Whether you're looking for a stylish loft in a cool, artsy neighborhood or a charming houseboat with space for the whole family, we can help you find the best Airbnb Amsterdam properties for any kind of trip.
Amsterdam is a dream destination for many travelers. The charming Dutch capital boasts quirky architecture, countless enchanting canals, and a number of spectacular museums including the world-renowned Rijksmuseum. Nightlife is top-notch, from playful pubs to pulsating nightclubs, while an emerging Dutch foodie scene is sure to delight even the pickiest of gourmands.
Due to regulations and limited supply, Amsterdam is also one of the most challenging European cities to secure a great vacation rental. The top places will be completely booked far in advance, so we've rounded up the best Airbnb Amsterdam properties below to help you plan ahead.
See also:
5 of the Coolest Airbnb Homes for Parties or Groups in Amsterdam
5 Amazing Family Friendly Airbnb Homes In Amsterdam
Where to stay in Amsterdam: 6 Great Airbnbs In 6 Great Neighborhoods
8 Airbnbs Perfect For Your Next Amsterdam Vacation
9. Luxurious Canal-Facing Apartment In Jordaan With Roof Terrace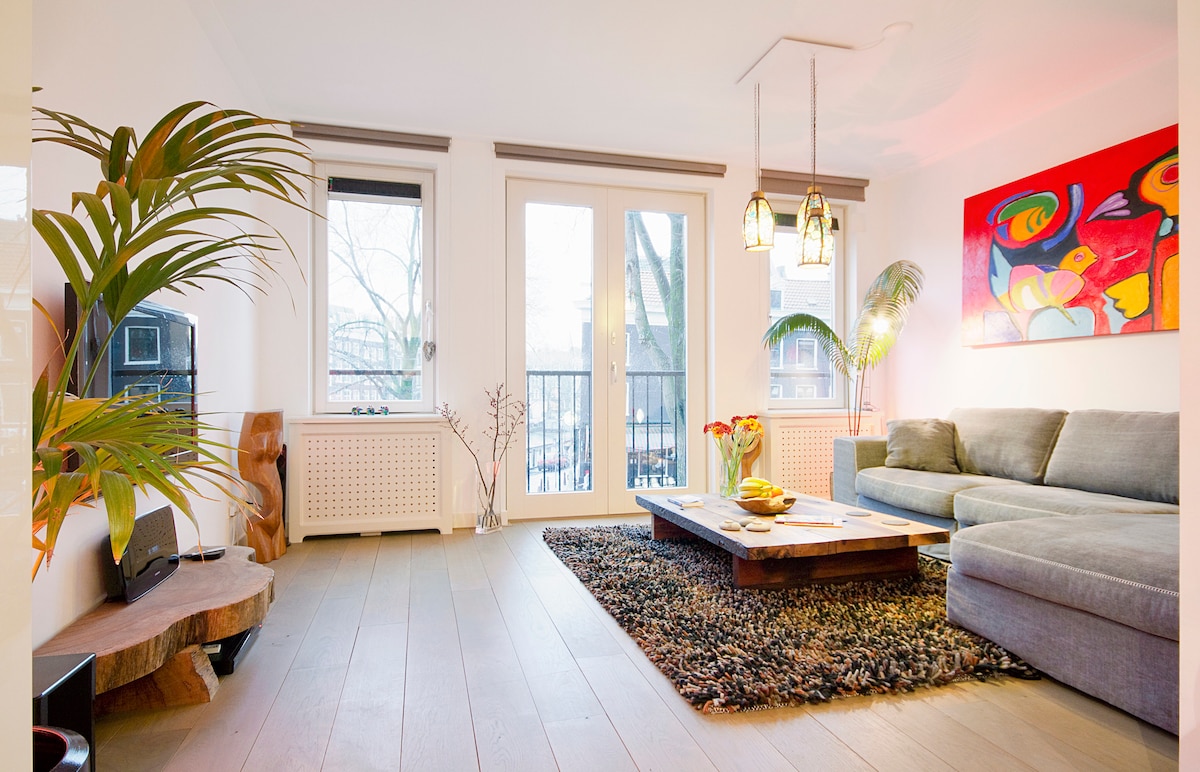 Perfectly positioned in the posh Jordaan neighborhood, this luxurious, light-filled apartment with roof terrace is available from $170 a night. Located on the Prinsengracht, the apartment has canal views aplenty from inside the spacious living room as well as the cozy rooftop garden terrace. A bright, modern kitchen is fully stocked with all the essentials, but you'll want to get out and explore the variety of chic eateries and cafes nearby.
8. Incredible, 2-Bedroom Home Near Anne Frank House
One of the best Airbnb Amsterdam properties is located steps away from the Anne Frank House, in the popular Jordaan area. From $132 a night, this spacious apartment with large, open-plan living space is perfect for first-time visitors to the Dutch capital. With two bedrooms and two bathrooms, this apartment is also a great option for a small family or two couples eager to explore the sights. Dam Square is just a five-minute walk away!
7. Renovated Apartment in De Pijp With Sunny Balcony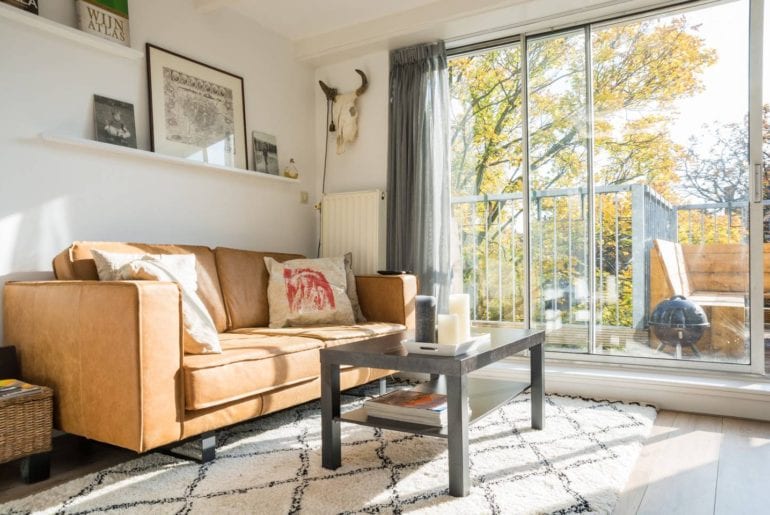 This bright and welcoming apartment in de Pijp with a sunny balcony is one of the best Airbnb Amsterdam properties you can book! Staying in trendy de Pijp is a must for travelers looking to experience Amsterdam like a local. This apartment includes a bright bedroom, modern bathroom, well-equipped kitchen, and comfy living space with an indoor fireplace and sun-drenched balcony, all from just $122 a night.
6. Affordable Garden Studio Near Museumplein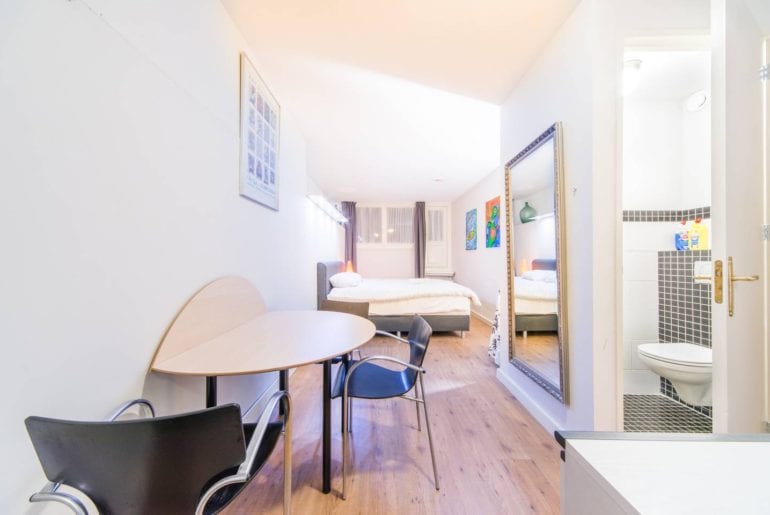 Stay steps away from the spacious Vondelpark as well as the Museum Quarter's world-renowned attractions. This modern, affordable garden studio near Museumplein is one of the best Airbnb Amsterdam properties for a solo traveler or couple looking to explore the city's sights. With a well-equipped kitchen, modern bathroom, and king-size bed, this studio apartment has everything you need for a comfortable stay in one of Amsterdam's top neighborhoods.
5. Budget-Friendly Attic Room In Loft Building Near Foodhallen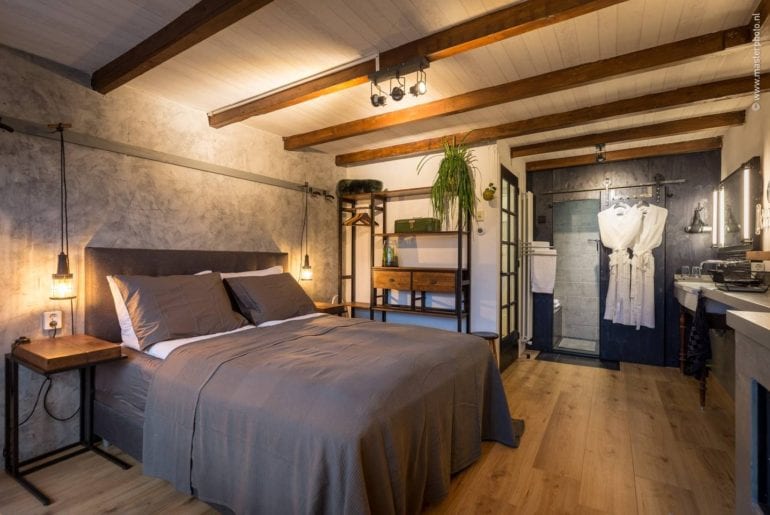 This beautifully-renovated private room, located in the attic of an original building from 1880, is just moments away from the Foodhallen in Oud-West. Starting at just $91 a night, this gorgeous space is an absolute steal in one of the trendiest neighborhoods in Amsterdam. Enjoy the industrial loft decor, electric fireplace, and private full bathroom with a skylight in the shower.
4. Spacious, 3-Bedroom Family Home With Roof Terrace In De Pijp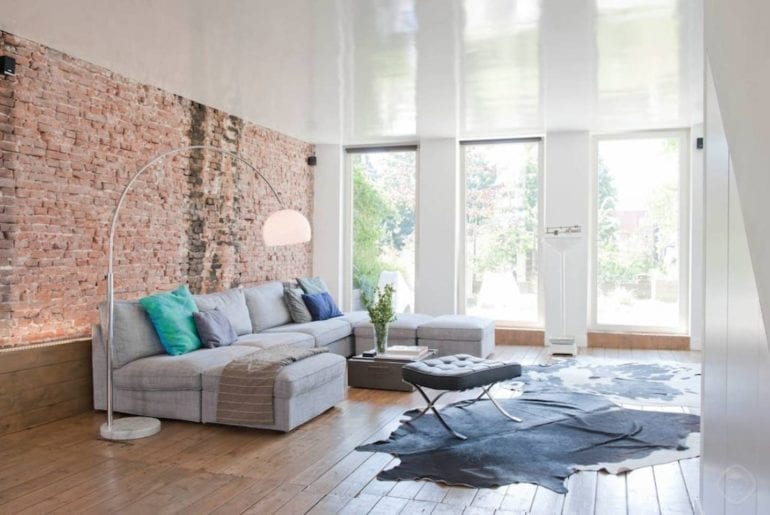 One of the best Airbnb Amsterdam properties we've discovered is this spacious family home in de Pijp with 3 bedrooms and a stunning terrace and garden. Exposed brick, huge windows, and original hardwood floors keep the space feeling authentic and bright. Starting at $148 a night, this is the perfect rental for a family vacation with 3 bedrooms and 2 bathrooms, plus a fantastic de Pijp location and a lovely roof garden.
3. Bright, Modern Houseboat Docked In The City Center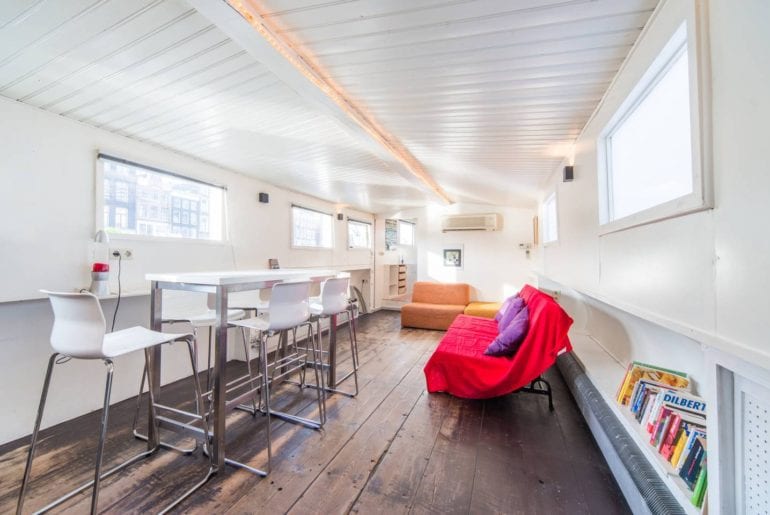 Nothing says "Amsterdam" quite like an iconic houseboat! Stay right on the Amstel river in the heart of the city center in this colorful, 2-bedroom houseboat near the Opera House for just $228 a night. The location is absolutely unbeatable, making this charming houseboat one of the best Airbnb Amsterdam properties you can book.
2. Boutique-Style Luxury Right Next To The Vondelpark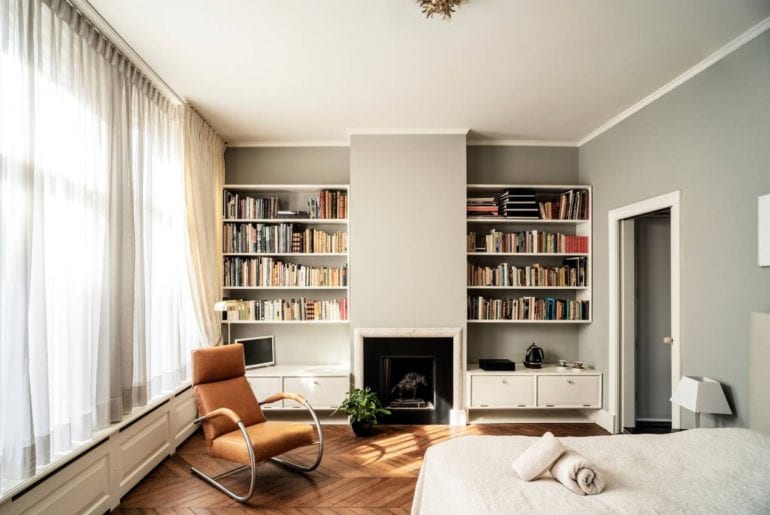 Style-conscious travelers will adore this enchanting space, a boutique apartment by the Vondelpark in Oud-West. With a designer studio feel, the apartment has gorgeous, large windows and a deluxe, high-end ensuite bathroom. At just $113 a night, there is no need for a kitchen in this location, with countless cafes and hip eateries just around the corner.
1. Ground Floor, 9 Streets Apartment With Garden And Canal Views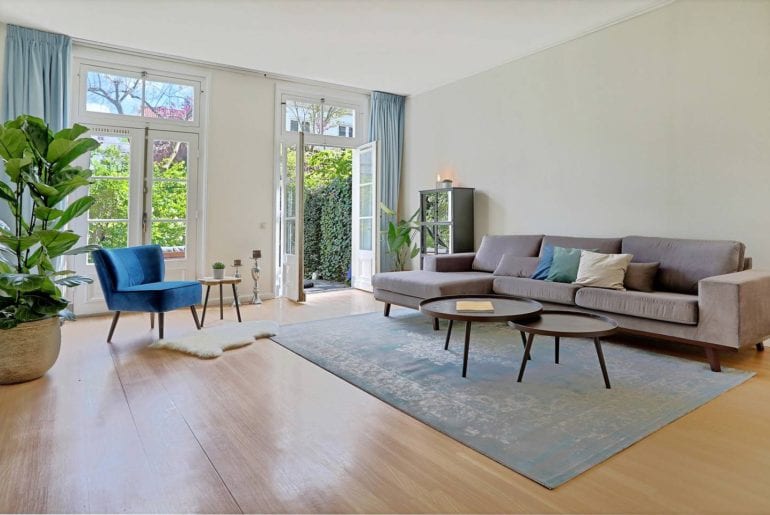 Well-known as one of the best shopping districts in the city, some of the best Airbnb Amsterdam properties can be found in the trendy 9 Streets neighborhood. This gorgeous, ground floor apartment with garden and canal views is available from $154 a night. Ideally located on the border of 9 Streets and Jordaan, enjoy lovely canal views from the front bedroom along with a peaceful, private garden in the backyard.