Asheville, NC, is tucked away high up in North Carolina's Blue Ridge Mountains. The city is known for its scenery with extensive woods and hiking trails.  This old city has loads to offer in terms of architectural design and will appeal to admirers of old and impressive buildings. There is also a huge art community in Ashville, NC. There is a choice of art galleries, museums, and much more. The River Arts District is the location for a number of exciting artists' studios. Many tourists are fascinated by the Biltmore estate displays of 19th century art, which features the masterpieces of luminaries such as Renoir. Because we're such great guys, we've made a list of some coolest, most affordable Airbnb Asheville properties to rent for your stay:
8. Cosy Wooded Shelter– $90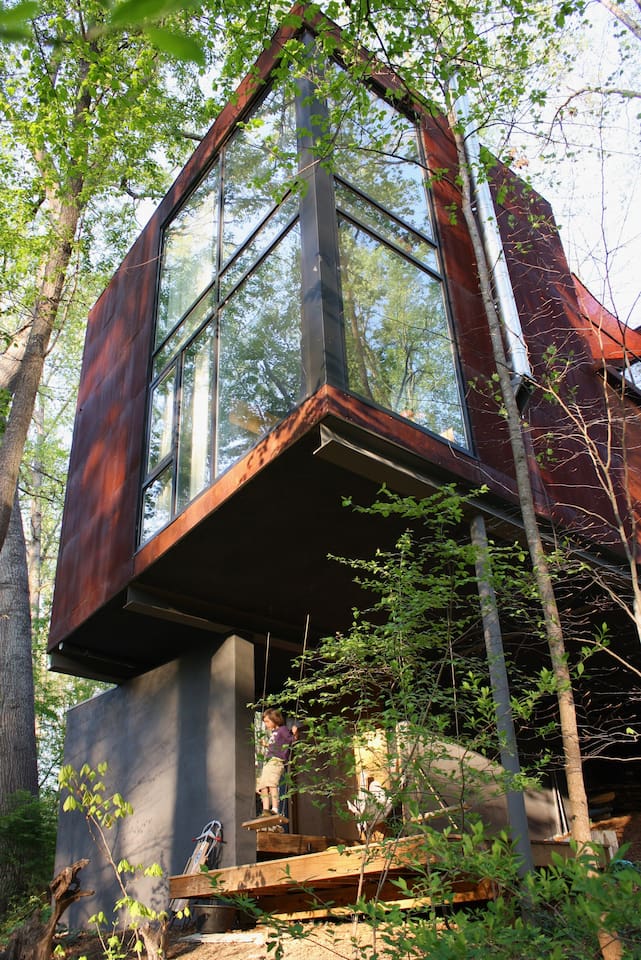 Check out this hardwood floor studio secluded in some lovely woods. Very quiet, so perfect as a getaway for a couple, or just one person who maybe wants to commune with nature. This spot is within walking distance from the Asheville city center. Kitchen contains all the facilities you need to cook your own meals.
7.Historic Dwelling in Montford – $80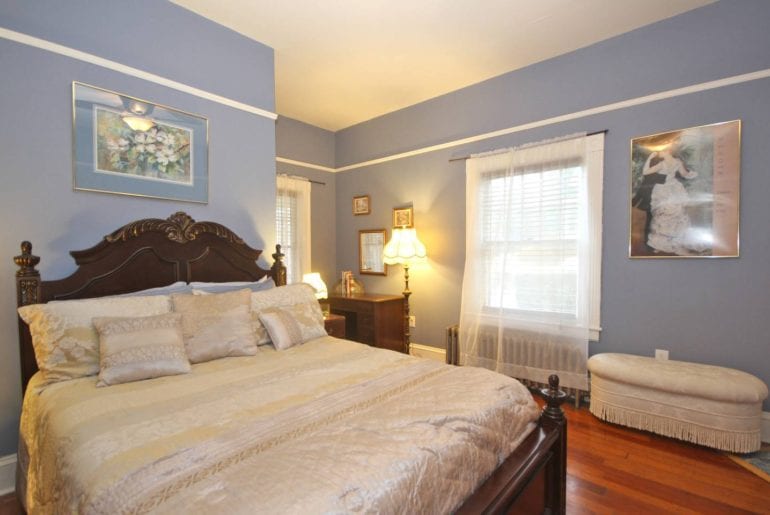 This historic home will make you forget the stress of the modern world and transport you back to a simpler time. Equipped with modern facilities, and cared for by a super host. It is just a few blocks from city center, and within and easy walk of great restaurants and shops. So, ideal for couples who want to get away from it all.
Need something a bit bigger? Check out our mid priced listings HERE.
6. Quiet Goat Retreat Close to Downtown Asheville – $68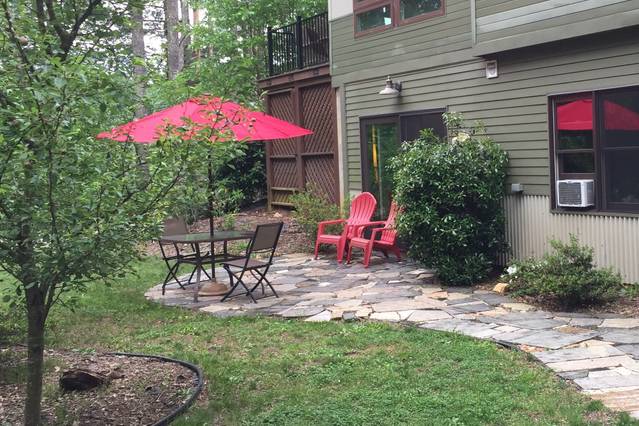 This serene home is perfect for lone travelers, or a couples. This 1 bedroom, 1 bathroom spot provides comfortable accommodations and convenience. It is very clean and with a great super host. The neighborhood is quiet but within an easy stroll to downtown Asheville.
5. Idyllic Apartment in Downtown – $97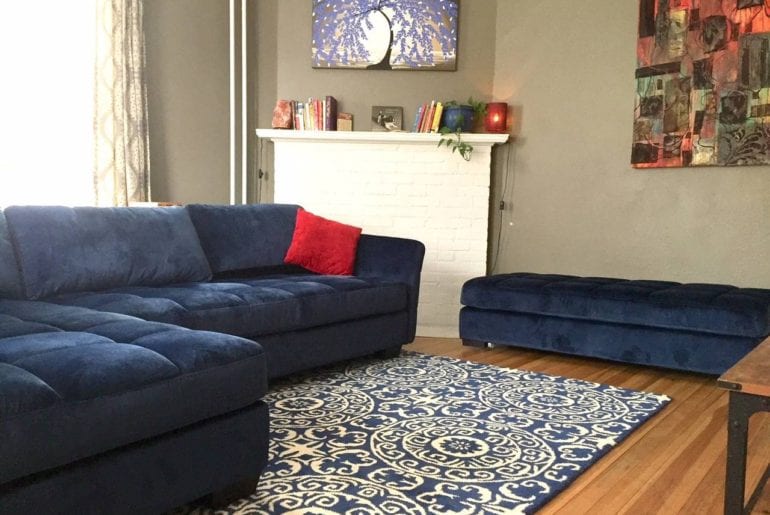 This relaxing apartment has everything you need to feel safe and comfortable. It is perfectly located in the middle of the downtown area. Close to all the restaurants and local brewery area. It is also within walking distance many other Asheville attractions. The home is 1 bedroom, 1 bath. Host is thoughtful and provides every comfort possible. 
4. Comfy, Pet Friendliness near Asheville – $76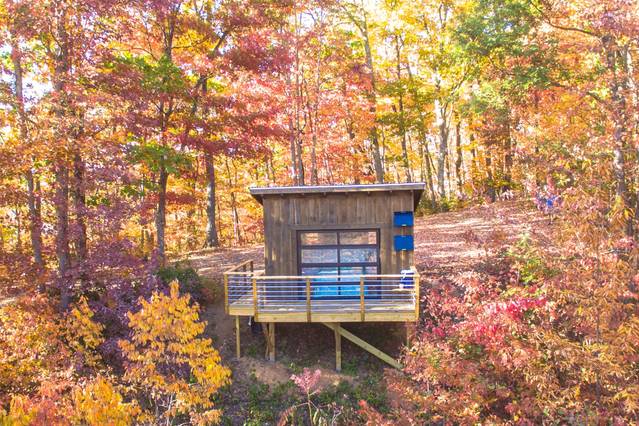 This is it for the individual or couple who can't travel without the furry member of the clan. Gated community is great for your family pet and for you too. Located in a private 125 acre property at Pisgah National Park just 25 minutes from Asheville. 1 bedroom and 1 bathroom.  
3. Restored Cottage Close to Nature – $126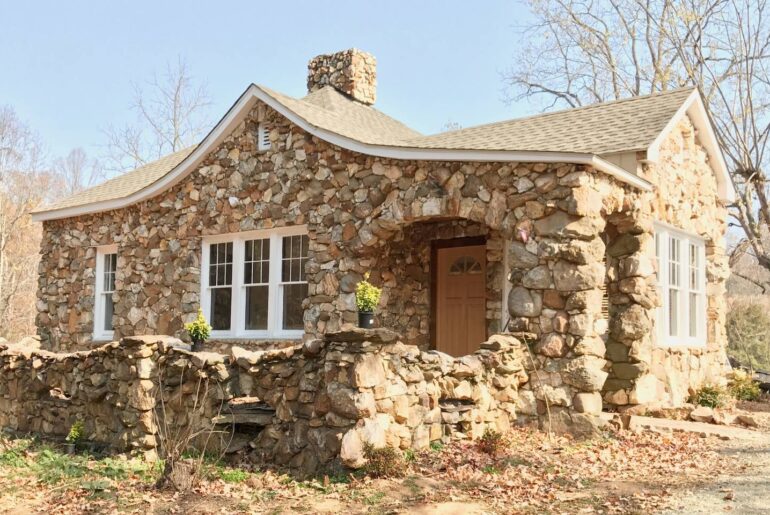 Go rustic and awesome with this lovely renovated cottage in Arden. Within an easy drive of Asheville and surrounding areas. See amazing views of deer and turkeys in the nearby pasture. Secluded, yet close to shops and restaurants. 2 bedrooms accommodation for guests.
2. Loft Hideaway in West Asheville – $80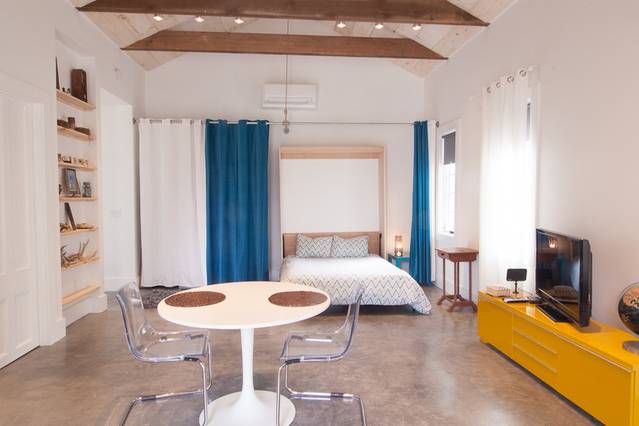 Charming loft in West Asheville within walking reach of all the best restaurants and attractions. Off road parking available. 1 bedroom, 1-bathroom ideal for couple or the single traveler.  So all in all, a great location from which to explore all that the city has to offer.
1. Culture and Charm in Asheville Area – $92 
Stay in this historic, wonderfully preserved, 117 year old home.  Just 5 minutes away from Asheville and containing all the facilities you will need. 1 bedroom, 1 bathroom, with modern appliances including Internet, a walk in shower and Roku TV. So, not bad for 92 bucks a night!