Atlanta is a bright city filled with charm and history. It's a home to many famous rap and hip-hop artists as well as being a filming location for popular TV Shows like Ozark, The Hunger Games, and Stranger Things.  It's also the birthplace of several famous people. Martin Luther King and Jimmy Carter come from the city of Atlanta. Due to the city's increasing popularity accommodation can be challenging to find. Many neighborhoods are expensive and hotels can book up fast. This is where Airbnb can come in useful, offering a range of properties for all budgets.
8 Atlanta Airbnb Homes Close To Midtown's Movie Magic
8 Cool Airbnb Rentals In Virginia Highland, Atlanta's Coolest Neighborhood
8 Gorgeous Buckhead, Atlanta Airbnb Homes For Shopaholics
Here is our list of some outstanding condos and apartments available for rent in Atlanta under $250 a night:
8.A unique Bungalow in Downtown – $169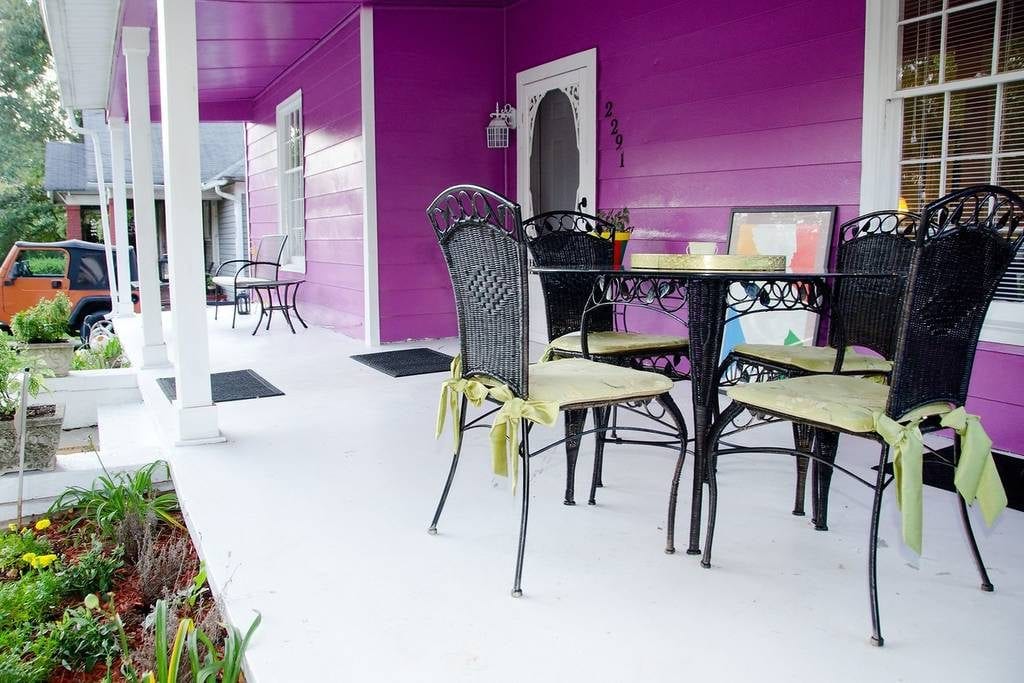 This spacious bungalow is everything you'd ever dream of. It is located just a short drive from Downtown Atlanta. Featuring a colorful, bold purple exterior. The home is wonderfully decorated and features a charming patio. There is access to free parking and Wi-Fi. 
7.Luxury Terrace Apartment -$165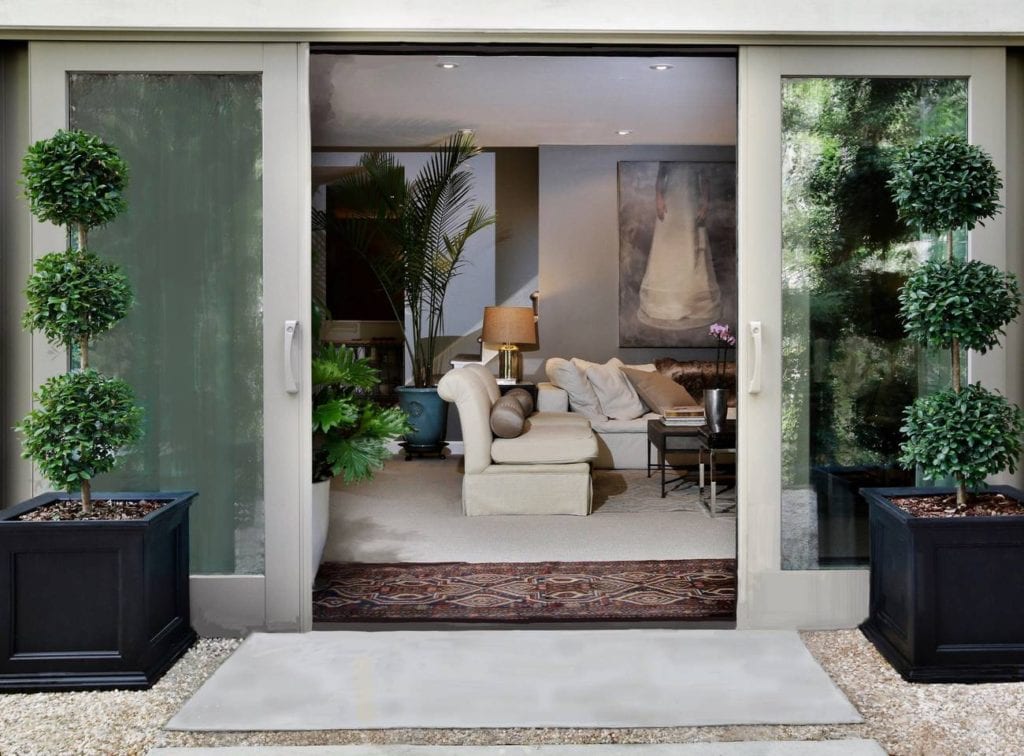 This gem is located in a north-Atlanta neighborhood and it's overlooking the woods. It's close to many local restaurants and the Chattahoochee River National Forest Hiking trail. This is a pet-friendly home that provides all the amenities you will need. It has views of the creek and the forest. 
Don't need quite so much room? See our affordable Atlanta listings HERE.
6.Modern Reynoldstown Loft -$215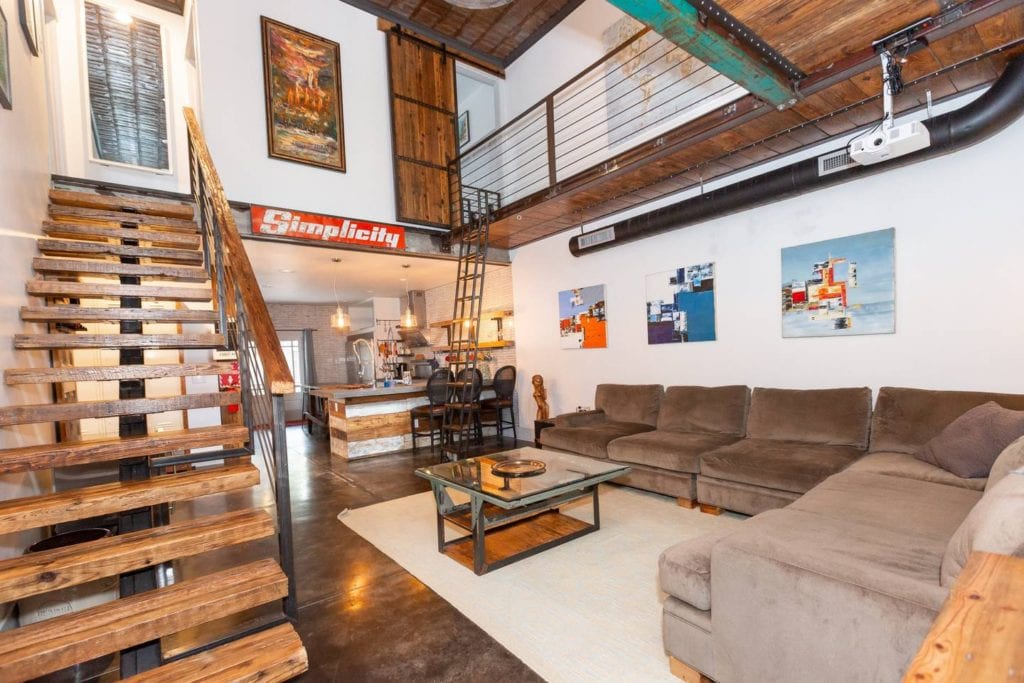 This artistic, pet-friendly loft is located near to all the popular and historic neighborhoods of Atlanta. Enjoy the stunning courtyard, large patio, fully-equipped coffee bar, and outdoor fireplace. 
5.Luxury Downtown Loft -$139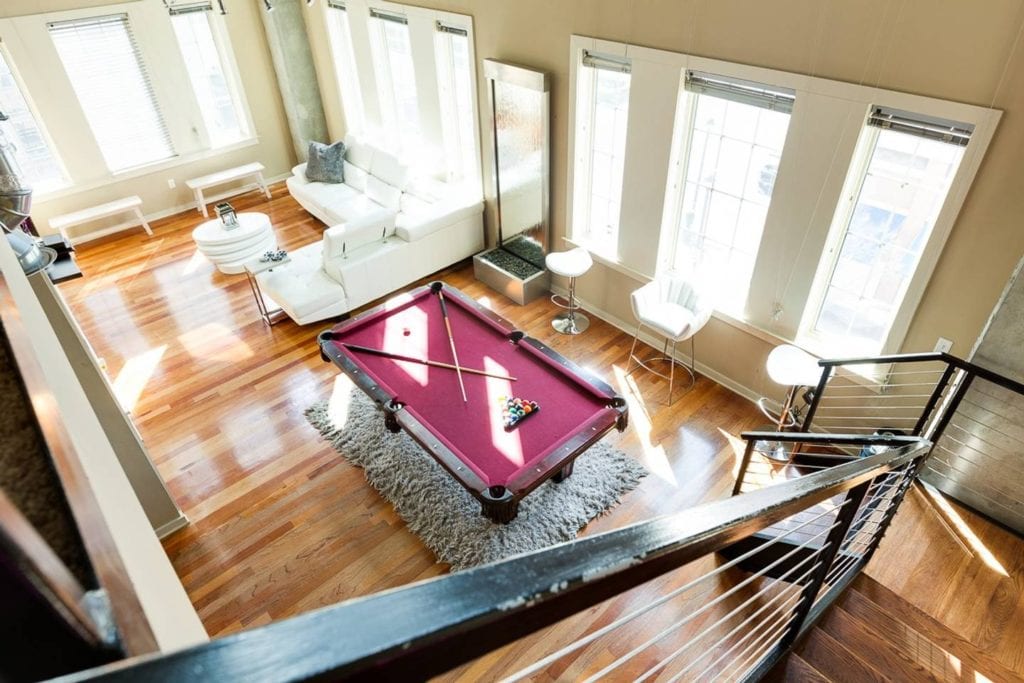 This property is a two-story loft located in the popular Atlantic Station. Easy access to restaurants, shopping centers, GA Aquarium, and Buckhead. This luxury apartment has a private, on-call chef, so pretty fancy!  There is also a full-sized pool table for guests to use. 
4.College Park Bungalow -$175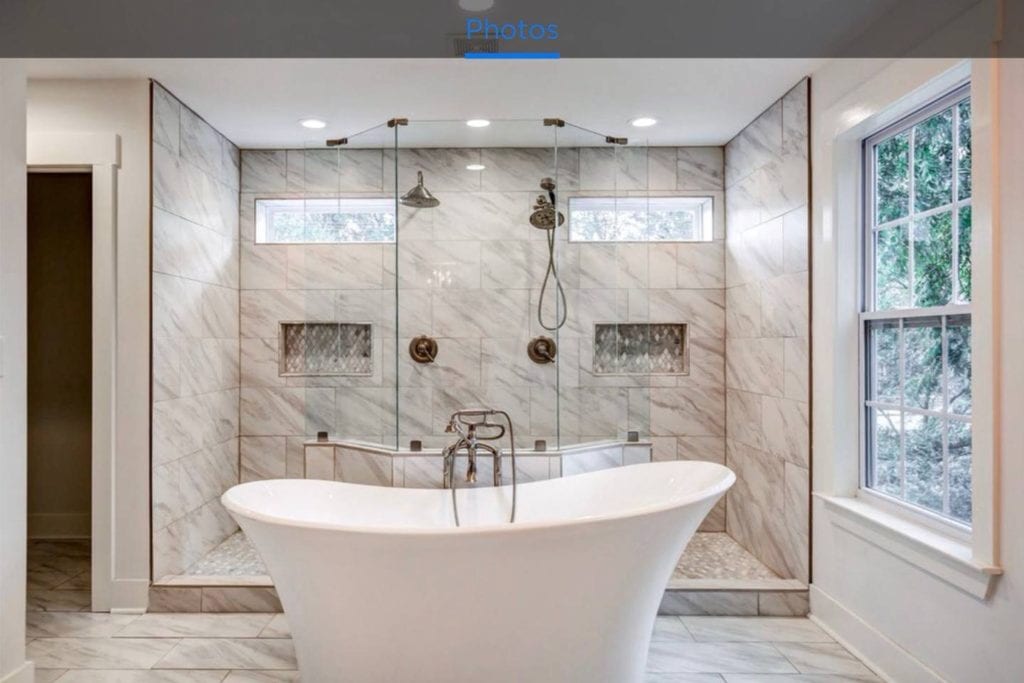 This modernized property is located in College Park, just a short distance from Downtown Atlanta. This home is very spacious and tastefully decorated. Guests have full access to the entire house, a gym, a grill, and a pleasant backyard area. 
Want to impress your guests? Check out our Atlanta luxury listings HERE.
3. Pink Midtown Apartment – $199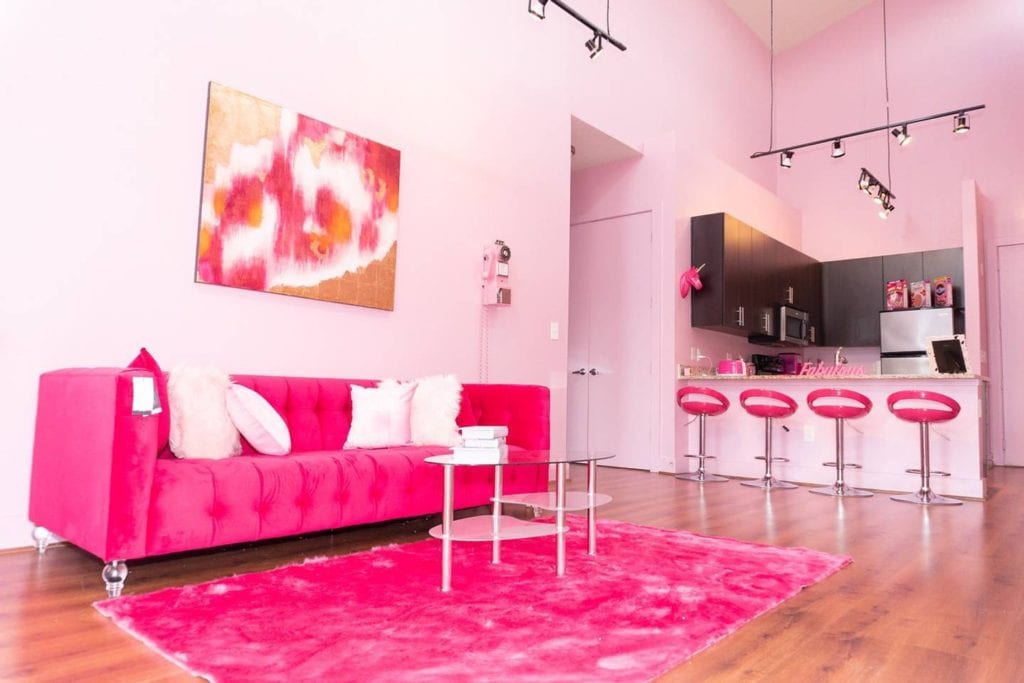 The owner calls this apartment ''the Babe Cave'', and for good reason. The all-pink décor makes it an original property. This apartment is located in the extremely popular Midtown Area. The home features a fully-equipped kitchen, gym, and free parking. 
2. The Buckhead Haven -$149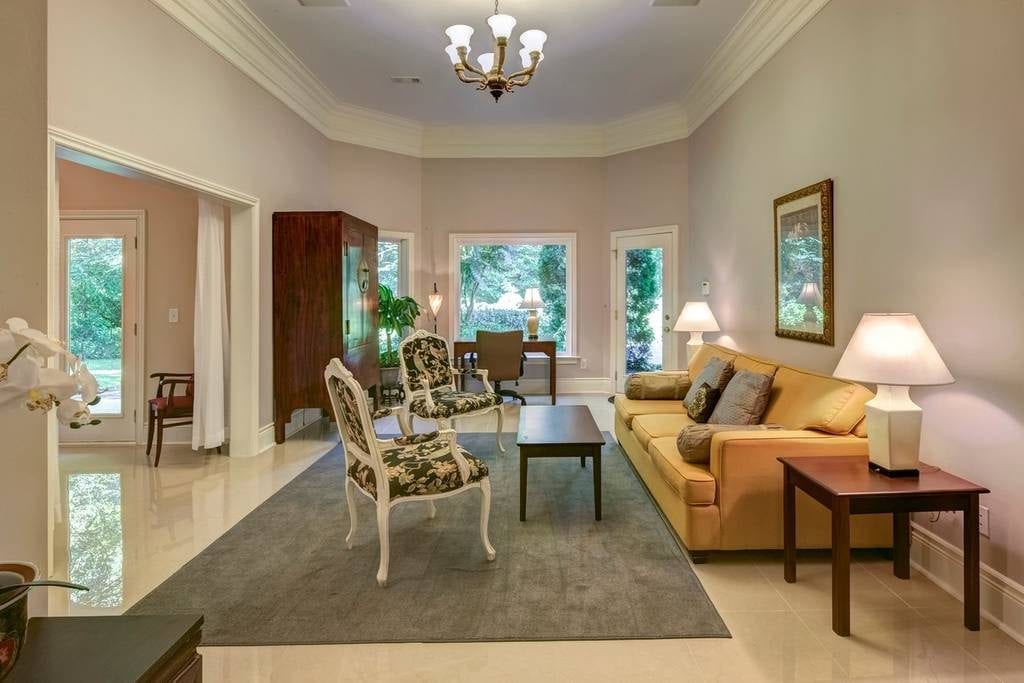 The Buckhead Haven is an apartment retreat in the center of Atlanta. This property is tastefully decorated and well equipped with all amenities. Access to private parking, an fully fitted kitchen. Often used for photo-shoots. 
1.Trendy Midtown Loft -$169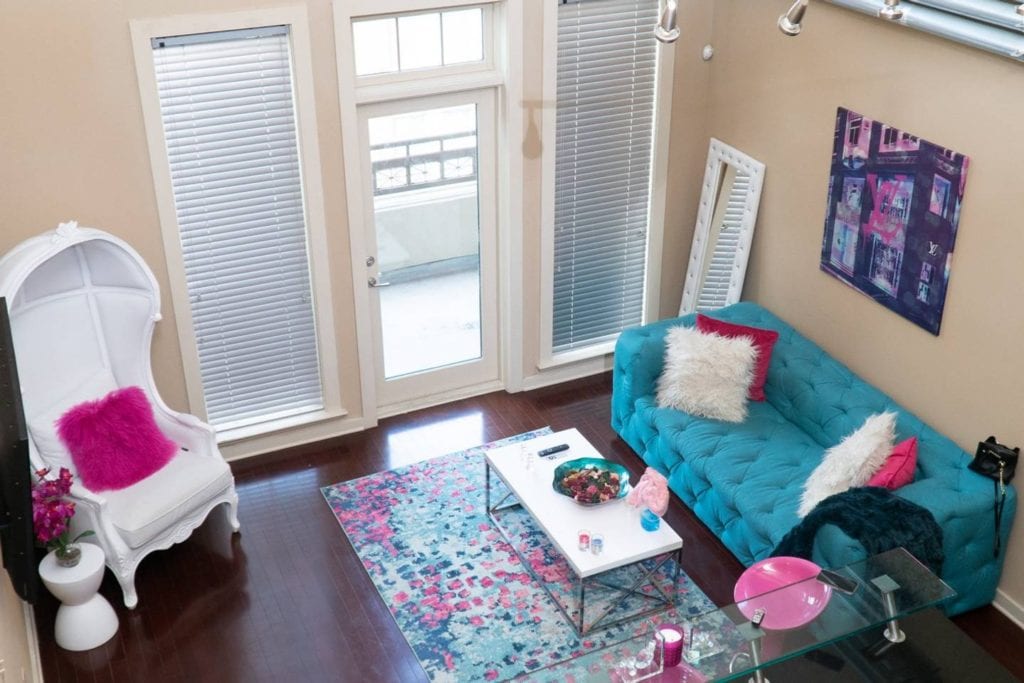 Located in Midtown, in the heart of Atlanta, this amazing two-level condo is offers stylish and colorful décor. The property has free parking, and a hot tub. Located close to many restaurants and local area shops, AMC Theater, Buckhead, and the Mercedes Benz Stadium.