These are the best Airbnb homes near Lake Travis in Austin. Austin's Lake Travis neighborhood is known for its outgoing activities that drive the popularity of the neighborhood with great momentum. You can spoil yourself at the glamorous Lakeway Resort, catch the sunset at the Oasis, or hike one of the many local trails. With all there is to see and do, it's an ideal destination for the whole family!
Since Lake Travis is a central location in Austin, it also gives you easy access to anywhere in the state. If you're looking for a fun, unique stay in the area, we have just the places! Take a look at these Airbnb homes near Lake Travis that will be sure to leave a lasting impression on every personality in the group 😉
See also:
8 Airbnbs Under $200 To Rival The Austin Hilton
A Guide To The Neighborhoods Of Austin, Texas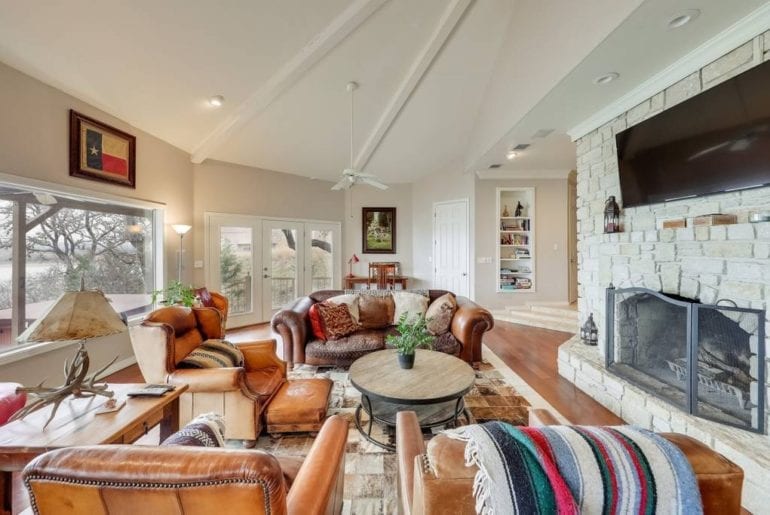 Everyone will love this unique home within a private, gated community. It has water access so you can easily walk down to enjoy the lake. The interior has Texas-inspired furnishings and a great view. The remodeled kitchen has granite countertops and stainless steel appliances. When you need some rejuvenating, soak in the new hot tub! Starting at only $197 per night.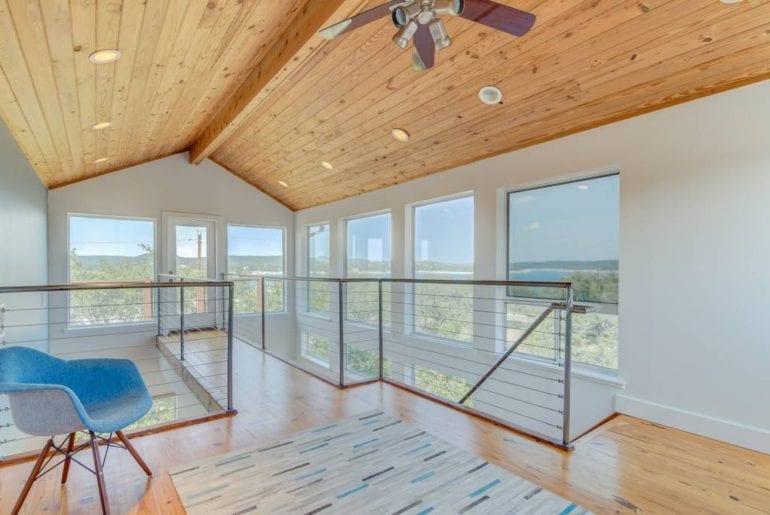 This home will accommodate 12 guests comfortably with six beds and three bathrooms starting at $210 per night. The natural sunlight and high-end architecture give this rental fantastic energy. The spacious kitchen opens up to a dining room, living room, and cozy family room. You'll have access to the entire property along with lake access and a boat ramp through a private park.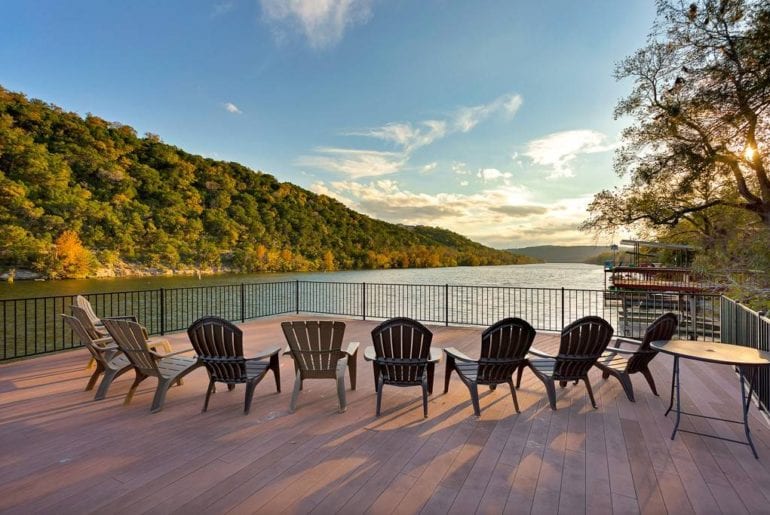 This rental has a rooftop deck overlooking the lake, along with patios and an enormous waterfront lawn. With 13 beds in total, there's plenty of space to unwind and relax. Roam the two acres of land, toss a Frisbee outdoors, or read your favorite book by the fireplace. Rentals start at $420 per night. Definitely one of the best Airbnb homes near Lake Travis in Austin.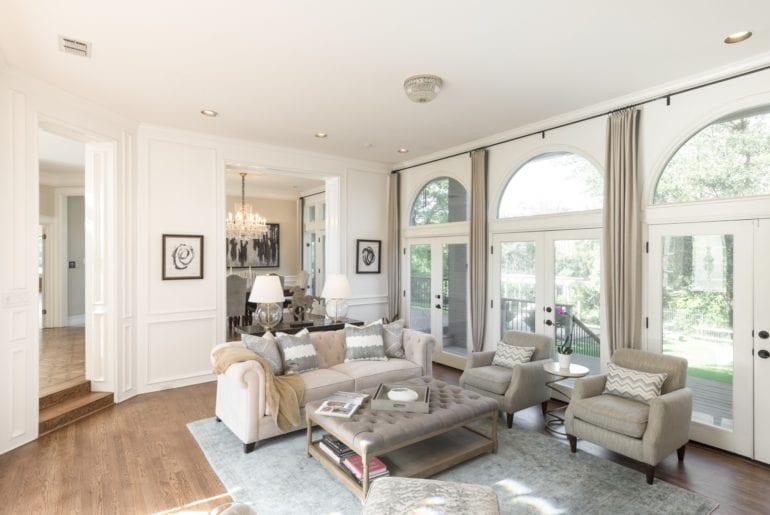 Gather up your friends and family and head to this six bedroom, 4.5 bathroom home that can comfortably accommodate 14 guests! Embellished with designer furnishings, a fully-equipped open kitchen, a family royal room, and backyard patio surrounded by nature. Located in Westlake Hills near Lake Travis, you can enjoy the heavenly home for $425 per night.
8 Luxurious Austin Airbnbs We'd Love To Stay in
A cave!? …And other incredible Airbnb homes by Lake Powell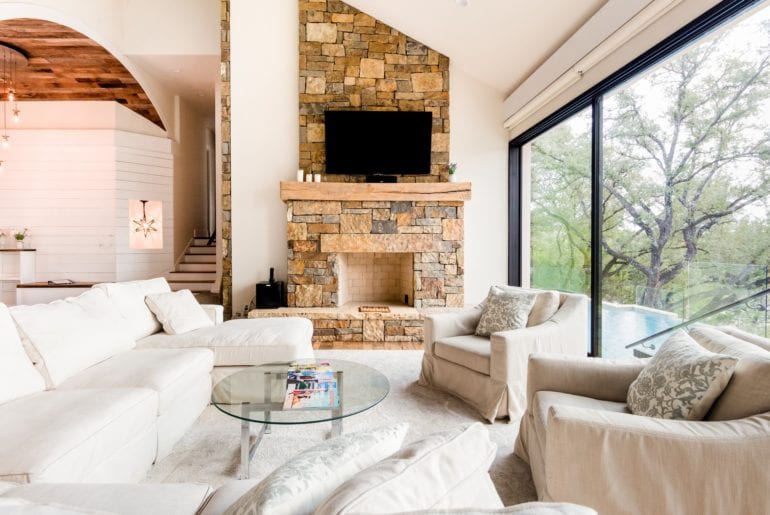 This gorgeous home is a four bedroom space with 12 beds and 3.5 baths, giving you plenty of space for the whole family or group of friends. Gather around and enjoy the breathtaking lake views and sunsets. To escape the Austin heat, take a dip in the infinity swimming pool, or heated spa. The home sits on about two acres, and includes a dock for swimming and tying up a boat. Pricing starts at $447 per night.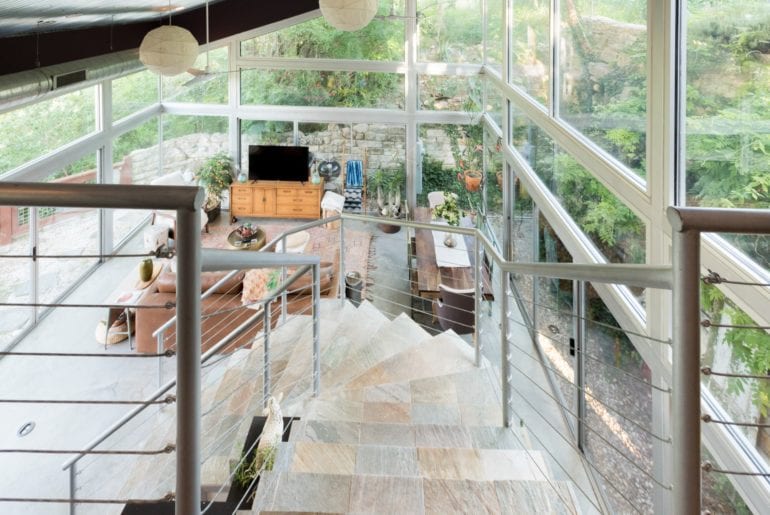 This gorgeous lake home has four bedrooms 3.5 baths and seven beds that can comfortably sleep ten guests. You can admire the stunning view from the indoor tubs surrounded by glass walls. Perfect for nature enthusiasts, there's floral accents, beautiful outdoor spaces, and various aquariums. Rentals start at $475 per night.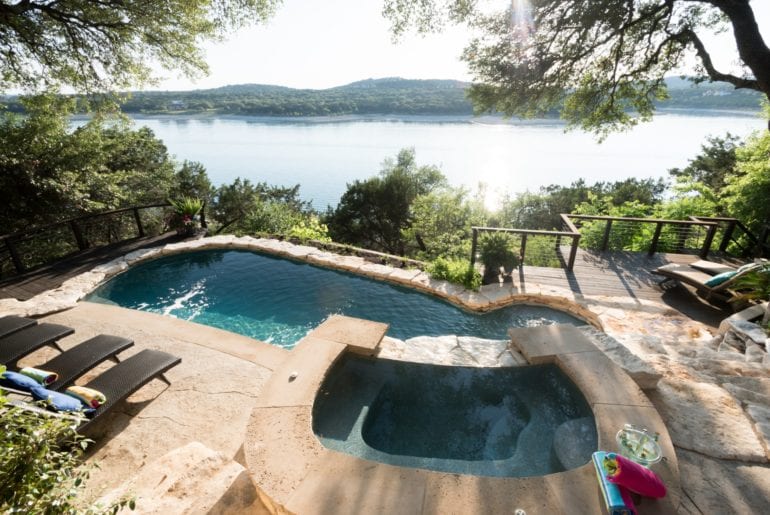 This three bedroom, two bathroom accommodation is perfect for water-loving groups! You can relax in the evenings and admire the lovely sunset over Lake Travis, or soak in the saltwater pool. There's even a private dock for kayaking! If you're looking for a warmer dip, head over to the hot tub for stargazing with your favorite glass of wine. Pricing starts at $671 per night.