Known as the capital of live music and home to the University of Texas, Austin has an incredibly active music scene. Live concerts and music festivals are a part of life in the city. Austin Airbnb options are also pretty great.
As soon as you arrive in Austin, Tx you'll realise what you've been missing. This city is a center of art, music, culture, nature and creativity. You guys must have heard of SXSW, for instance. So if you're on the hunt for good times, diversity and originality, Austin is where it's at.
Here are some Airbnb Austin recommendations for visitors who want to spend their nights in luxury accommodation. These homes range from $250 to $400 and are spacious enough for groups and families.
Also worth a look:
8 SXSW Austin Airbnbs For Music Lovers
7 Awe-worthy Airbnbs near Lake Travis in Austin
Some Great Airbnbs For When You're Visiting Concordia University, Austin
8 Airbnbs To Rival The Austin Hilton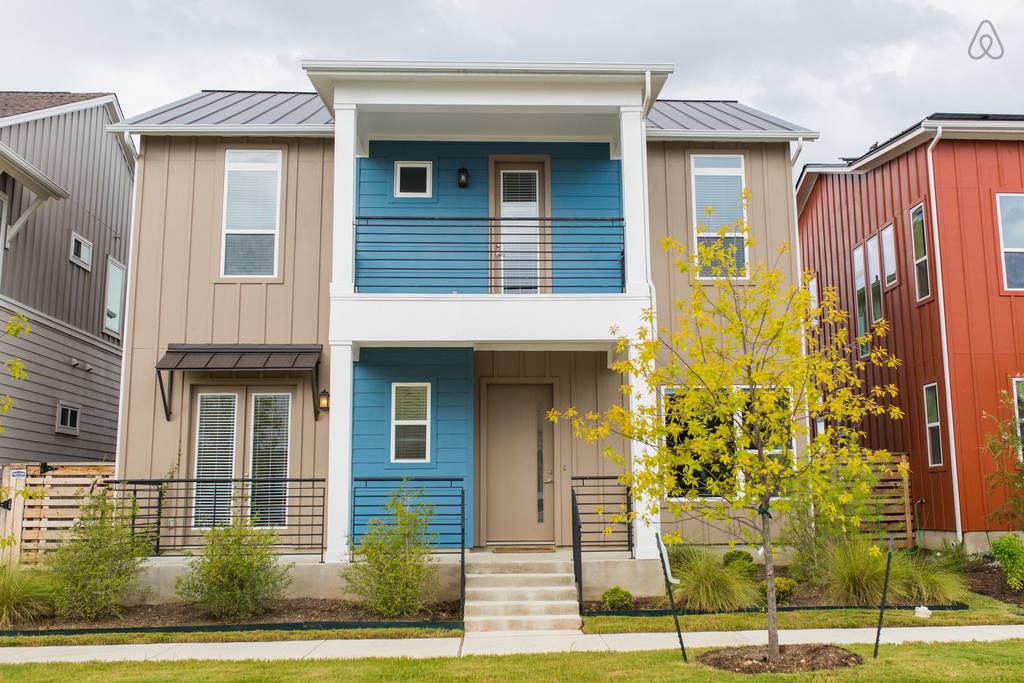 This beautifully designed house is just a few steps away from downtown Austin and includes all facilities. Available for $300 per night and suitable for families or groups. The art museum and library are also in the local neighborhood.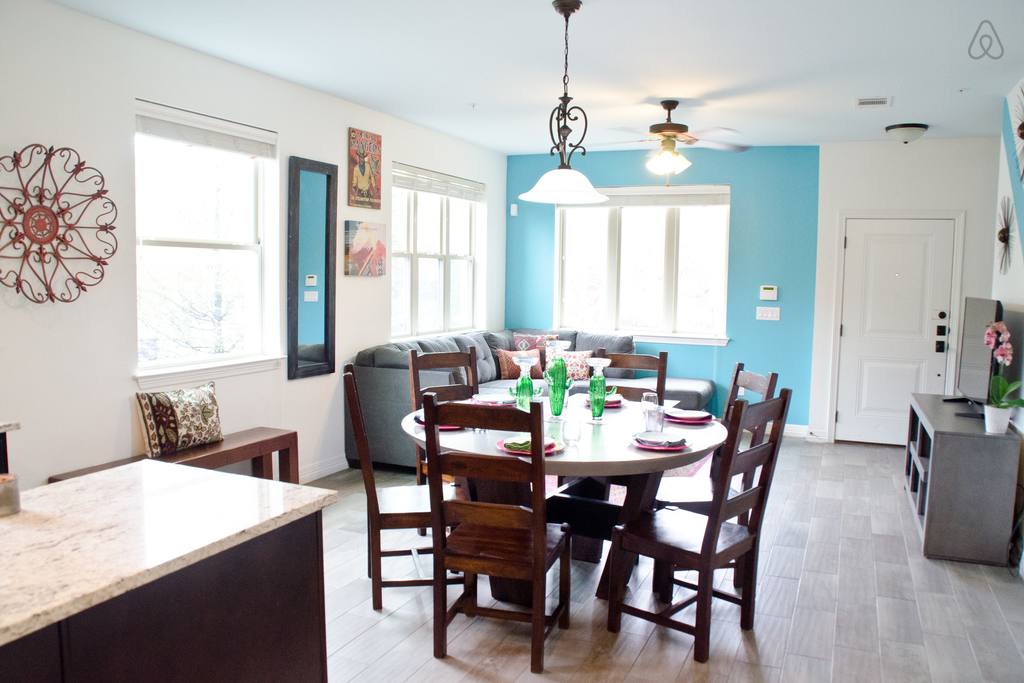 A luxury home with all the facilities you to need, so you'll be able to make your stay a pleasant one. Large enough to accommodate 5 to 7 guests for $250 per night, so possibly a party house! Visitors can enjoy the nearby bars, shops, and many other attractions.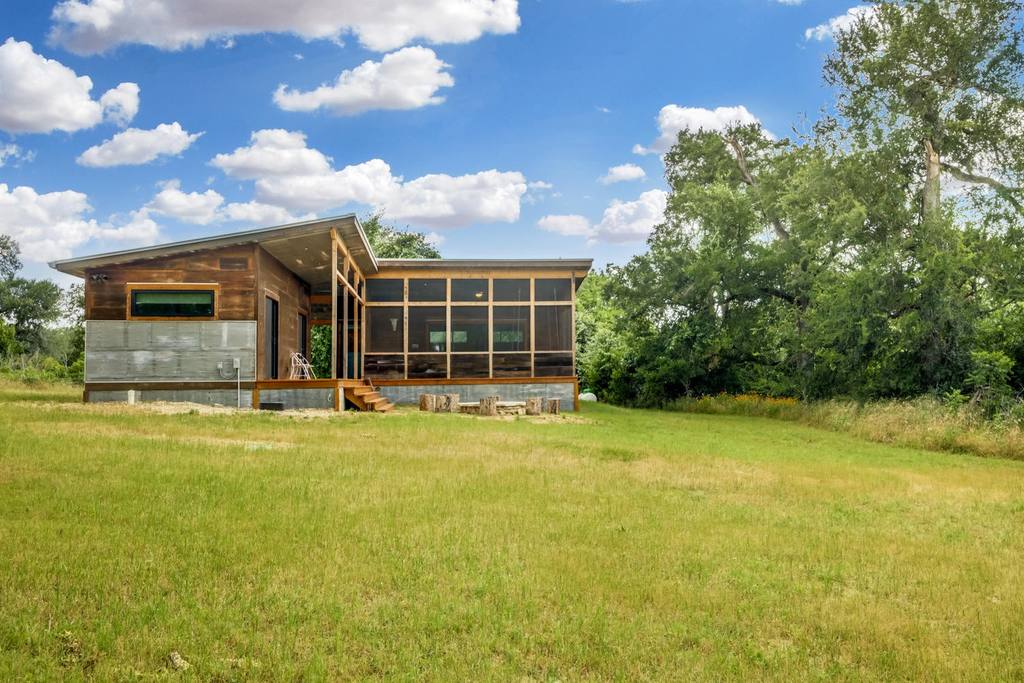 A perfect destination for creative artists or families looking for a peaceful place to stay. Located in the 'Far East Austin' area, so this is glamping at its best. Rent this entire cabin for $275 per night. Animal lovers can spend time with our resident alpacas and donkeys or relax at the communal fire pit. So, an outdoors-y paradise!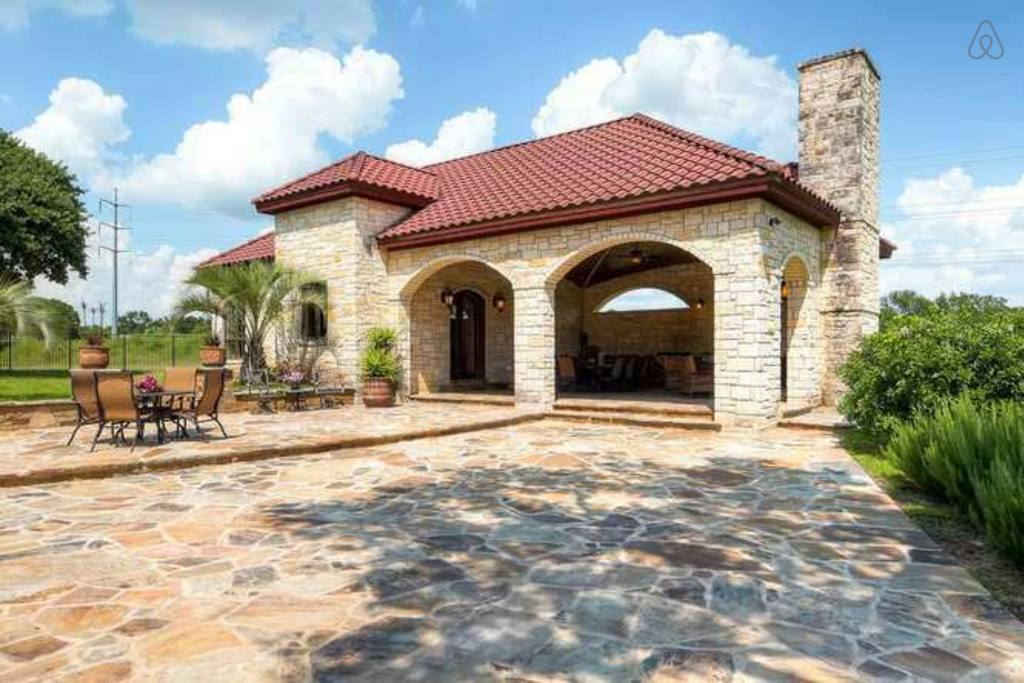 This home sits on 10 acres surrounded by palm trees and has a jacuzzi, outdoor patio, outdoor fireplace, and a waterfall accented swimming pool. So, perfect for entertaining and events $350 per night. Just a 15 minute drive to downtown Austin.
Check out this list of Airbnb Austin properties if you've got a slightly lower budget in mind.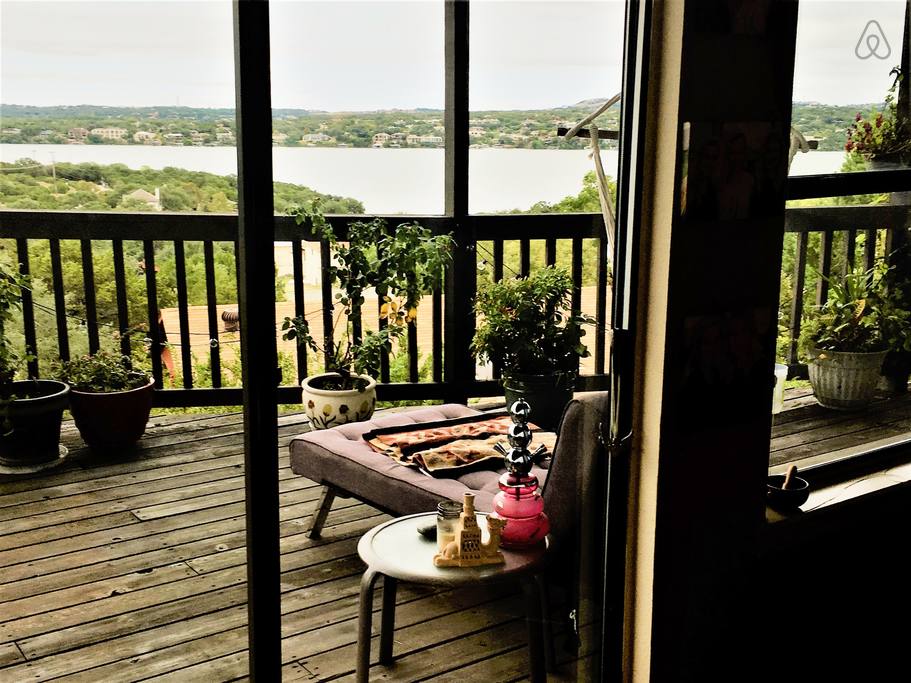 Spacious home with 4 bedrooms, can accommodate up to 10 guests comfortably, and has incredible lake views. This resort style location includes a golf course, pool, a lakeside park and a beach. So relax at the floating restaurant and bar, rent a boat or visit the nearby winery. Beauty at an affordable price of $275 per night.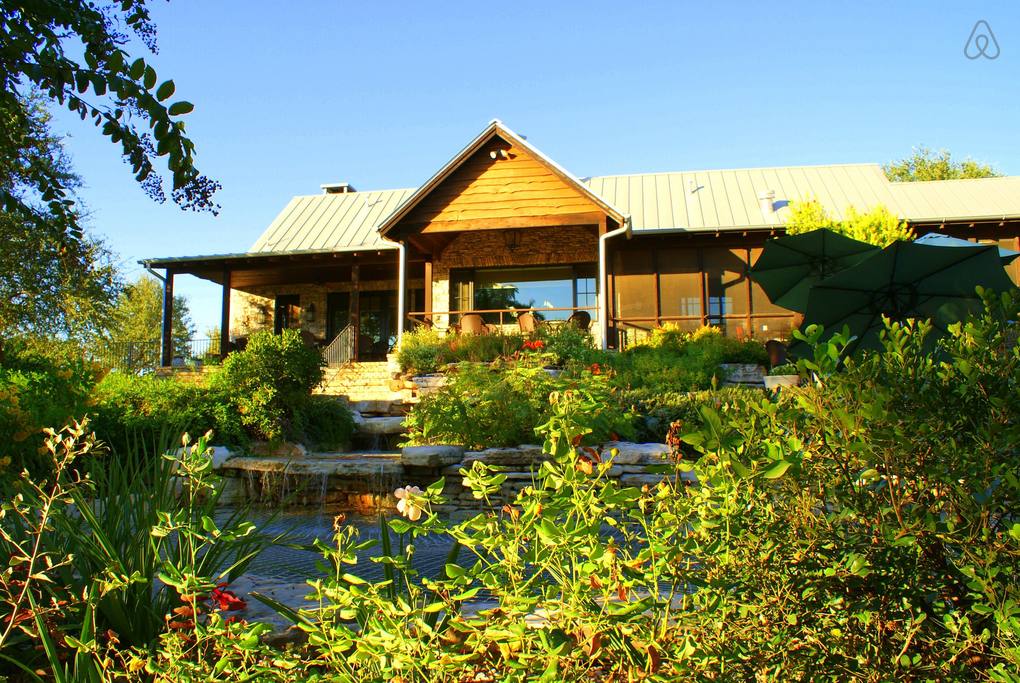 This house is perfect for couples and rents for $286 per night. This 1-bedroom home has a king-sized bed, a rock faced fireplace, and is steps away from Fall Creek Vineyard and Tasting room, where you can enjoy food prepared by well-known Austin chef, David Garrido. So if you're a foodie, this is a great spot.
Need something economical? Check out budget Austin homes HERE.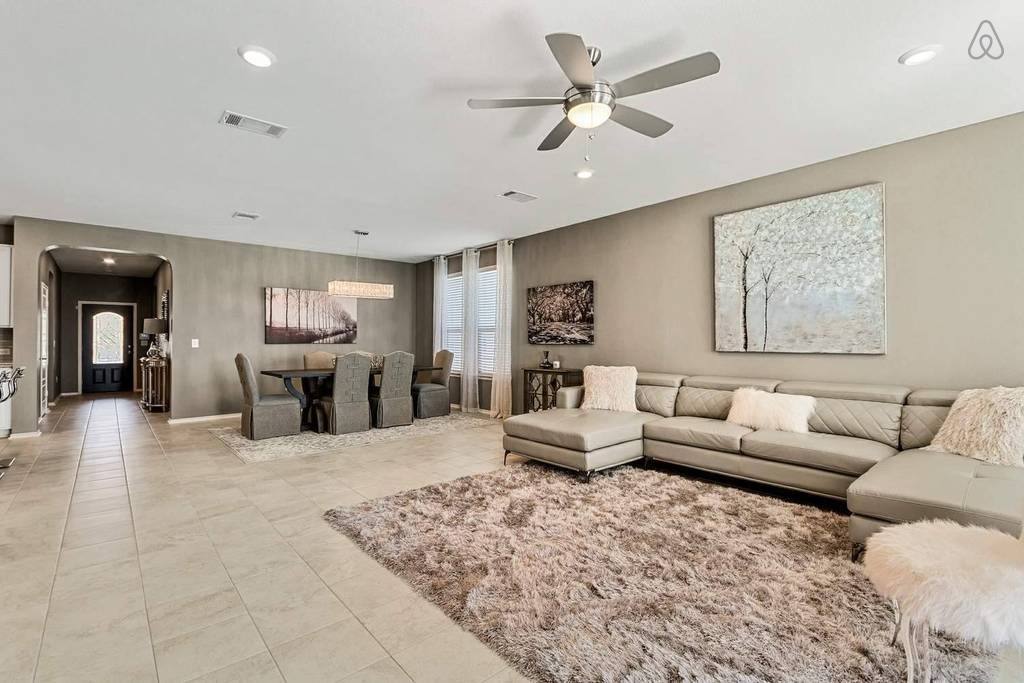 Located in an upscale South Austin neighbourhood this 4 bedroomed house is perfect for accommodating up to 7 guests. Situated just 10 miles from downtown and renting for $299 per night, it has a patio and a good sized backyard, so is perfect for entertaining.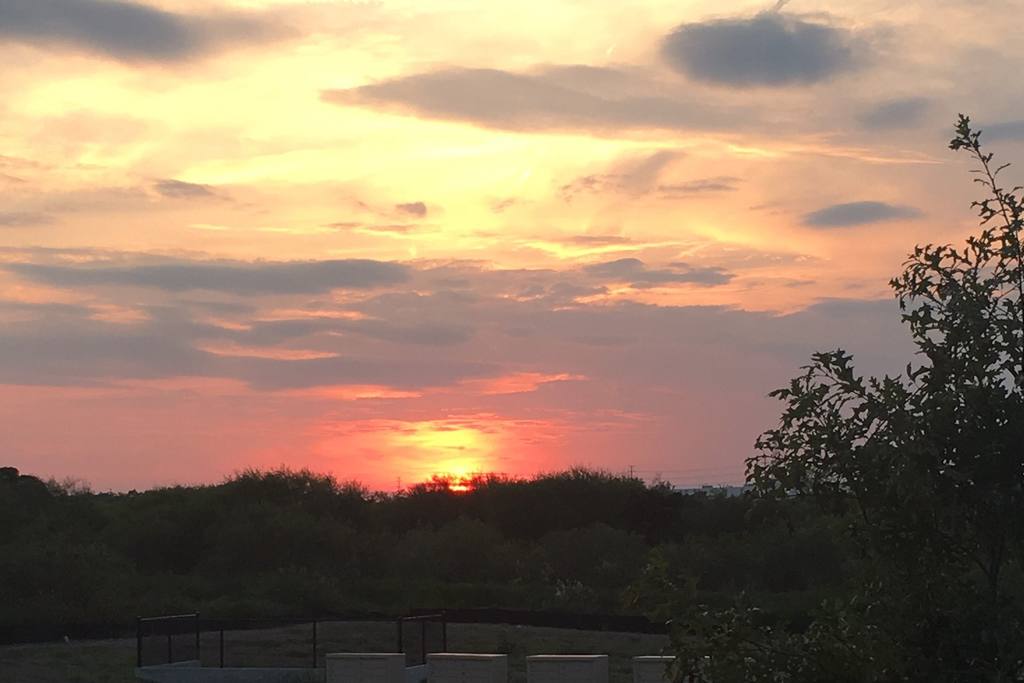 This home is located on a peaceful street just a mile from the airport. The guest accommodations are on the entire 2nd floor of the home with secure access. A neighbourhood pool is available depending on season and the property rents for $250 per night, so get to it!