Anyone who's ever been to Bangkok knows how fascinating its mix of heritage and coolness is. While its heritage and history is evident in its museums, its culture, and even its streets, so is its coolness. Whether it's a super-hip loft in Chinatown or a perfectly preserved wooded home on the outskirts of town, Bangkok is full of fascinating, funky little Airbnb vacation rentals. Here are 8 of our favorites!
To Infinity and Beyond! 8 Los Angeles Airbnbs with Incredible Pools
10 Stunning Manhattan Airbnb Rentals To Fit Any Budget
8. Awesome Authenticity – approx. $64 a night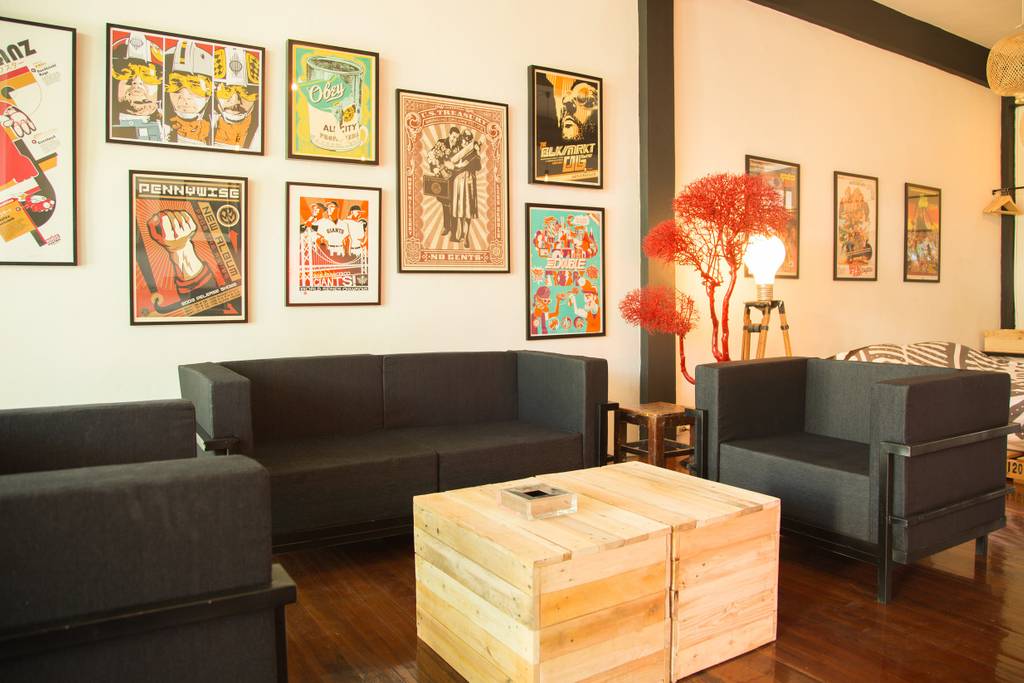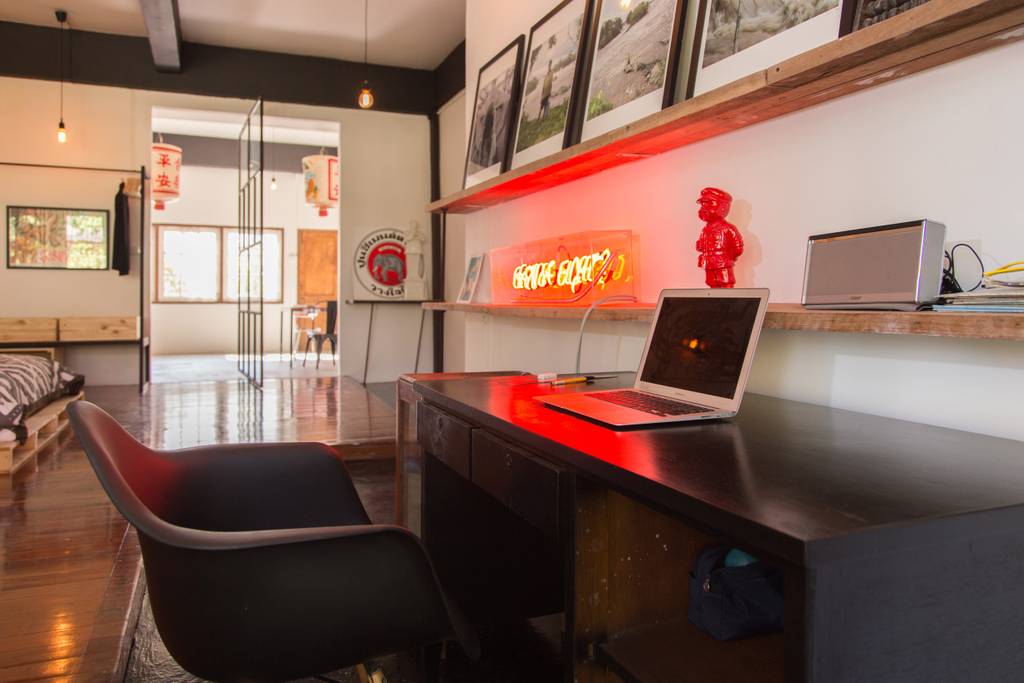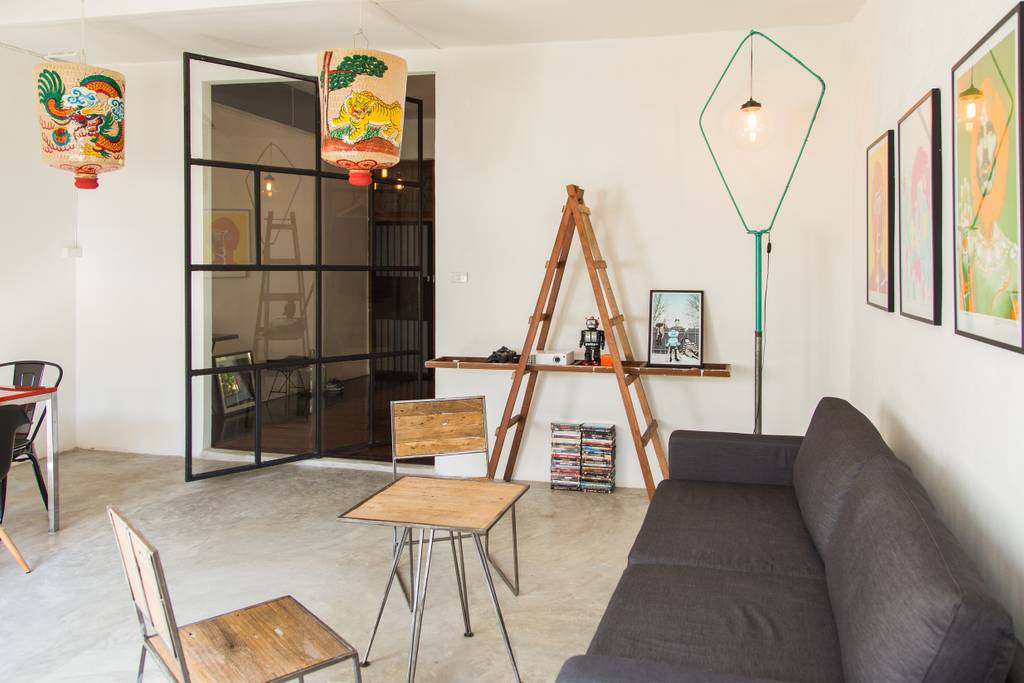 It doesn't get much cooler than this Bangkok Airbnb. Located above an art gallery/music venue, this airy loft space will show you a side of Bangkok that few tourists get to see or even know exists. Located in Bangkok's fascinating Chinatown district, this place would be great for a long-term stay in the city as it's very close to lots of restaurants, street food and tons of shopping.
It's also super close to water taxis which will make life a lot easier. Decorated in a super-cool but funky décor, this apartment is full of antiques, movie posters, and not surprisingly, some really, really cool art. One guest described it as "Staying in some sort of indie movie". Also, the apartment's host gets very high ratings from former guests who say that he has a fantastic knowledge of the area's art scene, making it perfect for the Airbnber who wants a truly authentic experience.
7. Bangkok Vice – approx. $80 a night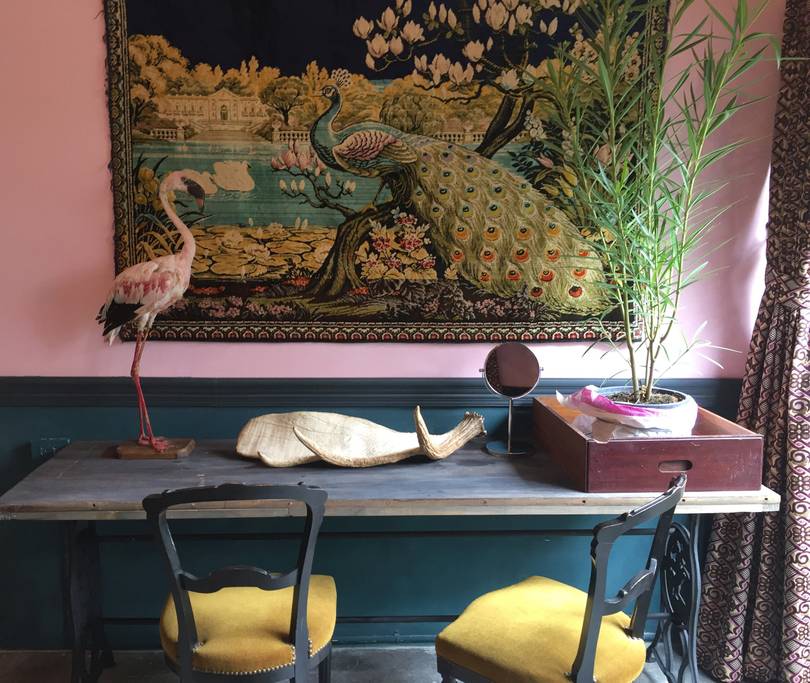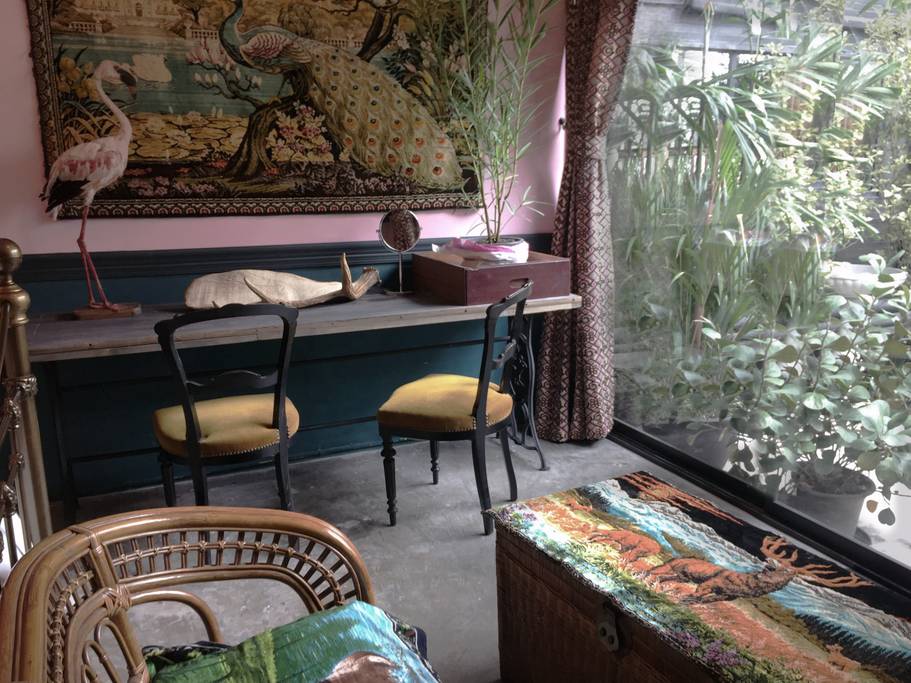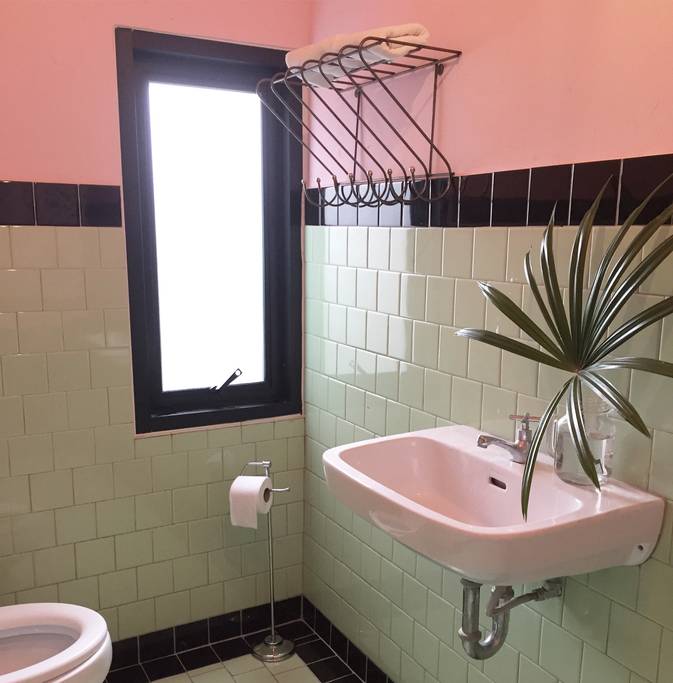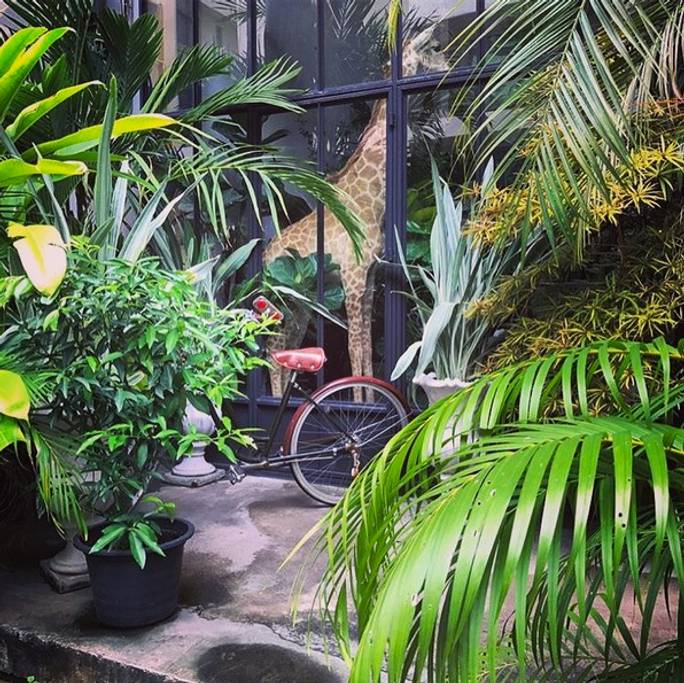 What happens when you take the color palette of "Miami Vice," the taste of Liberace, and the taxidermy of Deyrolle? You get this incredible Bangkok Airbnb! Each room in this Airbnb is named after a different animal (the one above, obviously, is the Flamingo Room). Situated in an old commercial building, this kitschy palace is located in a much more authentic part of town than most tourists ever see but it's also very close to the BTS Phra Kanong skytrain station so you can be just about anywhere very quickly.
If you don't feel like tackling the train system, they'll also call a cab for you which is not always easy here. This place is also very close to the W Market which is like a very clean night market with food, shopping, and some great music. It's a perfect, chill alternative to the often crowded, raucous, overwhelming night markets around town. There are five cats who live here, though, so if you're allergic, this might not be the place for you!
6. Still Life – approx. $74 a night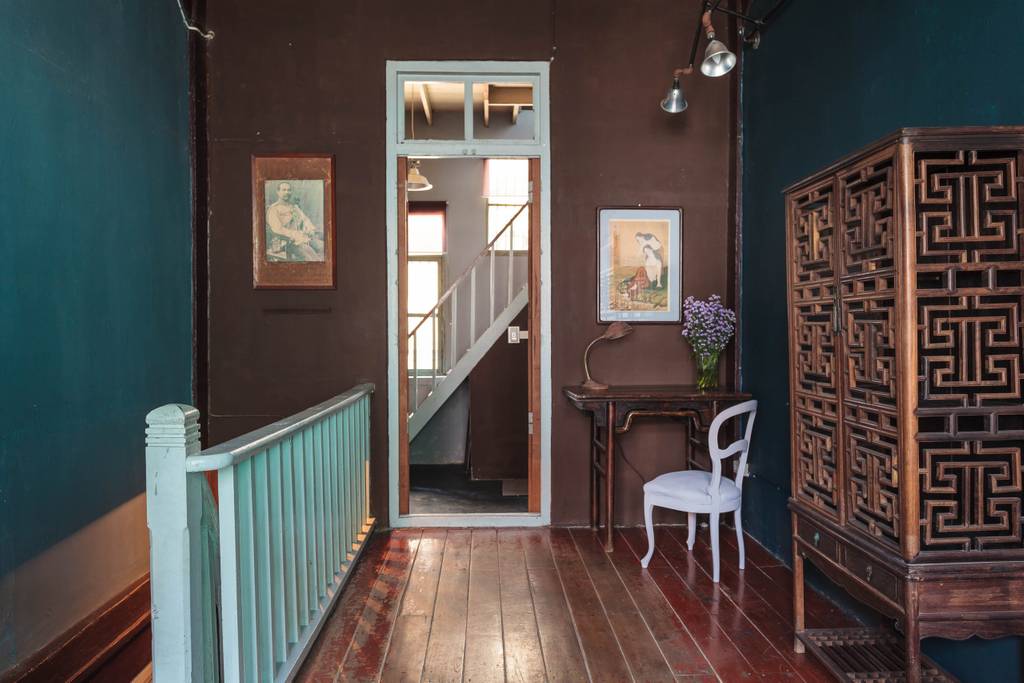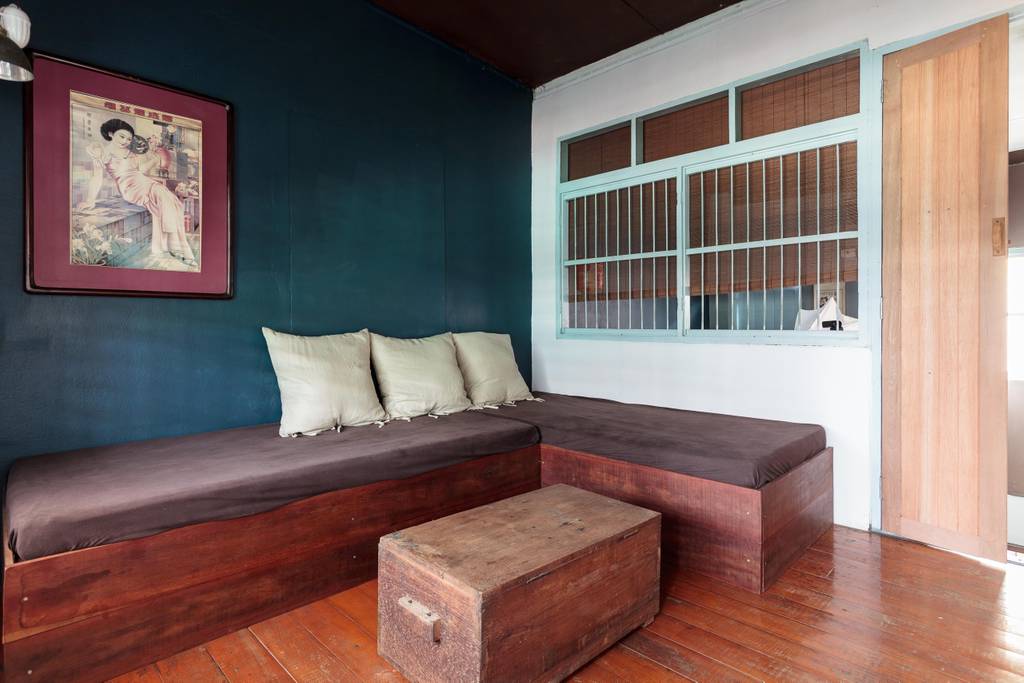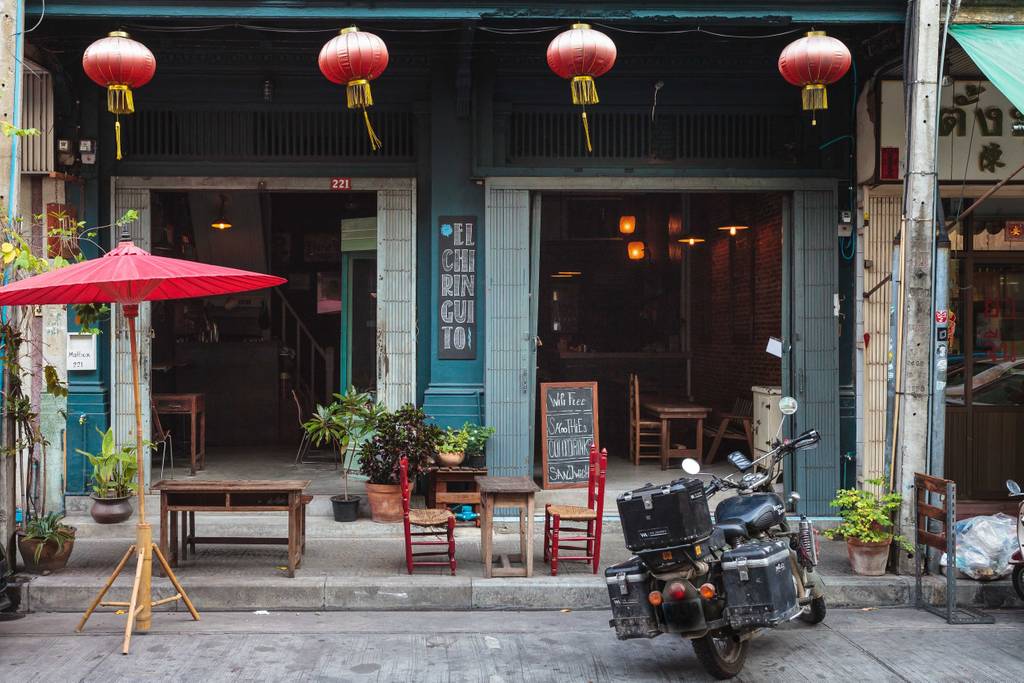 If you're a photographer, or just love to post really, really beautiful pictures on Instagram, this is your place. Every corner of this private home is a still life just waiting to be captured and even if you never take a step outside this Chinatown-area Airbnb you're going to feel as if you've been around the world. With a cozy tapas bar downstairs, tons of East Indian shops in the area, and, of course, endless places to get great Chinese food, you'll have to remind yourself that you're in Thailand!
Located in Soi Nana, one of Bangkok's hottest neighborhoods, you'll have access to bars (be sure to check out the trendy "Teens of Thailand"), restaurants and even art galleries. You'll also be near Yaowarat Road, a vibrant, bustling stretch where you can find all kinds of great street food. And whatever you do, do not miss nearby Lhong 1919, a renovated complex on the edge of the water that features all kinds of great restaurants.
Wooden Wonder – approx. $80 a night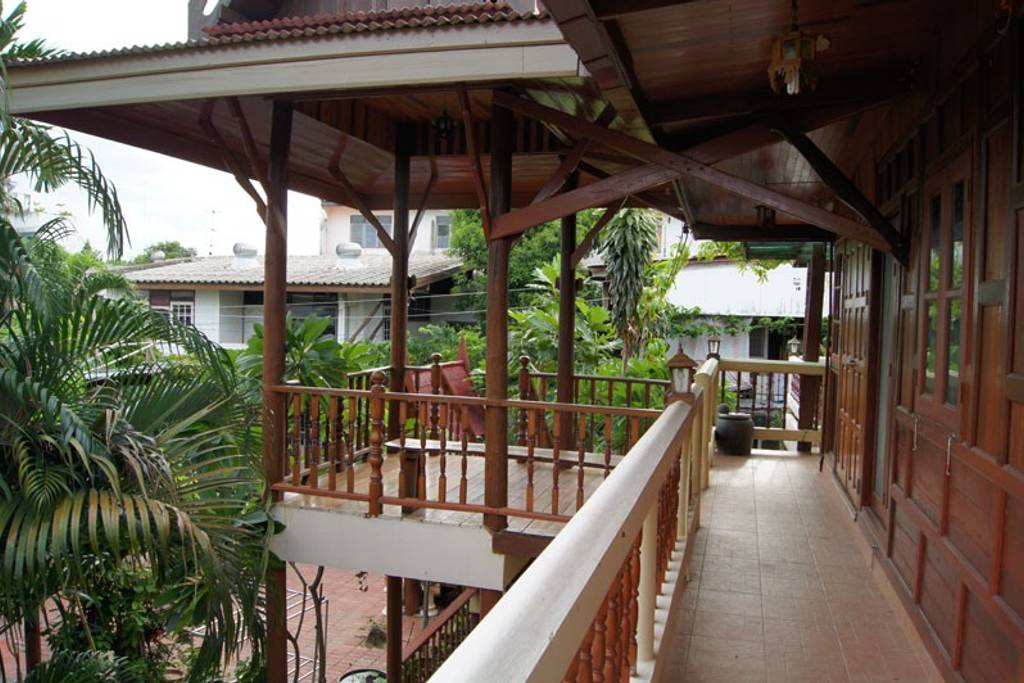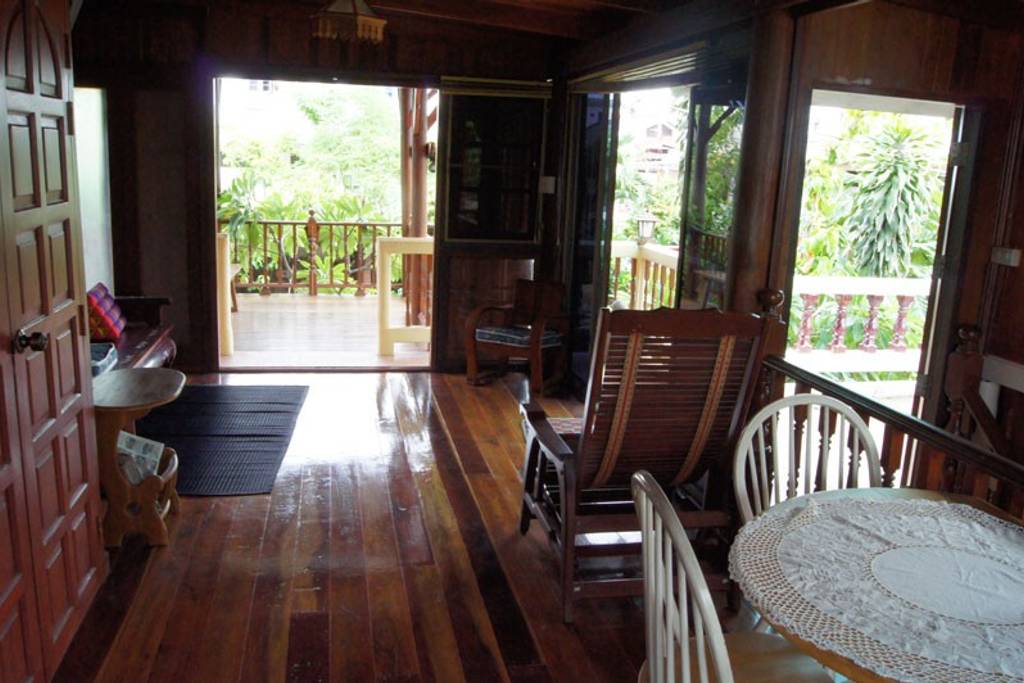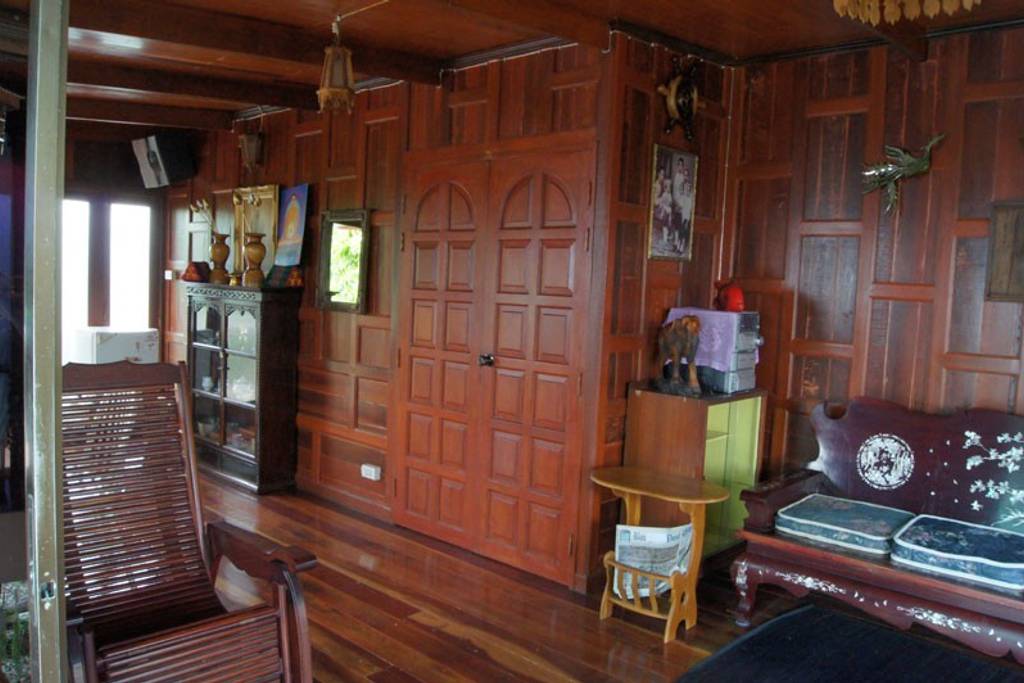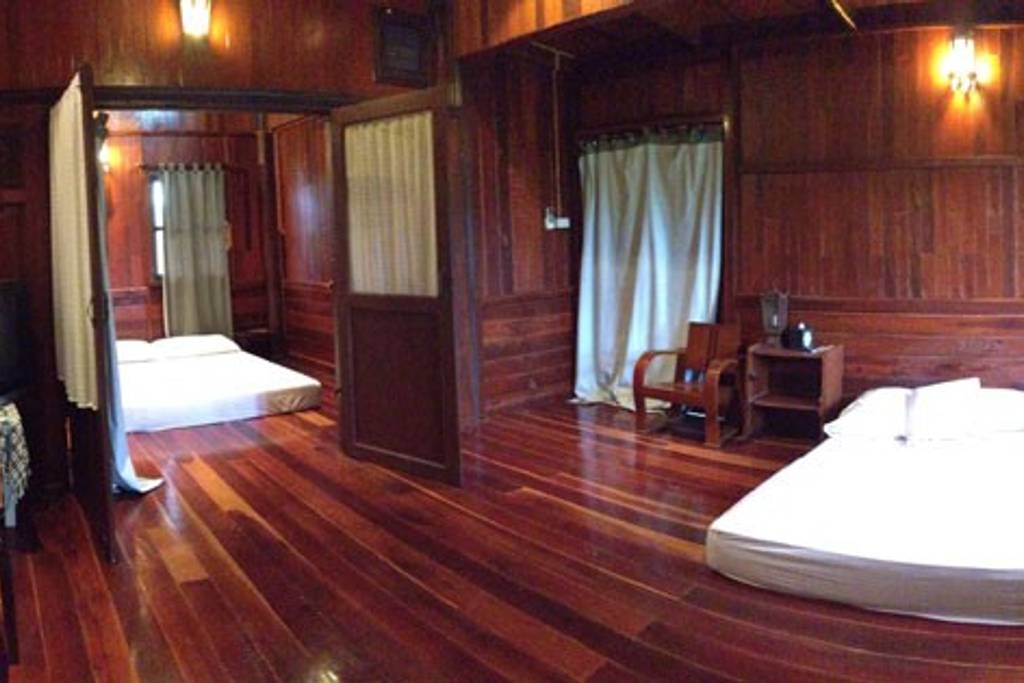 If you've ever been lucky enough to visit the Jim Thompson House in Bangkok you'll know that this Airbnb is just about the next best thing. Right near the famous Chatuchak weekend market, this stunning house is the perfect sanctuary to come back to after a long day of sightseeing in Bangkok. Also close to the Bang Sue subway station and the river, this place will offer access to just about any major monument you can think of whether by Bangkok river taxi or Skytrain or taxi.
Bangkok traffic can be pretty dicey but it shouldn't take too long to get to Wat Pho Temple (where the incredible "Reclining Buddha" lives), The Grand Palace (which will take you a full day to explore), or Wat Arun, the majestic group of temples on the other side of the Chao Phraya River. And, of course, don't forget to visit the Jim Thompson house where you can learn about the history of Thailand's silk trade.
8 Fabulous Luxury Shanghai Airbnb Homes You're Gonna Just Love
7 Over the Top Airbnbs That Celebrities Have Rented
8 Bangkok Airbnb Homes with Incredible Rooftop Pools
4. Hipster Haven – approx. $48 a night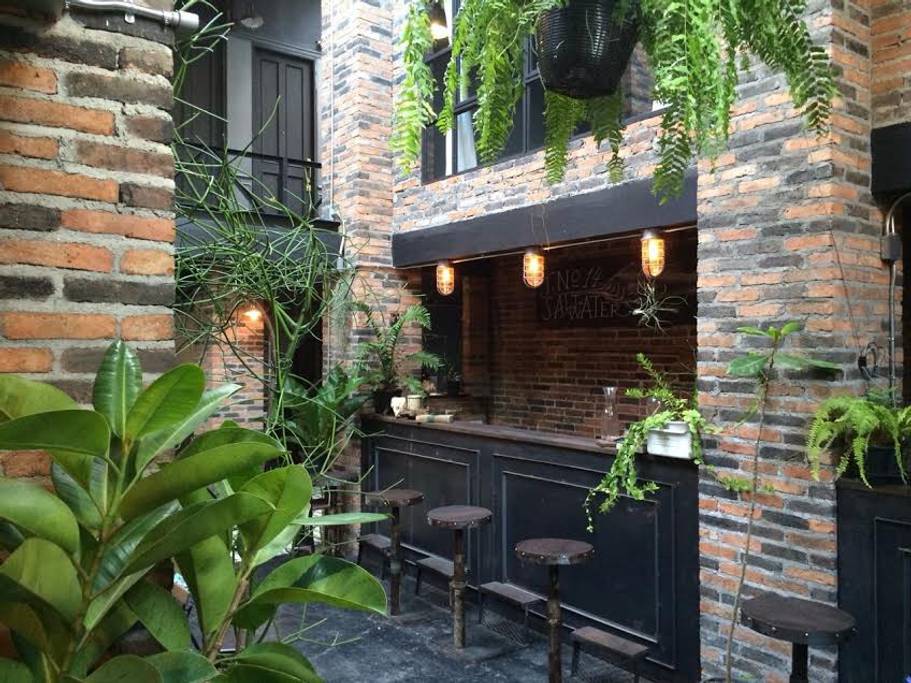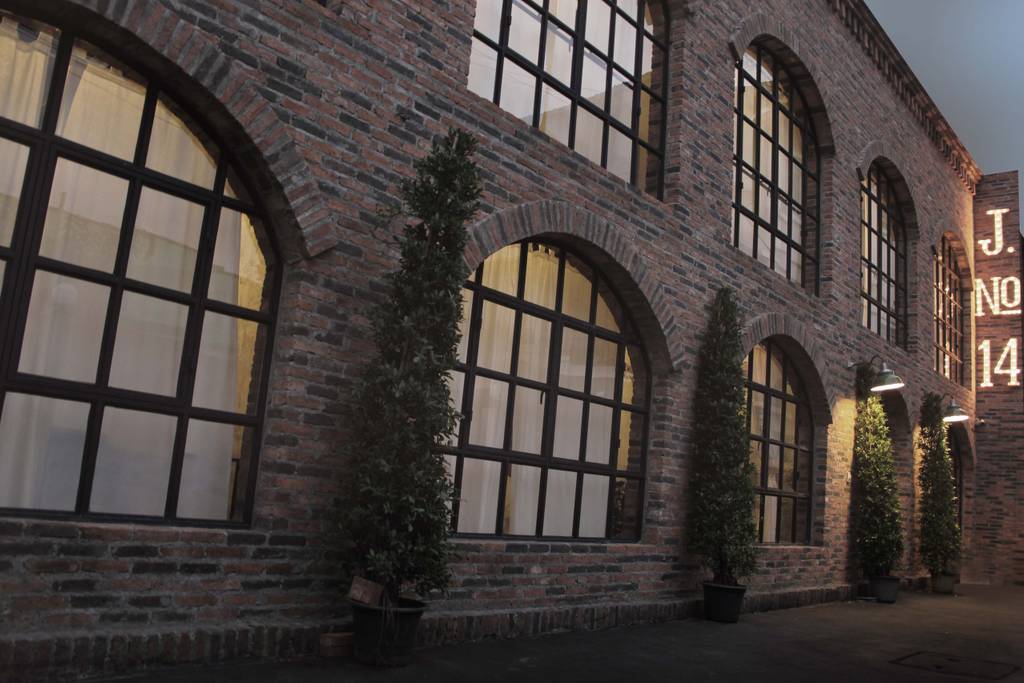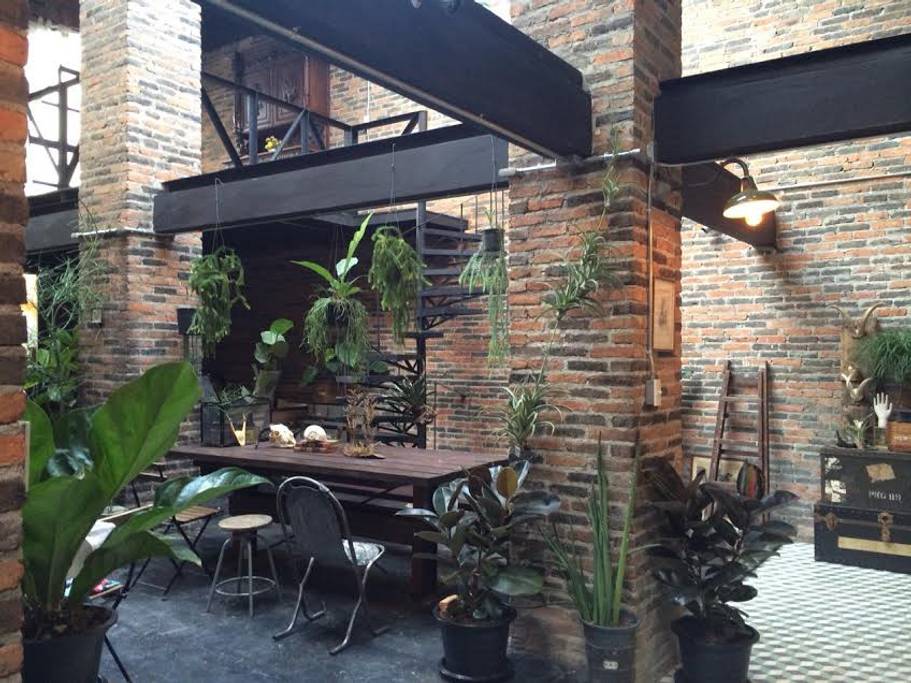 This fabulous Bangkok Airbnb is so hip you might think you're in Greenpoint, Brooklyn. With a fabulous "Industrial Chic" vibe (think vintage printers' cases, an old piano, exposed brick, and lots of antlers), this $48-a-night Airbnb is located in a residential neighborhood close to the Iconsiam mall where you'll not only find great shopping but some great outdoor terrace dining. (And by the way, if outdoor dining is your thing, you'll be very close to Sky Bar which is one of the city's best roof top bars.)
You'll also be just a quick water taxi ride away from the Grand Palace which is an absolute must-see in Bangkok. The staff here have an incredibly friendly reputation so you'll always have someone to point you in the right direction and you'll have all kinds of great amenities including bicycle rental, airport shuttle, a lovely garden area, and even luggage storage. Also, pet lovers will appreciate that they can bring their pets. Just don't let them see the taxidermy in the common area!
3. Cabin Fever – approx. $32 a night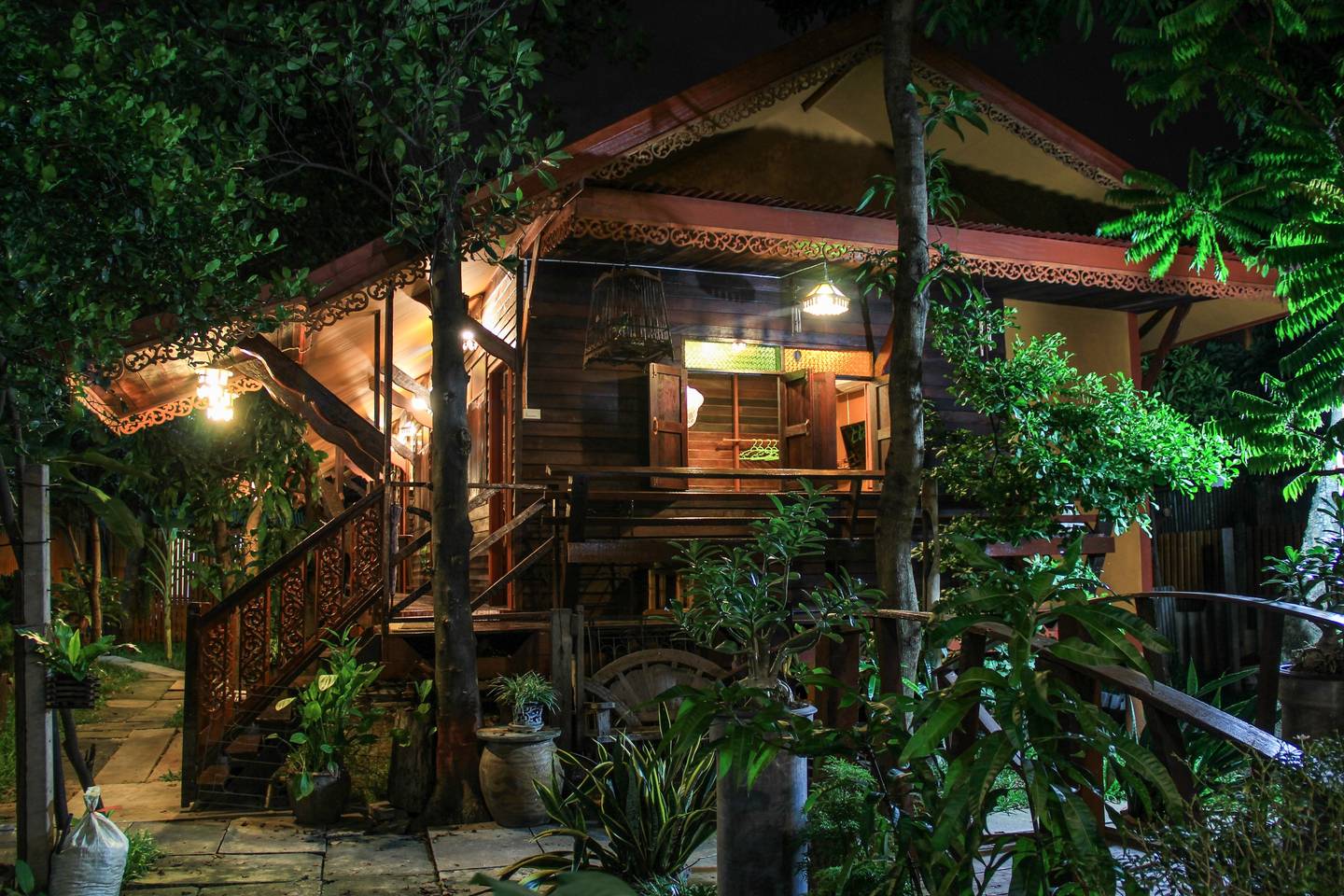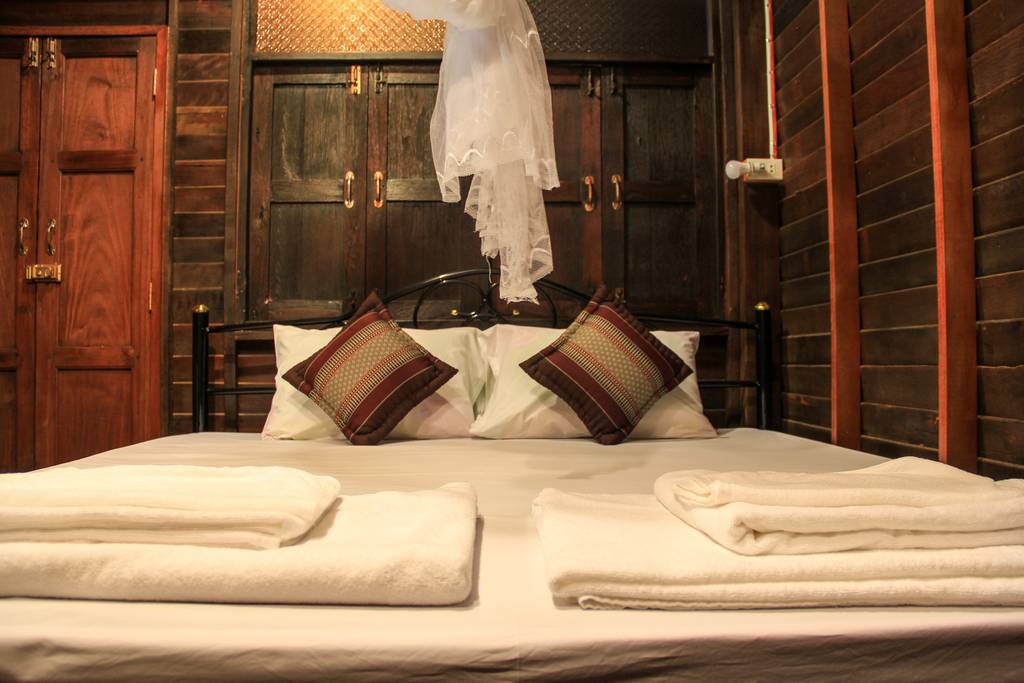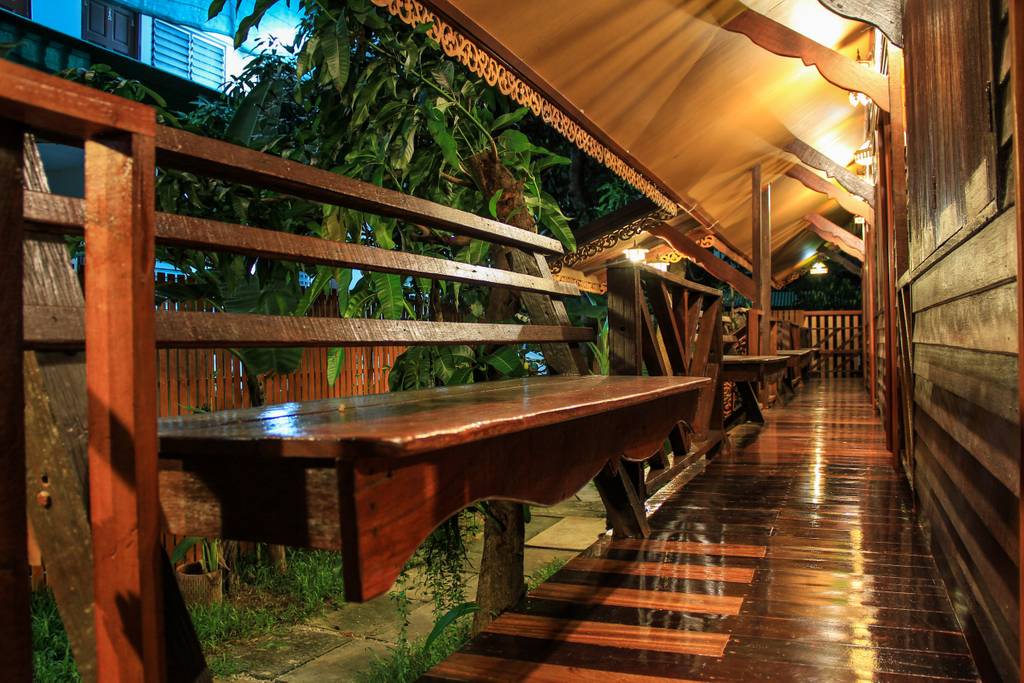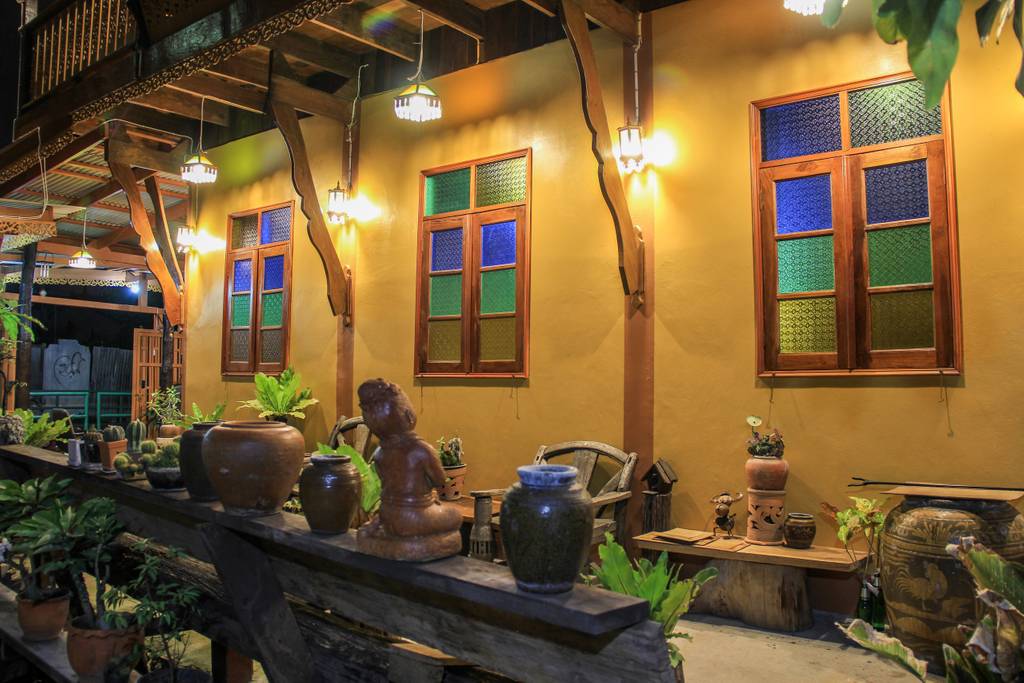 It's certainly not a four-star hotel, but this incredibly cool, authentic place offers some really fascinating experiences including a morning breakfast offering to local monks. If that isn't unique enough for you, the family that runs this Airbnb also happens to own a coffee plantation and not only supplies guests with coffee but will show you the proper way to roast it.
The family that owns this home is the 4th generation to live here and they make quite an effort to live the way their ancestors did (which is why local monks walk barefoot here every morning for breakfast). This wonderfully authentic home even has its own museum making it an almost impossible place to be for uniqueness, especially at around $32 a night!
2. Taxidermy Chic – approx. $101 a night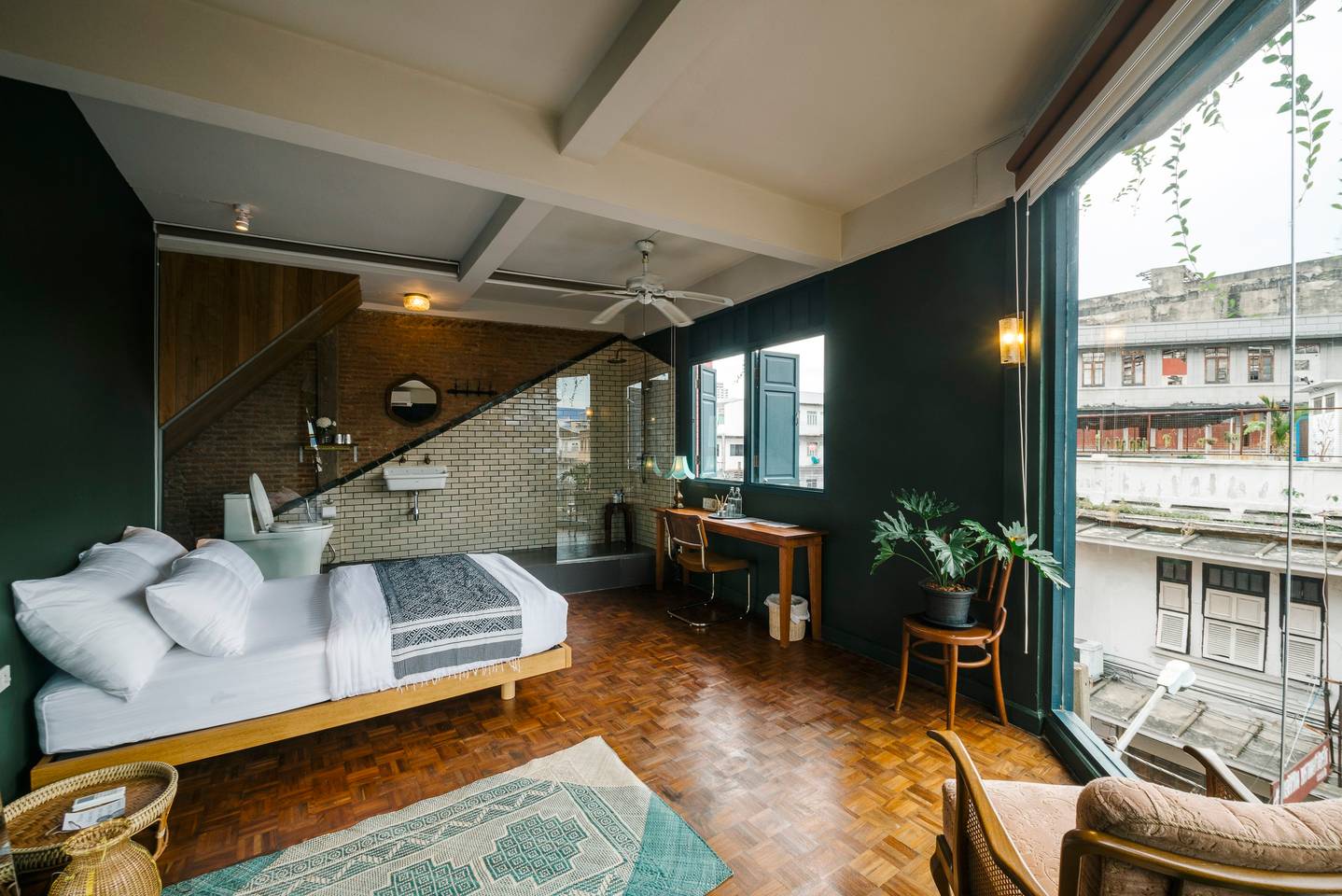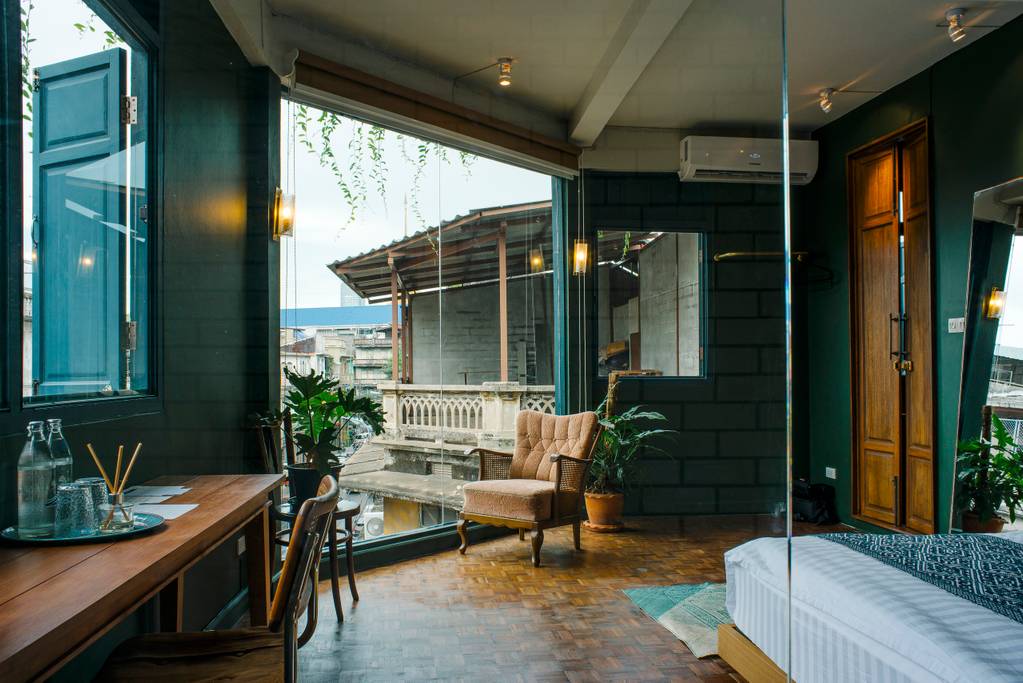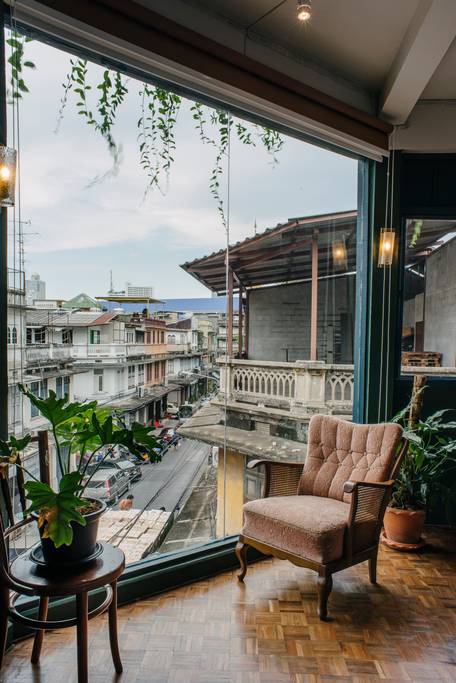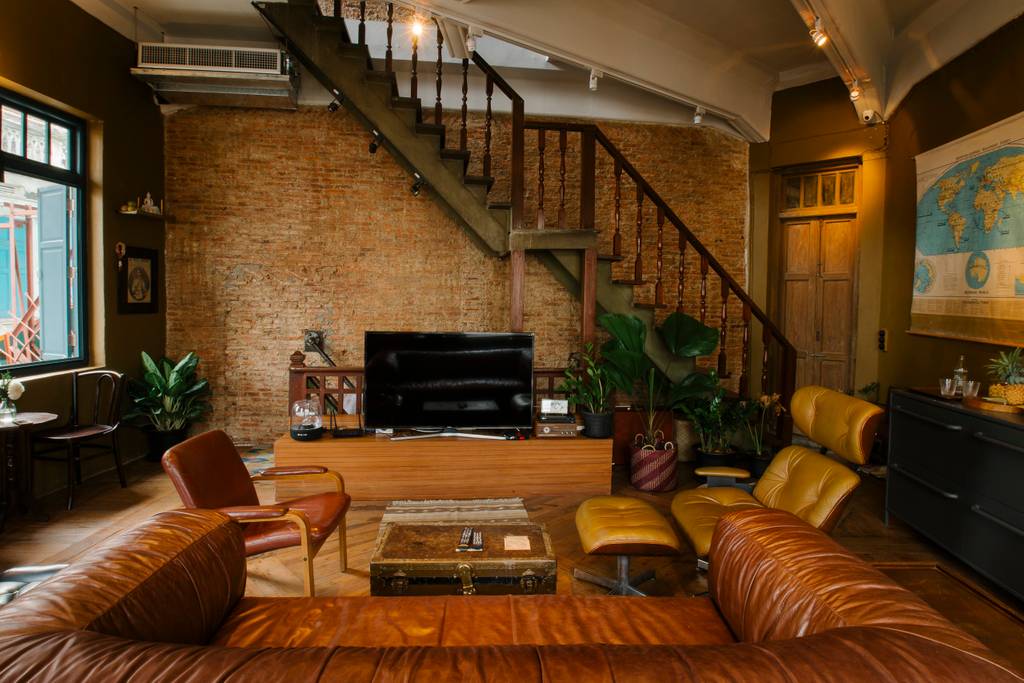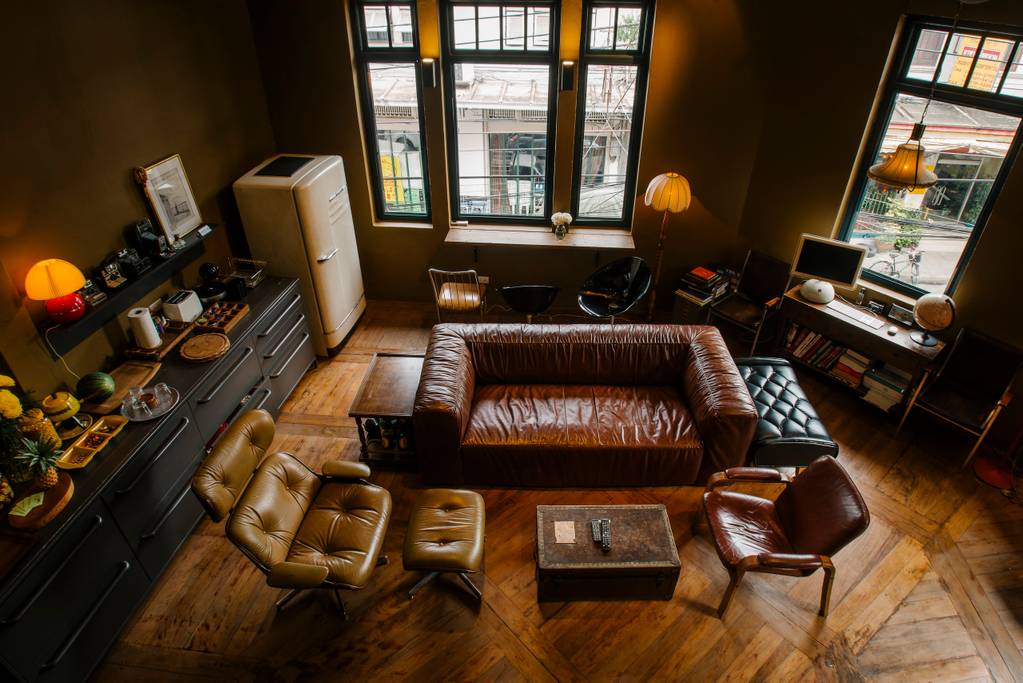 Situated just steps from Bangkok's Chinatown, this Airbnb is the definition of cool. Complete with Eames-style chair, vintage trunk operating as a coffee table, and yes, taxidermy, this place is homier than any hotel you can find. This private room with a shared kitchen area has its own balcony that offers an incredible view of the city including a view of the magnificent Golden Buddha Temple.
If you're not into the usual, ubiquitous souvenirs, this is the perfect place to pick up something unusual like traditional Thai or East Indian fabrics which can be found at various stores all over the area, or some herbs that are sold in the stunning wooden cases of area herb stores, or even something at the super-mysterious Nightingale Olympic Department Store. There's a bar downstairs which is a wonderful luxury after a long day of sightseeing.
1. Cool Sophistication – approx. $67 a night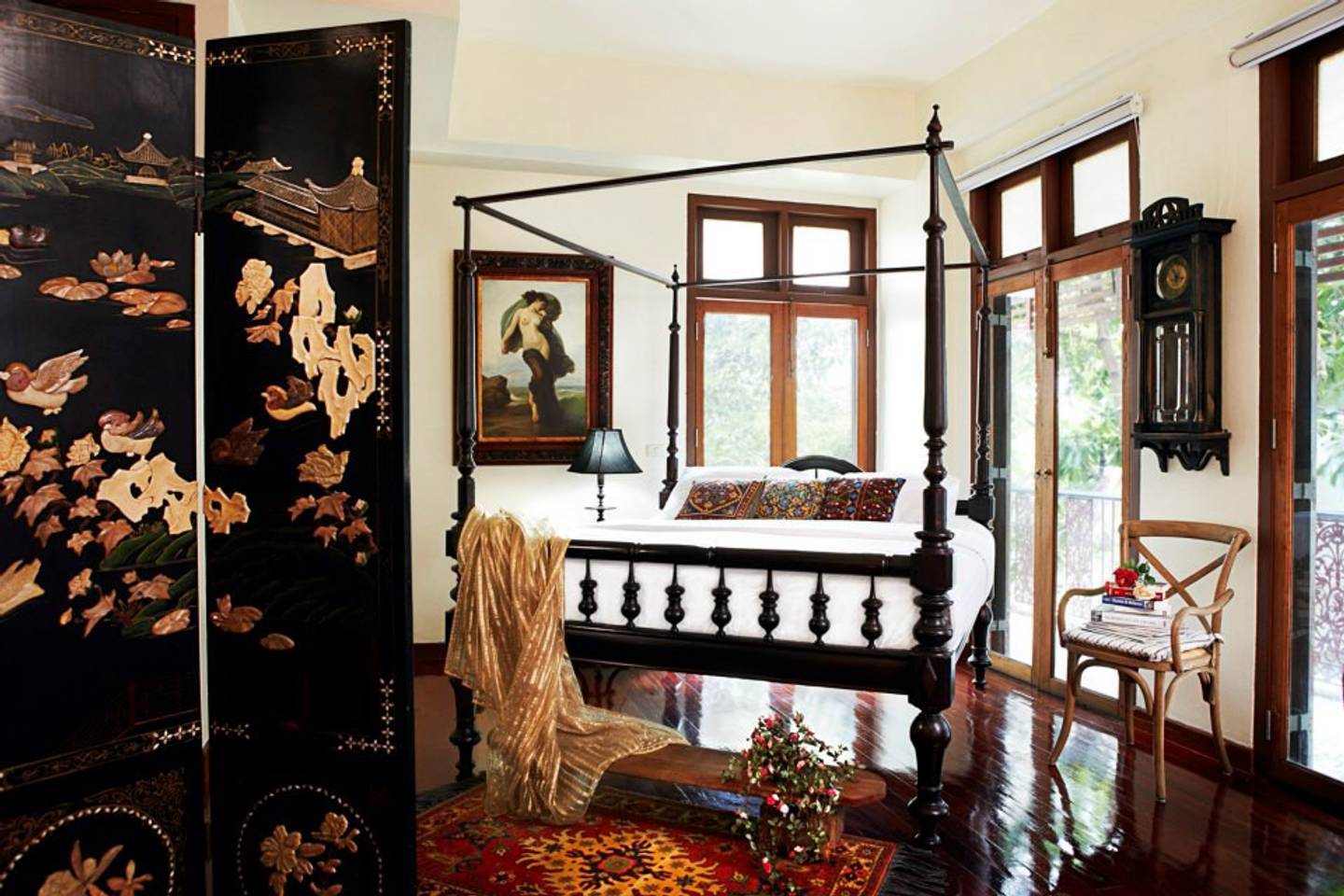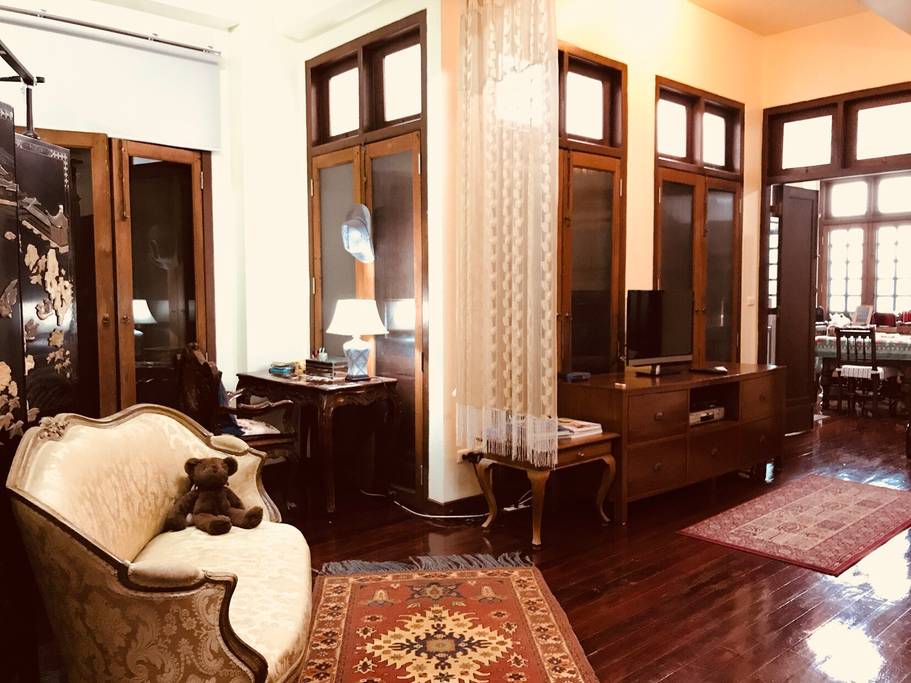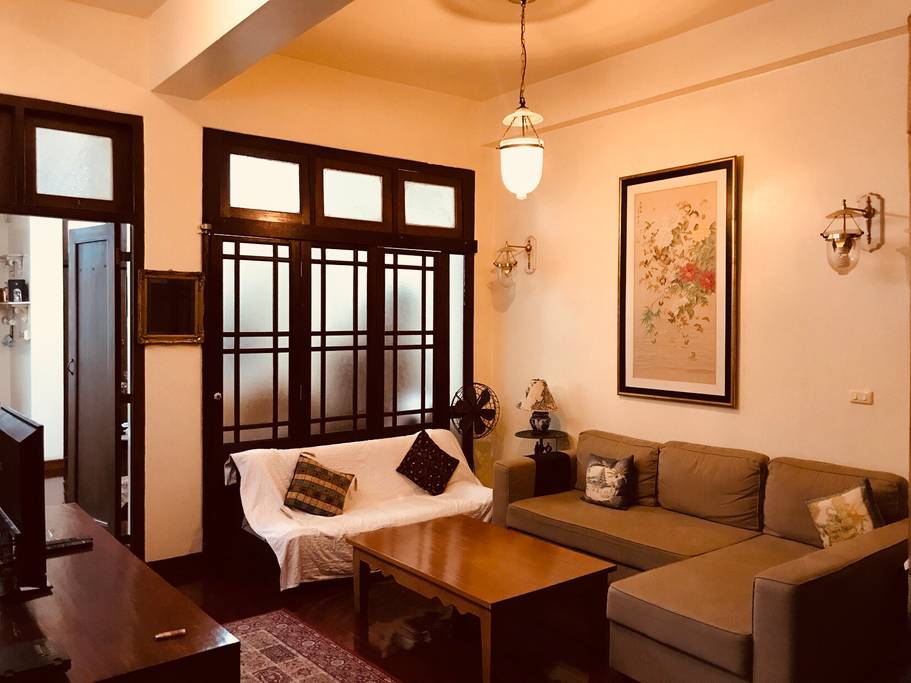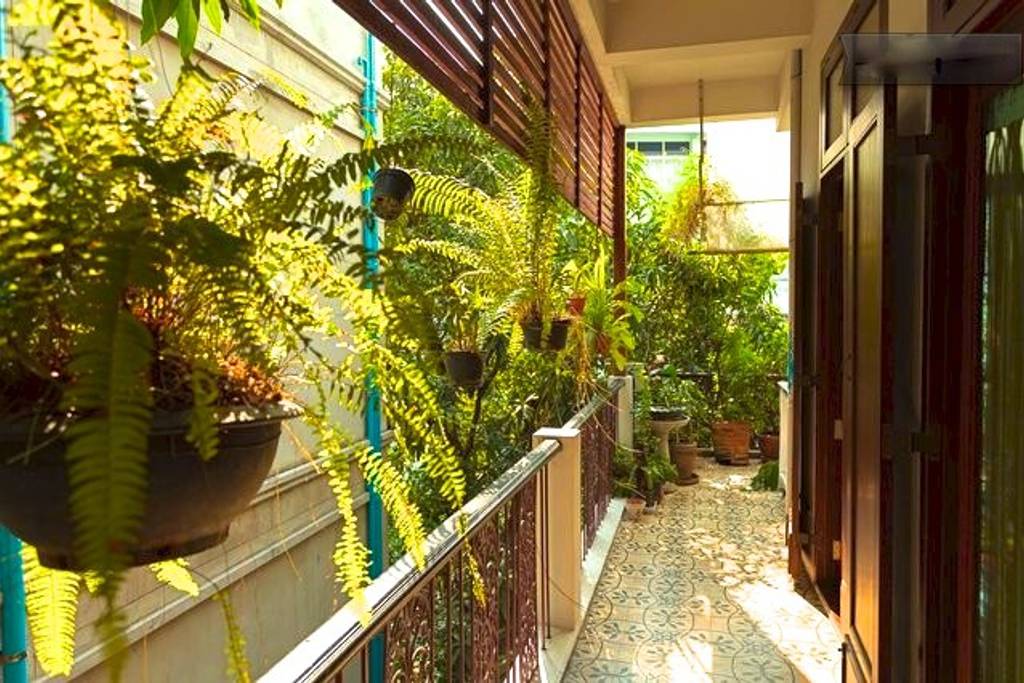 Just because you want cool, doesn't mean you have to sacrifice sophistication. This Bangkok Airbnb offers an entire floor of a five-story home and includes not only a complimentary breakfast but a one-way limo ride to or from the airport for those staying at least two nights.
You'll have your own kitchen space, balcony and sitting area. Located in the Siam Paragon area, this Airbnb is just a quick train ride away from the Terminal 21 mall (which has dozens upon dozens of independent boutiques), the Jim Thompson House, the "Giant Swing," and even the National Stadium if you're into sports.