If you're looking for a city that is rich in history, nightlife, architecture and unique neighborhoods – Boston may be just the place for you. Puritans settled the city in the 1600s and over the last 400 years, it has become a quintessential blend of colonial history and cutting-edge technology innovation. Airbnb Boston is fun if by land, fun if by sea! (…wait, that is the saying, right?).
With so much to see and do, it's easy to plan for all the activities and neglect the other aspects of your trip, such as where you are going to stay after every event-filled day! One major benefit of the Boston area is that locals rely heavily on public transportation. This means that almost wherever you stay there will be a conveniently located bus, train or subway near you that will take you anywhere you need to go.
Regardless of your vacationing style, Boston is an ideal destination for your upcoming trip. We've put together a list of top-rated Airbnb's in the Boston area that won't break the bank. Each listing us under $150/night, leaving you plenty of room in the budget for that second Fenway Frank.
Stay in the "Two if by Sea" Suite by Seaport District

How about a unique "lobstah" suite for your Boston stay? This suite is conveniently located near Castle Island where you can see the historic Fort Independence, so you can watch planes take off from Logan Airport.  It's also worth taking the time to grab some food at Sully's Hot Dogs! South Boston is a seaside Boston neighborhood filled with local restaurants, history and several beaches. This rental starts at $59/night.
Unique Style 1 Bedroom Apartment in Shopping District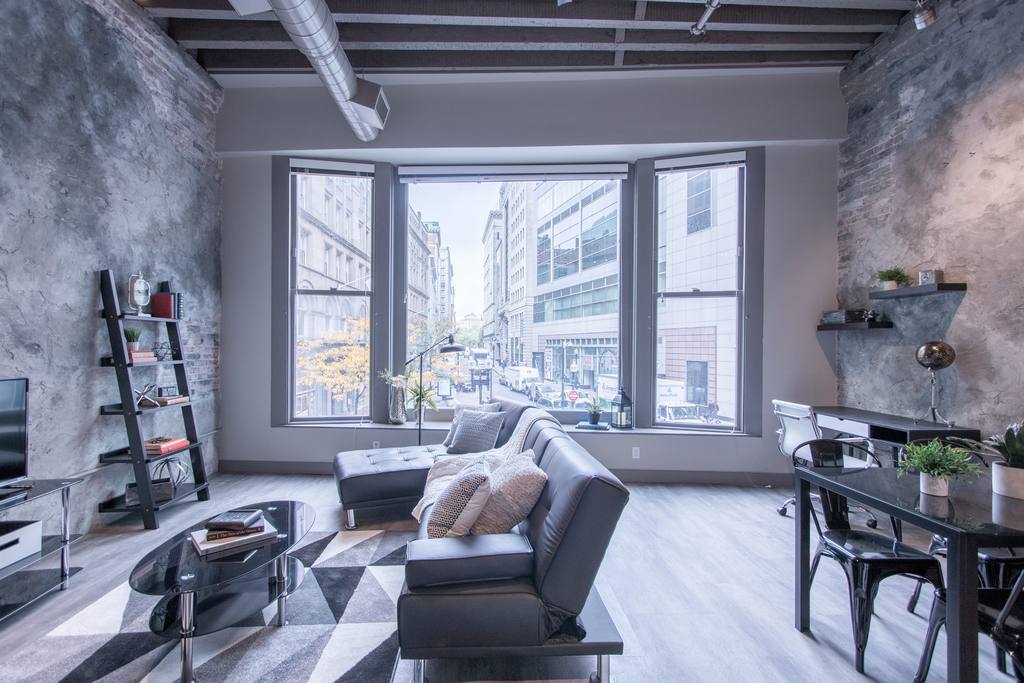 This industrial style apartment is guaranteed to "wow!" For only $76/night, you will be staying in Downtown Crossing; right by the action of Boston's best shopping districts. This apartment is walking distance from large department stores, various restaurants, souvenir shops, street vendors and a major MBTA stop. This place has picture windows, so you'll be overwhelmed with the beautiful views of downtown. All while staying cozy in the chic space this rental offers! Airbnb Boston properties are some of the best in the country, it's fair to say.
Need a bit more space? Check out mid priced Boston homes HERE.
Big Condominium Next to Statehouse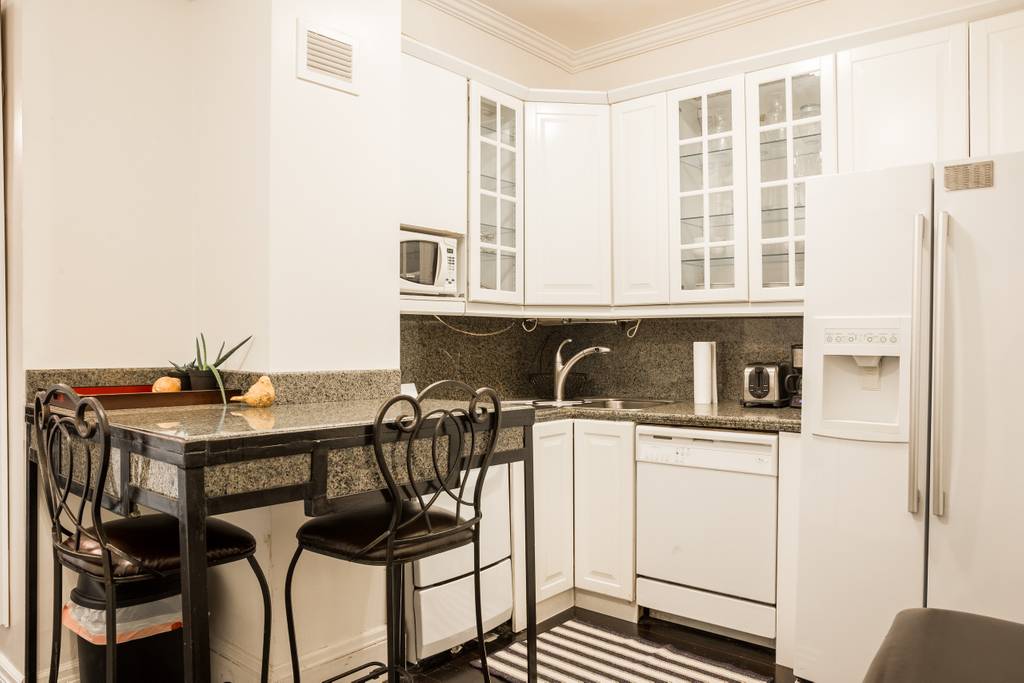 There are few better places you can stay than this downtown location! Starting at $87/night, this rental offers views of the Statehouse, Charles River, and Boston Common right from the roof deck. There's also tons of closet space, so this is great for those who don't always travel light ;).
Large Studio in Historic North End with a Private Roof Deck
Located in the heart of the North End, this spacious studio is guaranteed to be your home away from home. Spend your evenings on the private rooftop deck while escaping the hustle and bustle of the North End nightlife. This location is a traveler's paradise! Aside from being an Italian food lover's heaven, it's steps from public transportation and must-see attractions such as the Freedom Train, TD Garden, Faneuil Hall, Hay Market, and more! This is only $91/night, so go get involved!
Looking for something a bit fancy? Check out luxury Boston properties HERE.
Two Bedroom Unit Across the Street from Paul Revere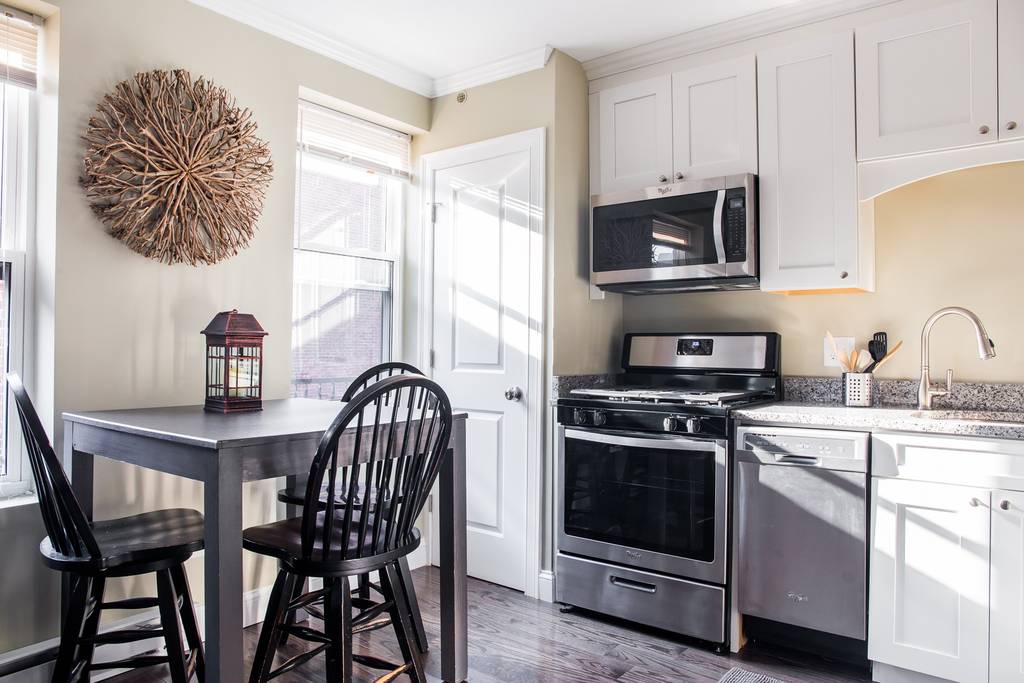 It doesn't get much more Boston than staying across the street from Paul Revere's house! This rental is right on the historic Freedom Trail and walking distance from many delicious cuisine options. This area also has had notable residents such as John F. Fitzgerald, Charles Ponzi, grandfather of John F. Kennedy, and John Ciardi. This listing starts at $95/night.
Live in Luxury in this Private Room in $2m Penthouse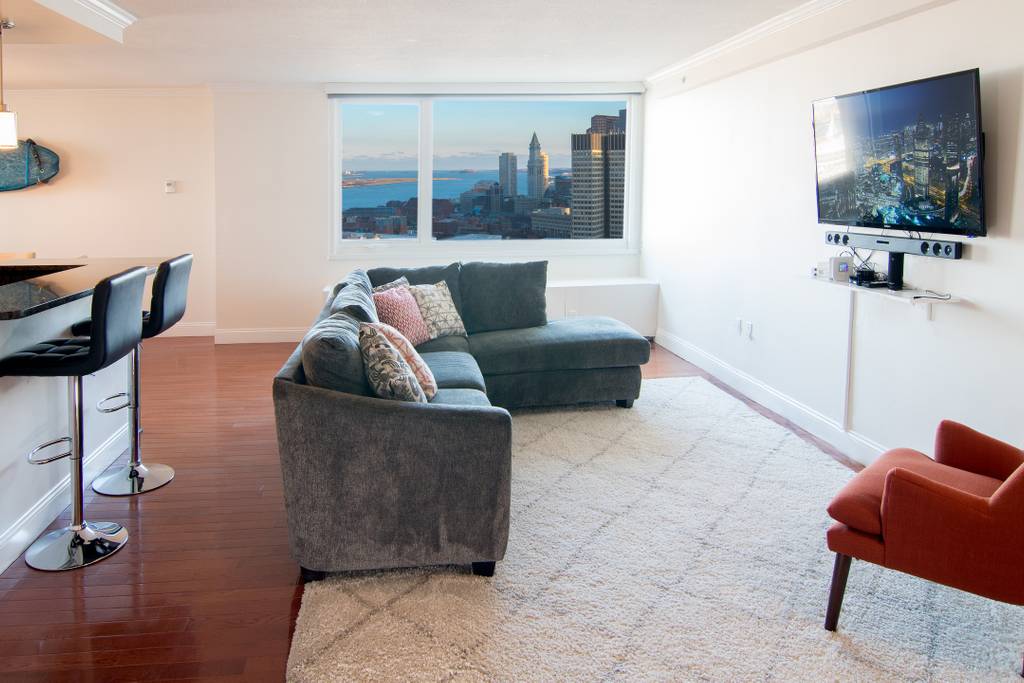 Airbnb Boston is good value for money. For instance: starting at just $108/night, you can enjoy the breathtaking view of the Boston Harbor right from your room on the 34th floor of this multimillion dollar property. Off the open-concept kitchen, there's a furnished balcony that will be sure to impress with its views. This place is between the North End and Beacon Hill neighborhoods, so you can take in the architecture of red-brick houses and cobblestone streets.
Spacious 2bd Apartment in the Financial District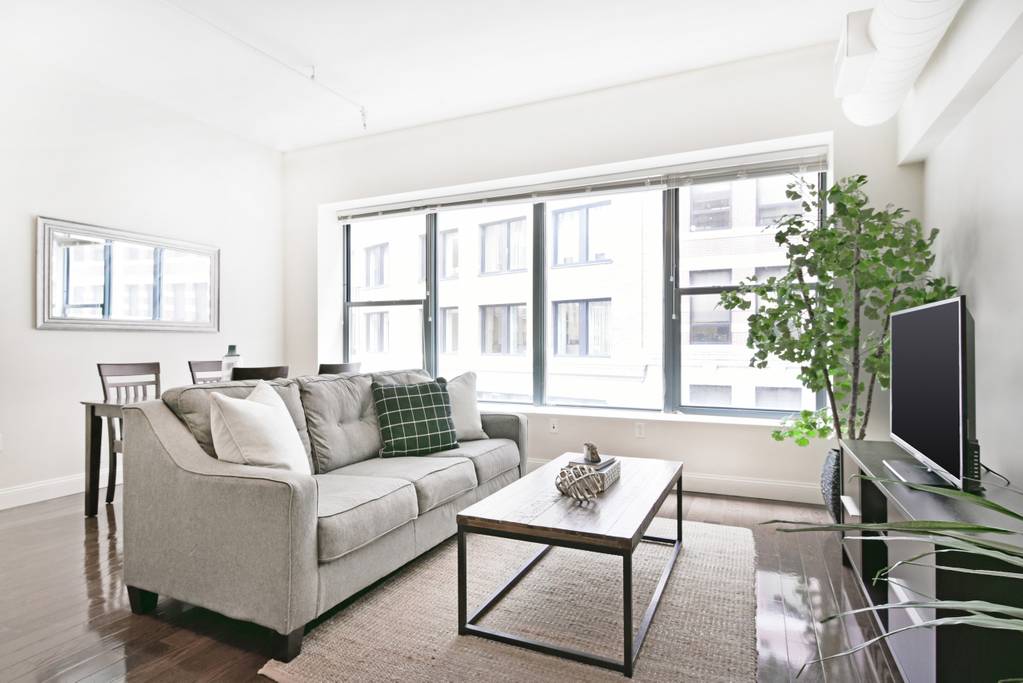 This two bedroom apartment has large, picturesque windows that flood the unit with energizing natural light. Located in the Financial District, it's close to many exciting neighborhoods, the wharf, and downtown. Starting at just $108/night, this suite even has in-room laundry!
Stylish Studio in Bustling Area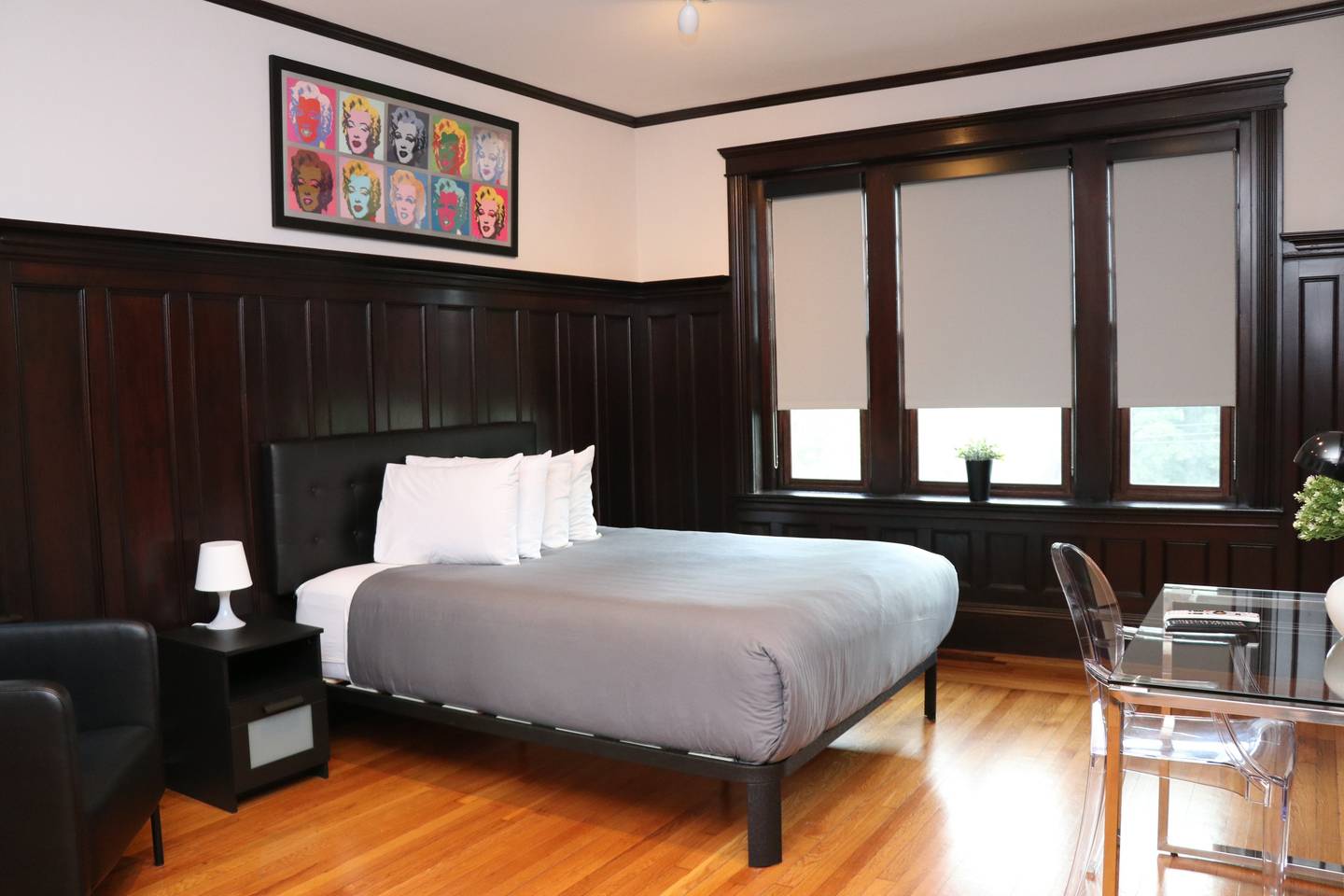 This studio is located in Coolidge Corner in Brookline, known for its historical roots with a modern twist. This excellent Boston neighborhood was the birthplace of John F. Kennedy and home of the famous Coolidge Theatre! This place has heated floors and great amenities, so you'll be right at home in this conveniently located rental. Prices start at $110/night. Airbnb Boston is pretty good for this price range, we think.