These are the best Airbnb homes in Boston! Boston, Beantown, The Cradle of Liberty … Whatever you want to refer to it as, this city is Massachusetts' capital and one of the oldest in the United States. From the Freedom Trail to Faneuil Hall to Duck Tours, and everything in-between, this historic city has something for everyone.
Boston is famous for its remarkable roots, and is full of culture and standout cuisines, so it can be challenging to fit all that into one trip! Chances are you'll be spending the entire time cramming as much sightseeing into your day as possible, so it's important to find a comfortable, welcoming place to spend your nights.
8 magnificent Airbnb properties for rent in Maine
These are the best Airbnb homes on Rhode Island
Boston Comic Con Lodging: Airbnb Rentals Under $115
We have listed out our top 9 favorite Airbnb's in the Boston area that will be your home away from home while you explore this remarkable city. All of these rentals will cost you under $400 night.
Beautiful Apartment in Cambridge
In 2017, the Joshua Bowen Smith House was voted one of Boston Magazine's top ten "Most Beautiful Airbnbs." And it's easy to see why! This furnished two bedroom apartment is in a gorgeous single family home built in the early 1800s. You'll be near the famous Harvard and MIT campuses but also surrounded by entertainment, food and other local hotspots. Book for $250 per night.
Personalize Your Visit in this North End Apartment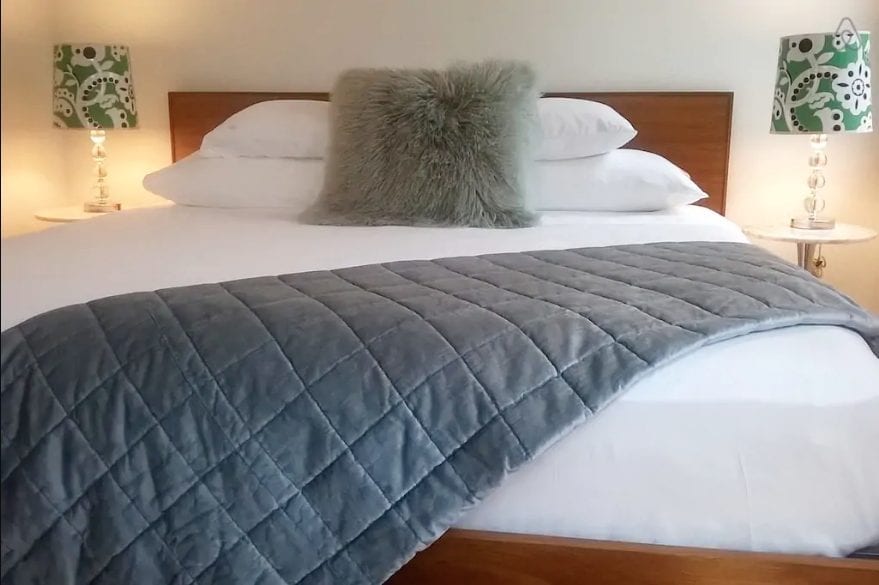 This host is dedicated to making sure your stay is as customized as possible! You get a luxurious king bed, a Nespressio machine, a cozy fire place, complementary yoga mats, and a T Card at your disposal, so you'll never want to leave this little piece of Heaven! Starting at $263 per night, this apartment will put you in the midst of activity within the historic North End. Definitely one of the best Airbnb homes in Boston.
Looking for something a bit smaller? Check out mid priced Boston properties HERE.
Sleep Alongside the Iconic Freedom Trail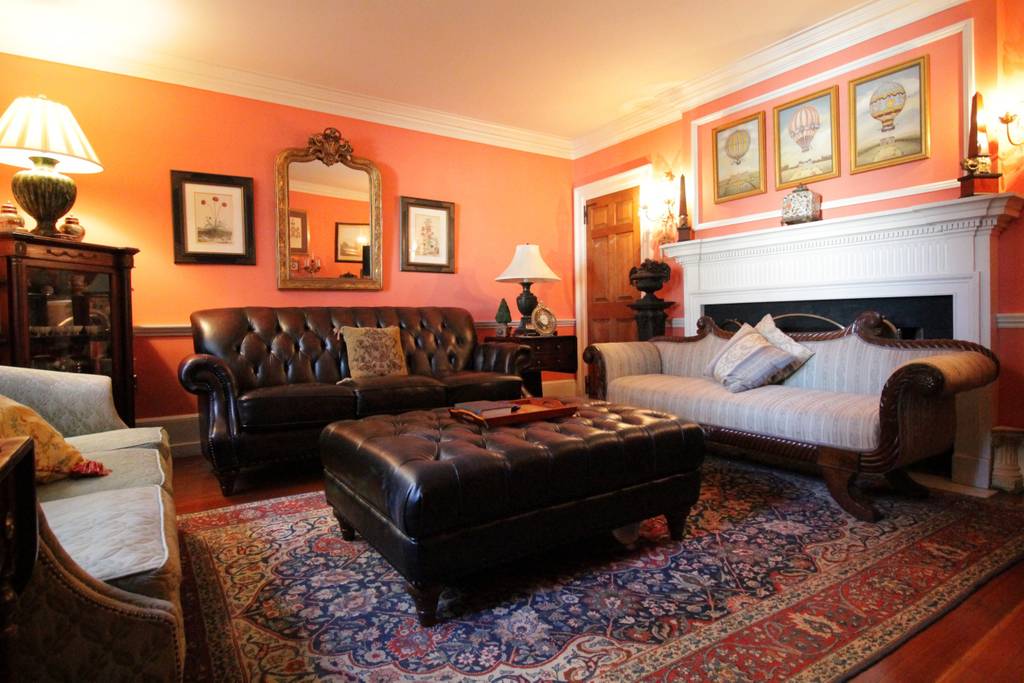 This spectacular four bedroom Wiley House is a perfect stay for those looking for convenience and history. You're bordered by some of Boston's most sought-after historical landmarks. Places like the USS Constitution, Bunker Hill Monument, the North End and the TD Garden are all close. Costs start at $295 per night, so a small price to pay to stay in the former house of Admiral Henry A. Wiley!
Get Rocked to Sleep in at the Sea Pearl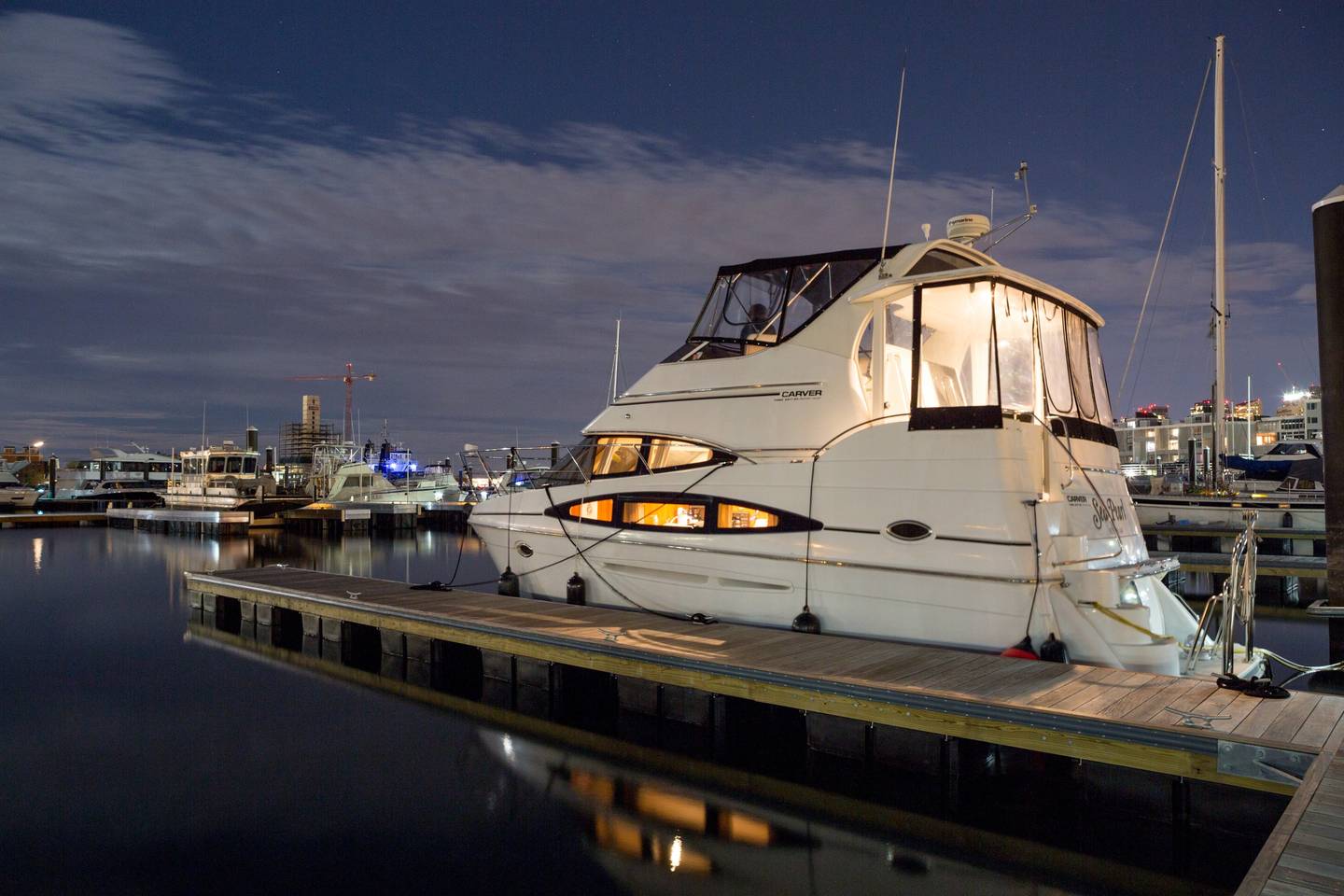 This getaway  is very unique, so will have everyone you know jealous of your adventurous life! This Yacht Boat House has two staterooms and is walking distance to the USS Constitution, Bunker Hill and the lively North End. So sip on your favorite wine while floating away to your own personal oasis overlooking the Boston skyline. $275 a night ain't bad either.
Get Comfortable in this Designer Suite in Beacon Hill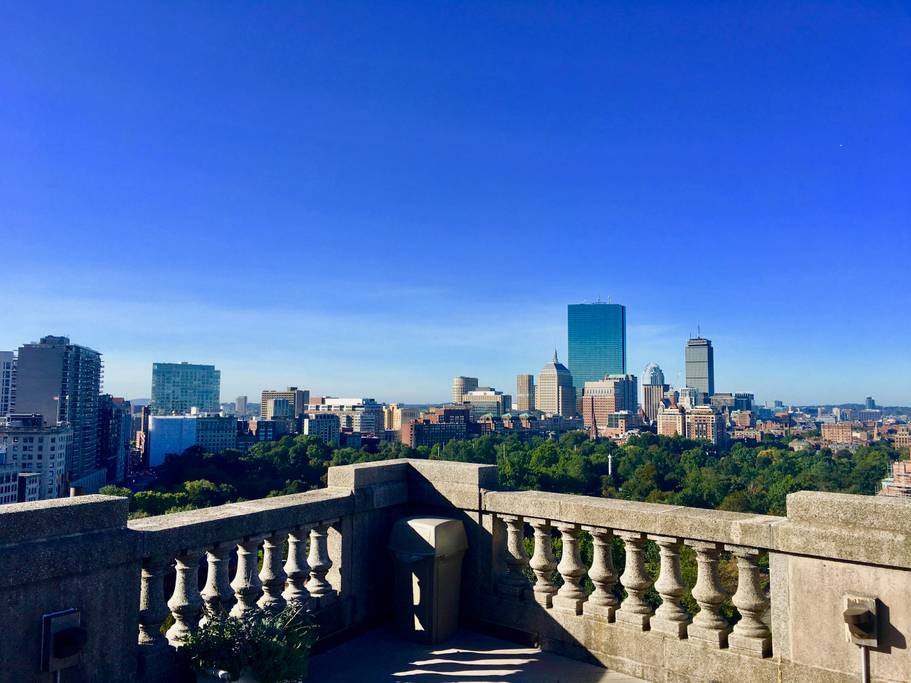 The incredible views from this apartment's roof deck are worth the $299 per night alone! You'll get a 365 view of the State House, the Charles River, Boston Common and the entirety of the Financial District. Beacon Hill is one of the premier neighborhoods in Boston but isn't too expensive.
Back Bay Paradise with Private Deck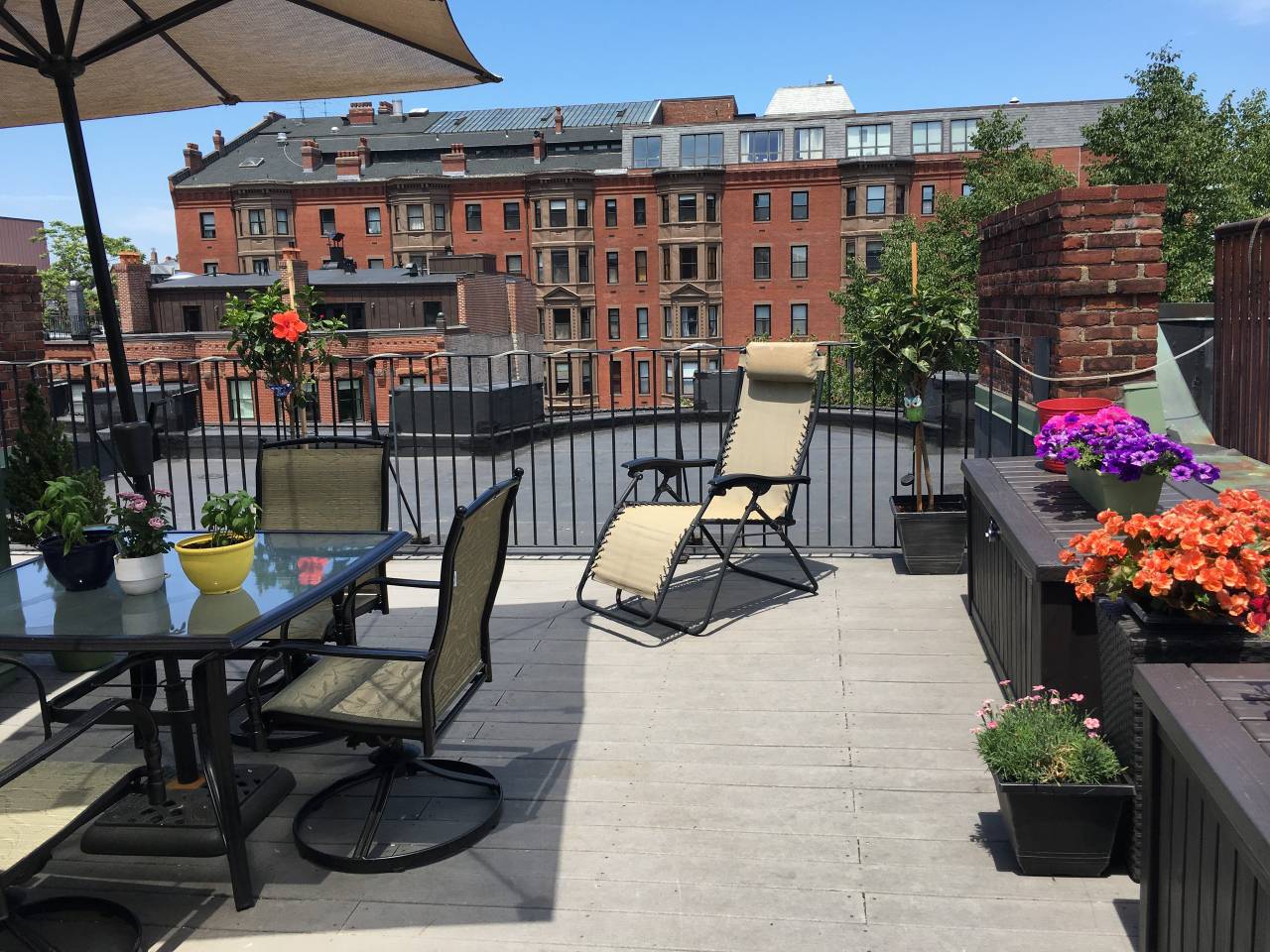 Starting at $300 per night, this top floor unit is close to some amazing tourist spots, including Newbury Street. The complementary snacks and bottle of wine are a nice touch. So you'll be able to enjoy the gorgeous rooftop deck overlooking the city.
Want to visit Boston but on a budget? Check out these affordable Boston homes HERE.
Stay Historic in this Victorian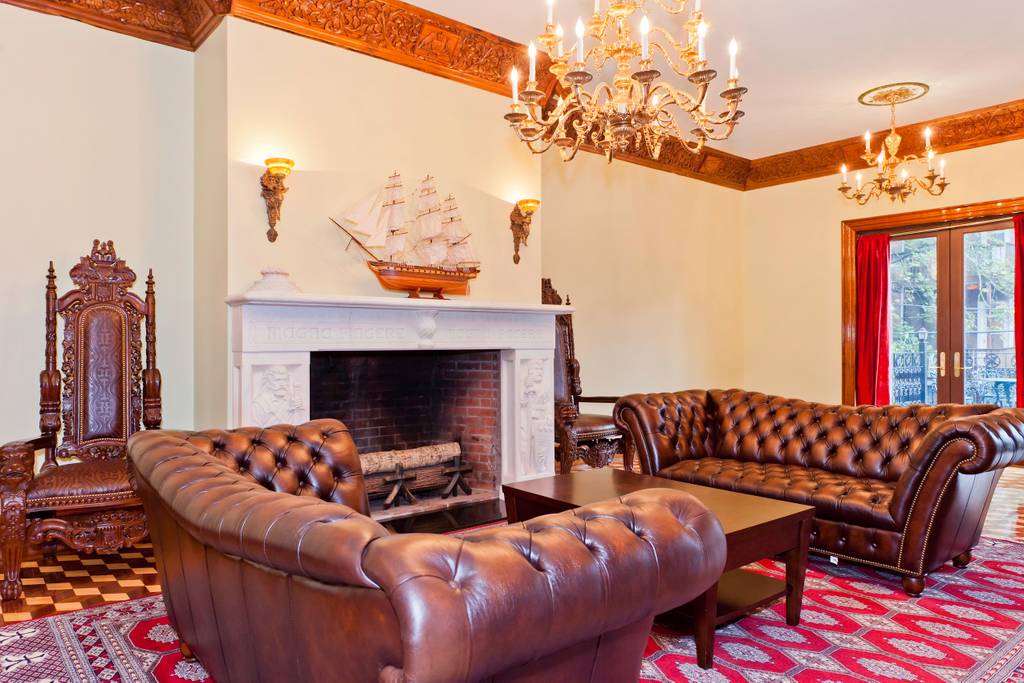 How many times have you been able to tell your friends that you stayed in the same home as a notable civil rights leader?! This 1860s house in Boston's South End was the host of A. Philip Randolph – so pretty cool, huh? For $325 per night, you can enjoy a private room in this six story luxe property. There are marble baths, a pool table, a ballroom, and elegant chandeliers, so pretty fancy. We think this is one of the best Airbnb homes in Boston.
1890s Converted Carriage House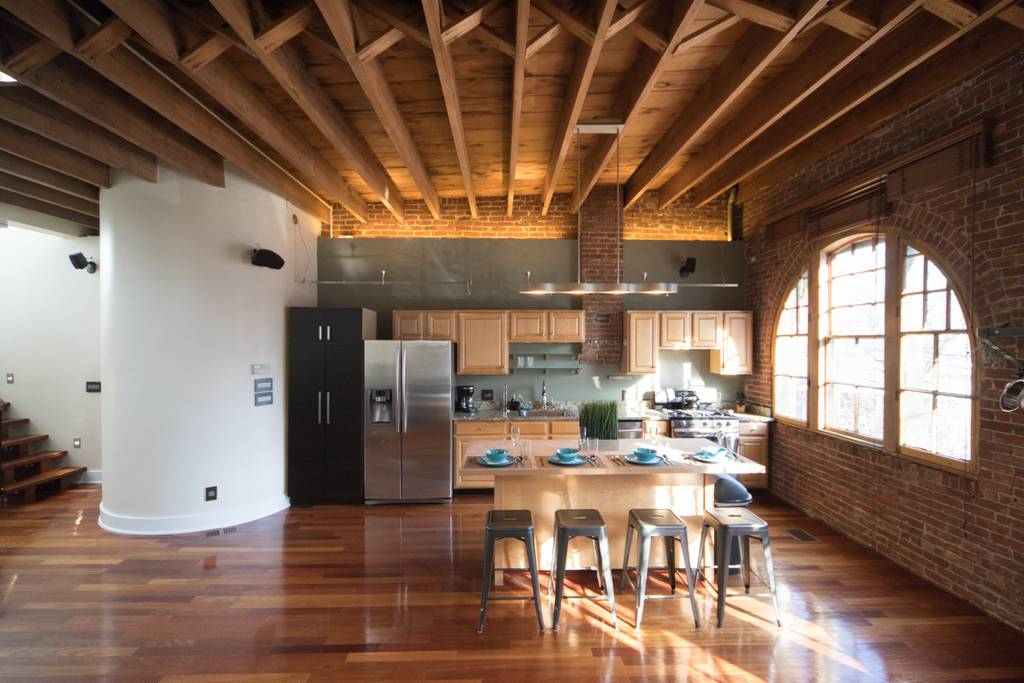 This home is just as luxurious as it is interesting. It has exposed brick walls, skylights, and vaulted wood beamed ceilings, so this is an architecture-lover's dream. There's even a rooftop deck, so after sightseeing the Fenway neighborhood you can escape for some needed TLC. The entire townhouse is yours starting at $325 per night.
Be in Tune with Nature at this Ashpine House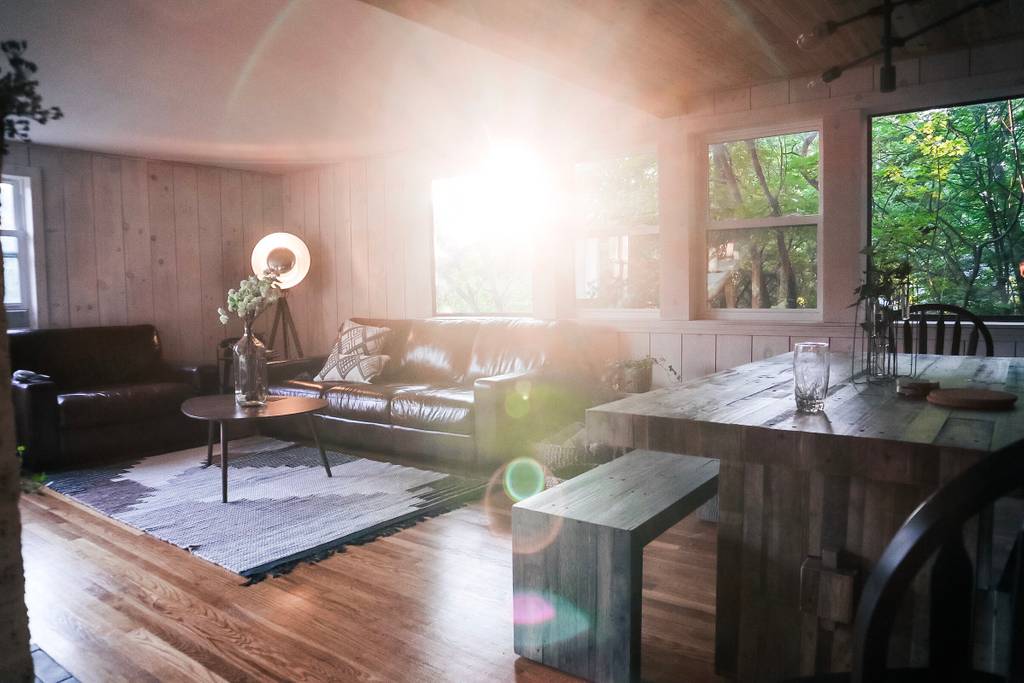 It is located just 20 minutes from Downtown Boston, but this five bedroom house will keep you in touch with Mother Nature. This retreat-style home is on a suburban hillside. It will help you rejuvenate and create everlasting memories. The top floors look out into treetop canopy landscape. So this place feels like a real getaway from the business of everyday life. Starting at $389 per night.