If you're looking for the very best Airbnbs near beaches in Charleston, you've made the right call visiting us! The Southern charm of Charleston doesn't stop at the city limits, it extends all the way to the shorelines. And you'll find plenty of it at all the Charleston area Airbnbs near beaches (from Mount Pleasant to Kiawah Island to Isle of Palms!) that we've listed below:

Take a look at these 7 beach homes all over the beautiful South Carolina coast.
Also worth a look:

8 Gorgeous Santa Barbara Beachfront Airbnbs

8 Of The Best Folly Beach Airbnb Vacation Rentals
Folly Beach Hotels All Booked Up? Try These Airbnb Alternatives!
8 Great Luxury Charleston Airbnb Properties
7. A Waterfront Home in Mount Pleasant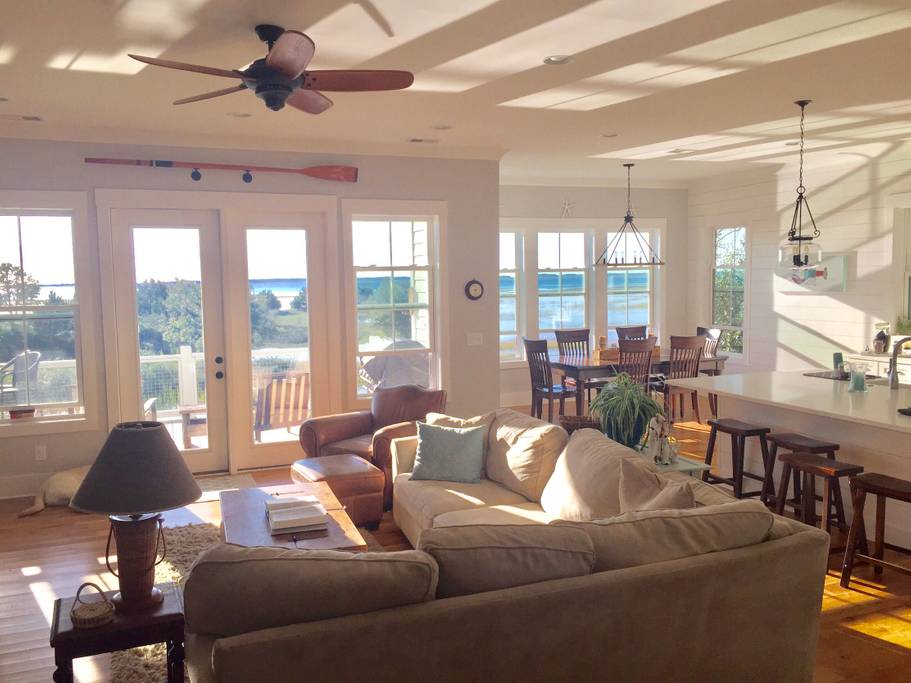 Hidden by grand oak trees sits a quiet home on a peaceful sound. For $500/night, you can spend your days kayaking, evenings by the outdoor bar, and nights by the creekside fire pit. And because you're in Mount Pleasant, you'll be right by Charleston and many South Carolina beaches, giving you plenty of activity options.
6. Dolphin Watch from the Dock of this Charleston Home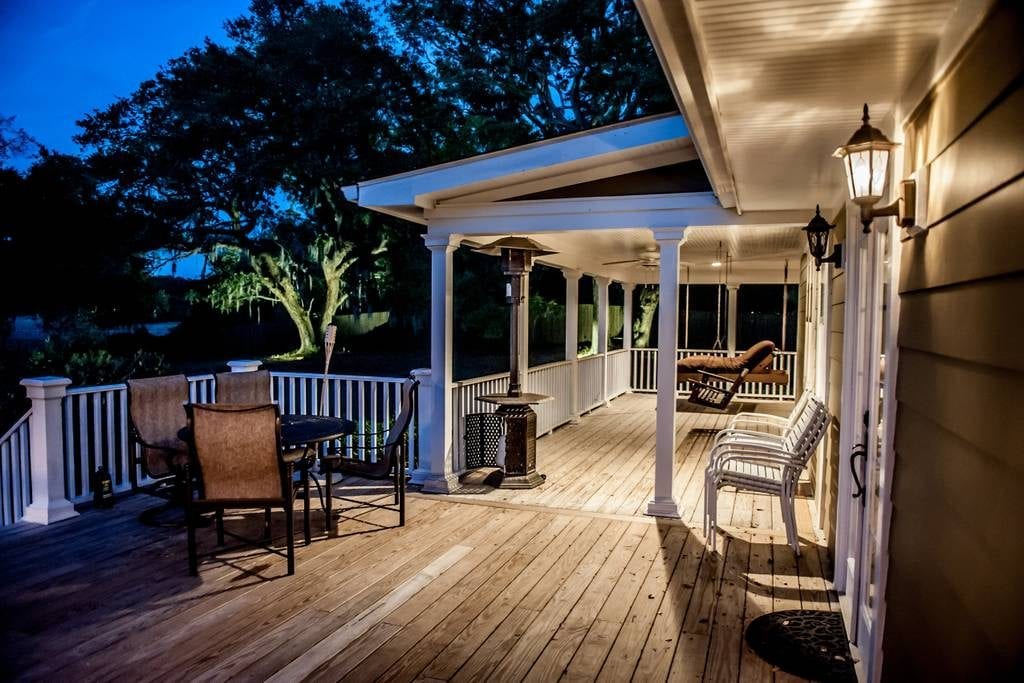 Who's the best kind of neighbor? One with fins, of course! On top of everything this charming Mount Pleasant home has to offer, the most important is the deep water dock on Molasses Creek. For $600/night, spend your days kayaking and crabbing, then come back home and lounge on the porch's bed swing.
5. Marsh, Ocean, and Lighthouse Views in Folly Beach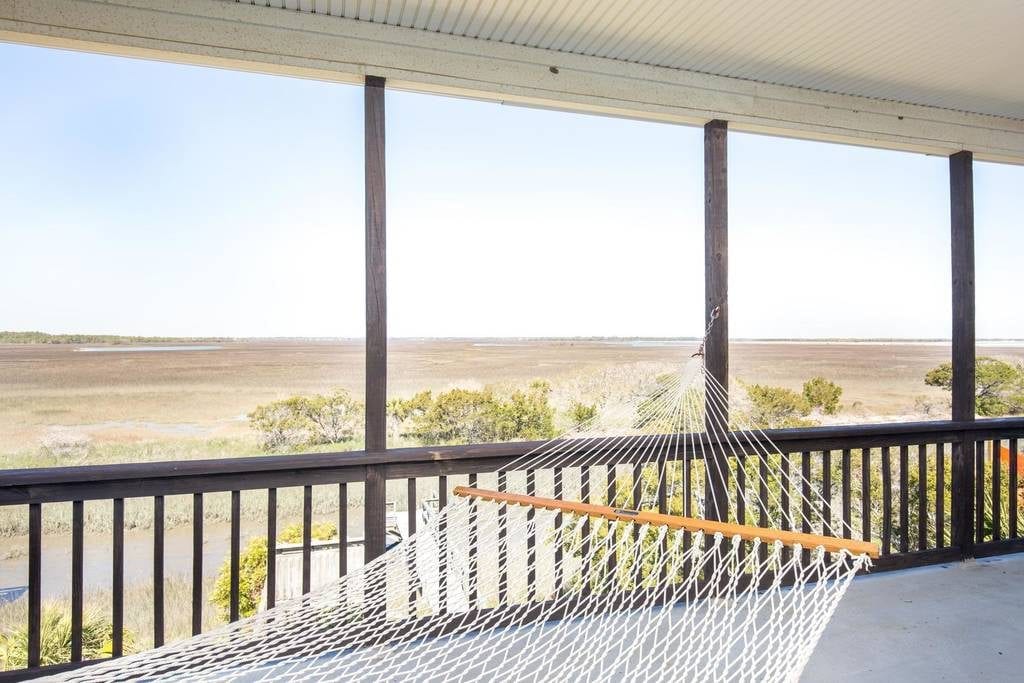 Everywhere you turn in this tidal creek home is a breathtaking view! And because you're literally right on the creek, you're mere steps away from Folly Beach's best surfing spot. You'll even have your own private dock leading right to the marsh for fishing, kayaking, and crabbing. Get the full Charleston beach experience for $ $410/night!
7 Immaculate Airbnb Rentals Near Charleston, South Carolina
4. A Marshfront Sanctuary on Daniel Island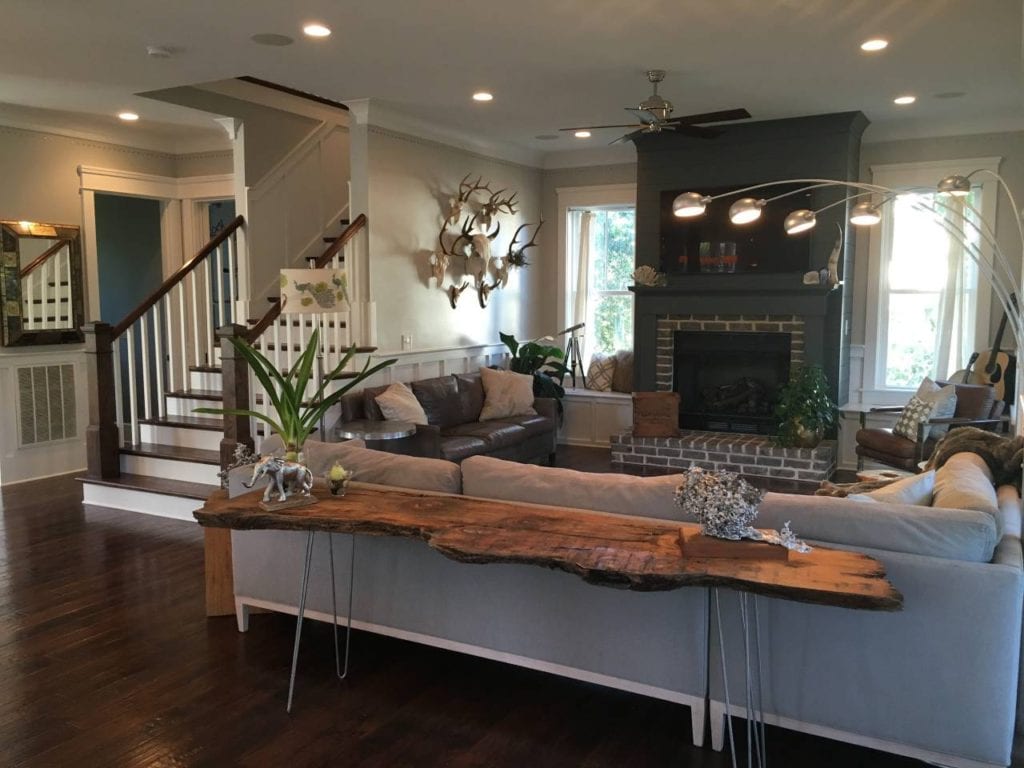 Who says Charleston Airbnbs can't be stylish? No one's really ever said that, but this one is definitely stylish. Spacious and dapper, this marshfront home features a large open floor plan and some of the most interestingly designed bedrooms in the state! On top of that, you'll have complete access to everything both Daniel Island and Charleston have to offer for $700/night.
3. Ocean Views right from the Bedrooms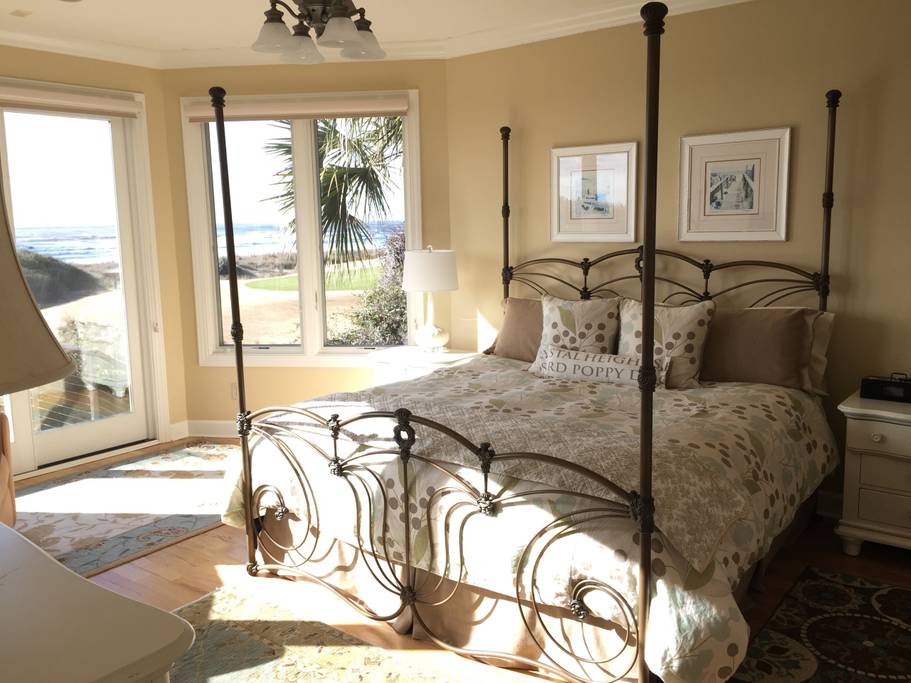 Right off the 16th hole on Kiawah Island's Turtle Point Golf Course is a gorgeous, beachfront home. For $800/night, you'll have ocean views from every bedroom and the third floor widow's walk! Because of the nature walks, beach days, golfing, and hundreds of other activities, Kiawah Island is sure you be the best island vacation you've had in a long time.
2. Geometric Aesthetics in this Isle of Palms Home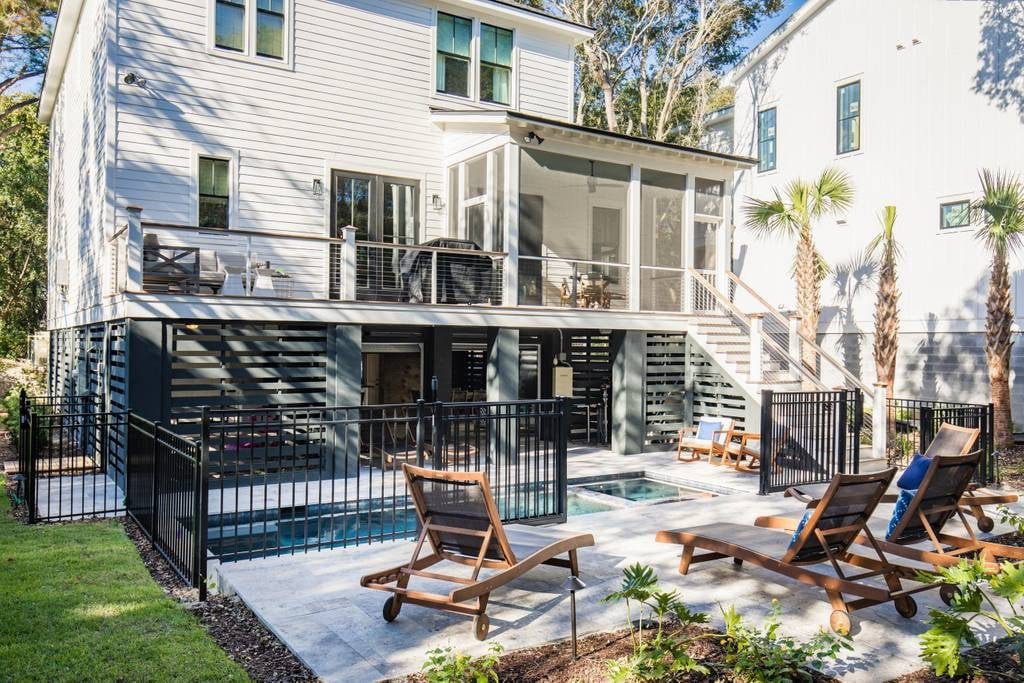 Newly built, this Isle of Palms home is ready to welcome you! This beautiful vacation rental is designed in a class low country style and features a custom private pool. For $600/night, open the wide French doors out to the screened-in porch. Or hang out in the patio lounge with ping pong, comfy couches, and its own bar.
1. Home with Infinity Pool on Kiawah Island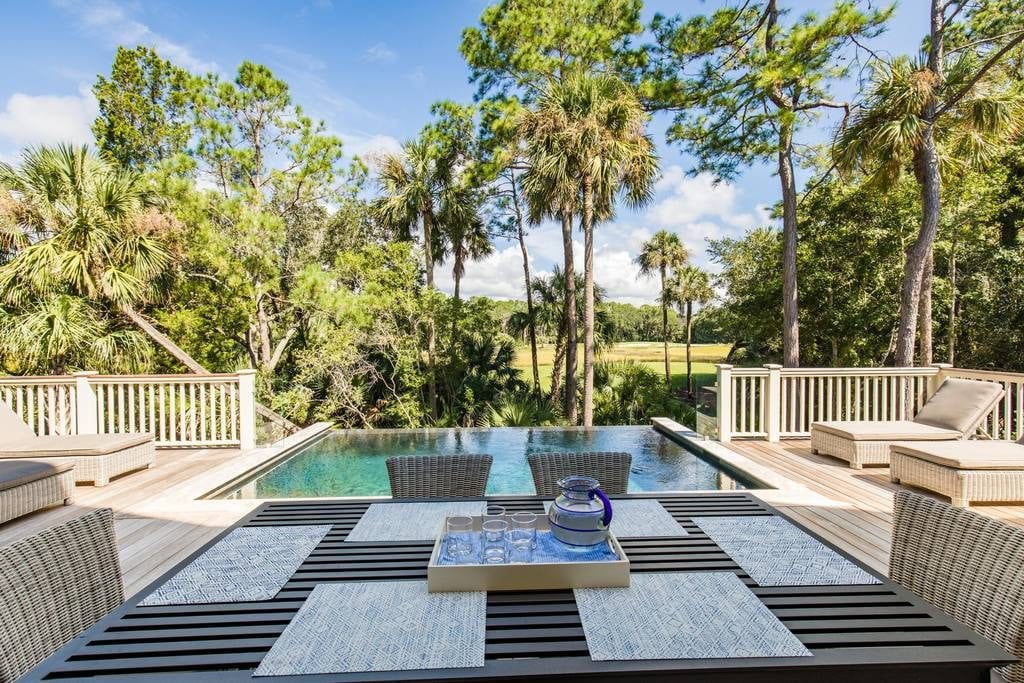 If you're looking for an island escape, you've come to the right place! Because this newly constructed home is located right off of the Osprey Point Golf Course, you'll have the peace and quiet you need for some radical relaxation. Take a quick trip to the beach in the morning, float in the infinity pool in the afternoon, then enjoy your dinner on the gorgeous patio for $650/night.