Ready to enjoy all that Costa Rica has to offer? Head to the capital of the country and enjoy everything from the best Airbnb's in the centrally located San Jose.
San Jose is in the middle of the country, but there's so much you can trek to if you want to be ambitious. There are rainforests, beaches, volcanoes, waterfalls, and national parks that will keep you busy during your time. You can also stay in the city and see the different nightlife options and historical elements there. There are endless possibilities when a country as diverse as Costa Rica is at your fingertips.
9 Magnificent Airbnb Rentals in Costa Rica
Villa Amon – approx. $800/night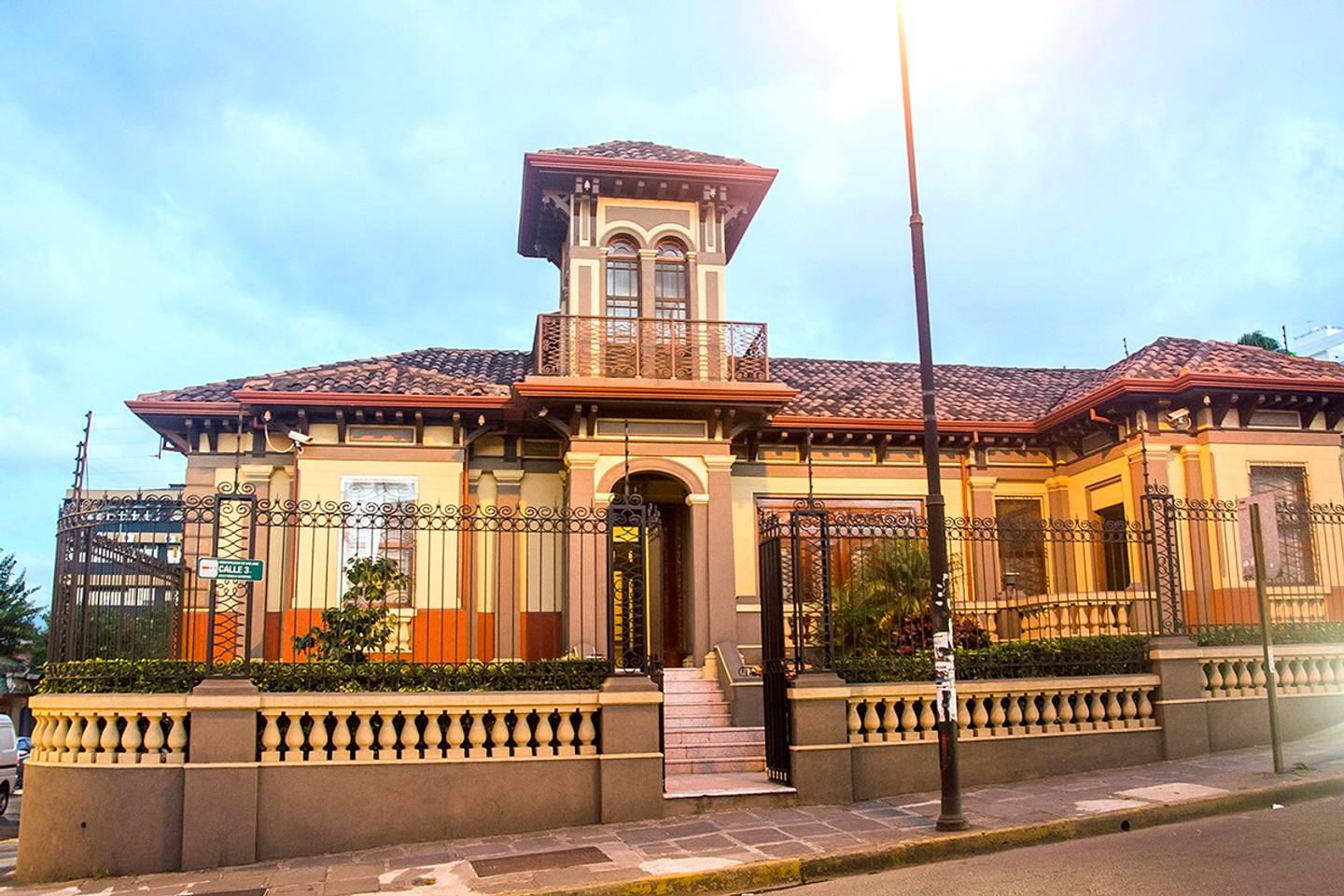 This property is the former Costa Rican President Mansion, which tells you the level of luxury you'll experience if you book it. You'll have access to 6 bedrooms and 8 bathrooms when you book this villa.
Bring 12 of your closest friends or family members with you to have the time of your life in Costa Rica.
It's the perfect location for big parties, getaways, family vacations, reunions, or more!
You'll be close to the downtown area and accessible to everything you could possibly need from museums to bars to restaurants.
Additionally, the villa comes with 24/7 security and a concierge. The host can also arrange pick up and drop off at the airport for you.
Amenities that you'll love from this home are air conditioning (very necessary in the Costa Rican climate), a hot tub, a full kitchen, free parking, WiFi, bed and bath essentials, and building staff.
If you're hoping to stay for more than 28 days, that can also be arranged. Months in Costa Rica (a beautiful climate that's calling your name!) just a click away.
Walk Score 77 with a Waterfall – approx. $600/night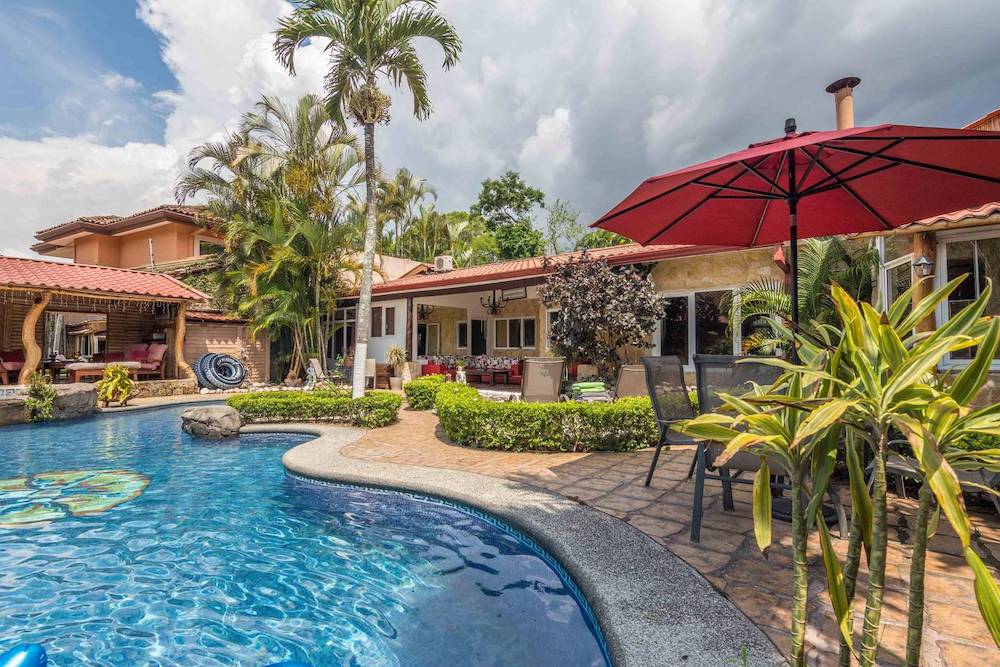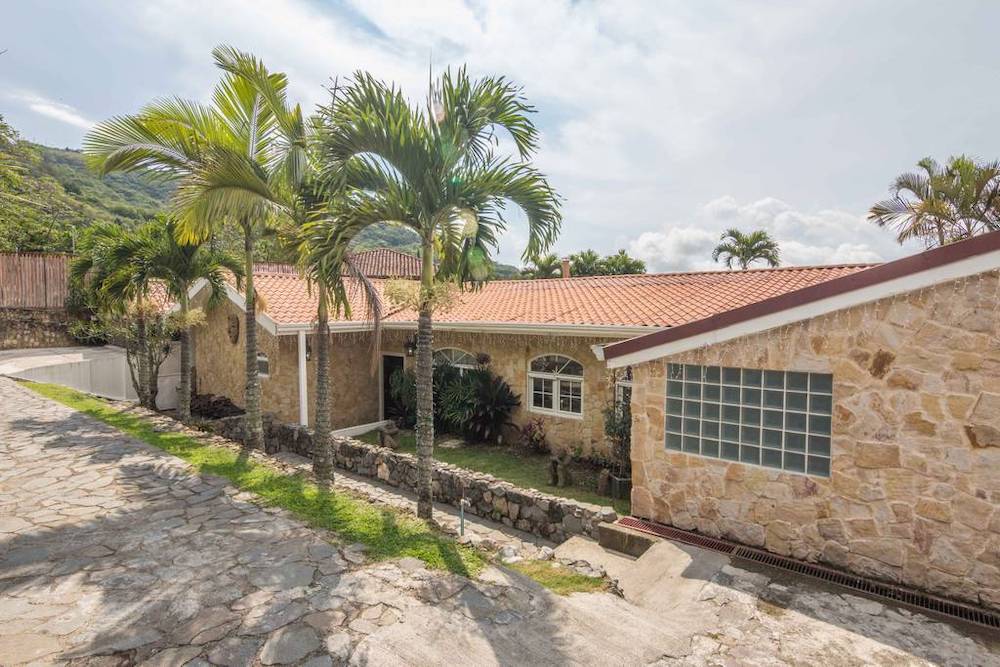 Want to have a pool and bar in your own back yard? Walk Score 77 is the place to go! This sparkling clean Airbnb is located in an exclusive community in a safe neighborhood with a pool (with waterfall!), pool bar, BBQ, and pool table.
Costa Rica has so much to offer, but you'll have a hard time leaving the pool to do anything else.
The home offers all king beds in its 3 bedrooms, so it's ideal for 3 couples who love to travel internationally. You'll get the benefit of a daily maid service if you'd like it and a fully equipped and stocked kitchen.
Otherwise, you can also look forward to free parking, WIFi, air conditioning, cable TV, beach essentials, and all bed and bath essentials.
The maid who accompanies this amazing home will cook and clean for you, so you don't have anything to worry about while on vacation. Now that's luxury!
Former 5 Star Hotel in Escazu – approx. $1,063/night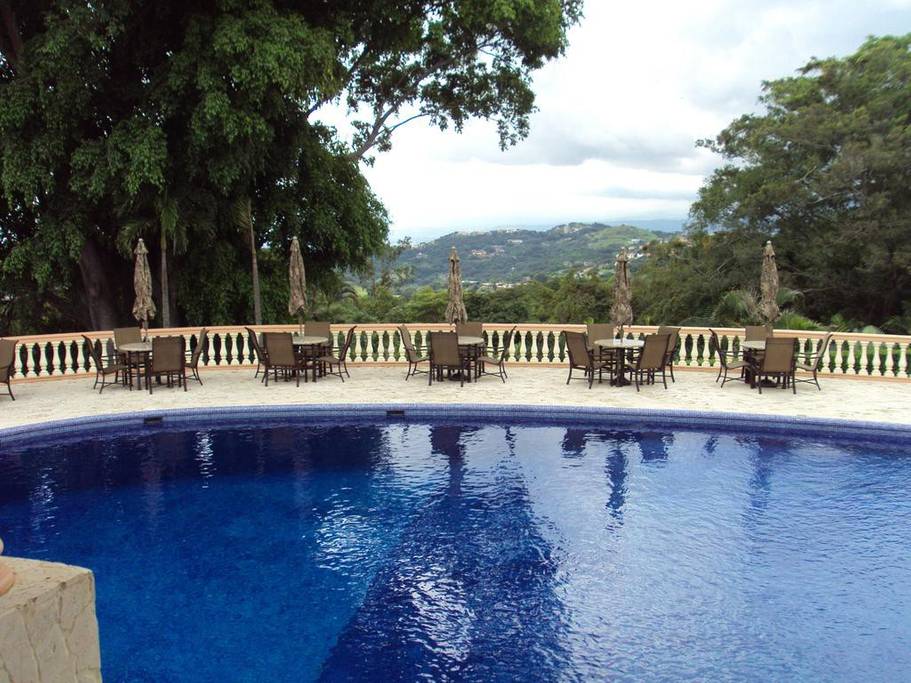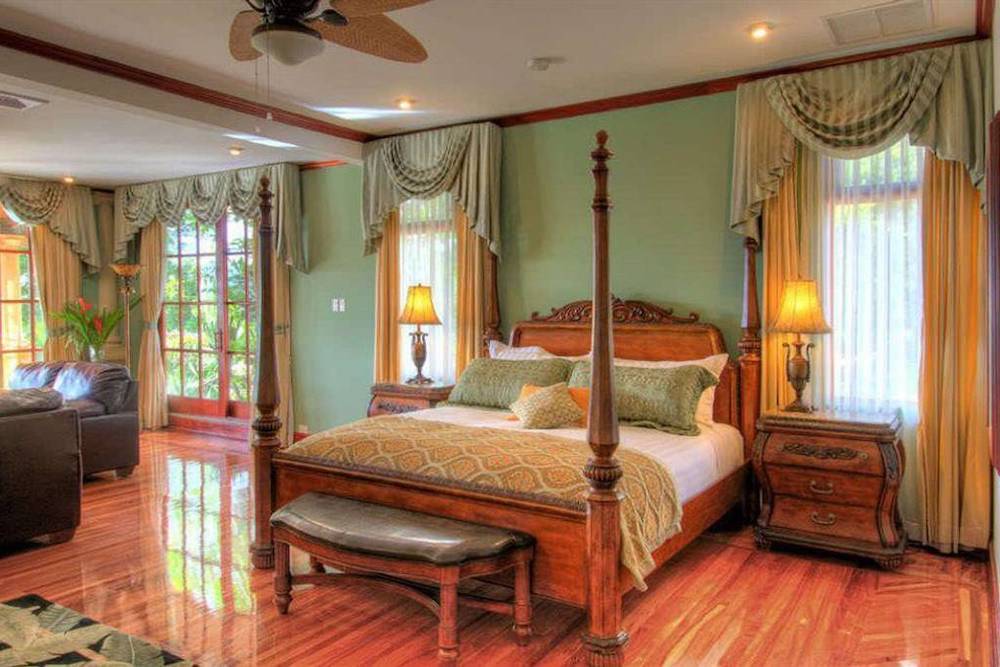 Looking to have your wedding in Costa Rica? This is your spot.
This Airbnb used to be a five-star hotel up until a few years ago. Better yet, you're only minutes from bars, restaurants, shops, and the SJO airport.
You won't be bothered during your stay though. The hotel is private enough that you'd never have to leave if you didn't want to!
This experience will be like staying at a hotel without having share it with anyone else! Isn't that everyone's dream?
The villa itself sleeps 26 people, which means you can easily have your wedding party stay. You can then invite up to a hundred guests to come to enjoy the outside areas.
For a small wedding, we can't think of a better way to do it. You could also utilize this home for a family reunion.
For amenities, you're looking at all the basics that are available at a five-star hotel.
You'll get air conditioning and heating, an indoor fireplace, WiFi, cable TV, washer/dryer, hot tub, pool, free parking, full kitchen, and more. Don't miss the opportunity to live in a hotel like you always wanted to when you were a kid.
Fabulous and Private 4 story home – approx. $1,500/night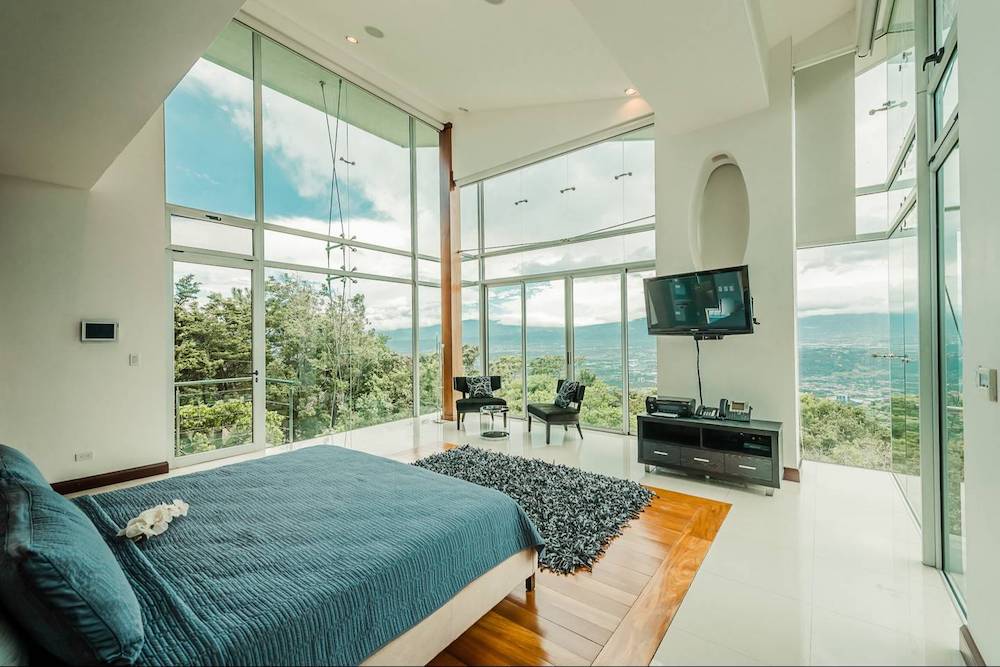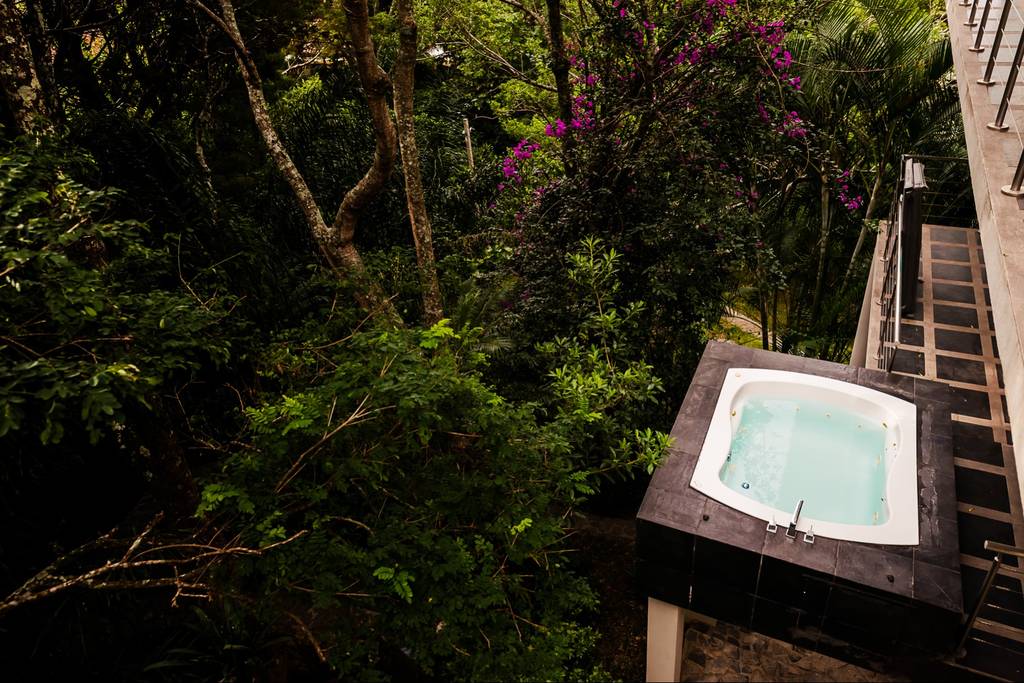 The two best words to describe this villa are indeed "fabulous and private."
The four-story home is tucked away so that you can enjoy all the views of Costa Rica that you need to from the windows of your "palace" without having to worry about anyone seeing in.
You'll be within a private, gated luxury community and surrounded by a 20,000-acre nature preserve.
The casa is home to 5 bedrooms and 7.5 baths, which means it's the perfect getaway for a couple's retreat.
The spacious grounds with generous amenities will keep you nothing but happy while in San Jose.
WiFi, air conditioning and heating, an indoor fireplace, a washer/dryer, cable TV, hot water, pool, hot tub, parking, full kitchen, and all bed and bath essentials are available for you during your stay.
You'll need a car to get to the house, so rent one or utilize Uber and don't miss out on your opportunity to stay here!
Casa Britto – Elegant residence with heated pool – $900/night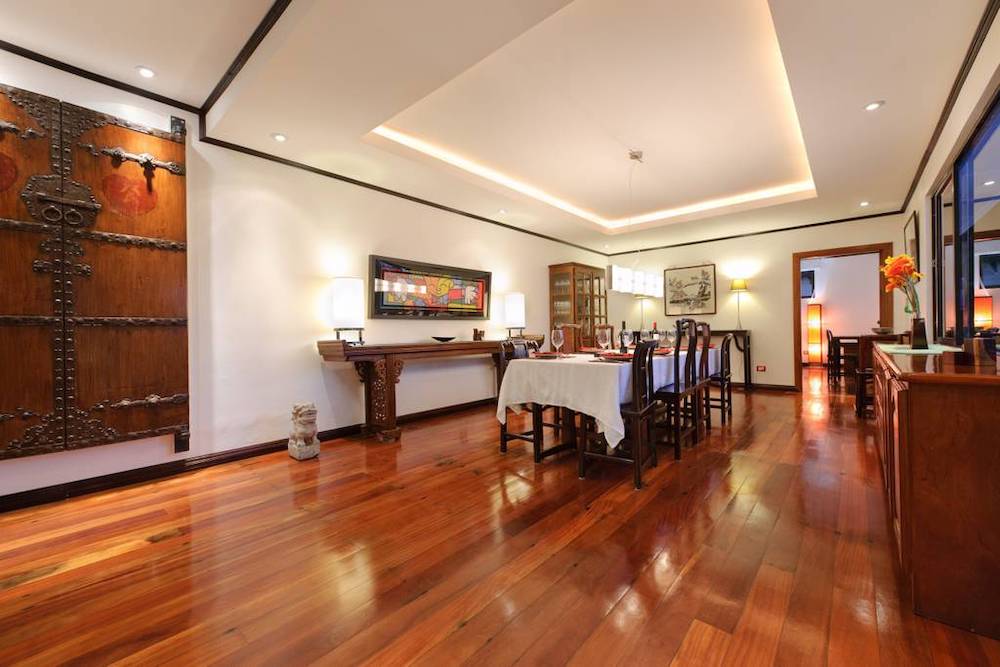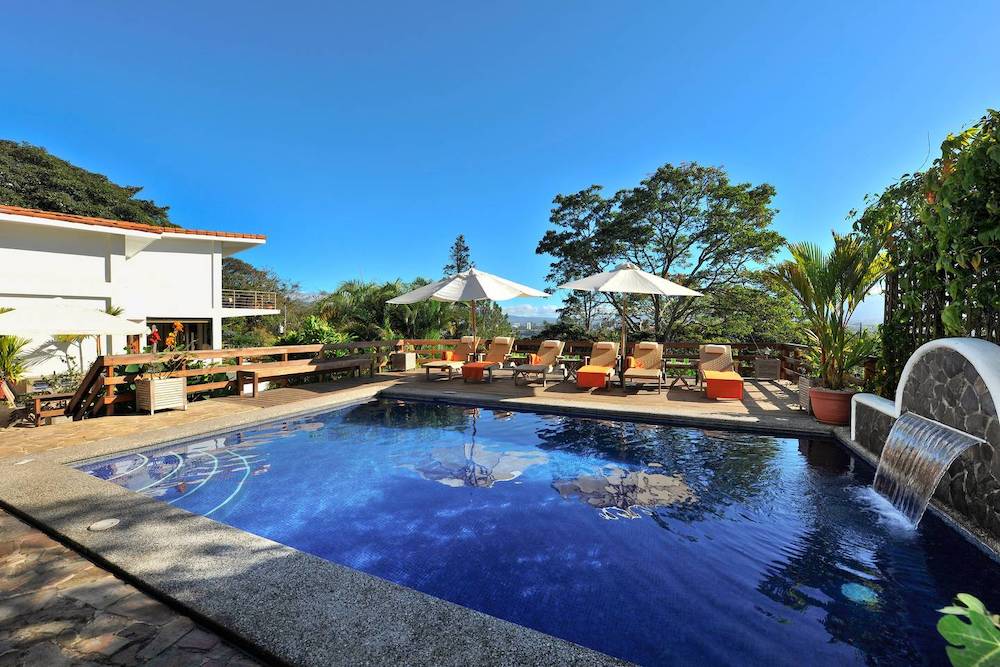 Overlooking some of Costa Rica's best landscape, Casa Britto is a gorgeous sight to see in San Jose.
You'll be doubly impressed with the home and the ground, and the only word to describe it is "tropical elegance." Everything in this home is spacious and elegant.
The hosts are open to a wide variety of visitors and recommend their location for families, friends, corporate groups, athletic groups (cyclists, yoga retreats, and medical tourism groups).
You can also utilize them as little or as much as you like as a concierge service to help plan your trip.
You'll be about 20 minutes by car away from San Jose, which means you're out of the hustle and bustle of the city but definitely have access to it.
You'll have a colonial town nearby to pick up any essentials that you forgot or may need. Additionally, there are plenty of amenities that may help you squeak by without needing to purchase anything.
You'll the WiFi you need, a washer/dryer, bed and bath essentials, cable TV< family features, and a full kitchen. This residence will get your ready to stay home in no time (you'll never want to leave!).
Heated pool mansion: Bachelor Parties OK! – approx. $875/night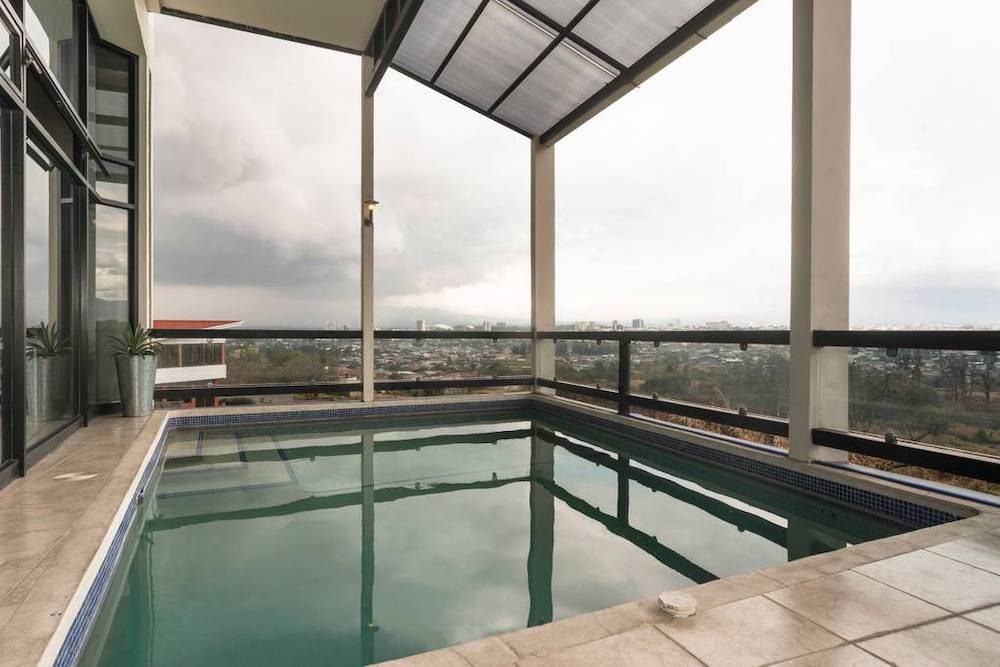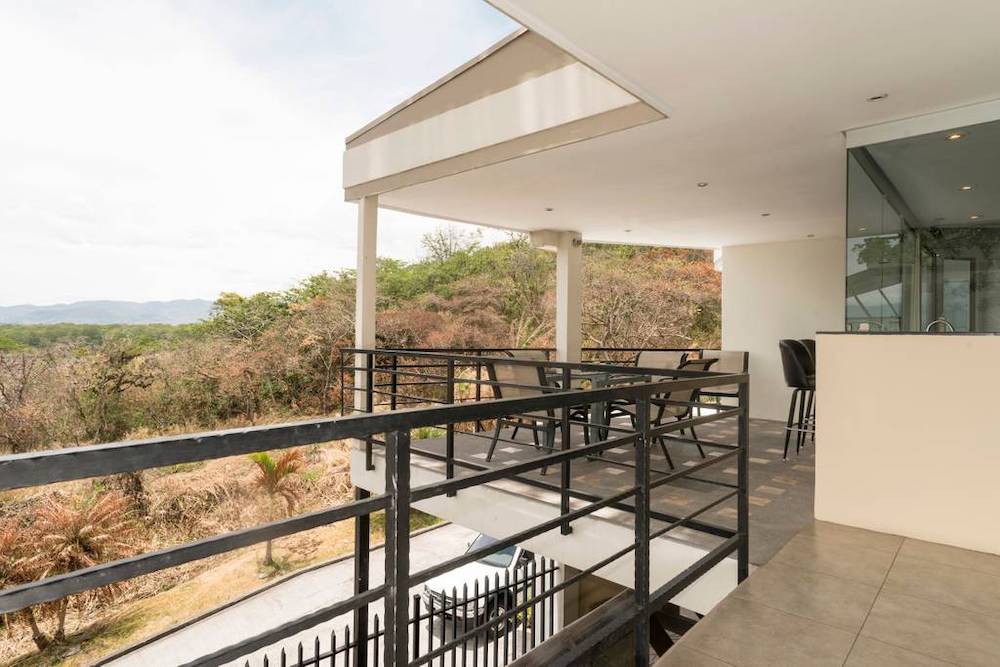 You're read it in the title. This Airbnb okay's any bachelor parties that you might want to throw, which means if you want to celebrate a friend this is the place to do it.
This spot is a minimalistic, yet luxurious, mansion that sleeps more than 16 guests.
Some of the best features of this place? The unobstructed mountain and city view for one. The windows are a must if you love natural light.
You'll also get daily maid service, which is a must if you're engaging in any kind of bachelor party activities.
You can also look forward to air condition, washer and dryer, WiFi, cable TV, pool, hot tub, full kitchen, and all bed and bath essentials. It's an ideal getaway for a big group (you don't want to miss out!).