These are the best luxury mansion homes in Dallas on Airbnb. It's said that everything's bigger in Texas and that's certainly true for these Airbnb Dallas mansion homes. No matter how big your party is, you can probably find something that'll fit everyone among these eight amazing Dallas Airbnb mansion homes.
These are the 8 best Airbnb homes in Dallas, Texas
From designer mansions to suburban castles, these are some of the best of the best: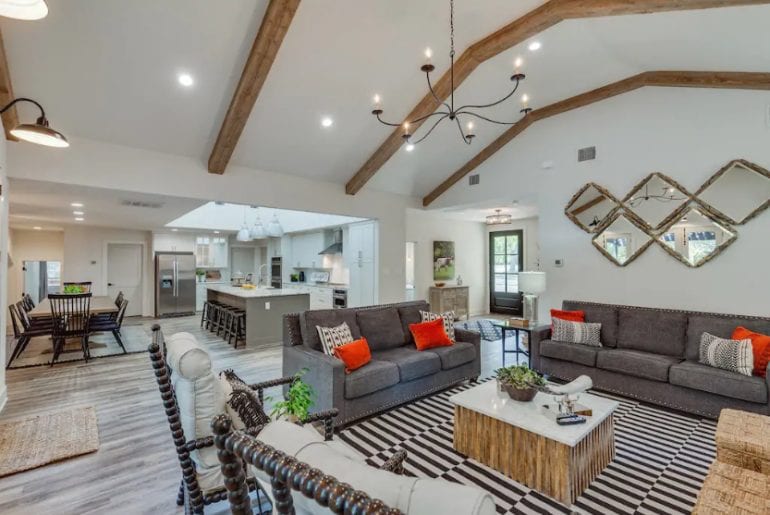 This luxury house, with its 16 beds and $625 per night price tag, is doing something right. You know how? It's near the Gaylord Texan luxury resort, but it somehow manages to hold its own and attract demanding travelers who can afford the best of the best. In addition to all that sleeping room, you've also got a pool, outside living area, game room with foosball and air hockey, horseshoe pits, a fire pit, corn hole area, video gaming stations and more.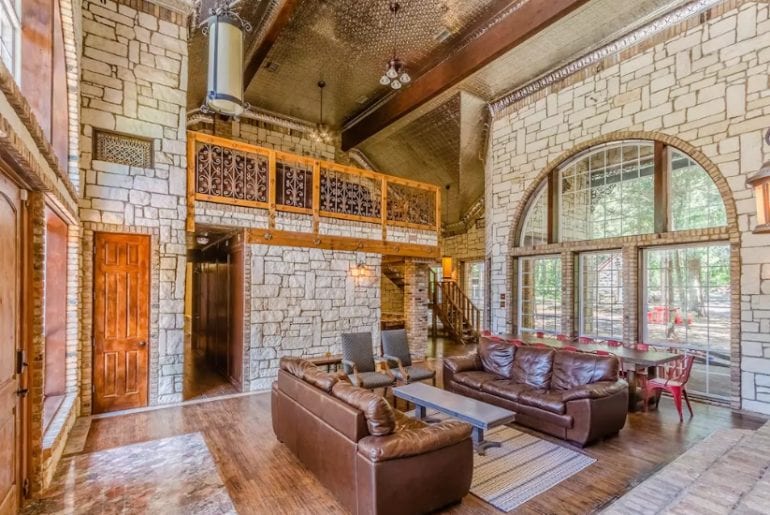 Do you want wide open spaces or do you want wide open spaces? This mansion — which is more like a castle with all its exquisite stonework — goes for $1,074 per night, but it sits on a secluded 22 acres. What can you expect? Well, how about a 15-foot outdoor movie screen, giant slip n' slide, sleeping room for more than 25 people, a game room, an on-site spa, heated pool, sports court, hiking trails and more?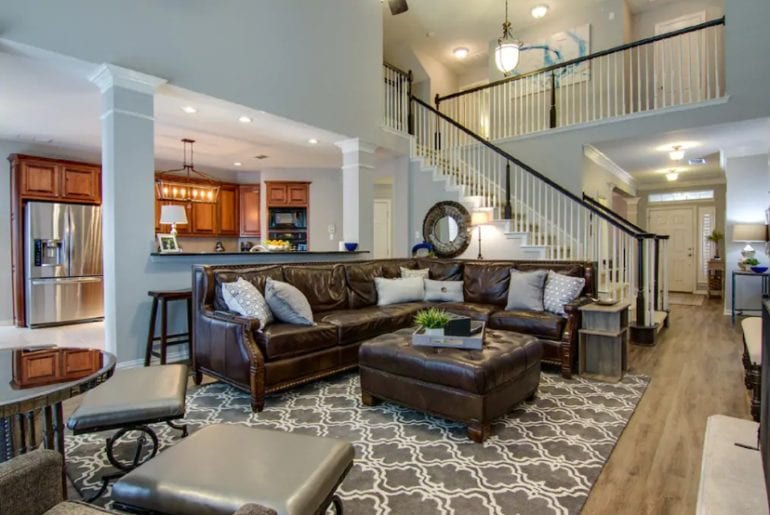 This suburban mansion can sleep more than 16 guests. It has all the perks of big money, but is close enough to all the top Dallas, Texas, sites that it's also very convenient. This includes not only the airport, but also Cowboys Stadium, Six Flags, the ballpark in Arlington and Texas Motor Speedway. And, it's just $490 per night.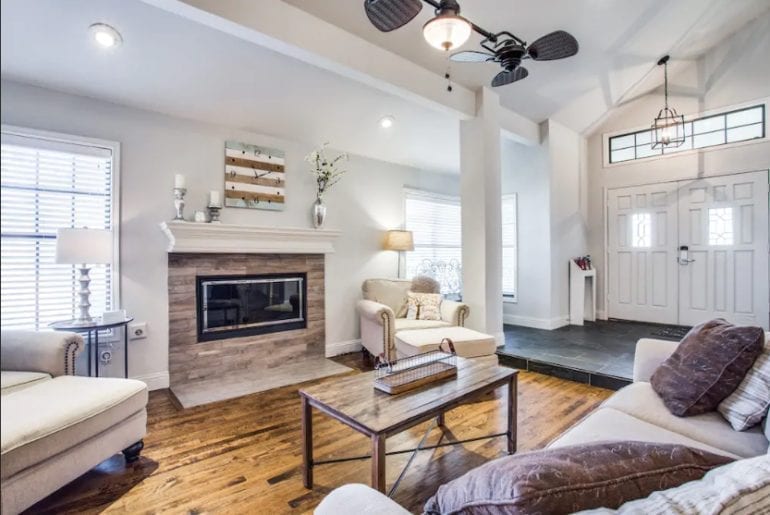 Arlington is home to the Dallas Cowboys, so why not live like one when you stay in the area? This $437-per-night luxury Dallas mansion can fit more than 18 guests. It includes two sets of triple bunk beds for the kids, a hot tub, fire pit, all the grilling equipment you need, a three-car garage, bar, separate coffee space, game room, hot tub room, outdoor fire pit and outside living space.
If you want a Airbnb Dallas mansion that can fit the whole family as well as give the entire family a fun time, then you've found it, because this Dallas luxury property offers something for every single traveler in your party. There are 10 televisions, a 200-acre park next door, a hot tub, shuffleboard, the latest gaming consoles, foosball, a pool table, ping pong table, poker table, horse shoes pits and putting green. Better yet…it's just $199 per night!
If you don't think a Dallas mansion can be cozy, think again, because this Dallas Airbnb has cozy down pat. Even though the home has 16 beds, each room is decorated in such a way that you always feel right at home, and only for $157 each night. Amenities include free WiFi, a coffee and breakfast bar, all the items you need to cook and grill, laundry, a sound system and more.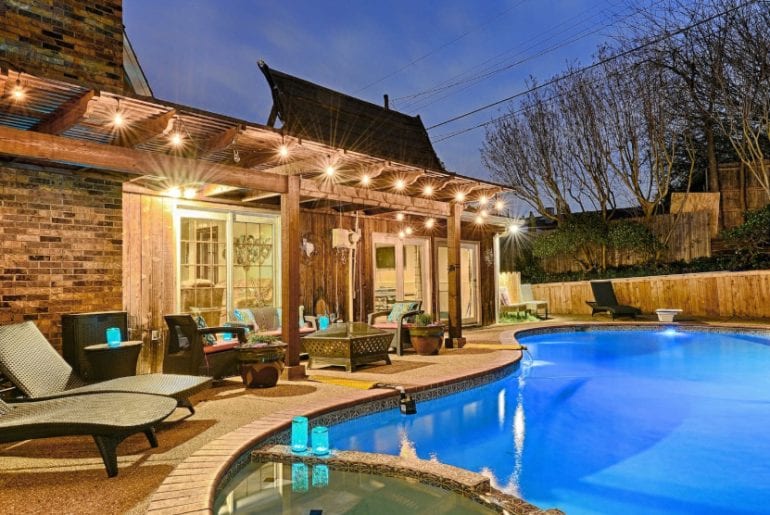 For fun at home and when you leave your Airbnb property in Dallas, this mansion has you covered. Plus, it's affordable at just $198 per night. In addition to sleeping 15, there are loads of amenities like at least six different gaming stations, a hot tub, three different grills, a putting green, televisions nearly everywhere you look, a heated saltwater pool and multiple outdoor fire pits. Then, when you leave, you're under 15 minutes to Toyota Music Factory, Six Flags, the Cowboys Stadium, Rangers Stadium and more.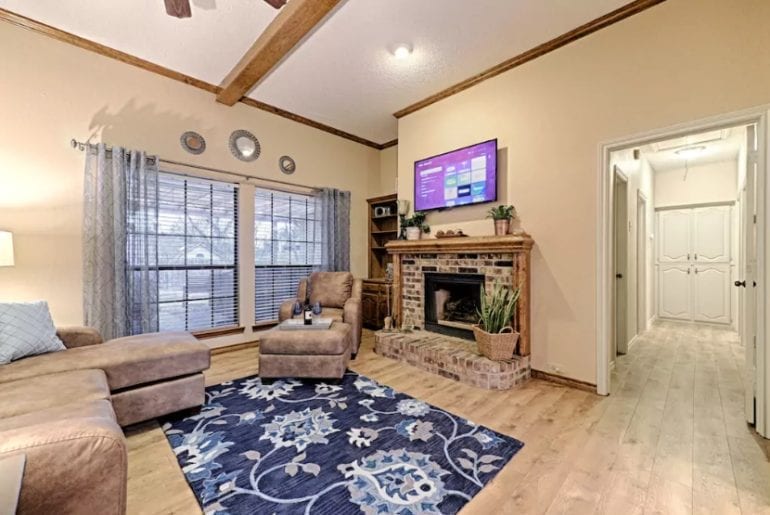 Do you think your family is big? Like really big? As in, 30 people big? This super-spacious luxury house has 30 beds and still enough space for everyone to enjoy themselves, even if you're all cooped up on a rare rainy Texas day. The kids can enjoy the game room. The men can hide away in the man cave. The moms can try out the dream kitchen (with drinks from the bar, of course). Don't forget Fido — he'll love the big fenced-in backyard.