Known as the "Mile High City," Denver, Colorado is a former Gold Rush boomtown turned vibrant U.S. metropolis, shielded to the west by the scenic Rocky Mountain range. Denver is easy to reach from just about anywhere, thanks to its major international airport and position just 340 miles from the geographic center of the United States.

It's also a surprisingly affordable city for a metropolitan area of its size, with numerous affordable Airbnbs in Denver under $110 a night to choose from.

With a vibrant food and craft beer scene, seven professional sports teams, and countless historic districts to wander by foot, Denver is a perfect location for a fun and affordable weekend getaway with friends or family.
Feel like something a bit fancier? Check out our luxury Denver Airbnb picks here!
We've also taken a look at some mid-priced Denver Airbnb properties so you don't have to, right here.
Not sure where to stay in Denver? Check out our neighborhood guide right here.
10. 1900s Carriage House in Historic Highlands Square
This lovingly remodeled carriage house is tucked away on a quiet, residential lane in historic Highlands Square. For just $85 a night, enjoy a fully renovated interior with high-end furnishings and modern amenities like a full-sized washer/dryer and smart TV. Located just west of Lower Downtown, this carriage house charmer is within walking distance to some of Denver's best restaurants and bars, as well as Coors Field and the hip River North Arts District.

9. A Taste Of The Tropics In The Heart Of Denver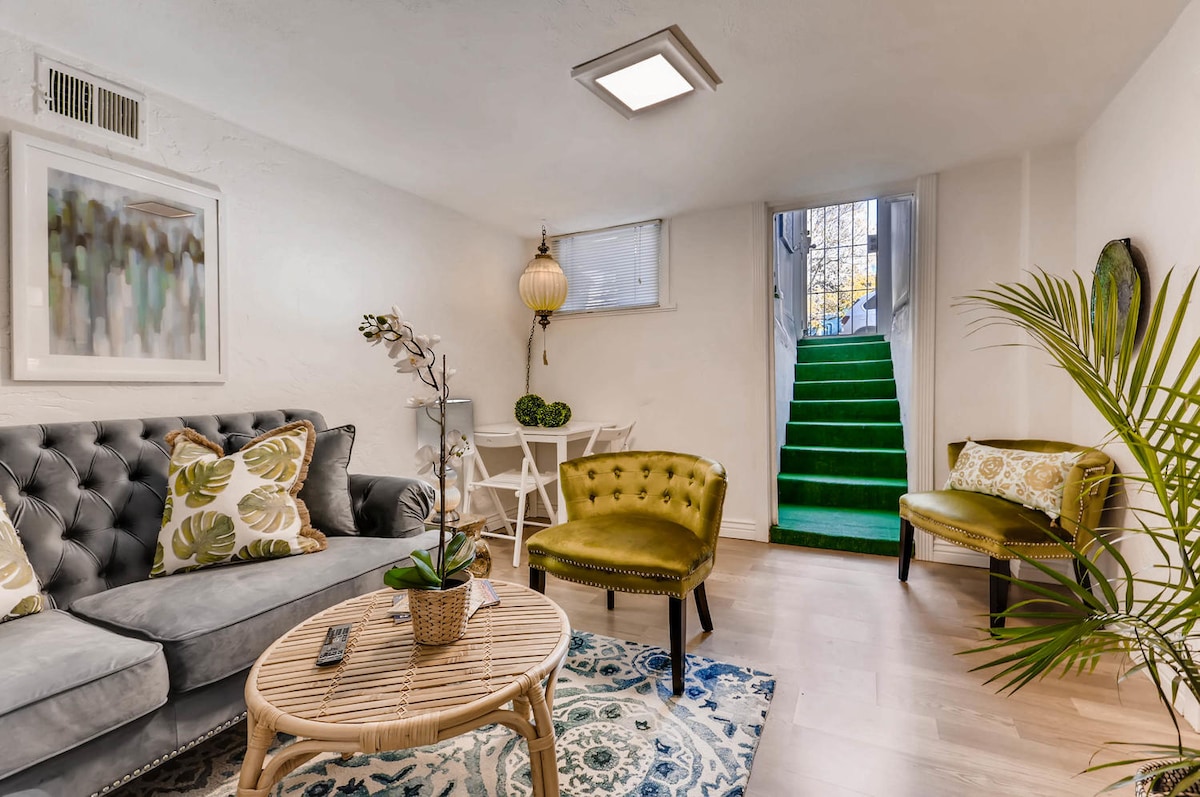 Step inside this 1-bedroom garden apartment and feel yourself be whisked away to a tropical paradise. Lush plants, splashes of bright green, and beachy decor will have you feeling like sipping coconuts in no time! This colorful accommodation is fully renovated within a gorgeous Victorian building in a desirable part of Capitol Hill, and will set you back just $85 a night.

8. Trendy Tiny House Loft Studio In Cap Hill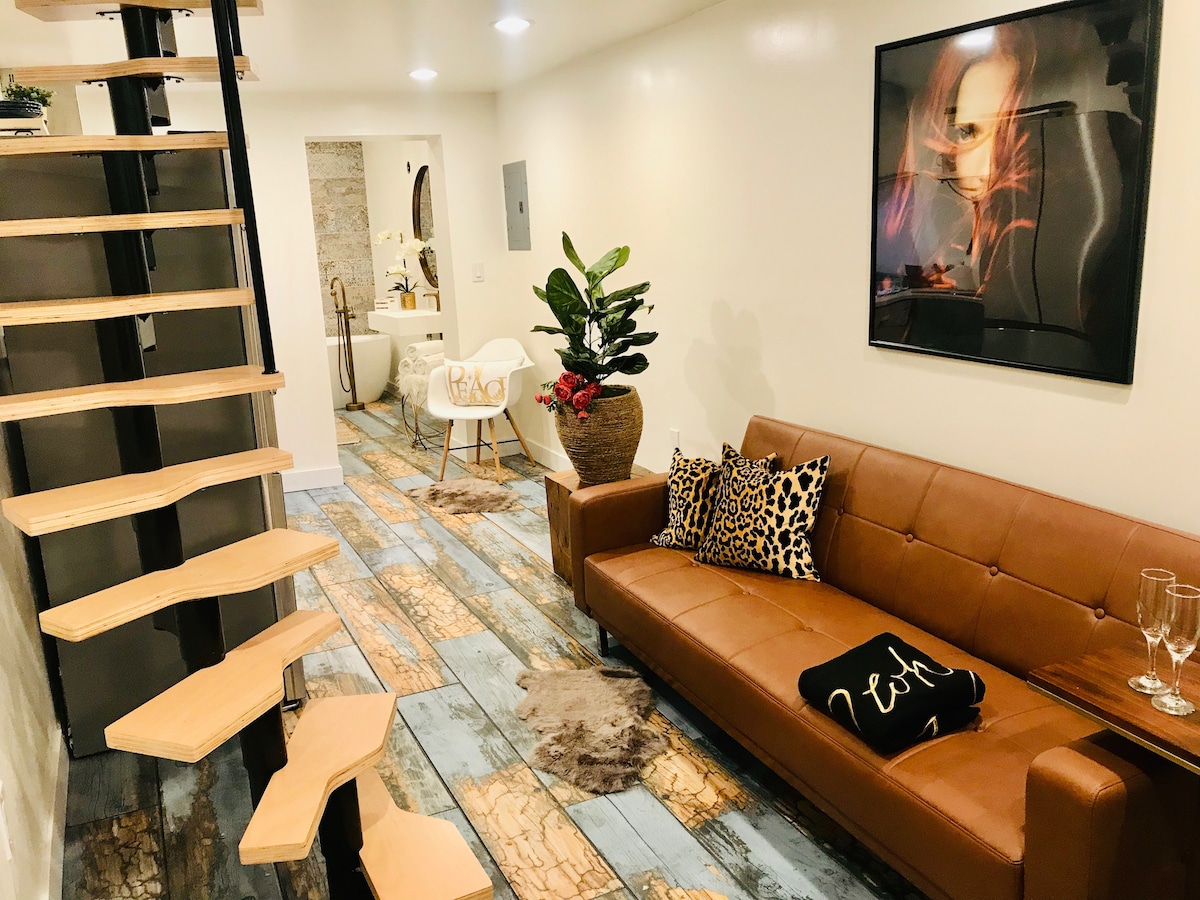 The ultimate crash pad or short stay retreat, this quirky tiny house-style loft in Capitol Hill is only $75 a night. Every inch of this luxe little space has been custom-built to optimize storage and liveability, from the sleek kitchen area to the lofted bedroom. Stay right in the heart of Cap Hill and live like a local, with the neighborhood's coolest bars just moments away.

7. Original Miner's Home Turned Spacious Abode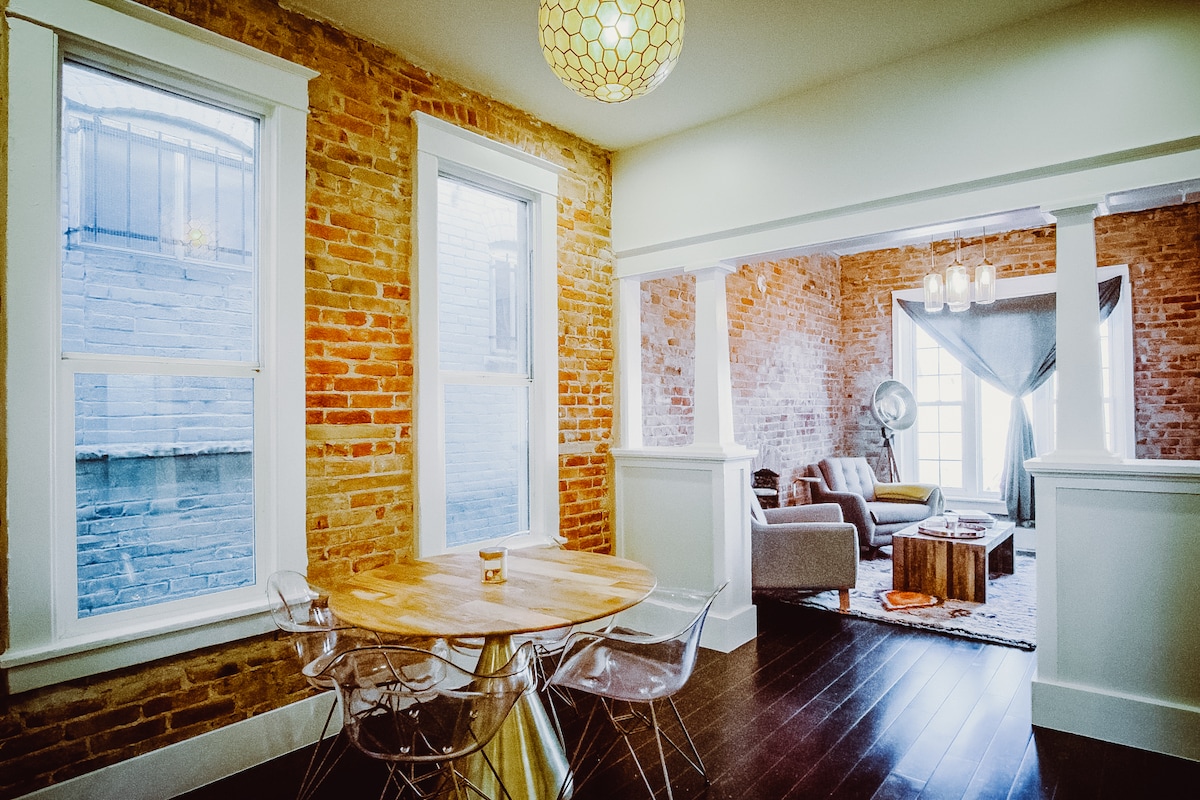 This surprisingly spacious home was originally built in the 1880s for miners during the Gold Rush. Original features like exposed brick and beautiful vaulted ceilings were preserved in the renovation, creating a modern, 3-bedroom home with loads of historic charm. From just $65 a night, stay in the up-and-coming Lincoln Park neighborhood, walking distance from multiple breweries, art galleries, and restaurants.
6. Rustic, Urban Loft In Lower Highlands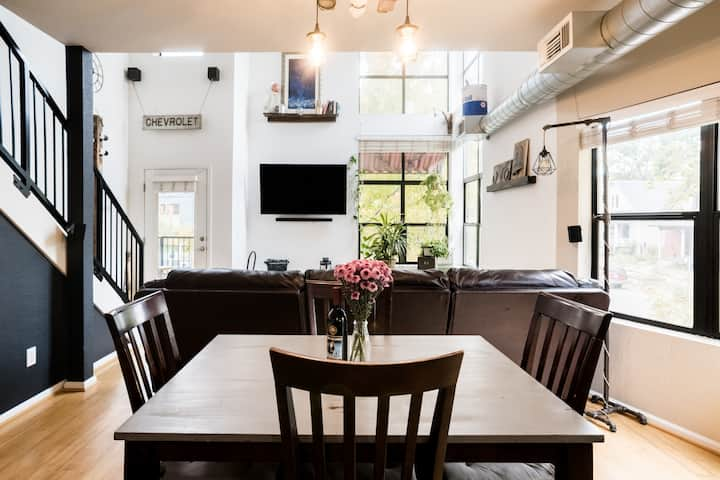 Reclaimed wood, steel, and glass can be found throughout this rustic, urban loft in Lower Highlands. For $89 a night, enjoy a light-filled, open plan loft space just minutes away from popular nightlife and restaurants in nearby LoDo. As if you weren't already sold, your host will even welcome you with a complimentary bottle of wine on arrival.

5. Entire Floor Of 1885 Victorian Mansion, Featured On HGTV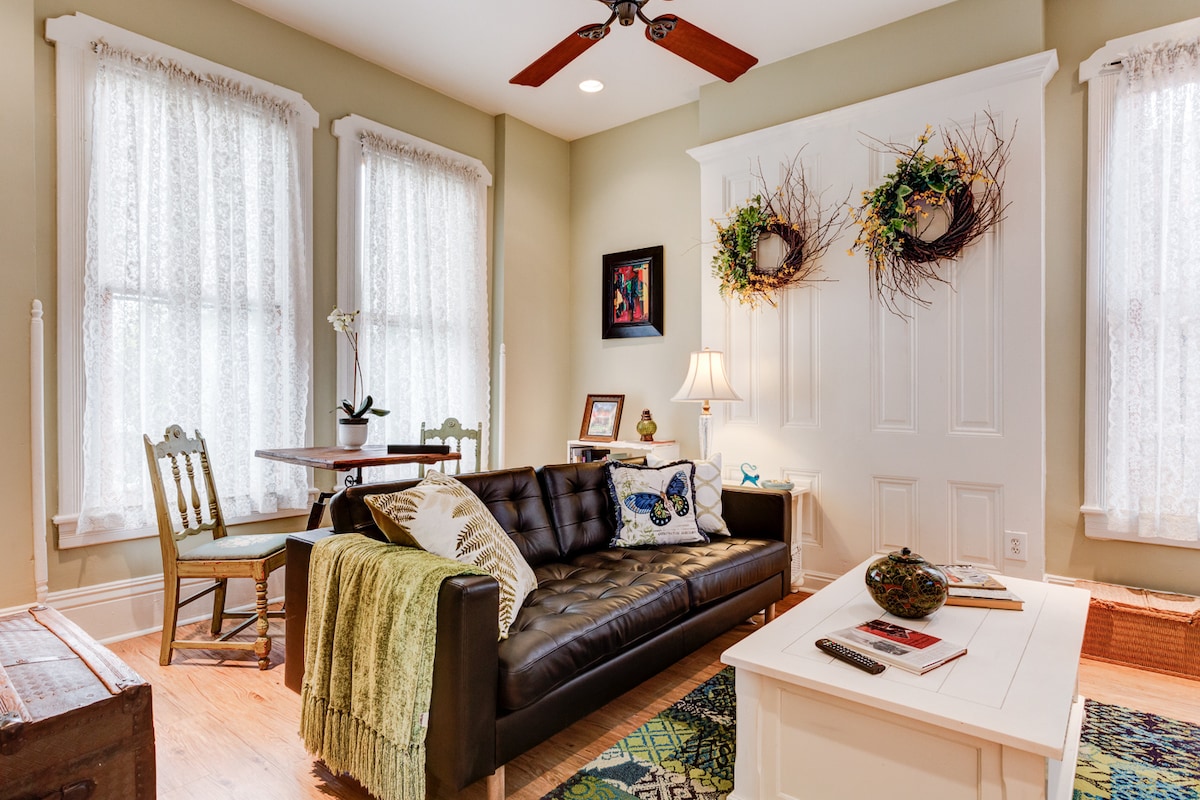 The entire second-floor suite of this gorgeous, Victorian mansion is yours to enjoy. For $71 a night, the space includes your own living room, bedroom, kitchenette and a spectacular bathroom with large jacuzzi tub. Built in 1885, the home has even been featured in Colorado Homes and Lifestyles magazine and on HGTV. Stay near the vibrant Five Points neighborhood for an eclectic mix of street art, coffee shops, and cool restaurants.

4. Charming RiNo Row House With Great Outdoor Deck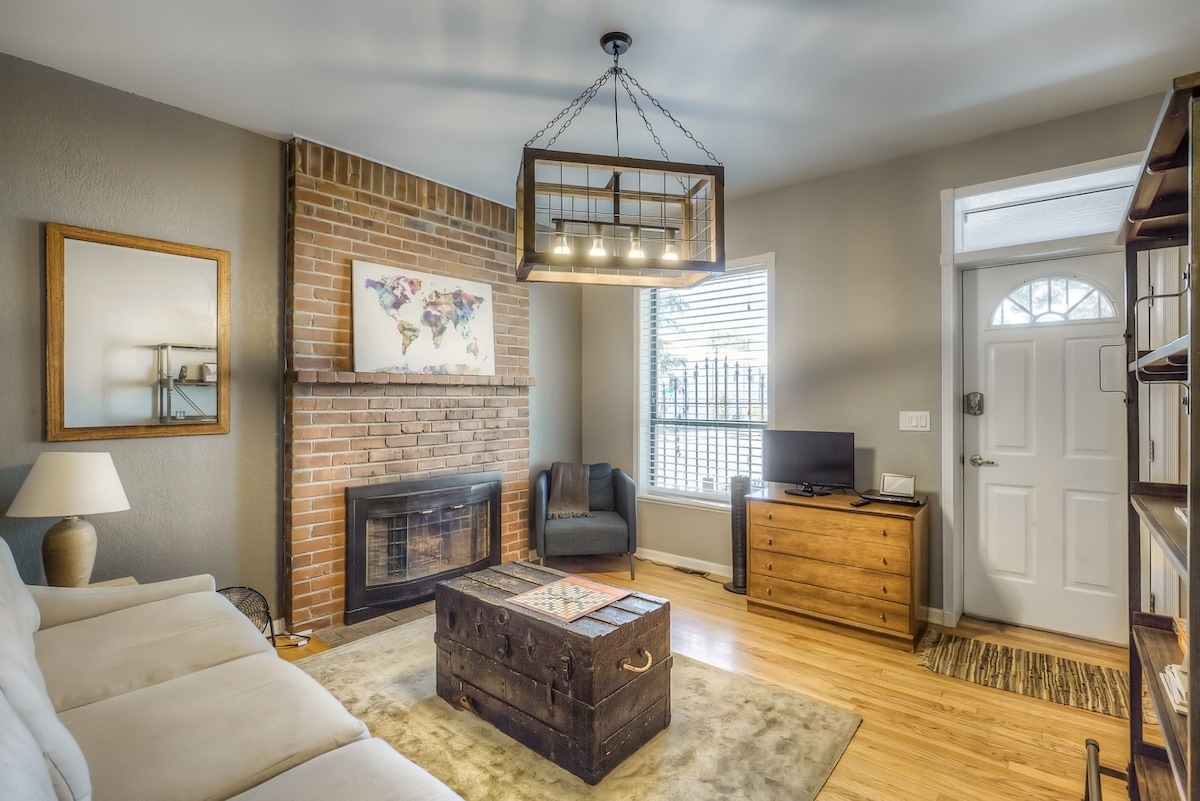 This beautifully renovated, historic row house is perfectly located in one of Denver's most popular areas. There is even an outdoor deck with dining table, perfect for basking in Denver's 300 days of annual sunshine! Stay in the heart of the River North Arts District for just $80 a night and be within walking distance of craft breweries, trendy restaurants, and baseball games at Coors Field.

3. Hip, Modern Loft In Historic Capitol Hill Building
Exposed brick throughout, punchy pops of color, and a swoon-worthy claw-foot bathtub make this hip, modern Cap Hill loft an ideal place to stay in Denver. Expertly renovated and restyled, this updated condo is perfectly located in a desirable part of Capitol Hill, close to excellent shops, restaurants, and more. Enjoy a perfect blend of historic charm and modern luxury for just $99 a night.

2. Quaint Little Cottage in "Secret" Downtown Garden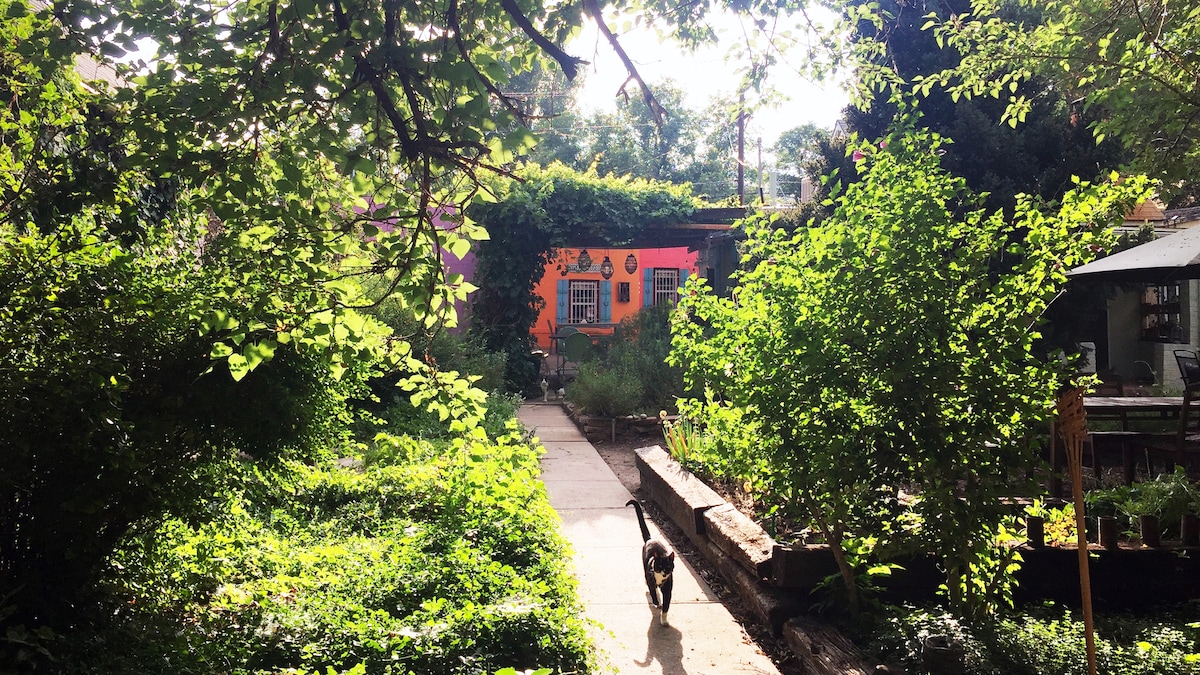 For the ultimate urban oasis, this cute little garden cottage is nestled within the owners' hidden backyard. There is a communal garden for guests to sue and enjoy, alongside two other small cottages available to rent on the property. From $110 a night, this quaint, colorful retreat is still only minutes from downtown in the emerging Lower Highlands neighborhood.

1. Garden Apartment In A Stately Victorian With Patio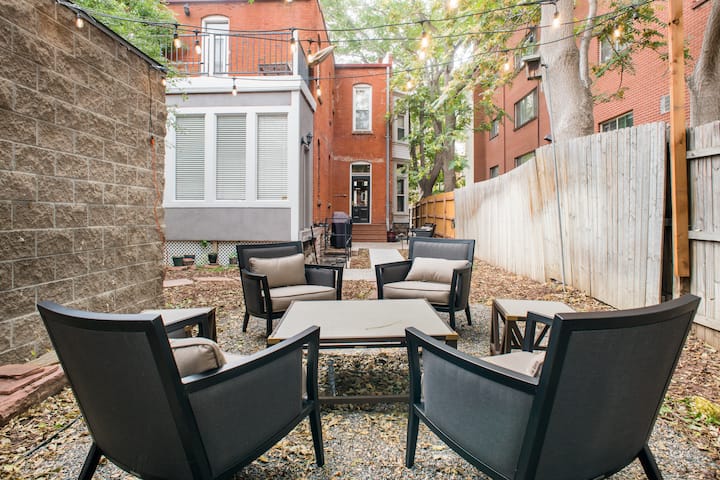 This picturesque Victorian home is a perfect example of the stately, 1920s architecture found throughout historic Capitol Hill. For $109 a night, the renovated garden apartment has 2 bedrooms, a large living room, full kitchen, and an enchanting backyard complete with BBQ and seating area. The Denver Botanic Gardens are nearby, along with Cap Hill's many delightful cafes, shops, and restaurants.