When a city can boast both Victorian charm and ultra-luxe loft living, choosing from the best neighborhoods in Denver is no easy task! We've created this useful guide to help you find the perfect place to settle in during your next visit to Denver.
Check out some amazing luxury Denver Airbnb properties right here.
Check out some great mid-priced Denver Airbnb properties right here.


Denver began as a boomtown during a mid-1850s Gold Rush, but nowadays the city is known for much more. The Mile High City is located — you guessed it — exactly one mile above sea level, bordered to the east by the sweeping, scenic Rocky Mountain range and boasting 300 days of sunshine on average per year.
Colorado's capital is often used as a starting point for ski vacations in the nearby Rocky Mountain resorts, but Denver is a surprisingly dynamic city that deserves exploration in its own right. Discover the best neighborhoods in Denver below.

Capitol Hill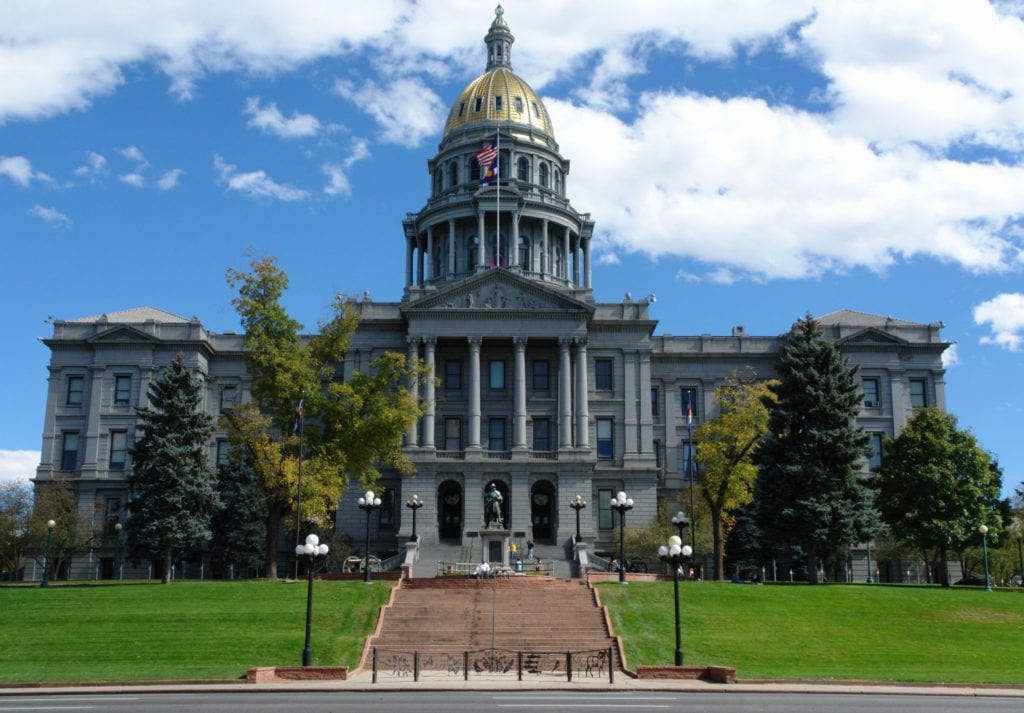 Affectionately dubbed "Cap Hill" by Denver's residents, this historic 'hood oozes turn-of-the-century charm east of the Colorado State Capitol Building. Architecture buffs will swoon over elegant Victorian mansions, while foodies will delight in a fast-growing food and beverage scene. Seedier dive bars dotted around Colfax Avenue give way to vegetarian bistros, hipster coffeehouses, and trendy food trucks at Civic Center Park.

Capitol Hill is also home to a number of Denver's best museums, including the lovely Molly Brown House Museum, a mansion which was once home to the famously "Unsinkable" socialite. Within a three-block area that features many interesting museums, the Denver Art Museum and nearby Clyfford Still Museum cater to contemporary and modern art lovers. Cap Hill is an incredibly walkable area to stay or at least, well worth a wander.

River North Arts District (RiNo)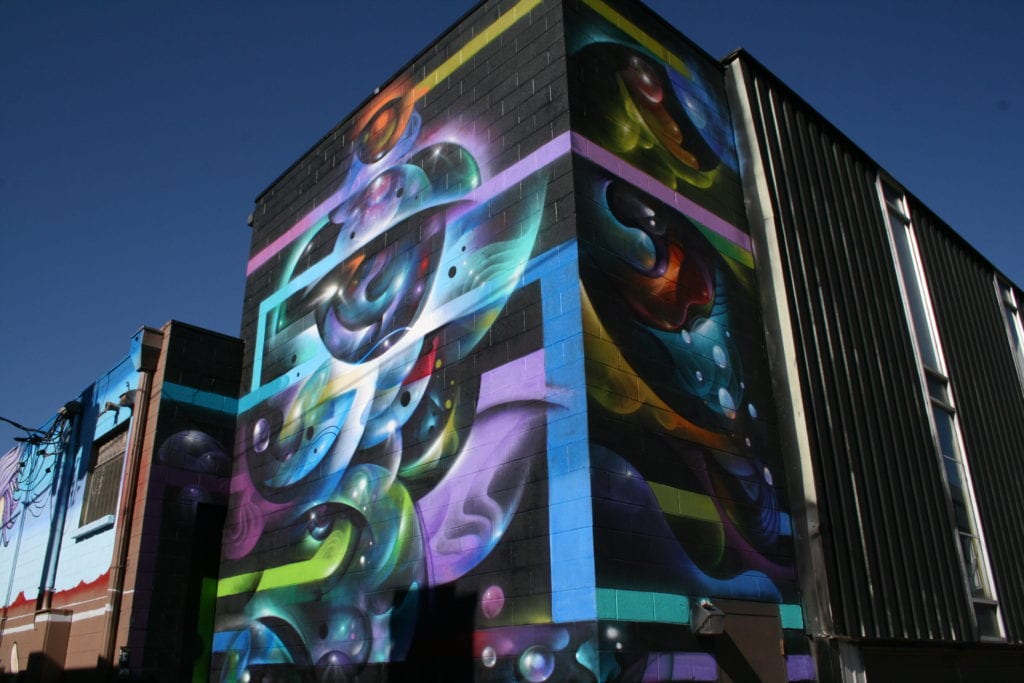 It's not hard to see why the pros at Lonely Planet named River North one of the top 10 neighborhoods to visit in the U.S. The River North Arts District is effortlessly cool, attracting artists, craft beer lovers, and bohemian types. Abandoned factories and industrial warehouses have been reclaimed by a diverse mix of live music venues, restaurants, breweries, art galleries, designers, furniture craftsmen, and everything in between.

Also known as "RiNo," you'll spot the iconic rhino motif all over the neighborhood's art and street signage, as interpreted by different local artists. Colorful wall murals and new street art continue to appear on buildings throughout the area, thoroughly delighting the local street style-conscious Instagram set. Breweries and food halls like those at Denver Central Market and The Source are a major draw. RiNo is also the place to be on the first Friday of every month, when businesses in the district open their doors for live music, food, gallery openings, and more.

Highlands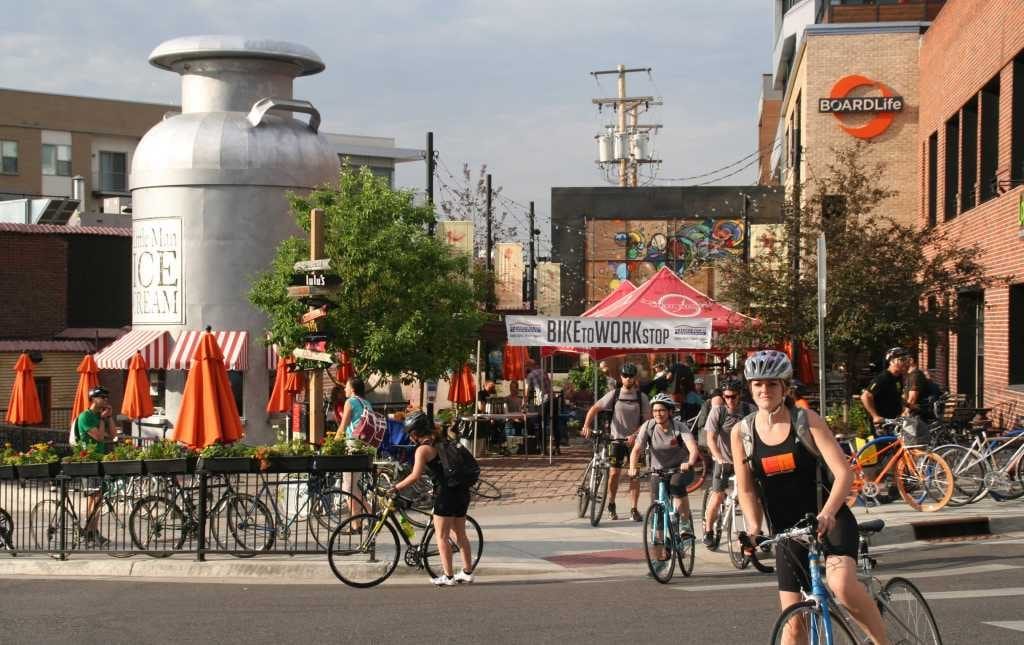 Extending northwest of the Platte River, one of Denver's most diverse areas is quickly becoming its most desirable. Stately, Victorian mansions in the Highlands historic district blend into newer, more urban developments along the river in the trendy LoHi (Lower Highlands) neighborhood. Here you'll find an incredible mix of high-rises with skyline views and genteel old buildings with renovated, loft-like interiors.

While you're here, don't skip a trip to the impressive REI flagship store to stock up on high-quality adventure gear and apparel. For an eclectic selection of chef-driven restaurant concepts, visit the Avanti Food and Beverage collective in LoHi. Linger is a former mortuary turned ultra-hip eatery and no visit to Highlands is complete with a scoop from local favorite, Little Man Ice Cream; just look for the giant milk can.

Washington Park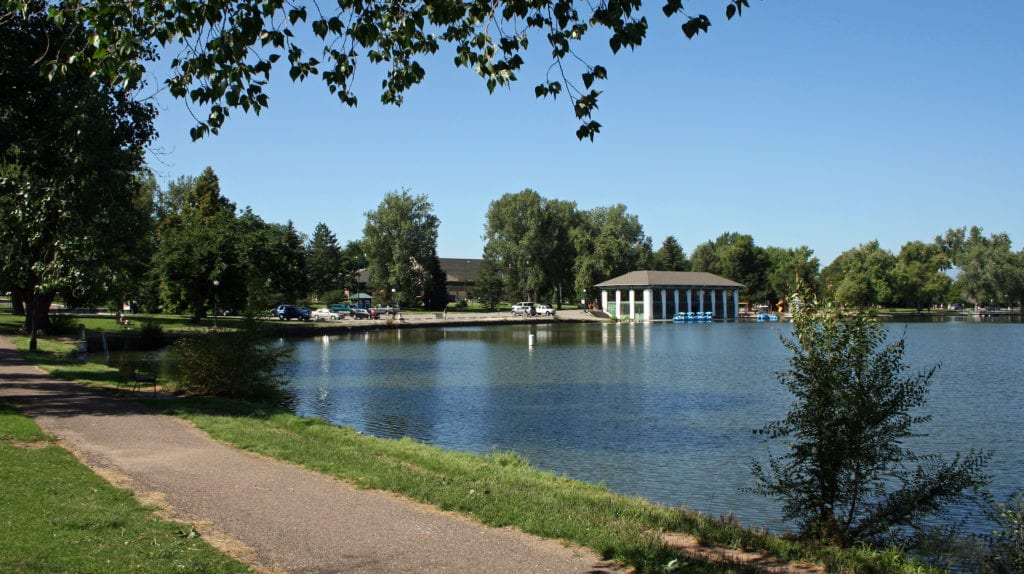 Wandering into Washington Park is like stepping into a Norman Rockwell painting. Lushly-landscaped parks and vintage-feeling storefronts give way to stately homes with manicured lawns in one of the most family-friendly, best neighborhoods in Denver. This desirable area is so-called for the expansive, 165-acre park at its center, complete with trails for running and cycling, gardens bursting with colorful flowers, multiple tennis courts, and two lakes.

That's not to say Wash Park is boring. On the contrary, Old South Gaylord Street is home to a vibrant shopping district complete with art galleries, charming bistros, gastropubs, boutiques, and bars. From late May to November, take advantage of the Farmers Market at South Pearl Street to score the freshest local produce and handicrafts.

Five Points
Though it has been through its fair share of hard times, particularly during a financially turbulent 1960s and 70s, Denver's Five Points neighborhood has seen an incredible revitalization in recent years. Residents don't like the word, "gentrification." Newcomers to the area choose Five Points not in spite of, but because of its cultural diversity and long, important history in the city. It's here in Five Points that you can taste some of the best Caribbean, soul food, and barbecue in Denver.

Five Points is one of Denver's oldest and most diverse neighborhoods and was once known as the "Harlem of the West." Clubs like the Rossonian Hotel and the Rainbow Room were host to jazz greats like Billie Holiday, Louis Armstrong and Miles Davis. Nowadays you can hear live jazz on any given night in Five Points, or catch the Five Points Jazz Festival every May.

Lower Downtown (LoDo)
Lower Downtown, nicknamed "LoDo," comes alive after hours as Denver's place to see and be seen on the weekends. Some of the city's coolest bars, breweries, restaurants, and clubs are found right here in the 25 square blocks surrounding Union Station. The beaux arts-style hub of transportation is also home to some of Denver's finest, award-winning restaurants.

When the sun comes up, LoDo has much more to offer than craft cocktails and pulsating beats. Make your way to Coors Field and cheer on the Colorado Rockies baseball team, or wander the independent shops and restaurants in Larimer Square, a historic district built around the very spot where the city was founded.

South Broadway/Baker District
Historically one of the busiest thoroughfares in and out of Denver, South Broadway is best known nowadays for its incredible antique shopping. Crowded into 18 blocks south of Alameda Avenue is an incredible collection of nearly 100 antique stores, known to seasoned Denver bargain hunters as "Antique Row."

South Broadway's surrounding blocks form the hip Baker District, one of the best neighborhoods in Denver and home to an eclectic mix of art galleries, friendly local taverns, and live music venues. Stop by Punch Bowl Social for casual dining served with a side of vintage arcade games, bowling, darts, and karaoke. The Mayan is a 1930s, art house movie theater, showing independent and avant-garde films in addition to the latest new releases.