There are a ton of Airbnb cabin properties France has to offer. As the warmer months approach, most travelers can't help but think of all the great things they're going to do outside. Fish, swim, BBQ, camp, stargaze, hike, bike, fly a kite; the options are truly endless and one of the best ways to spend the summer is in a little cabin.
With a minimum of space to take care of and most of your time spent outside, it's the perfect summer option. "Le camping" is a very popular past time with the French and thus, there are endless cabins, trailers, and even wagons you can rent on Airbnb for the summer. Just book quickly before these fantastic properties become le booked!
8 French Airbnb Homes That Are Legit Castles
8 Cute Paris Airbnb Homes That Look Like Little Houses
8. On the Wagon – approx. $62 a night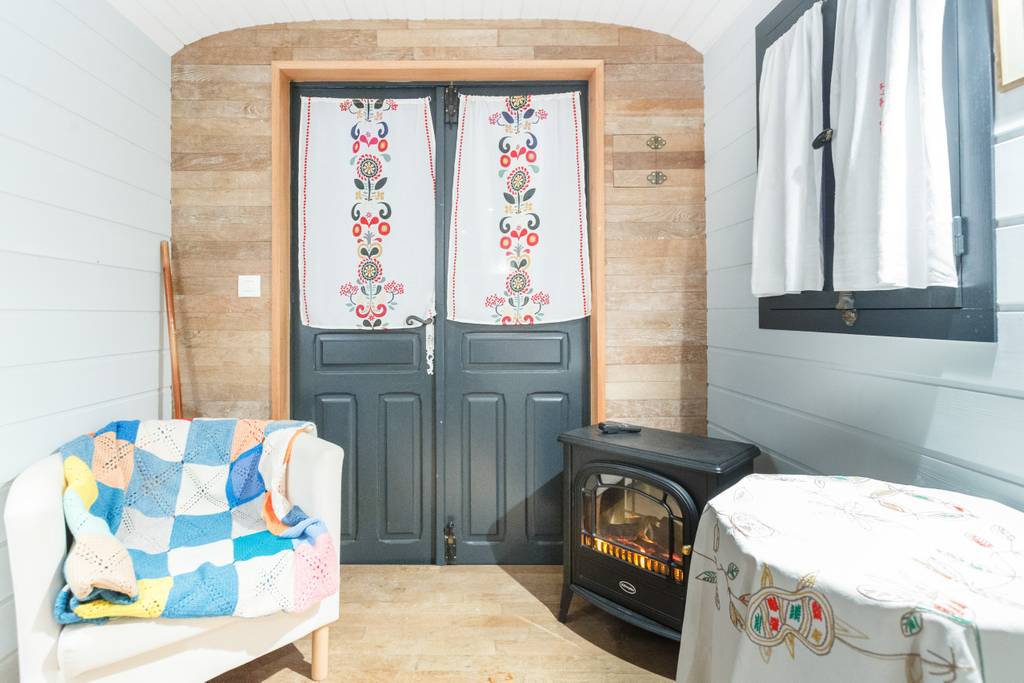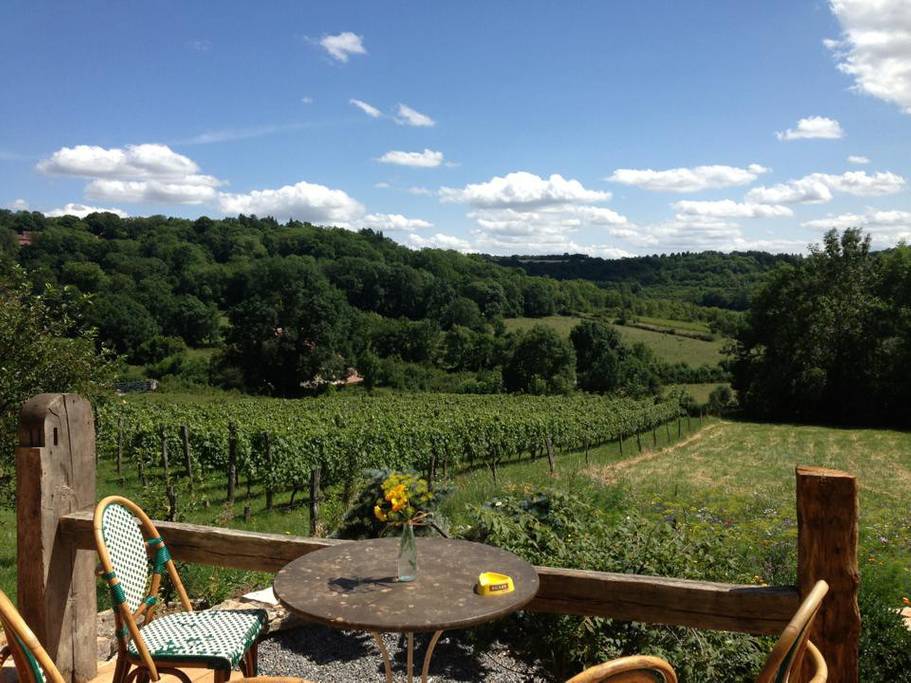 Hope you like mustard! Located between Beaune and Dijon, this insanely fantastic little wagon is wonderfully, if sparsely decorated and looks right out on to a stunning vineyard.
Just under three hours south of Paris, this wagon is located in the hilltop Burgundy village of Mont-Saint-Jean, a town with just one restaurant (Le Médéival, a beautiful little place where you can eat outside), a bakery open on Friday afternoons, and a supermarket ten miles away.
If you want a more formal experience, your hosts recommend the restaurant at Bernard Loiseau in nearby Saulieu. The shared garden includes an herb garden, an orchard, and a field planted with, you guessed it: sunflowers!
While it has all the essentials, don't count on posting to Instagram or Facebook as the Internet here is really spotty but think of it as a good thing: That's not what you're here for anyway!
7. Storybook Serenity – approx. $79 a night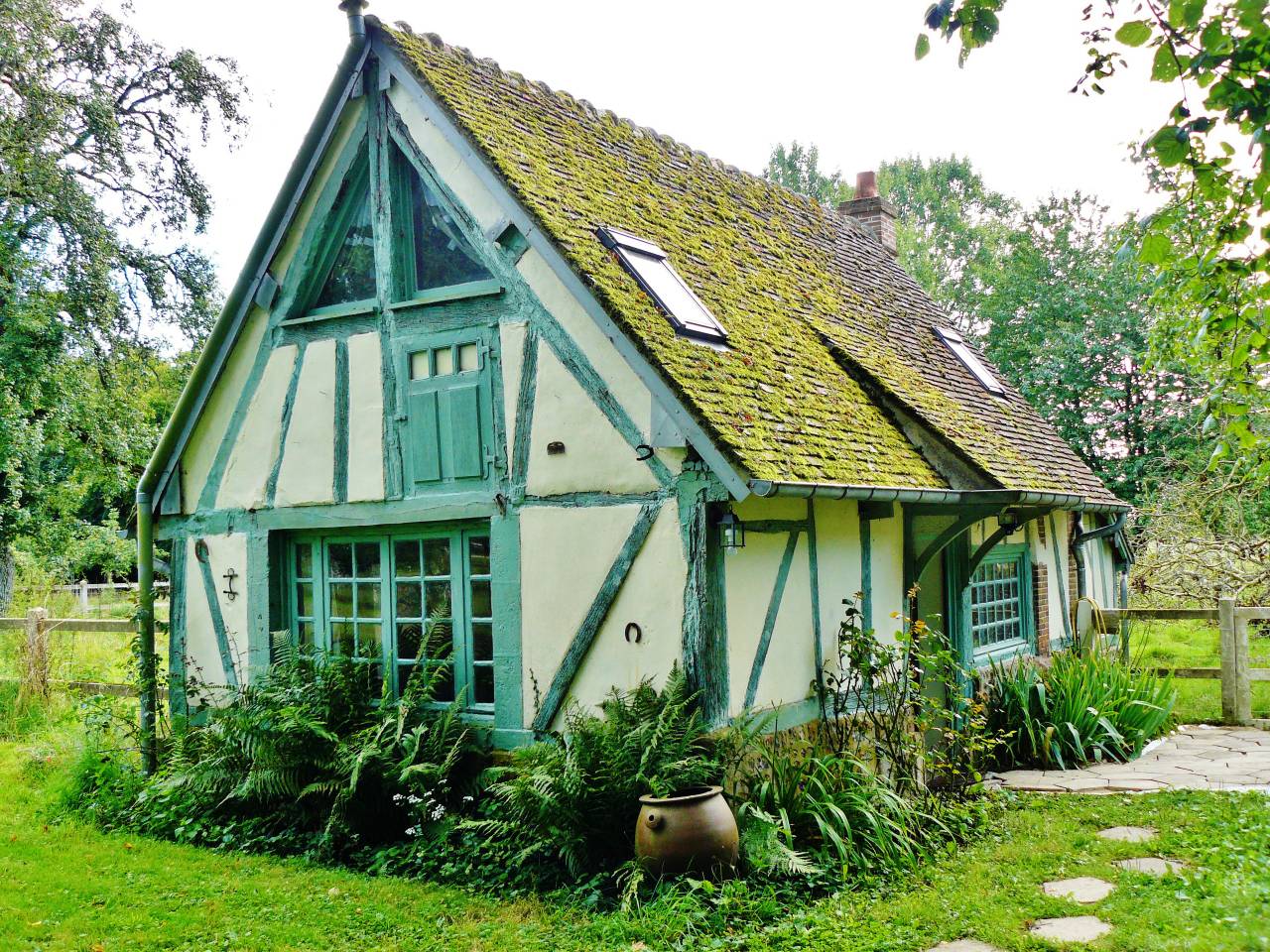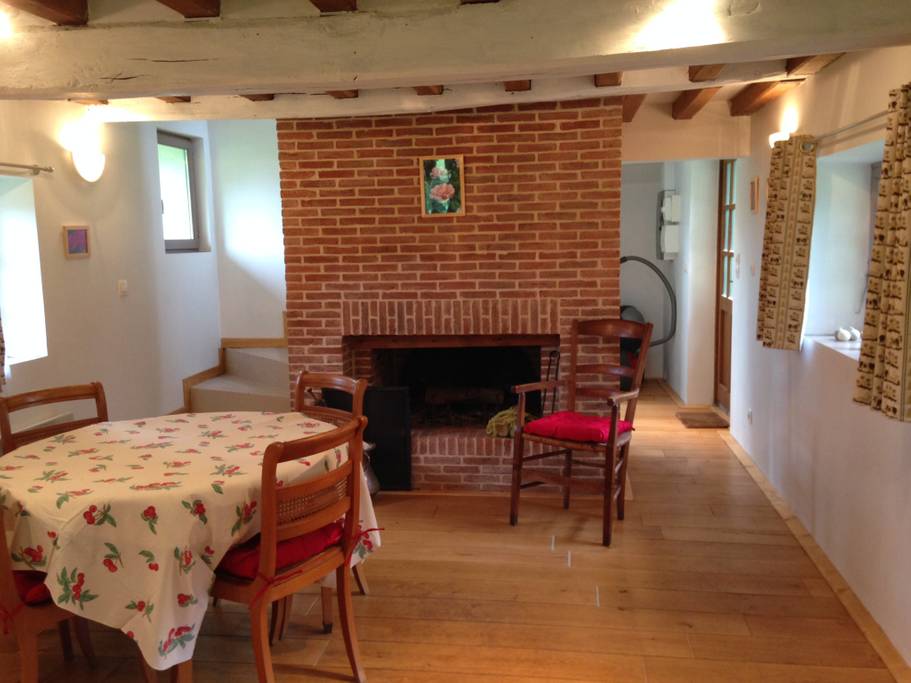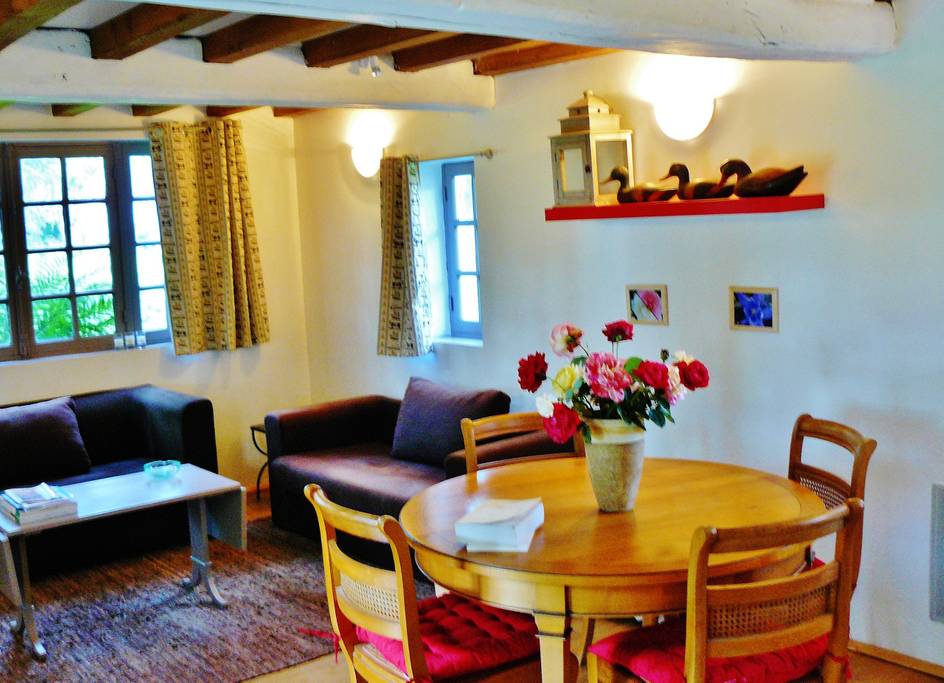 Talk about storybook charm! If this one-bedroom, one bath Airbnb cabin doesn't make you melt with delight, you might want to have your heart checked.
Less than two hours west of Paris in the town of Guernanville, this little thing sleeps three and is equipped with everything from a fireplace to a microwave to a Nespresso machine to a full bathroom.
The second floor (known as the first floor in France) is a converted attic turned into an adorable bedroom. Downstairs, there's a fireplace, a couple of sofa beds, and a little kitchen with a skylight!
You'll also have access to the garden which has apple trees, rocking chairs, bikes, and even the occasional sheep! The hosts will even greet you at the train station and provide a fresh breakfast upon arrival!
6. Stilt Walker – approx. $157 a night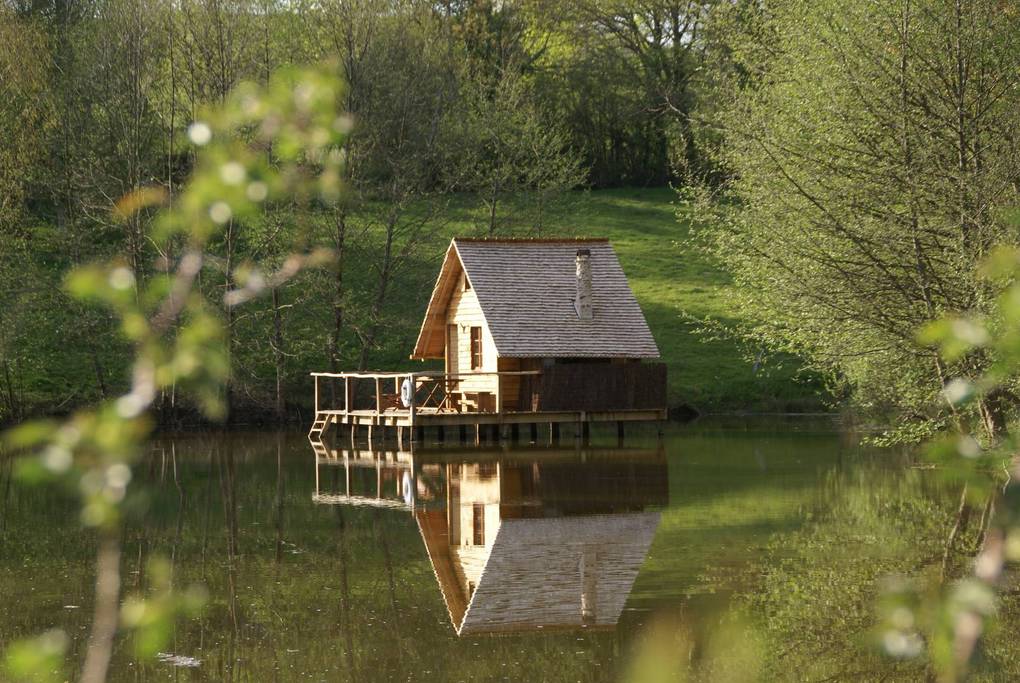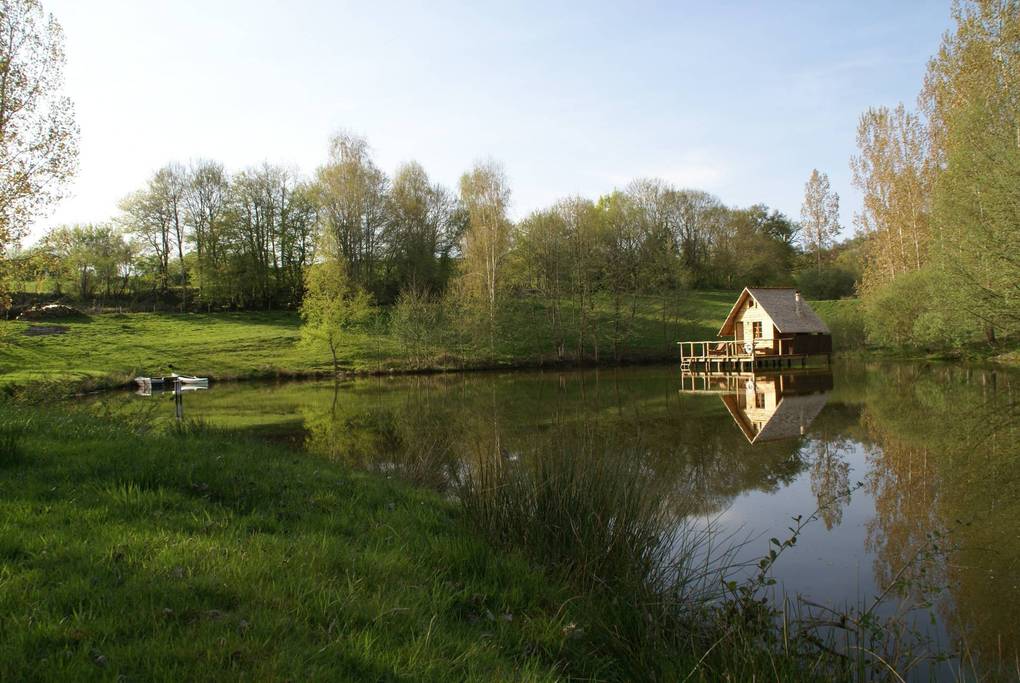 It's one thing to have an Airbnb cabin near a lake, it's another to have one on one. Located in Morvan Regional Nature Park in Bourgogne-Franche-Comté, this Airbnb is a nature lovers dream come true.
As the hosts say, "Around you only water, sky, trees and wildlife." You can sit out on the terrace each morning and watch the wildlife (sheep, lamb, and even ducks abound on the grounds here) and since you'll have no electricity, you'll want to make friends since they'll be your friends for how ever long you stay here.
In addition to all the outdoor activities you have access to here, you'll be very close to the "Temple of 1,000 Buddhas" in case you need a little focused meditation.
This two-level Airbnb has a living room with a wood-burning stove on the first floor and sleeping quarters on the second. You're in true Burgundy wine country here so be sure to leave the cabin long enough to do some tasting. The famed Louis Jadot winery is a true must-see!
5. Perfect Pilgrimage – approx. $45 a night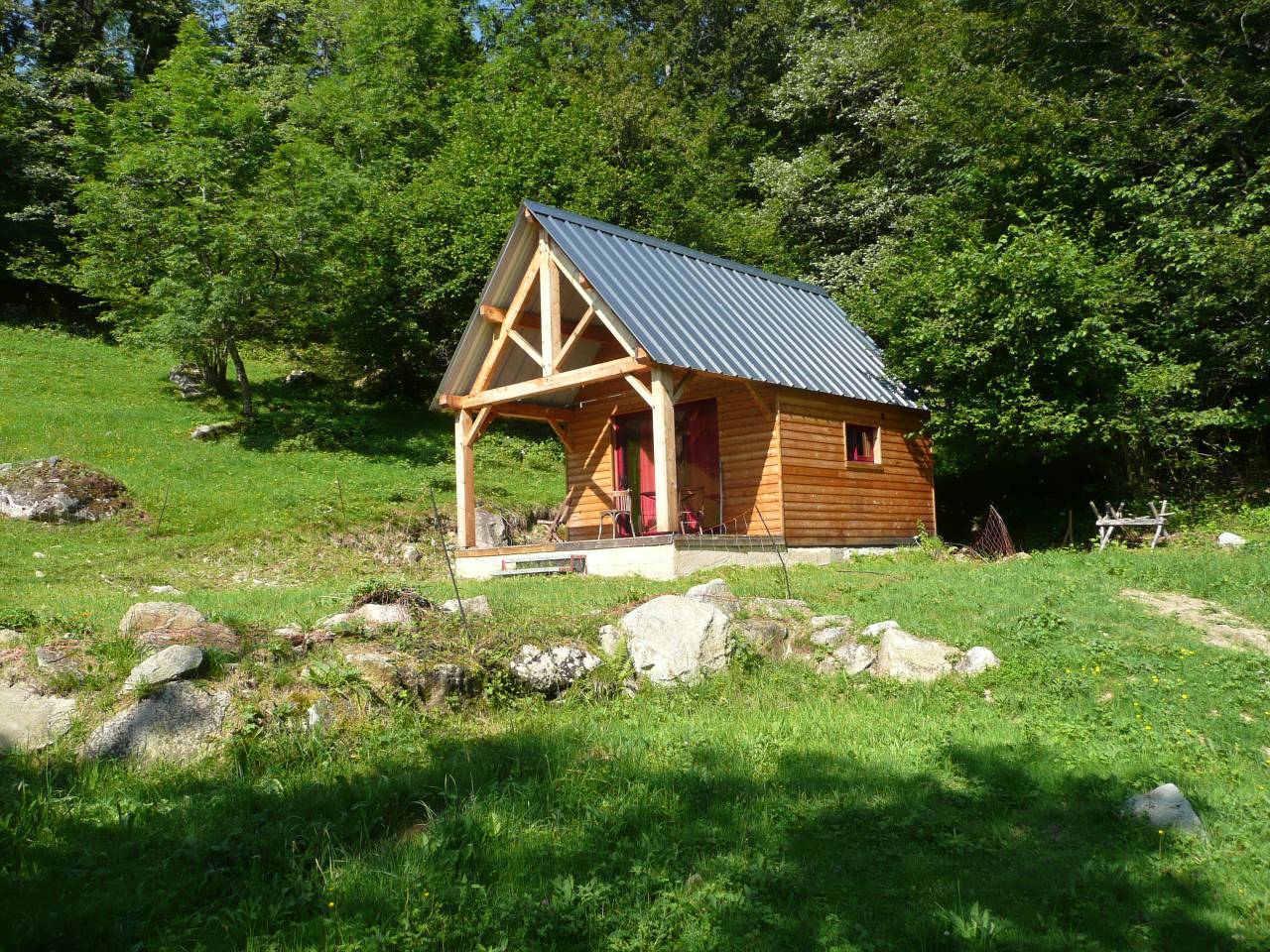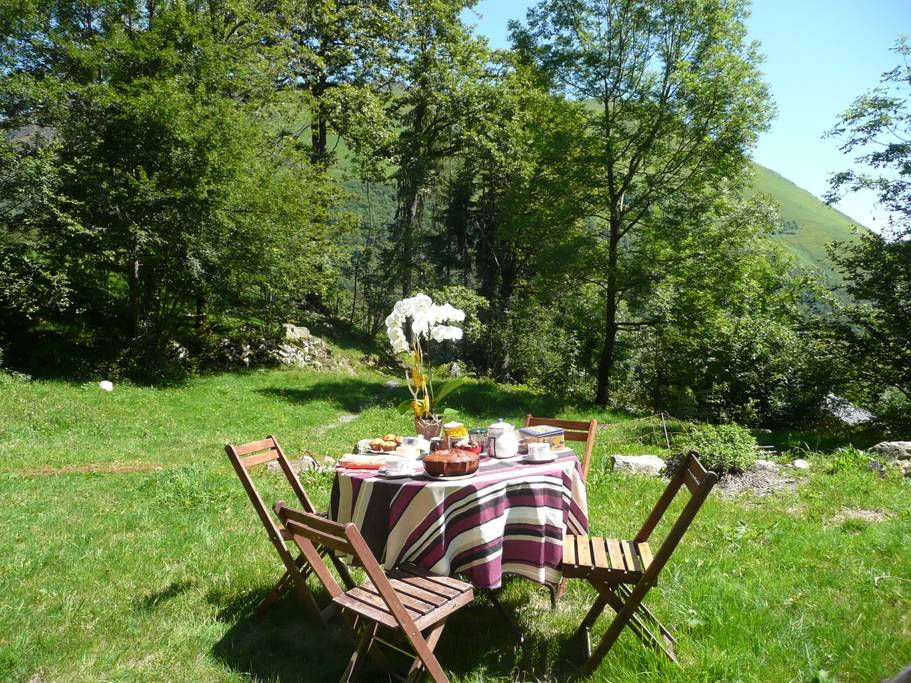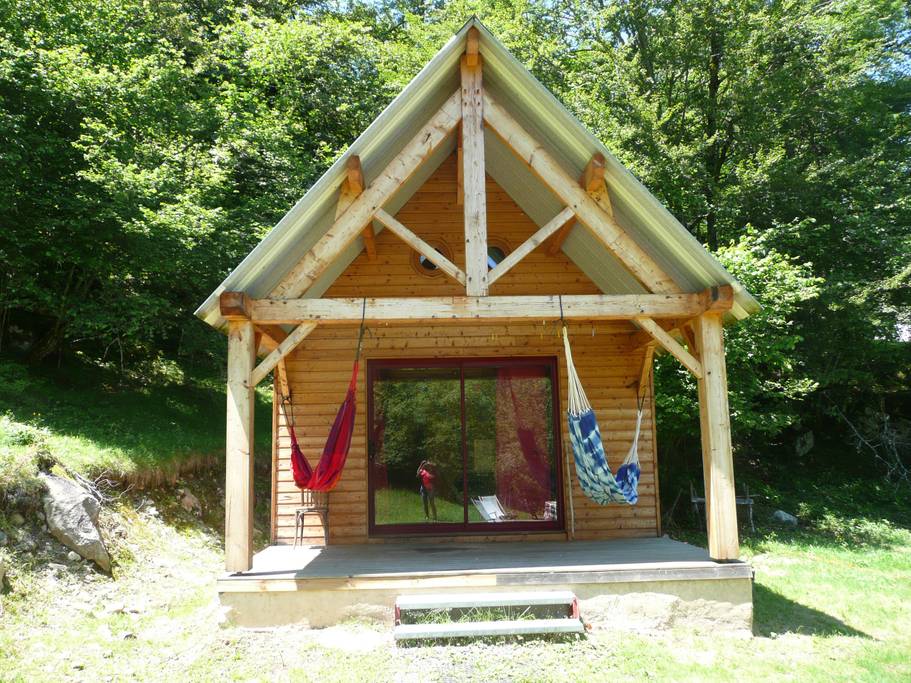 Is it us, or does it almost look as if you might find the "Three Bears" sleeping in the beds of this Airbnb close to the border of Spain and France? Close to the town of Lourdes, this Airbnb will put you near all kinds of outdoor activities like paragliding, rafting, mountain hiking, and tennis.
While you wouldn't know by looking at it, this is actually a duplex, with two little twin beds on the first floor and one larger bed on the second.
There's also a little kitchen as well as a full bath so you won't have to slum it too much. If you still need a little more lounging space, there are two hammocks on the porch.
And if you need a little human contact, we recommend a pilgrimage to the town of Lourdes where, in 1858, a young peasant girl reportedly saw an apparition of the Virgin Mary. Even if you don't happen to see anyone out of the ordinary, this is still a fabulous place to stay!
4. DIYesss!!!! – approx. $34 a night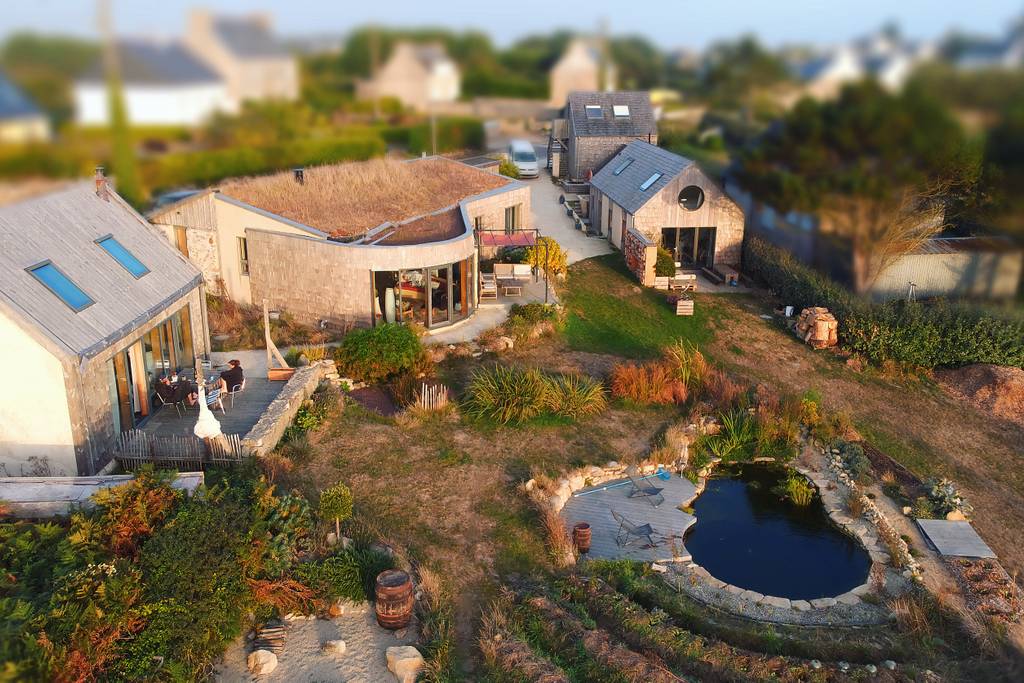 If this Airbnb doesn't immediately make you want to go to Home Depot and get the supplies for a DIY cabin, nothing will. Located right on the western edge of the country, this eco-friendly house is known as a "Slow Camp" and is owned by two architects.
Not only can you see the compound pond from your window, but the ocean as well. There's no real kitchen and only a "dry toilet' but there is a shower With a beautiful flower and vegetable garden, you'll also find a variety of animals here including horses, dogs, cats, goats, and chickens. One of our favourite Airbnb cabin properties in France.
There's a BBQ for your convenience and you'll have fantastic access to hiking, swimming, horseback riding, electric bike rental, and even surfing! You can even buy a lunch for nine Euro if you're in the mood for a picnic!
3. Off the Grid – approx. $84 a night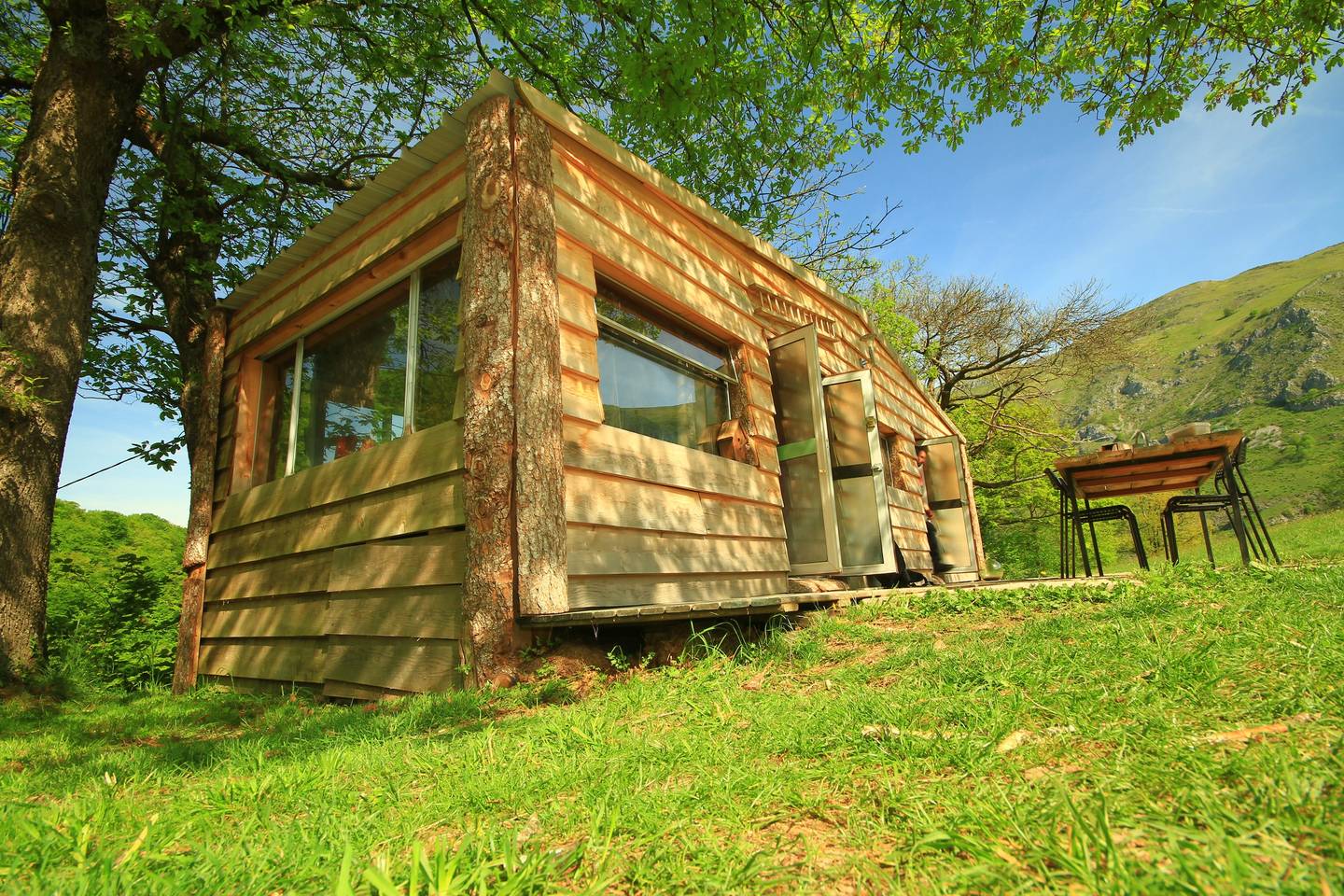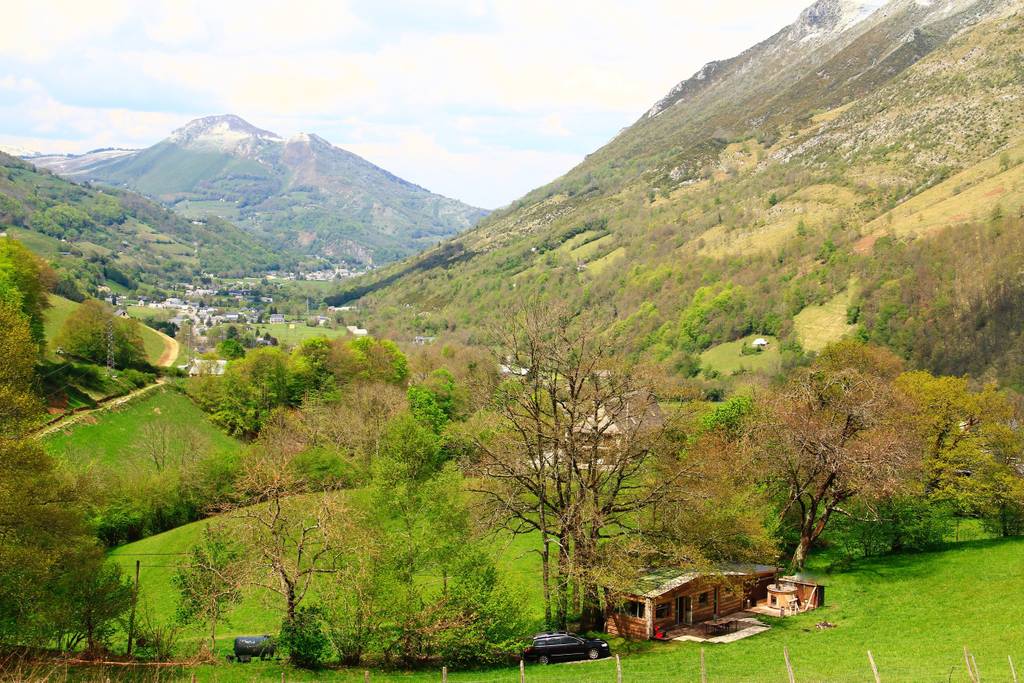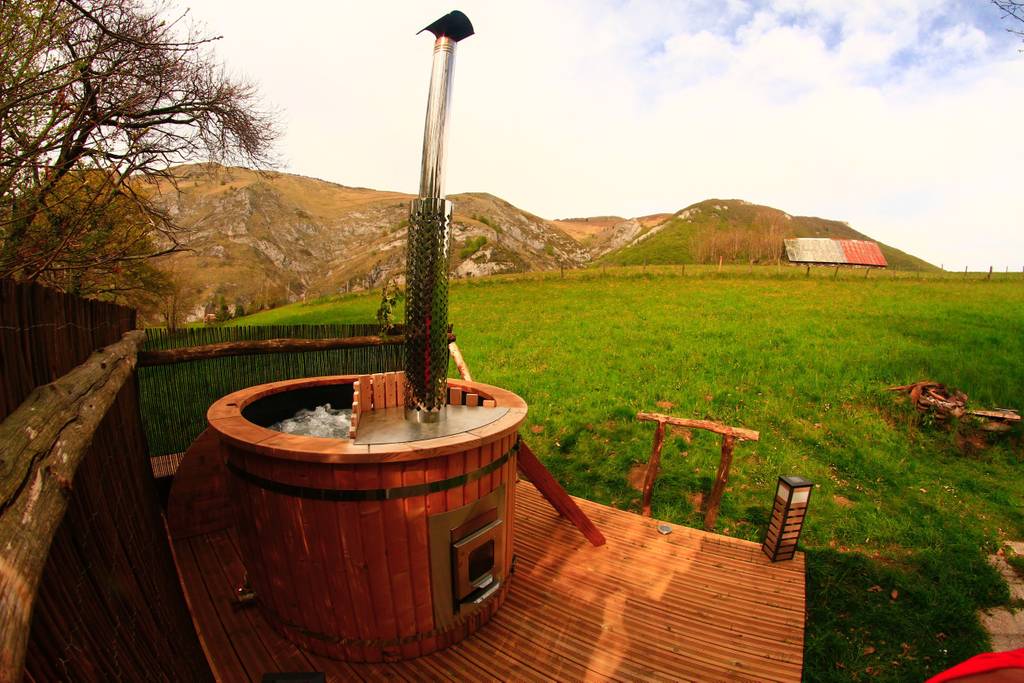 Well, we know we said this gorgeous place is a great place to be in the summer, but given that it's right near one of the best ski areas in all France, we have to mention what you'll have access to if you come in the winter.
Less than eight miles from La Mongie Grand Tourmalet, one of the best ski resorts in France, this two-bedroom, two bath mountain cabin sleeps four so you can bring kids or get together with another couple.
There's a hot tub and an outdoor Norwegian bath (just make sure you tell your host you want to use it as it takes up to three hours to rev up!) with six nozzles for a great massage experience!
There's absolutely no TV or Internet here so you'll be living off the grid but with that kind of view and so much great skiing nearby, why would you need it? We love this place and think it is truly one of the best Airbnb cabin properties France has got.
2. Not So Rough – approx. $51 a night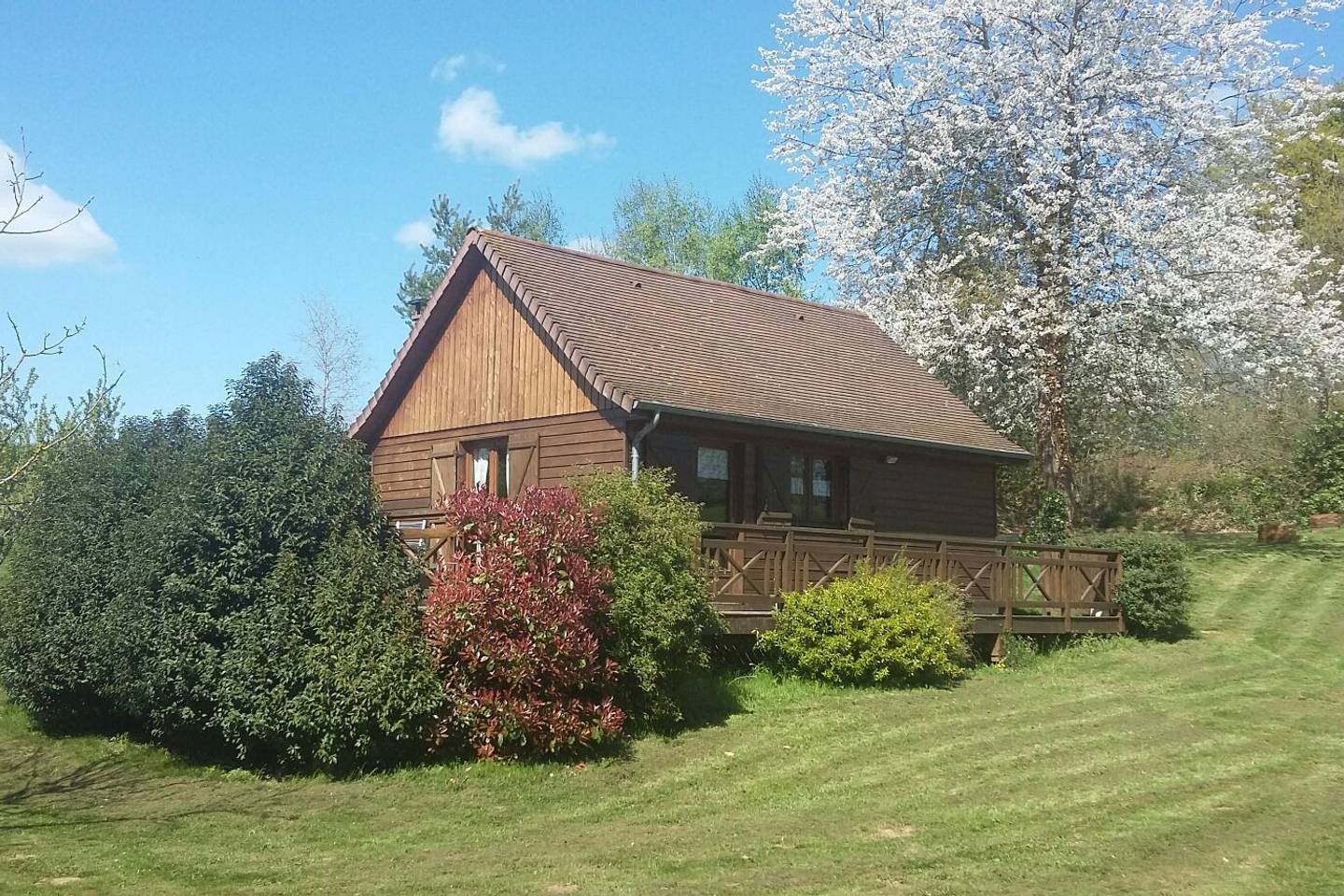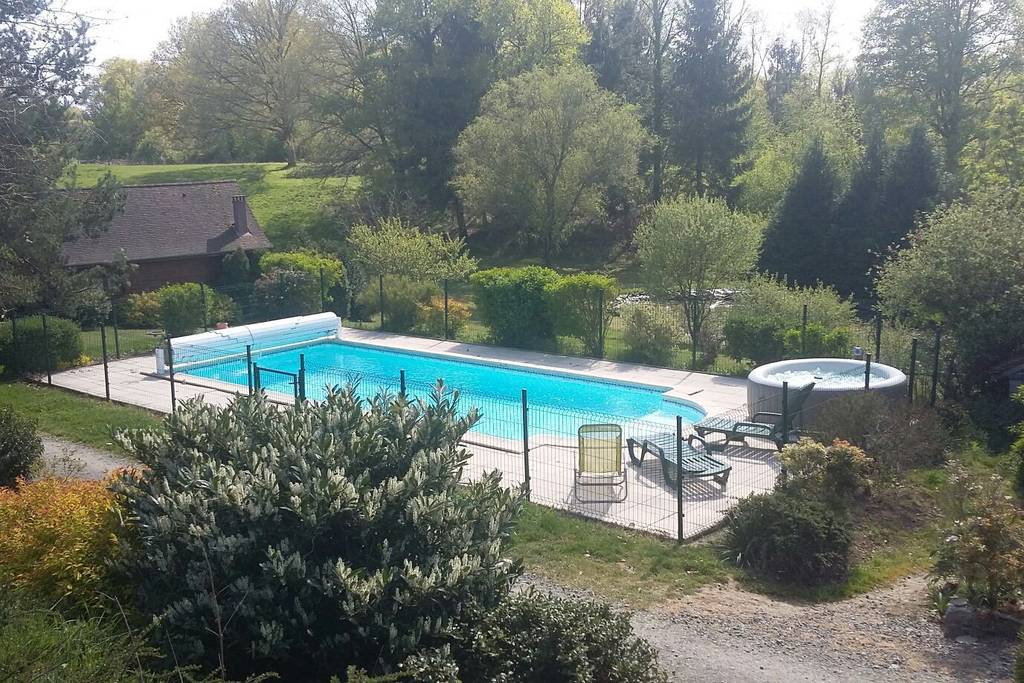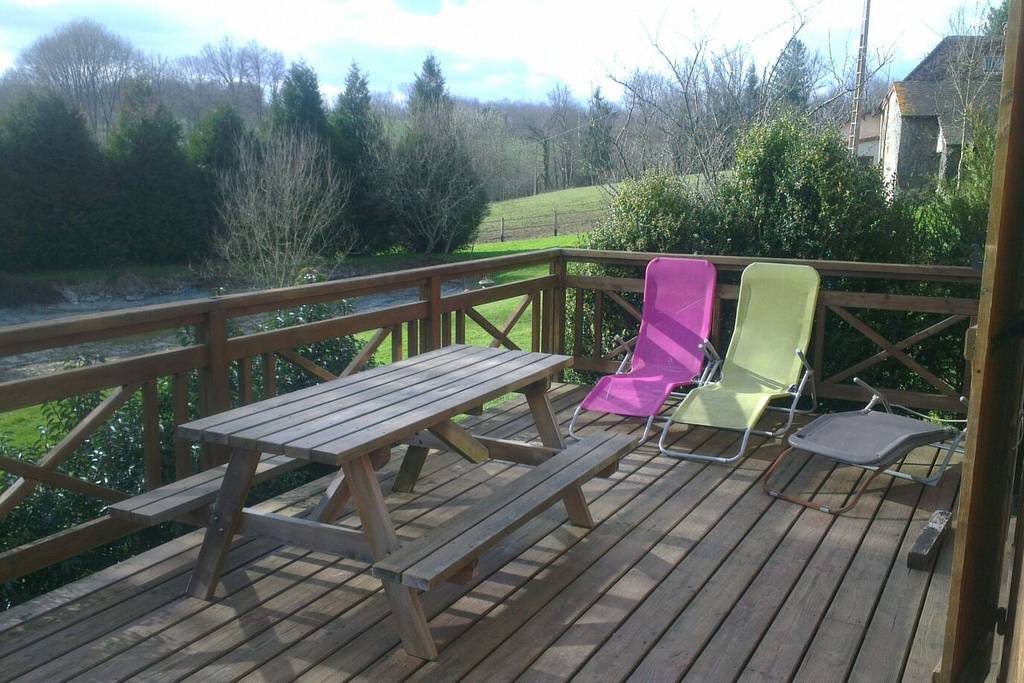 If you like the idea of roughing it but might not be 100% up to the challenge of really roughing it, we've got the perfect place for you!
Located in the Dordogne region, this two-bedroom, one-bath wooden home in Savignac-Lédrier offers a jacuzzi, heated swimming pool, fireplace, kitchen, bathroom, and outdoor deck and even a house cleaning option (for 50€) but the really incredible part of staying here is probably the food option.
For a very reasonable fee you can order anything from Spaghetti Bolognese, Risotto of Saint Jacques, and even duck! Local tip: there's a really cool paper museum/mill nearby called Papeterie De Vaux that's definitely worth a trip as is the Chateau de Hautefort, a castle that is to this region what Versailles is to, well, Versailles!
1. Hi-ho, Hi-ho! Approx. $63 a night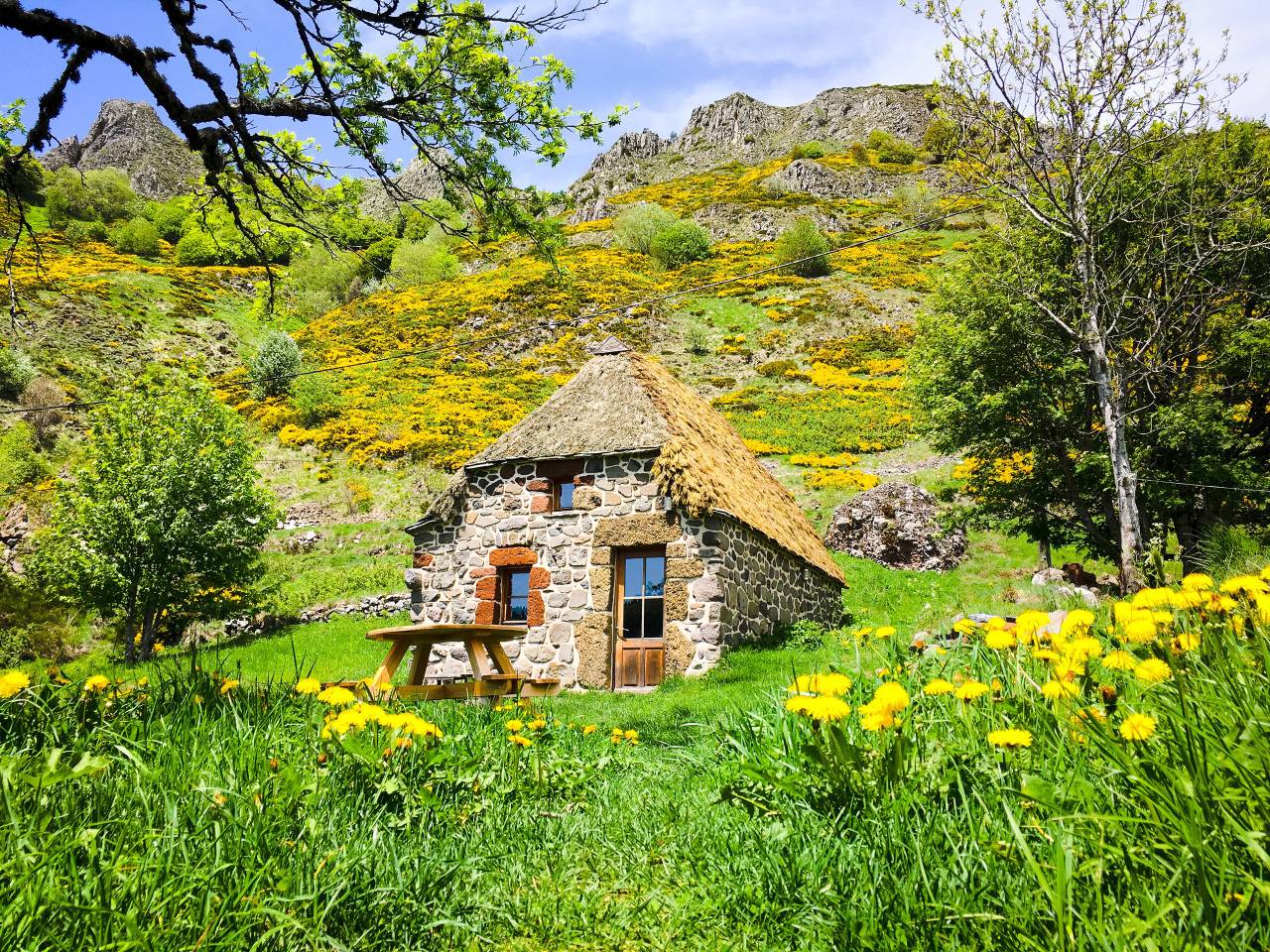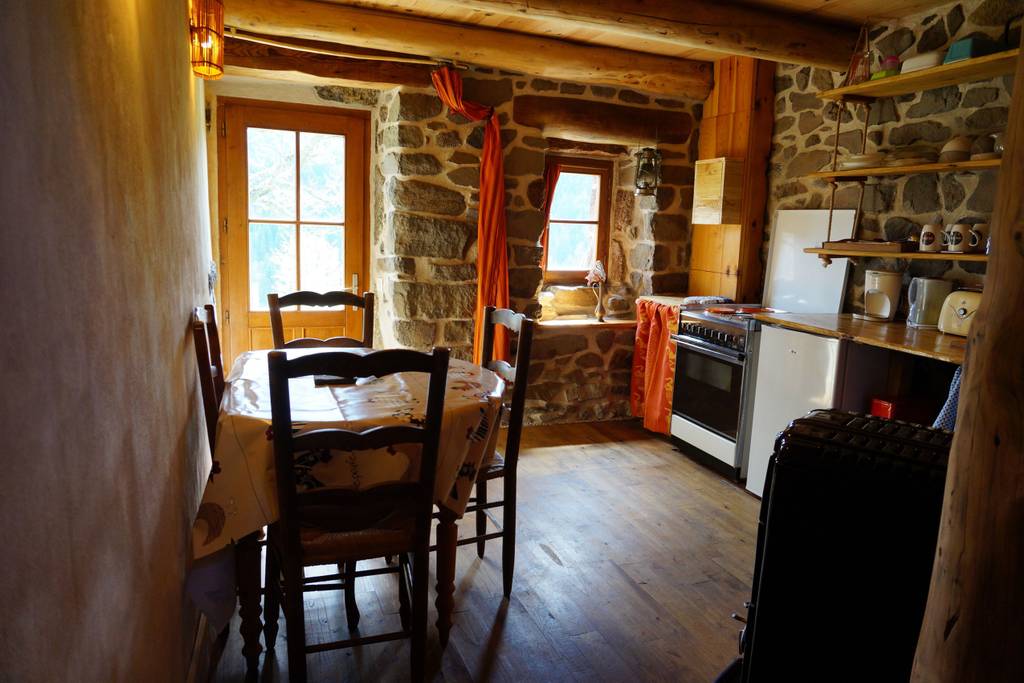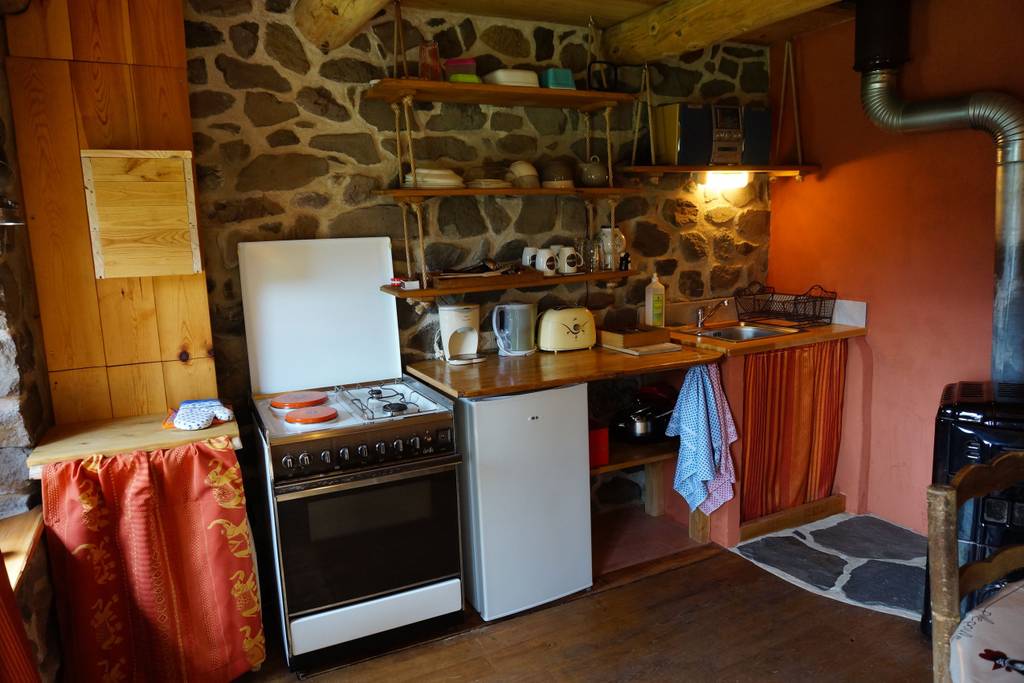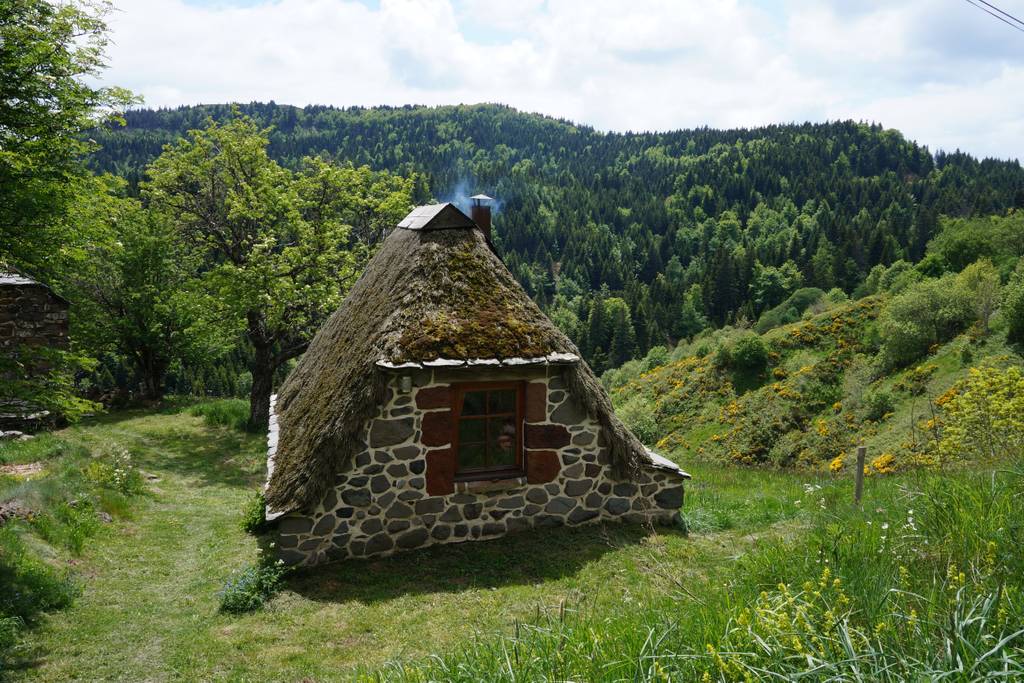 Definitely one of the best Airbnb cabin properties France has to offer. It wouldn't surprise us one bit if suddenly the Seven Dwarfs started marching right out of this one-bedroom Airbnb cabin in the Auvergne-Rhône-Alpes region of France. Smack-dab in the middle of one of the most beautiful parts of the country, this cabin sits at the foot of Mont Mézenc at an elevation of 1350m.
It comes with a well-equipped kitchen with all the usual appliances like a fridge and an oven, bathroom, shower, and wood burning heat source.
You'll be right near the breathtaking UNESCO-recognized Parc Naturel Régional des Monts d'Ardèche geopark where you can paraglide, fish, ski, hike adventure trails, or just gaze at the stunning waterfalls. And if you see Grumpy, Sneezy, Happy, and the rest of them, tell them we said hello!