Want to have your own Marie Antoinette moment? Stay in one of these incredible Airbnb French castles. From moats to orangeries, these properties have features we think we can pretty much guarantee you won't find in your average Airbnb. Just don't be surprised if you get home and tell your family they can just eat cake for dinner.
The 8 Most Romantic Airbnb Homes in Paris
8 French Airbnb Homes With Amazing Pools
These are the 8 weirdest Airbnb homes in France!
8. Marvelous Moat – approx. $678 a night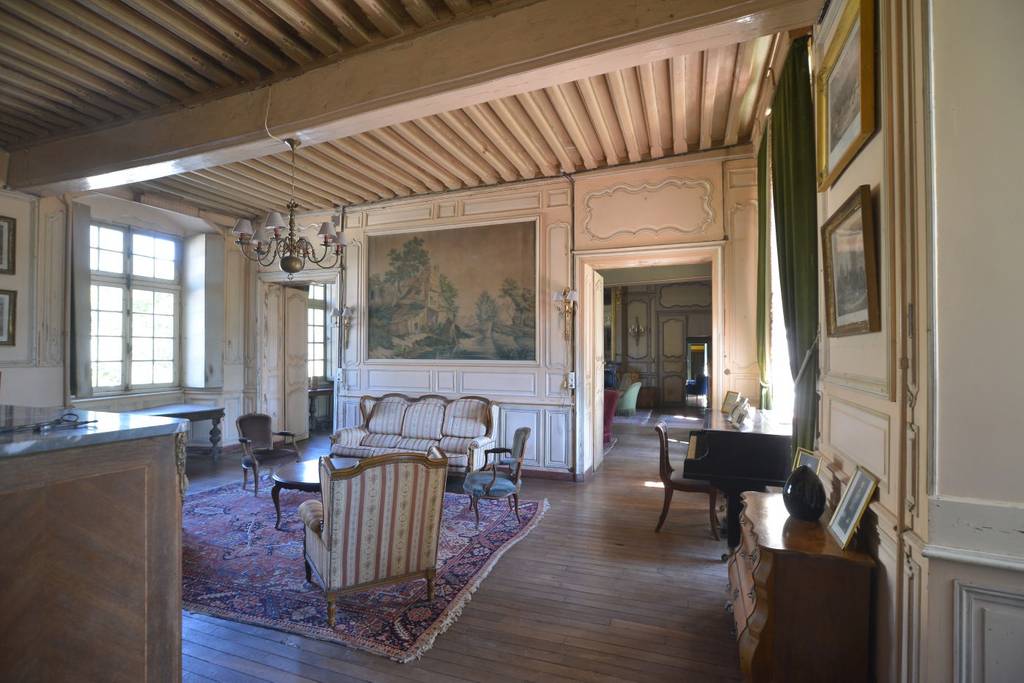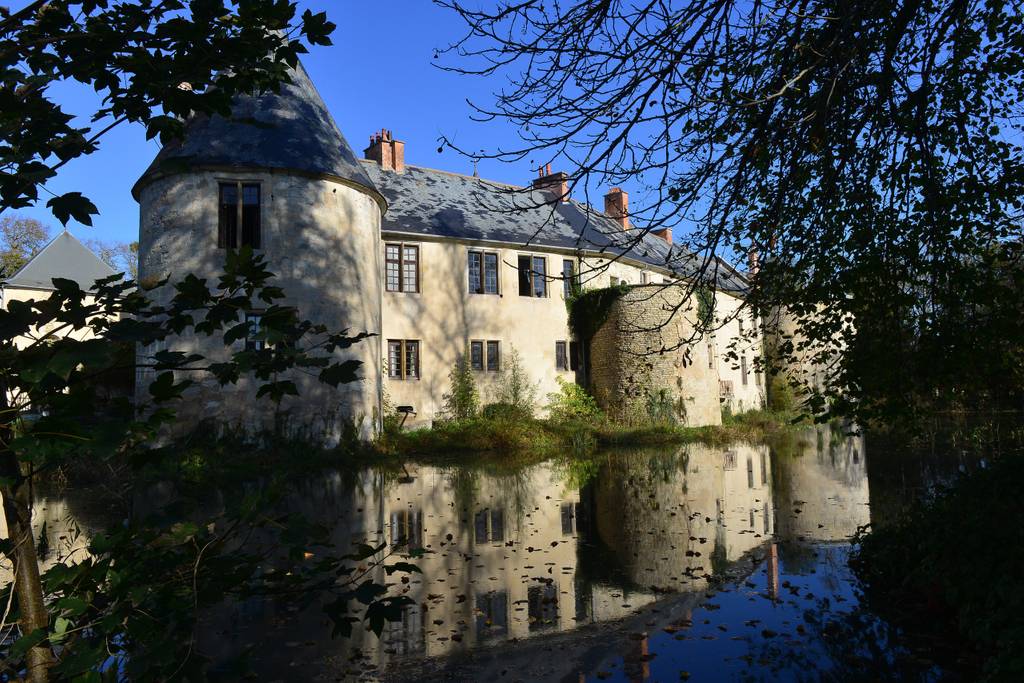 Now this is the real deal! A family home which dates back to the 11th century, this ten-bedroom, seven-bath castle can accommodate over 16 people so if you happen to be having a wedding or big birthday, this is a great place for it. If you're expecting complete perfection, this probably isn't your place (the floors aren't completely even and the chairs don't always match), but if you want true character and authenticity, this French Airbnb is perfect.
Murals, wooden beams, and endless antiques can be found everywhere as can marble fireplaces, canopied beds, mounted animal heads, and vintage wallpaper, even if it's pealing in parts. For entertainment, there's even an indoor theater, pool room, and even a chapel. And if there's any doubt that this is a true castle get this: There are even moats surrounding this incredible property!
7. Senercy Secret – approx. $564 a night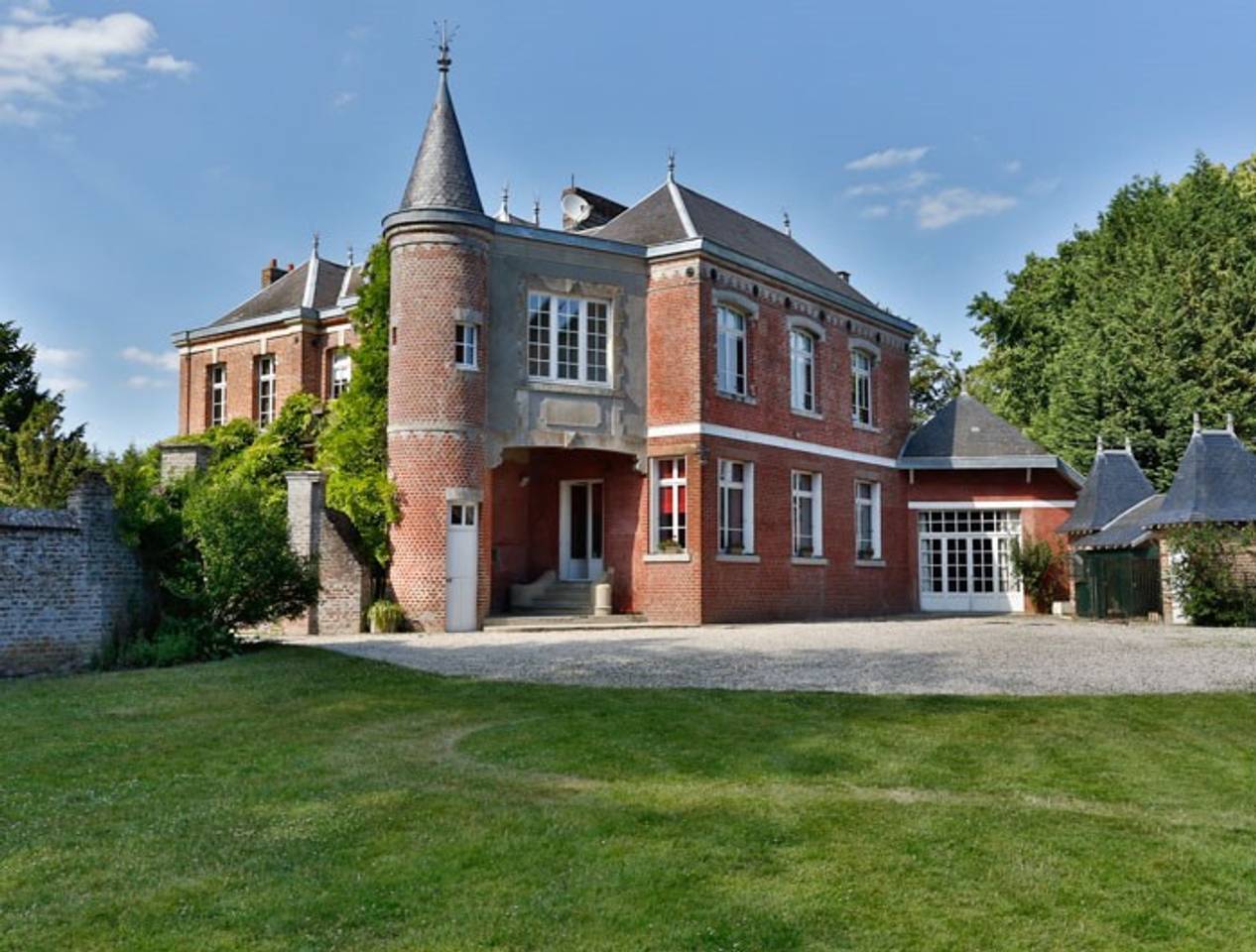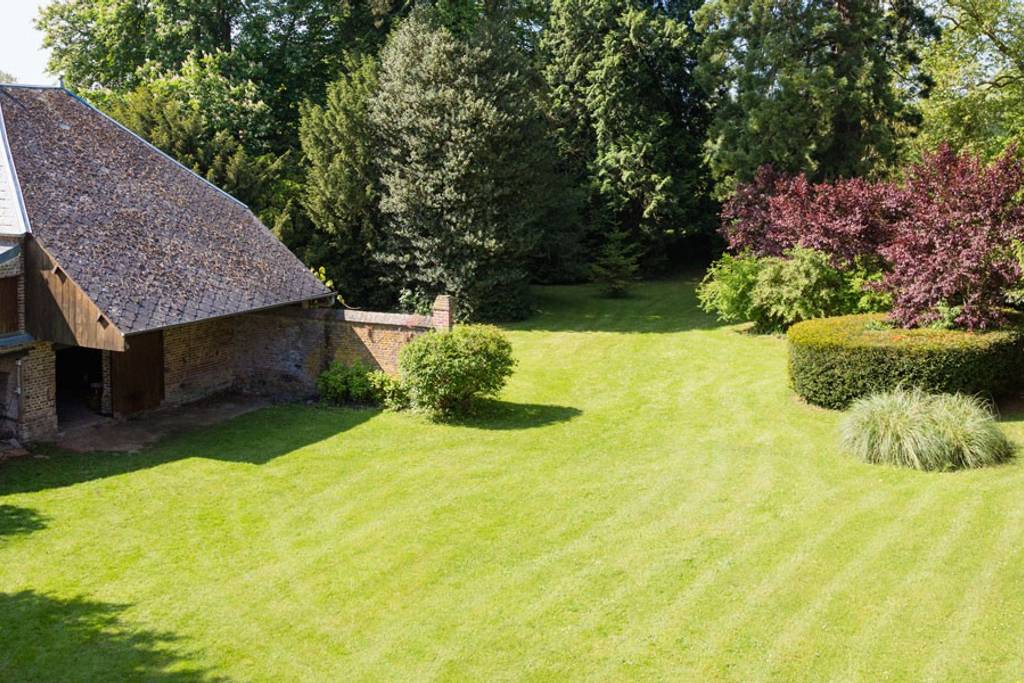 Known as Domaine de Senercy, this five-bedroom castle is decorated in a serene, minimalist style although it's still undeniably French. With a piano bar, pool room, private pond, pool, a tennis court, and an enormous lawn, there is more than enough to do here.
Located just a few minutes from the town of Saint-Quentin, which is an incredible place for architecture buffs as well as anyone who just wants a vacation in a typically French town that just happens to have a couple of very quirky attractions.
Two of the area's best-known museums include one called the Village of Yesteryear Museum & Crafts Motobécane which explores the history of the area and includes a little mini-museum dedicated to motorcycles and a museum of butterflies which is worth seeing for the antique wooden cases in which they're housed.
6. Bougie Bûcher – approx. $1,186 a night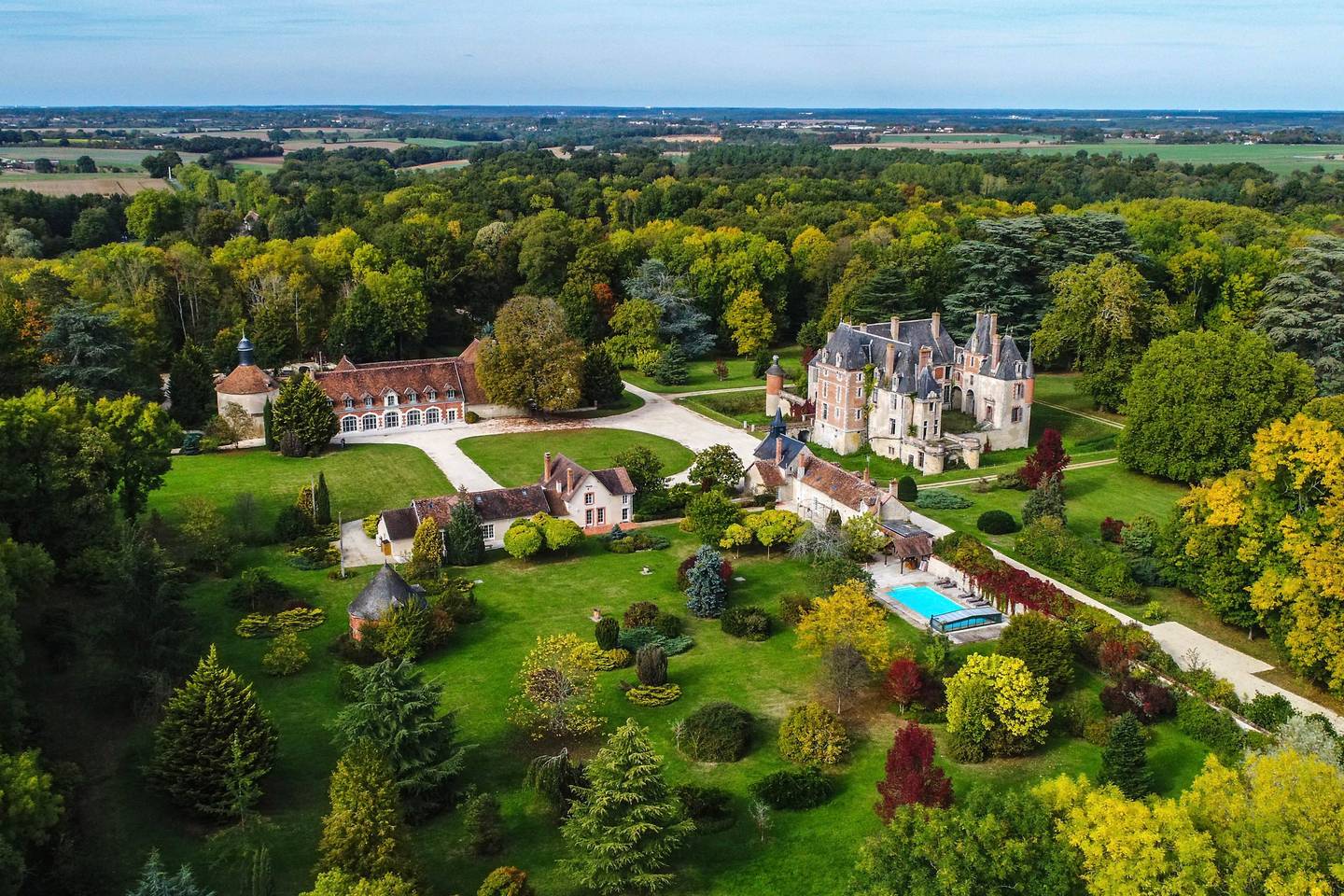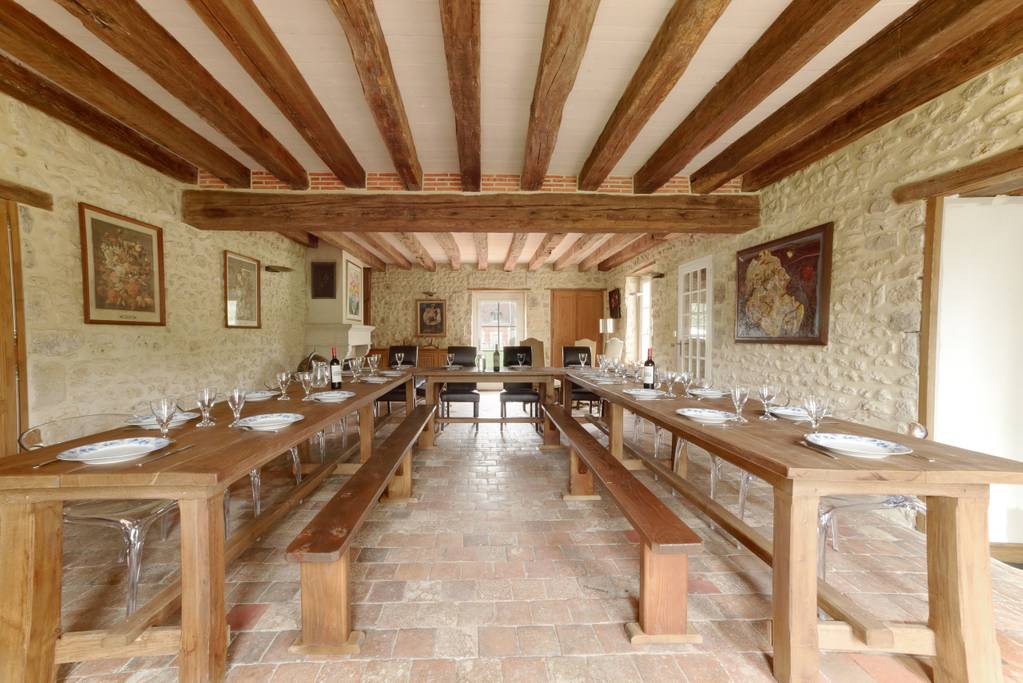 Whitewashed walls, toile de jouy wallpaper, big wooden beams. Le Bûcher, as it's known, has every major element that a French chateau should have. It also has a tennis court, a swimming pool, a private water well, and even a separate chapel on the grounds.
The garden has stunning English roses, wisteria, and endless room to take in fresh air. With capacity for up to 22 people, this Airbnb has a bar area, a two separate, fully equipped kitchen, a club house, BBQ area, two outdoor areas with seating for 25, and a dining room are that accommodate 24 people, so if you're looking for a really special place for a family reunion or special occasion, this is a great choice.
There's even a gym with cardio equipment, a ping-pong table and a "bowling" area outside (so you can work off that wedding cake). If you really want the full French country house experience, the owners of this castle Airbnb will arrange for a private cook and/or butler to be at your beck and call!
These 8 Gorgeous French Châteaux Are Available on Airbnb
8 Provence Airbnb Homes Perfect for Lavender and Sunflower Season
The best Airbnb homes near the American University of Paris
5. Original Orangerie – approx. $559 a night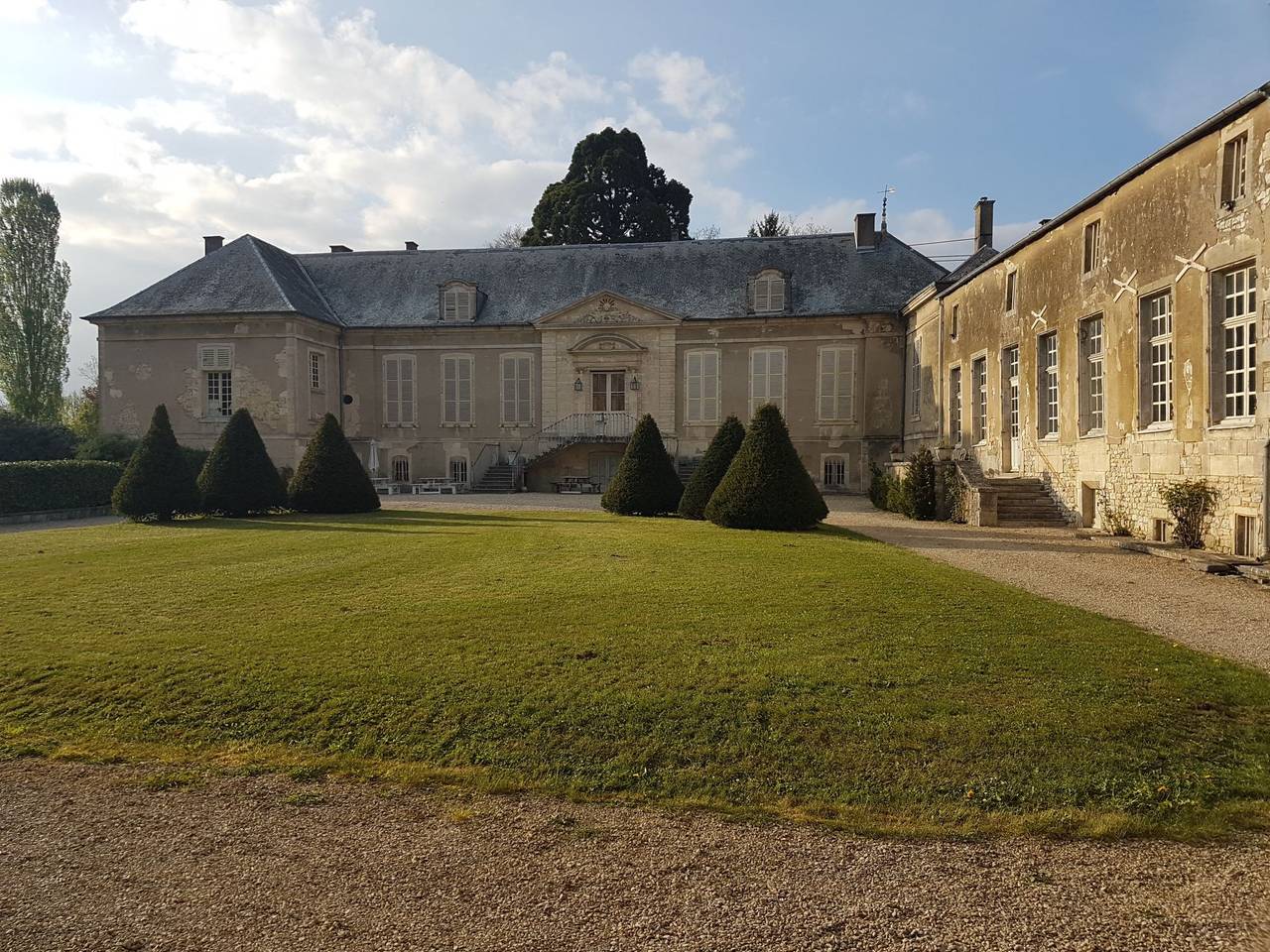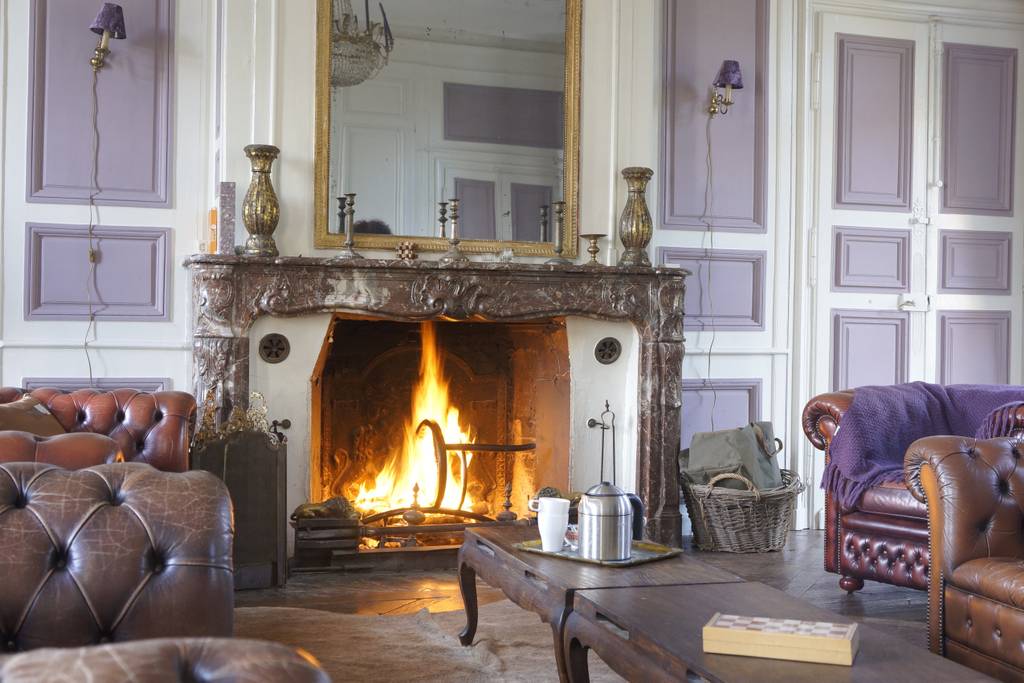 When your Airbnb has its own orangerie, you're in a real French chateau. With 11 bedrooms, five kitchens, and a huge walled garden, this is probably not the place for a solo vacation. Dating from the beginning of 1600, this is a place where you can truly feel the history in every brick and beam.
Chateau de Riaucourt as it's known, has four fireplaces, breathtaking arched ceilings, a library, and stunning, manicured lawns with perfectly groomed topiaries. Full of antiques, this home also has wood floors that look like they came from Versailles.
Located in the town of Poisson in the region of Haute Marne, you'll be just a short drive to four different golf courses, tons of lakes, and endless hiking.
5 of the Coolest Airbnb Homes for Parties or Groups in Amsterdam
8 Amazing Paris Airbnb Homes You're Gonna Love
4. New York in the Maison – approx. $574 a night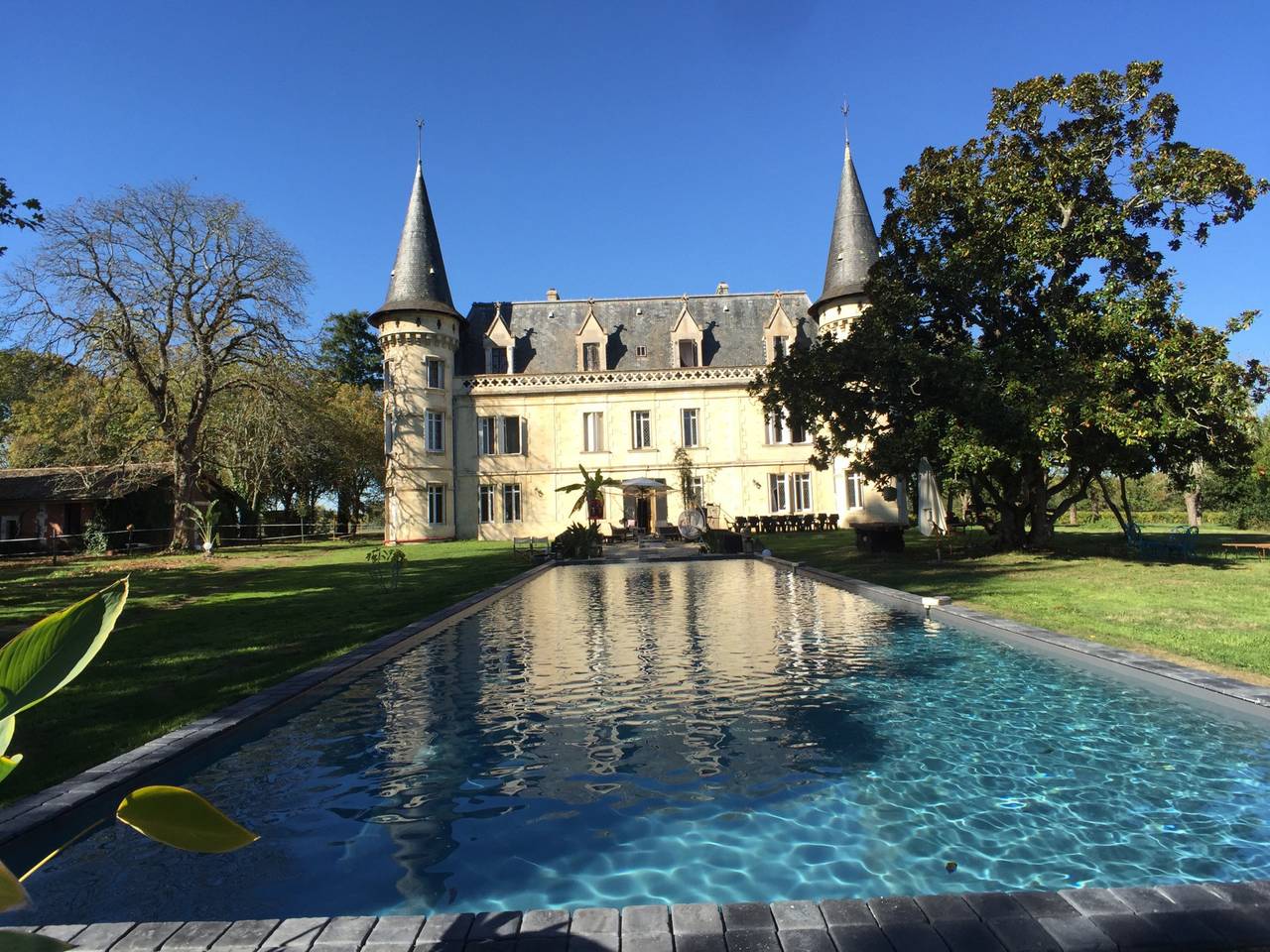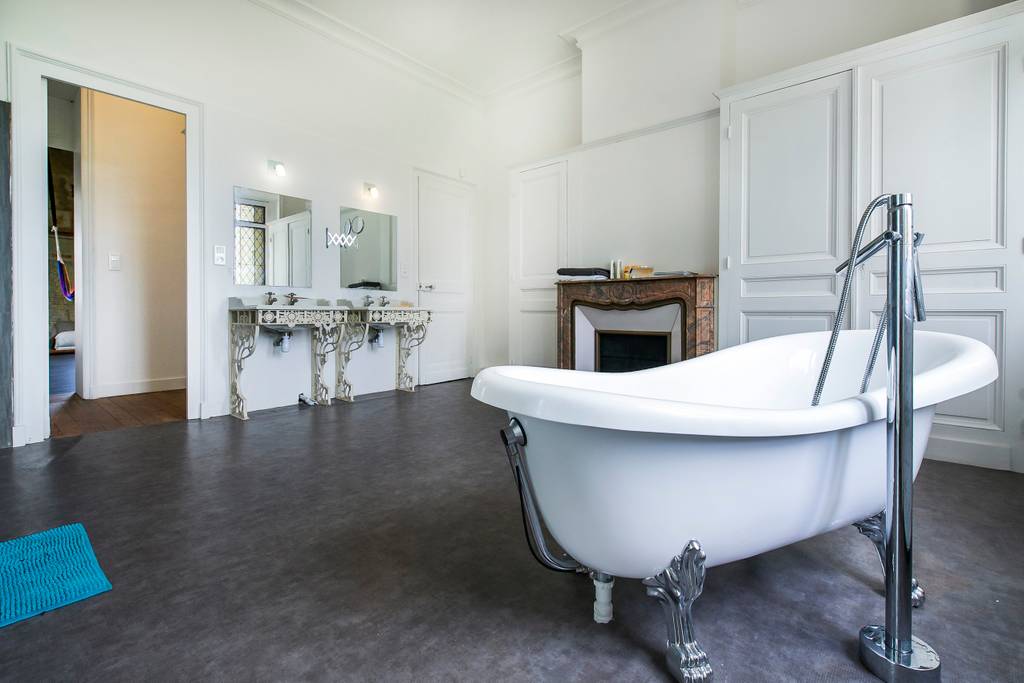 Call this one "New York Loft Meets French Chateau". With all the usual French castle elements (stained glass, ceiling beams, marble fireplaces), this one also has a few other features most castle Airbnbs do not, unless you happen to know a lot of castles with giant paintings of Marlon Brando as "The Godfather" in them.
Complete with a pool, billiard room, an enormous garden with outdoor seating area, and an almost 40-acre vineyard, this is not a small home. With eight en suite bedrooms, a bar, and even an entertainment room, this is a great place for a "hen night," or as we know them in the States, a "bachelorette party," or even an actual wedding.
Just outside of Bordeaux, this is true wine country so be sure to visit some of the area wineries like the Chateau Saint-Sulpice which has regular tastings.
3. Castle in the Sky – approx. $847 a night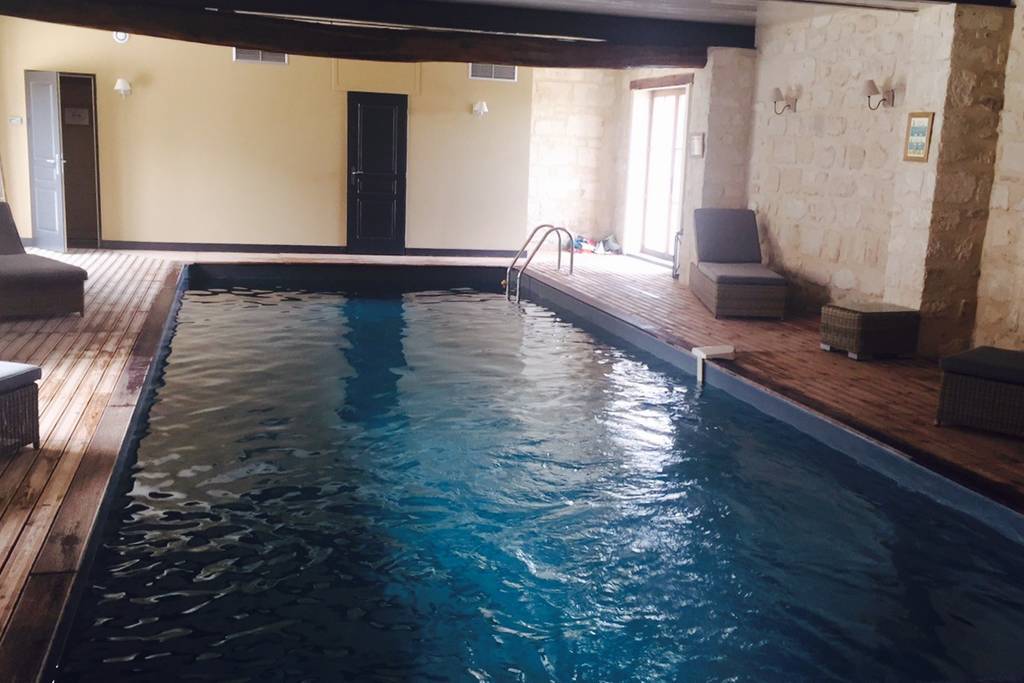 If this chateau looks like something out of a magazine, that's probably because it's already been in one. Stately yet incredibly warm, this six-bedroom, five-bath house sleeps up to 15 and is known as "L'Instant".
With both a beautiful farm below and terraces that jet out above the clouds above, this incredible Airbnb castle seems to effortlessly blend all its surrounding worlds. This 19th-century farmhouse comes with a garden full of David Austin roses (if you don't happen to be into gardening, these are pretty much the finest roses you can buy) and a breathtaking view of the surrounding area including the Abbey of Morienval which is like something out of a fairy tale.
Each room in this home is themed to reflect a different activity popular in the area. While you can't bring a dog with you, you can bring your horse who is free to roam free in the home's forest.
2. 70s Storybook – approx. $2,084 a night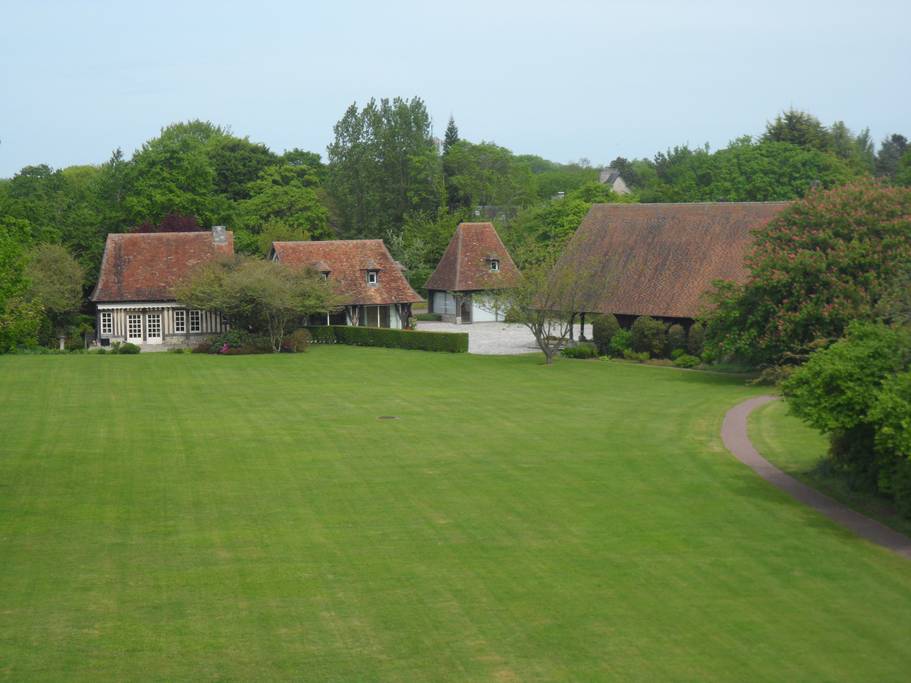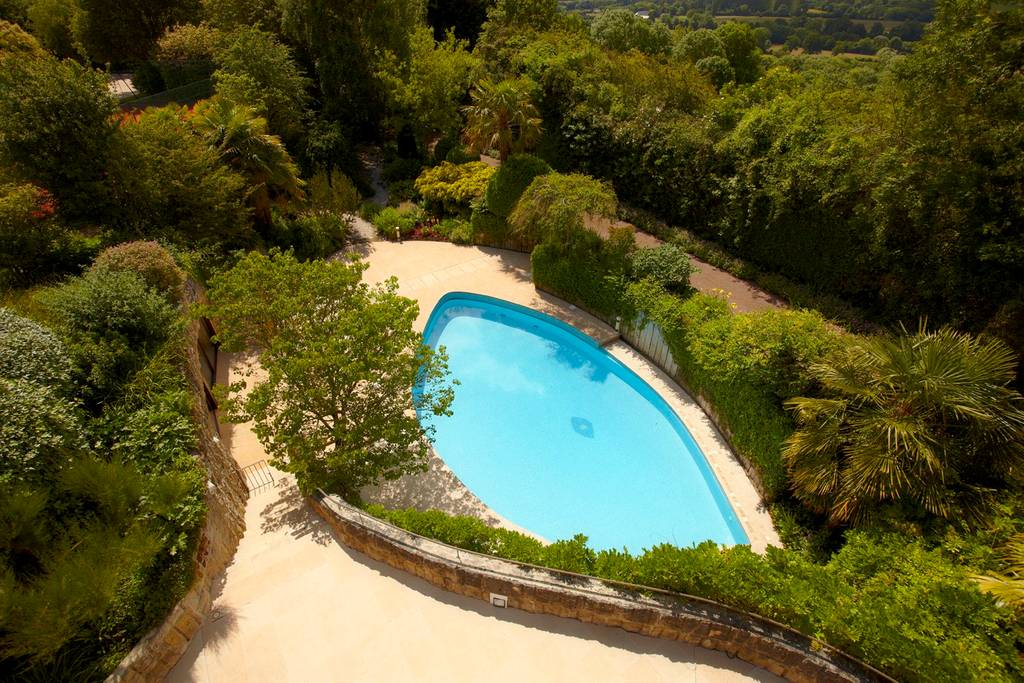 Picture what it would look like if Marie Antoinette's Petit Trianon at Versailles, a California beach house, and a 70s disco queen had their own baby house and you've pretty much got Domaine de la Croix Solier as this French Airbnb is known.
Situated on over seven acres, the three buildings on this property not only have everything a proper French country home should have but a major, exclusive resort. With a jacuzzi, solarium, heated pool, tennis court, golf practice area (known as "le green"), a sauna, bar, and a billiard room, if you're bored here, you may need to seek professional help.
And can we talk about that kitchen? Did Halston live here at one point because that might be the most incredible 70s kitchen ever. Like, You'll leave here the master of your domain (sorry, we couldn't help ourselves on that one).
1. Périgord Perfection – approx. $485 a night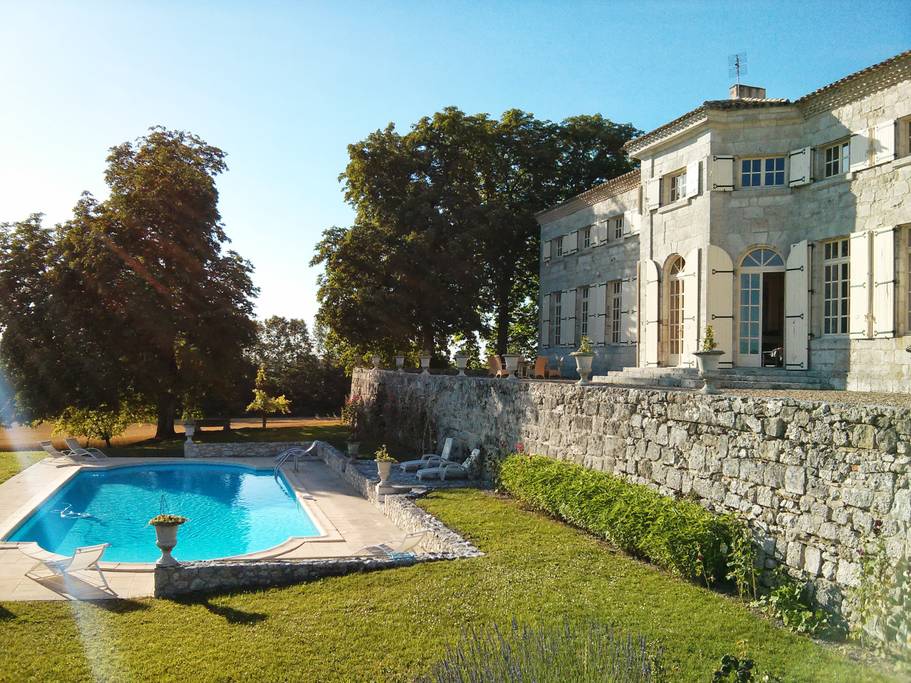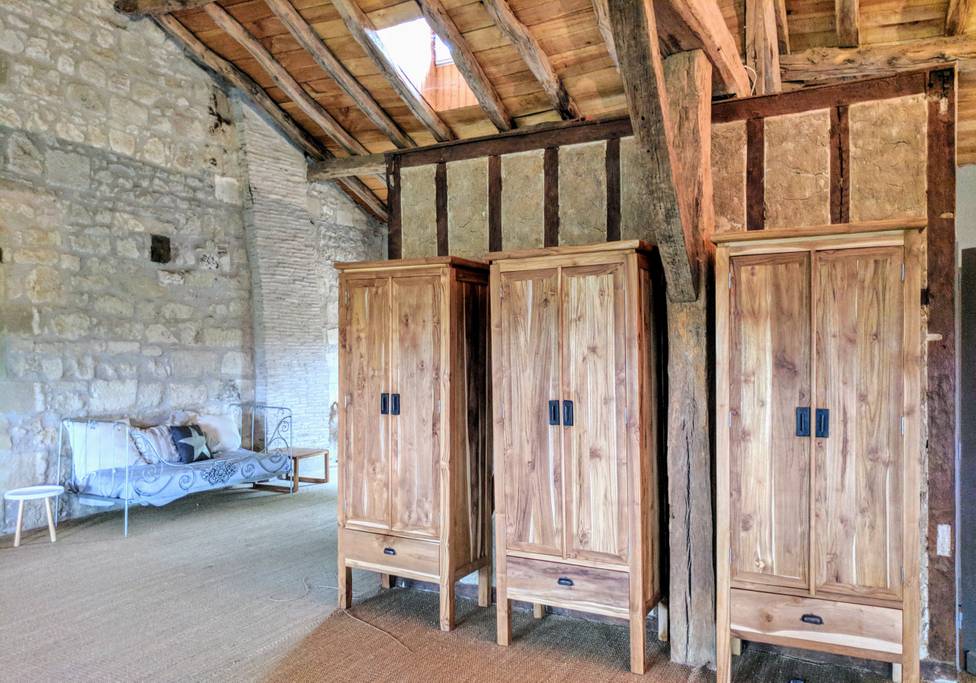 Dating from the 17th-century, this mansion located in the 'Périgord Pourpre" can accommodate up to 16 people so start planning that family reunion. With six large bedrooms and more than enough to keep guests of every age happy you won't have to worry about keeping everyone occupied.
With over six acres of land, a 55-ft. pool, and an enormous garden, there's plenty to do outside, especially if you take advantage of that terrace for your meals. With tons of toys, a puppet theater, and even a billiard room, there's more than enough to keep little people occupied even if it rains.
If you're in the mood for a little luxury, private massages can be arranged as can a catering service and if you really, really want to relax, you can also arrange for a babysitter.