As any Downton Abbey fan knows, we're just a few short months away from the release of the Downton Abbey movie and that has us in a bit of an English country kind of mood. Luckily, there are plenty of great stately Airbnb homes in the English countryside to help us scratch that itch until the movie gets here (or after, now that we think about it). From homes with garden mazes to castles hundreds of years old, here are 8 Abbeys, Castles, and English Country Houses for Downton Abbey Fans!
7 London Airbnbs Harry Potter Fans Will Love
Where To Stay For Wimbledon: The 8 Best Airbnb's In South West London
8 Of The Best Soho Airbnbs For Nightlife Lovers in London
8 Of The Coolest Airbnbs In Shoreditch, London
8. Well, Well, Wellies! – approx. $991 a night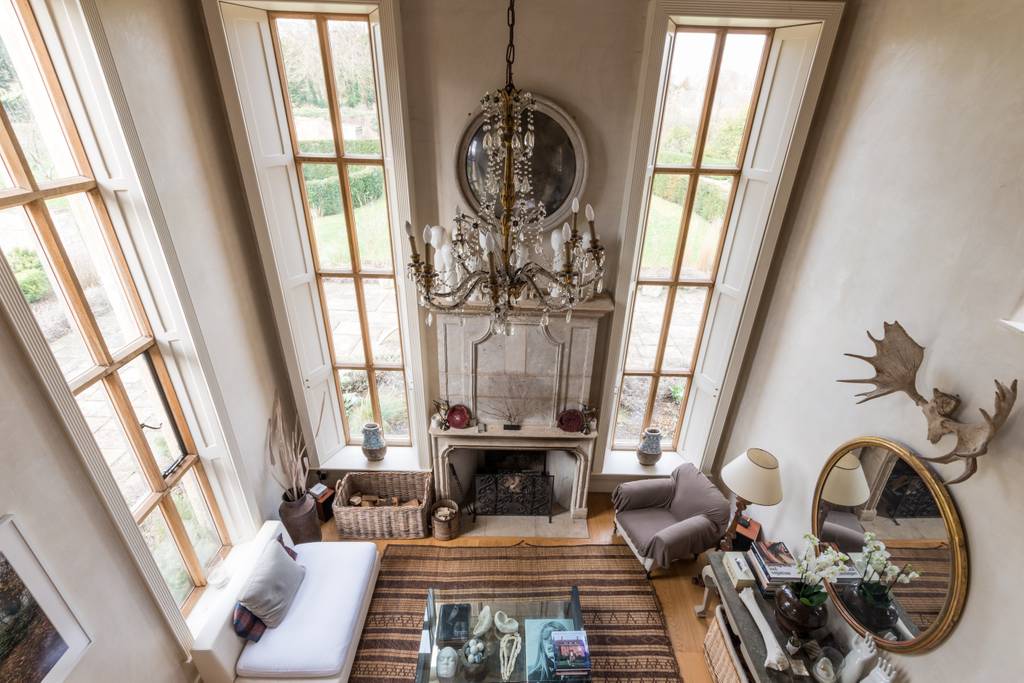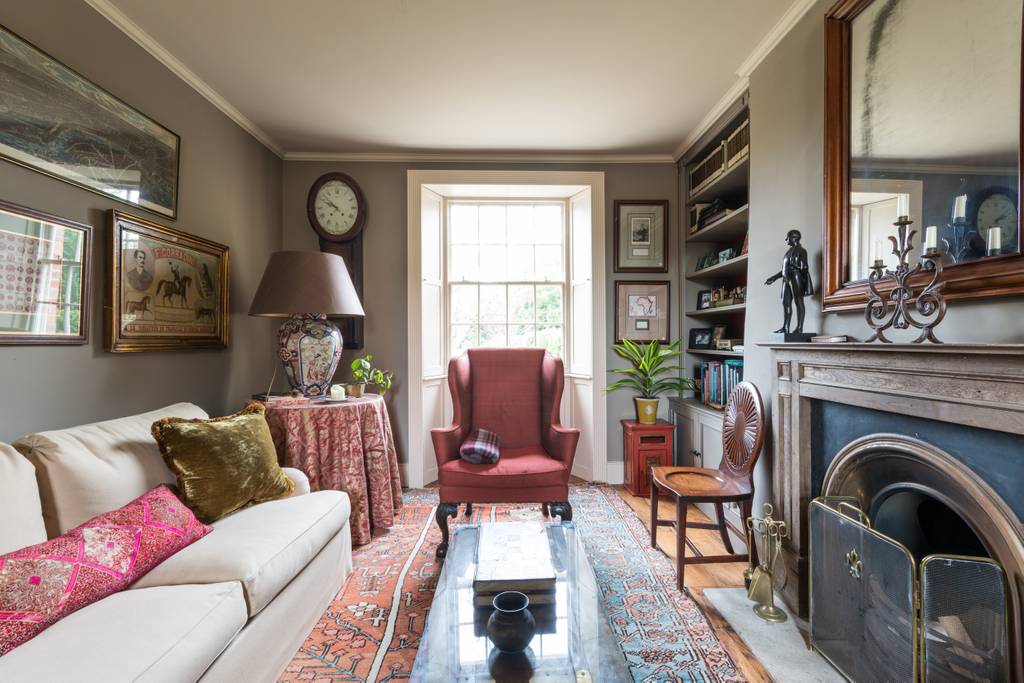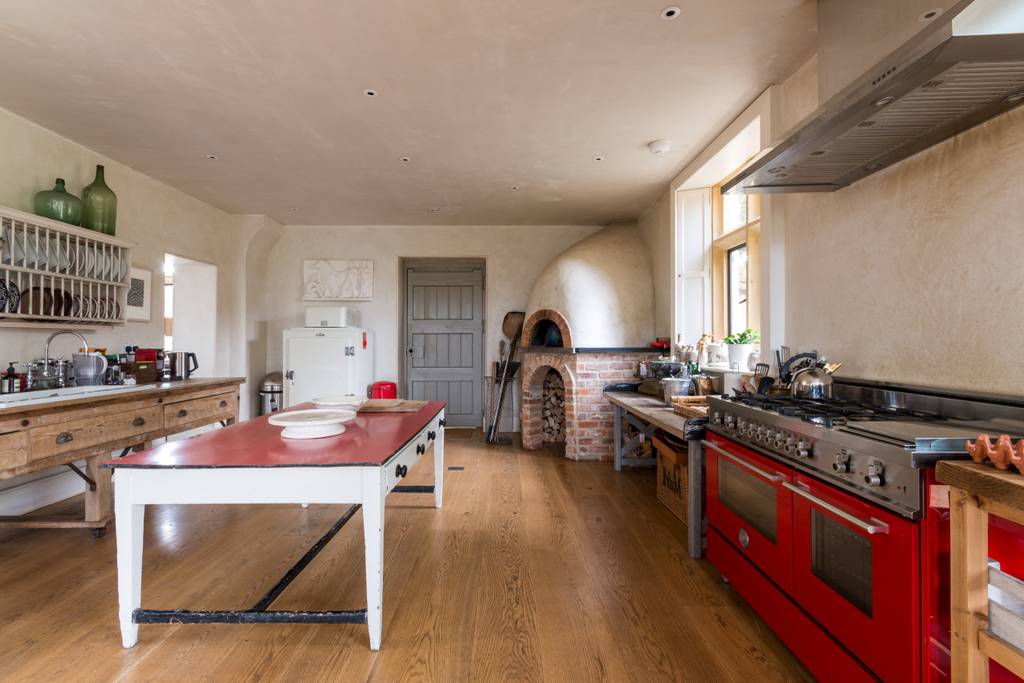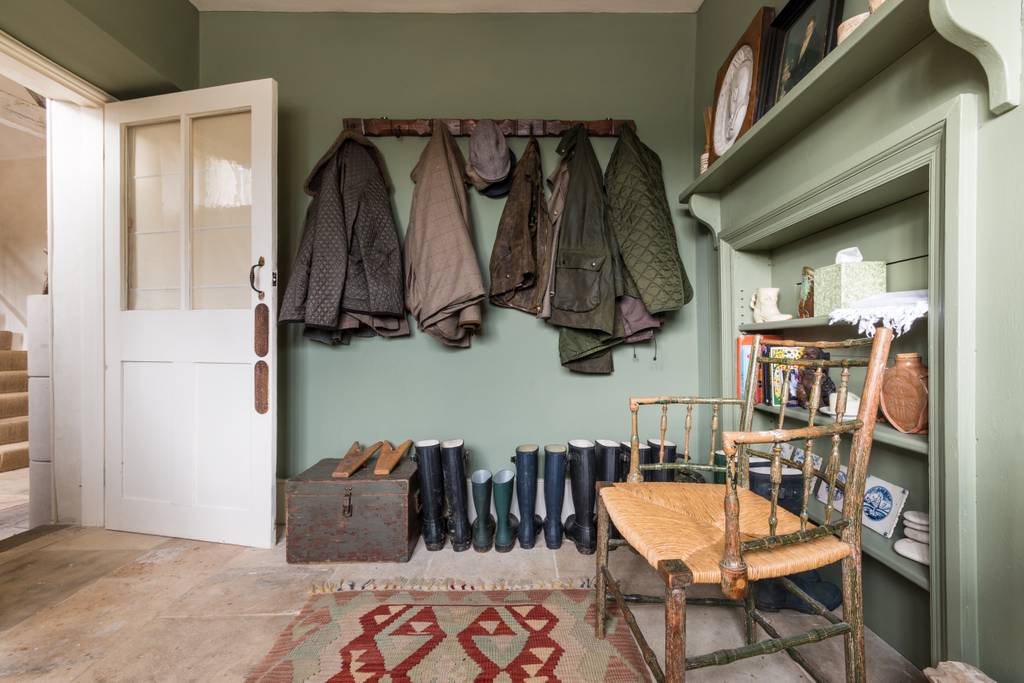 You know you're in a true county house when there's an entire room dedicated to Wellies. The most incredible mix of traditional English country and modern simplicity, this truly is the quintessential Cotswolds Airbnb. There are sheep in the paddock, koi fish in the pond, lavender all over the property, a study, vaulted ceilings, a clawfoot tub, heated oak floors, botanical prints, and portraits of very regal-looking people all over the place.
With large communal spaces both inside and out this is a great Airbnb to rent if you're traveling with a large group especially given all the modern amenities there are here including a projector and screen for movie nights, wood burning oven for pizza parties, and even a maze in the garden for general silliness. It sleeps up to ten in its five bedrooms so there's a lot of room for silliness. If you go into town you might even spot some celebrities. Kate Moss herself has a ten-bedroom home in
7. Calm in the Cotswolds – approx. $1,176 a night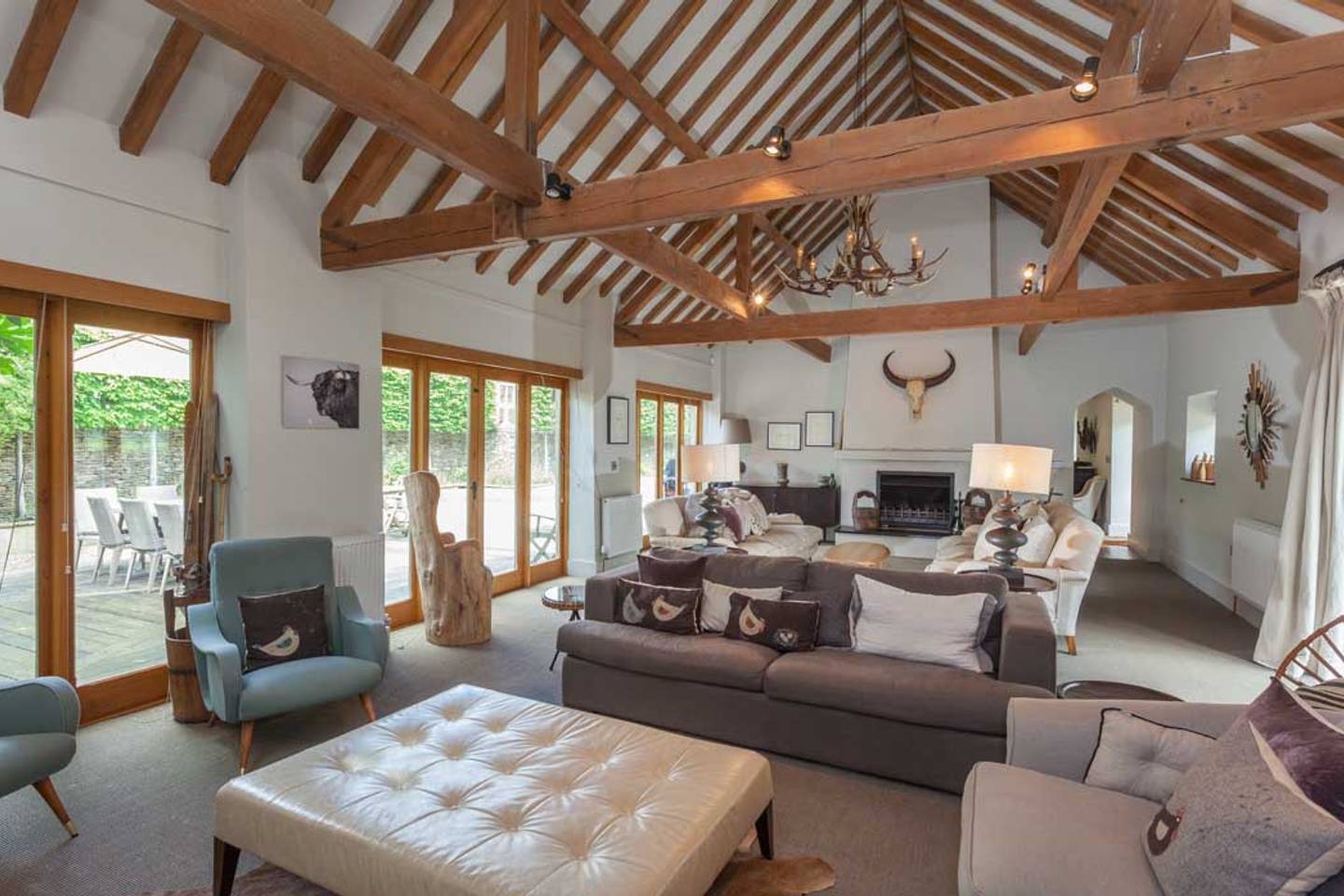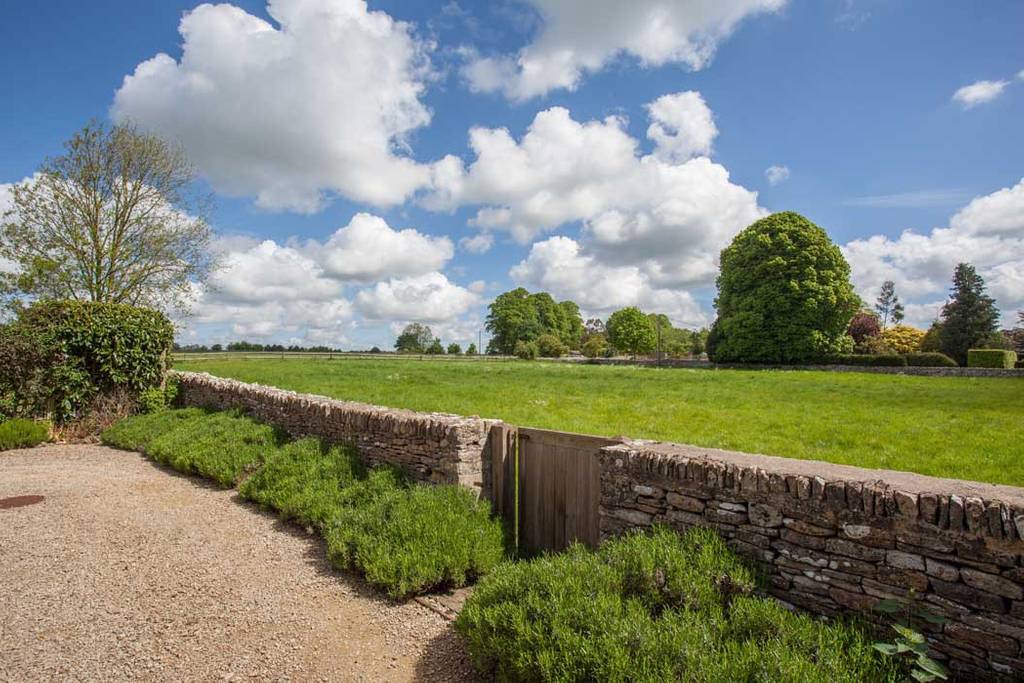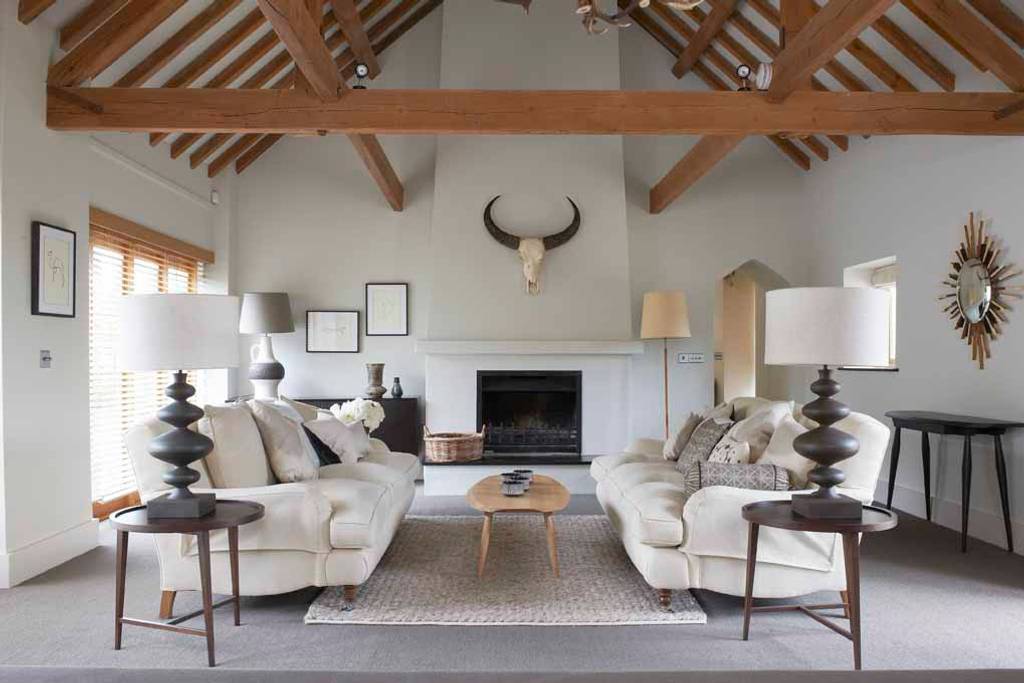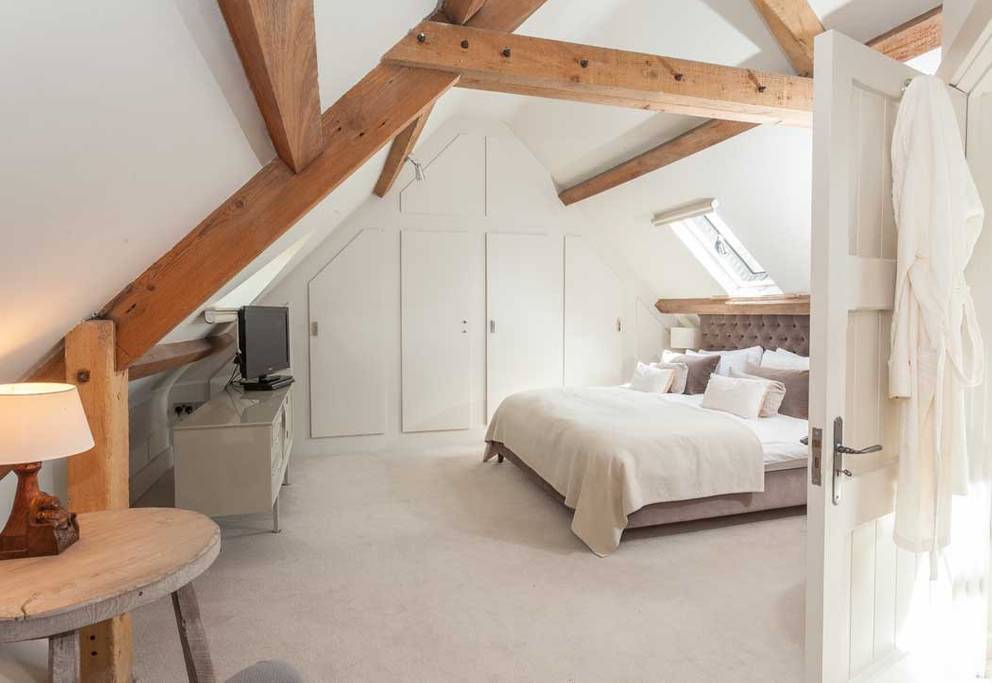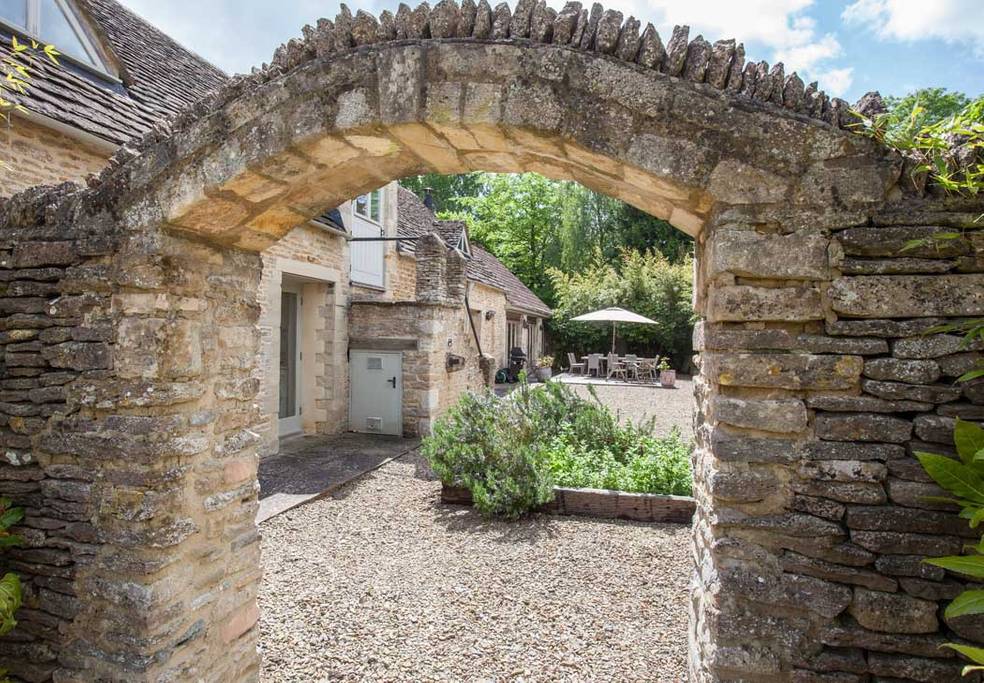 If there is a more relaxing, serene, or just plain beautiful Airbnb we can't imagine what it would look like. Decorated in calming neutrals, this eight-bedroom converted Cotswolds barn only has one rule: No stag or hen parties. Other than that, it's a wonderful place to stay with a large group as it sleeps more than 16. This Airbnb is located in Cirencester, often referred to as the "Capital of the Cotswolds" and for good reason.
This picture-perfect town is known for many things but one major highlight is its adorable outdoor market where you can pick up fresh food and even local crafts. If you're an archeology fan, you'll definitely want to check out the Corinium Museum, which, in addition to some great exhibits, has some really cool events, especially for kids.
Speaking of kids, Cotswold Water Park is nearby so if you're looking for something to keep them occupied, this is a great choice but if you're from the States, just keep in mind this isn't the American idea of a water park, but rather an area in which you can do all kinds of water-related activities like canoeing, water skiing, sailing, and kayaking as well as other country pursuits like birdwatching, archery, and horseback riding. Planning on staying long-term? This Airbnb host offers a discount for seven or more nights so be sure to ask about long-term stays!
6. Coggswell That Ends Well – Approx. $925 a night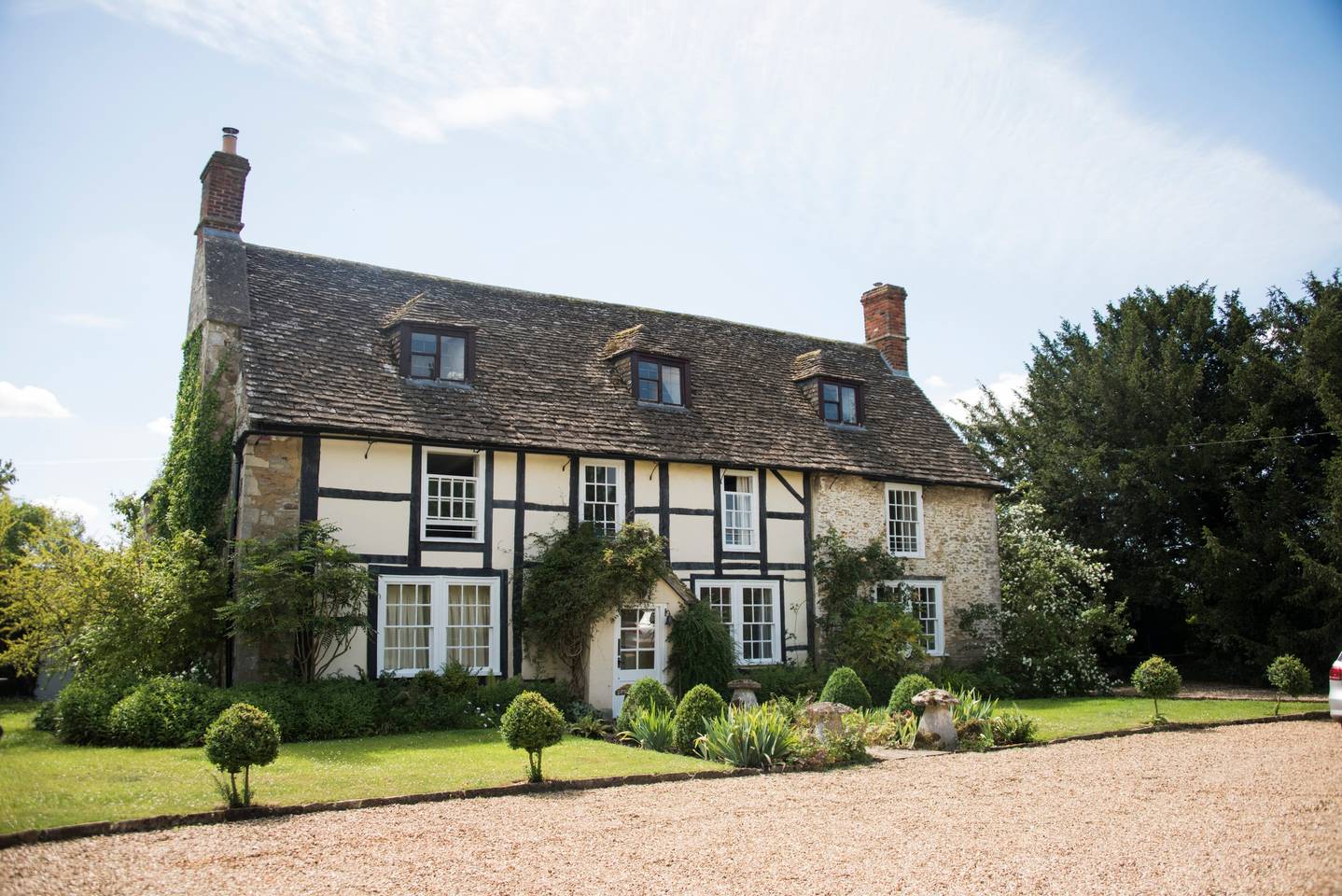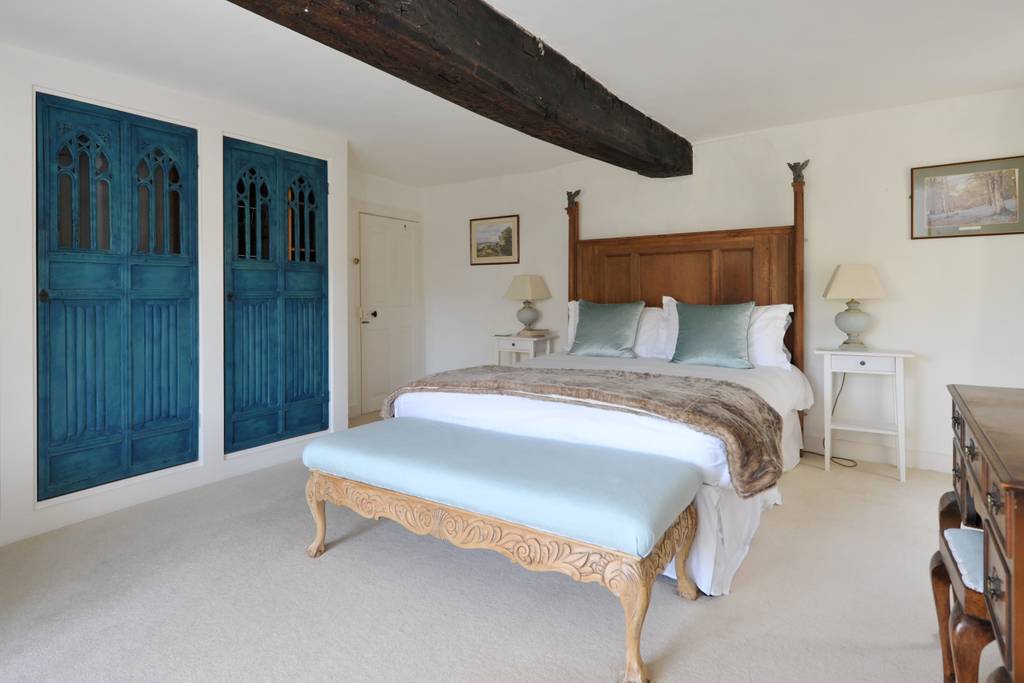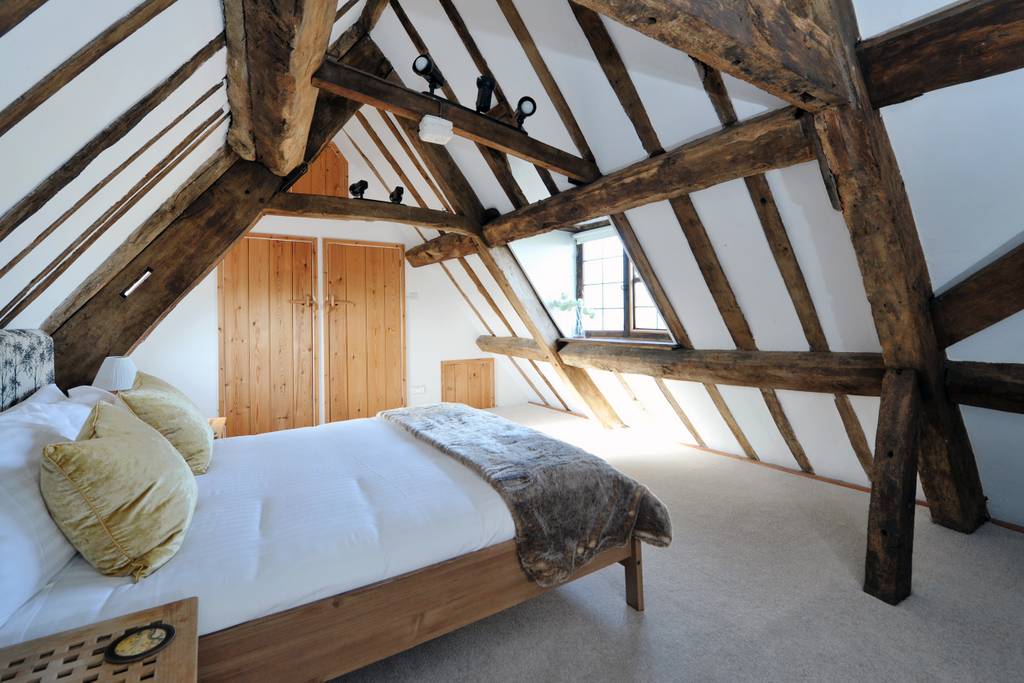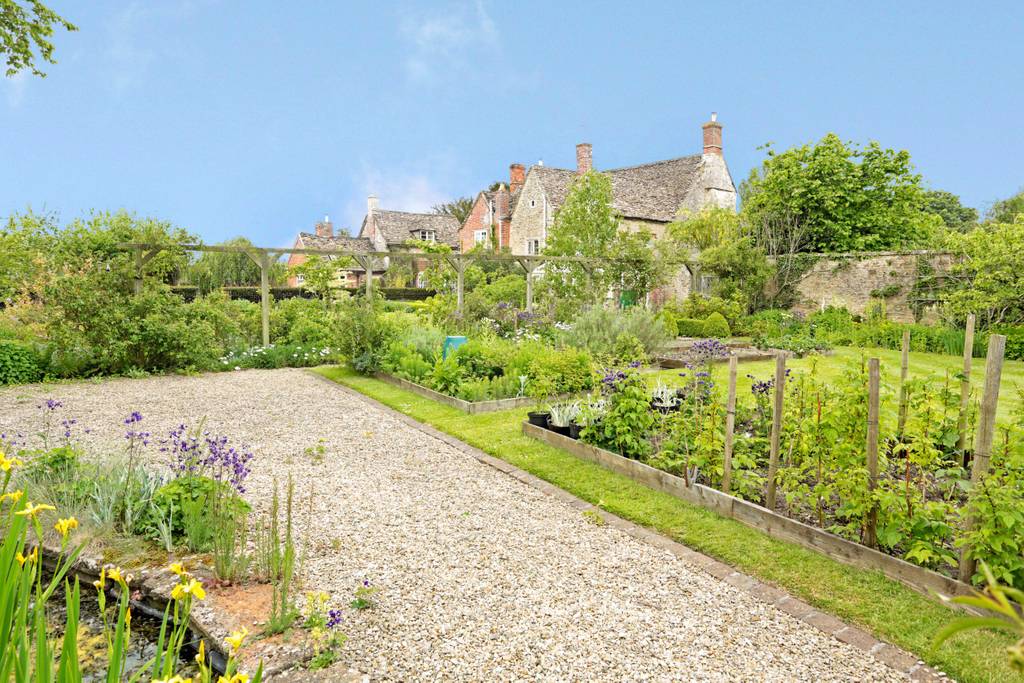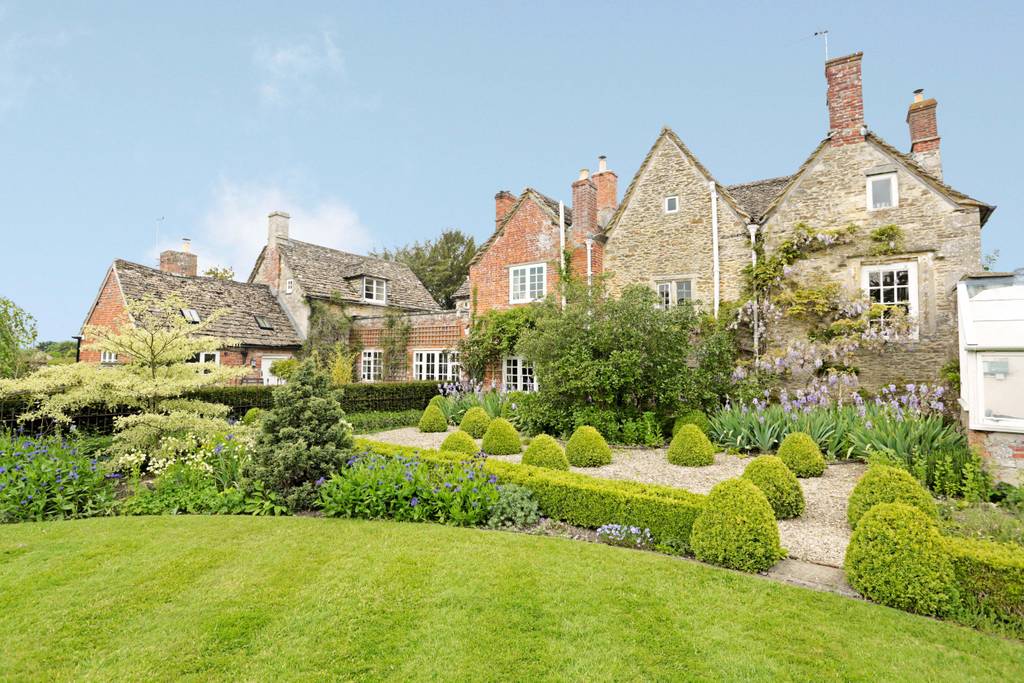 A true Tudor farmhouse, this Airbnb is set on six acres of breathtaking English countryside in Wiltshire and truly looks like something out of a movie. A Grade II listed building (which means it is a building "of special interest" and are legally protected from being destructed or dramatically modified), this seven-bedroom treasure sleeps over 16 and even offers a day rate if you're looking for a great place for a team-building exercise or business meeting.
It comes with an outdoor hot tub and even a welcome hamper full of bread, cheese, cakes, milk and crisps (or chips as Americans would refer to them). And if you agree not to let you dog on the sofas or in the upstairs area, you can even bring them along with you. If you come in the summer you'll get to see the absolutely magical English garden in full bloom and if you come in the winter, you'll get to use the unbelievably cozy fireplaces. Known as "Coggswell," this Airbnb is close to great local pubs so if you can, try to leave the grounds and get out for a pint or two.
5. Setting Piories – approx. $991 night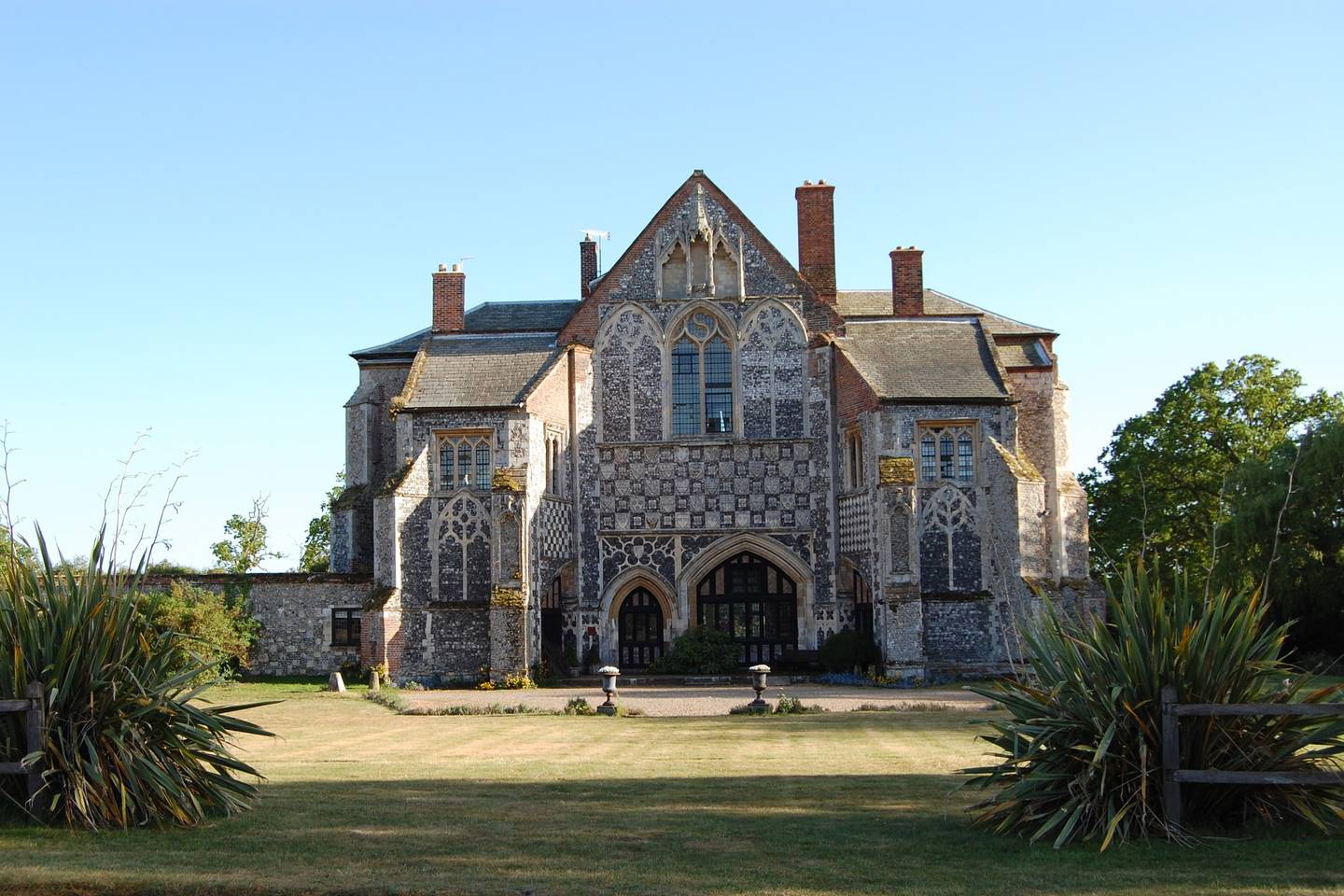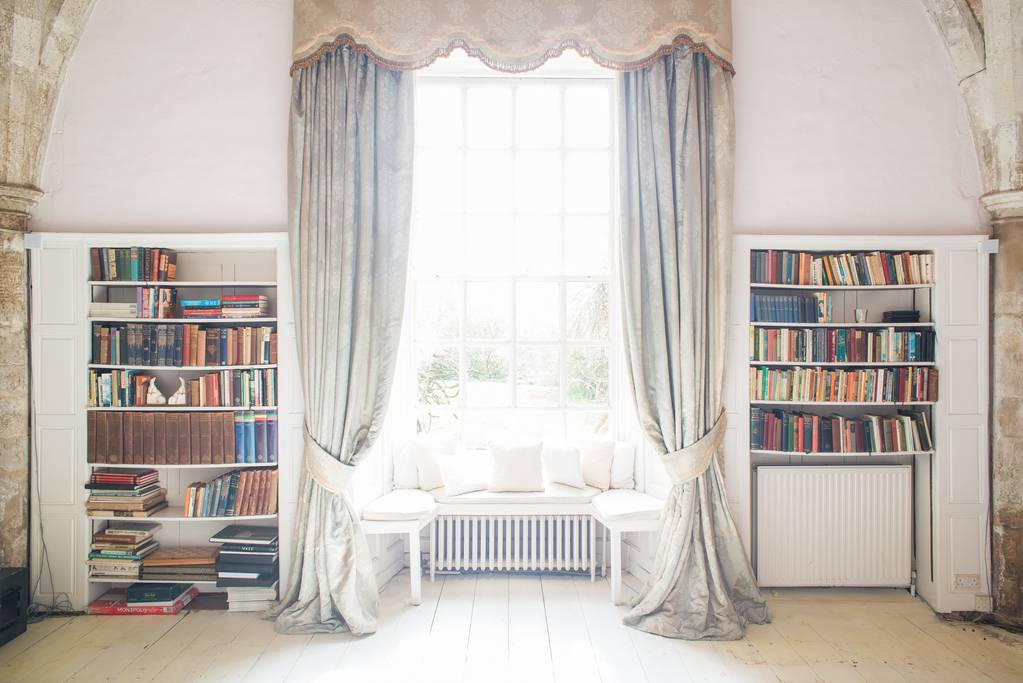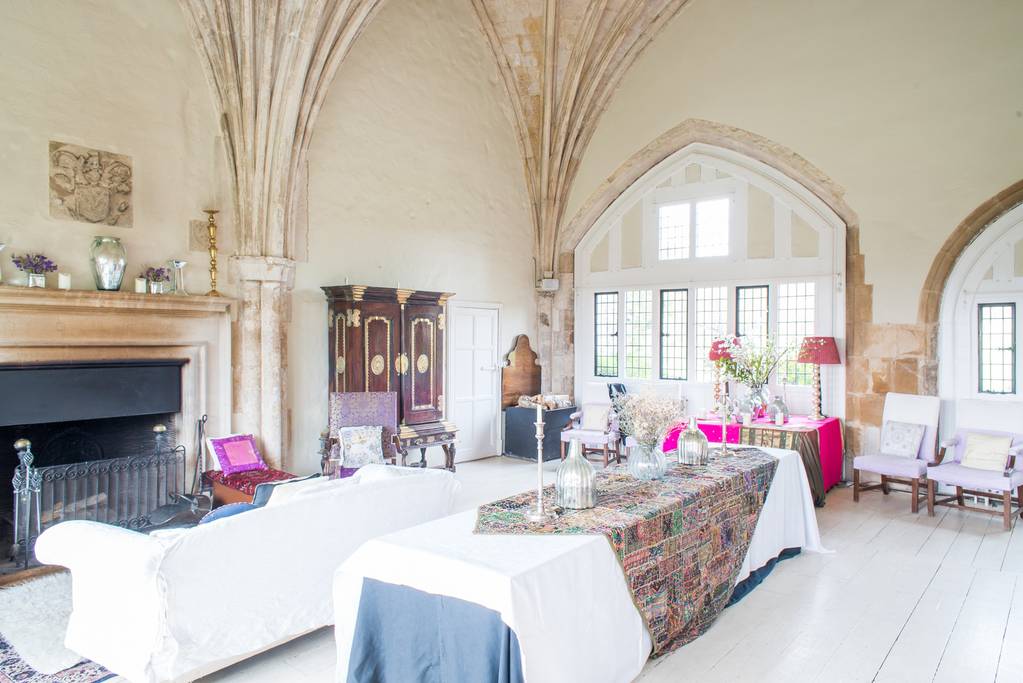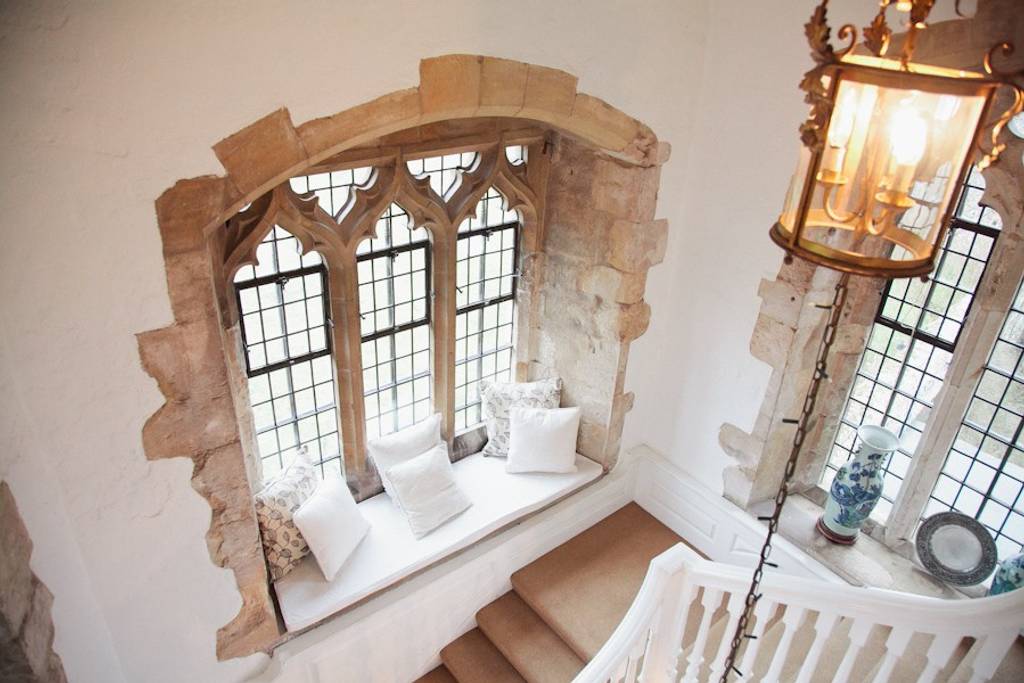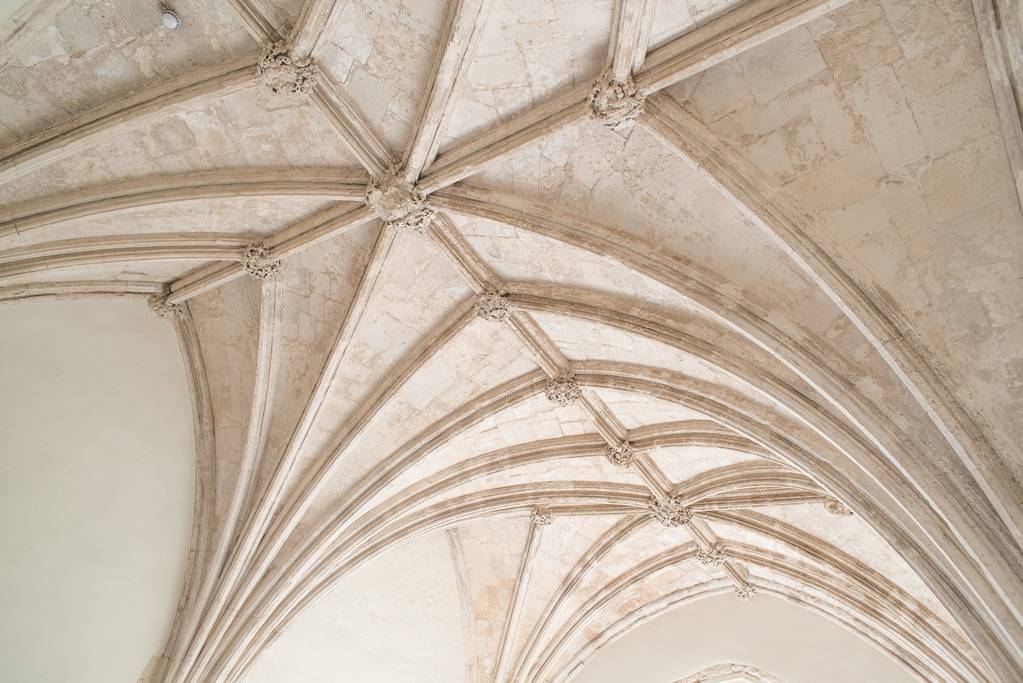 One word: Wow. Actually, two words: Double wow. This former 12th-century Abbey-turned Airbnb was an Augustinian monastery and truly looks the part. With enormous vaulted arches, eight acres of private park land, and within just a few miles of a beach, this place is truly almost impossible to beat.
Known as Butley Priory, this eight-bedroom, six bath Airbnb offers wifi, a washer/dryer, televisions, a dishwasher, a fully equipped kitchen with an AGA cooker, and even a tuned piano. If you're looking for a wedding venue, this is a perfect place as it's licensed for civil ceremonies for up to 100 and even has a fully licensed bar available!
Although it has that unmistakable English feel to it, it has just the right amount of quirkiness (note the "Moroccan" room!). Right near Orford, you'll have access to movie theaters, shopping and endless pubs (the Plough & Sail is a great local favorite). And be sure not to miss Orford Castle which might be the only place in the area that rivals the Priory in any way!
4. The Sunningdale Will Come Out – approx. $2,812 a night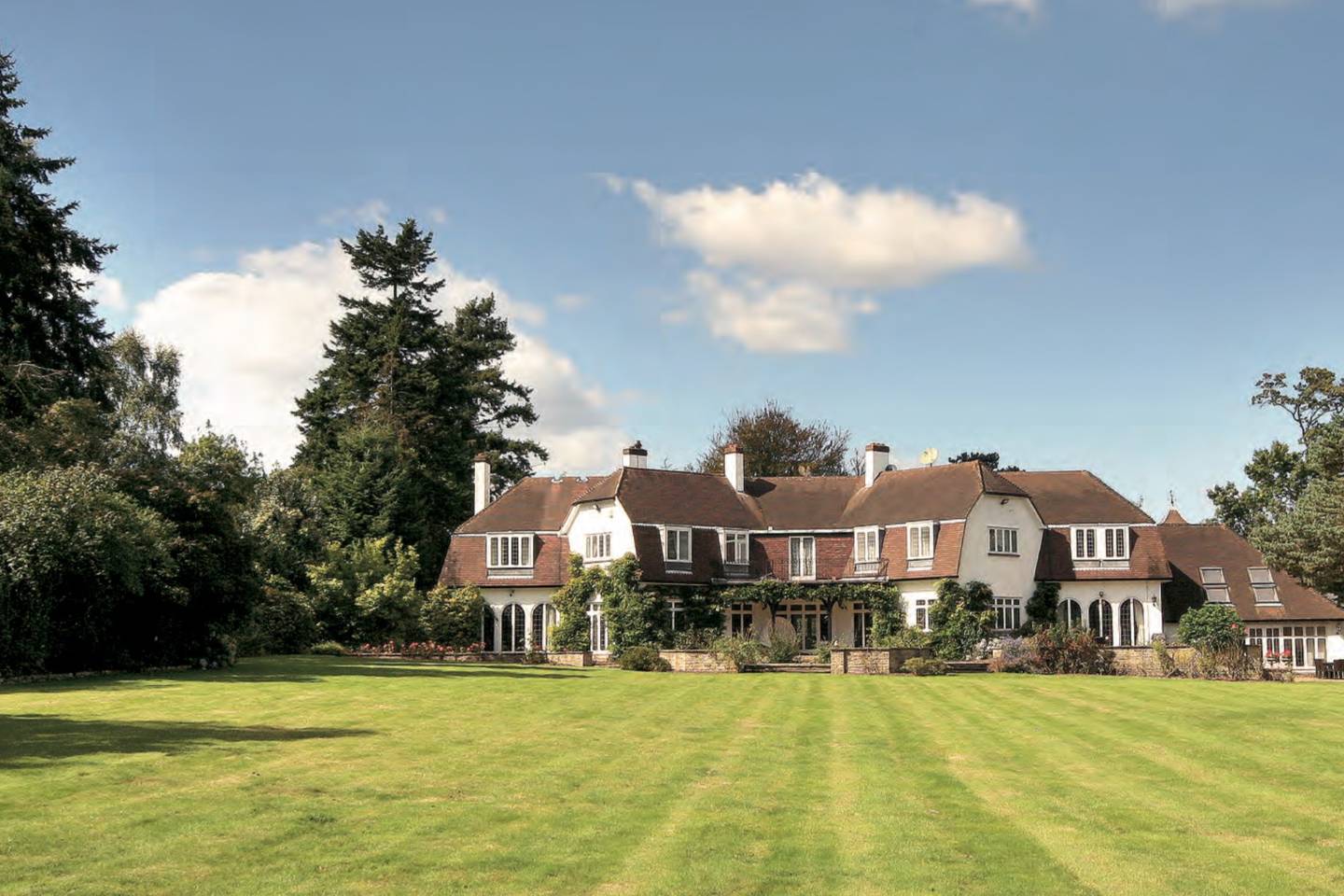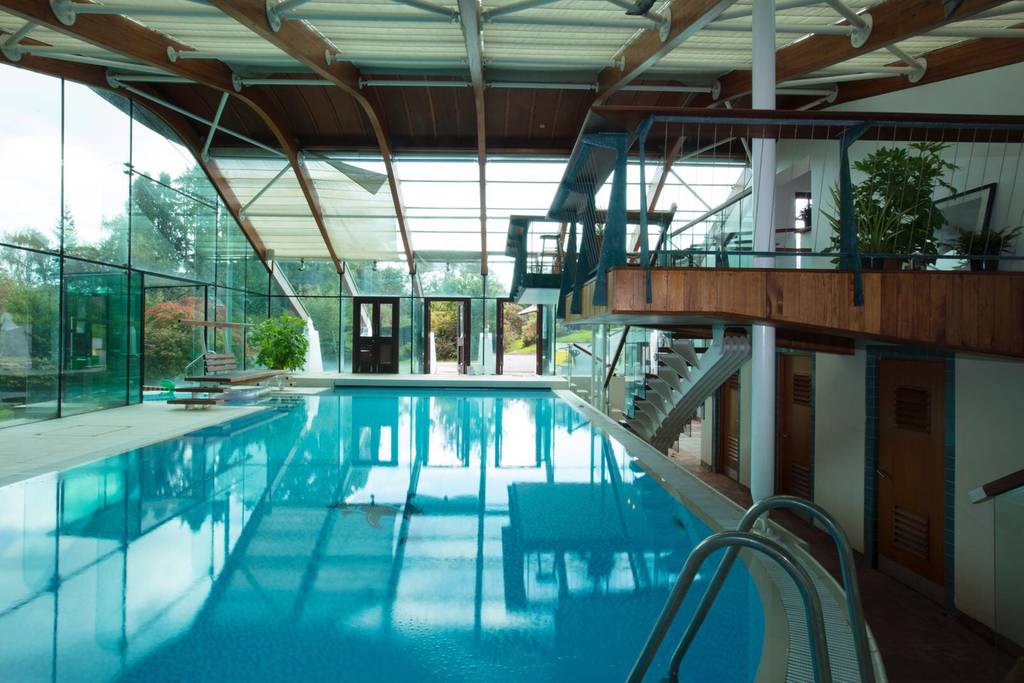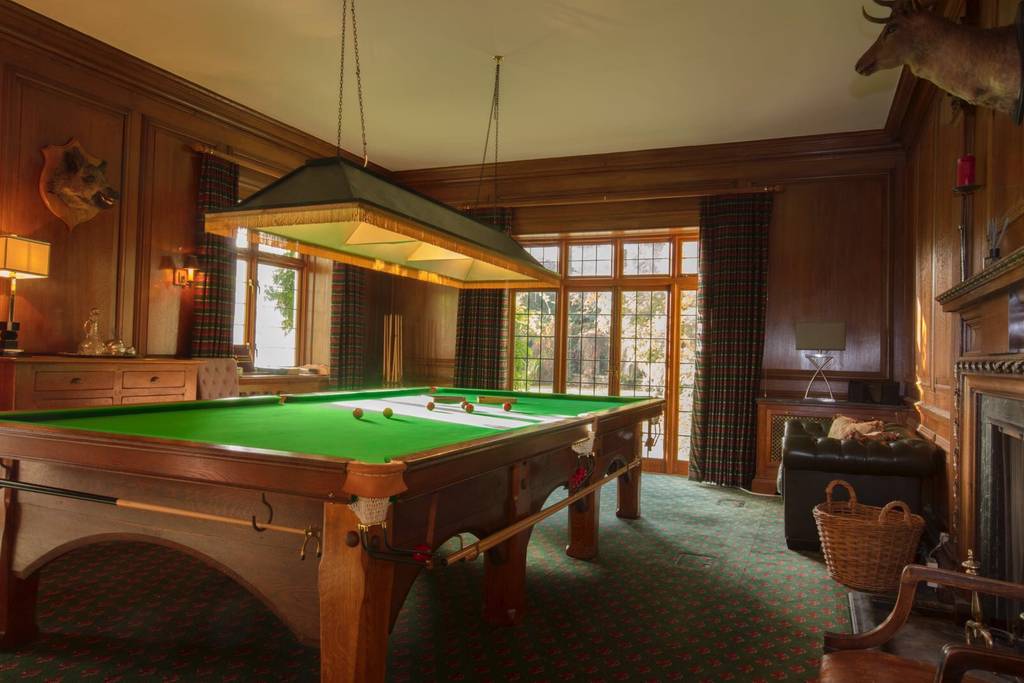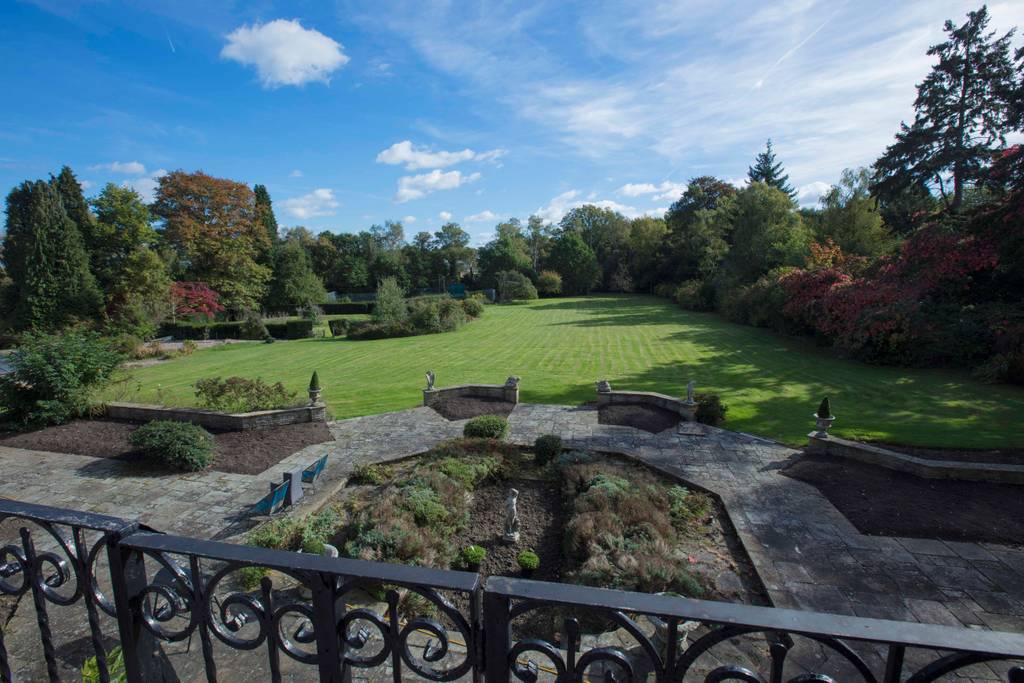 Built in the 1930s just after the period during which "Downton Abbey" is set, "Sunningdale Manor" as this Airbnb is known has absolutely every amenity you can possibly think of, right down to the dance/yoga studio. There's a spectacular fully heated indoor pool that's kept at a "Caribbean Temp". If you feel you've done enough laps for the day, you can head to the gym or the floodlight tennis courts, not to mention the billiard room.
Then head to the sauna/steam room for a little cool down (or warm-up as the case may be). Having just been outfitted with a new 750,000£ "leisure wing," you will definitely not be at a loss for something to keep you occupied. Even the kitchen can accommodate up to 20 people so if you're traveling with a big group, you can start the day with a big group breakfast. There's also a huge sitting room with a huge flat screen TV, perfect for an end-of-day movie.
If you're a sports fan, you'll be near a number of major sporting venues like Ascot (just be sure to bring a proper hat), Wimbledon (unless you're playing there's no need to wear all white), and Henley (be sure to bring us back one of those fabulous blazers). Life is certainly sunny at Sunningdale Manor!
3. In Awe of Audley – approx. $793 a night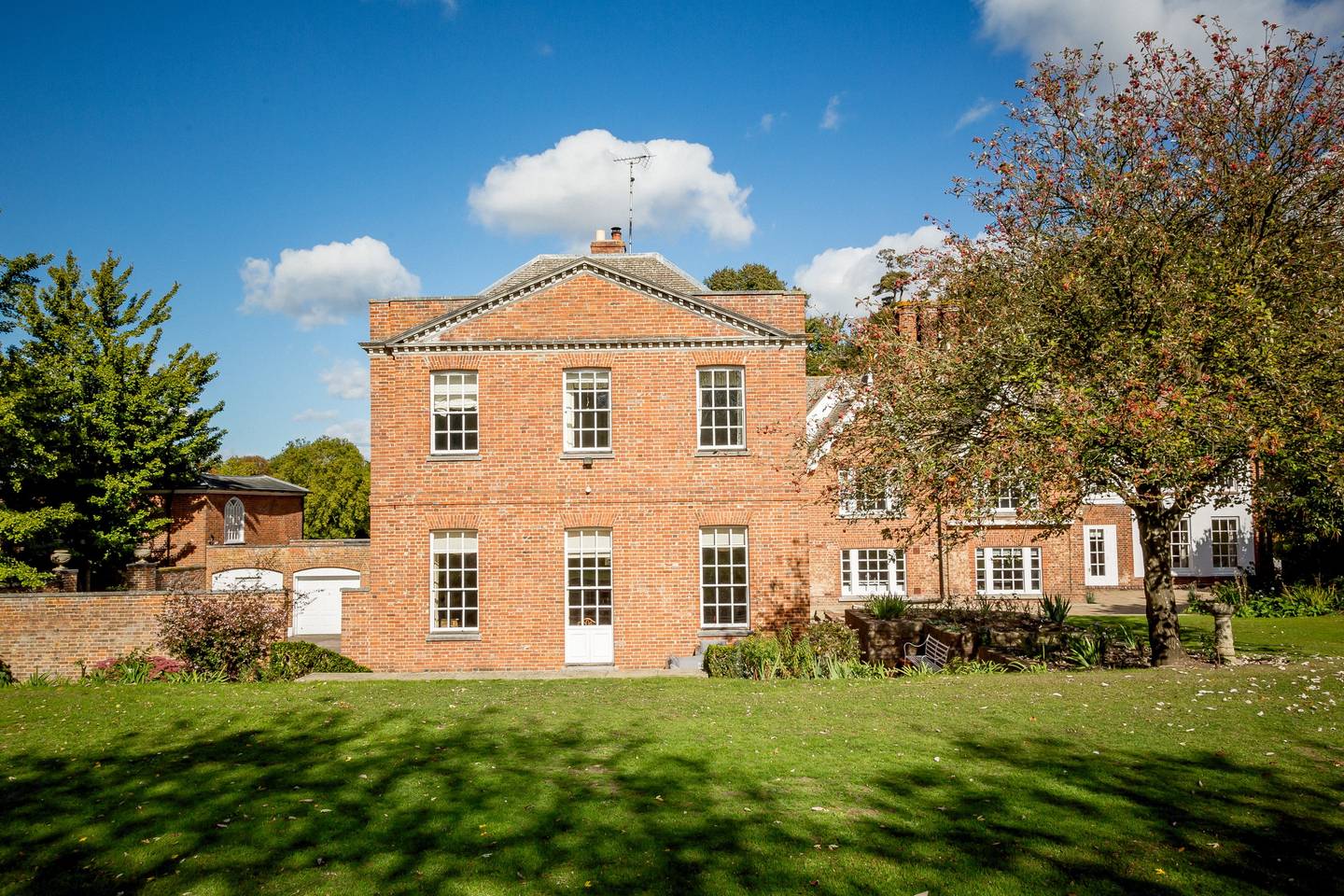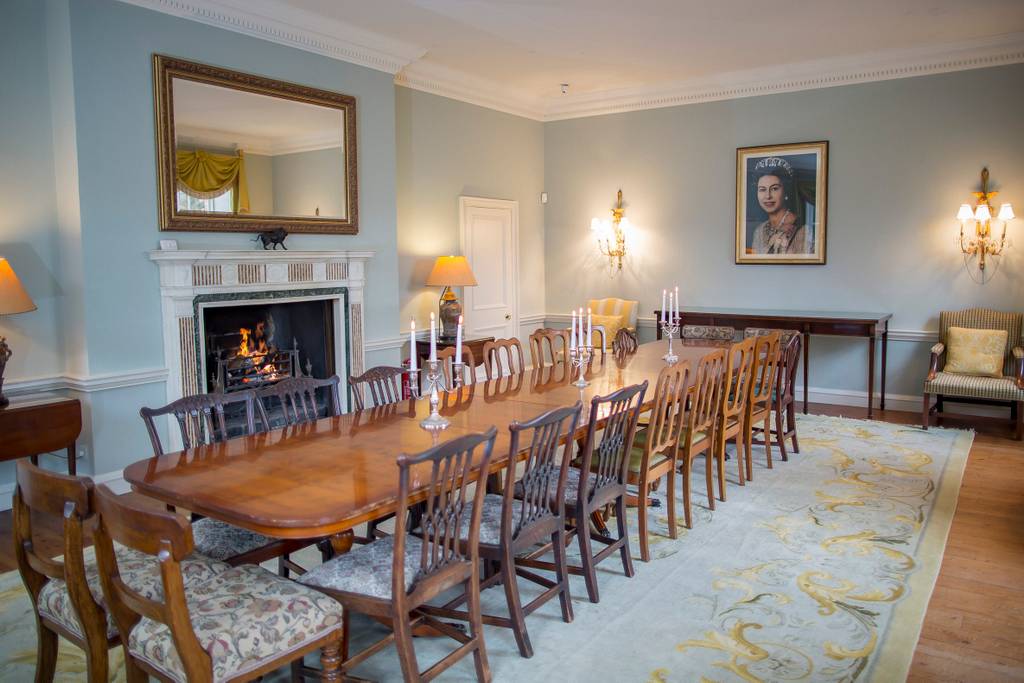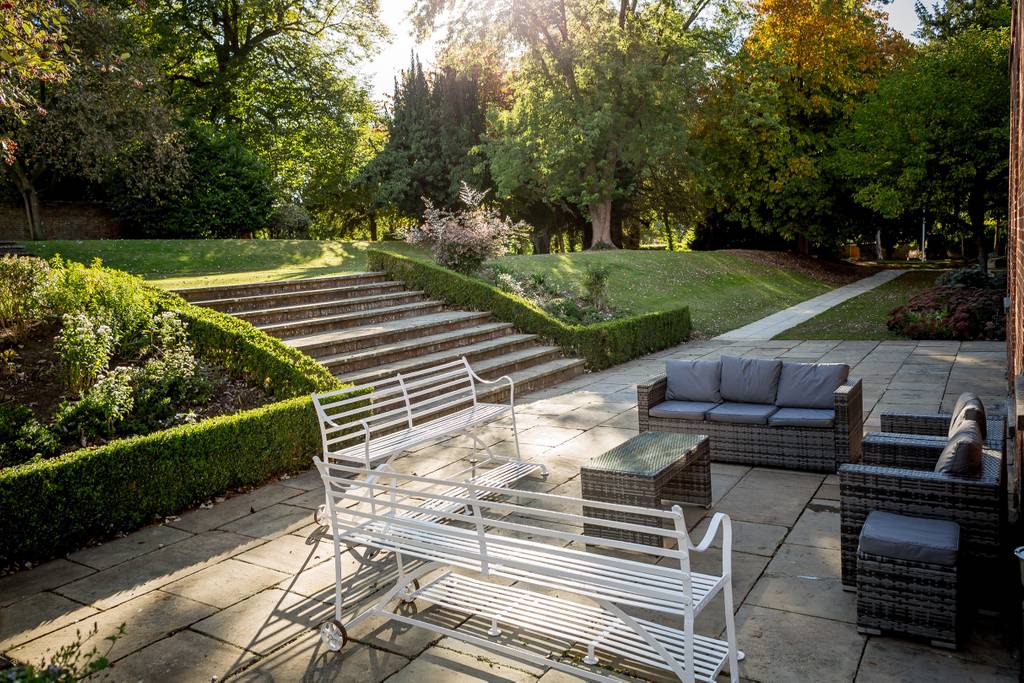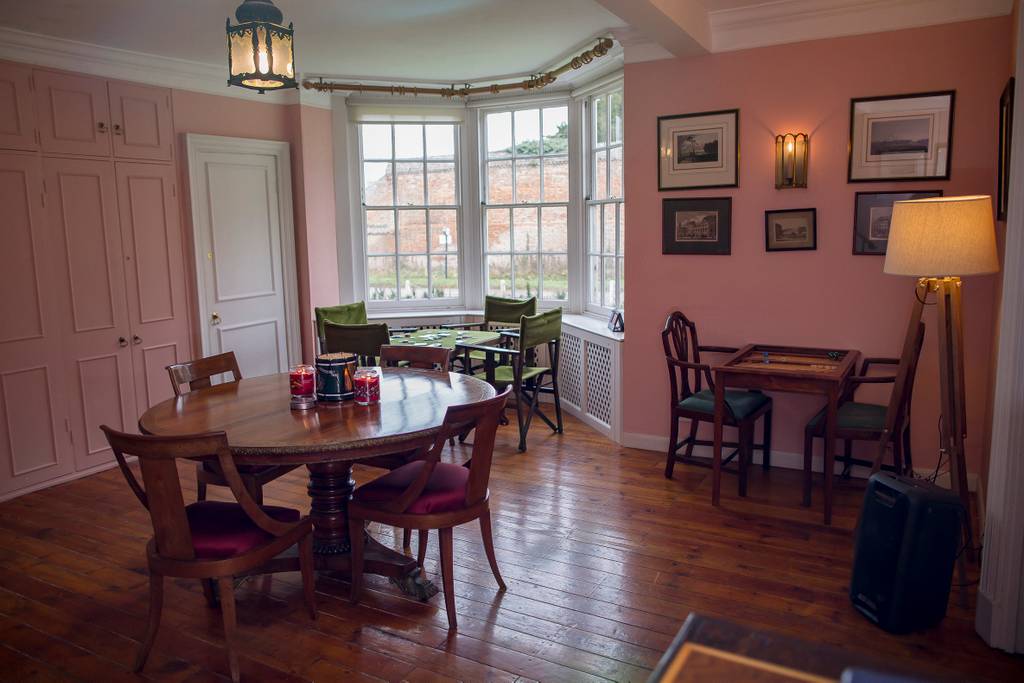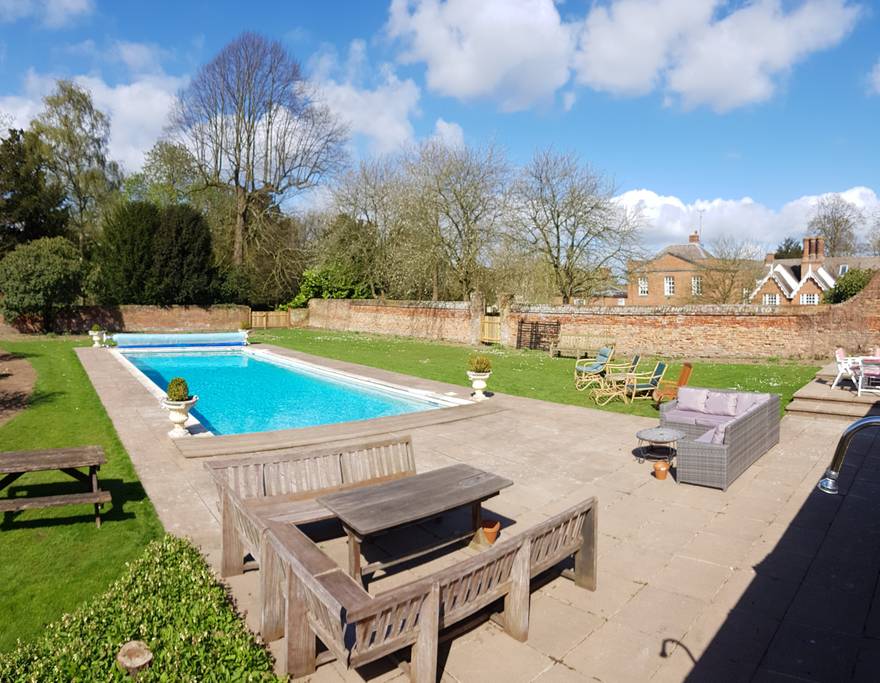 It may not be Downton Abbey but it is, in fact, an abbey. Abbey House is a nine-bedroom Airbnb which sits on the grounds of the Audley Estate, on which sits Audley End House, which is considered to be one of the finest houses in England. Whether you come in either the winter or the summer there are so many great amenities here to keep you happy.
From the pool house which not only contains a heated pool but a bar and a BBQ, to the footpaths and trails on the estate on which you can walk or take a bike ride, summer is a wonderfully active time here. In the winter, there's a covered winter garden where you can play table tennis or sit in the "Games Room" and play backgammon or poker at the poker table.
There are two kitchens, perfect if you're thinking about bringing a big group here and want to cater your meals. And by the way, if you are thinking about coming here with a big group, the enormous dining room seats 18 and there's enough parking for up to 10 cars. Lord Grantham himself couldn't ask for more!
2. A Beautiful Ruin – approx. $211 a night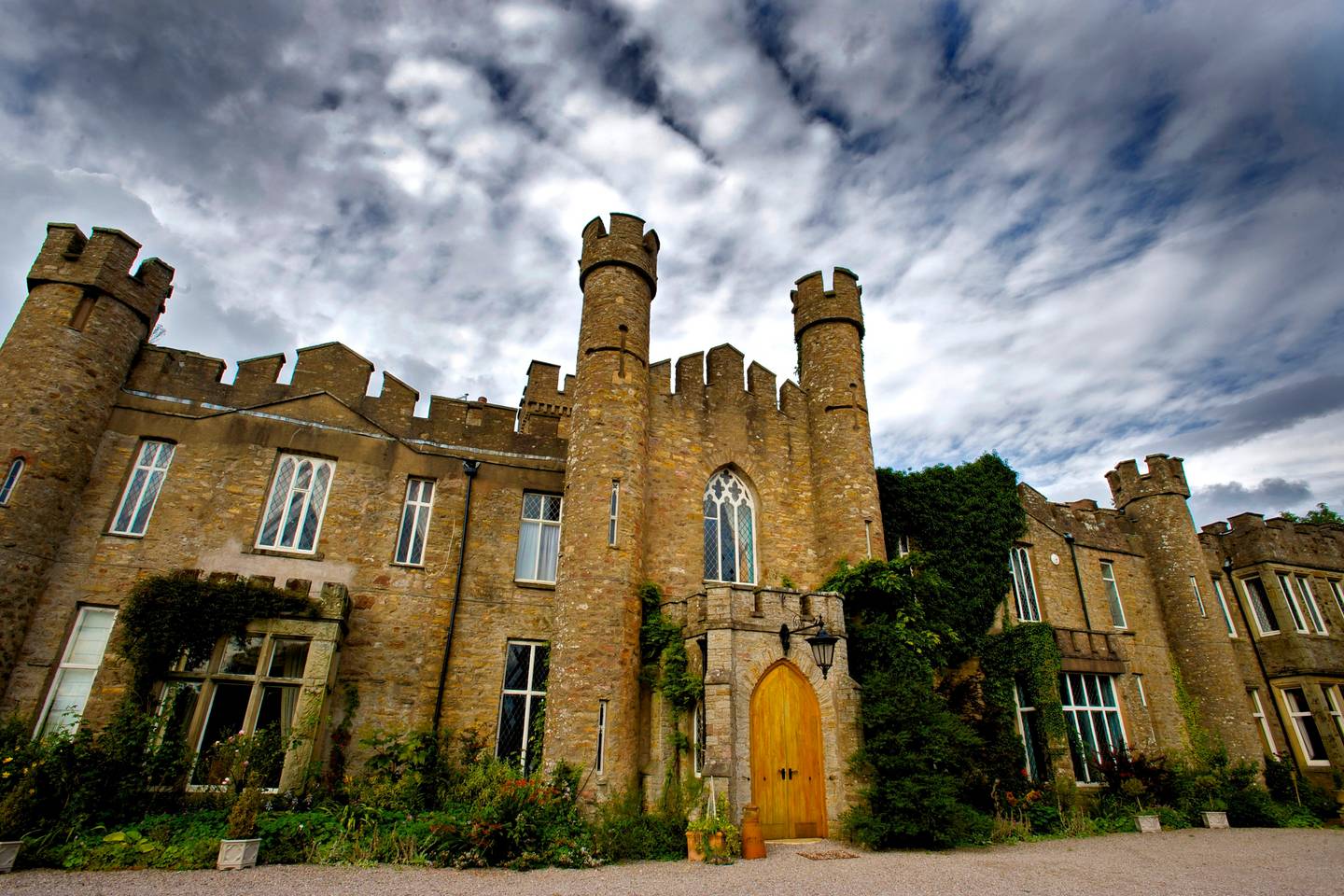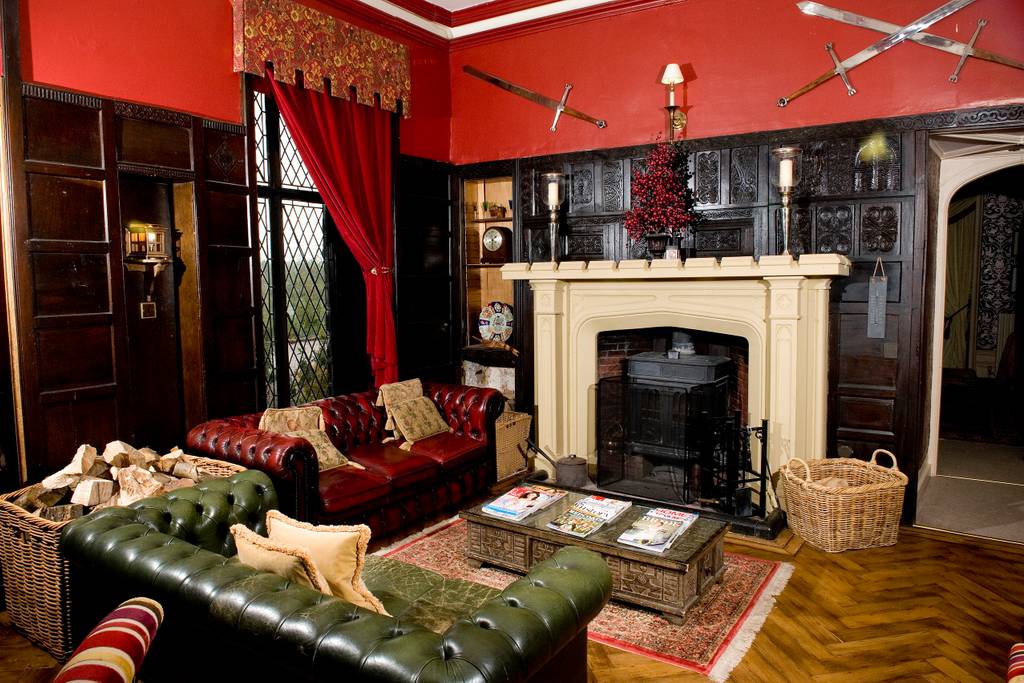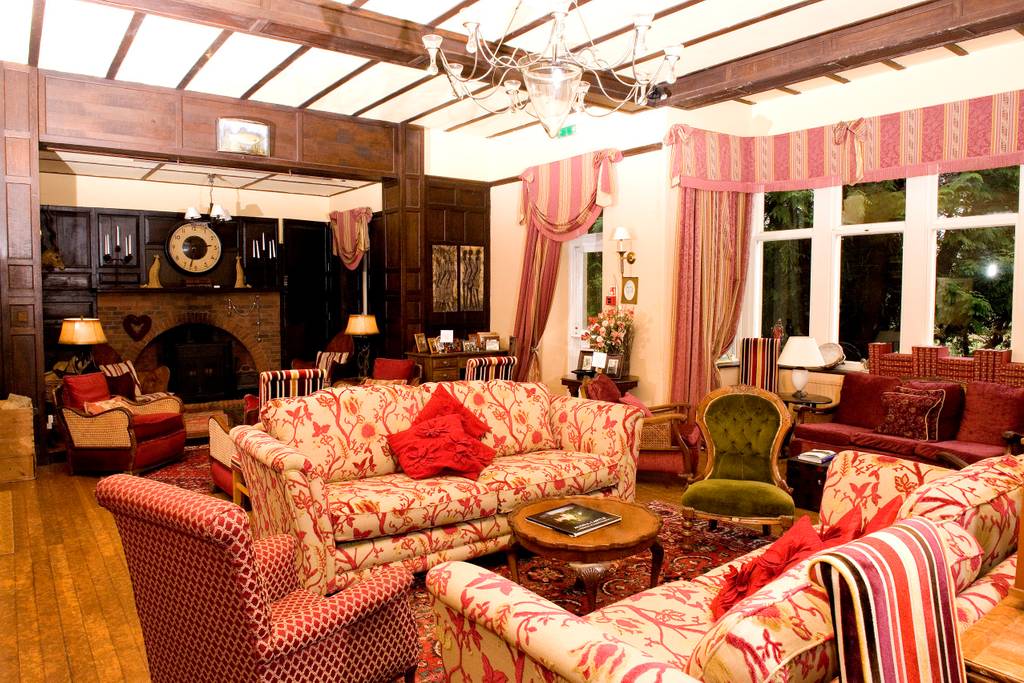 Bought as a virtual ruin in 1997, Augill Castle is now anything but. With 17 bedrooms there's enough space for you, the Crawleys, and frankly anyone you happen to run into at the airport. You can either rent a single room or multiple rooms if you're traveling with a group so this is a perfect place for both the single and the solo traveler. This legit castle has all the major hallmarks of one including gothic windows, battlements, turrets, stained glass, oak paneling, leather couches worn in all the right places and even a few swords on the wall just in case you get into a duel or two.
In fact, other than a wicked witch in the basement, it's got it all. Built in 1841 (to give you some context, that's the year the first wagon trains arrived in California), this English castle sleeps 34 comfortably and is very much a family home so don't be surprised if you run into a small child or two, or even some chickens as you make your way around this incredibly majestic estate.
1. Knights, Pheasants, Action! – approx. $132 a night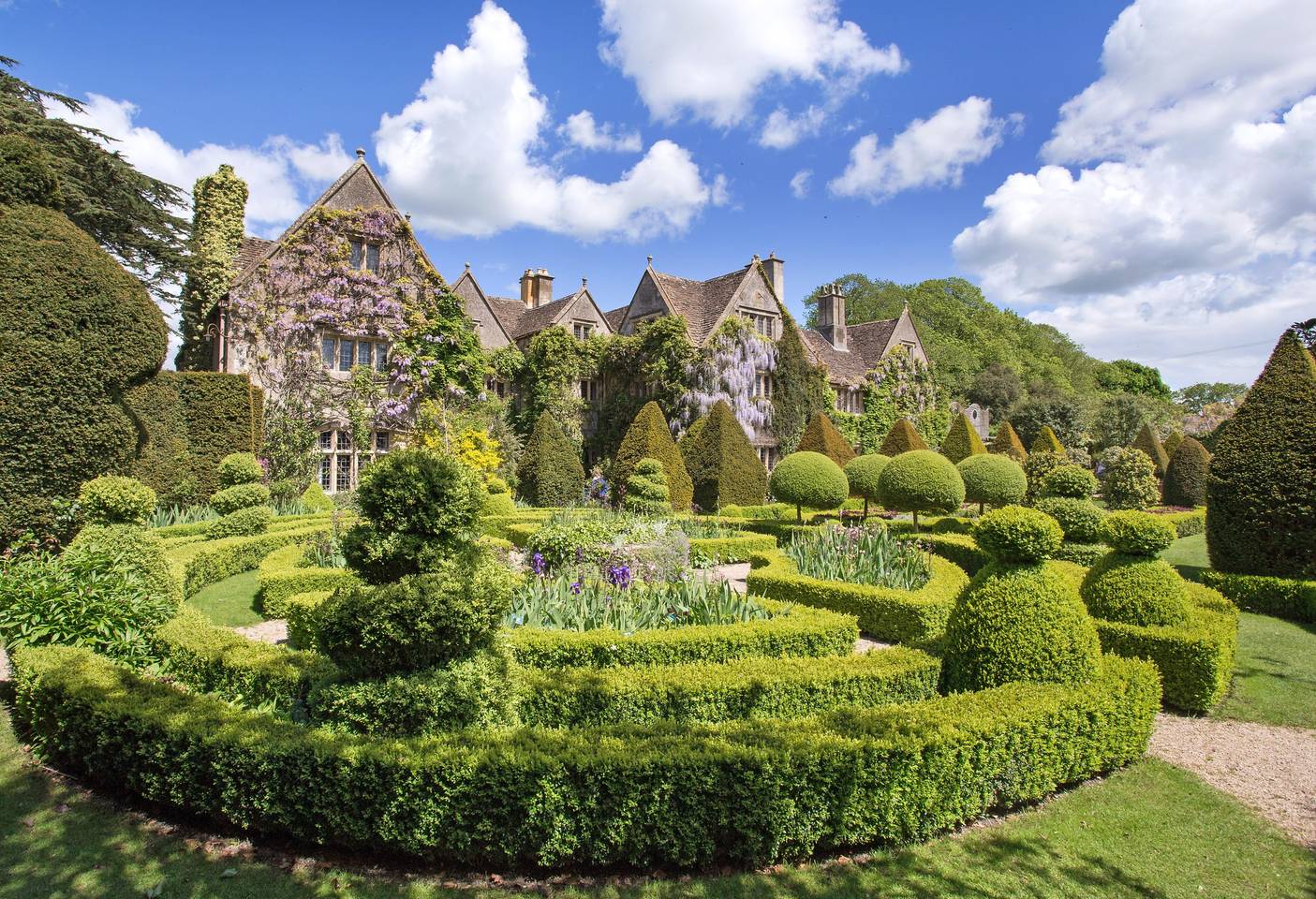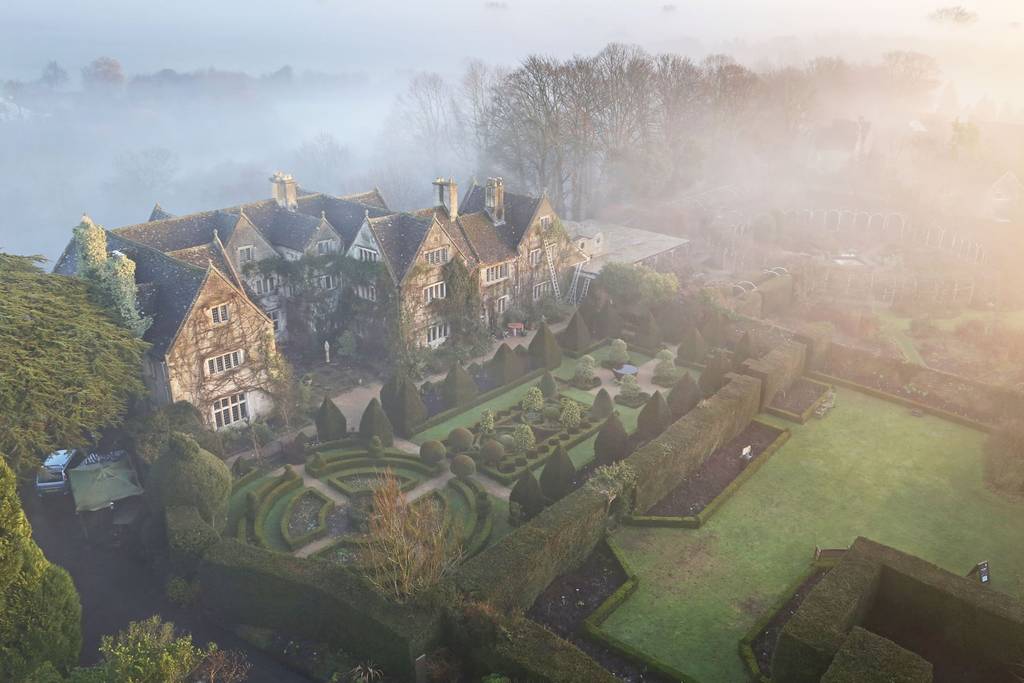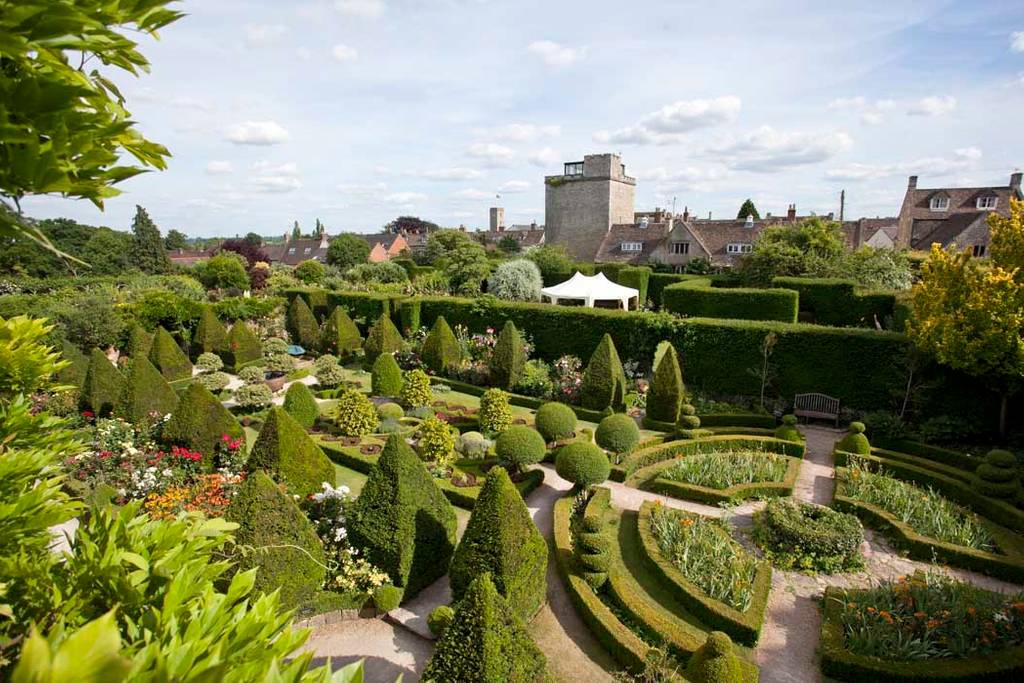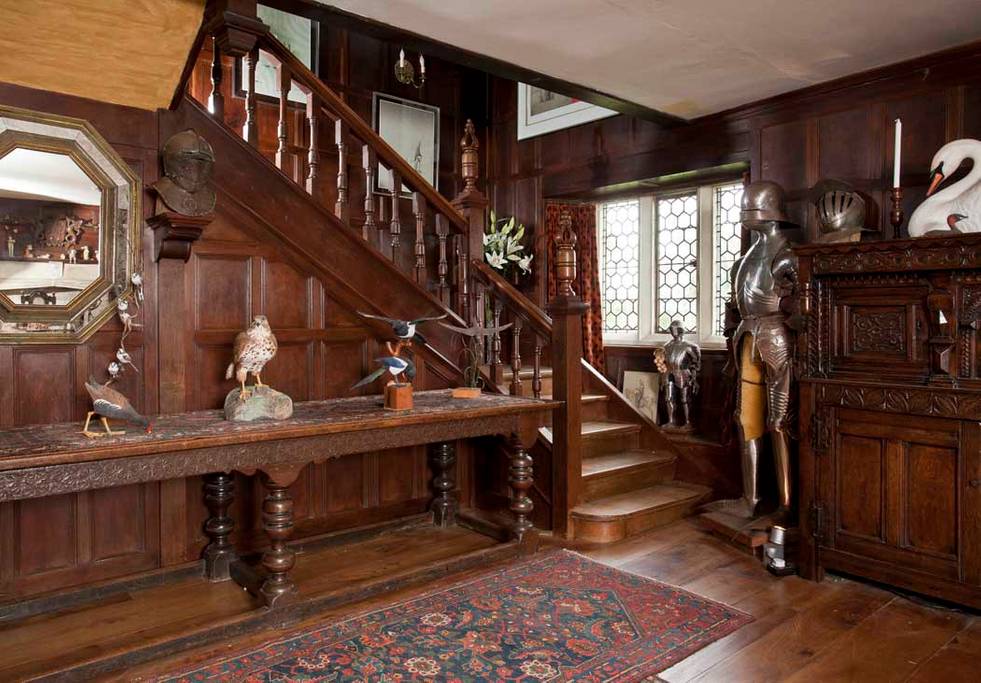 Sorry, we saw the knight in the welcome hall and just couldn't resist it. Dating back to the year 1260, this Airbnb is fittingly situated in the oldest borough in England and when you arrive, your hosts will take you on a quick historical tour of the property. While the interior is extraordinarily cozy with bedrooms done in a lovely English country décor and a library with more books you could ever get through in a lifetime, the real showstopper is the extraordinary garden which goes on for what seems like miles.
Topiary that seems to have been trimmed leaf by leaf, tulips that come up to your waist, a river, a wisteria tunnel that looks like something out of a Jane Austen novel, and parterre that could rival what you'd find at Versailles, all conspire to make this abbey a true gem among gems. And if you're really adventurous, there are a few clothing-optional days in the summer and while we haven't tried it ourselves, it seems like a really interesting way to explore the grounds!