Not sure where to stay for the FA Cup Final? We've got you. The FA Cup final takes place at Wembley Stadium on the 18th of May. This year's edition of the storied match pits the mighty Man City against the more prosaic talents of Watford FC.
Barring Man City fans, almost everyone on planet earth will join Elton John in rooting for Watford. People love an underdog, and in Watford they have found one.
If you're visiting London to watch the action unfold at Wembley, here are a handful of west London Airbnbs that will ensure a happy trip even if City win (apologies City fans, you're just too good).
Where To Stay For Wimbledon: The 8 Best Airbnb's In South West London
8 Of The Best Soho Airbnbs For Nightlife Lovers in London
8 Of The Coolest Airbnbs In Shoreditch, London
A penthouse with roof garden for $1,569 per night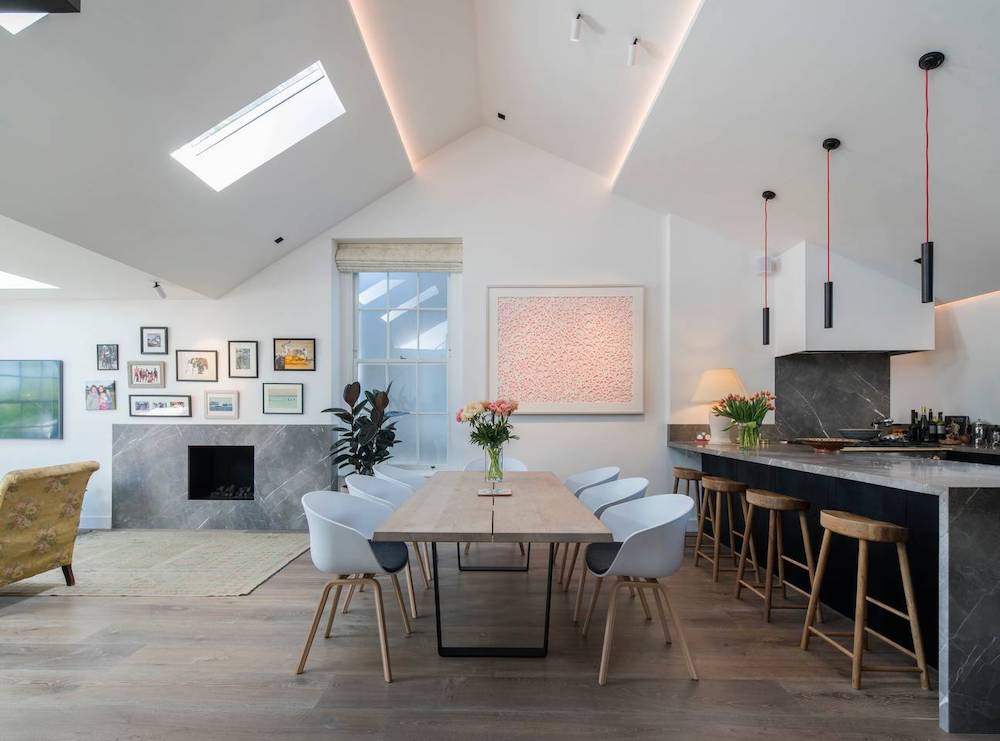 One of the joys of London is its public transport system. It's so efficient (for the most part), that the new Wembley stadium was designed to be accessed primarily by bus, train or tube. In short, you don't have to be in Wembley to easily get to the stadium.
So why not stay at this penthouse in Notting Hill? The beautifully appointed home features an open plan kitchen/living area on the top floor. Skylights allow natural light to flood the rooms, imbuing the penthouse with a sense of calm. The roof garden boasts a hot tub and unmatched views of London, and may only be bested by the Georgian building's private garden: a floral, tree-lined sanctuary in the middle of London.
A stately home close to Hyde Park for $1,569 per night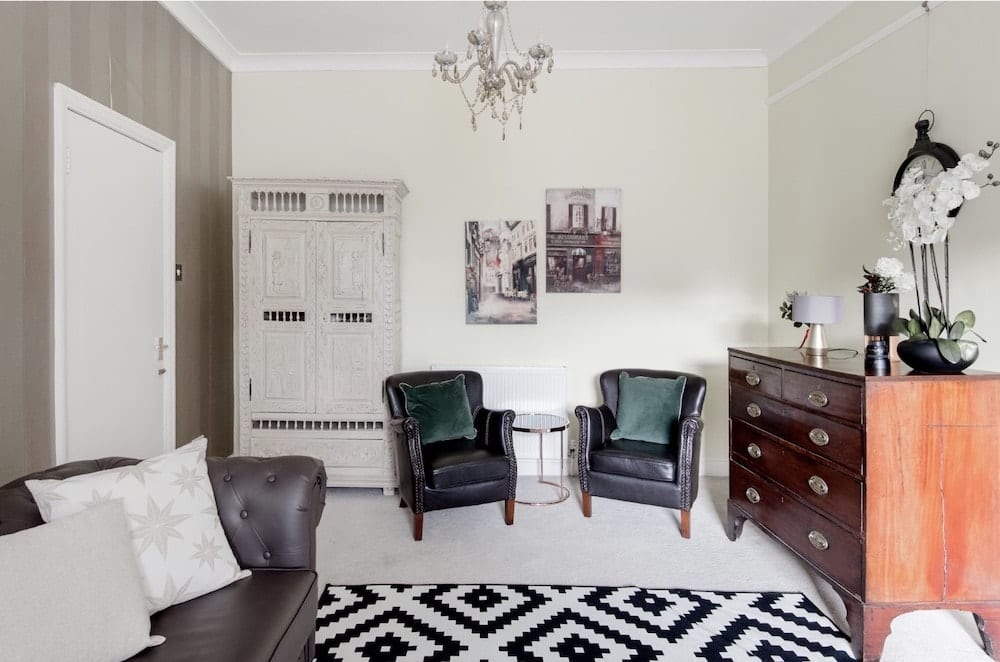 Located in Paddington on the northern edge of Hyde Park, this three bedroom home blends old London living with modern style. For those wanting traditional design—individual rooms, classic furnishings—this is the home you need.
Chesterfield sofas and wood varnished bureaus hint at a storied history, while a full kitchen and cozy outdoor patio add further comfort.
Paddington station is nearby, giving you easy access to Wembley, the whole of London and the west of England if you're feeling adventurous.
A six floor townhouse for $870 per night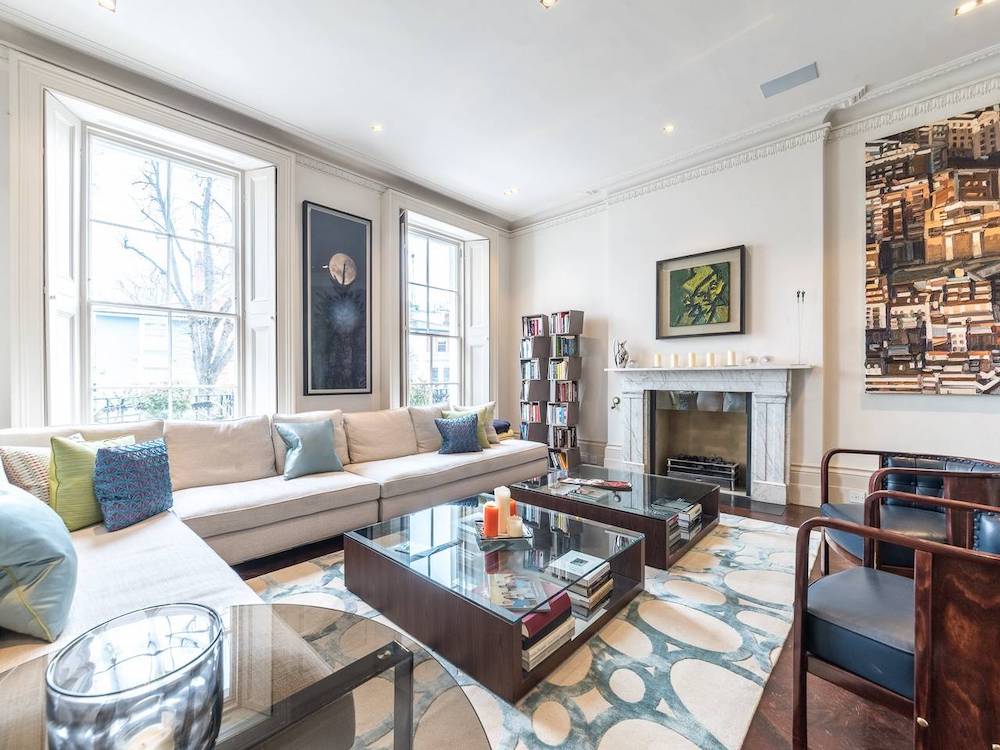 This five bedroom townhouse dates back to the 1850s. With five bedrooms spread over six floors, the house is a prime example of a high-end London family home. The first floor has a large, open plan living area with L-shaped sofa and large windows that flood the room with light.
The master bedroom has an impressive ensuite, while another large bedroom on the top floor also has its own bathroom. The ground level floor serves as a den—perfect for watching sport—while Wembley stadium is a short tube ride away from nearby Paddington station.
The house is located in Notting Hill, where boutiques, restaurants, bars and parks can all be enjoyed within seconds from your door.
A one bedroom apartment perfect for couples for $884 per night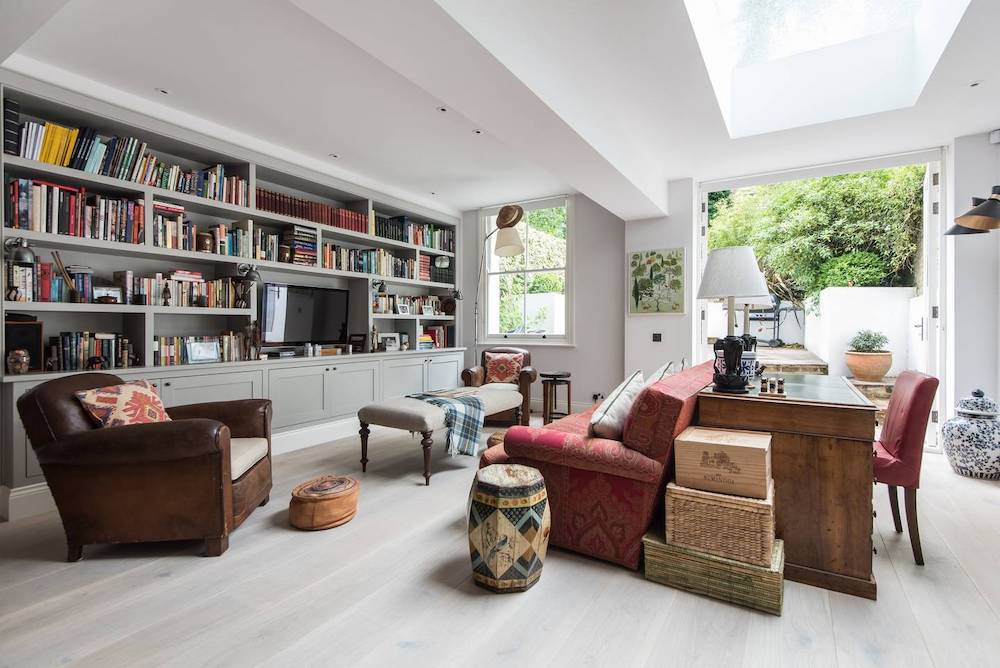 This one bedroom apartment is an ideal for any couple whose idea of romance involves Notting Hill, London nights, and screaming at professional soccer players.
The ground floor has been transformed into a light-filled, wide open space, encompassing the living room, dining table and kitchen. The home is filled with personality: books stock the shelves, art lines the walls and welcome details dot each room.
A modern home in a gate development for $872 per night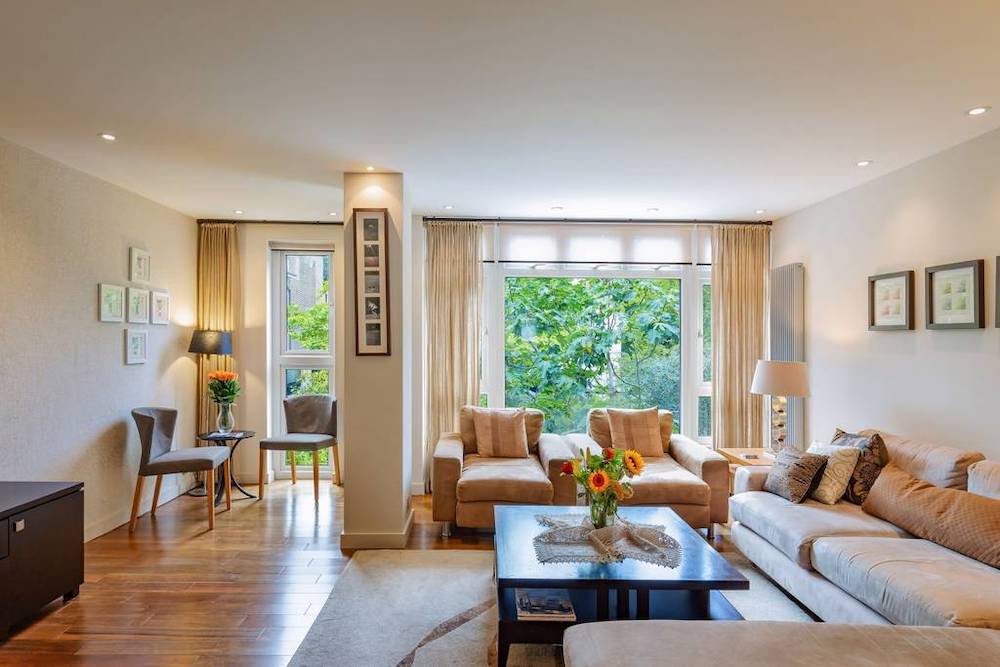 This four storey home is modern by London standards, and is located in a gated development in the upmarket Holland Park, adjacent to Kensington. The five bedroom home is flooded with light thanks to large windows and open-plan spaces.
It is tastefully appointed in a manner channeling Mid Century styles. The home can host nine football fans easily, and its west London location provides an easy journey to Wembley Stadium.
A mews home for $1,293 per night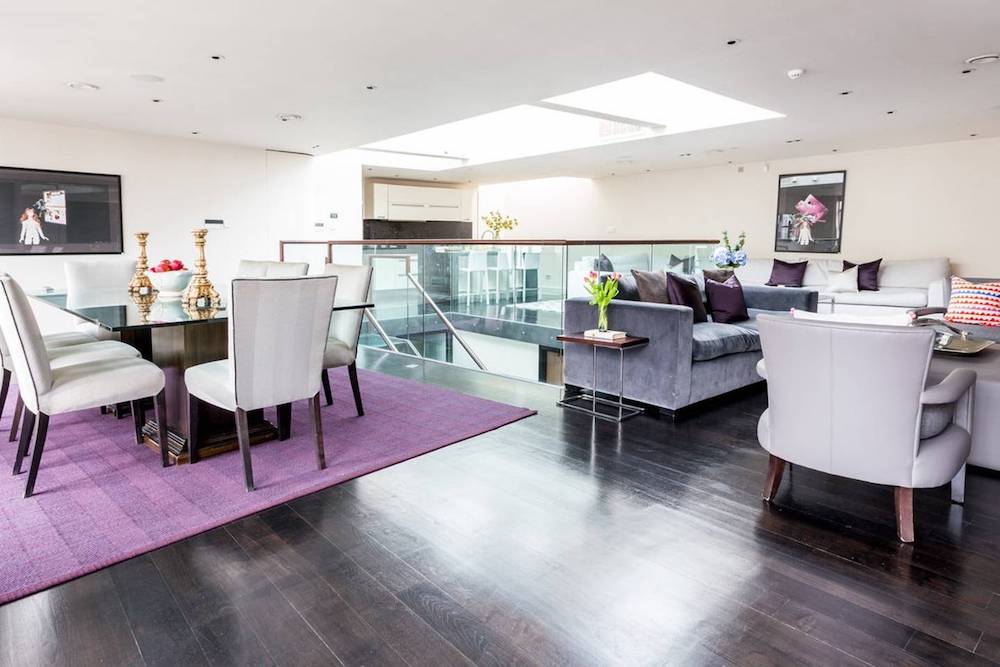 Few London houses provoke more pangs of envy that a mews home. Located off the main road in its own private, cobbled street (or mews), these houses enjoy a true sense of privacy and peace.
The split level home has a vast open plan living area/kitchen on the top floor, while the three bedrooms are located downstairs. The house is bright and sun-filled thanks to huge windows fronting the house and a grand skylight.