If you're looking for a luxury Airbnb in Kensington and Chelsea, we've got your back. Of course, "luxury" is a word that gets thrown around an awful lot in London these days, and one that for reasons known only to realters has found itself being dubiously applied to almost every type of home there is, whether it's a new-build apartment on an industrial estate in deepest, darkest Mudchute. Every real Londoner knows that true luxury only lives in one part of England's sprawling capital, and that is Kensington and Chelsea, a glamorous royal borough just north of the River Thames.
For decades, the area has been synonymous with subcultural cool, home to a famous art school and a mecca for young rock n' rollers throughout London's Swinging 60s and punk rock late '70s. It's toned down the hedonism a little these days, but the enclave is still known for its carefree bohemian vibes, as well as the sheer refined glamour of its local abodes, leafy avenues, hidden parks and sophisticated nightlife scene. In short, it's the perfect place to visit with a large group of friends for a taste of the London high life.
Whether you want to visit the area to chase daydreams of Mick Jagger sashaying down the King's Road for a midnight coffee at the
Chelsea Drugstore
, to shop till you drop before refuelling with cocktails, or simply to indulge in a week of celebrity spotting, here are six absolutely top-of-the-line Airbnb stays that will make your trip unforgettable.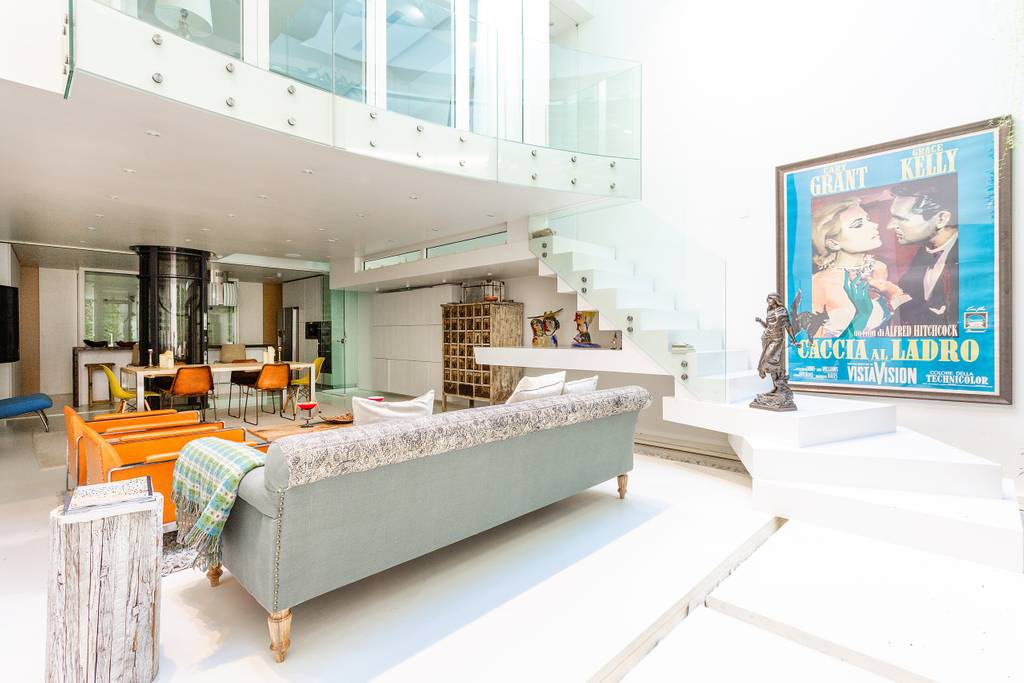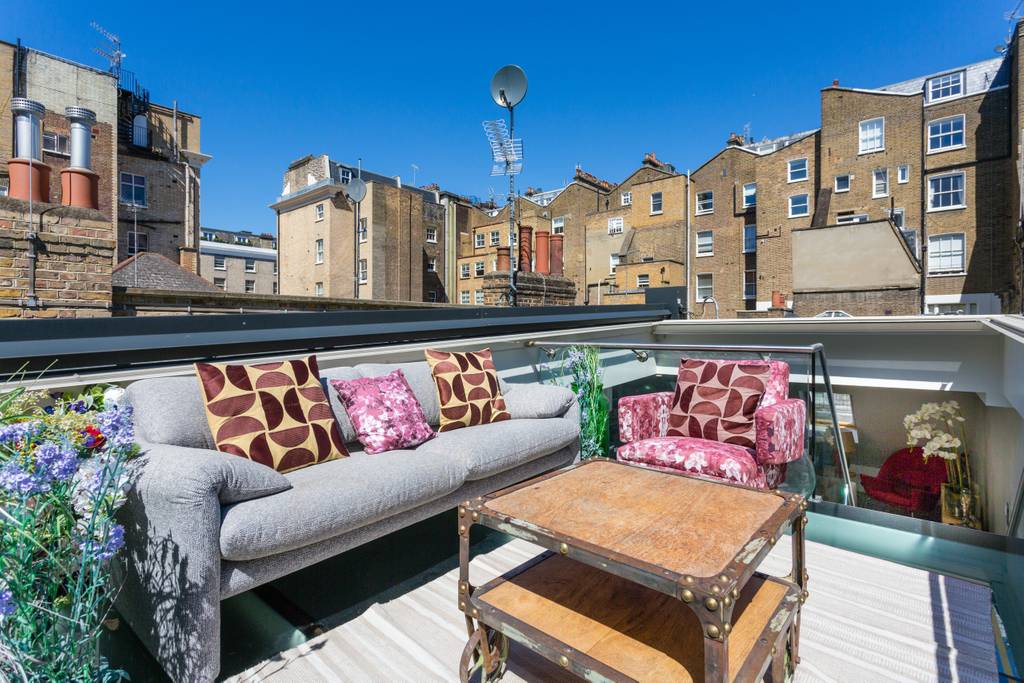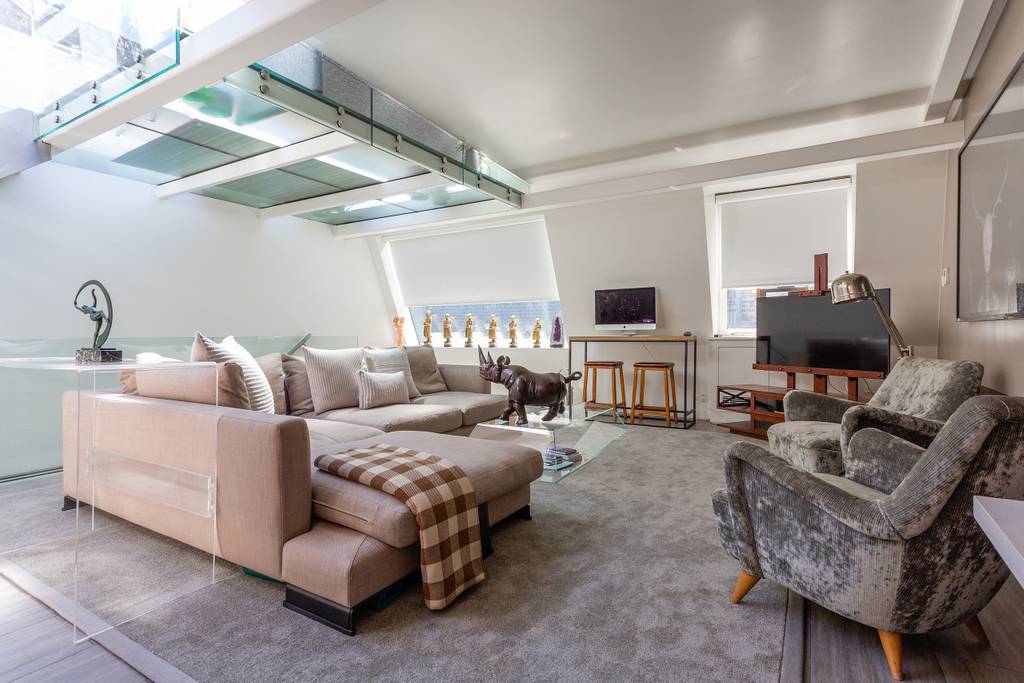 Being a genuinely unique borough, there are things that you'll find significantly more of in Kensington and Chelsea than you will anywhere else in London. Along with all the museums, pampered sausage dogs and young people who talk like the Queen, houses with their own internal elevators are apparently A Thing in K&C.
This sprawling open-plan flat, tastefully decorated with antiques and vintage posters from the golden years of Hollywood, is one such property – providing a handy way for you and seven of your best pals to effortlessly beam yourselves up to the roof terrace for drinks at sunset.
There's a separate garden, a bath made out of wood and a grand, swirling staircase that somehow looks even more fun to use than the lift. If it's glamour you're after, this is a place fit for a group of holidaying divas.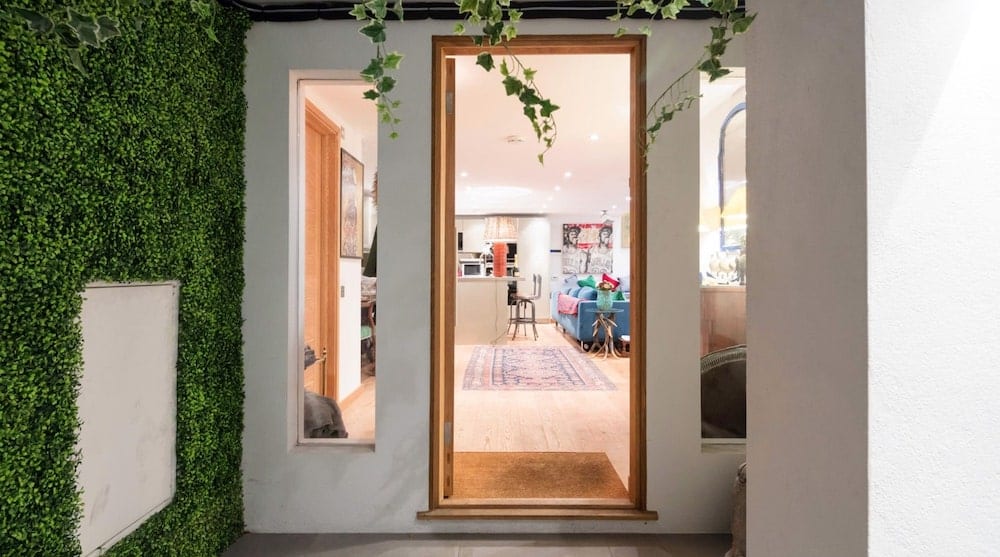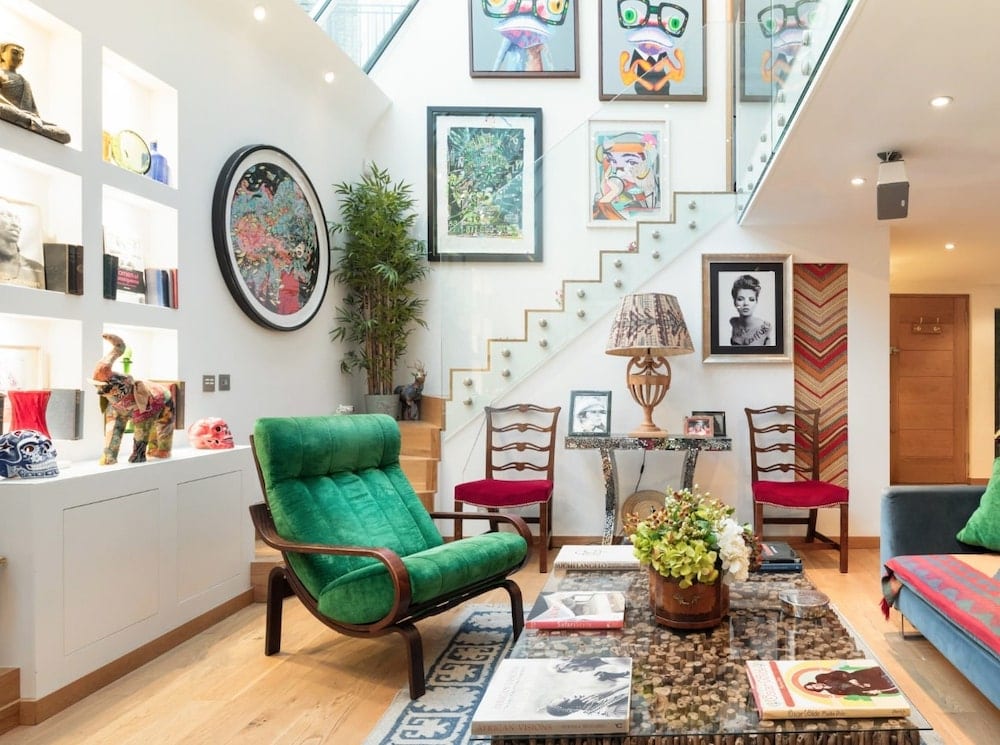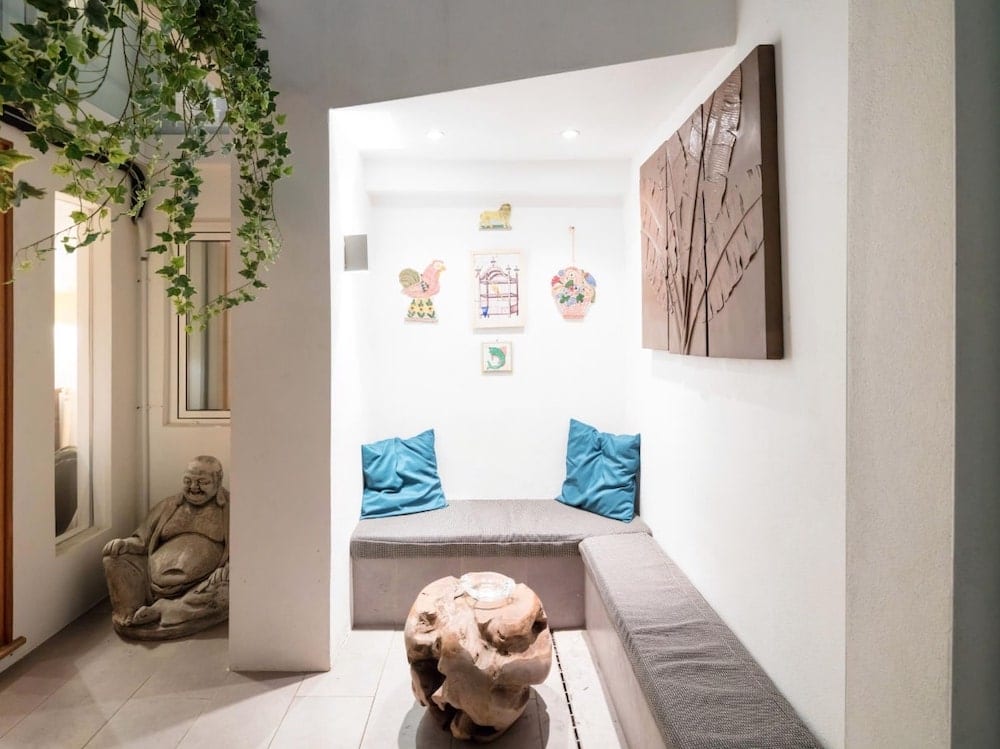 Back in Victorian times, this stunning apartment in the heart of Chelsea was an artist's studio, a history that has clearly inspired its latest owners. Laden with compelling pieces and a plethora of seating options, this flat seems like it's built for good company and contemplative conversation, perfect for returning to for a chinwag after a night out at the pubs and bars nearby.
Situated just a short walk from both the River Thames and Chelsea FC's Stamford Bridge stadium, this truly original bolthole can house up to six guests and comes fitted with air con – something that might come in useful in the summer, when the double-height ceilings and dramatic skylight combine to flood the apartment with sun.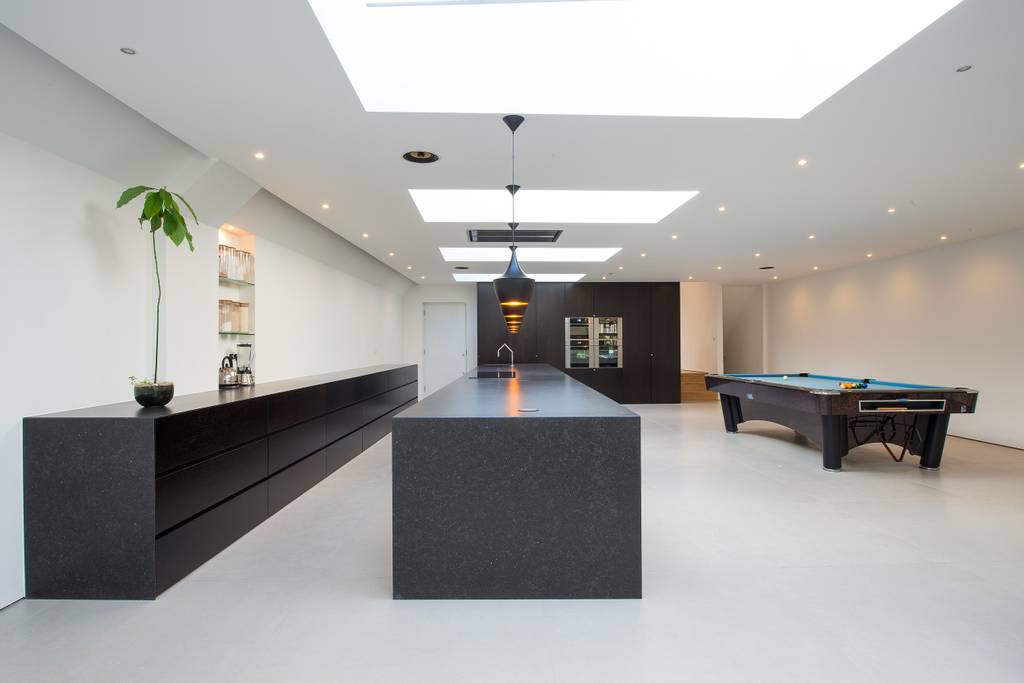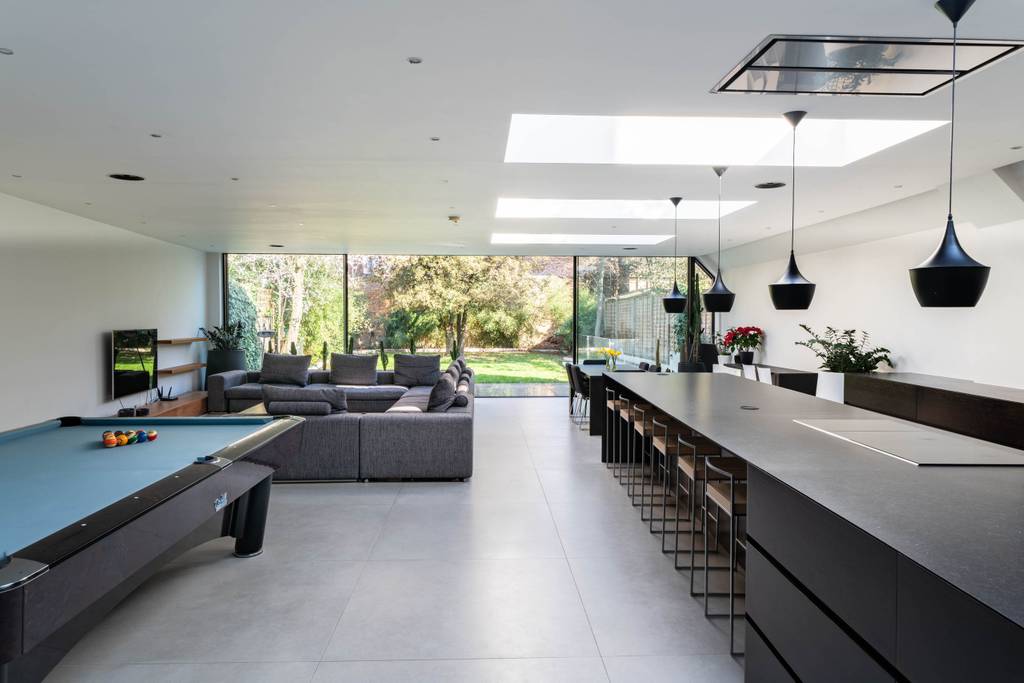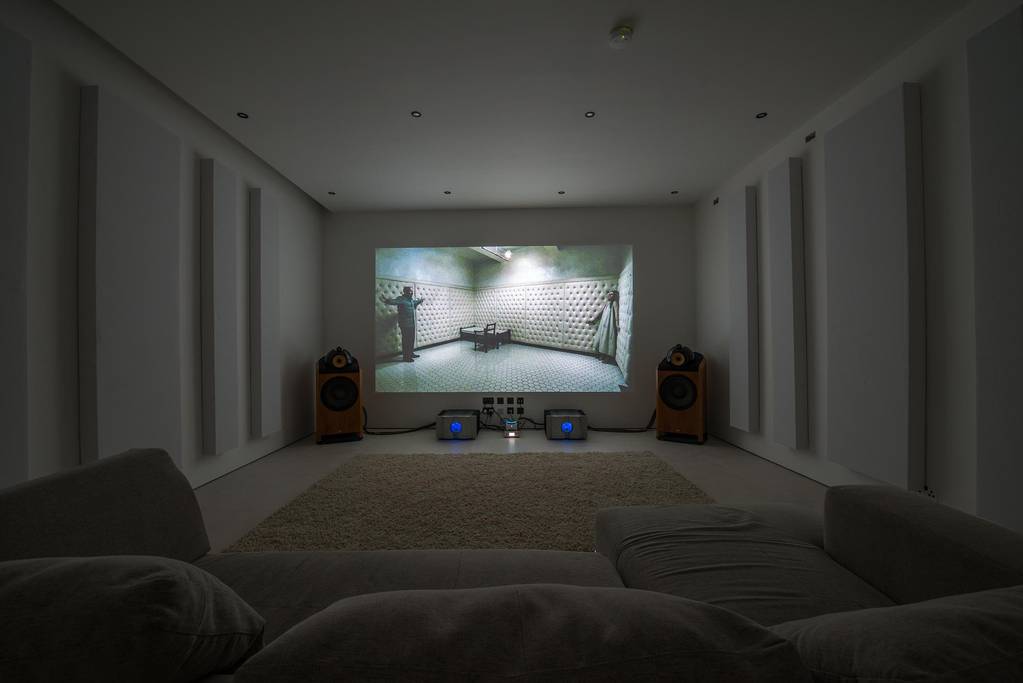 Finally proof, if it were needed, that James Bond is actually real – and what's more, that he's totally willing to share his house with you and nine of your closest friends whenever he nips over to Russia or the Far East to save the world (again).
This property seems precision-engineered to keep a secret agent fit, entertained and relaxed during downtime, boasting a tournament-size pool table, a dedicated basement cinema room with 4-metre screen and an absurdly well-stocked private gym. All of which combines to make this Fulham townhouse hyper-desirable, not to mention the recipient of near-perfect reviews. If the gym doesn't take your breath away, the sheer size of this apartment will.
8 Of The Best Airbnbs In Covent Garden For Culture Vultures In London
8 Of The Coolest Airbnbs In Shoreditch, London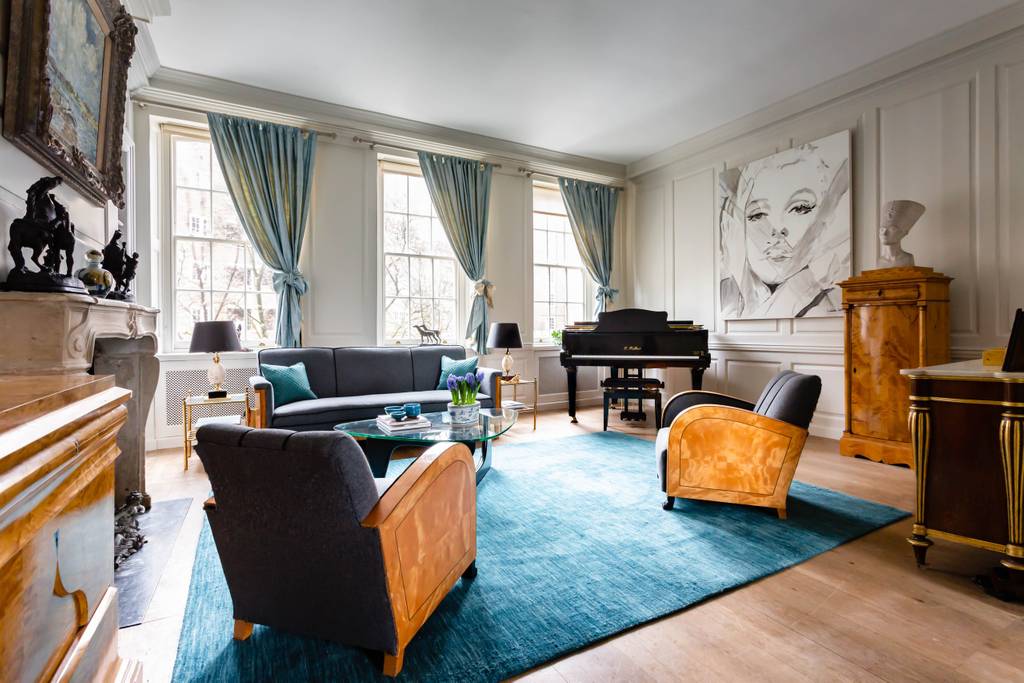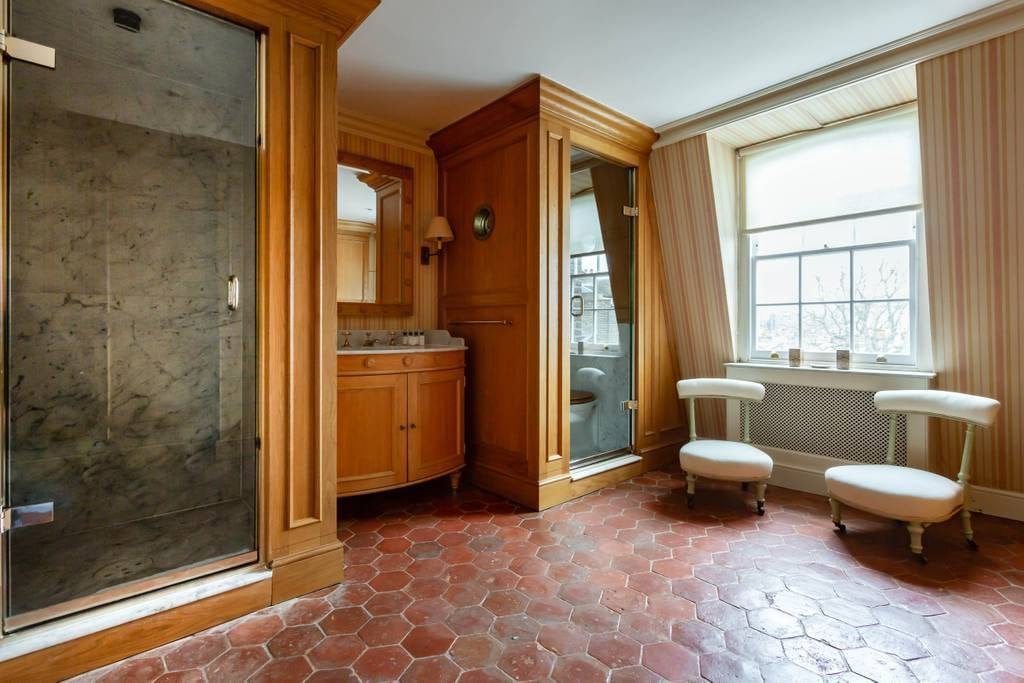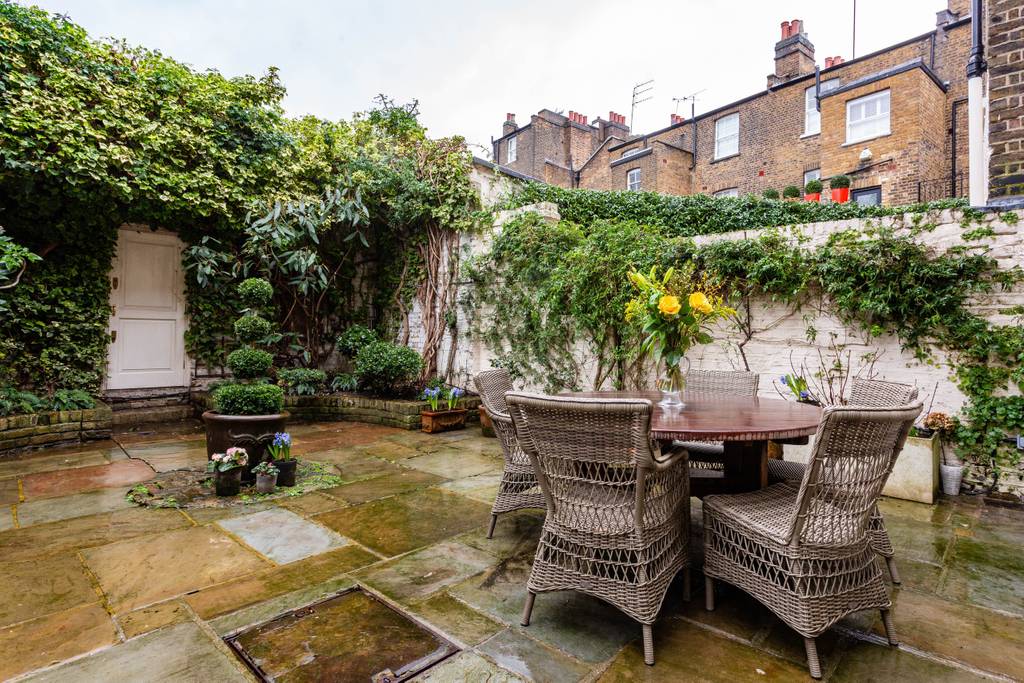 Looking like the set of some opulent televised period drama, this house is five floors of pure Belgravia glamour and boasts a piano by a window overlooking one of the fanciest streets in the area. It would be hard to stay here and not get swept away by the romance of life in London, this powder blue oasis in the cut and thrust of the city the perfect place to set the world to rights over endless cups of tea.
With a well-sized and painstakingly maintained garden to boot, this abode feels like a bubble of traditional English splendour in the heart of one of the greatest metropolises on earth. Also, it has chairs in the bathroom – nothing says 'luxury' like chairs in the bathroom. Why are they there? No one knows! Well, no one other than insanely rich people, anyway. Stay here and they might just tell you their secret.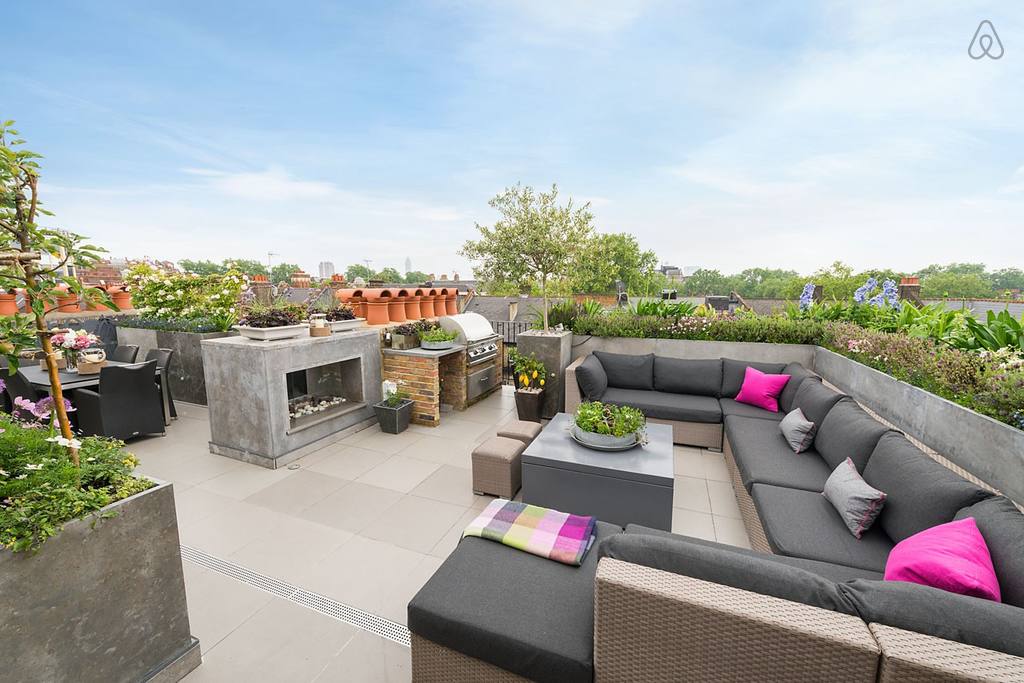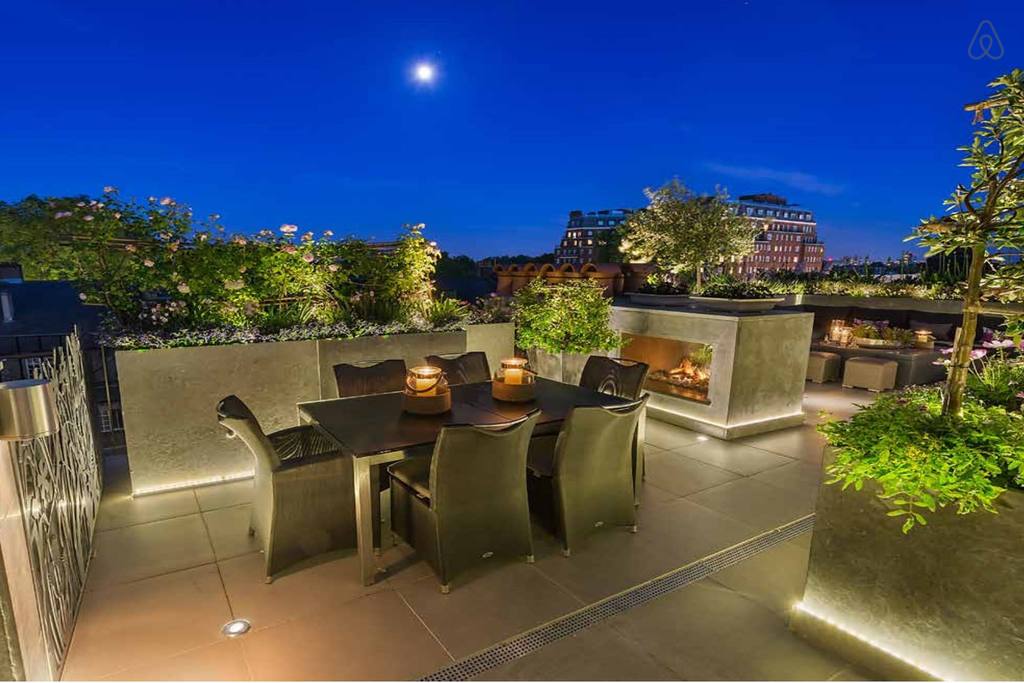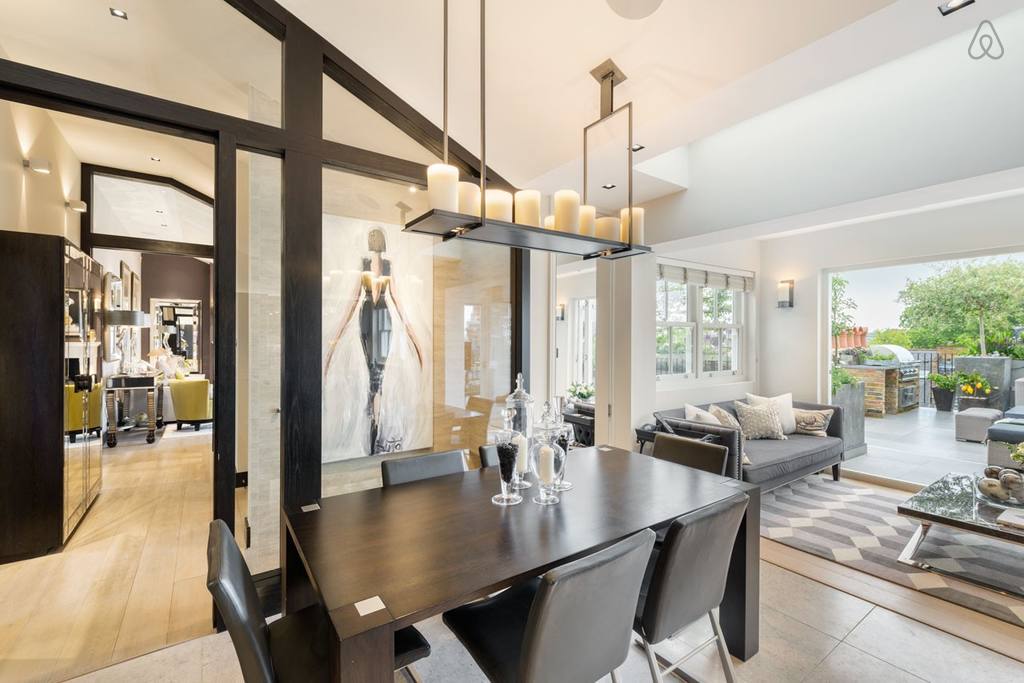 You only need to catch a commuter train out of Waterloo or Victoria to see that the London riverside has a surprising number of private skyline vantage points, little balconies and fire escapes hidden in the rooftops where people can catch their breath away from the hustle and bustle down at street level.
There are barely any, though, that measure up to the terrace at this luxurious penthouse apartment, which offers full and beautiful views out across the city. With underfloor heating, high ceilings, sky lights and – most importantly – a hot tub, you'll find it hard to leave this little paradise spread across the entire top floor of a building a few minutes' walk from the buzz of Sloane Square and the King's Road.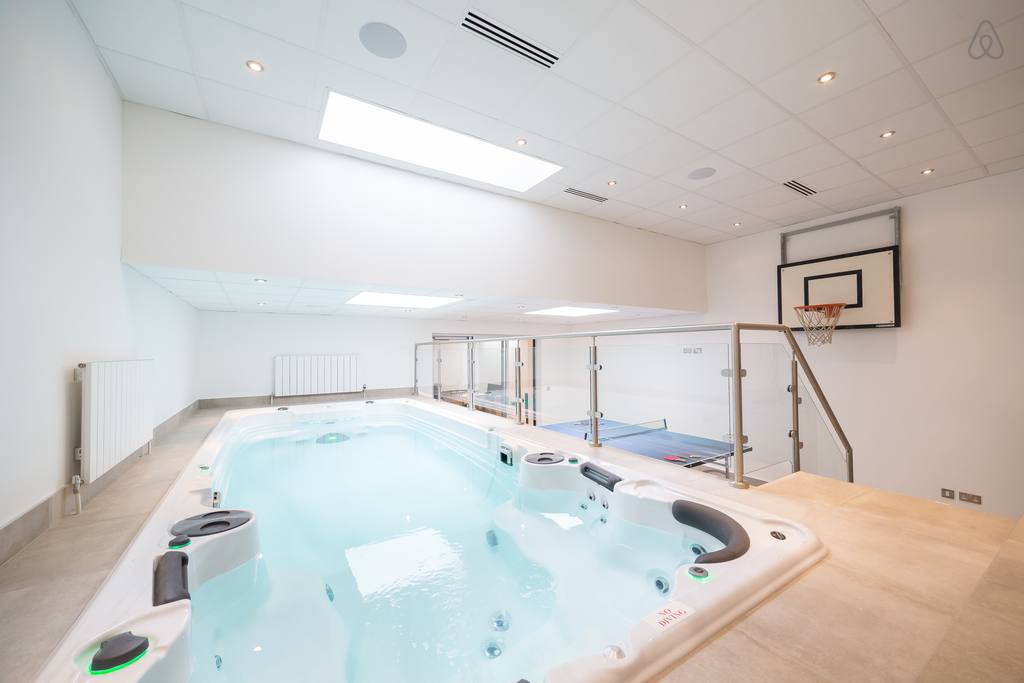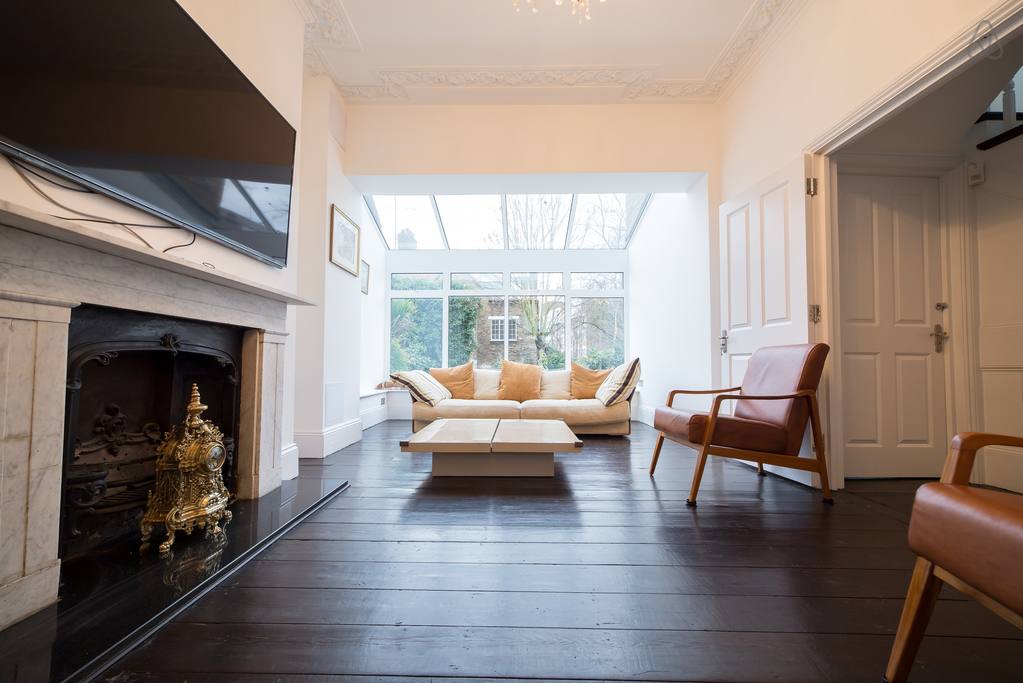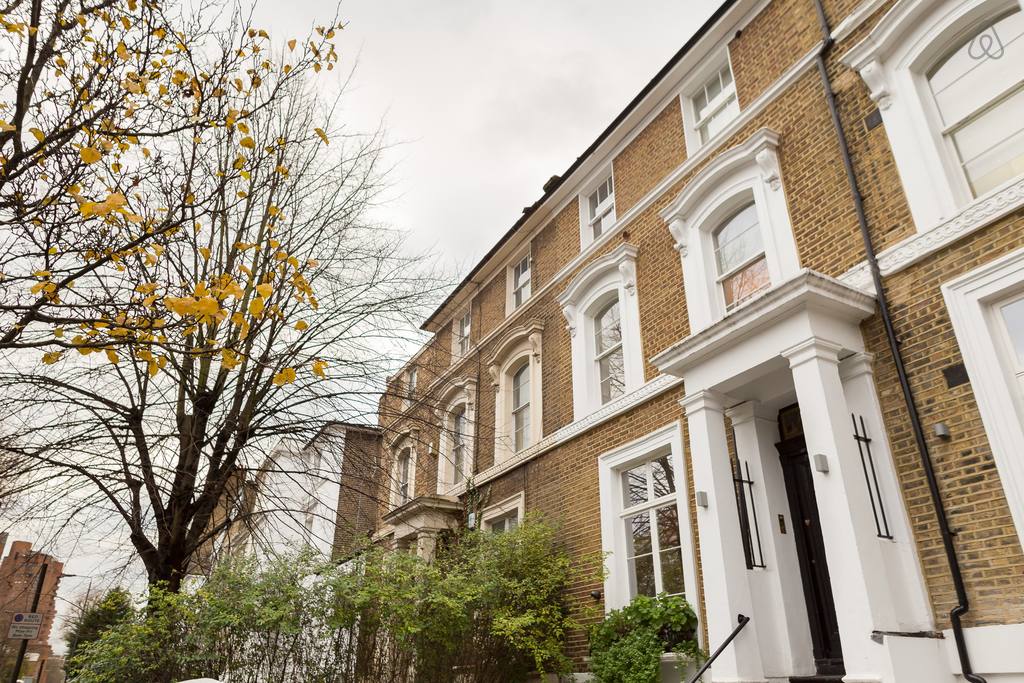 There's a game you can play in London when you're feeling a little down and done in, where you walk along one of its endless tree-lined residential avenues trying to figure out which of the immaculately preserved Victorian townhouses you'd most like to live in one day when you're a lot richer and less stressed than you are now.
This five-storey, four-bedroom house at the end of a residential terrace is exactly the kind of property that always wins in this Londoner's daydream game, renovated with wooden floors, stunning decorative fireplaces and all the other things you'd expect, as well as a newly installed swimming pool, jacuzzi and home-cinema projector screen.
A short stroll from the River Thames and the heart of Chelsea, this is the ideal place for anyone looking to escape for a short while into the London future they've always dreamed of inhabiting.