London might be England's capital, but it's also the best place to stay if you're a Harry Potter fanatic. Obviously you'll be getting tickets to see Harry Potter and the Cursed Child at the Palace Theatre, and posing for a photo with the luggage trolley at Platform 9¾ in King's Cross train station. But the rest of your time will be taken up checking out movie locations…
There's the Reptile House at London Zoo where a python spoke to Harry for the first time, Tower Bridge (which the wizard flies over in The Order of the Phoenix) and Millennium Bridge (which gets destroyed by the pesky Death Eaters). Then there's Piccadilly Circus, where Harry, Ron and Hermione escape to in The Deathly Hallows – Part 1, and Westminster Tube station where Harry jumps on a train to attend a meeting at the Ministry of Magic in The Order of the Phoenix.
You can also visit The Making of Harry Potter, the Warner Bros. studio tour which is situated just 20 miles north-west of London. There, you can check out sets from the movies, authentic props and original costumes. So. Many. Photo. Opportunities. Anyway, you'll need a good week just to fit it all in, so here are some magical places to stay (pun absolutely intended) while you live the Harry Potter London experience…
8 Of The Best Soho Airbnbs For Nightlife Lovers in London
8 Of The Best Airbnbs In Covent Garden For Culture Vultures In London
8 Of The Coolest Airbnbs In Shoreditch, London
An Enchanted apartment in Covent Garden ($150 a night)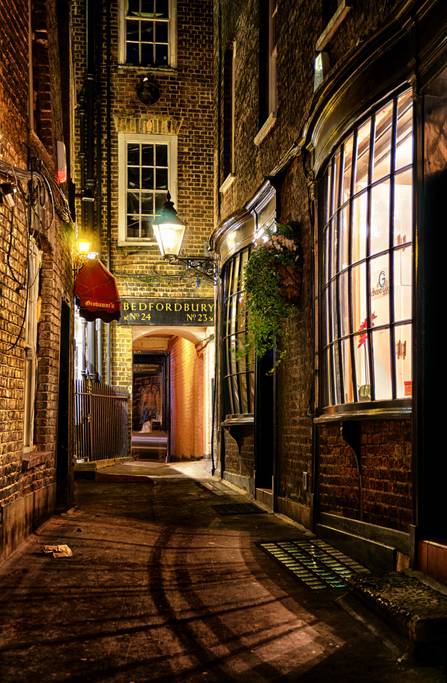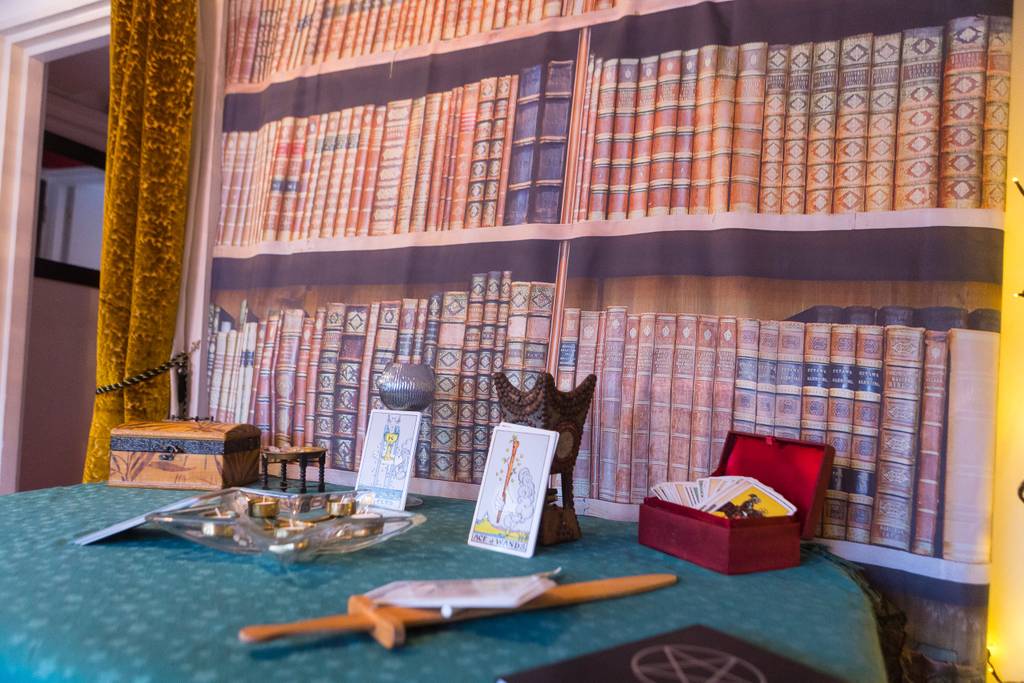 Need a new wand and a place to rest your head? Then kill two Hippogriffs with one stone by renting this enchanted one-bed, one-bath Airbnb in Diagon Alley. Well, not the actual Diagon Alley, but a 17th Century passage that looks an awful lot like it. The flat itself is at the top of a Grade II listed building, so full of more charm than Hogwarts' Charms Classroom. It's also super-close to the Palace Theatre on Shaftesbury Avenue, so you can pop back for a nap in-between watching Harry Potter and the Cursed Child parts one and two.
If you're hungry for some education during your stay, the room is filled with books on magic, spirituality and psychology, as well as the full collection of Harry Potter novels (obviously). And the host will even do a complimentary tarot reading on arrival, should you want to find out if you're likely to meet an untimely demise at the hands of a Dementor. And wanna relax to the max? The Airbnb even comes with its own massage table (masseuse not included) and 17 varieties of tea. Not bad for $120 a night. Stick the kettle on!
A Harry Potter haven in King's Cross ($60 a night)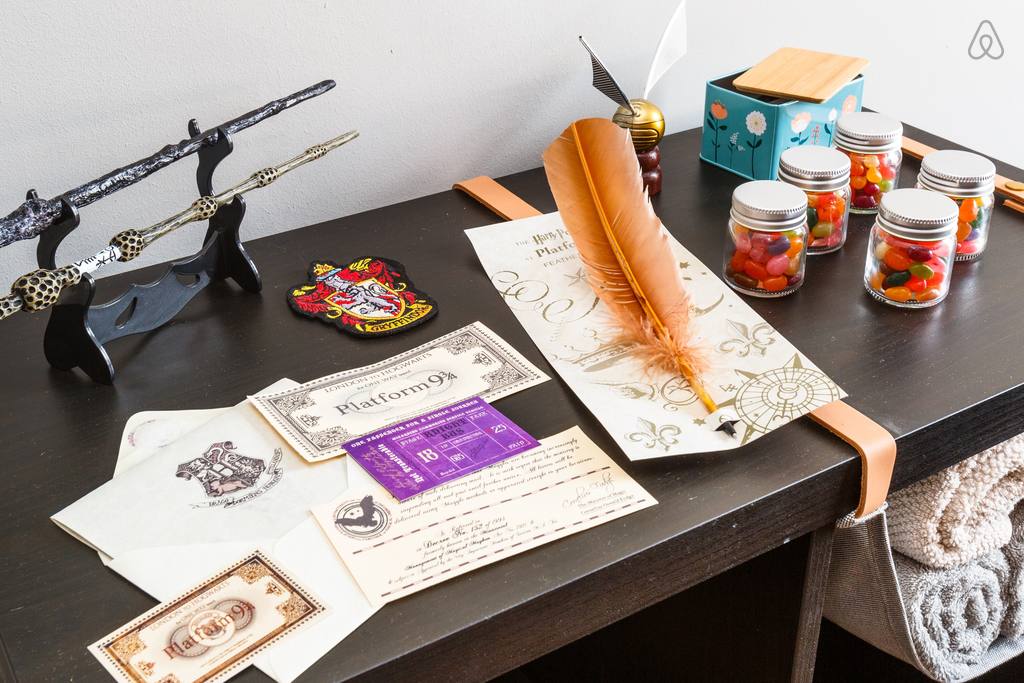 Not actually holidaying in London, but just stopping over for one night before starting your education as a wizard? Then you'll be interested in this recently-renovated one-bedroom Airbnb 10-15 minutes' walk from King's Cross station, where you'll be jumping aboard The Hogwarts Express. The theme is sold as "London" but actually it's just Harry Potter (even better), and for $60 a night you can expect wooden floors, a lovely modern interior, and more Hogwarts paraphernalia than you can shake a Nimbus 2000 at.
There's also a fully stocked kitchen and bathroom (the latter of which offers shower gel, soap and shampoo, to stop you having a run in with airport security) and a real Airbnb rarity… there's breakfast included! Get your strength up for a day of sightseeing with a spread of fresh bread, butter, jam, milk and cereal. Sadly London stores don't stock Pixie Puffs or Cherri Owls, so you'll have to make do with Corn Flakes. Sorry!
Steam punk warehouse flat near Oval ($120 a night)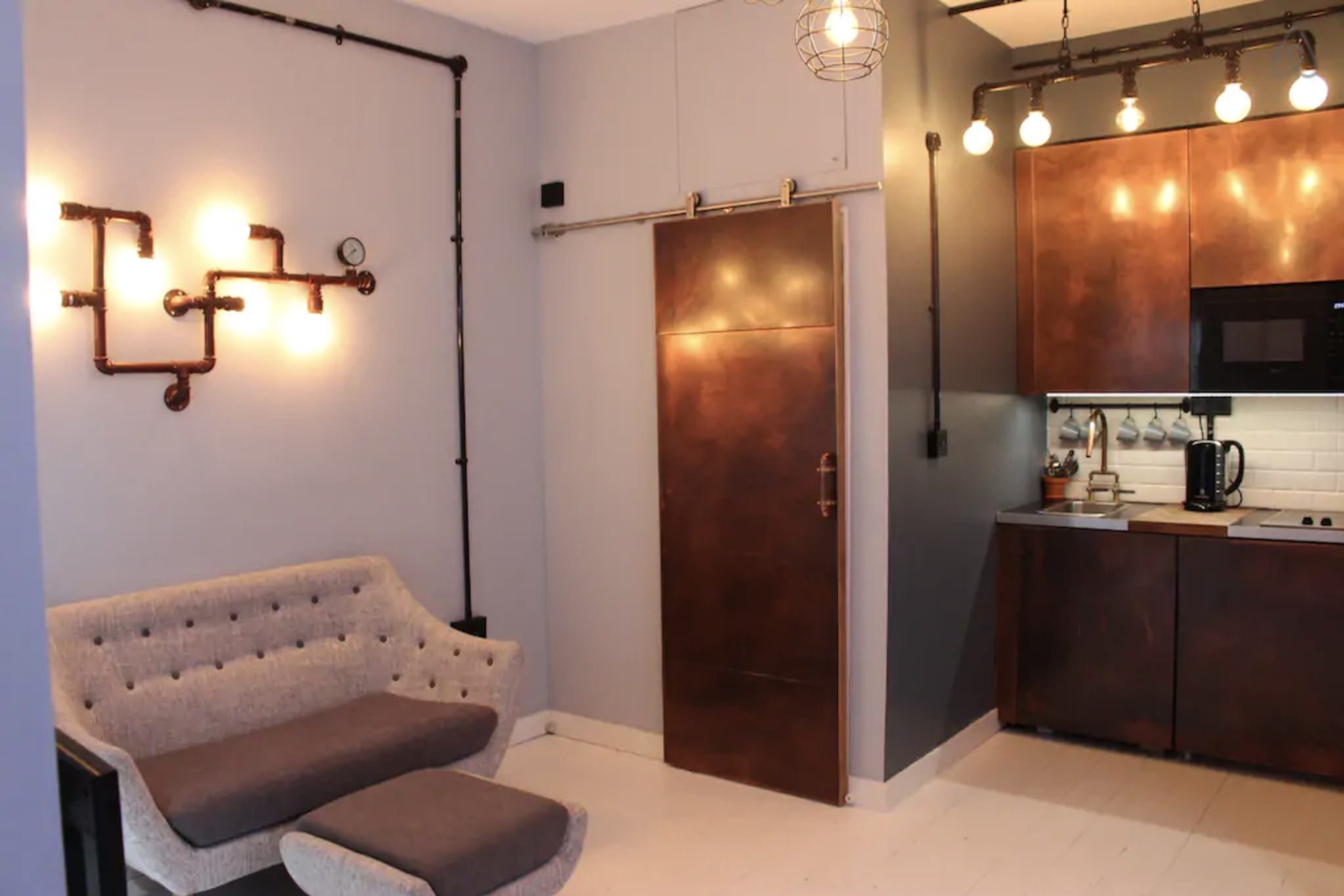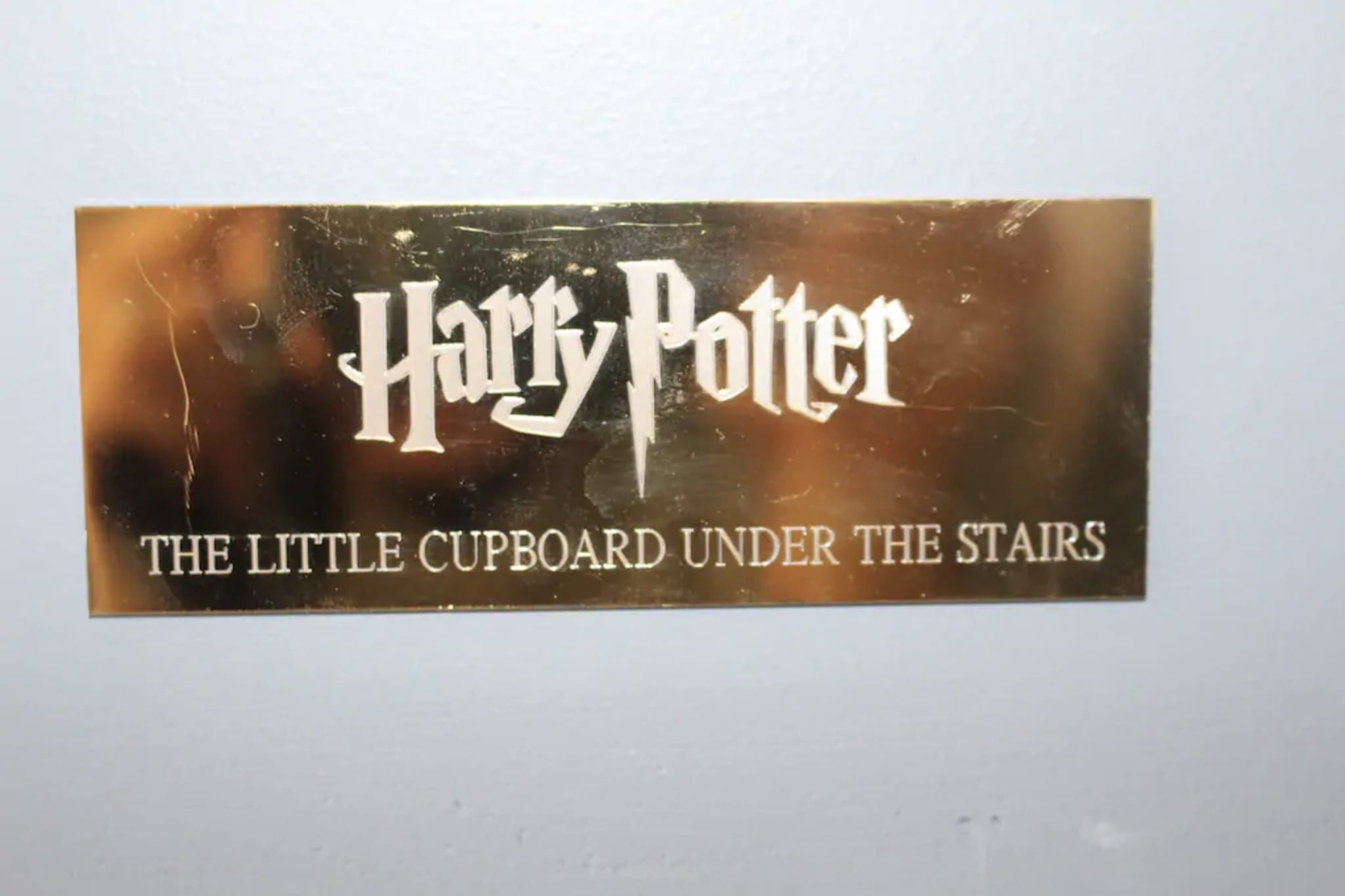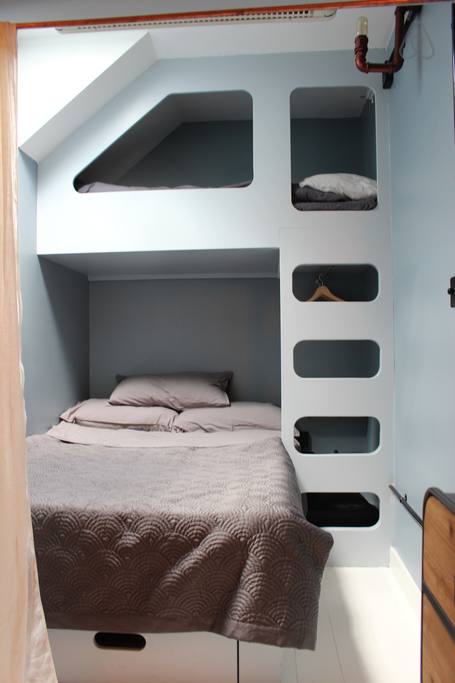 Beautiful loft space in Clapham Junction ($170 a night)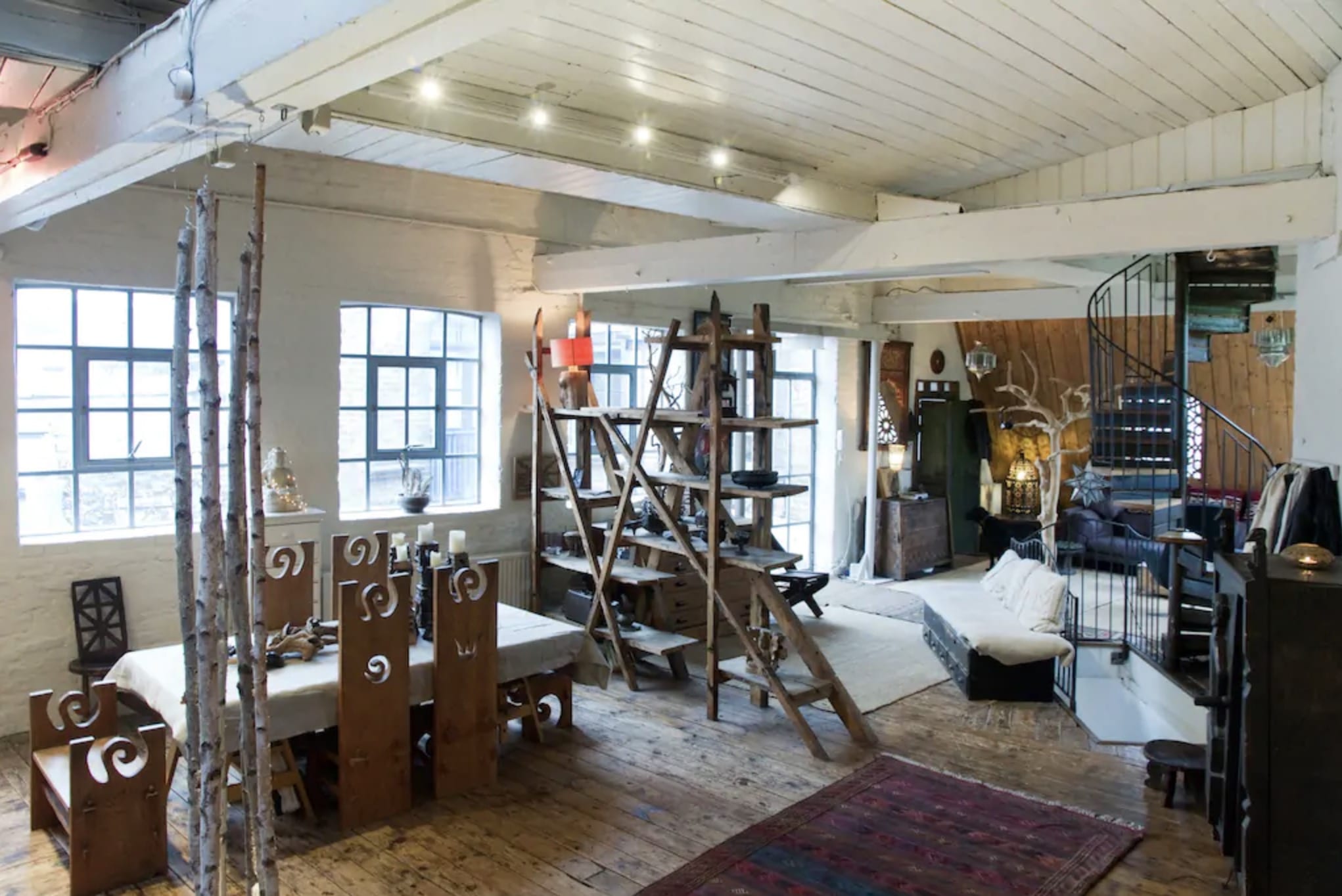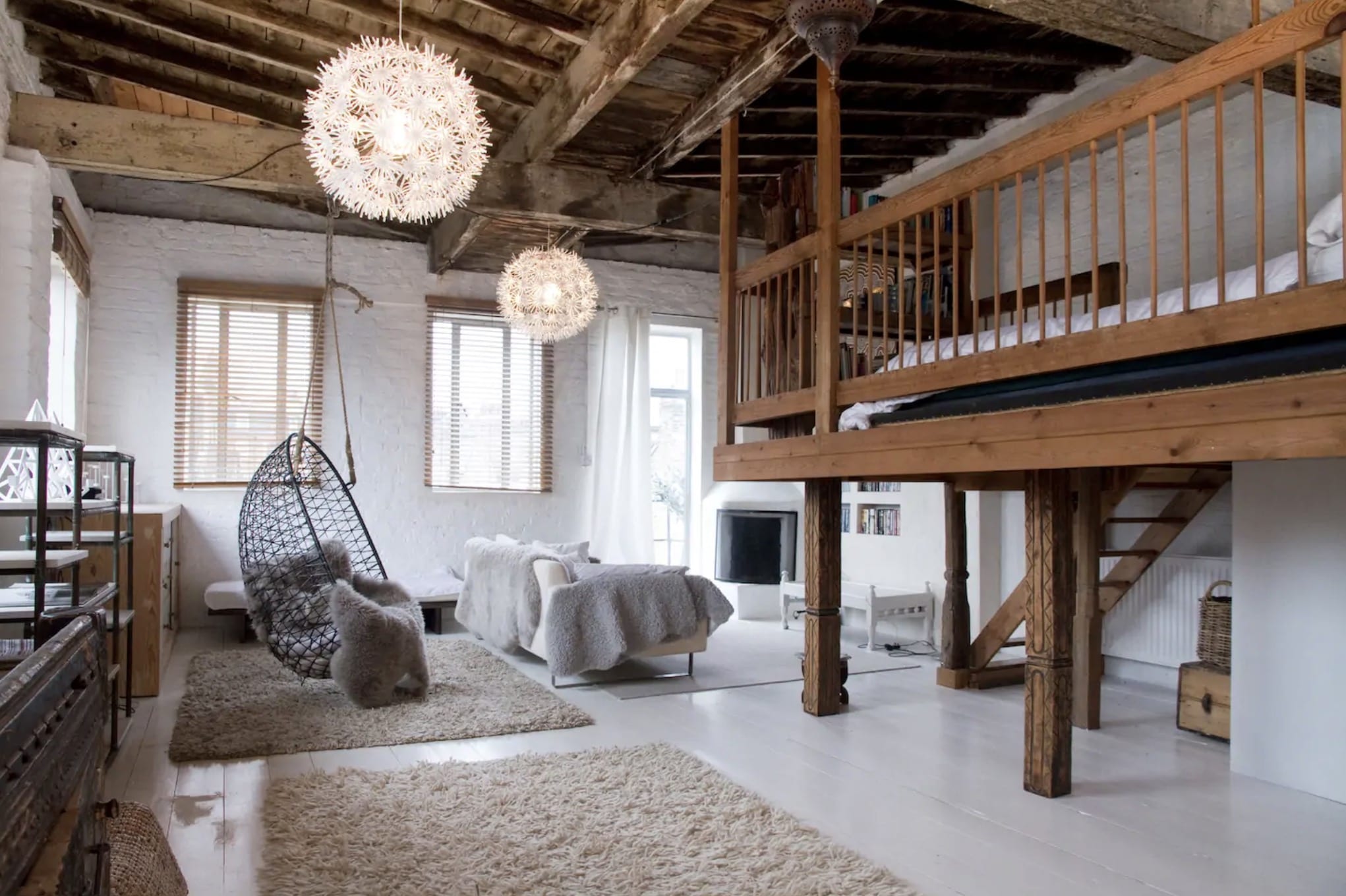 If Hagrid is more your aesthetic, then this Airbnb that brings the outdoors indoors can be yours for $170 a night. Located inside a unique Victorian warehouse, this wood-clad space can house up to three guests (there's a double futon bed and a single). There'll be no squabbling over showers, since it has two bathrooms, and it also boats a massive flat-screen HD TV and a PlayStation 3, with plenty of games and Blu-Ray DVDs.
The real magic of this Airbnb is the otherworldly garden, which was featured in the November issue of Gardens Illustrated. Plush with banana plants, palm trees and flowering ginger plants, as you wander round, you'll forget you're in London. You are though, and it's located just five minutes' walk from Clapham rail station, which'll get you to Gatwick airport in 35 minutes. And the best thing about staying in Clapham Junction? That's where J.K. Rowling was living when she began writing the Harry Potter novels, in a house with flatmates. So bring your laptop and get inspired to write your own ridiculously-well-selling novel to pay for your stay…
Fantastical hideaway in Borough Market ($315 a night)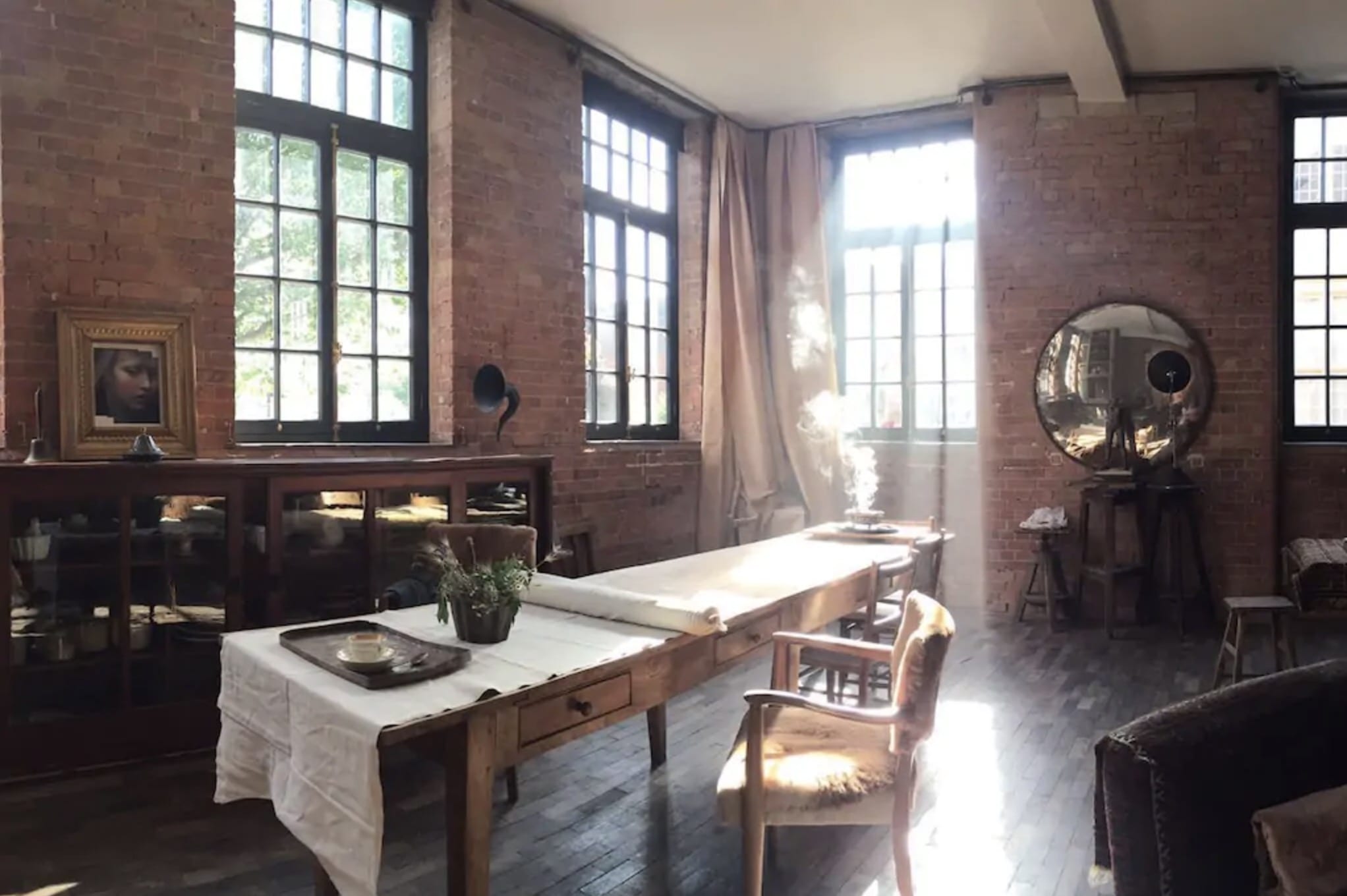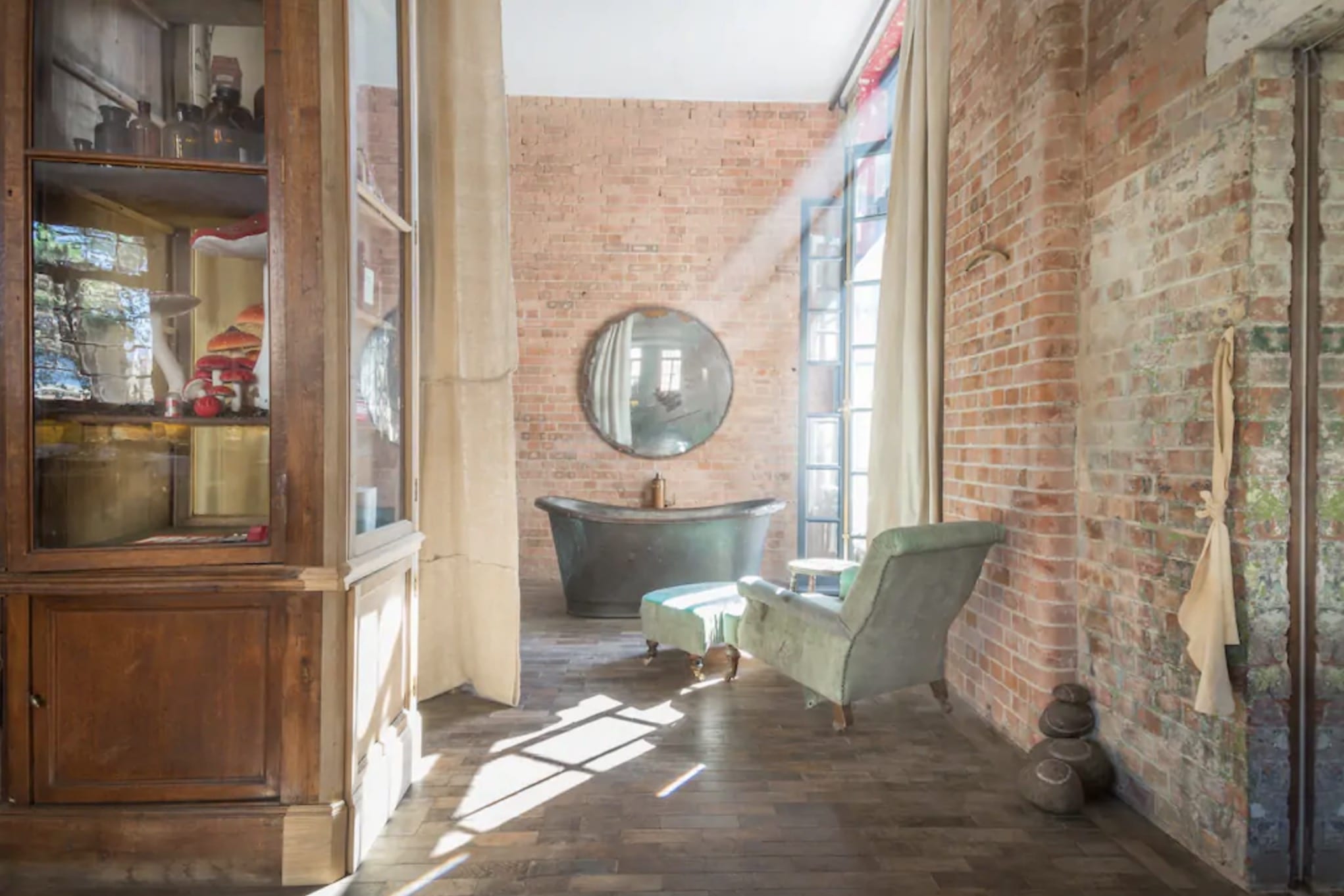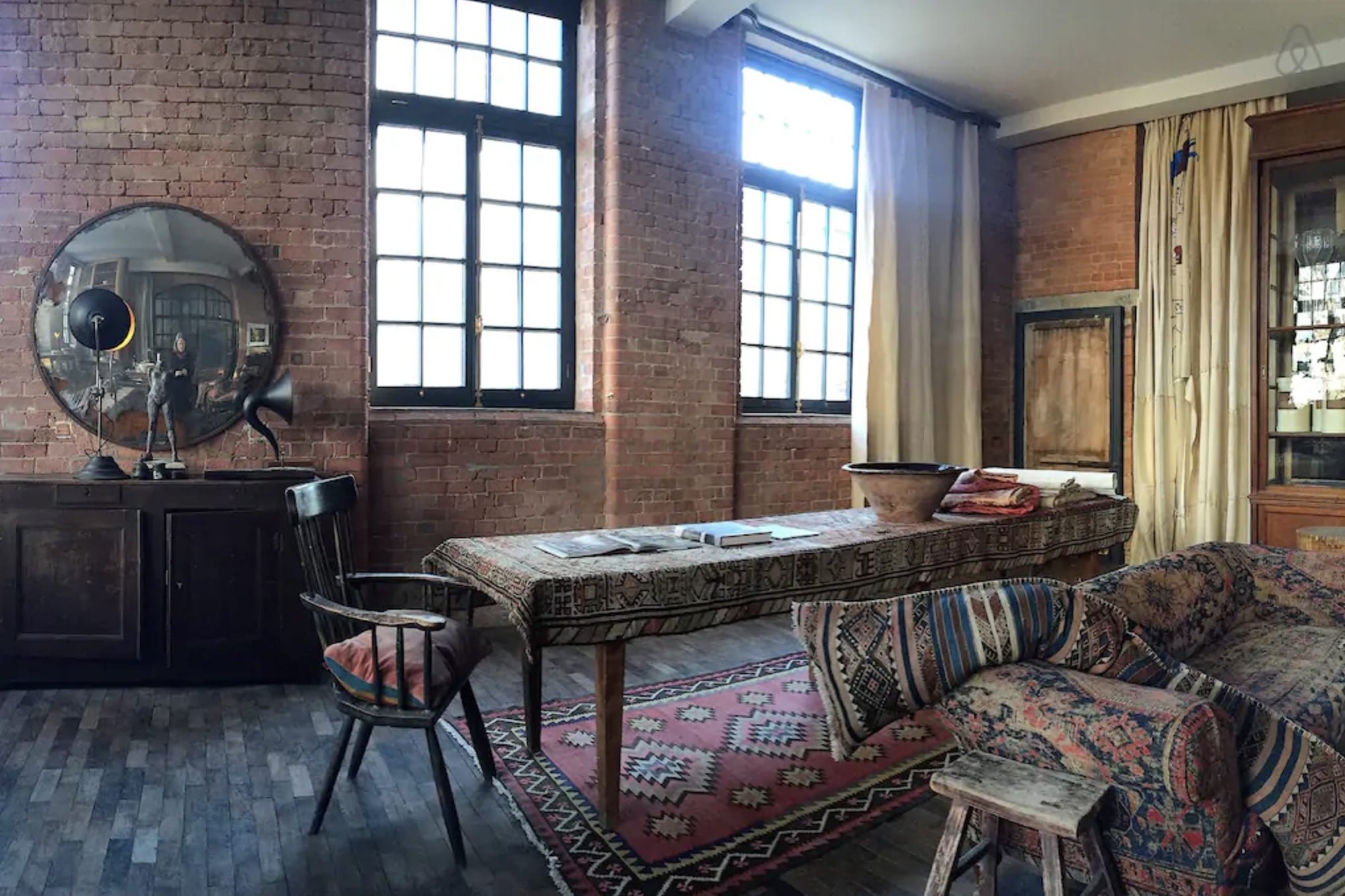 If 'Tom Riddle's bedroom' is more your vibe, then check out this moody and minimalist Airbnb for $315 a night. All is absolutely not what it appears here. As well as high ceilings, and curious objects decorating the place, there's a chest of drawers that become a staircase to a secret cupboard, and a floor-to-ceiling mirror that is actually the door to a bathroom. The host is even offering bespoke services and treatments including shopping, laundry, haircutting, acupuncture and meridian massage (something Voldemort could have used to chill him out a little).
It's located three minutes from London Bridge station, which means it's also super-close to Borough Market, where you can check out various Harry Potter filming locations. Visit No. 7 Stoney Street, which was used as the entrance to The Leaky Cauldron in The Prisoner of Azkaban (it's actually a small flower shop, Chez Michele). Then next door at No. 8 Stoney Street, you can find The Market Porter pub (aka the Third Hand Emporium, the used book shop where Harry met Gilderoy Lockhart in The Chamber of Secrets).
6 Of The Most Stylish Luxury Airbnbs In London
6 Of The Most Amazing Family Friendly Airbnb Homes In London
Gothic fantasy Bloomsbury apartment ($350 a night)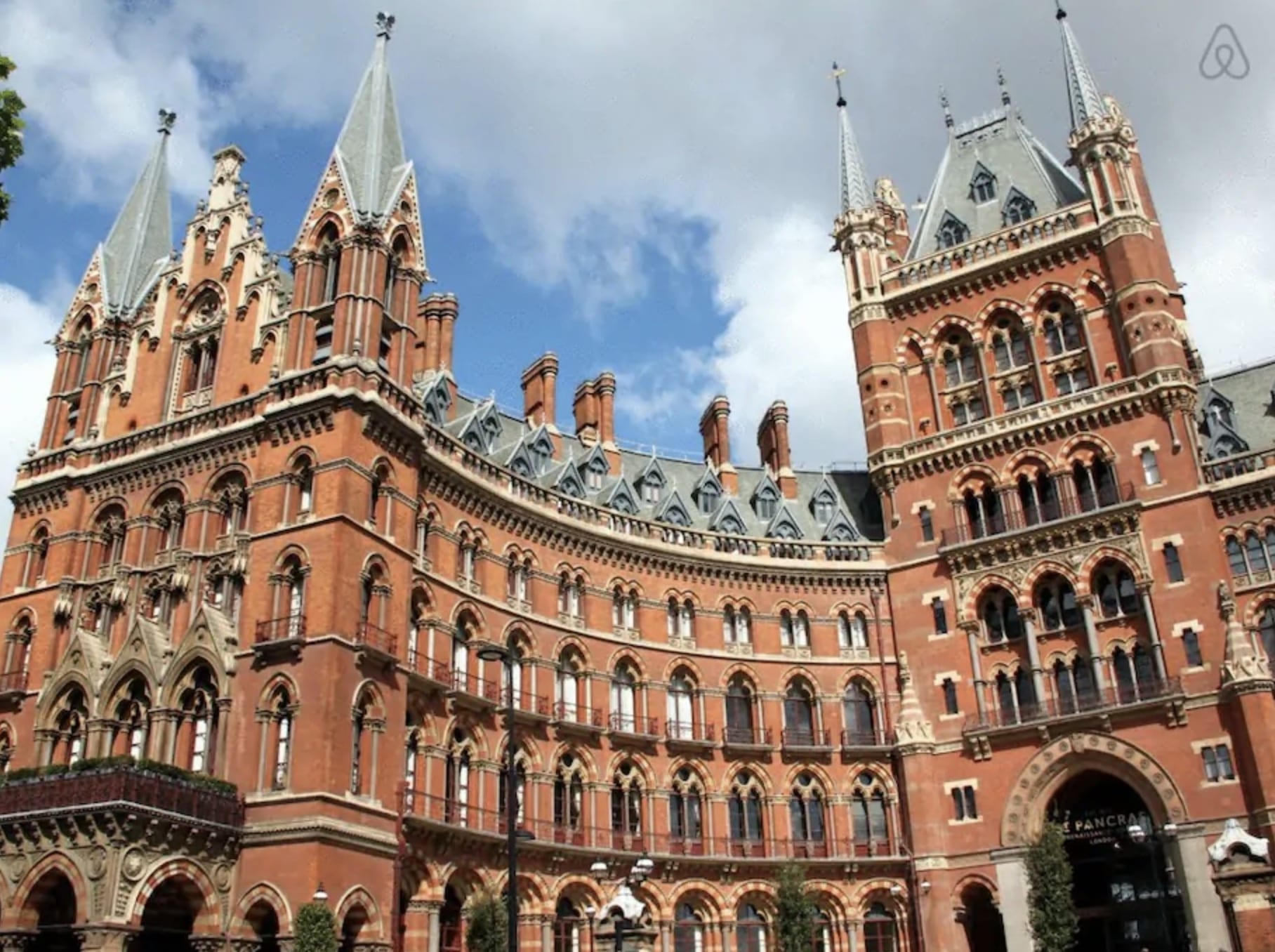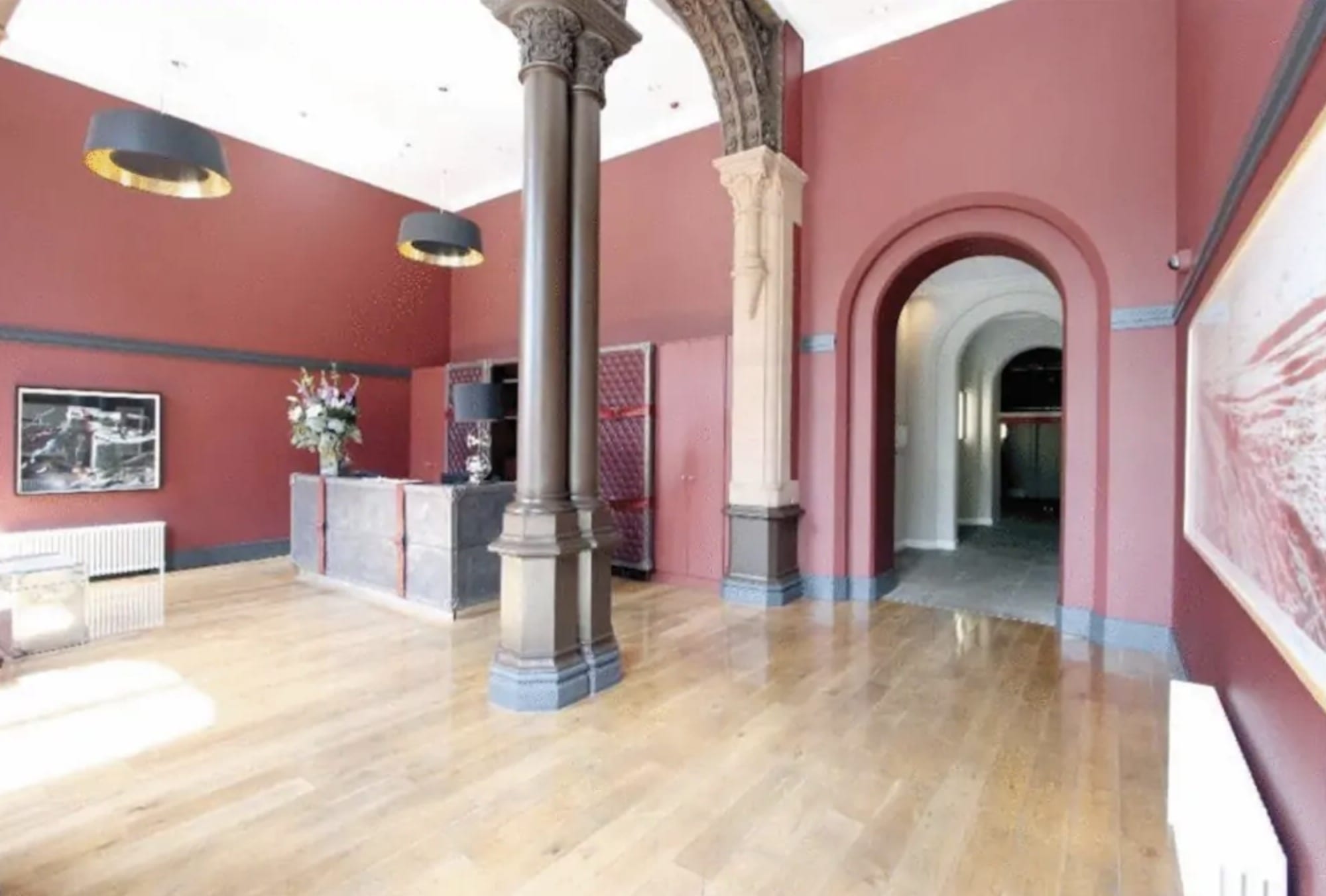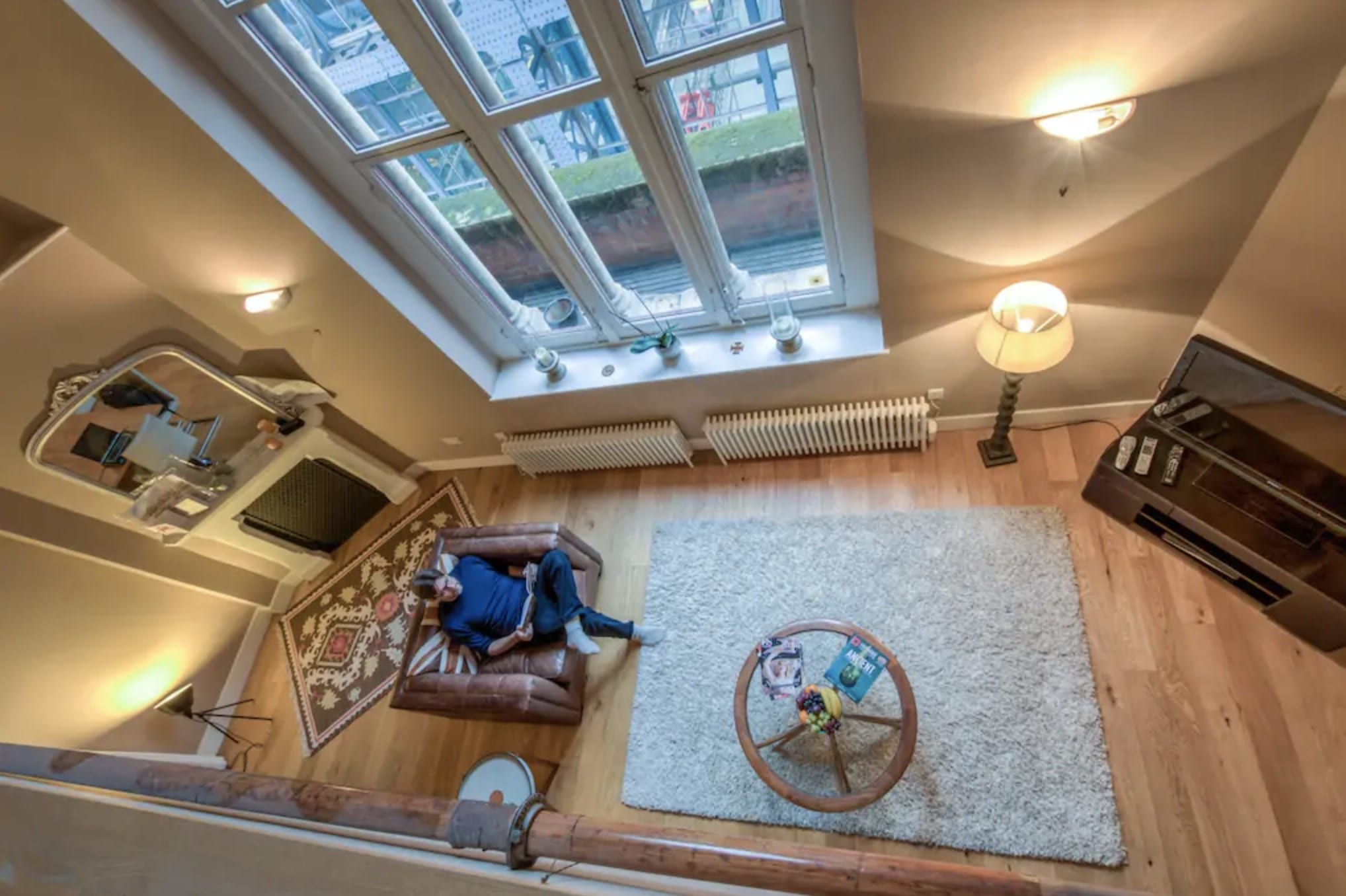 There's no doubt King's Cross is the number one place for Harry Potter fans to visit in London. And you can't get closer than this two-bedroom Airbnb which is located literally above both King's Cross and St Pancras stations. It'll take you barely any time at all to get down to Platform 9¾, which means you'll have plenty of energy left to run into the wall.
This $341-a-night apartment is spread across two floors in St Pancras Chambers (a Grade I listed building). There are two bedrooms on the 4th floor and a third on the 5th floor, which also features a balcony area with breath-taking views. Wherever you are in the apartment, you'll be surrounded by bricks and spires – it's a gothic fantasy! You'll also have access to the building's spa, pool and gym if you pay a little extra. Look out the window and you can picture Harry and Ron flying the Weasley's Ford Anglia above you (just like they did in The Chamber of Secrets).
Magical 19th Century home in Covent Garden ($400 a night)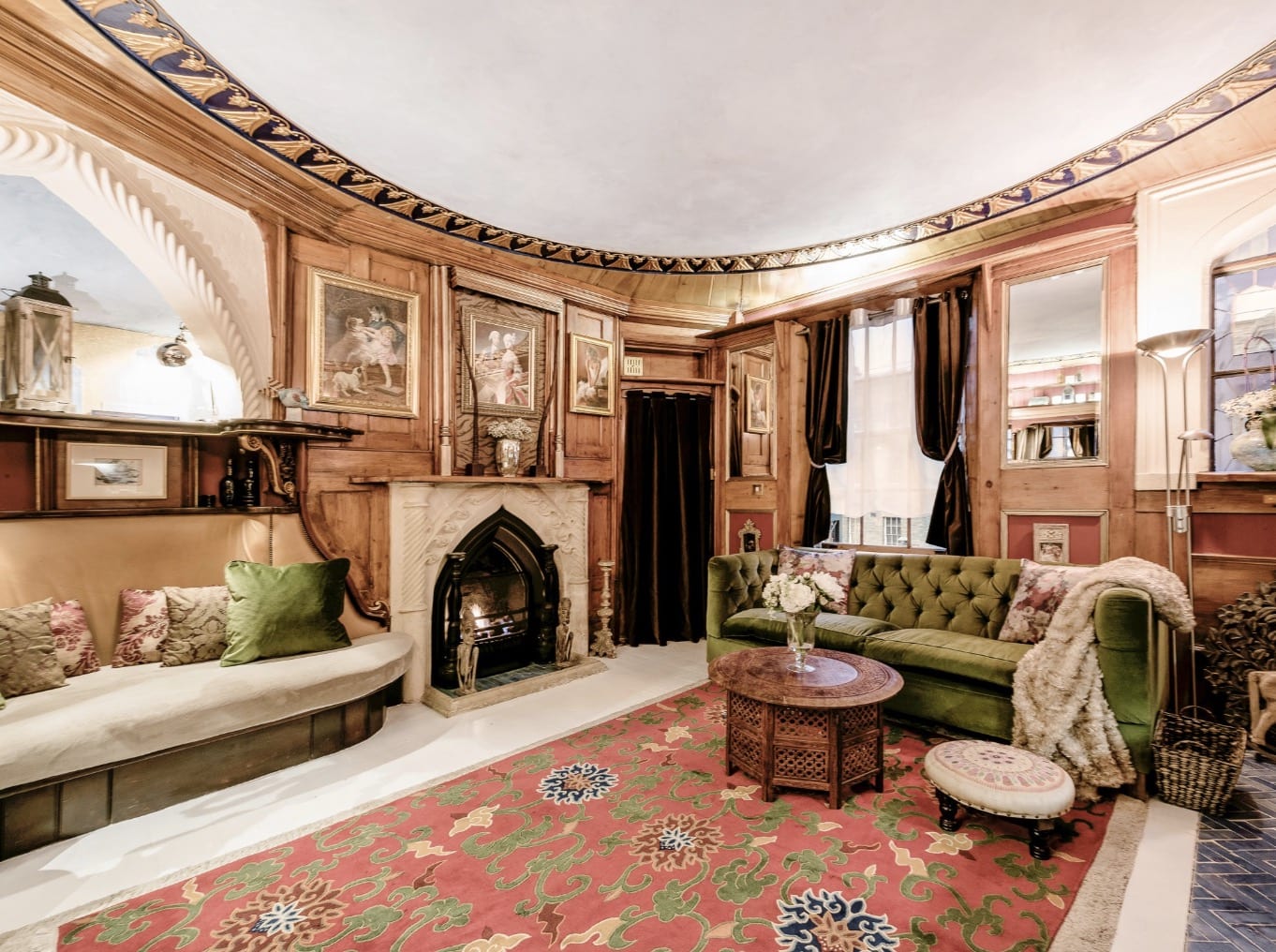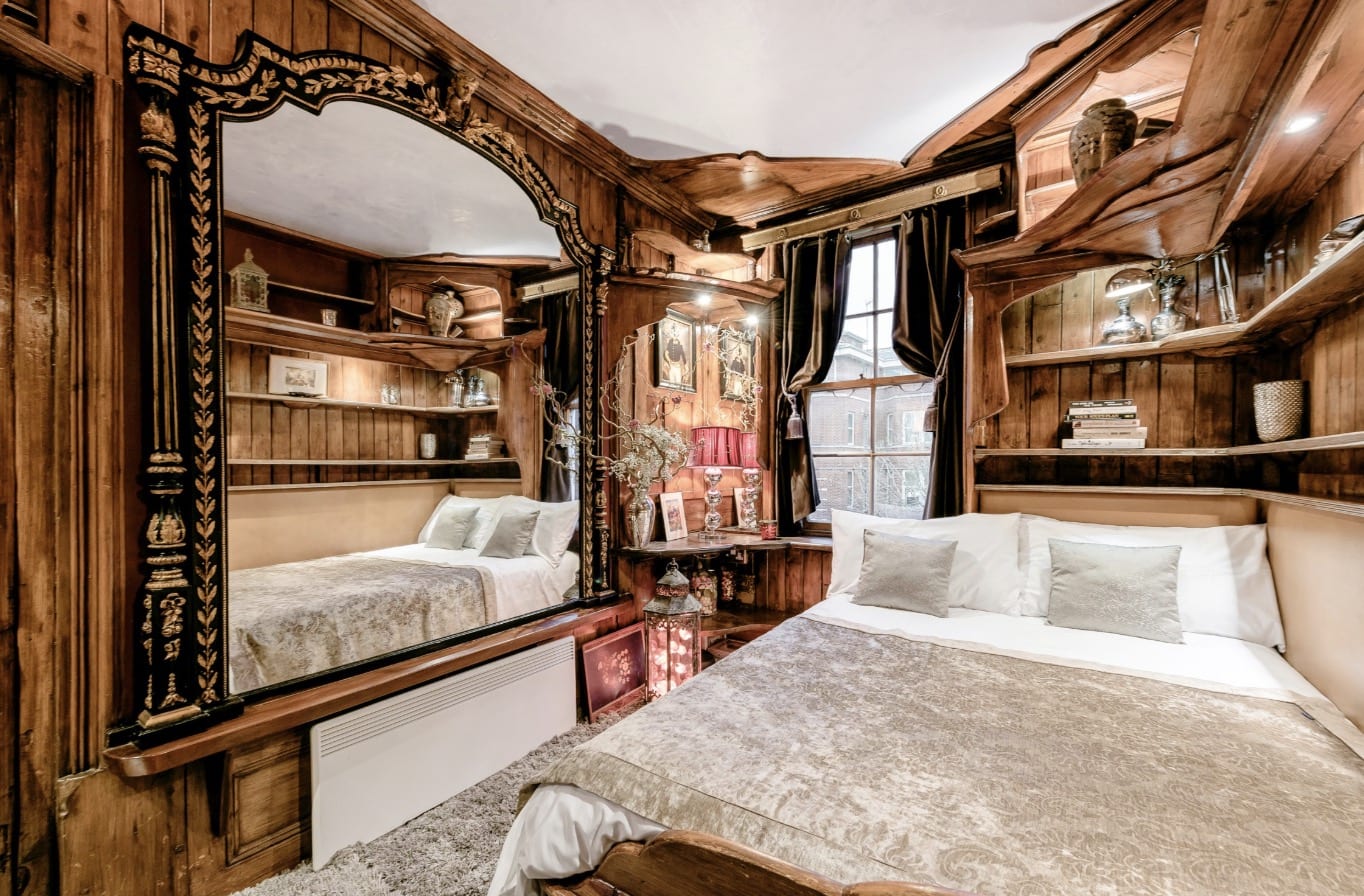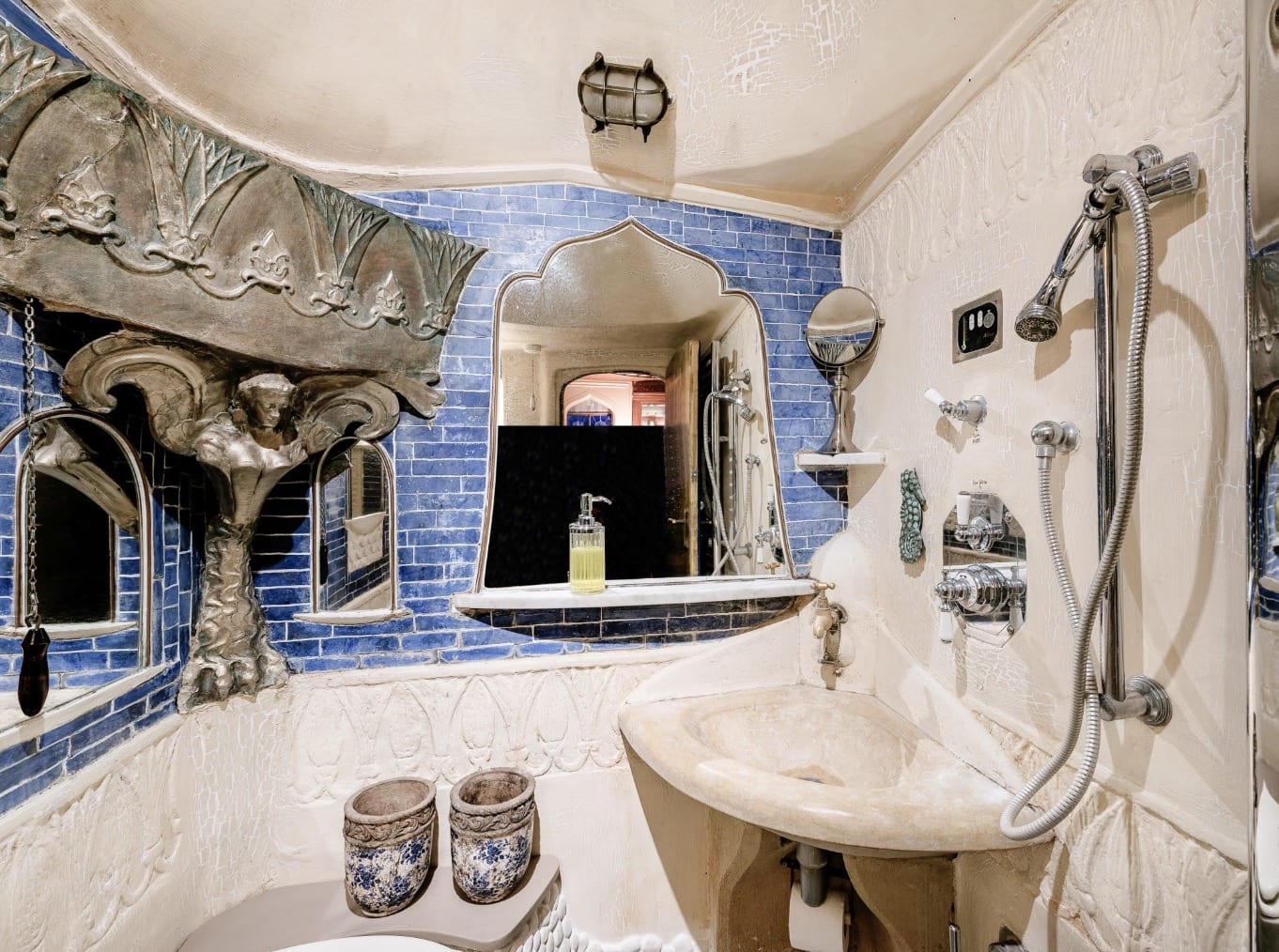 If you want to feel like you're literally living in a Harry Potter movie, then this magical 19th Century home is the one for you. For $400 a night you and three other guests can be transported back to the late-1800s. The décor is really something… There's a gothic-style bathroom that Moaning Myrtle would feel right at home in (she'd be a big fan of the heated towel rail), and the walls of each room are lined with Hogwarts-style portraits that will follow you round the room with their eyes.
The apartment's location is unbeatable (it's in the heart of Covent Garden) and you'll have a plethora of bars, restaurants, shops and street performers on your doorstep. Covent Garden is also home to The Noble Collection store, which is filled to the rafters with Harry Potter and Fantastic Beasts merchandise and collectibles. Just don't forget your credit card…