We've found some pretty unique Airbnb homes in London, and really, it wasn't that tricky to track them down. You see, London is a strange place. If you've come to visit from a well organised US city like New York, San Diego or even Washington DC, the first thing you'll notice is that there's no rhyme or reason for the way the city is laid out. Meandering streets, dead ends, roads you can barely drive down and tiny medieval churches surround by glass skyscrapers in the financial district are the result of 2000 years of different people leaving their mark on the city.
London's strangeness attracts some pretty unique characters to this day, and they, too, are leaving their mark on the city in different ways. Check out, for instance, these unique Airbnb vacation rental homes in London. They broke the mold when they made these, that's for sure…
7 London Airbnbs Harry Potter Fans Will Love
8 Of The Best Soho Airbnbs For Nightlife Lovers in London
8 Of The Best Airbnbs In Covent Garden For Culture Vultures In London
A London Rock And Roll Warehouse (approx $1000 a night)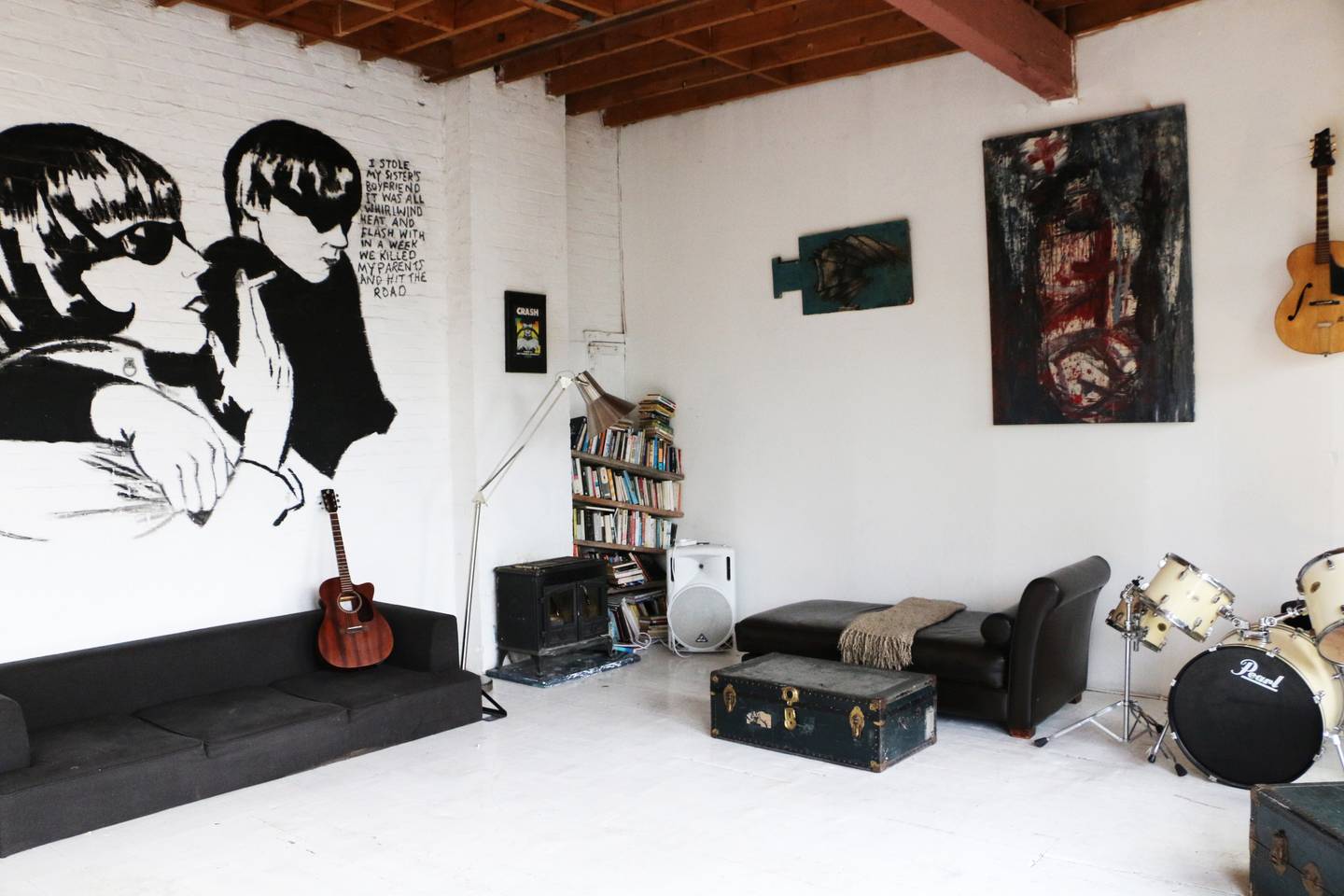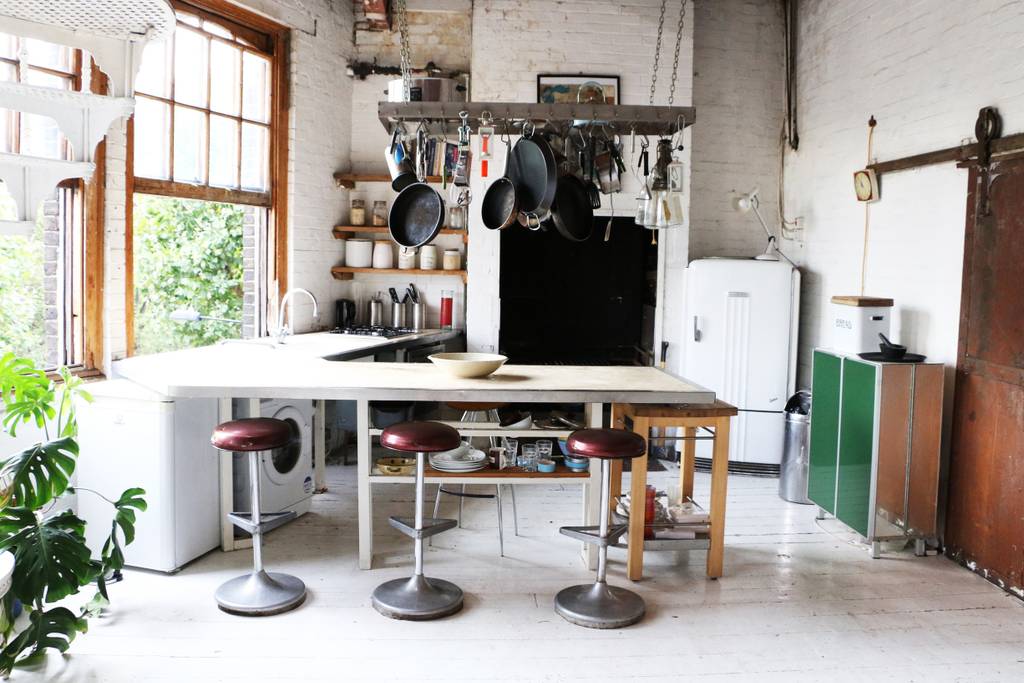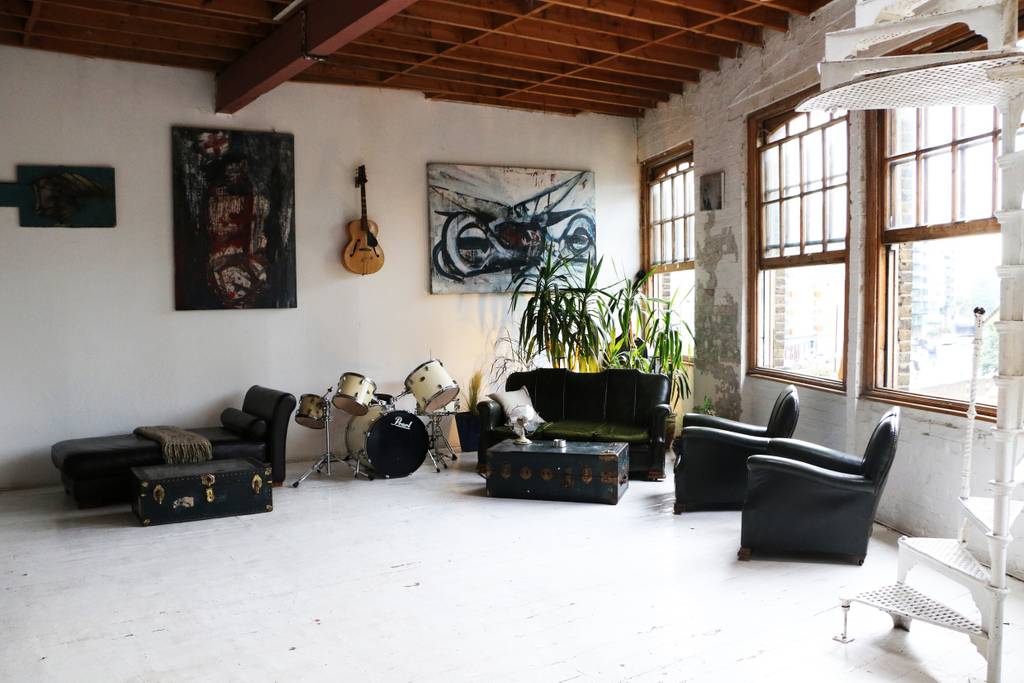 You hear a lot about hipsters, artists and musicians living in converted warehouses, but these days that often means they're living in very converted warehouses – basically just fancy apartments in older buildings. But this Victorian warehouse, which overlooks Regents Canal and Rosemary Park in the London Borough of Islington, is still pretty rough and ready. That's not to say it's uncomfortable, it's just still a raw, creative space. From the musical instruments strewn about the place, to the Sonic Youth/Raymond Pettibon artwork on the wall, this place feels like a place that could tell a story or two about alternative culture in England's capital city.
Often rented out for photoshoots, and capable of housing up to 20 people, it is the perfect spot to stay if you and your party are after an authentic, exciting stay in this quirky city. Just try to resist playing the drum kit late into the night!
Master Cabin in a 19th Century Sailing Ship (approx $120 a night)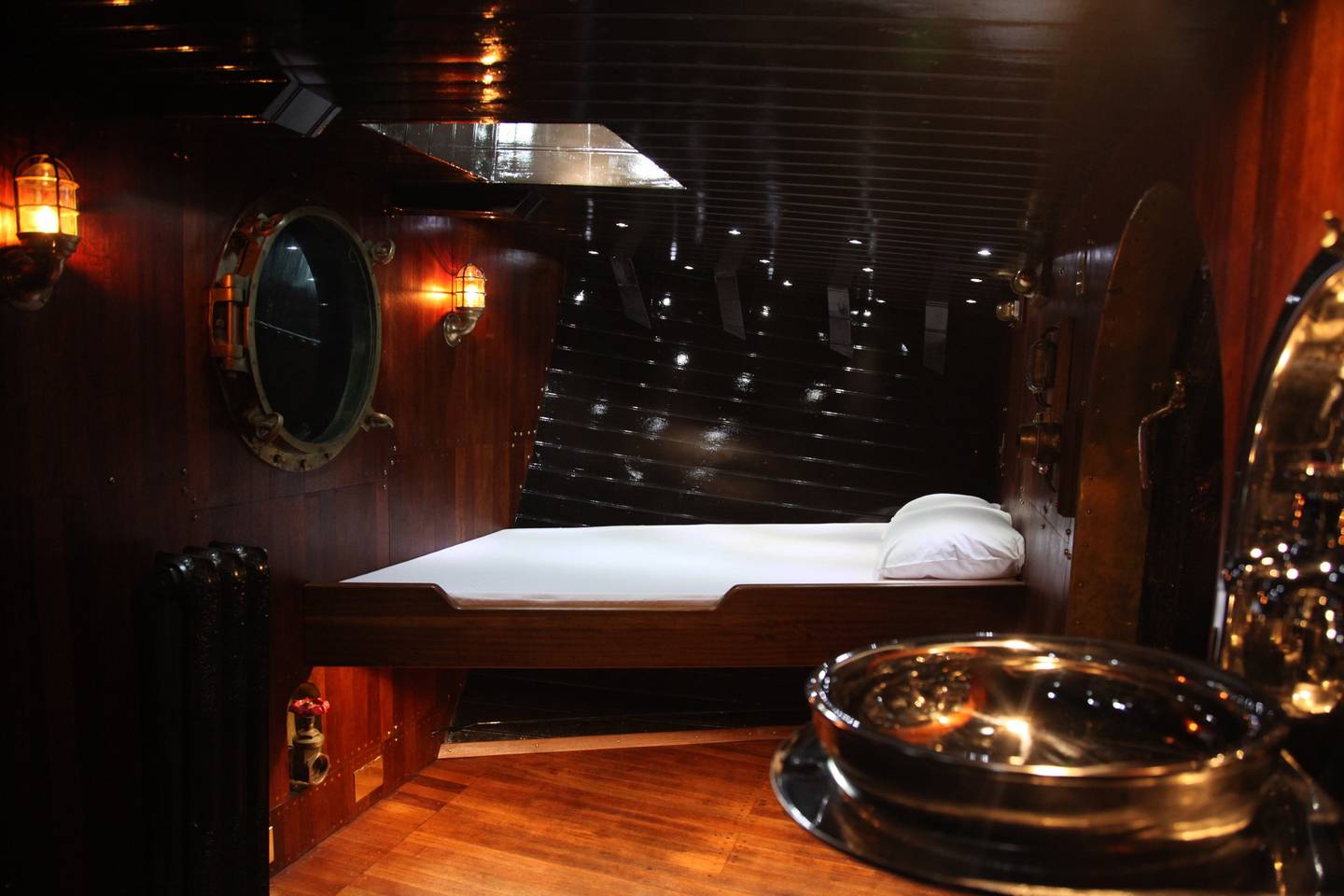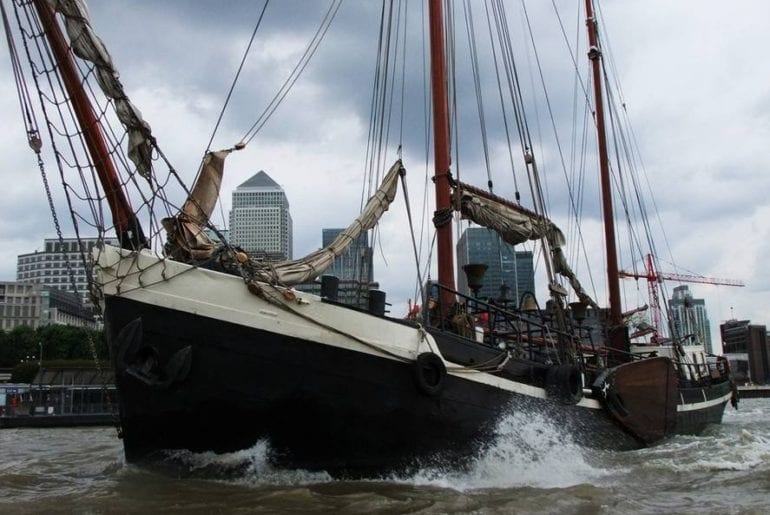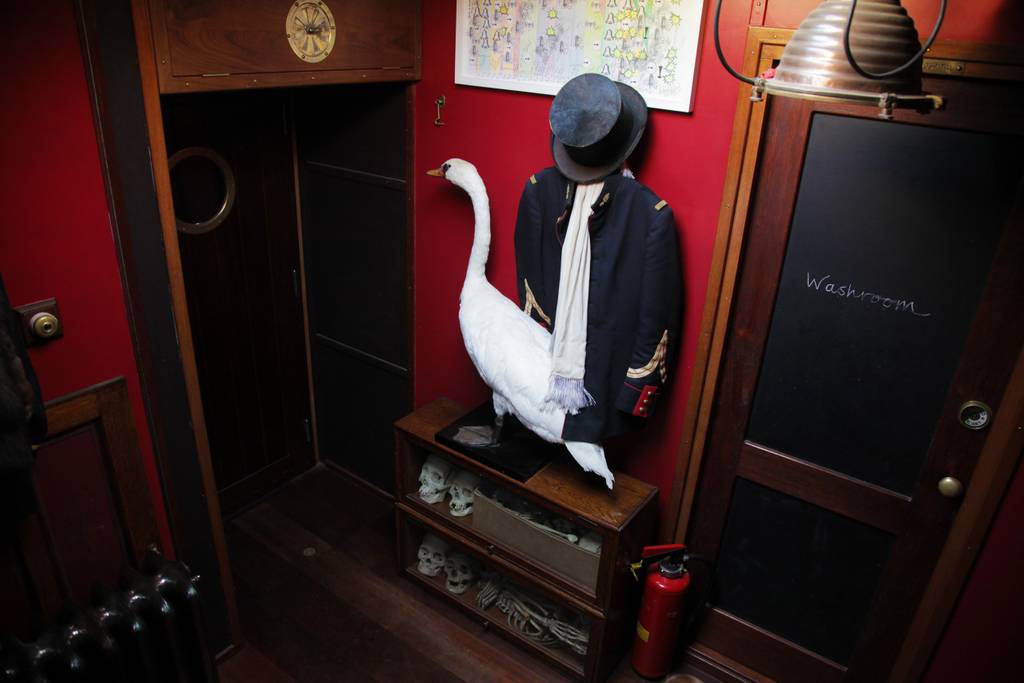 How about this for different? The historic 19th century sailing ship "De Walvisch" is moored 500 meters from the iconic Tower Bridge. You can go full Pirates of the Carribean and stay in her master cabin for the extremely reasonable price of $120 a night. Built in 1896, the ship started life as a Dutch sailing klipper that was used to carry eels(!) from Holland to London back in the day. Pretty cool huh?
Well known artists Zatorski + Zatorski live on board with their children, and have completely restored the vessel, using reclaimed hardwoods and some cool marine antiques that they sourced themselves. They'll be the ones cooking you a full English breakfast and serving it to you with antique Navy silver every morning during your stay, too!
A Plant Lover's Paradise (approx $130 a night)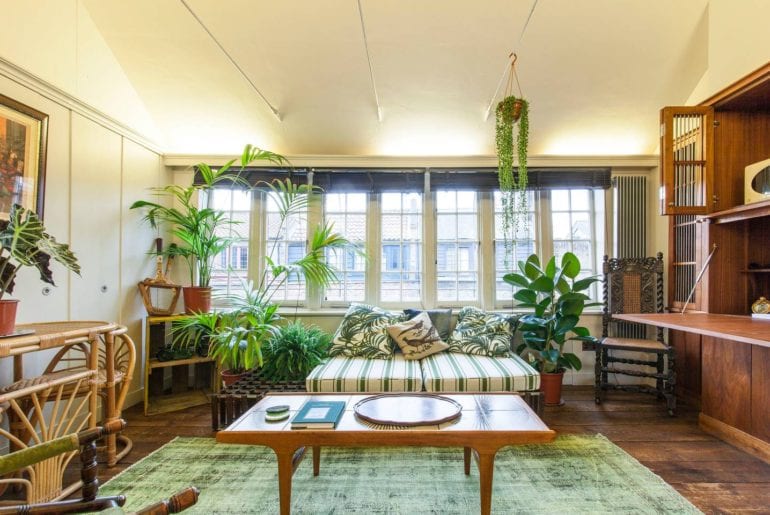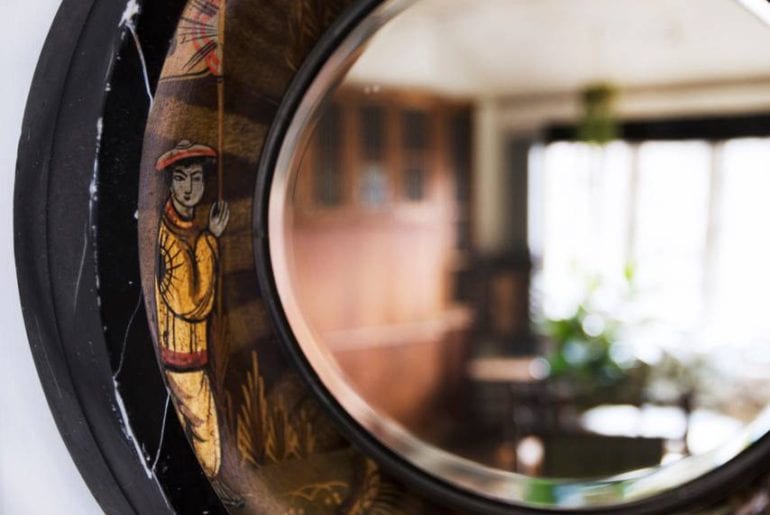 This beautiful house was built way back in 1725, making it, ummm, old. The expression "steeped in history" really applies to this London vacation rental – it can be traced back to the Huguenots, a clan of French Protestants who fled persecution in France in the 17th century, and set themselves up all over Europe. The beautiful wooden floors and some of the furniture seem to fit with the time period the place was built in, too.
History aside, we love the living area with the rich green rug and plants, imagine how delicious a morning coffee would taste sat in that wicker chair by the window! While there's nothing particularly wacky about this place, it is definitely one of a kind, that much we know.
A Strange Airbnb Home For Bachelorette Parties (approx $800 a night)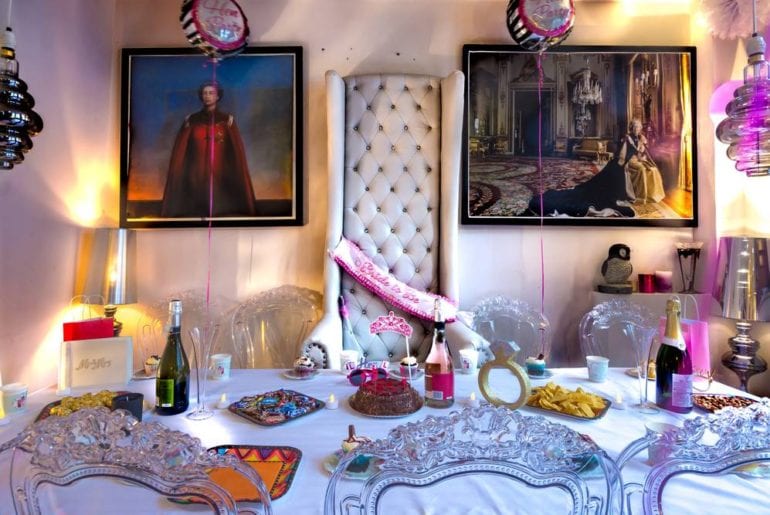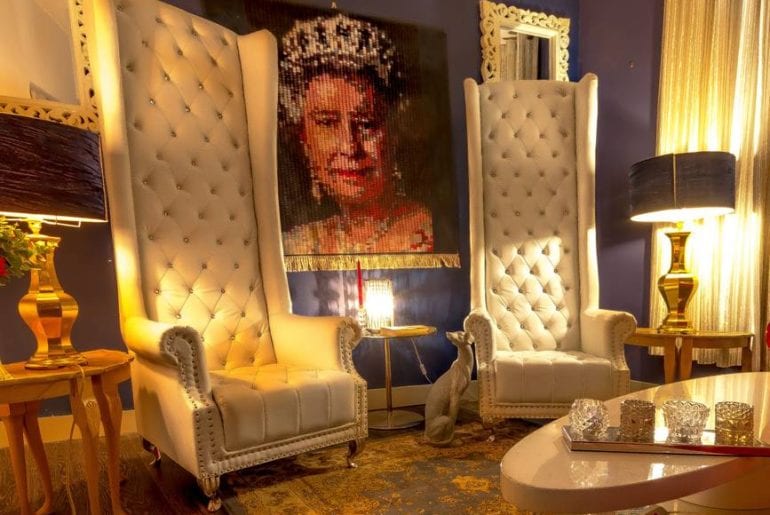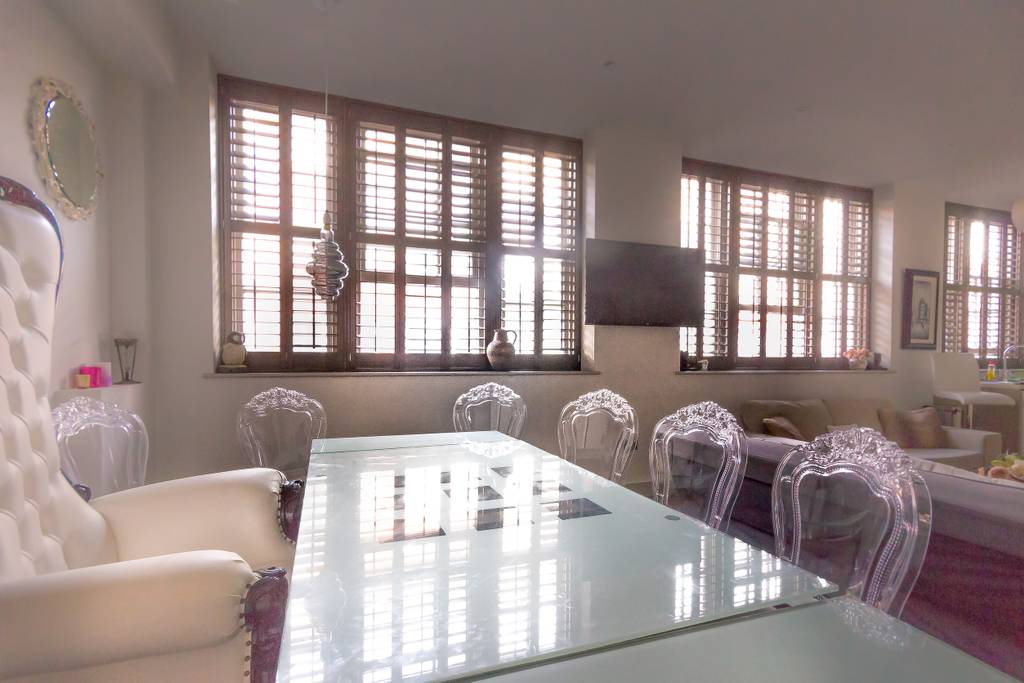 It's hard to find vacation rentals in London (or anywhere really) that don't mind hosting a bachelorette trip, let alone a one that welcomes them and seems to go out of its way to make the trip as magical as possible! This Greater London apartment is actually two apartments stuck together, and can fit a full 30 people if it comes to it! Not only that, but the decor – many, many portraits of the Queen of England, double decker bus bunk beds, ornate glass chairs and the incredible Alice In Wonderland armchairs that seem to reach the ceiling – seems designed to perfectly compliment the obligatory Prosecco and party vibes needed to create the perfect bachelorette party.
Imagine 30 of your nearest and dearest holed up in this place in London for a weekend of high jinx, debauchery and celebration! There's a lot of fun to be had in this very unique place…
A Shoreditch Treehouse (approx $1300 a night)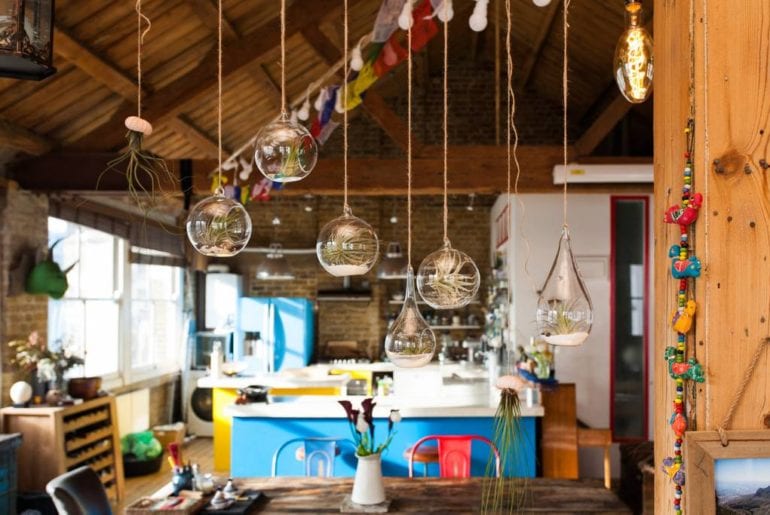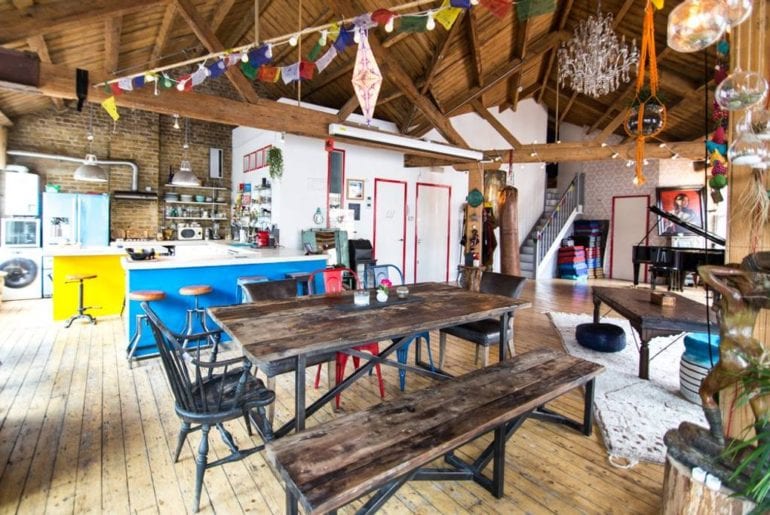 Check out this amazing place! This huge open plan loft (with a couple of bedrooms spread across two other floors) is in the heart of fashionable Shoreditch in East London, but you could be forgiven for thinking you were a million miles from anywhere, given the whole Peter Pan/Neverland vibe this gorgeous home has. There's something for everyone, big and small, in here: a Steinway Grand Piano, a vintage punching bag and a huge projector screen are our favourite features, for sure.
It's clear that a lot of love, imagination and creativity went into building this place. Even in the hip area this is in, there aren't a lot of homes like this one knocking about, that's for sure.
8 Of The Coolest Airbnbs In Shoreditch, London
8 Airbnb Abbeys, Castles and English Country Houses for Downton Abbey Fans
6 of the Most Glamorous Airbnb Homes in Kensington and Chelsea, London
The "Haunted" Bedroom (approx $160 a night)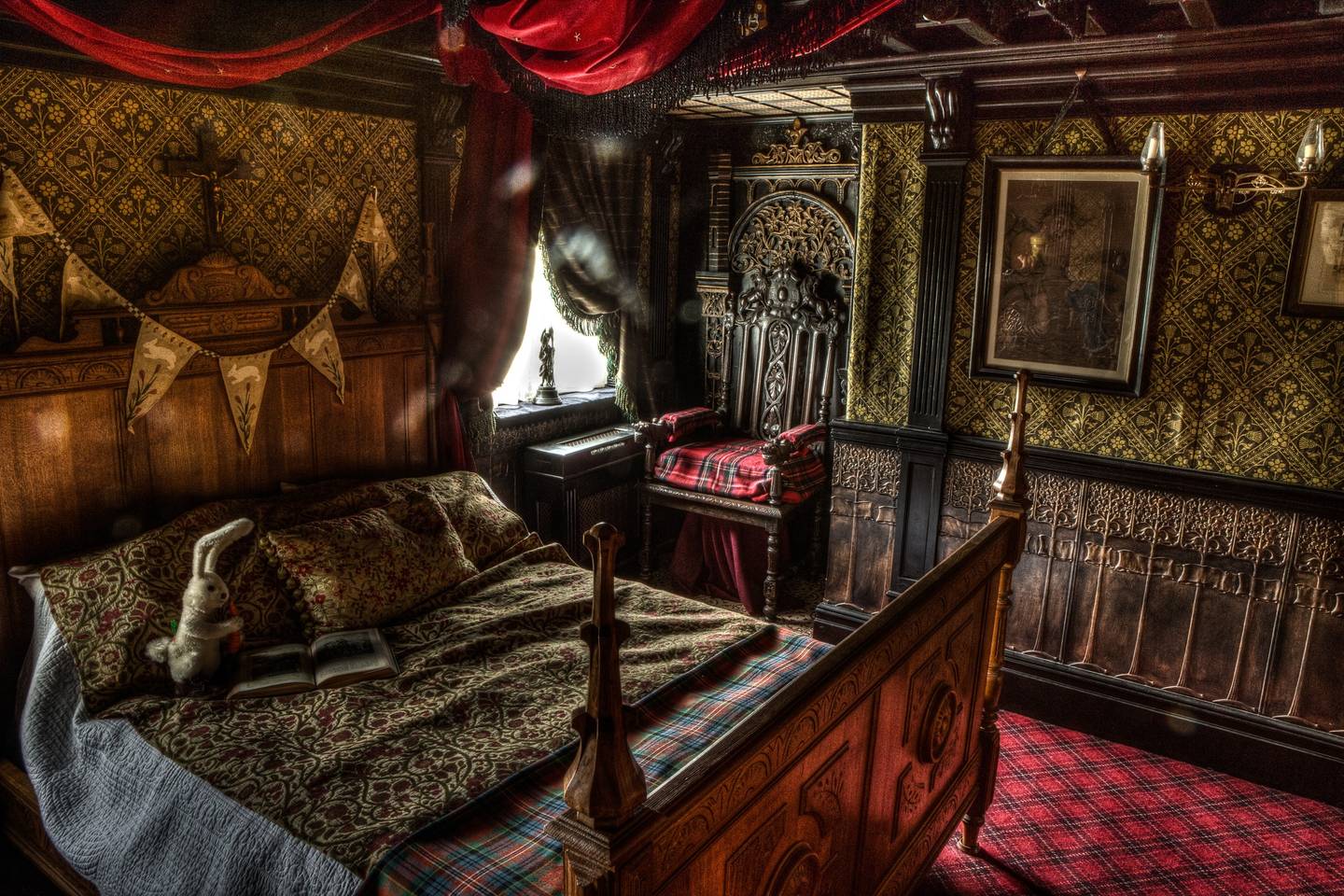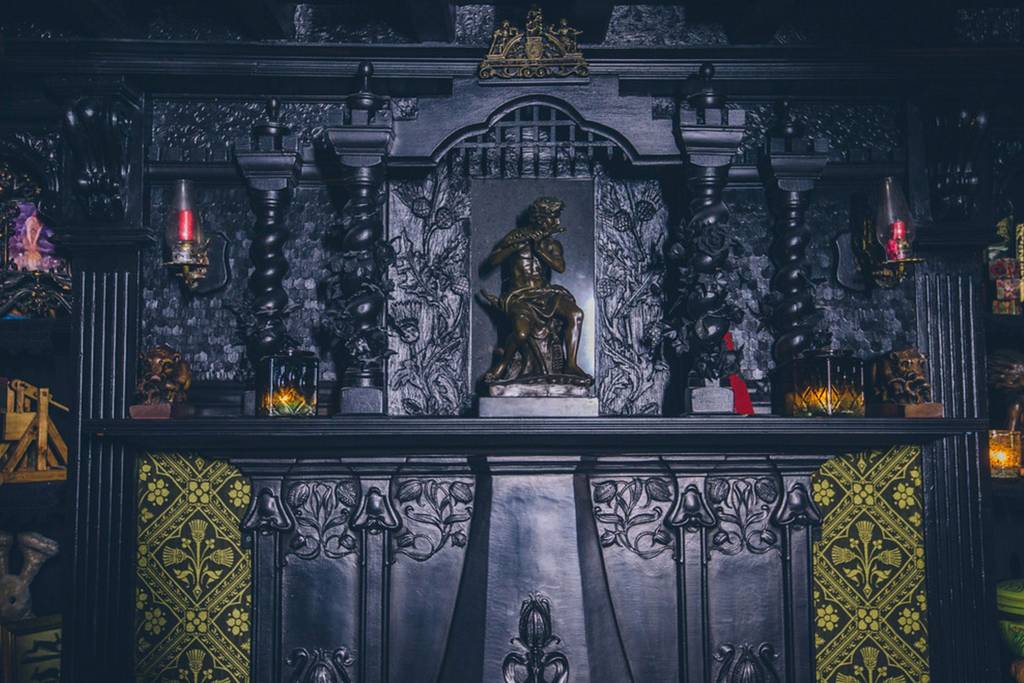 d
Ladies and gentlemen, we have a winner. Definitely the most unique Airbnb vacation rental in London, for sure! It's not clear in the ton of press that this London vacation rental has received whether or not it is actually haunted, but it certainly looks like it should be, and that's enough for us! The master bedroom in this home has been lovingly decorated in Scottish Art Nouveau style, and is designed to recreate the bedroom of a young Edwardian child, with all the books, toys and other bits and pieces required to up the ante on the creepiness scale.
The low lighting, dark walls and even the creepy child's outfit hanging on the back of the door are sure to make it near impossible for you to get a decent night's sleep in this place, but that's probably the point!