Dear Local Vibers: 
This list was written and published before the stroke and subsequent death of "90210" star, Luke Perry. Like everyone, we are so shocked and saddened to hear this news and we hope this list pays tribute to his wonderful work and all the joy he gave audiences. We dedicate it to him and send all our thoughts to his family. 
                                                                                                                                      — The Local Vibe
Rumors have been circulating for months about a 90210 original cast reboot and we couldn't be more excited. Finally, we'll learn the answers to all those burning questions: Did Donna and David reconcile? Did Jim and Cindy stay in Hong Kong? What happened to Kelly and Dylan's son? And most importantly, where does the gang party now that they're in middle age? In answer to the last question, we've come up with some great Airbnb party/beach houses where they can pull out those yearbooks and reminisce. From the shores of Malibu to Beverly Hills, here are some of our favorites.
5 Incredible Los Angeles Airbnbs For Architecture Lovers
6 Extremely Instagram-able Airbnbs In Santa Barbara
These 9 Los Angeles Airbnbs Will Have You Feeling Like An Entourage Cast Member
Airbnbs Perfect For Your Trip To Los Angeles Comic Con 2019
8. North Detroit Street ($1,100 a night)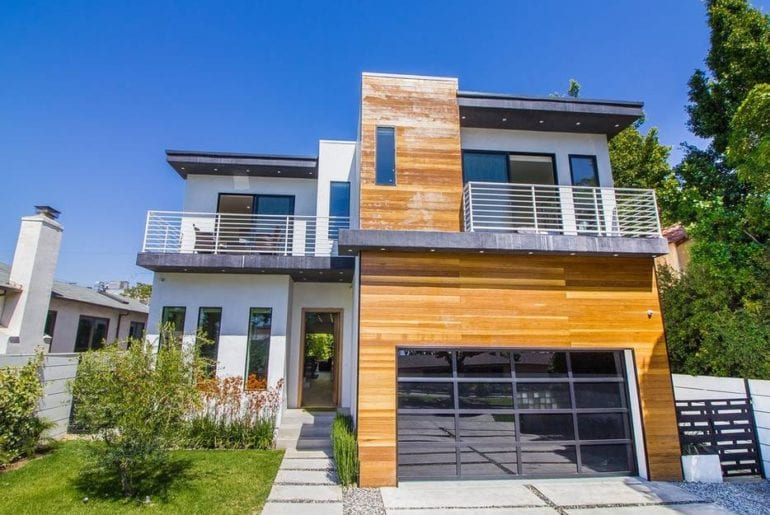 Eagle-eyed fans of the show will instantly spot the resemblance of this house to that of Kelly Taylor's (those railings look exactly like the ones on the Taylor home!). Modern and light-filled, this house is perfect for someone who wants the true California experience. With a ton of open space, the gang has plenty of room to get together with their children (we're assuming they would have had quite a few by now). Complete with an "Entertainer's patio," there's no reason to have to schlep to the Peach Pit every time someone's hungry.
7. Beverly Hills Retreat ($1,000 a night)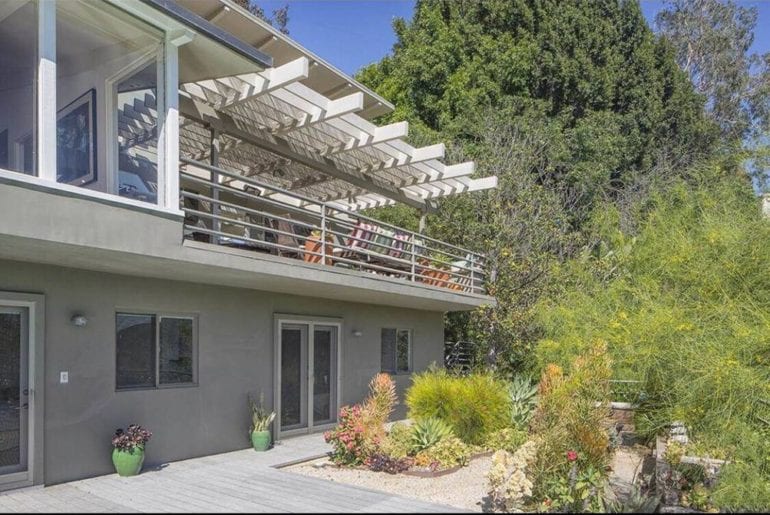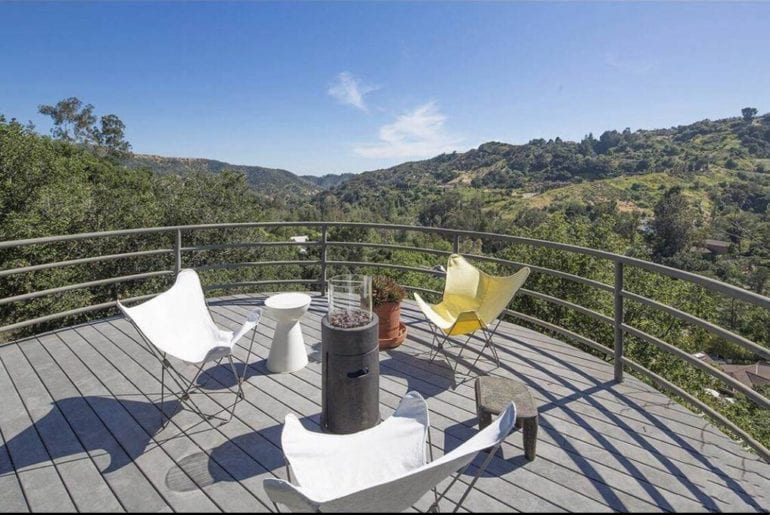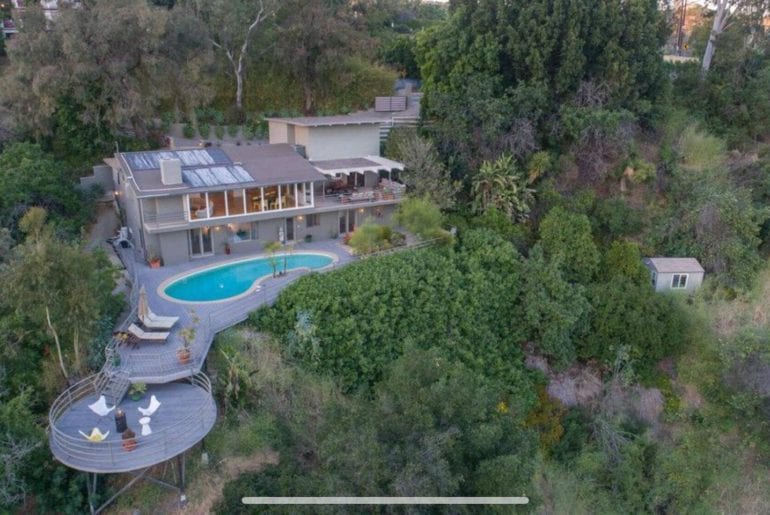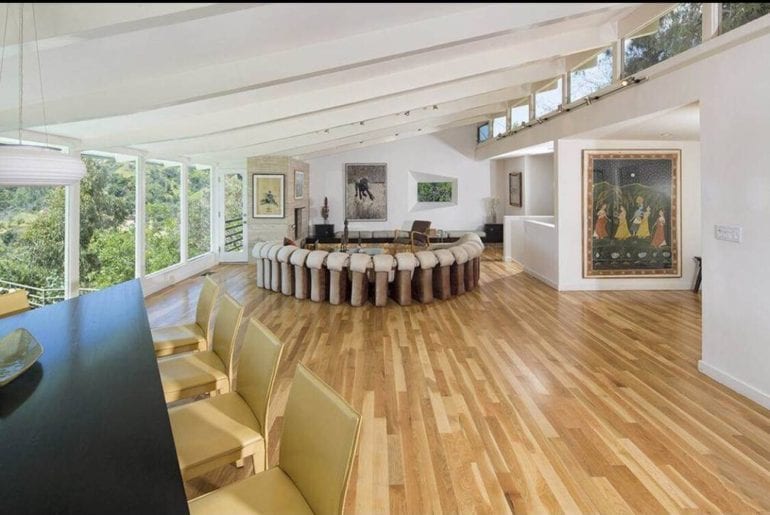 Can't you just see Brenda, Kelly, Steve, Donna, and all the rest of them huddled on that couch, talking about old times? And with all those gorgeous sitting areas out on the deck some of those old flames might just spark up again! This modern property offers incredible canyon views, complete privacy, and skylights so the gang can gaze out at those stunning western skies. It also offers fruit trees and a fire pit and yes, that made us think of The Peach Pit, too!
6. Luxury Malibu Beachfront Property ($1,250 a night)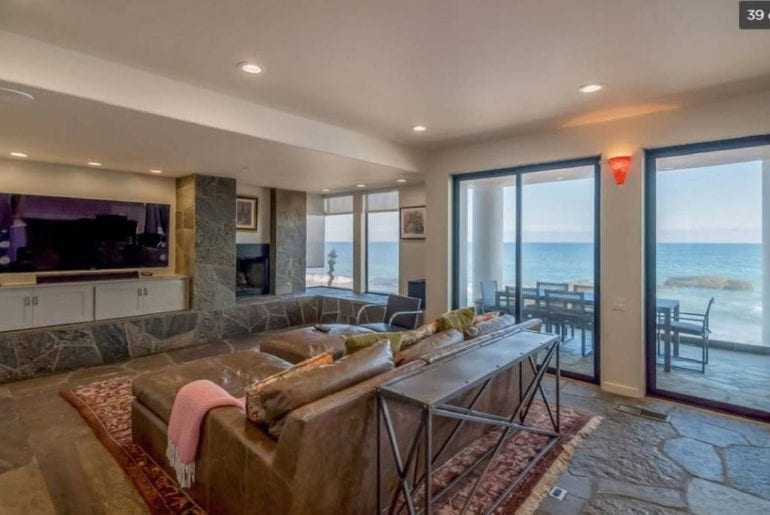 Even kids from Beverly Hills have to be impressed with this breathtaking beach front property right on Malibu Road. Picturesque doesn't even begin to describe this gorgeous waterfront house which is close to Pepperdine University and has 50 feet of beach adjacent to Flat Rock. Recently remodeled this 2,800 square-foot space contains four bedrooms and four baths not to mention an outdoor shower and six-person hot tub. In case that's not quite enough luxury for everyone, there are new mattresses, high thread count linens and marble bathrooms. Between the flat screen TVs, AppleTV, Roku, and maid service, they might all stay there until they're grandparents!
5. Villa Doree Sunset Hills ($2,000 a night)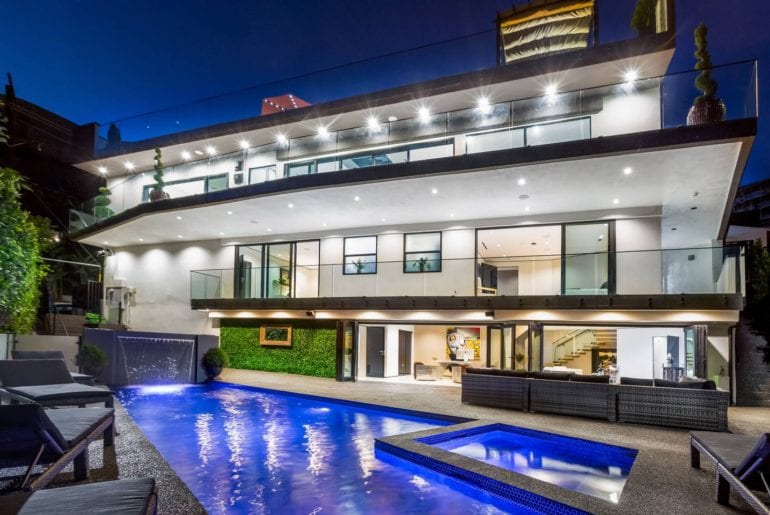 If there's a better place for the gang from West Beverly High to re-live their glory days, we don't know what it is. For starters, the screening room is the perfect place to watch those "Beverly Hills 90210" re-runs. When those are over, there's a breathtaking deck bar, BBQ, and even pizza oven. The deck, by the way, is part glass (so Dylan and Brenda want to spy on Kelly and Brandon) and can accommodate 100 people. Situated just above Sunset Plaza, there's easy access to that legendary Beverly Hills shopping. As a brand-new property, this mansion has new furniture and gorgeous bathroom lighting. It also has a wine room which is perfect since the gang is certainly old enough to drink these days.
4. Majestic Bel-Air Estate ($3,500 a night)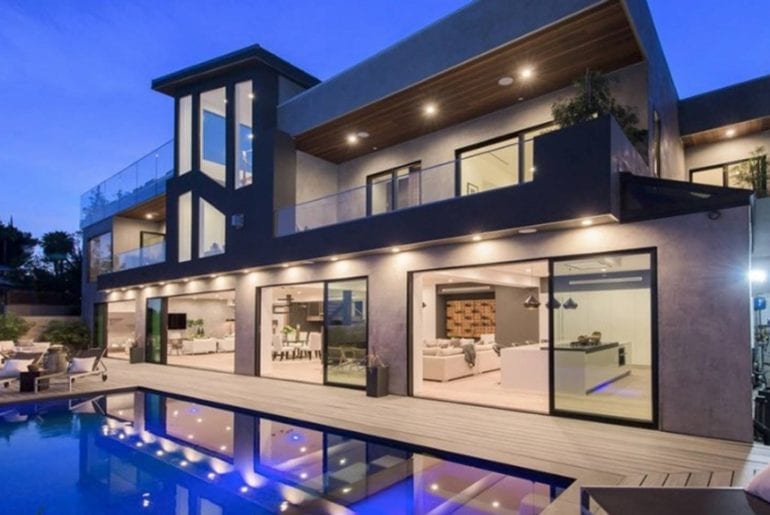 Given their Beverly Hills pasts, one would assume that money is not an issue for the gang which means this gorgeous Bel-Air estate is a perfect place for a reunion. Situated right in the 90120 zip code, the gang will feel right at home in this modern property which sleeps nine and has six bedrooms so Andrea can study in private and Kelly and Brenda can avoid each other in case of a fight. Outfitted with gorgeous lighting fixtures an indoor fireplace, open kitchen and a breathtaking infinity pool, this is the perfect place to wax nostalgic about old times.
3. Stunning Spanish Villa ($900 a night)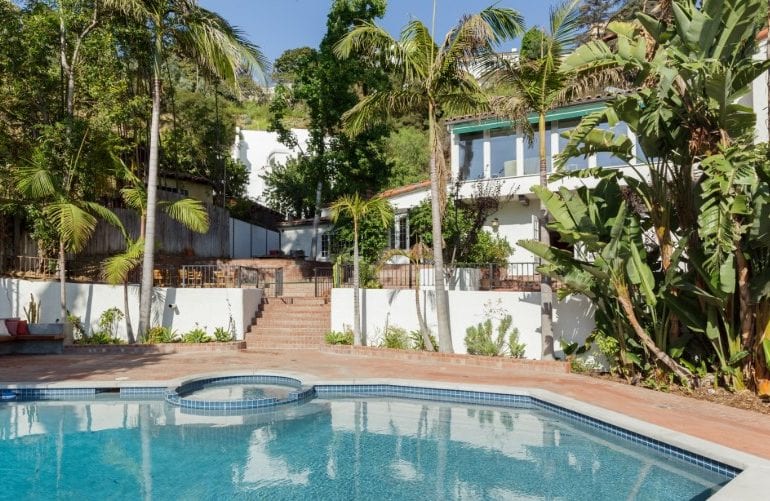 We'll have to wait for a re-boot to find out if the Walshes stayed together, but if they did, we're guessing they live here. This updated Spanish-style house looks a lot like the one Jim, Cindy, Brenda and Brandon lived in but with a much sleeker, cleaner vibe. Located at the base of the Hollywood Hills, this is a perfect place for hikers and nature lovers. This 1920s Spanish style hillside retreat features stunning wood beam ceilings, French doors and an open, sunny feeling. It also has a big patio so if Jim and Cindy ever decide to renew their vows, they've got plenty of space!
2. Craftsman House ($1,450 a night)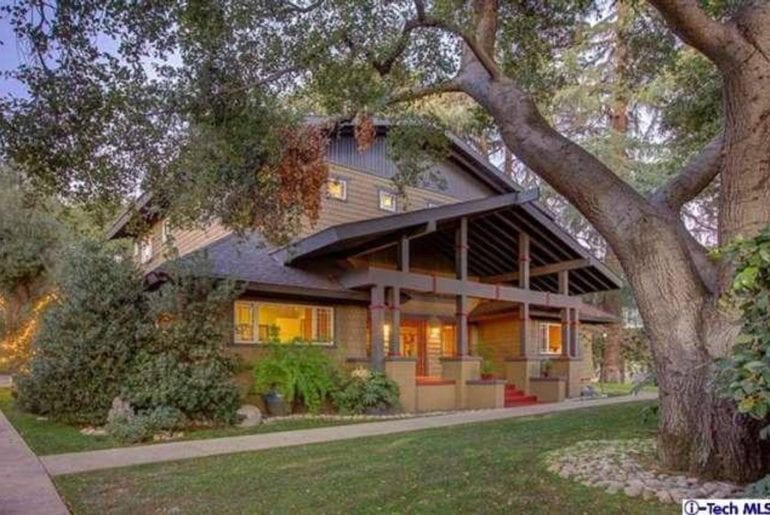 OK, does this not look just like Andrea Zuckerman's house if she did a remodel? This charming, private Craftsman-style house sleeps ten and allows filming (producers, take note!). With a BBQ and a hot tub, this house also has a plunge Jacuzzi tub in the master bedroom! There's even a piano in case anyone's in the mood for a sing-a-long and a huge 90s style kitchen (in fact, the whole house has a lightly 90s vibe). The whole house is sheltered by a stunning canopy of trees, allowing complete privacy. There's even a treehouse in the backyard, perfect for a secret romantic encounter.
1. Rodeo Drive Shopping House ($1,308 a night)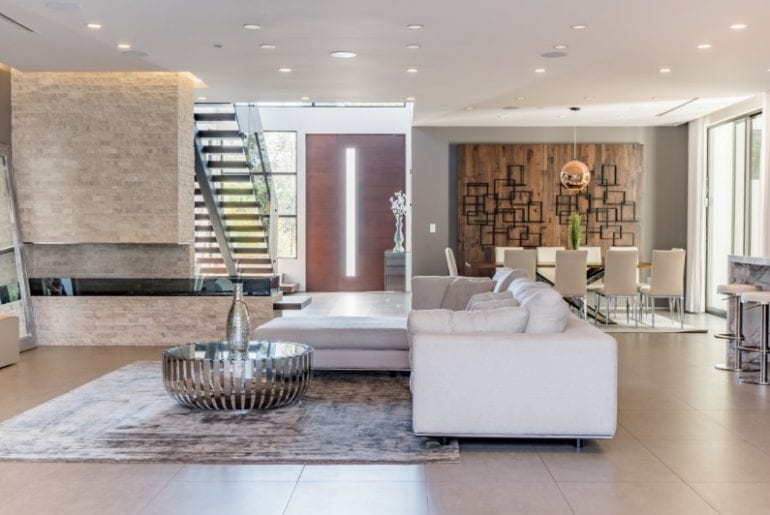 This open-plan-mid-century stunner is on the corner of Holy and Cow! With an enormous open kitchen/great room/dining room, this place is a perfect get-together spot for the crowd from West Beverly High! Located right in the heart of Beverly Hills, this architectural gem is within walking distance of Rodeo Drive, making it perfect for a little retail therapy. The gourmet kitchen includes high-end appliances and gorgeous marble countertops. Outdoor features include a saltwater infinity pool with a spa and waterfall. It also includes a concierge service so if, say, Dylan or Kelly feel the sudden need to drive a luxury vehicle or have a personal chef, they'll have them there before you can say "West Beverly"!