Known for its laid-back lifestyle, Southern California is the ultimate vacation destination for those who like a little kum-ba-yah in their holiday. Between the beach side homes that offer peaceful views of the Pacific Ocean, the canyon retreats with their tree-shaded cabins, and villas that offer wide open space, Los Angeles is the perfect place to hunker down in a tranquil setting, unwind, and practice mindfulness. Check out some of our favorite serene L.A.-area retreats on Airbnb right here!
5 Incredible Los Angeles Airbnbs For Architecture Lovers
6 Extremely instagram-able Airbnbs In Santa Barbara
These Airbnb homes in Santa Monica are very fancy!
The 6 best Airbnb homes in Santa Cruz, California!
8. Tara Sanctuary ($1,995 a night)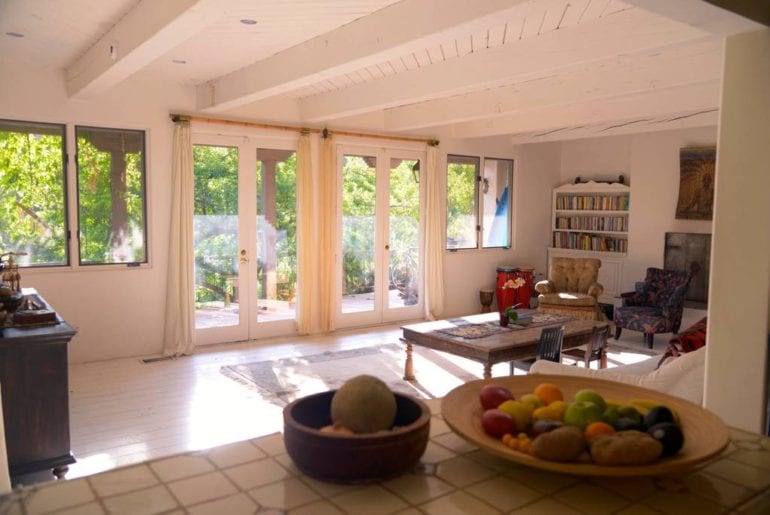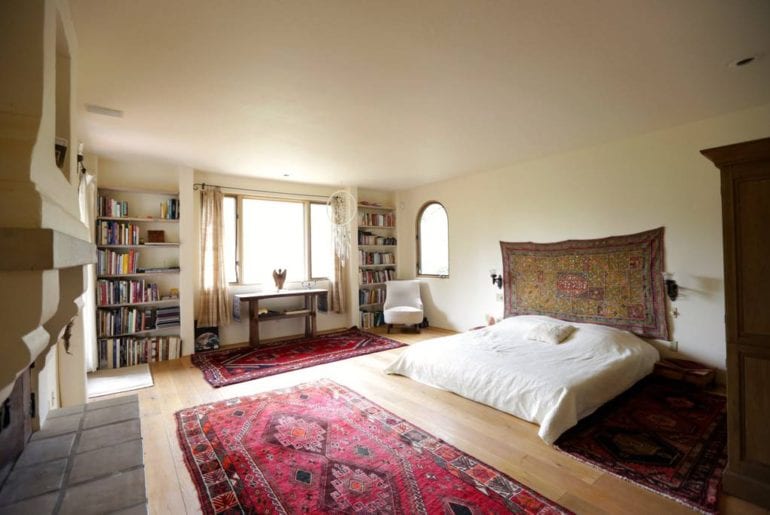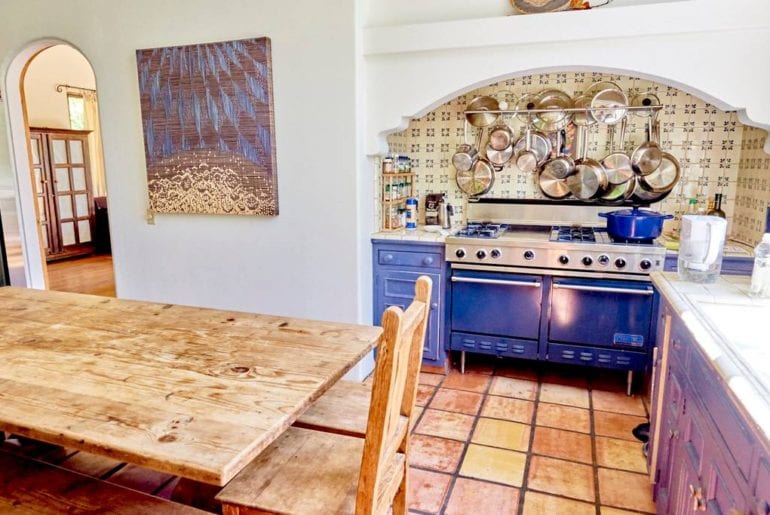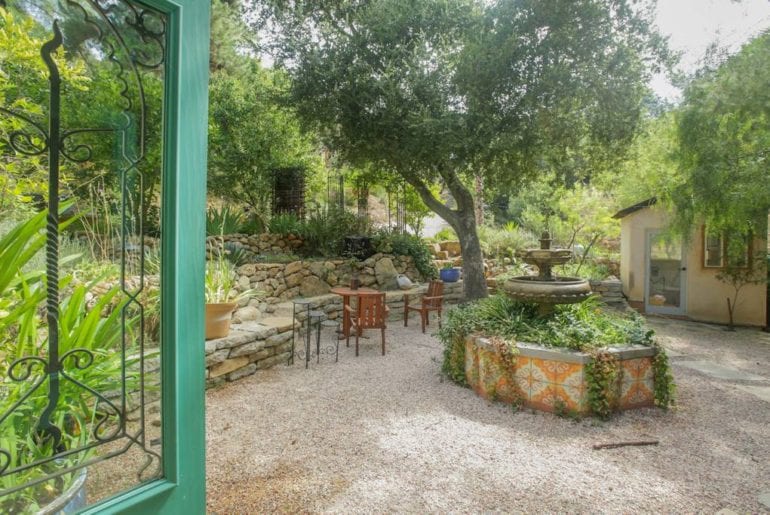 Sometimes the only way to destress is to just dance. That's why this Topanga area villa with its own dance and yoga studio is the perfect retreat. Private and cozy, this super serene, boho-chic property is quite literally nestled in the hills on the border between Calabasas and Topanga and sits on 5.5 acres of stunning mountain land. A nature lovers dream come true, the property boasts a main villa, a yoga/dance studio, and a three-bedroom house. While it's full of modern amenities like film projectors and wifi, it also offers incredible outdoor patios, fountains, ponds, a gazebo, floating bed, fireplaces, and hammocks. And if that's not enough, acupuncture, Ayurvedic lifestyle and nutritional consultations, Kundalini Yoga and privately lead meditation sessions are all available here.
7. Urban Zen Sanctuary for Mindfulness ($489 a night)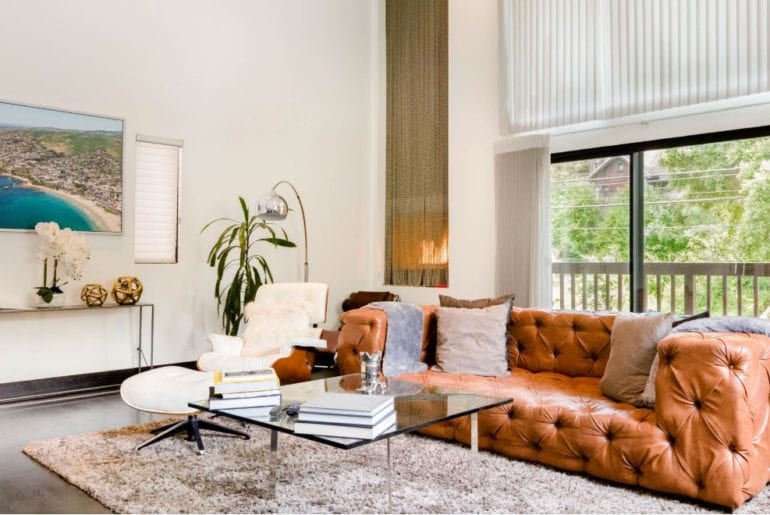 Just because you need a little rest and relaxation, doesn't mean you can't be a little glam about it. This calming, Laurel Canyon "Mindfulness" pad is perfect for those who want to feel as if they're getting in touch with what's important without losing their style. With easy access to both the city and the Valley, this house offers a breathtaking fireplace, Eames-style furniture, and an outdoor hot tub that will have you in a mindful state in seconds flat.
6. Venice Oasis Retreat Home with Pool ($1,299 a night)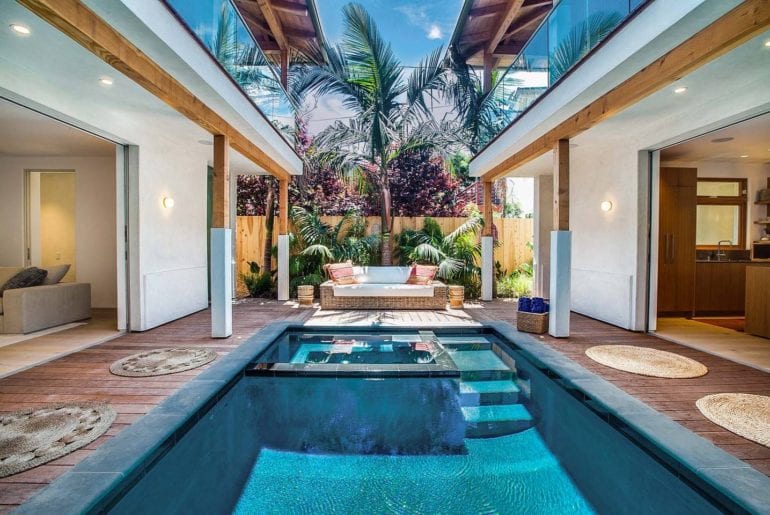 Sorry, did you say something? If so, we missed it, because we were chilling at this "Balinese-style oasis". With enough room for 14 guests, this two-story retreat has all-new construction and features a central courtyard with 2,000 square feet of deck above it, white oak floors, and natural stone slab baths. Decorated in a fresh, contemporary design, it has a pool, hot tub, breezy ceiling fans, and even a gym, making it feel more like a spa than a house. Located just steps from the Venice Boardwalk and Abbot-Kinney, if the serenity becomes too much for you, there's always someplace to go.
5. Hobbit House in Artistic Oasis ($80 a night)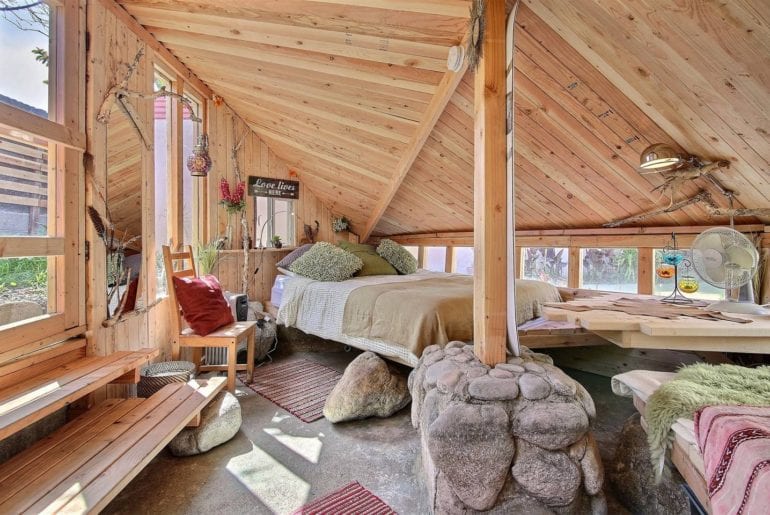 8 Los Angeles Airbnbs Perfect For Beverly Hills 90210 Fans
8 of the coolest Airstream Airbnbs in Joshua Tree
8 Unforgettably Funky Bangkok Airbnb Vacation Rentals
4. Modern Balinese Zen Spa Retreat ($750 a night)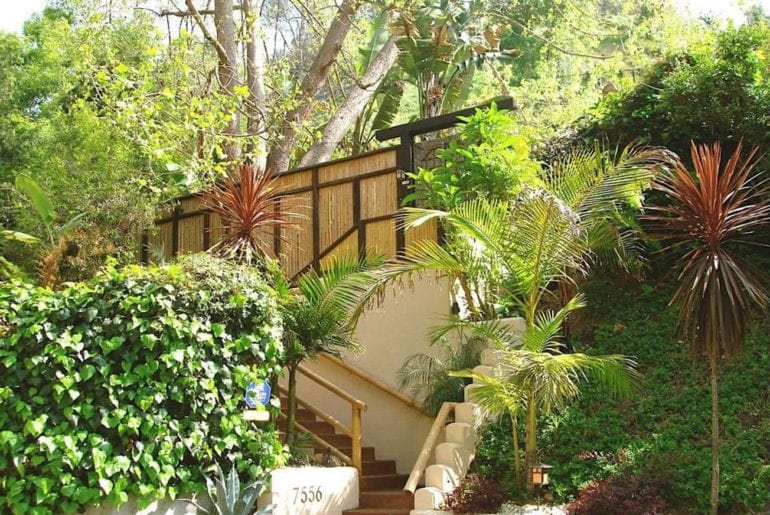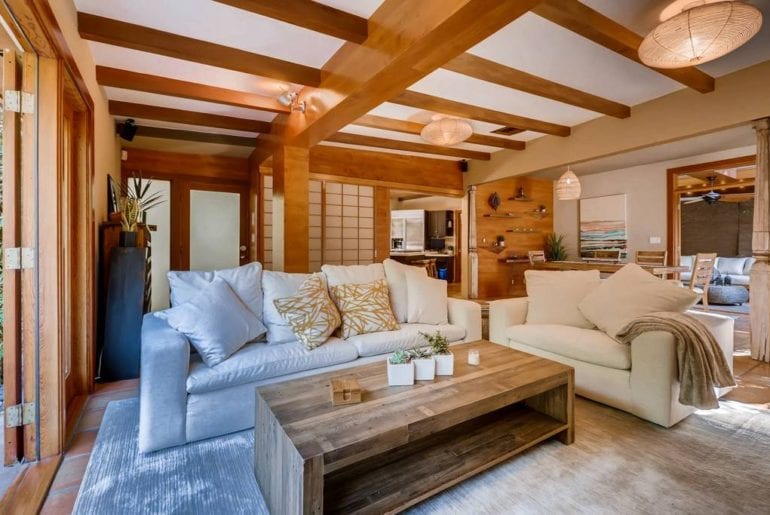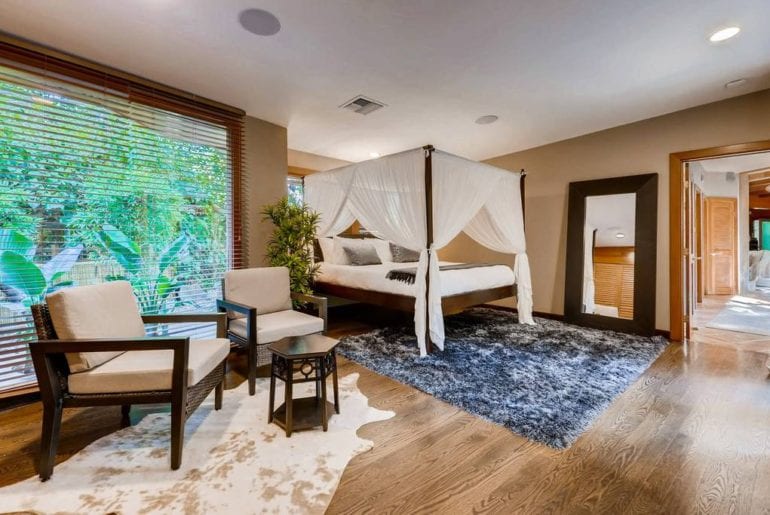 The owner of this property reports that many of the guests who stay here remark that they feel as if they've just had a vacation in Thailand or Bali and we have no problem believing that. The stunning exterior staircase of this home really sets the mood for what's to come inside. With Asian-influenced features like sliding screen doors, gentle lantern lighting, canopied beds, it will be hard to remember you're just a very short drive away from the country's 2nd largest city. Located in the heart of the celebrity-filled Hollywood Hills, this home ignores no detail including a hot tub, towels, and even a gated entrance.
3. Ocean View Malibu Hideaway ($250 a night)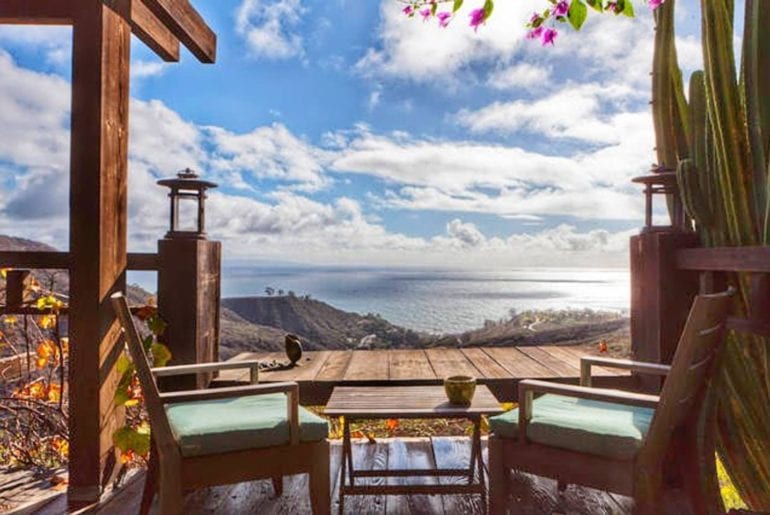 Well, now we know the answer to one of life's great mysteries: Yes, there is a heaven on earth and this breathtaking Malibu hideaway proves it. With a view of the Pacific Ocean most people never experience, this canyon-top idyll offers a truly once-in-a-lifetime experience. The view from the outdoor deck alone looks like something out of a movie. Luckily, the house is set up with floor-to-ceiling windows that also face the ocean so even if there's a monsoon, you can still see everything. The open-concept set up means you can see just about everything from everywhere—the kitchen, the living room, and even the bedrooms. Surrounded by lush vegetation, this property will have you in a restful state of mind before you can say "Sanctuary"!
2. Urban Oasis ($675 a night)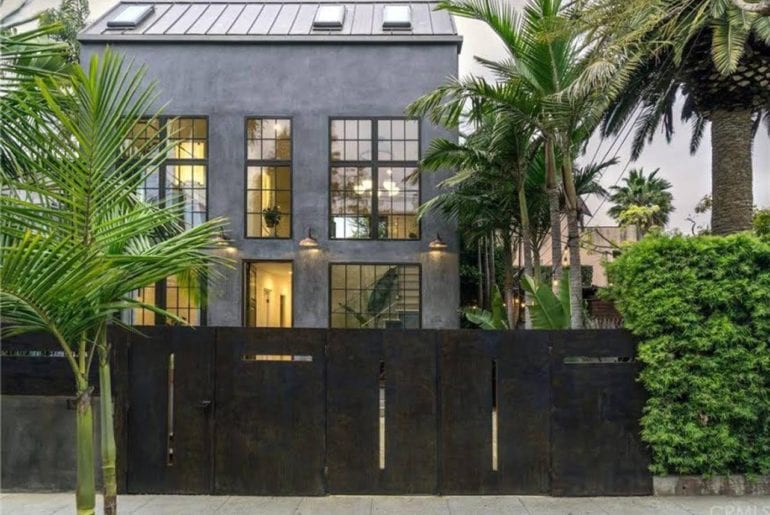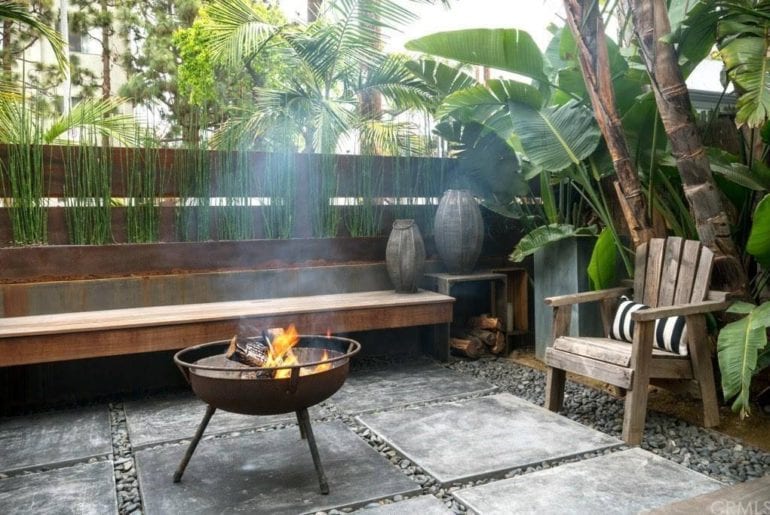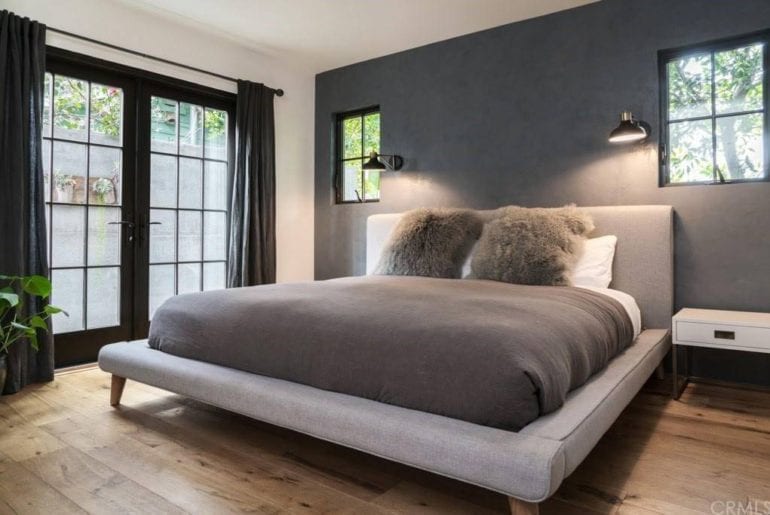 Sexy and serene, this chic stunner in the heart of Venice offers a fantastic respite from the craziness of the Venice boardwalk, Abbot Kinney, and even nearby Santa Monica. We can easily see this getaway in the pages of Domino magazine or the like. Decorated in cool shades of gold and grey, it might not just calm your nerves but spur you to redecorate. The outdoor firepit offers a lovely evening activity while the skylights offer a lovely, natural way to wake up. This spotless property is perfect for cleansing your soul.
1. Silverlake Guest House ($185 a night)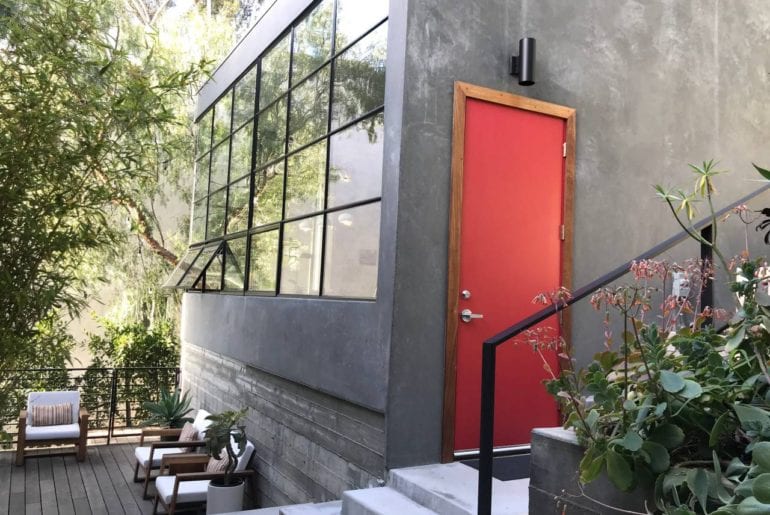 Think "Industrial Chic" meets "Zen Master". Located in Silverlake, one of L.A.'s hippest neighborhoods, this super-sophisticated guesthouse oasis looks like a combination of cool New York loft space and your favorite spa. Powered by solar panels, this house has an airy, open feel that can be hard to find in such a crowded area. Newly constructed in 2017, this place features no end of modern amenities like SONOS ONE speakers, Bosch refrigerator, HBO and Showtime (it is Hollywood, after all!). This west-facing property offers insanely stunning sunset views (so get ready for more Instagram followers!) as well as fine Matteo linens so get ready for a great night's sleep and don't worry if you find yourself needing anything—the owners live in the main house and are available any time.