Dude!!! It's hard to believe but "Fast Times at Ridgemont High" came out 37 years ago and when it did, it gave surfer dudes and mall rats everywhere a reason to rejoice, and a hero in the mighty Jeff Spicoli. We can only imagine what Spicoli would be up to now (dispensary ownership seems like a good guess) but we're sure he would love these great L.A. area Airbnbs that are perfect for surfer dudes. Whether you love to body surf, boogie board, hang ten, or just hang out on the beach with your surfboard looking cool, there are some great beach bungalows and even mansions that are totally epic!
Also worth a look:
5 Incredible Los Angeles Airbnbs For Architecture Lovers
8 Amazing Los Angeles Airbnbs Perfect For A Mindfulness Retreat 
These 9 Los Angeles Airbnbs Will Have You Feeling Like An Entourage Cast Member
Airbnbs Perfect For Your Trip To Los Angeles Comic Con 2019
8. Venice FUN Loft – $475 a night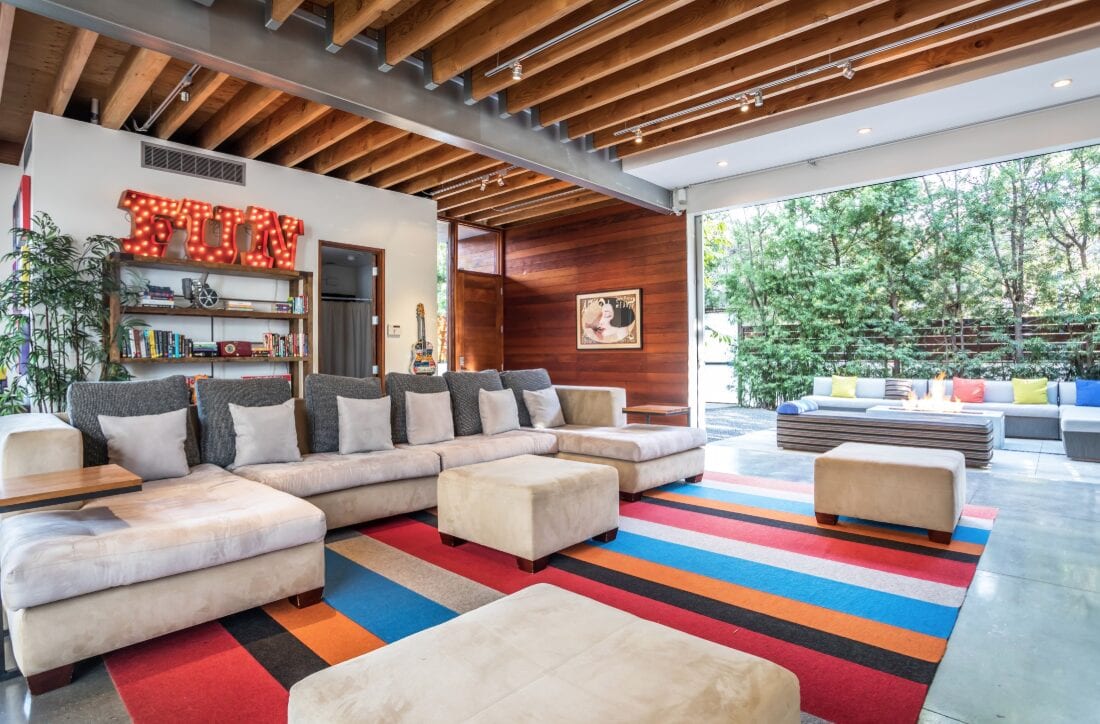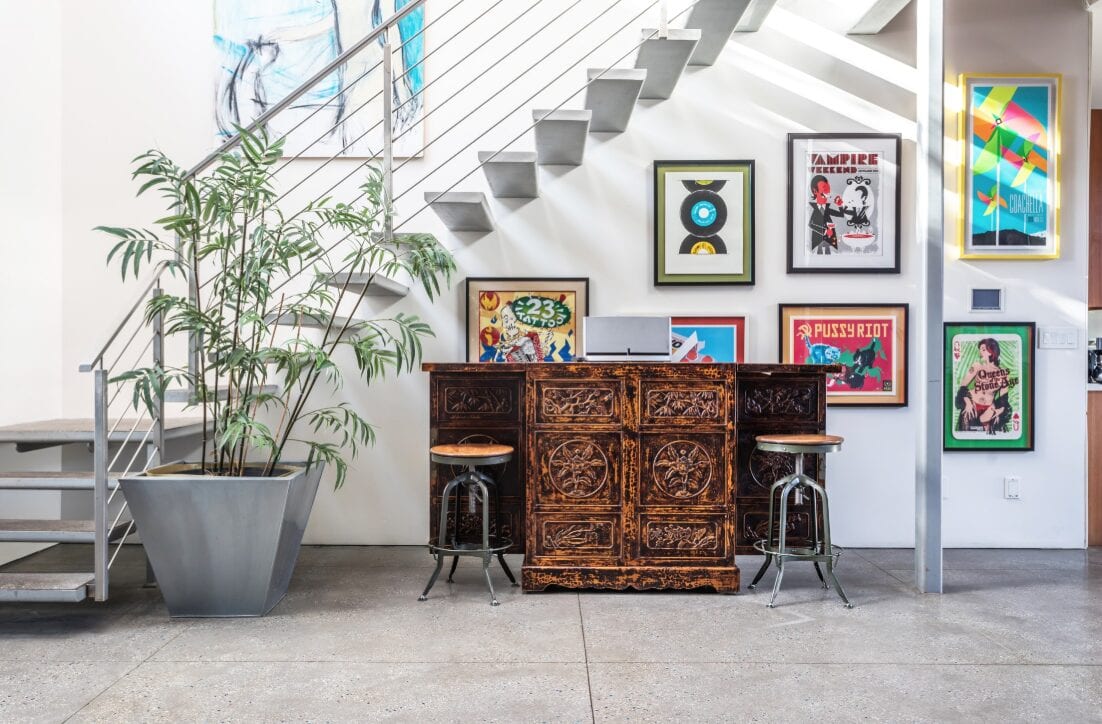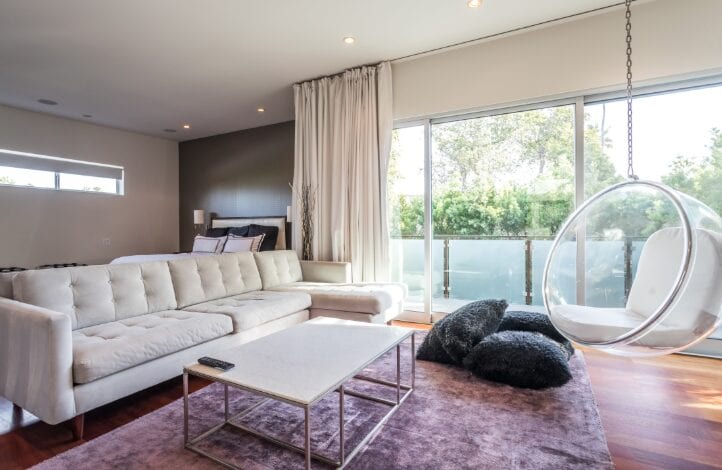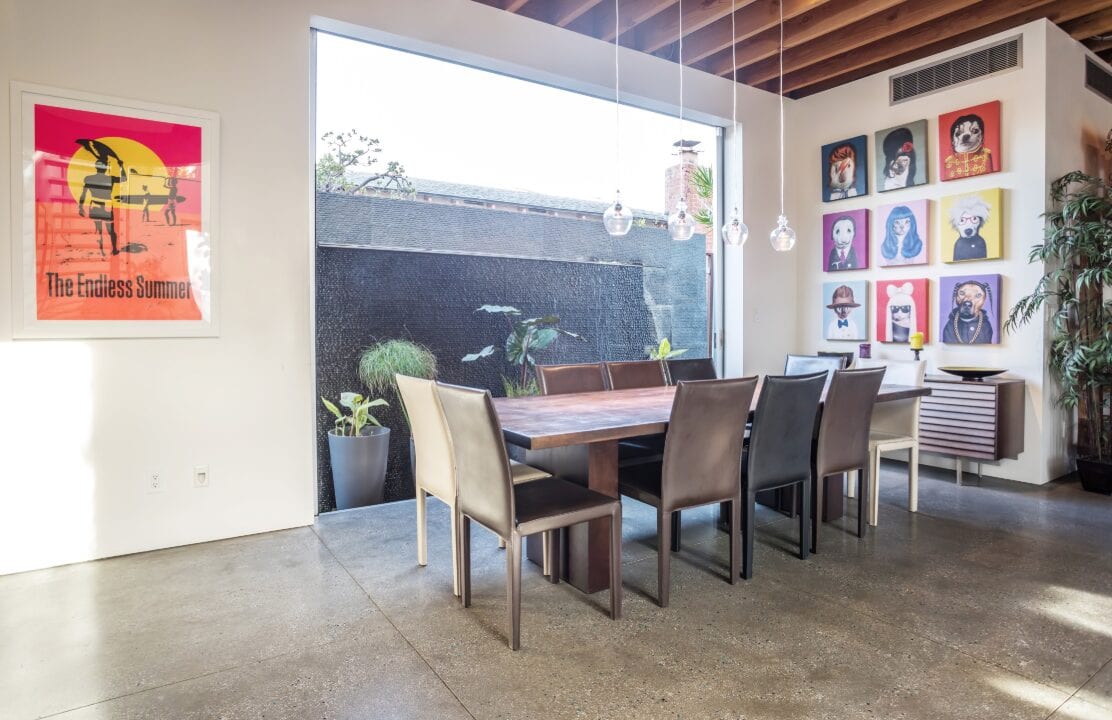 OK, tell us you can't totally see Spicoli buying those FUN lights at the Melrose Flea Market? If ever there were a grown-up version of Spicoli's bedroom, it's this adorable loft-like space in Venice. Those bookshelves full of carefully curated knickknacks and games is just the kind of atmosphere he loved (if you'll remember, that bedroom was quite the museum) and that guitar is perfect for late night renditions of "Wooly Bully". Even the bar seems perfect for him! Located just five blocks from the Venice Beach, there is no doubt in our minds how he would be spending most of his time. The rooftop deck, which is perfect for watching sunsets might be the only thing that gets him out of the water.
7. Surf's Up in Silverlake – $130 a night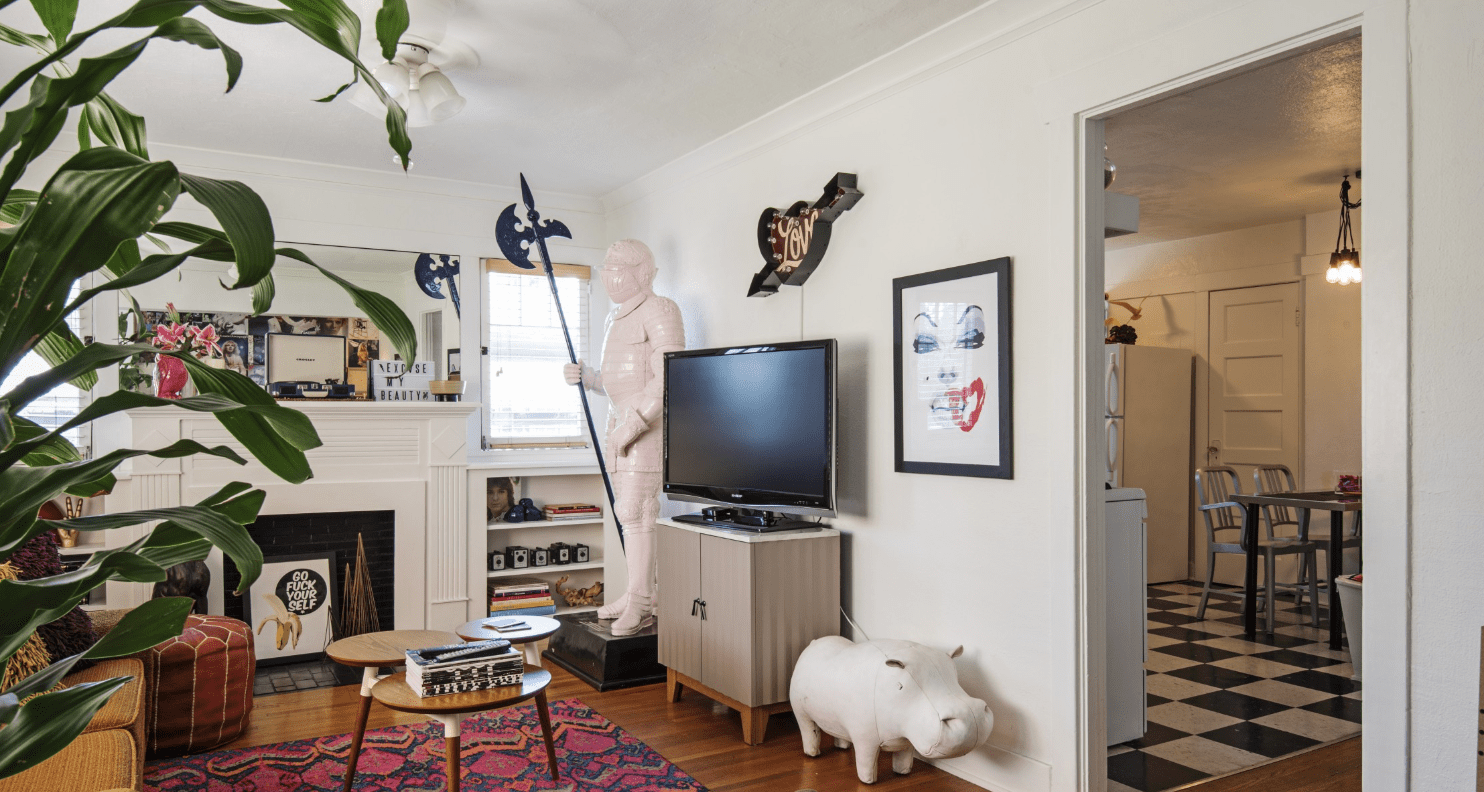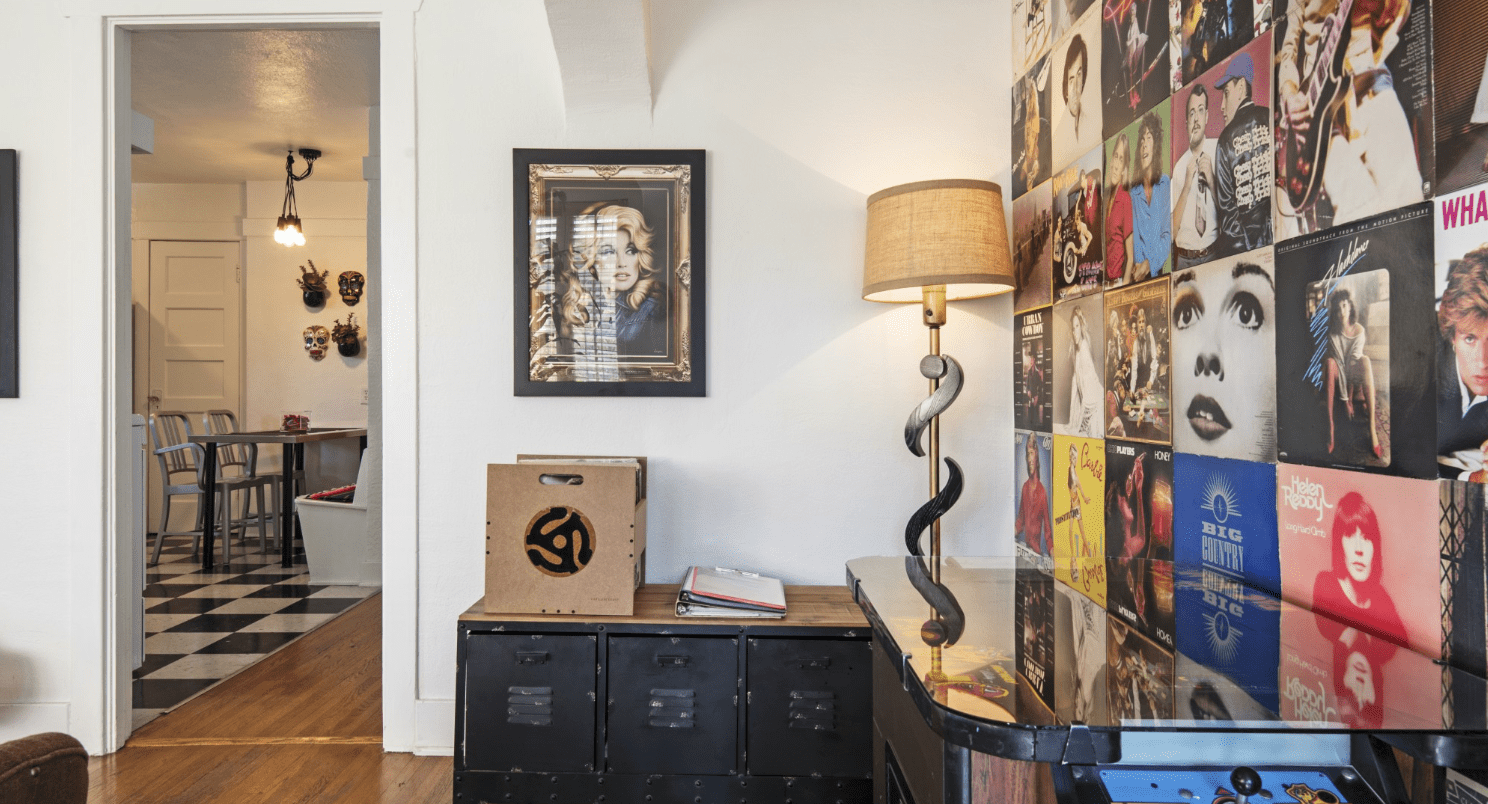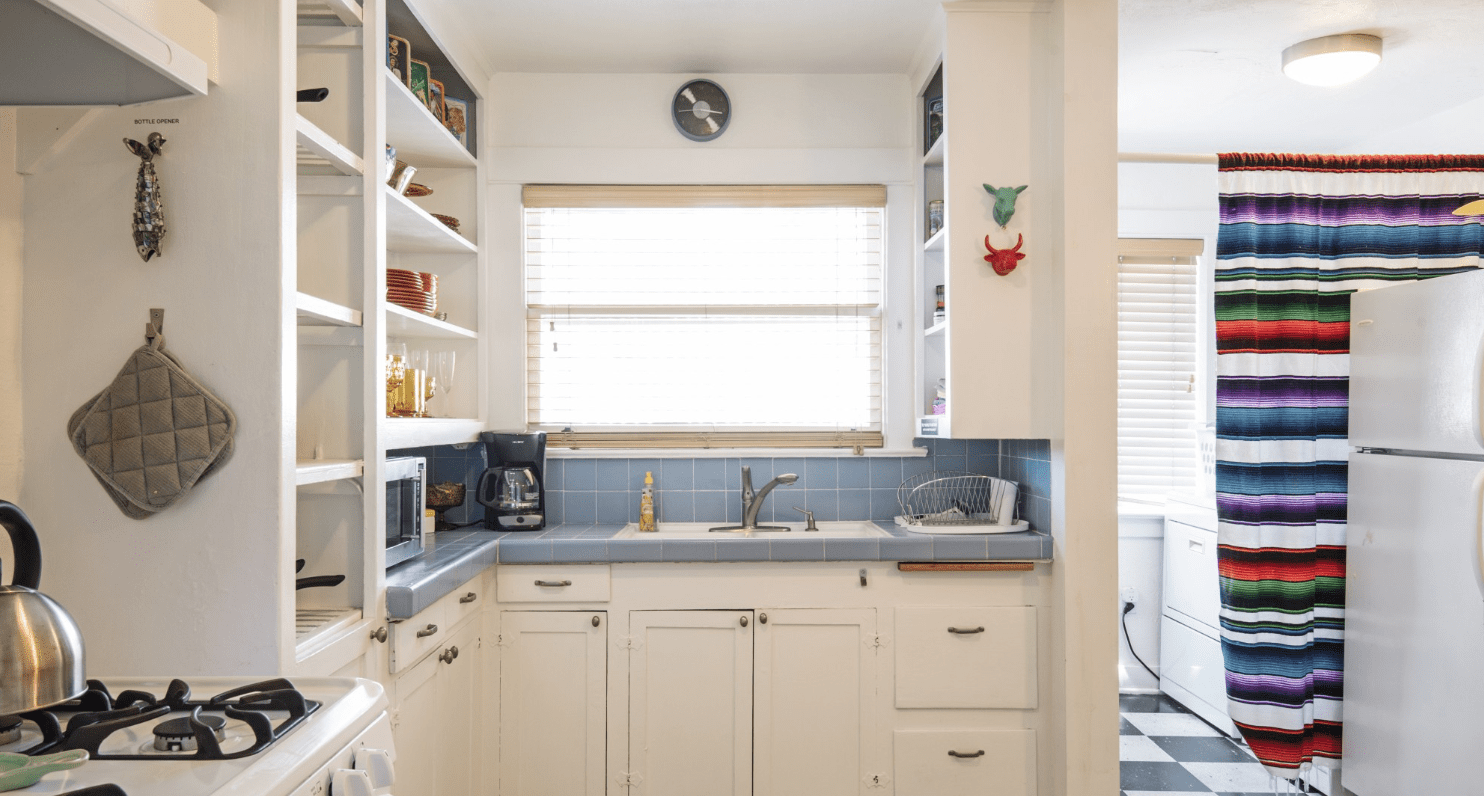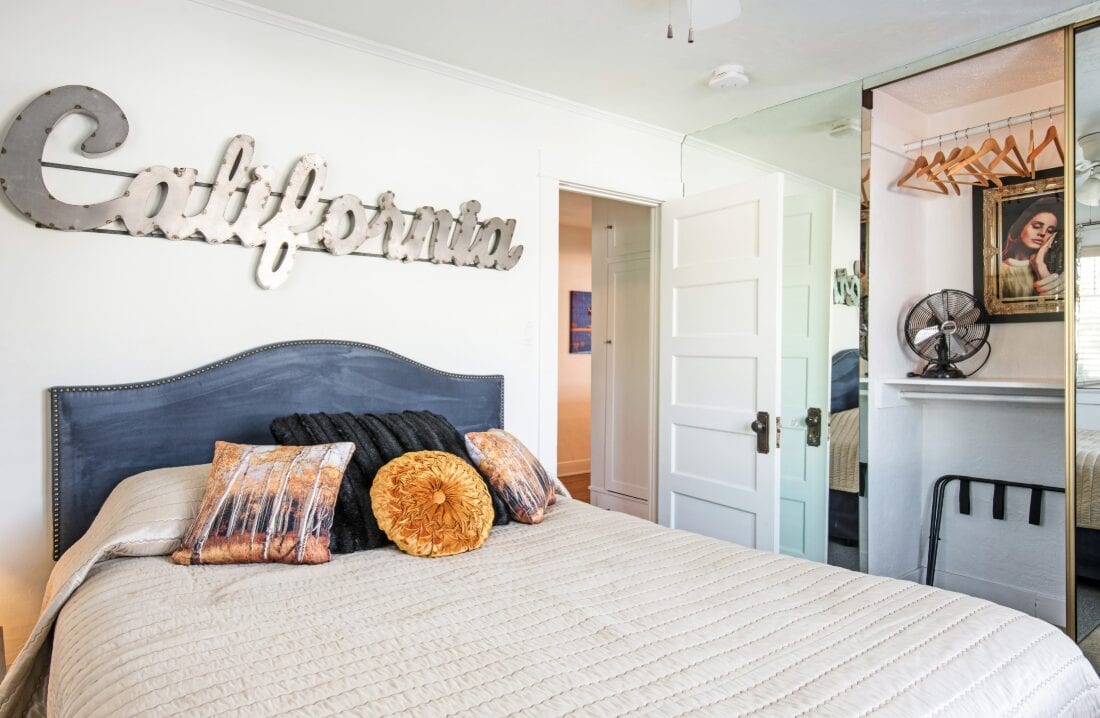 While this Silverlake half duplex might be about a 30-minute drive to the beach, it's surfer vibe is so perfect that we had to include it. (Even if it is a little far away from the beach, he'll be right near Mullosk Surf Shop in case he needs a quick surfing fix.) The record sleeve-covered wall, vintage lunchbox collection, and giant "California" sign just screamed Spicoli to us. Even the bubble chair and Mexican-inspired textile curtains seemed like something he would love. That palm-covered patio is the perfect place for him to sit back and chill with his favorite . . . indulgence (no judgement—it's legal now). We just hope he doesn't start talking to that knight in the corner.
6. Bitchin' Bungalow – $129 a night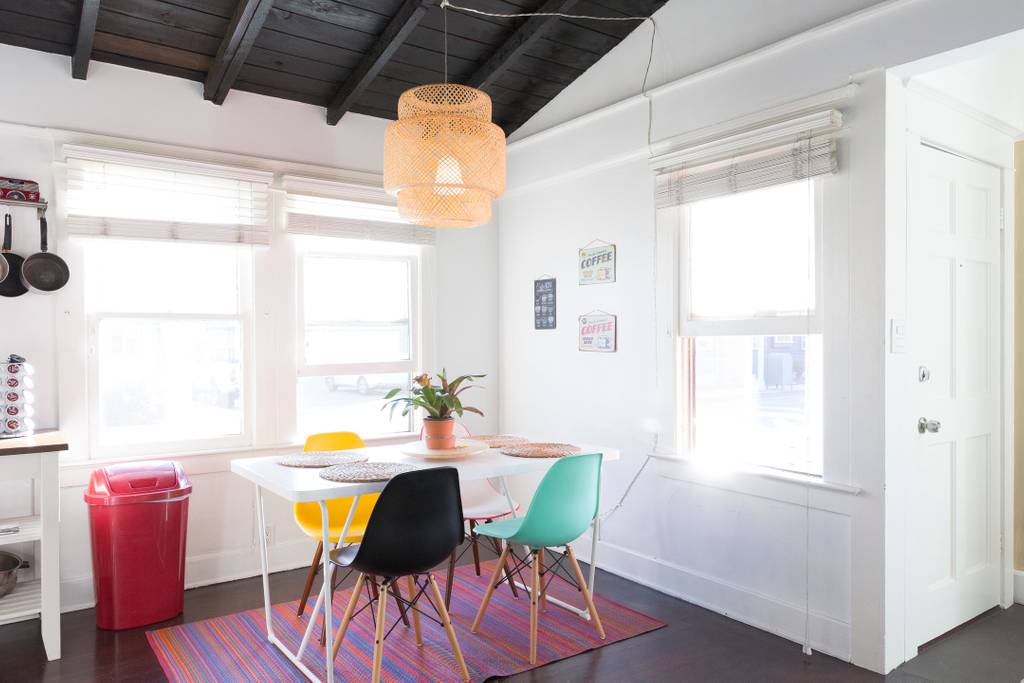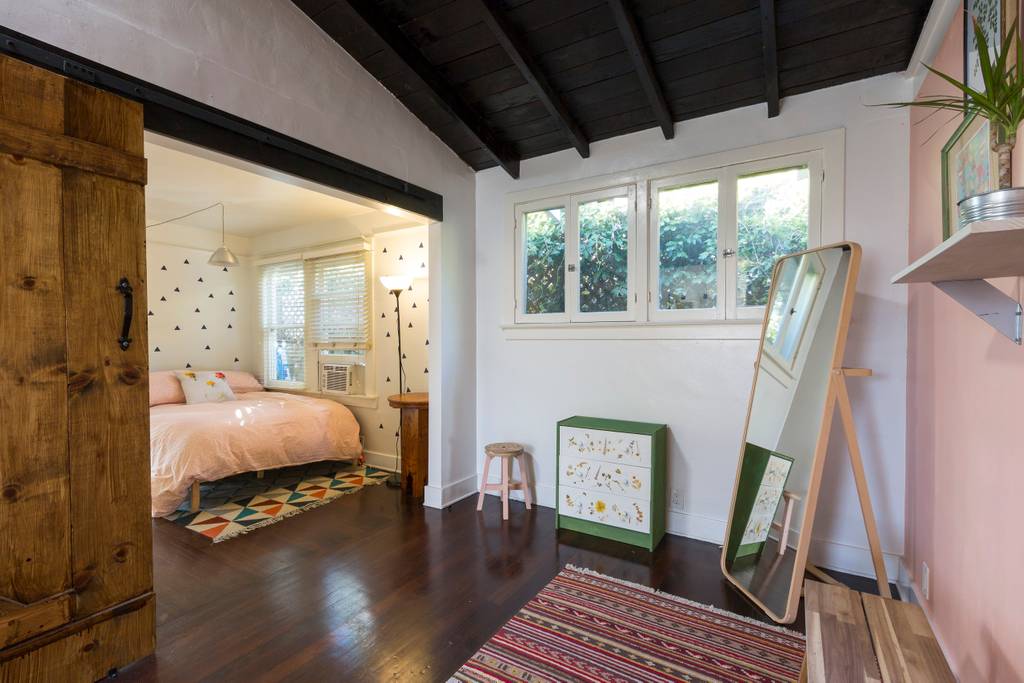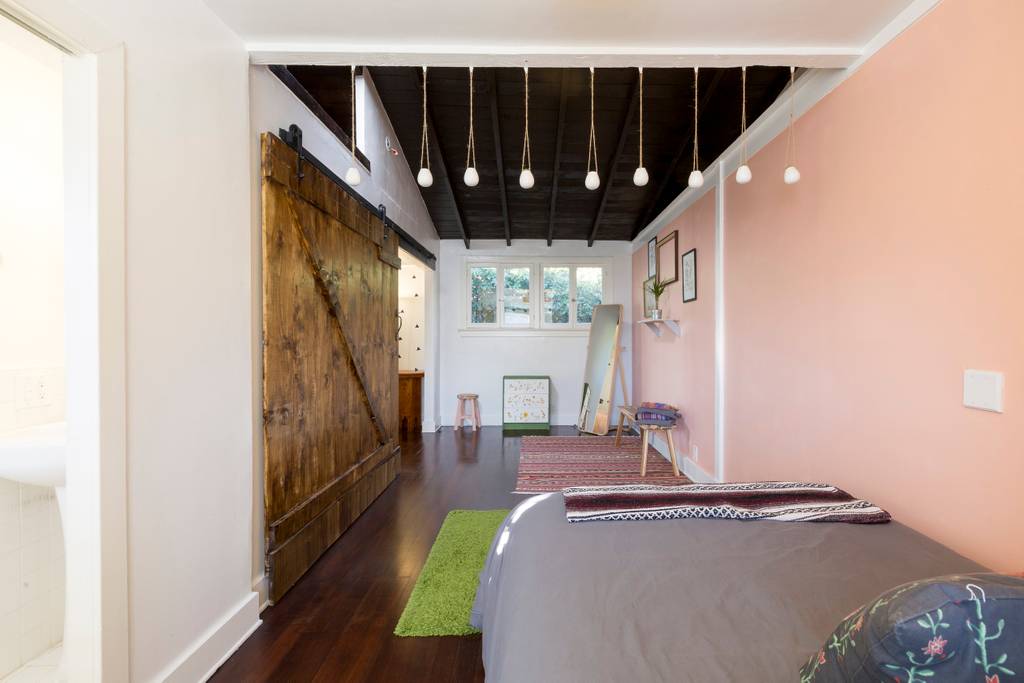 This place is so Spicoli-ready that we could have sworn we saw his checkered Vans by the door. Mere seconds from Abbot-Kinney and the beach, this little cottage-like space is perfect for the surfer dude or dudette who wants a minium to take care of but still needs to feel at home and with a surfboard as the main focal décor point, how can it not? This cheerful, minimalist cottage has two bedrooms, a full kitchen, gorgeous vaulted ceilings and a fabulous wicker swing chair, perfect for an evening of recounting the day's surfing adventures.
5. Beachfront Beachhouse – $810 a night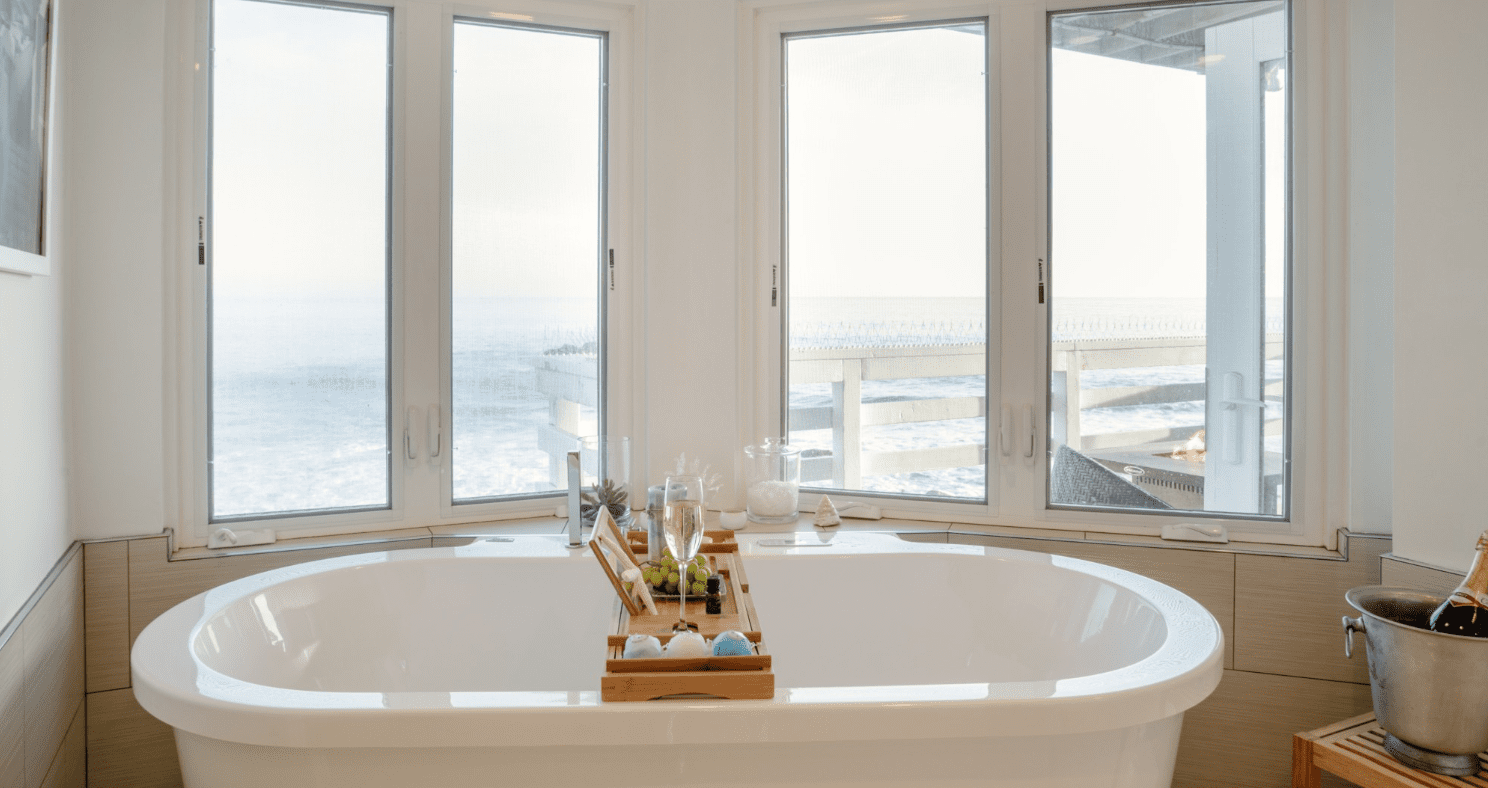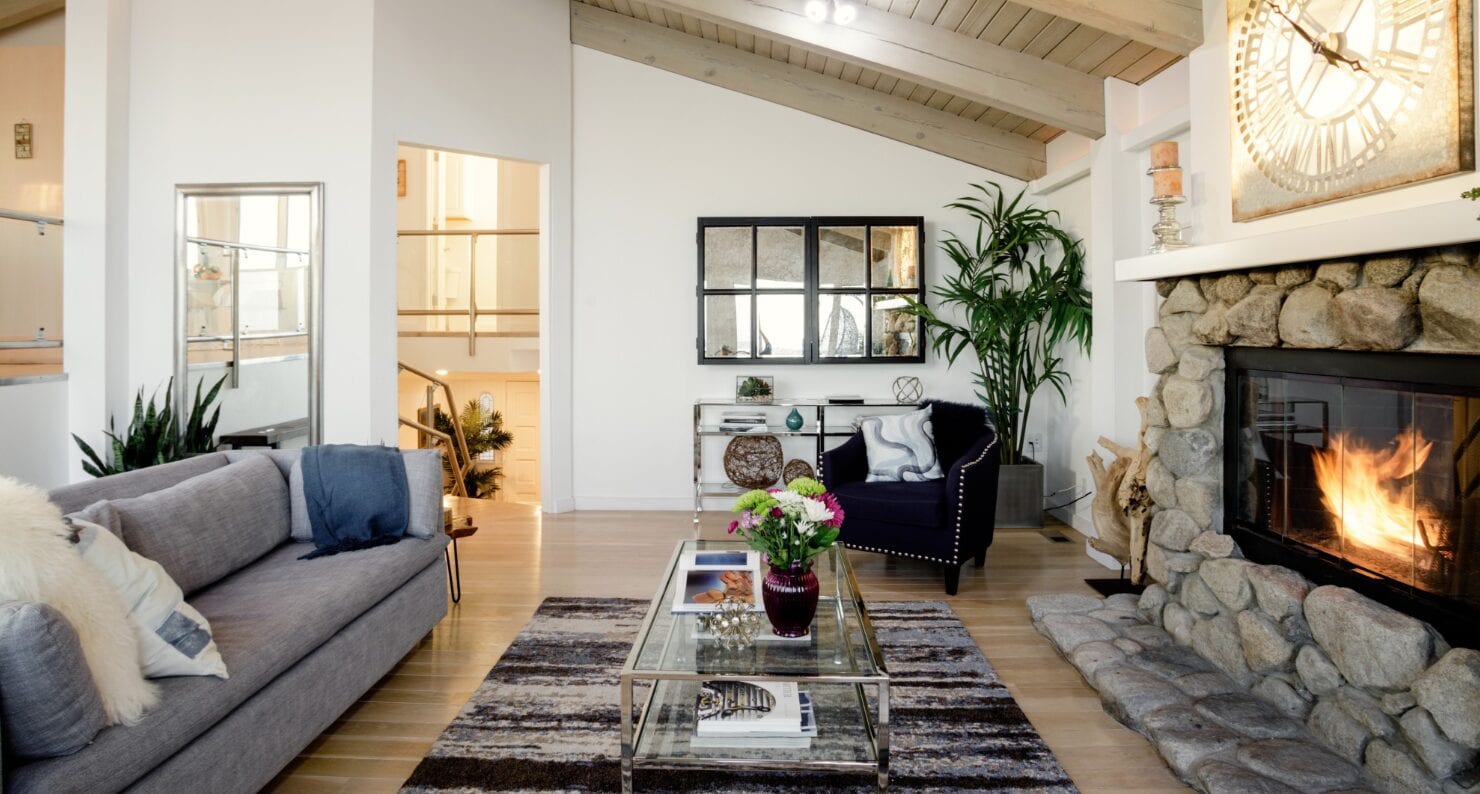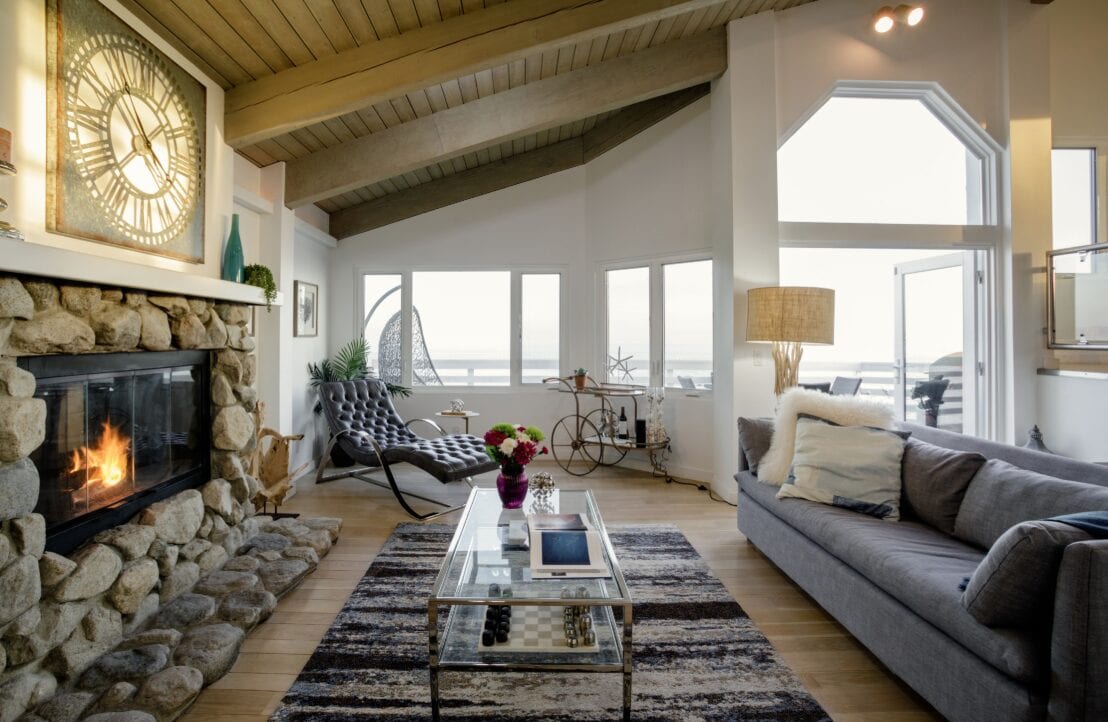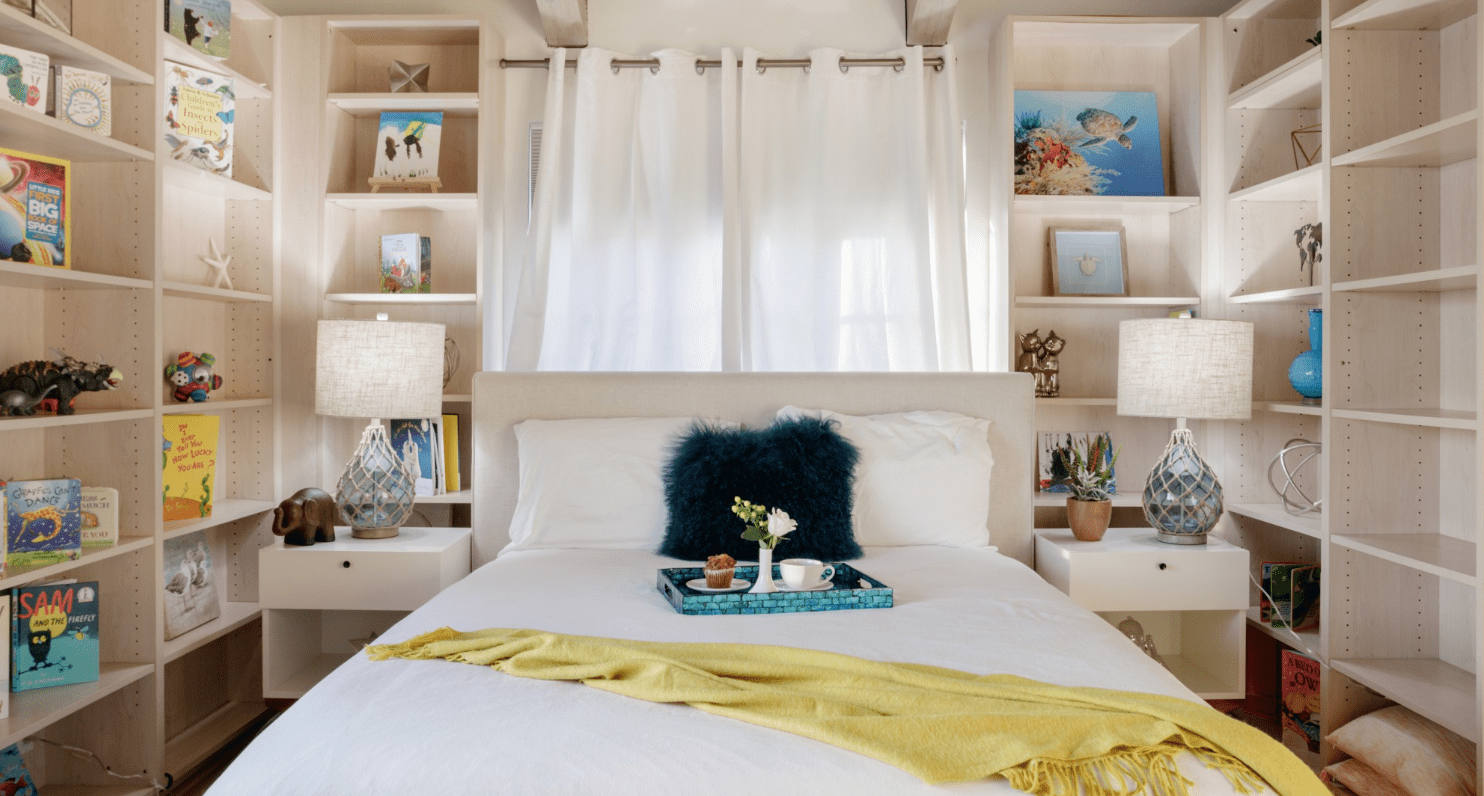 DUDE!!! Is that a foosball table I see before me? Why yes, Mr. Spicoli, it is, and if you look really carefully at the shelves in bedroom one, you'll spot the exact same kind of starfish you had on the shelf of your teenage bedroom! This place is so close to the beach you could literally jump from the deck to the sand (but please don't) and hit the waves in seconds flat. And you see that tub that looks out on to the beach? That's literally the least incredible bathroom feature in this house. With tricks and gadgets we don't even understand but really want to experience (like LED chromotherapy and hyrdo-massage system), this adorable house by the ocean is like a mini-spa (there's even a little sauna for your post-surfing routine). Just be sure you're careful with the room-darkening shades. You know how Mr. Hand gets when you miss class!
4. CEO Sanctuary – $949 a night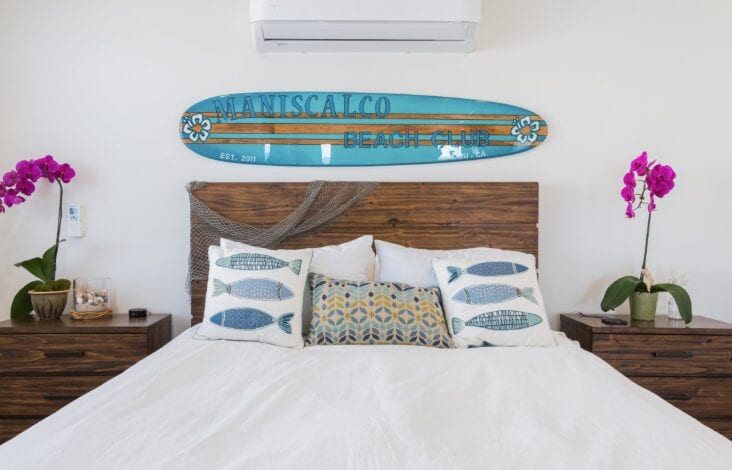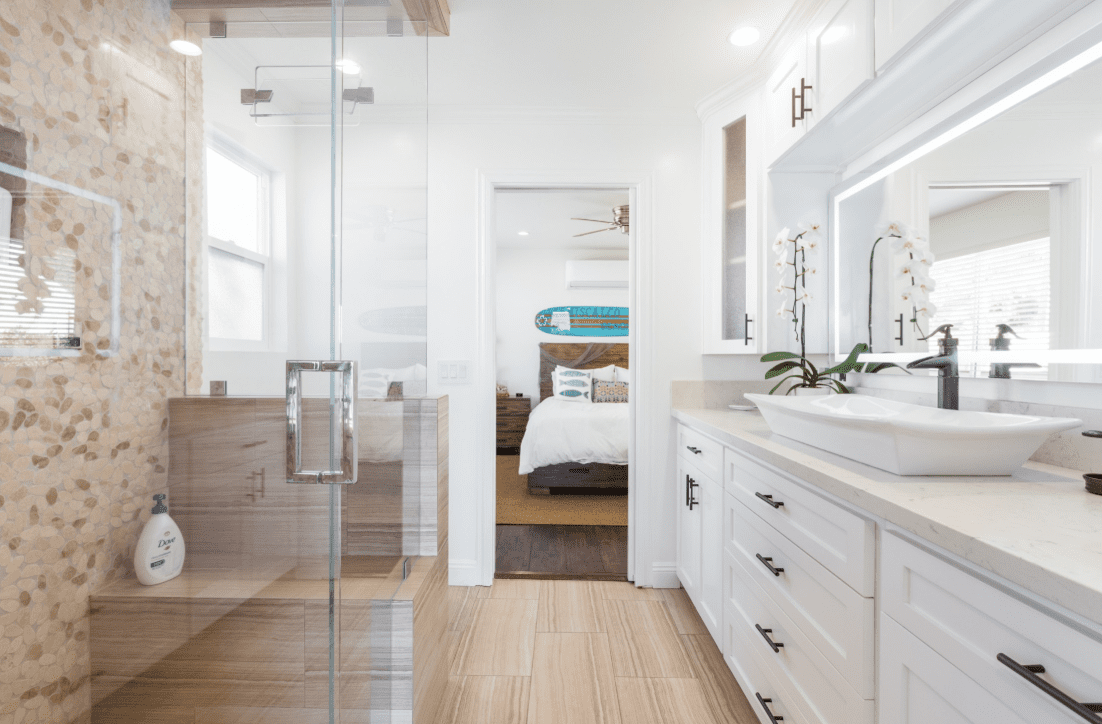 OK, Spicoli, now listen to us: All those surfboards you see around here? Those are décor. They're not for you to use so leave them where they are for the other guests to enjoy. Yes, we know you love the surfing rug and the surfing pillows but again, those are décor. You are literally right on the water here and we know you'll want to get out there and catch those waves so remember to bring your own board! No, you're not imagining it—the floors are actually heated on purpose so you can come in from the beach and be nice and cozy when you come in. It was owned by and specifically designed for a Silicon Valley CEO so the whole thing is controlled by Alexa. While it's hard to imagine you living like a CEO, you'll have a Smart TV, subzero appliances and a cool rain shower for washing off the day's sand. There's even a wine cooler in one of the bedrooms which is going to be perfect for when you order those pizzas you love so much. Just make sure you have them delivered here instead of to class this time!
3. Perfection on the Pacific – $1,150 a night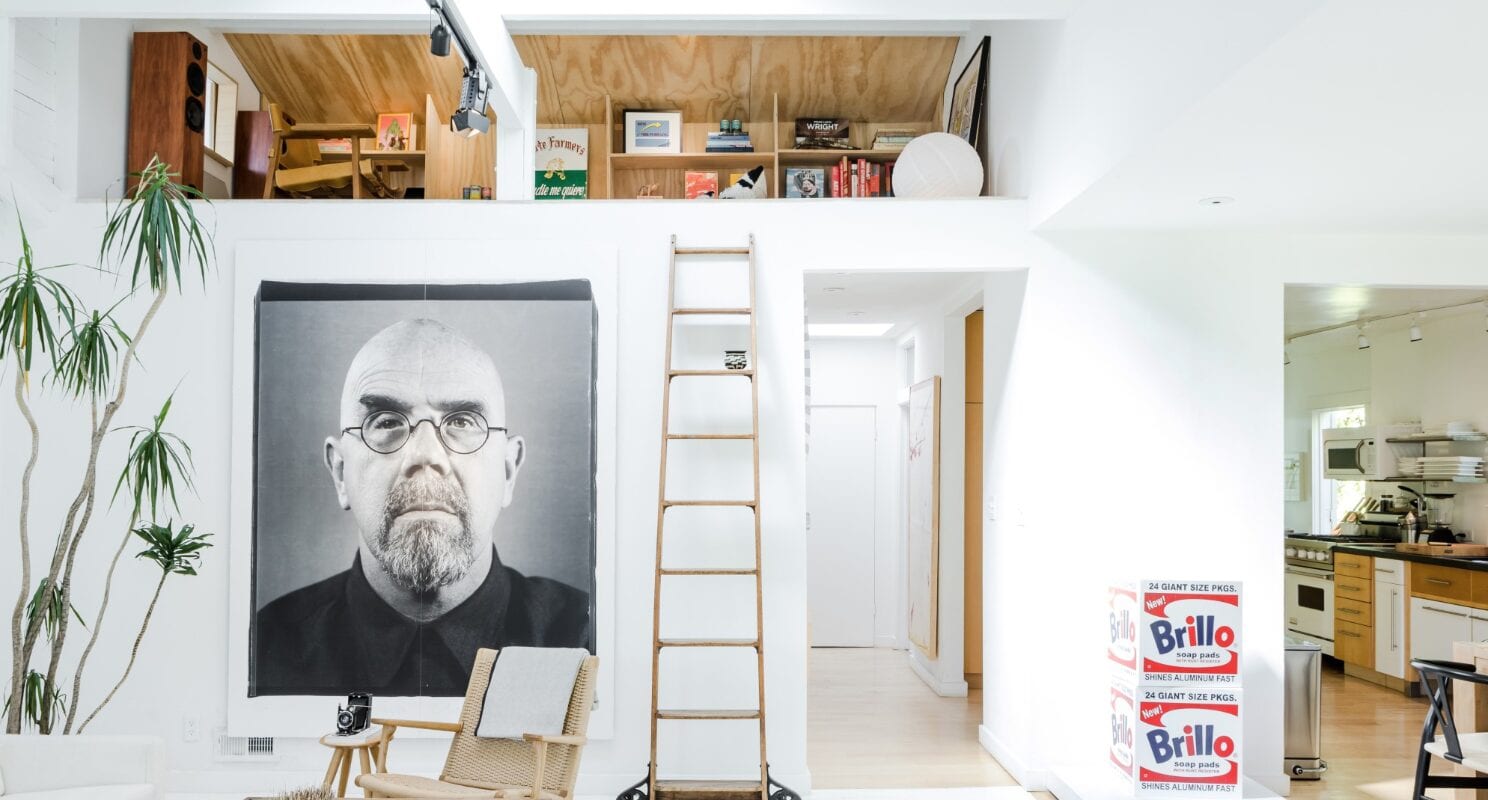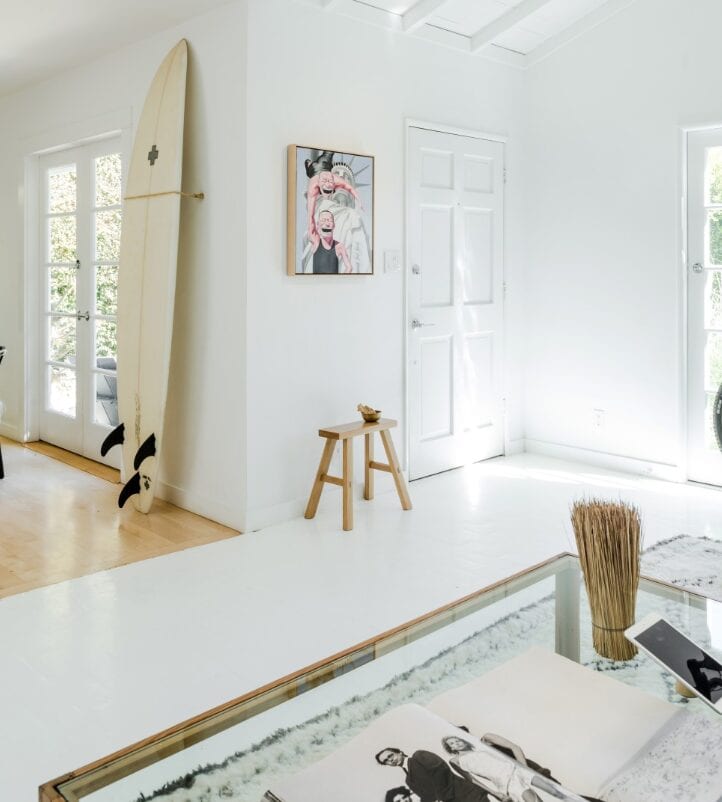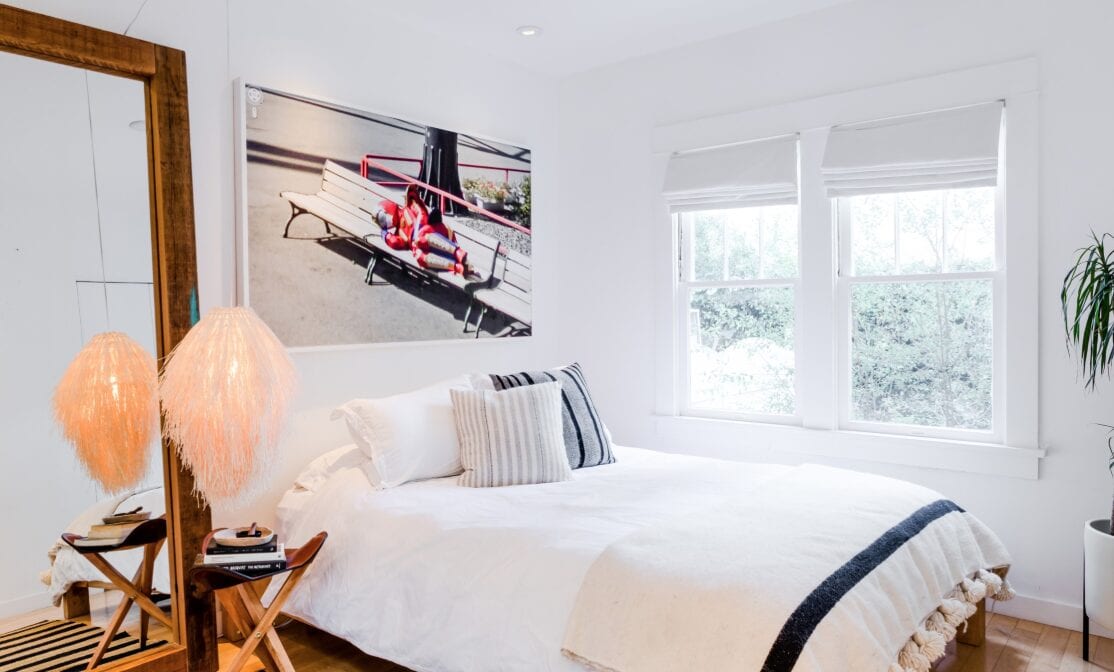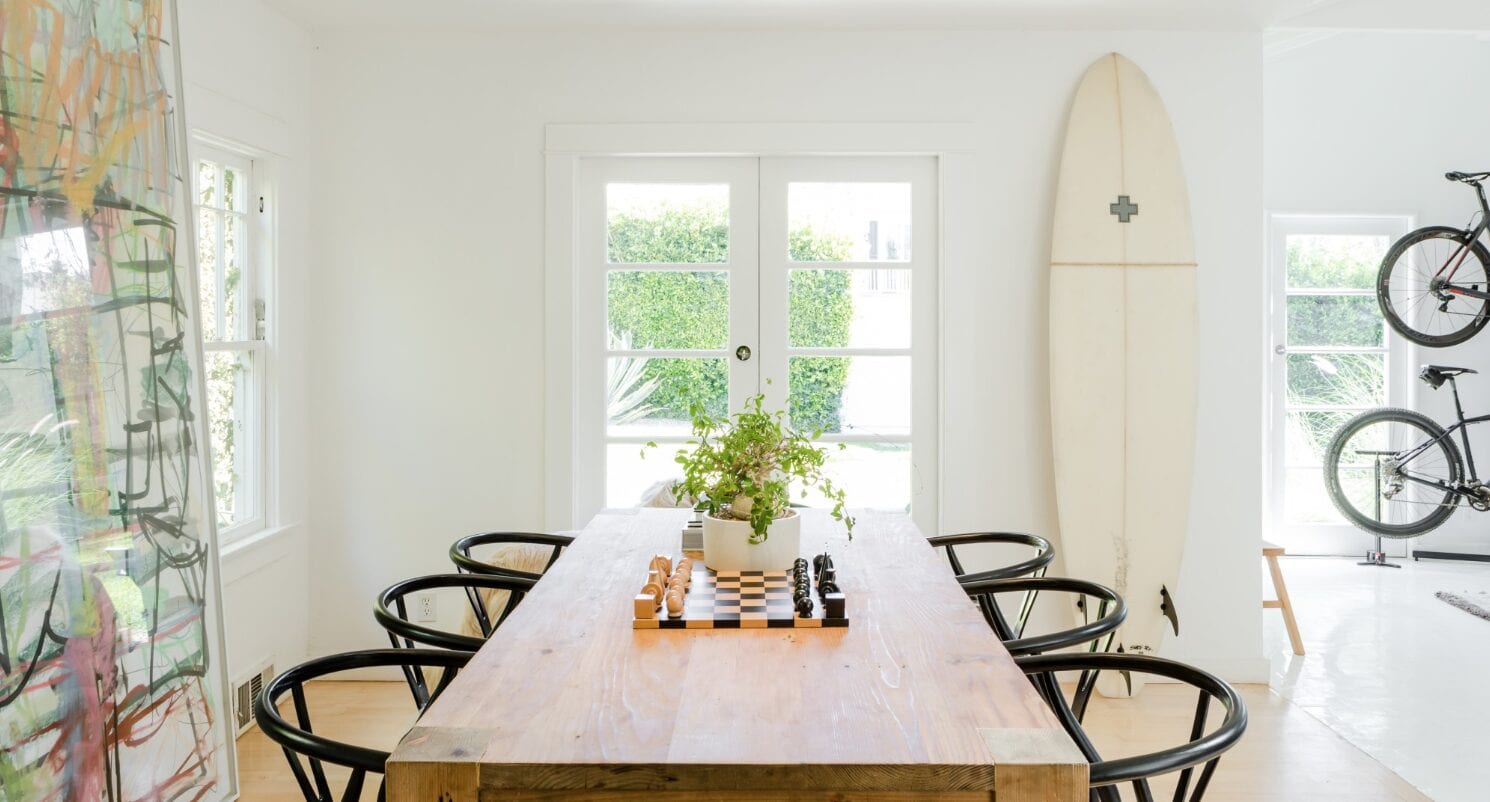 Located in Pacific Palisades (just a few miles from the Valley where a lot of Ridgemont was shot), this happy, clean, quintessential California pad nestled in the mountains is just a quick trip to the ocean and full of toys for the Spicolis of the world to play with not to mention an incredible art collection (take note, Spicoli: if you speak to that big man is just a picture and won't answer you back if you speak to him). With two mountain bikes, an adorable macramé hammock and backyard firepit, there's plenty to play with here even if the waves aren't great. With vaulted ceilings, a skylight, and a really, really cute loft space, you may even want to spend time inside. It sleeps five so you can invite a couple of your favorite fellow surfers over to put a few steaks on the outdoor BBQ.
2. Epic Estate – $7,750 a night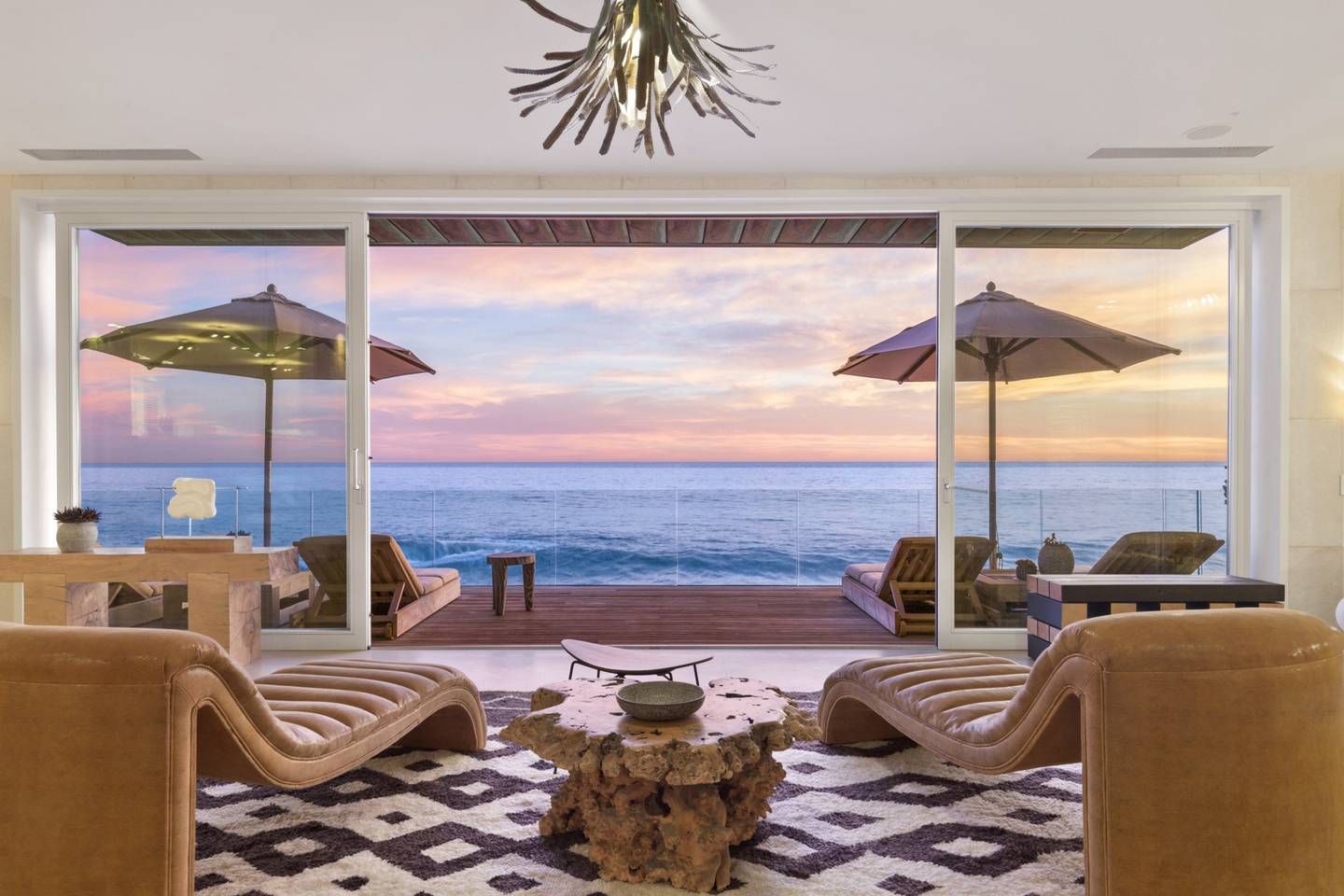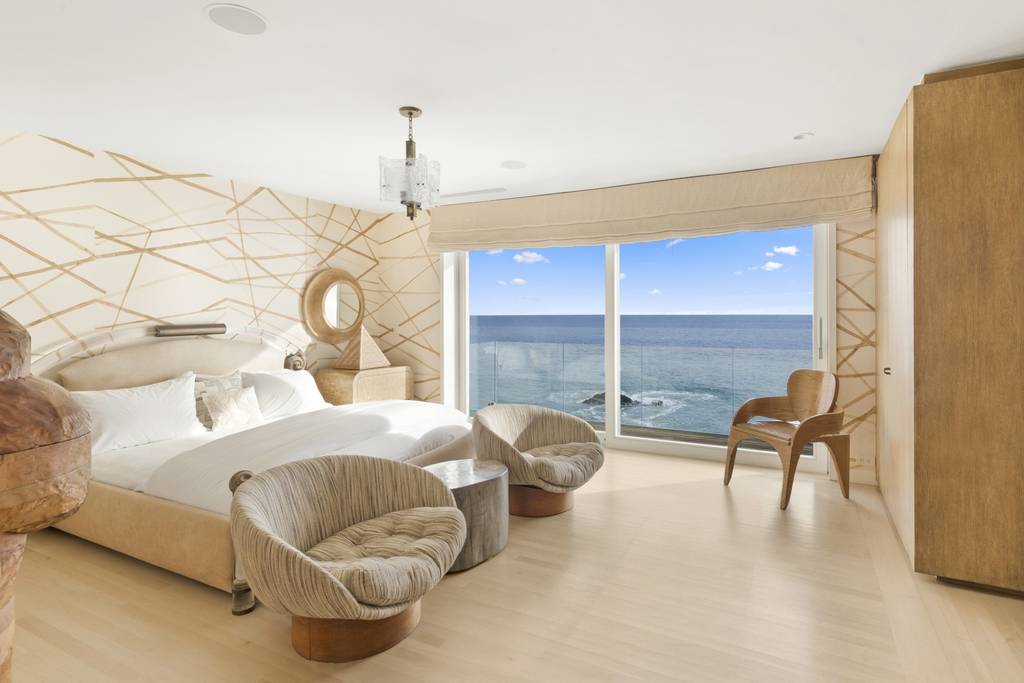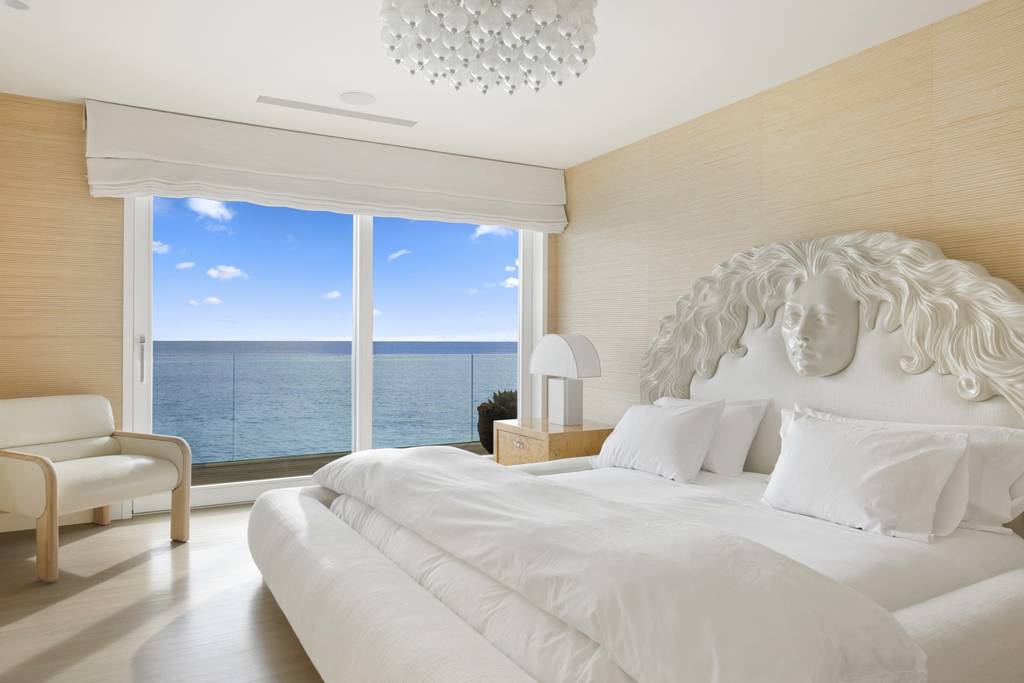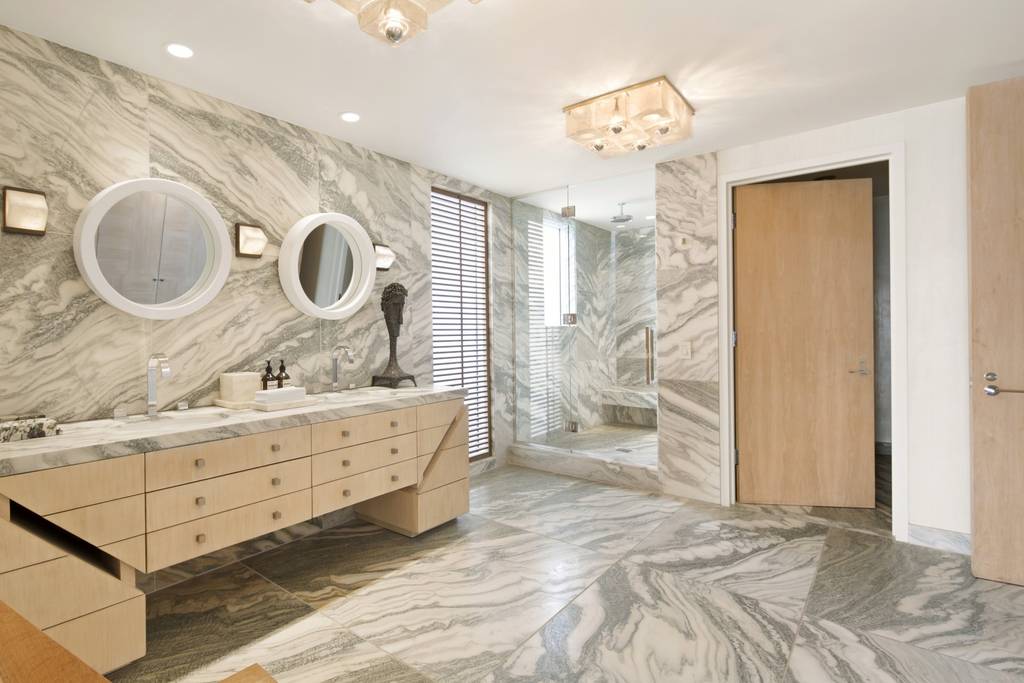 You know that guy in high school who didn't seem like he'd amount to anything? Well, sometimes that guy grows up to be the most successful person in his class which is why we can easily imagine an older Spicoli having the time of his life here. Glamorous, with just a touch of an 80s aesthetic, this house is located on Malibu's Carbon Beach, also known locally as "Billionaire's Beach" for its extraordinary homes. So close to the beach Spicoli (or anyone else) could just about roll right out of bed and on to the sand, this five-bedroom, four-and-a-half-bath has satellite TV, Apple TV, a sound system, and hold on to your hat, a foosball table. Outfitted with incredible contemporary art, designer furniture, and marble everything, this place has been featured in many important design magazines. With an outdoor shower, swing, and multiple spaces from which to gaze out on to the ocean, this place is every surfer's dream come true.
1. 80s Villa – $975 a night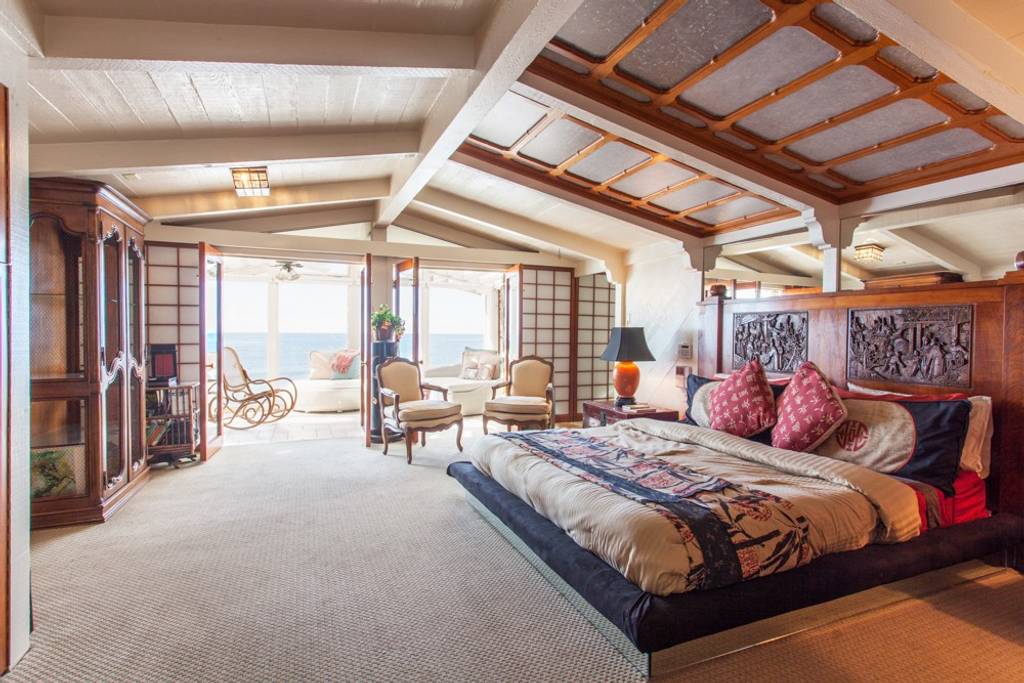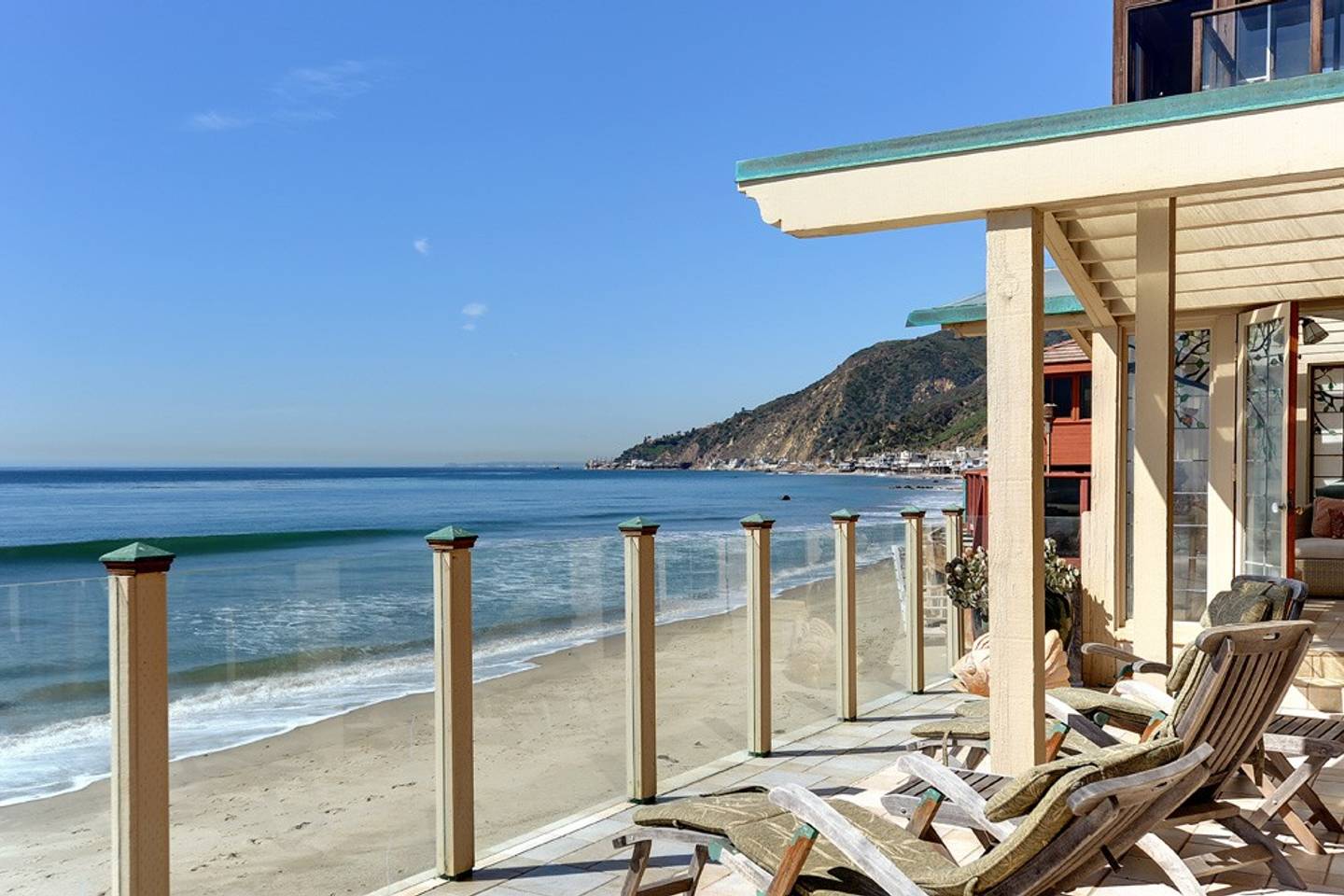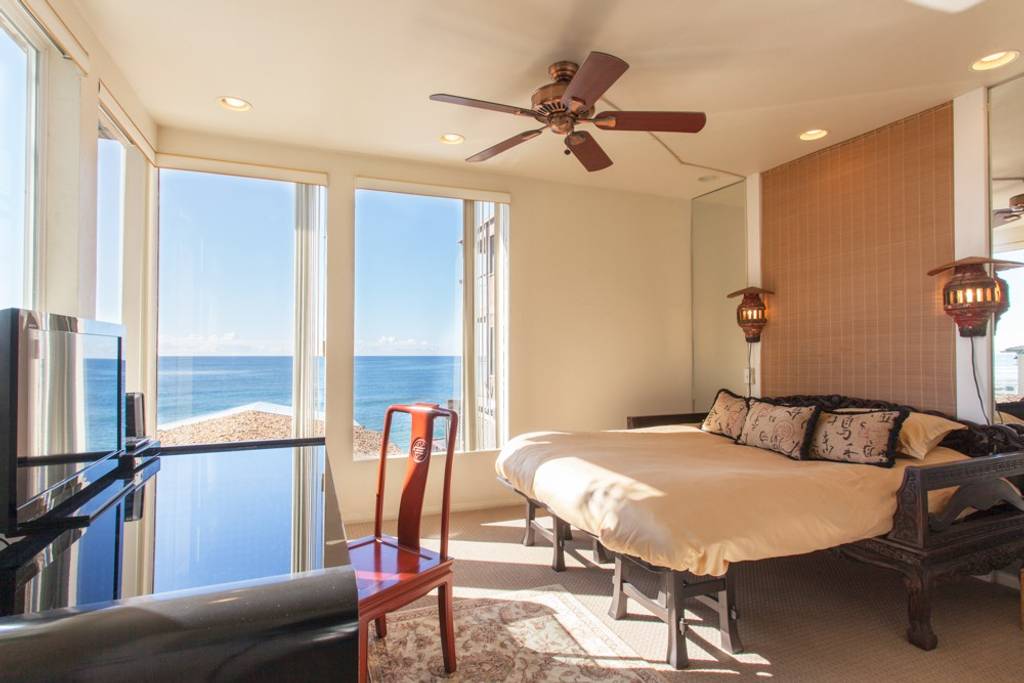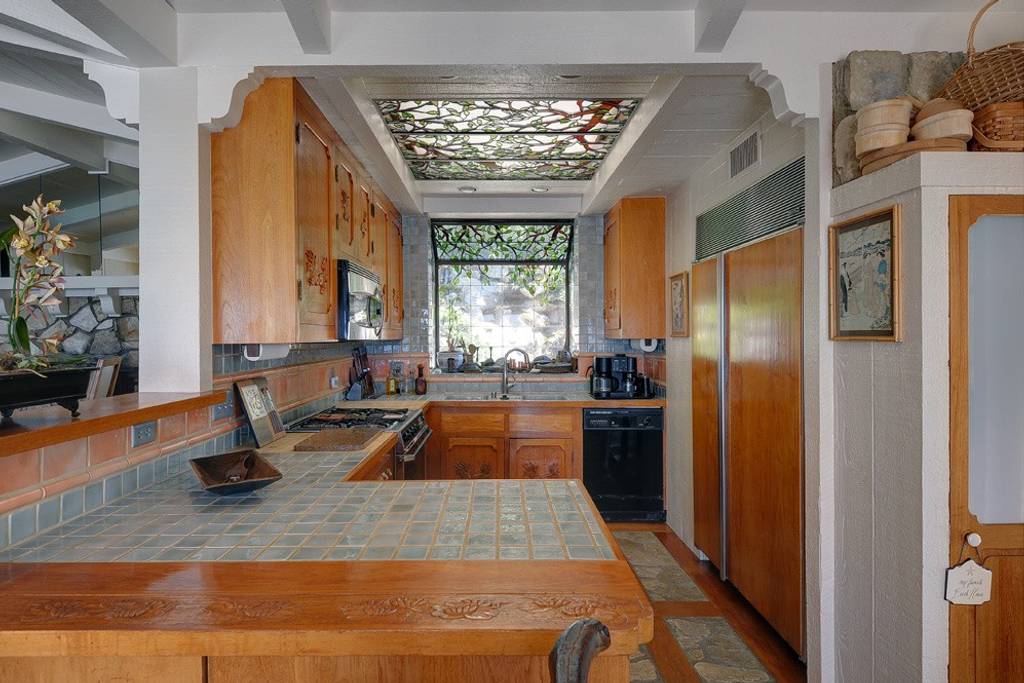 In his own, funny way, Spicoli was something of a Zen master which is why we think this place would be perfect for him. Situated on a Malibu beach just six miles away from Santa Monica, this quirky, 80s-influenced villa offers the chance to see dolphins in the wild. This Asian-influenced beach-front property offers a sophisticated yet slightly quirky mix of styles that seem just right for our hero. The main bedroom alone has hand-carved teak furniture and one of the most amazing ceilings we've ever seen. Featuring a Japanese garden, koi pond, and rad indoor shower with a skylight, this may be the one place where a surfer would want to spend as much time inside as out.