If there's one thing at which the city of Los Angeles truly excels (other than making movies, of course) it's luxury living and these 8 Airbnb homes truly prove that point.
Whether it's an all-glass house right on the Strand of Manhattan Beach or a home with retractable walls, these properties make most five-star hotels look like hostels. To get yourself one step closer to living the good life, we recommend these 8 Luxury Airbnb homes in Los Angeles…
8 Super Sunny, Cheerful Silver Lake, Los Angeles Airbnb Homes
Check out these fabulous Airbnb homes near LAX!
Amazing Luxurious Airbnb Rentals in Big Sur, CA
8 Amazing Airbnb homes near Hearst Castle
8. Designer Digs – approx. $2,500 a night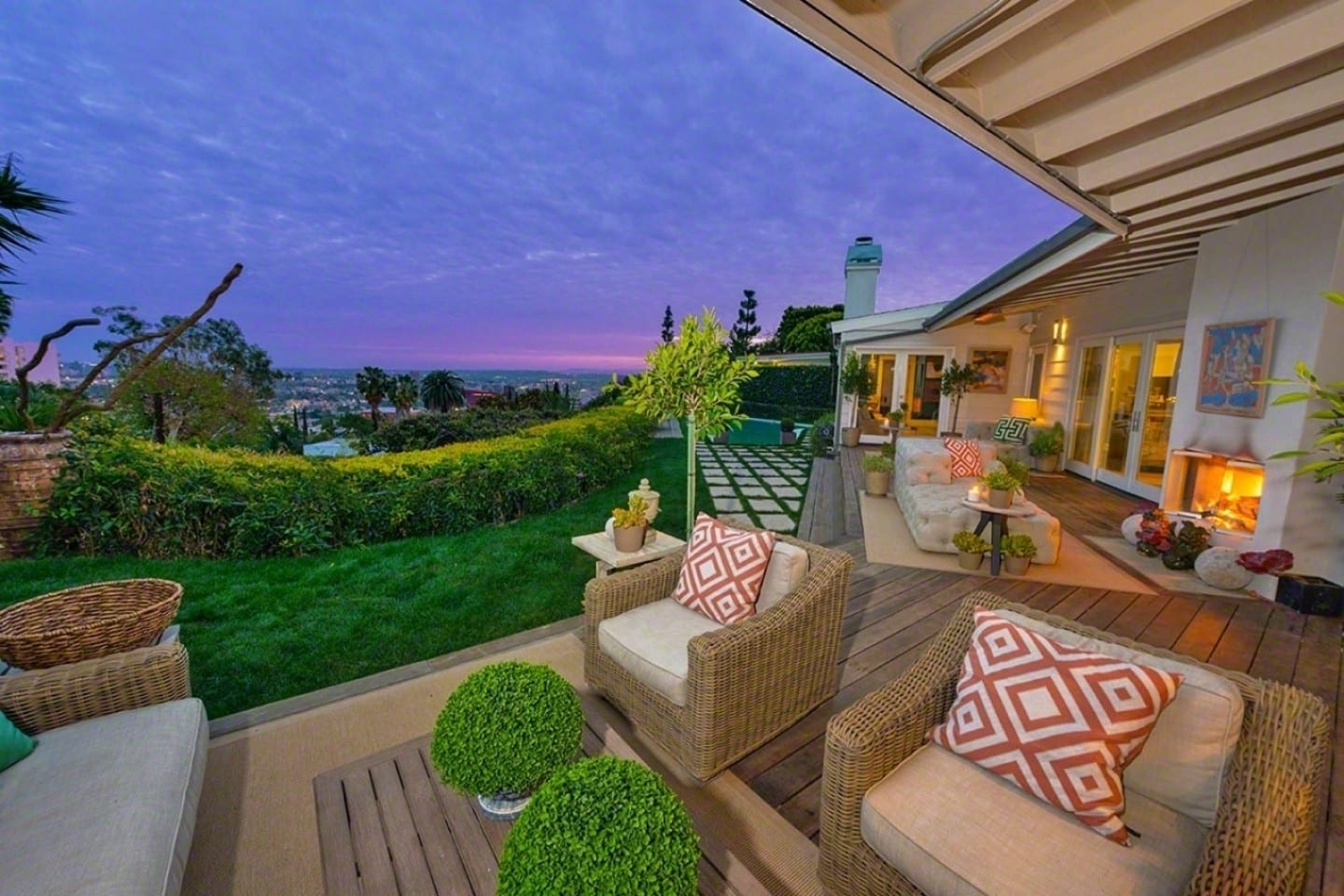 If you've ever dreamed about living in a house designed by a big interior designer, now's your chance. This Hollywood Hills Airbnb was designed by an Italian decorator and the result, as they say, is bellissimo!
Everything here, from the rugs you'll step on to the pillows you'll put your head on at night, has been chosen with your comfort in mind. The home of a serious art collector, this house is full of carefully curated art pieces, many of which come from the famed Art Basel show.
With four bedrooms and four bathrooms this villa sleeps up to 10 and is the perfect spot from which to entertain your California friends. The kitchen features of Viking stove, Nespresso machine, and state of the art stainless steel appliances. The beds here are California king appointed with only the finest linens and best pillows so you and yours can have the best sleeps of your lives.
The pool is set to a comfy 80°, there's an outdoor fireplace, and more than enough room to have fabulous alfresco dining experiences here. After a day of sightseeing or tanning in the incredible California sun, we recommend you take in the incredible view of Los Angeles from the outdoor gathering spaces. And don't worry about staying up too late, the bedrooms are equipped with blackout shades so you can truly get a great nights rest. This is truly la bella vita!
7. Spa Day Getaway – approx. $12,500 a night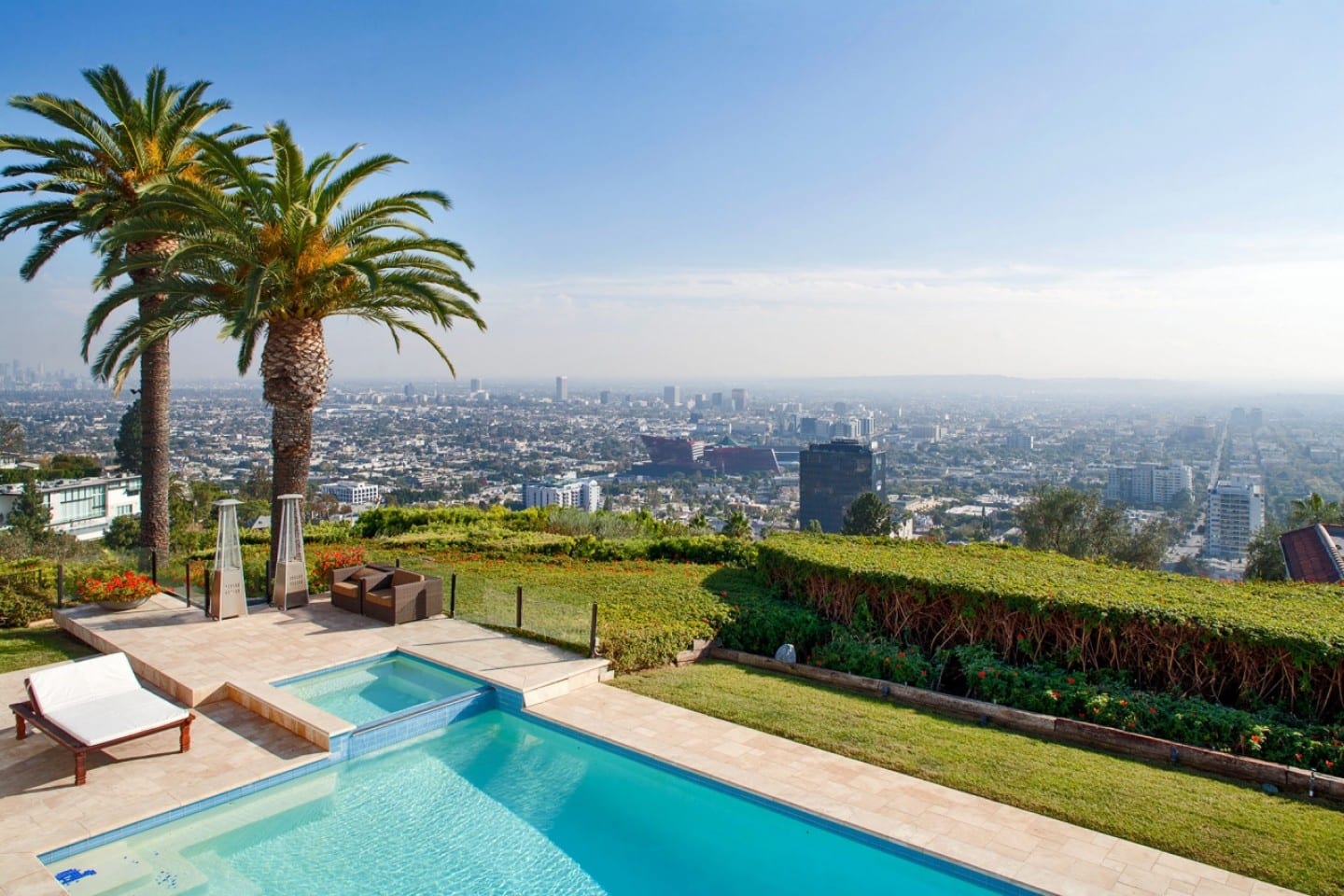 We're not sure if Architectural Digest has done a feature on this incredible West Hollywood Airbnb yet but our prediction is that it's only a matter of time. Once the gates open for you on this incredible 14,000 square-foot property your life may never be the same.
Standing on one and a half acres, this property offers a sexy, modern vibe whether you're taking a soak in the tub, having a glass of wine by the pool, or just standing in the driveway.
That driveway by the way, is large enough to hold up to 15 cars and if you'd like to park yours permanently, there are four garages encased with stainless steel doors. Gargantuan glass windows, sliding glass walls and a white pallet almost give the illusion that this mansion is floating above Los Angeles.
Situated at the top of Hollywood hills, this place is surrounded by remarkable foliage and stunningly manicured landscapes. On a good day you can see all of downtown Los Angeles, the Pacific ocean, and even Catalina island. If you're not in the mood to go out there and swim in the ocean you can always take a dip in the infinity swimming pool.
Afterwards, rinse off in the incredible rainfall shower or giant soaking tub offered by the master bathroom which is just off the 2,500 square-foot master bedroom suite.
You can accommodate up to 11 other guests in the five additional bedrooms each of which has either a king size or queen size bed as well as spa-inspired en suite bathrooms with their own rainfall showers. It's certainly fair to say that this place is worthy for an actual king or queen!
6. 9021-OH! – approx. $5,000 a night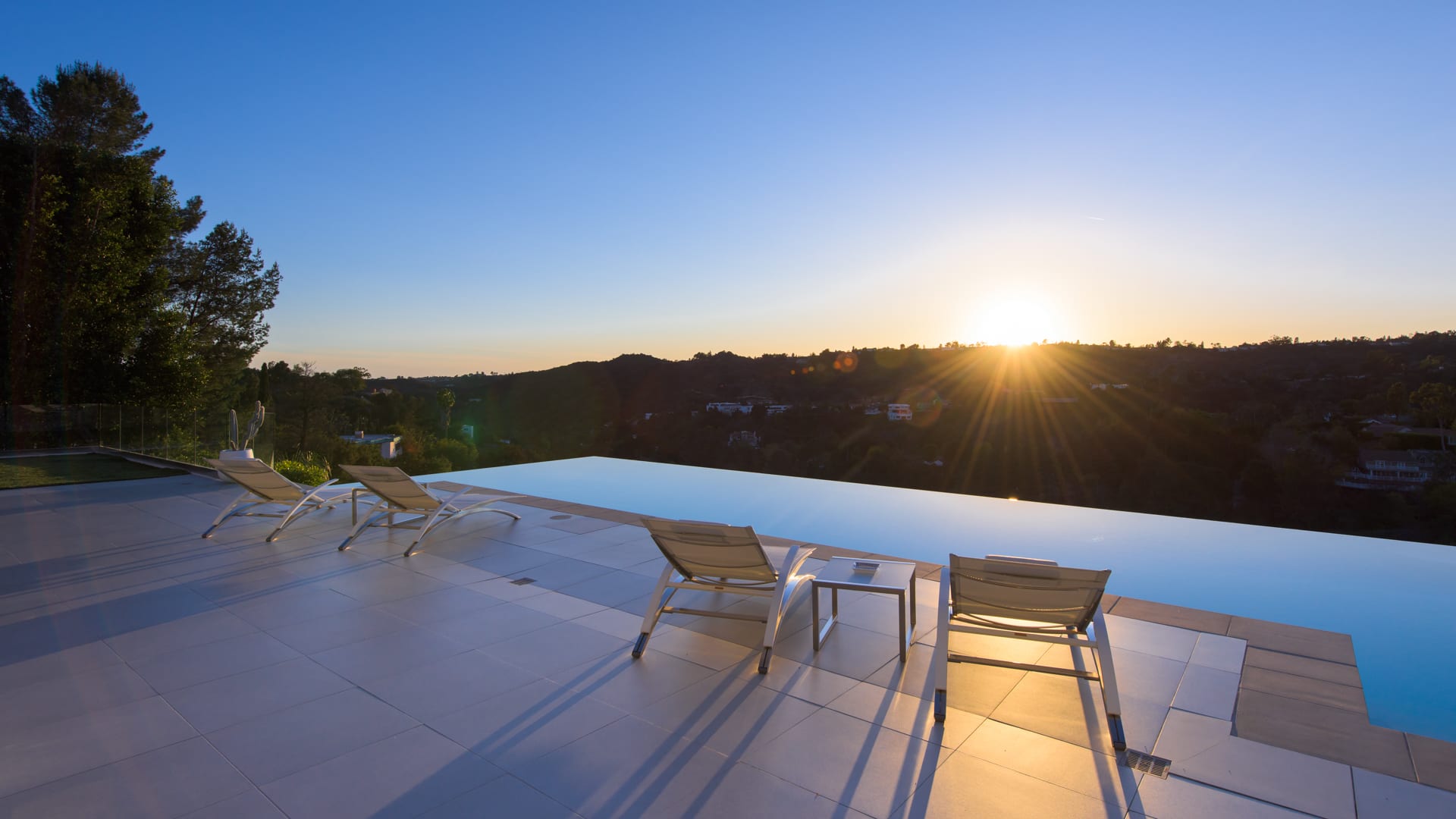 One night in this remarkable Beverly Hills Airbnb, and you're going to want to cut a giant hole in the side of your house so you can re-experience what it's like to live with the outdoors in.
Although there are many incredible features to this stunning property, perhaps the most notable is the incredible retractable wall that allows you to look out on not just the infinity pool but the breathtaking surrounding canyons of Beverly Hills.
Even if you happen to be here during a torrential rain storm, you can still eat alfresco on the outside patio and then sit down for drinks by the outdoor fireplace. Known as the Ellison house, this beauty is located on a private cul-de-sac right in the middle of the 90210, and sits on over an acre of land, offering you privacy and serenity.
An incredible example of open concept living, this is the perfect getaway if you just feel as if you need a little elbow room. High ceilings and and floor-to-ceiling windows let light in everywhere and the cool palette color scheme make this home feel almost buoyant.
Since you'll be right in the middle of the city, sightseeing is easy. Obviously, you'll want to do the shopping rounds on Rodeo Drive, the Golden Triangle, and The Grove, but make sure you don't look other area attractions like The Paley Center for Media which always has fascinating events, or avoid civilization altogether and check out Franklin Canyon Park where you can hike and enjoy local wildlife.  This place can certainly offer you a wild life of your own!
5. Marvelous Malibu – approx. $6,250 a night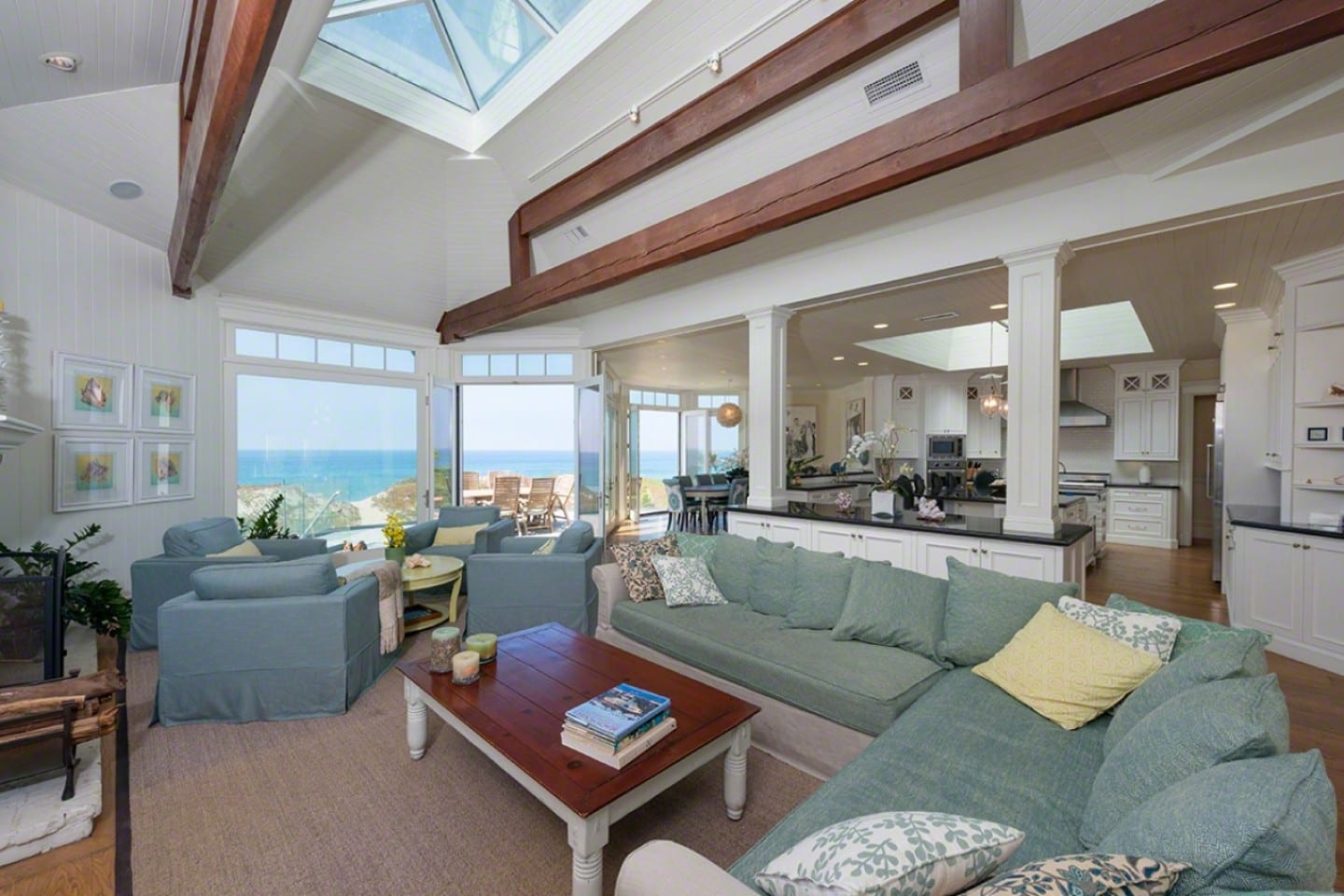 It's not easy to do "Homey" in a place where every other house is 10,000-square-feet and constructed mostly of Italian marble, but this lovely Cape Cod Airbnb in Malibu does it.
A perfect place to host a larger group for say a bachelorette party anniversary celebration, or even a small high school reunion, this 7000 square-foot home located on Broadbeach sleeps up to 12 and sits on about 80 feet of ocean front.
Private and secluded this place really feels like an Airbnb where you can put your feet up and just relax. Open floor plans, big picture windows, and skylights give a lovely feeling of openness here.
Split into a 6000 square-foot main house and a separate two-story guest cottage of 950 ft.², this is a great option if you're traveling with the party that needs a little privacy. The private backyard beach is complete with seating area and fire pit and virtually every room in this bitch front Malibu Villa offers its own stunning views of the ocean.
We recommend a quick morning swim because Malibu offers so much to do that you want to be up and running early to make sure you do all of it. The Getty Villa and the Getty center or to nonnegotiable must see attractions and are both just a short drive away.
Looking to join a pick up bitch volleyball or tennis game? No problem head to the Annenberg Beach House where you can join one for just a small fee, and check out the home that William Randolph Hearst bought for Marion Davies. End of staying here is putting you in a spiritual mood, we recommend checking out the Malibu Hindu temple in nearby Calabasas.
4. Hello, Chateau – approx. $4,000 a night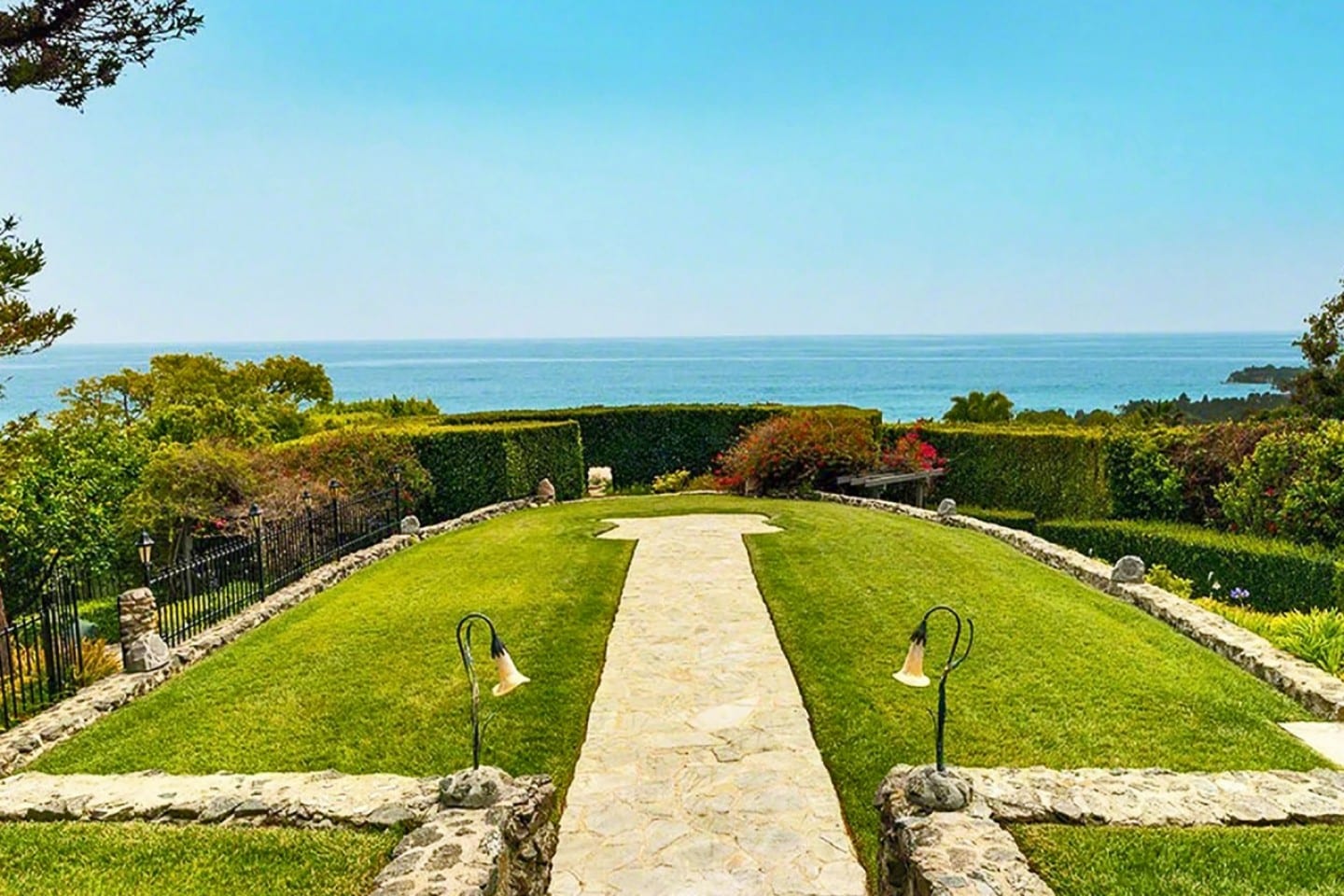 Cozy, warm, inviting, personal. These are all words that perfectly describe this lovely European-style château that sits right in the middle of Malibu.
You'll be in awe of this stunning luxury Airbnb in Los Angeles from the moment you see the foliage that surrounds the front door. Like an English country house, this property is awash in green but once you walk through to the other side and you'll see is the sparkling blue of the Pacific Ocean.
Big, generous windows allow a stunning view of the horizon as does the remarkable pergola-covered outdoor space, a section of the house we have a feeling you'll be spending most of your time.
Although undeniably homey, this property offers luxury amenities like a blue-bottomed swimming pool complete with waterfall feature or polished stone floors that make it feel like a castle. With a fully equipped kitchen complete with state-of-the-art appliances, this place can easily compete with the most high-end rentals out there.
One of the first things we would do as guests would be to have a nice long soak in one of those big soaking tubs, complete with chandelier and picture window. After we dried off we'd sit down for an evening of movie watching in the media room (tell us those sofas aren't made for binge watching?!?).
Musically inclined? Then you're going to want to sit down at the grand piano (maybe have a go at "Surfing USA?"). It doesn't surprise us that you can see Paradise Cove from here, as we're not sure what separates this Airbnb from actual paradise itself.
3. Brentwood Beauty – approx. $2,295 a night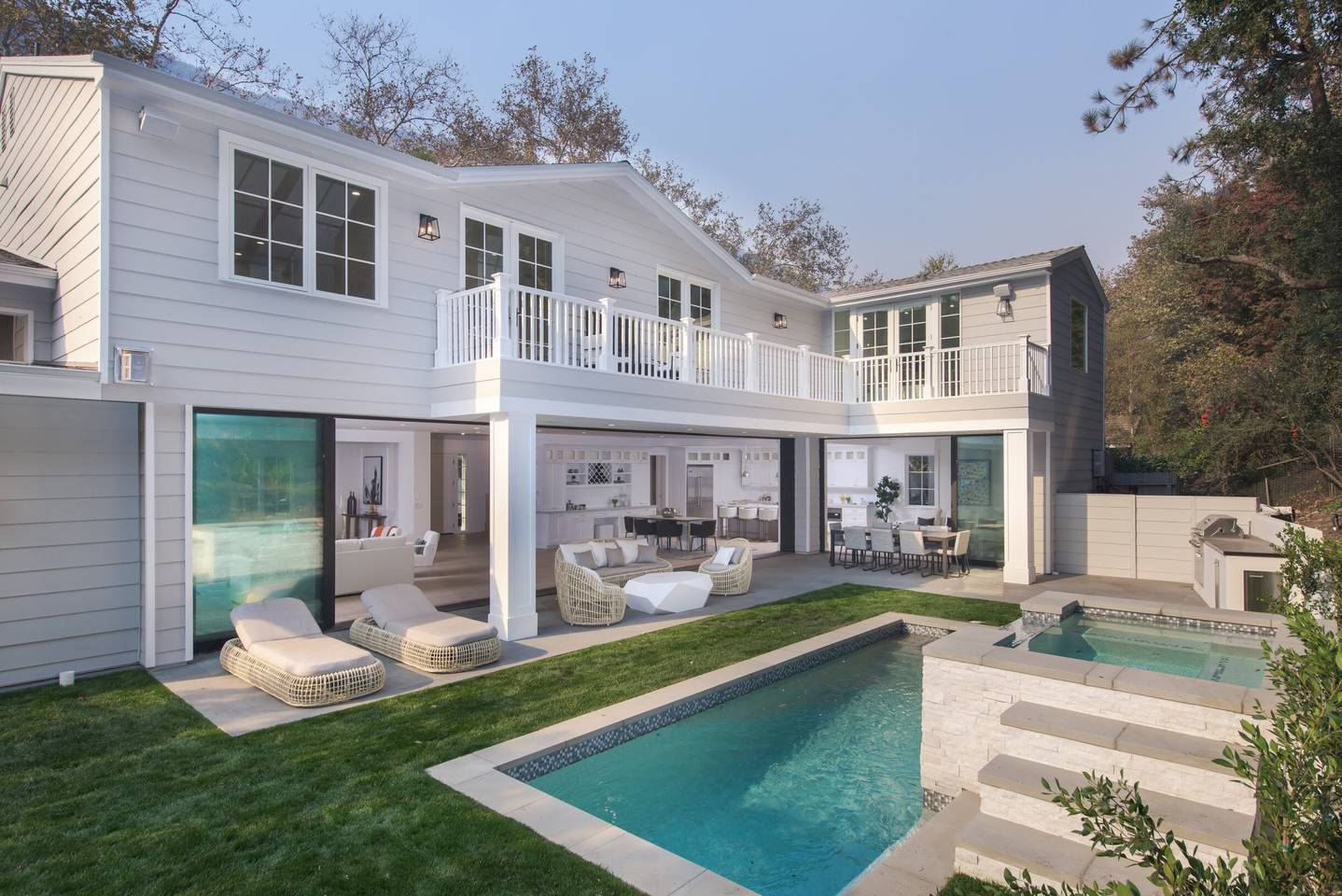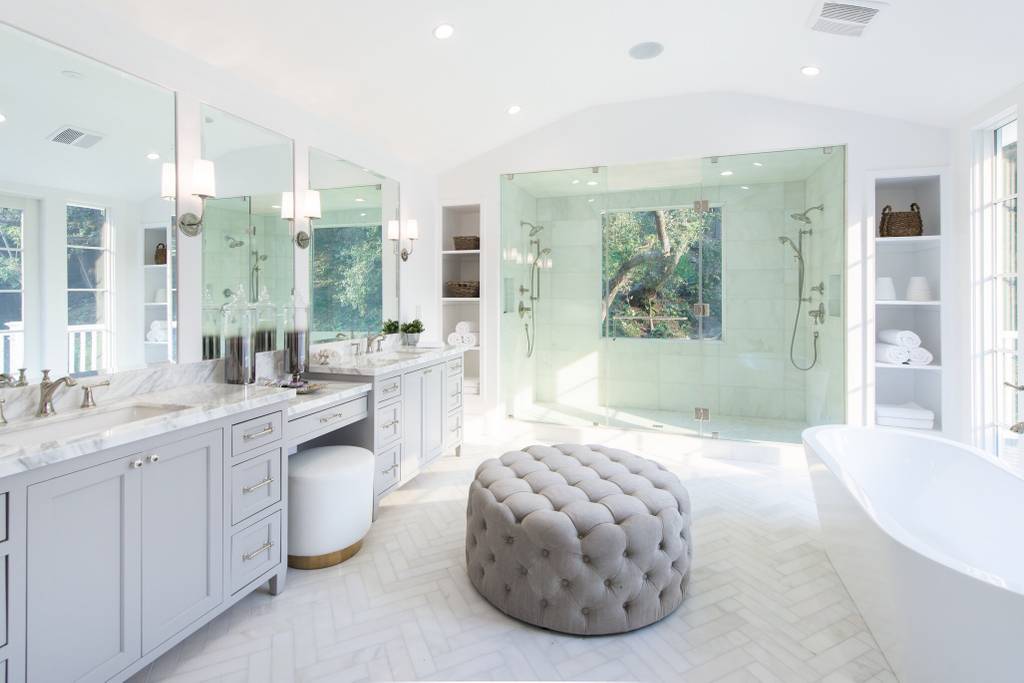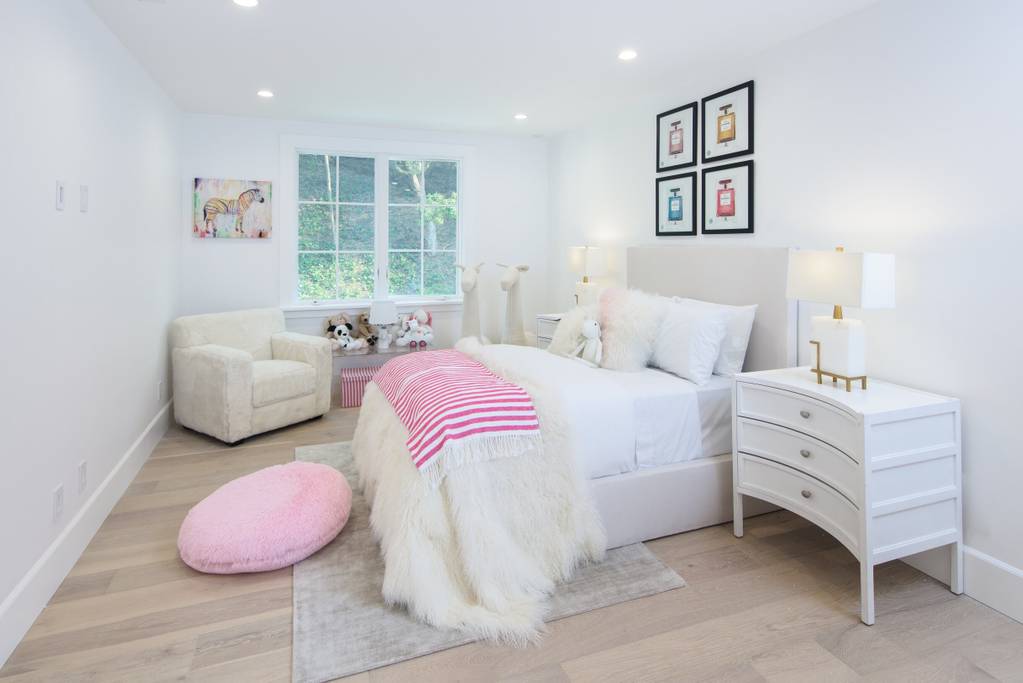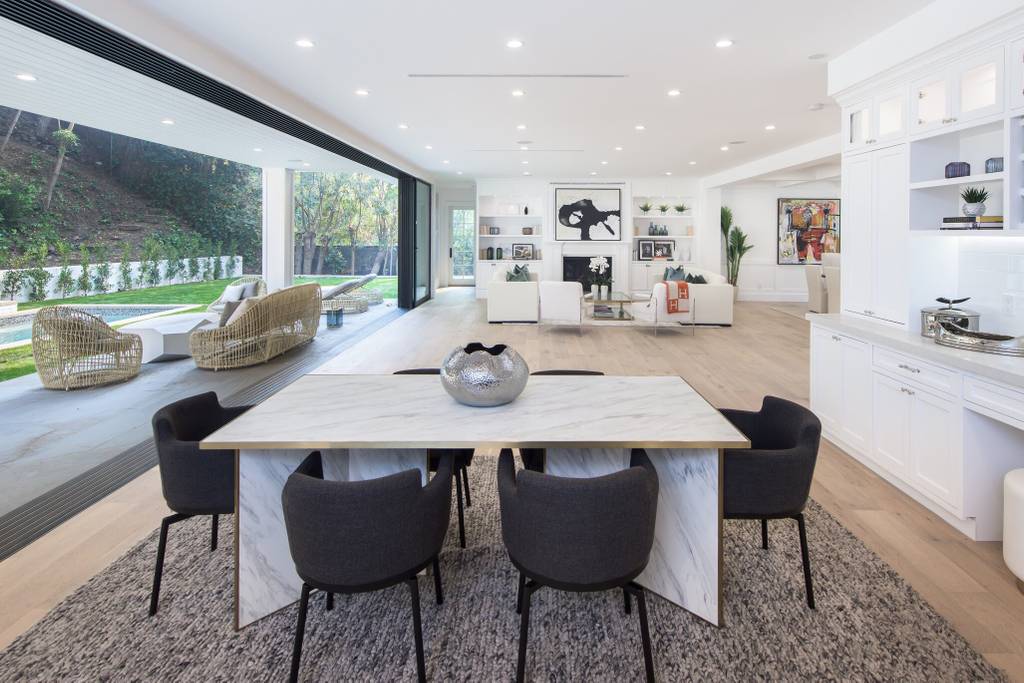 This Luxury Los Angeles Airbnb in Brentwood turns open plan living into an art form And if you're looking to feel truly renewed, this is the place to do it.
Eat off the floor clean, this is the perfect place to stay if you're looking to shake off a bad experience, start a new chapter in life, or just really feel as if you're getting away from it all.
Bright open living spaces, immense picture windows, and a wall that disappears to reveal the outside, would truly make you feel as if every day is a fresh start.
And that bathroom! As glamorous as it is functional, offer is the perfect place for a long soak or DIY spa treatment. With four bedrooms and six bathrooms, this is an unusually great place to bring kids and even a couple of their friends.
That pool and enjoying hot tub should keep them occupied as you sit in one of the nearby lounge chairs digging into a great book. Once you decide to venture out, you'll be just minutes away from great hiking trails (Topanga state Park is a particularly lovely place to hike), and just a quick car ride away from the Getty Center museum which offers unparalleled views of the city, especially at night.
Need to get an a little shopping? We recommend Montana Avenue in Santa Monica where you'll find not only great independent boutiques but some fantastic places for dinner. We are emphatically recommend former, a restaurant where they mix the pasta right in a big wheel of cheese. And dig in! You've been hiking and swimming all day you can afford to indulge a little.
2. The Strand – $2000 a night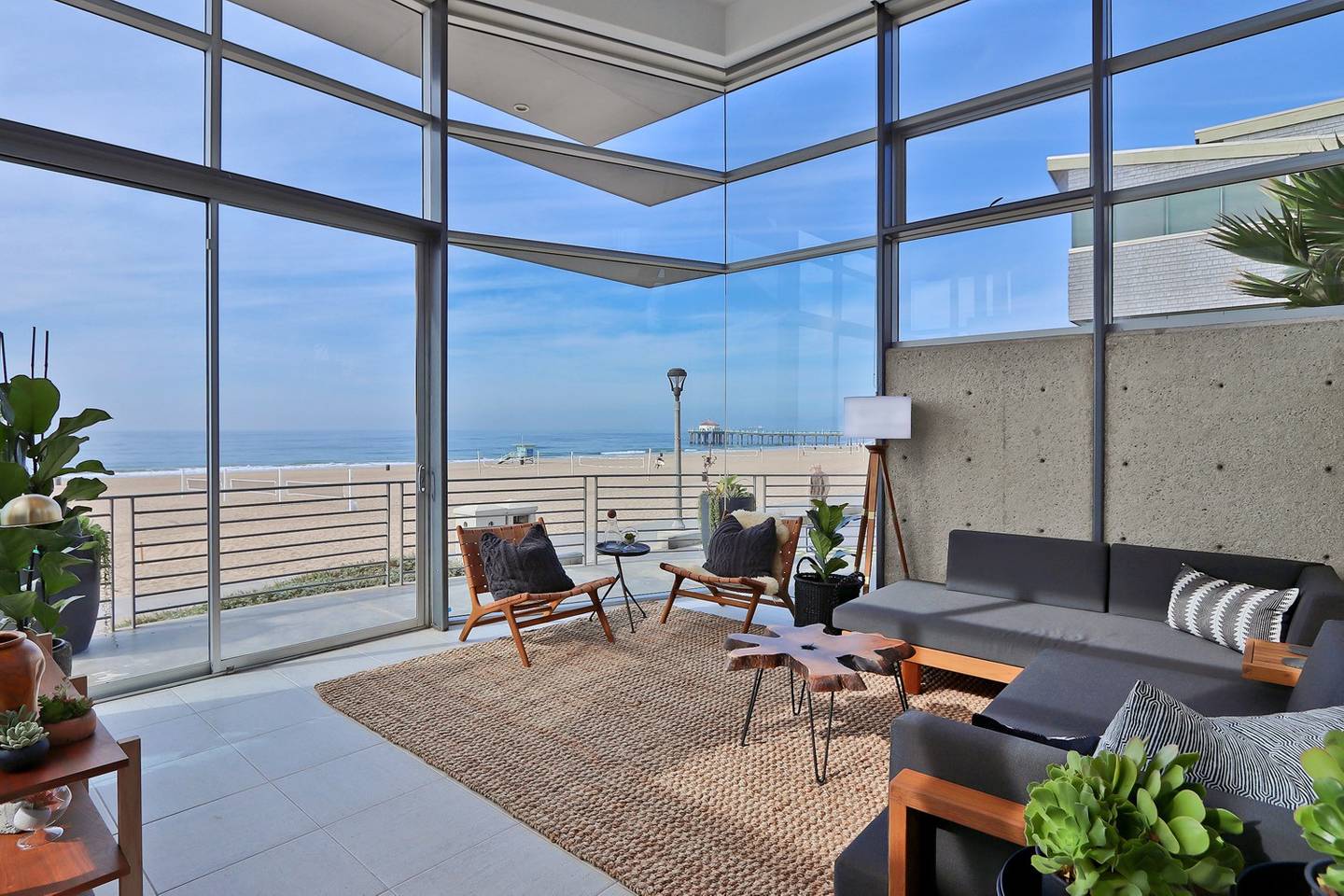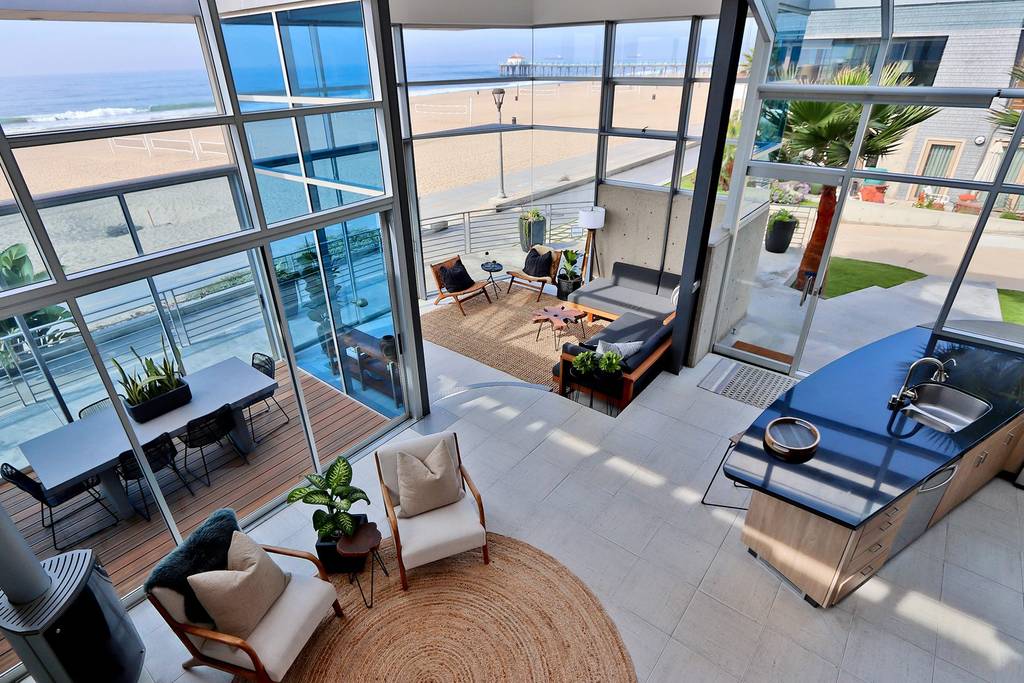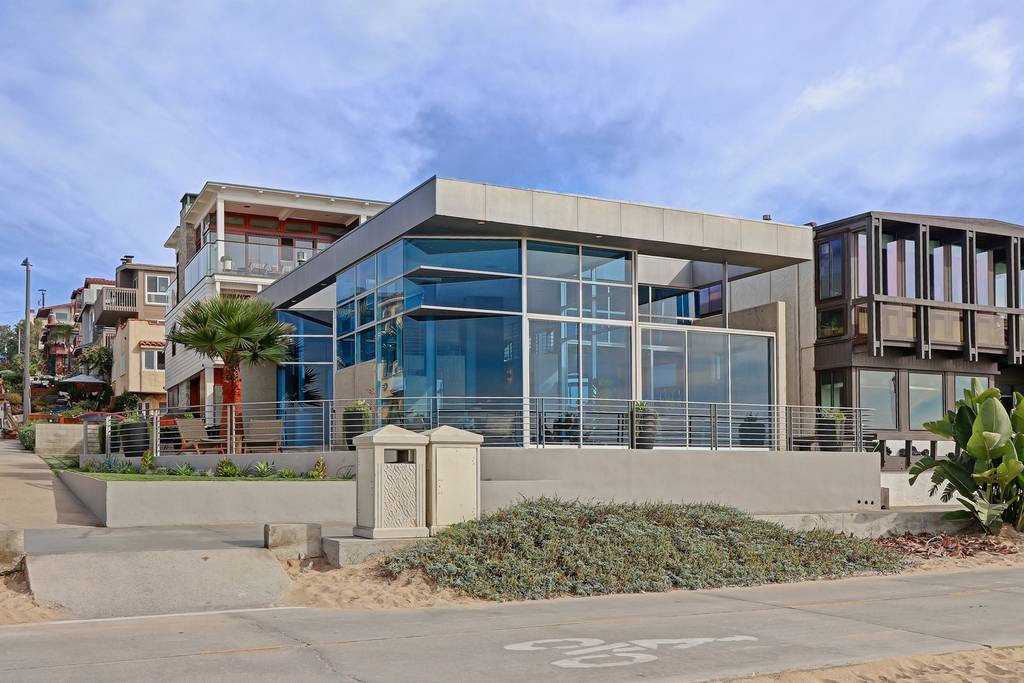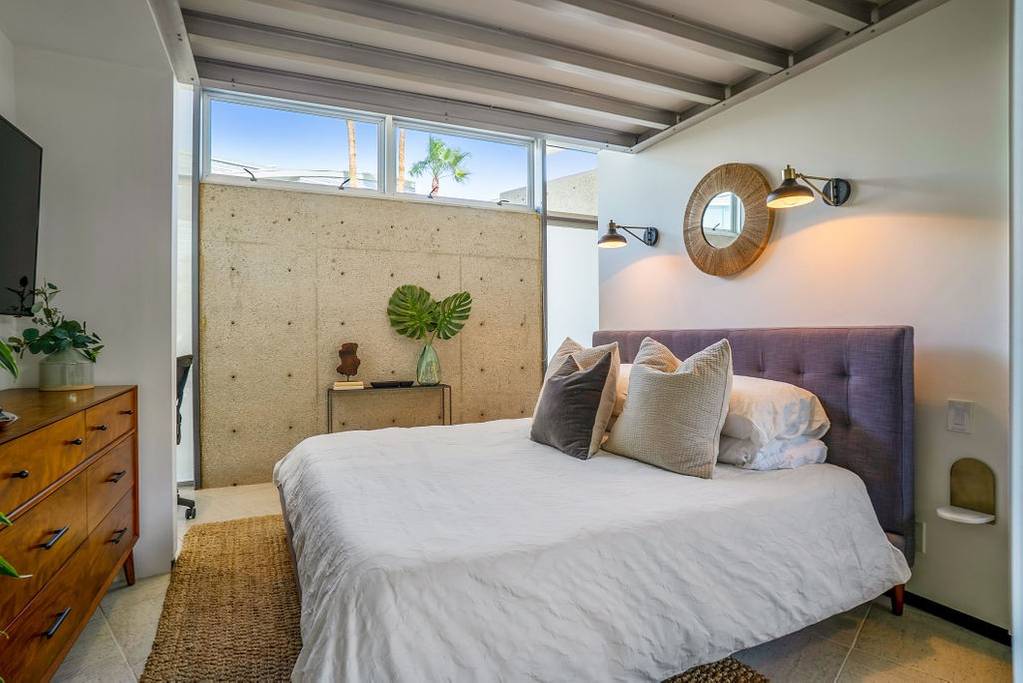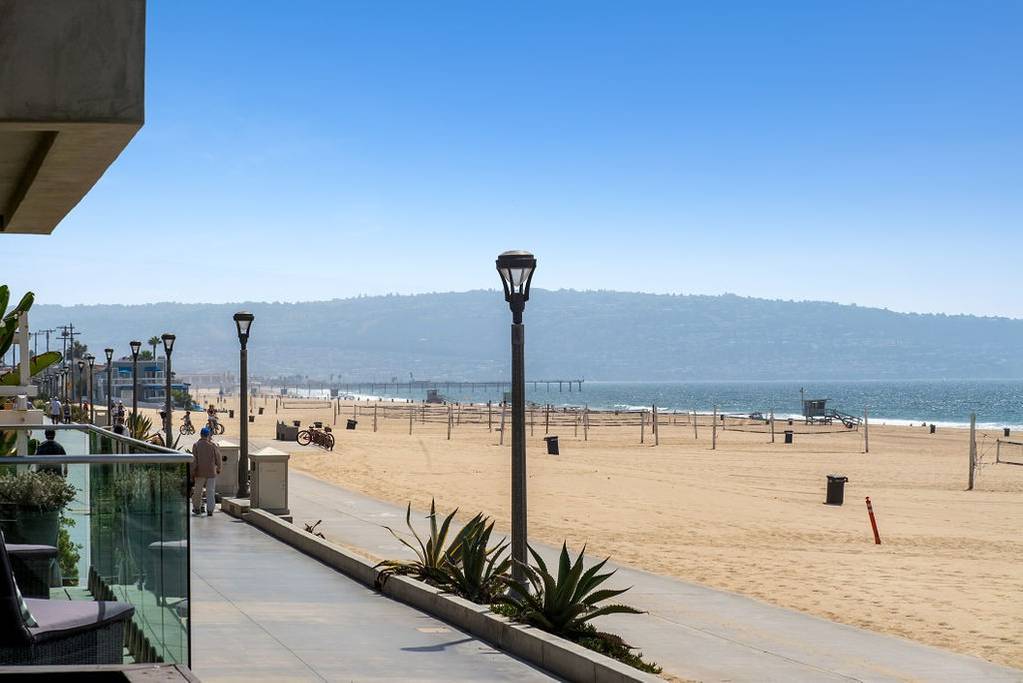 If you want to light up the face of a local in Manhattan Beach California, just say two words: The Strand.
This remarkable stretch that runs parallel to the Pacific Ocean, has an almost mythic status here, and it's easy to see why. Offering an uninterrupted path along the water, this might be one of the loveliest stretches of land in the world and this Airbnb sits just feet from it.
Remarkably positioned on a corner space, this house is more glass than steel, giving it an almost see-thru feeling. We don't know what you usually look at when you have your morning coffee, but you might spot a dolphin from this one (or a seal or even a whale; just depends who decides to come by that day).
Recently remodeled, this luxury Manhattan Beach, Los Angeles Airbnb sleeps up to six, making it a perfect choice for a small family. You even have access to the owners' bikes, surfboards, paddle boards, boogie boards, and general swim toys, so no need to rent or schlep your own.
Parents will also love that this property is located on one of the city's pedestrian-only "walk streets!" And can we talk about the kitchen? Complete with Subzero and Thermador appliances, a Nespresso coffee maker, reverse osmosis drinking water filtration system, not to mention one hell of a view, you can walk in here having never boiled water and walk out a professional chef.
Best of all, the owners live right behind you and if you've ever spent some time reading Airbnb reviews from guests who can't get in touch with their hosts, you know this is a serious advantage. It's really going to be hard to stay anywhere else after a night or two here!
1. Villa Tramonto – approx. $2,100 a night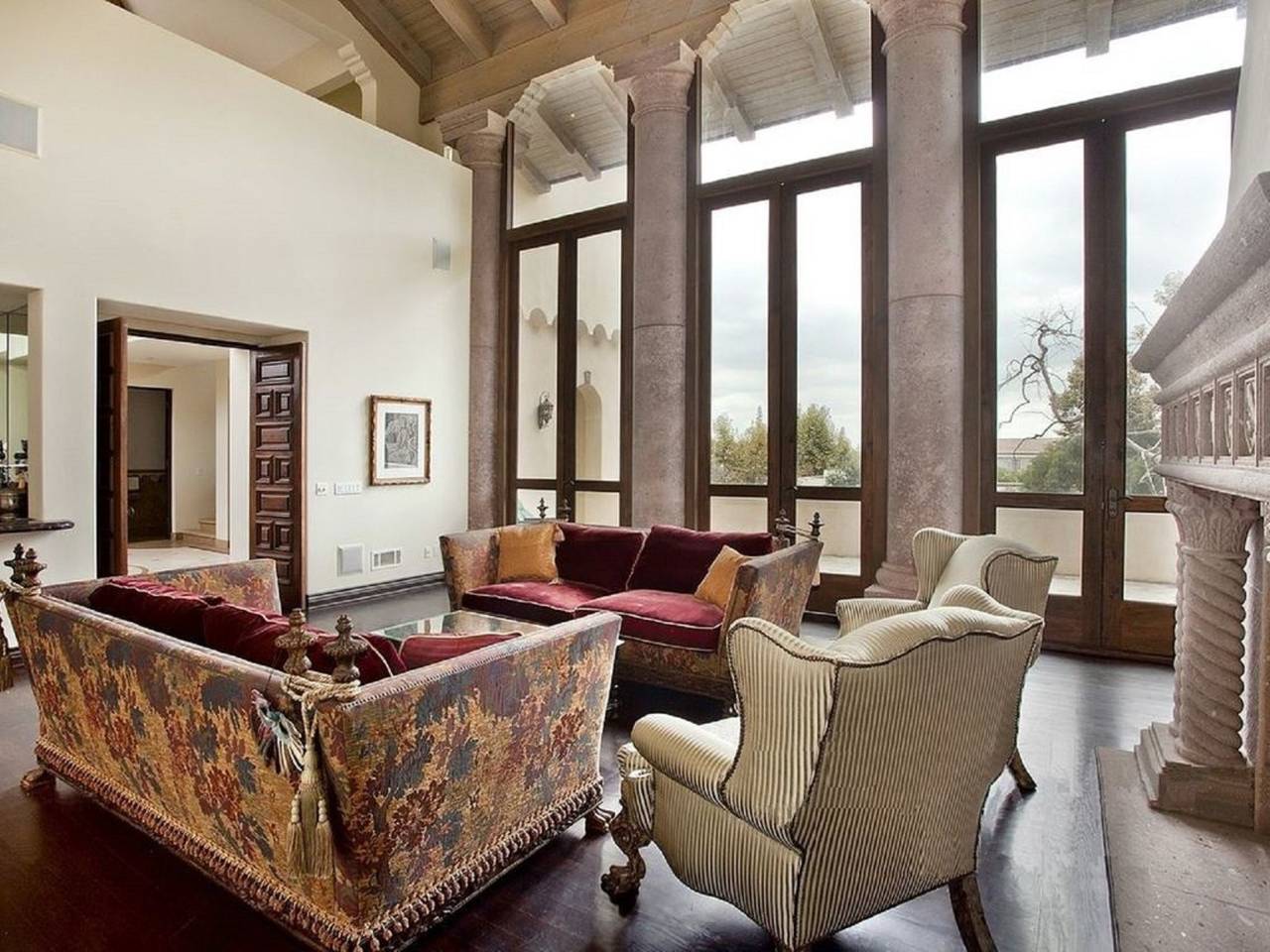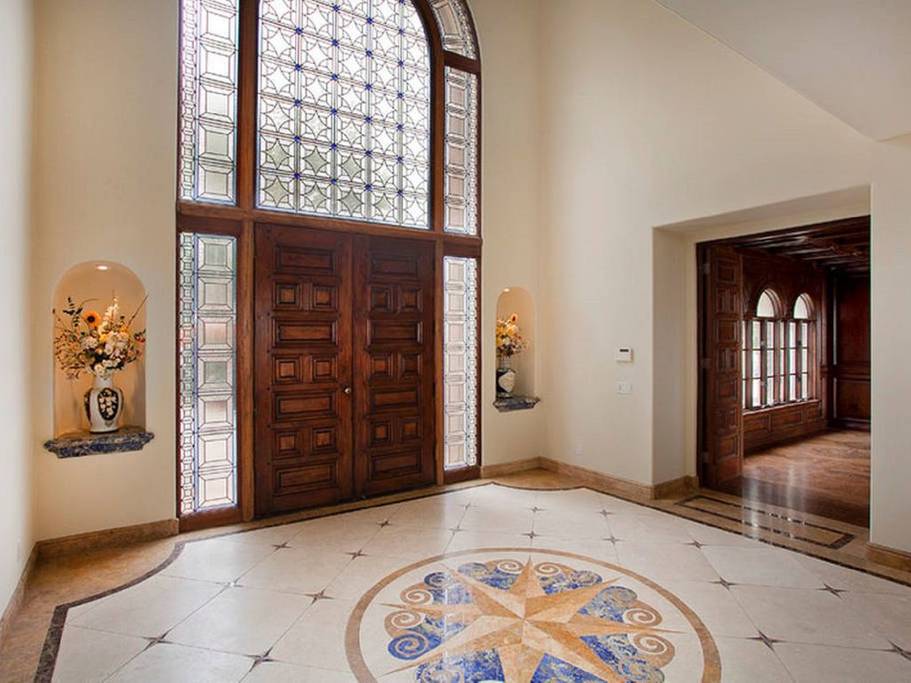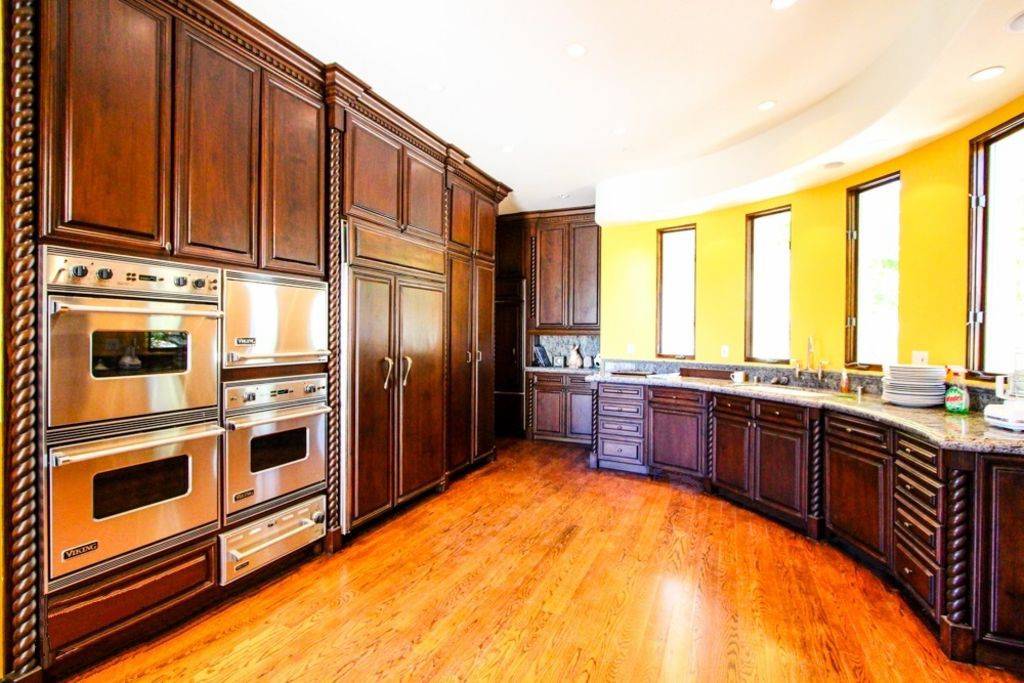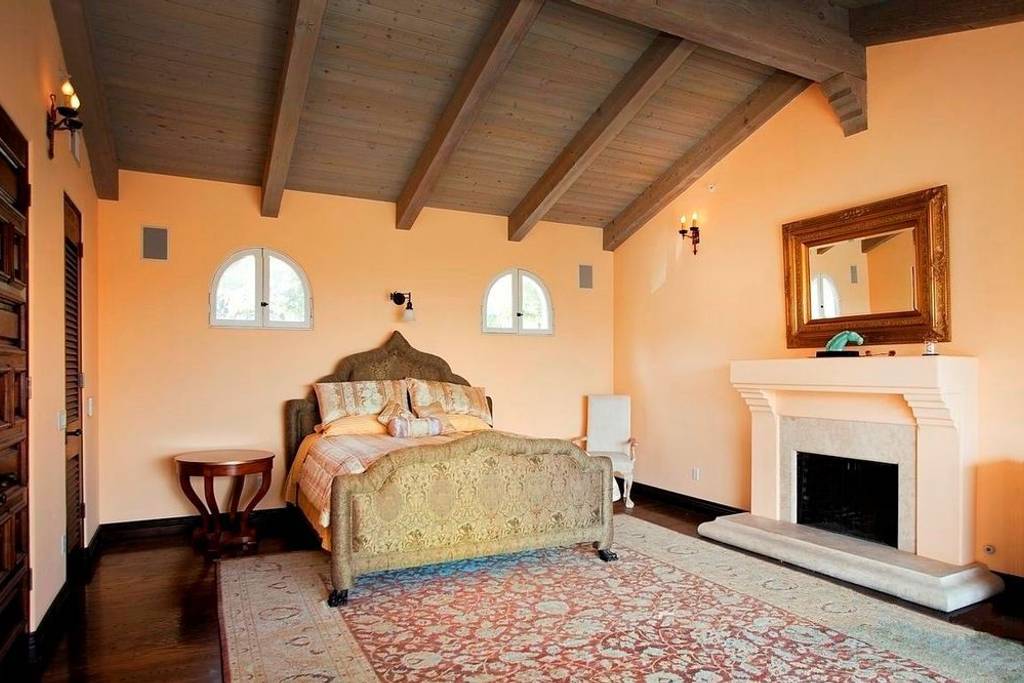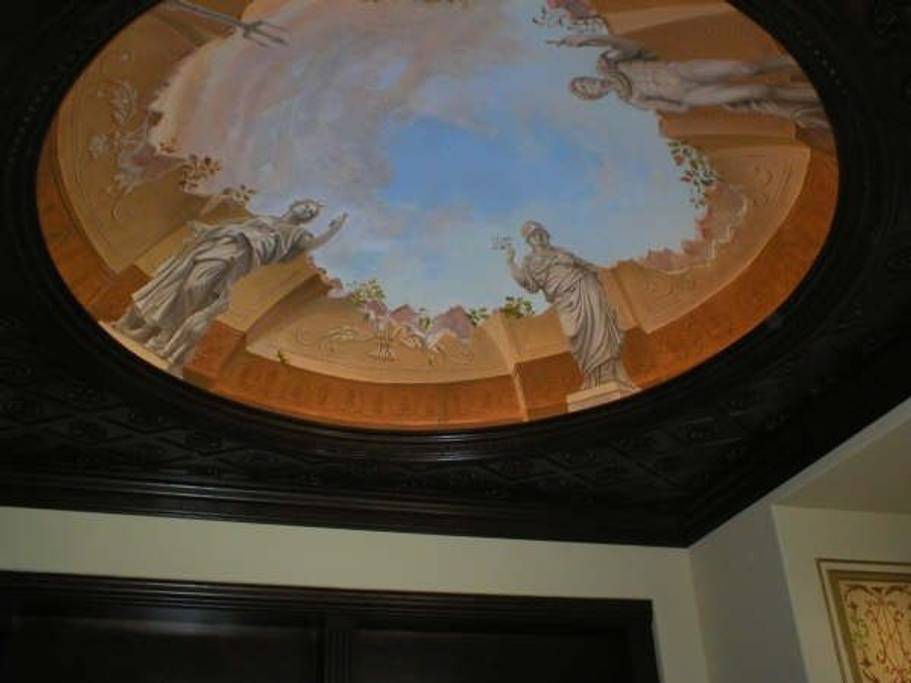 We were going to say that this luxury Los Angeles Airbnb is the next best thing to going to Italy, but it actually might be better.
The Villa Tramonto is located within five minutes of Santa Monica and just 30 of downtown LA. More importantly it's within walking distance of the azure ocean and the incredibly inviting beaches of the Palisades.
With seven bedrooms, 7 ½ baths, and room for more than 16 guests, you can easily hold a celebration for a milestone birthday, anniversary, or expected baby. You could probably hold the wedding just in the entrance!
With gorgeous tile work, stone columns, and even a painted ceiling, this place has more than its share of Instagram-worthy touches.
You'll be right by the Getty Vila, and just a quick car ride away from all the coastal towns like Marina del Rey, Santa Monica, and the Pacific Palisades.