Montreal is a city growing rapidly into a world class destination for travelers. In many ways, it is surpassing other cities of its size. With and excellent foodie and nightlife scene the city is a hot spot for visitors looking for fun. Montreal buzzes with an excitement that permeates the city on every side. However, it also has very peaceful and private areas with some historic and luxurious private homes.
We found you these Airbnb Montreal luxury homes are available for $125 to $250 per night.
 8. Mile End Condo with Roof Deck views – $154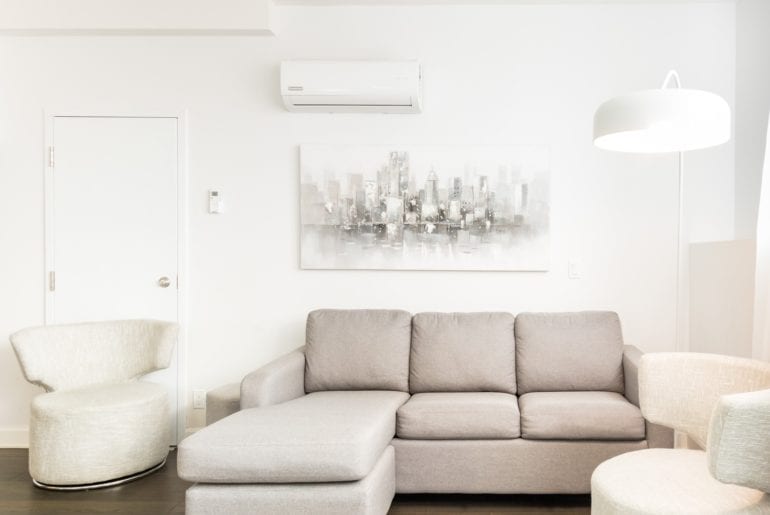 A chic and modern condo that sits atop the busy area of Mile End. A historic property  providing 3-bedroom 2-bathrooms and has the capacity to accommodate up to 8 guests. All facilities are provided for your stay. WiFi, work space, relaxation space, and more are all available.  Mile End is 17 minutes' drive from the Airport. 
7. Deluxe Three-Bedroom Loft with Deck – $166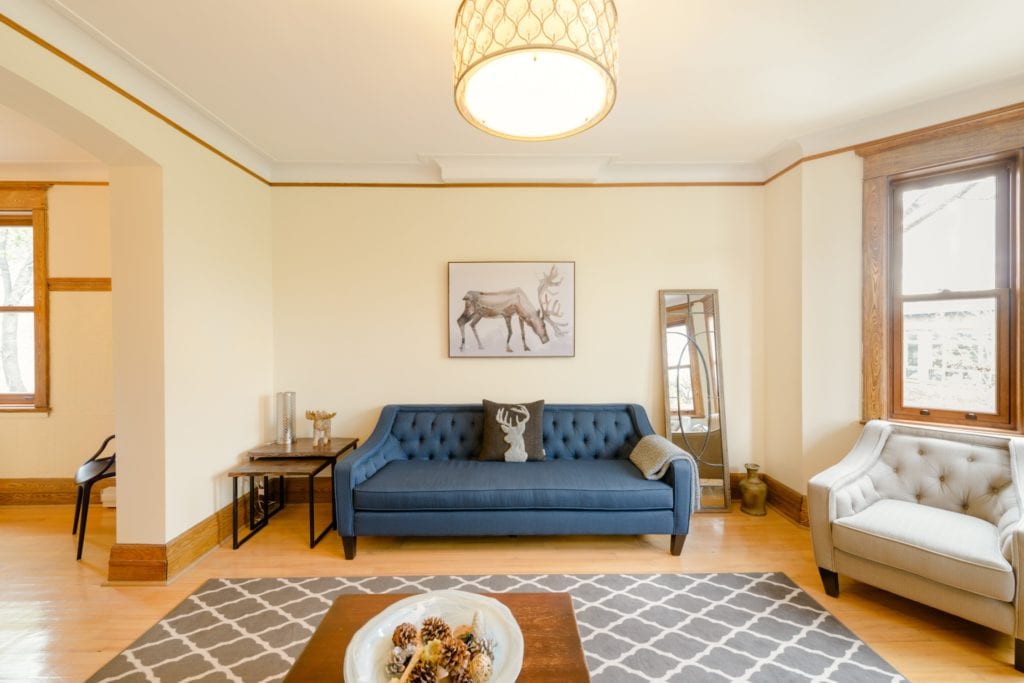 Spacious luxury loft that can occupy up to 7 guests in its fitted 3-bedrooms. The interior has modernized decor and furniture with some original features. The loft sits in the cheerful city of Notre-Dame-de-Grace. The property is just a short 12 minutes' drive from the Airport.
6. Luxury Condo with Panoramic Views – $225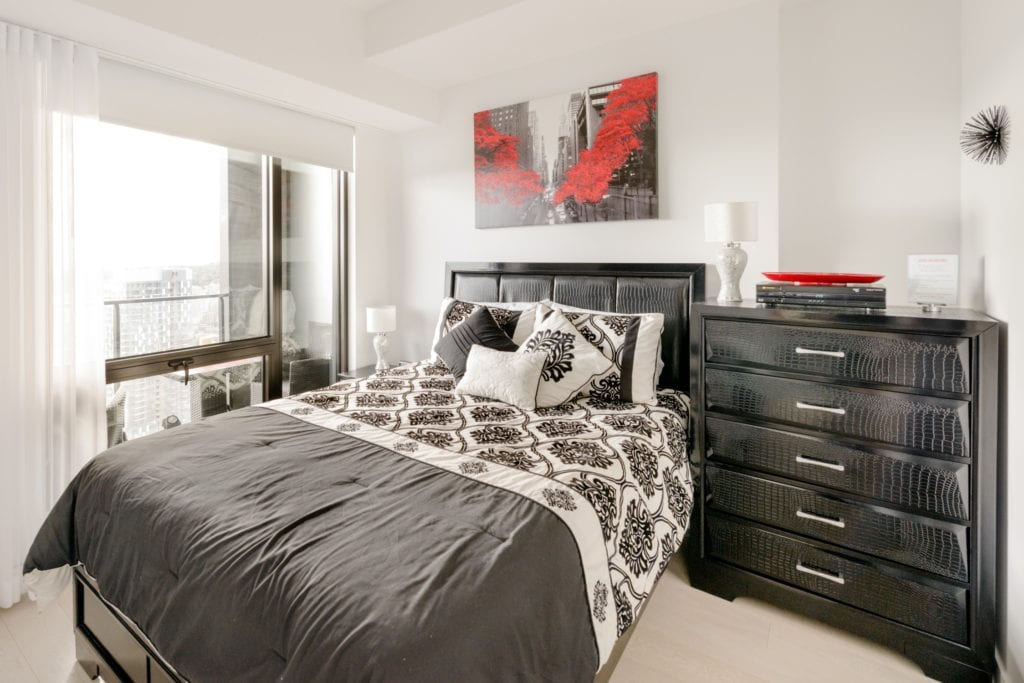 Luxury 43rd floor condo with private balcony offering panoramic views of the Montreal skyline. Situated in downtown Montreal and just 15 minutes from the airport. Located close to theaters, shops, the business district, metro, and train station. It is a 2-bed condo space large enough to accommodate 4 guests.
Looking for high end properties? Check out these Montreal rentals HERE.
5. Lush Condo at Montreal's Saint Catherine St – $135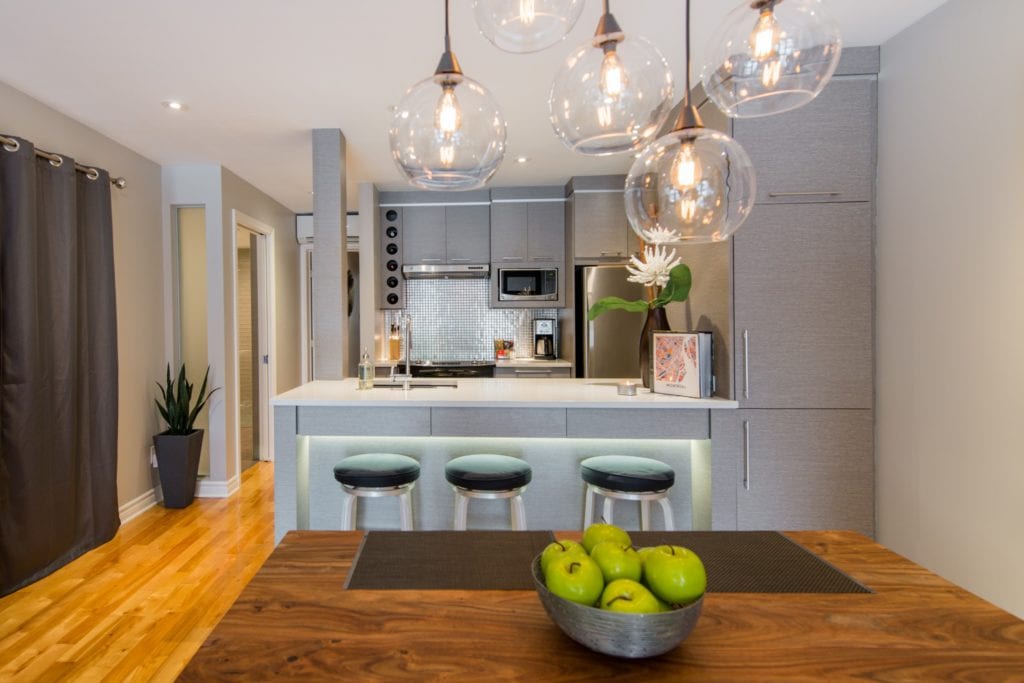 This Montreal condo sits on St. Catherine's street, just 17 minutes' drive from the Airport. Located right in the center of Montreal's festivals and attractions, this condo provides everything you will need. Suitable 2 guests, it is very private and offers 5-star facilities. High speed Wi-Fi, furnished kitchen, bathroom, and all other amenities.
4. Waterfront Contemporary Designer Mansion– $245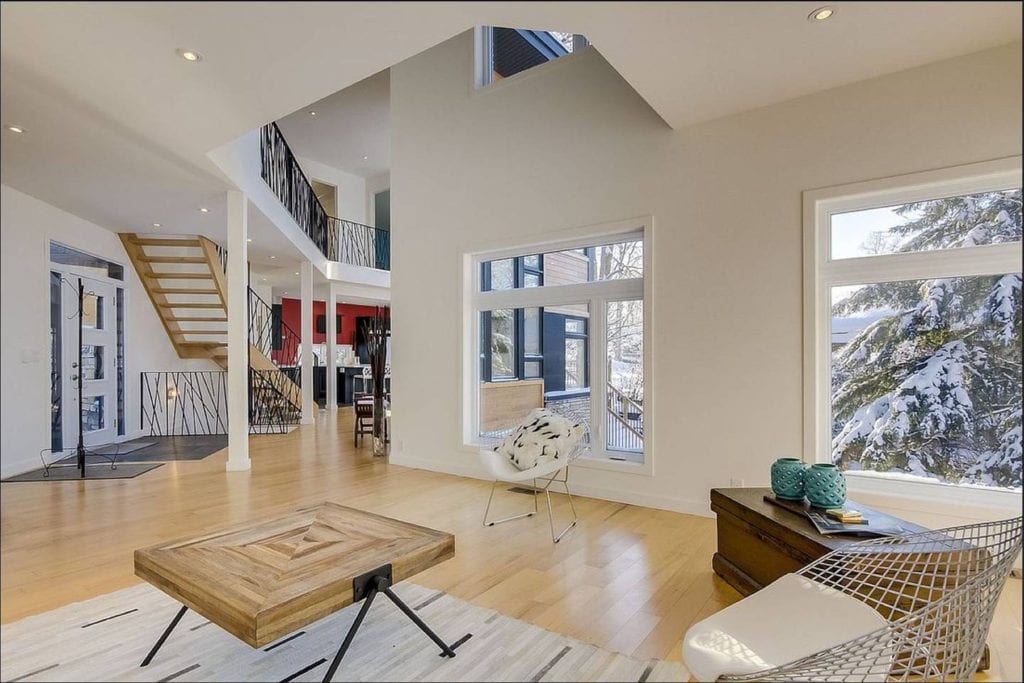 Over 3000 square feet of space in this 3 bed home with a private dock. Located on a quiet gated cul-de-sac with an outdoor bbq, custom fittings and 3 private jacuzzis imported from Italy. Decorated tastefully and a great place to relax and unwind. This larger size home can accommodate up to 6 guests.
3. Exquisite Townhouse in the Heart of Plateau – $169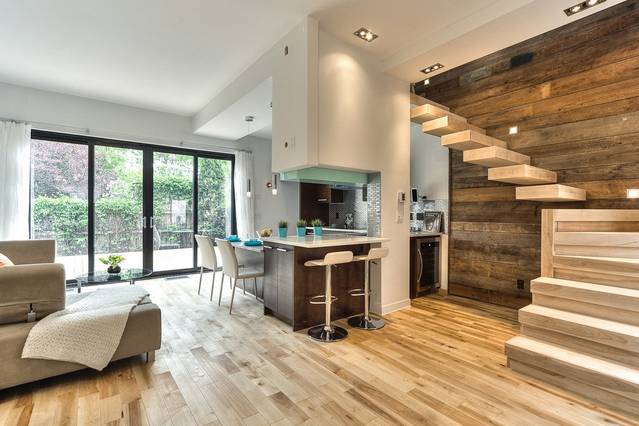 Just a few minutes' drive from the airport this Montreal loft is one has a secure check-in system and elegant interior that ensures your stay will be a comfortable one. 3 bedrooms that can accommodate up to 6 guests, the loft is great for entertaining. It is one of the few buildings with its own parking lot and provides every other facility so it will guarantee all the comfort you need. Powerful air-conditioning, cable tv, reliable WiFi,  and all the usual essentials. You will need nothing more for your stay here.
Visiting Montreal on a budget? Check out our affordable listings HERE.
2. Treehouse Loft in Old Port – $150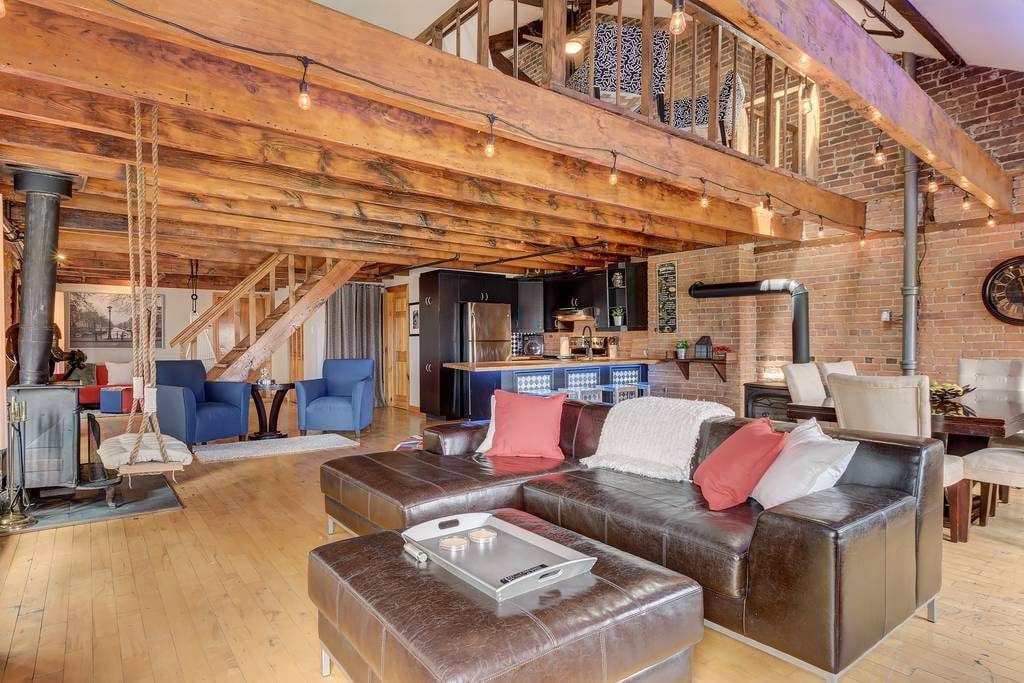 A luxurious two-story building with exposed stone and brick. Cathedral ceilings and large fitted windows that allow for views of the St. Lawrence river. Its 2-bedroom space is stylishly fitted with 3 beds (King, Queen sized beds and one sofa bed) that can house as many as 6 guests. Facilities are provided to ensure your stay is comfortable. Reliable Wi-Fi, laptop friendly work space, Indoor fireplace. The property is just a few minutes from the airport.
1. Condo on top of Montreal Bell Centre – $223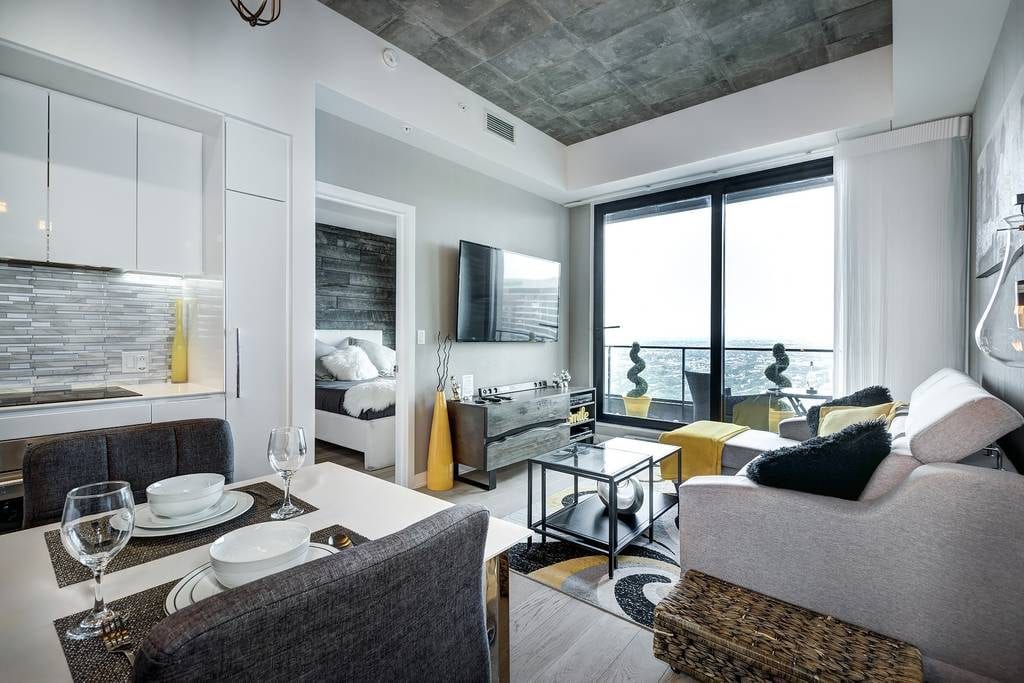 Luxury condo on the 35th floor of Montreal Bell center. This 2 bed 2 bath home features a hot tub, modern decor, and is great for couples or the business traveler. Access to the rooftop deck, all amenities and located close to everything you need. Nearby cinemas, boutiques and 100's of shops to choose from.