There's a reason they don't call it "The Little Apple". New Yorkers like to do just about everything in an over-the-top way, which is why we've compiled this list of 8 Over-the-Top New York Airbnb homes! From a historic penthouse that was a favorite of Andy Warhol to an incredible East Village duplex that used to be a speakeasy, these New York Airbnb properties offer once-in-a-lifetime experiences. Just don't blame us when the rest of the world looks a little . . . small.
8 Airbnb Williamsburg Rentals For Your Next Stay In Brooklyn
You'll Love These 8 New York Airbnb Homes for Artistic Types
8. 80s Airbnb – approx. $1,595 a night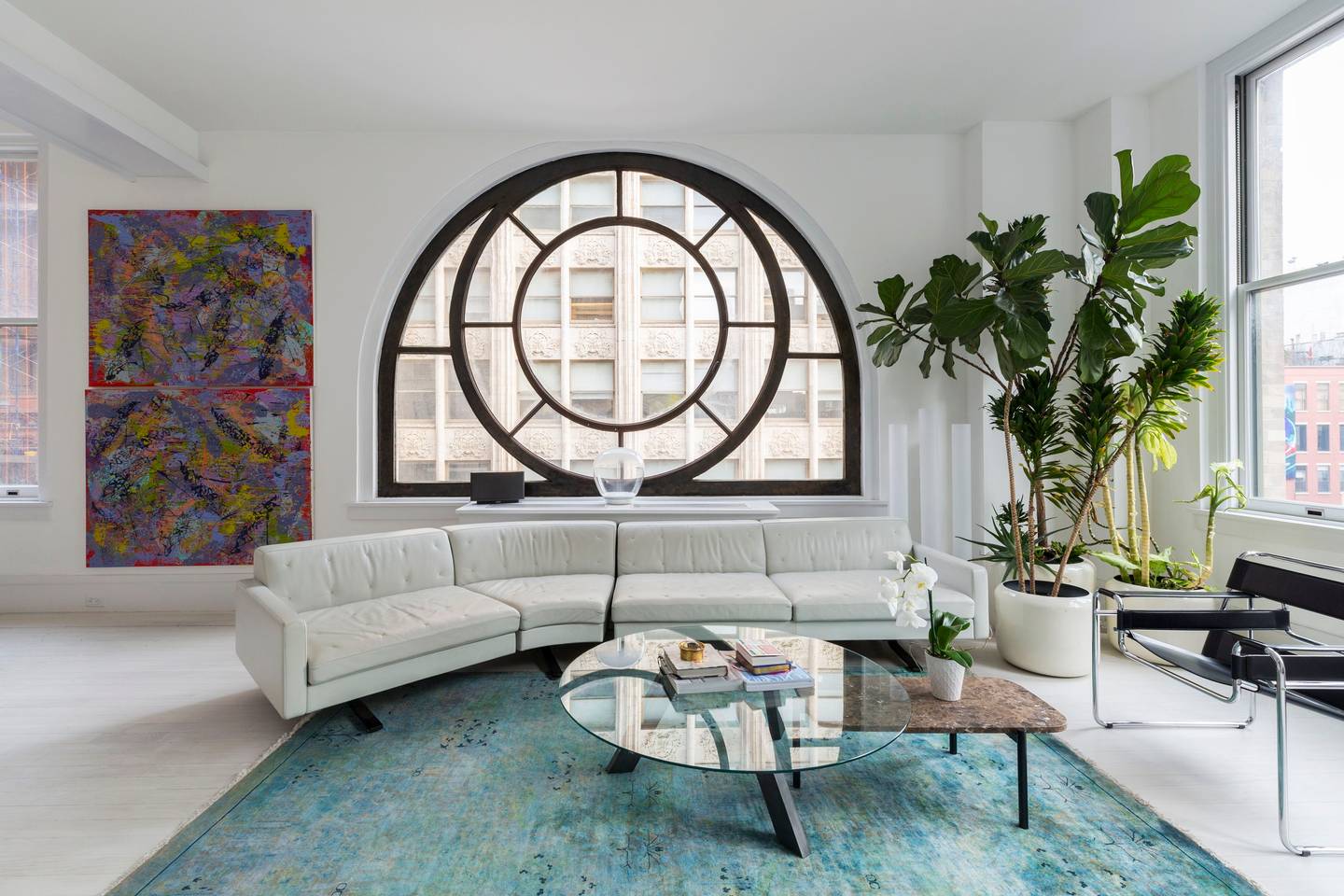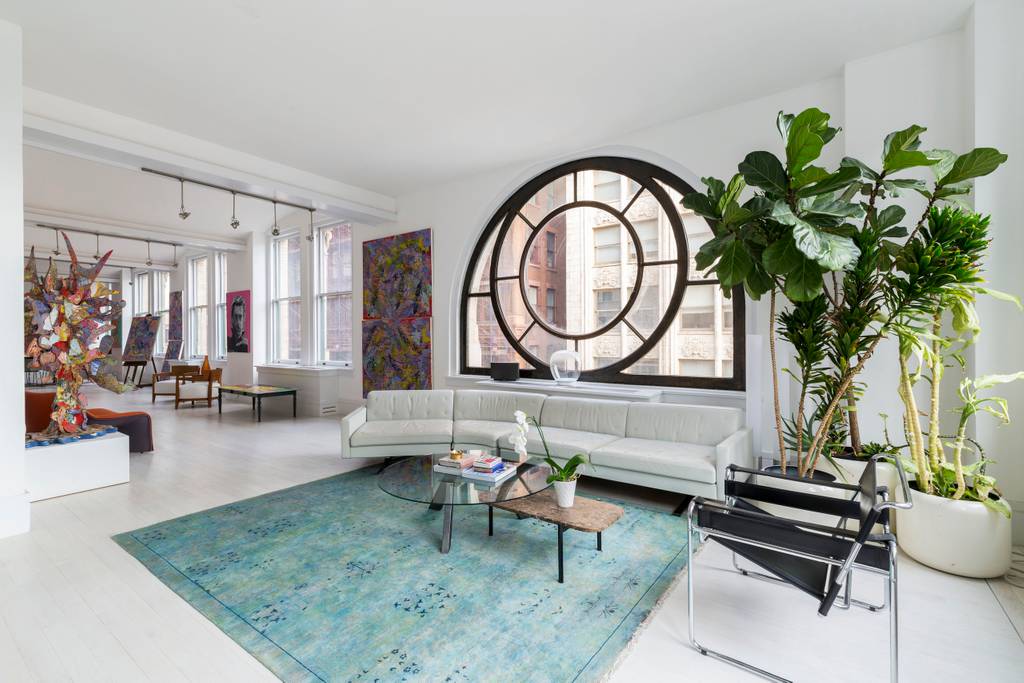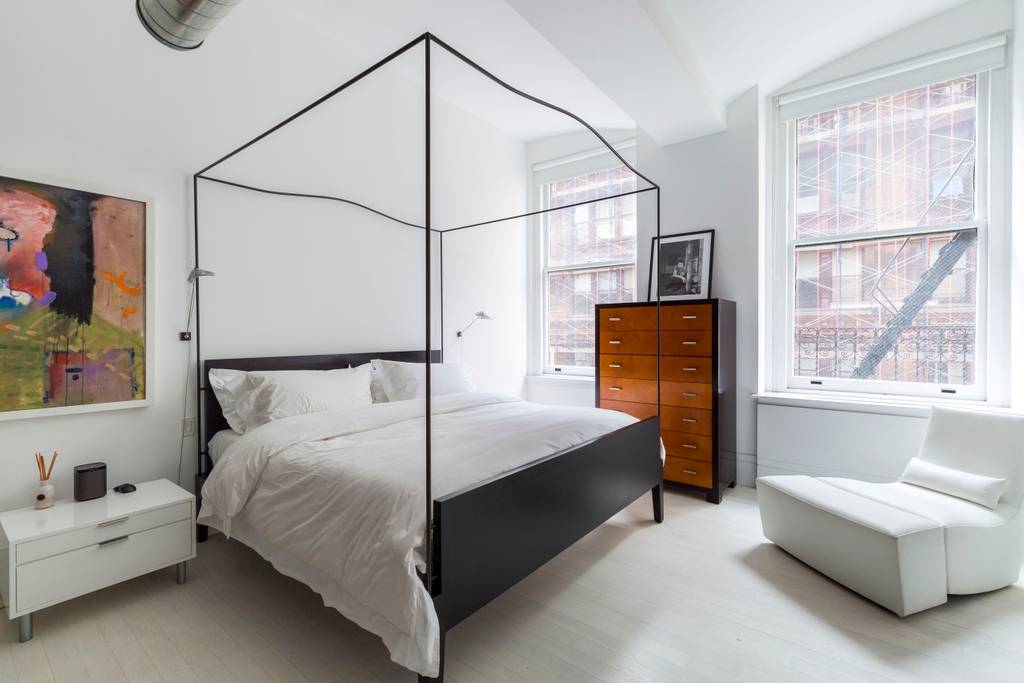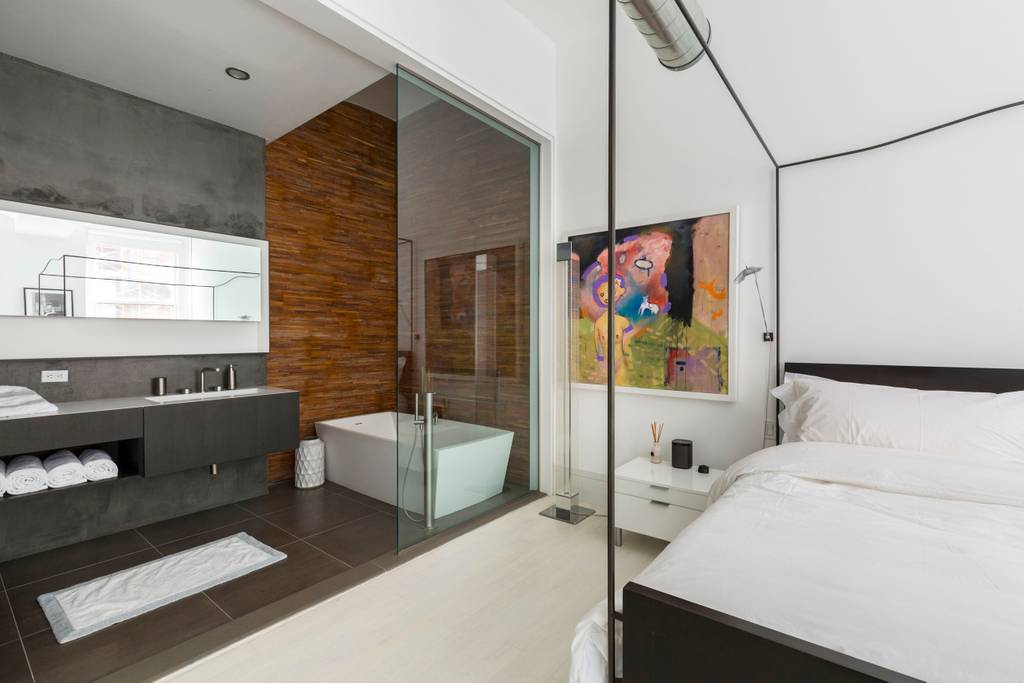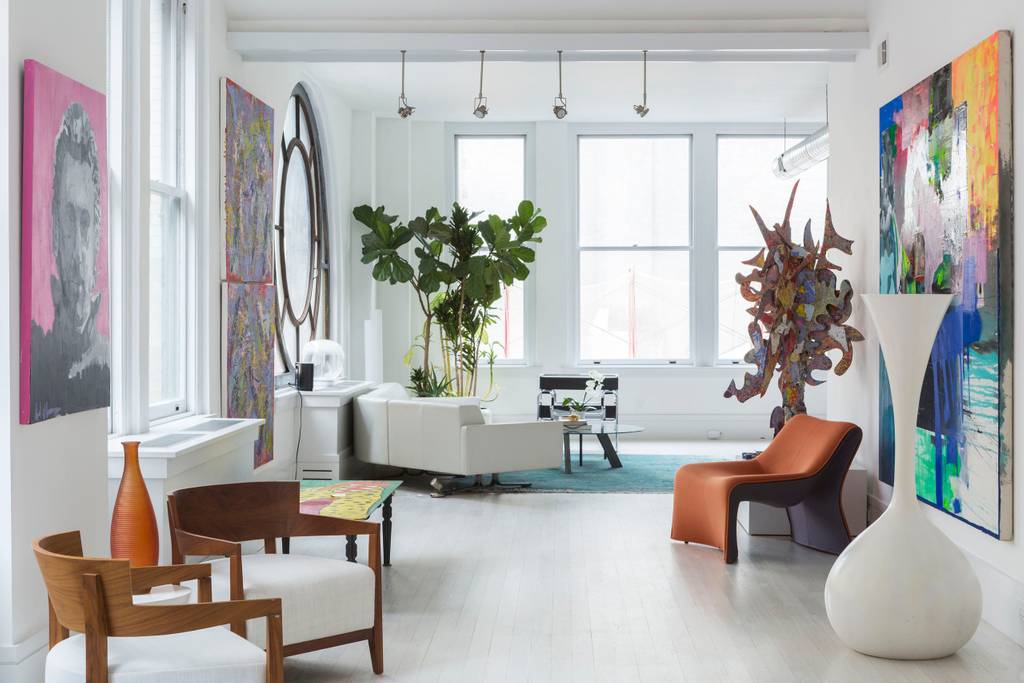 In case you were wondering if having a circular window from the 18th century, a private elevator, and a 14ft. window in your New York Airbnb is common, it isn't. And if those two features weren't enough, consider that none other than Madonna, Debra Harry, Andy Warhol, Keith Haring, and Grace Jones all spent time here in the 80s.
This two-bedroom, three-bathroom NoHo Airbnb is 2,400 square feet with Gaggenau and Miele appliances in the kitchen, a 71-inch deep Boffi Cristalplant soaking tub in one of the bathrooms, radiant heat floors through the entire apartment, double-large rain shower heads, and a new LG 65″OLED TV that connects to a Sonos sound system. If that isn't enough, the apartment is full of art, most of which has been created by artists who have lived there at one point or another.
7. Dance Hall Duplex – approx. $1,098 a night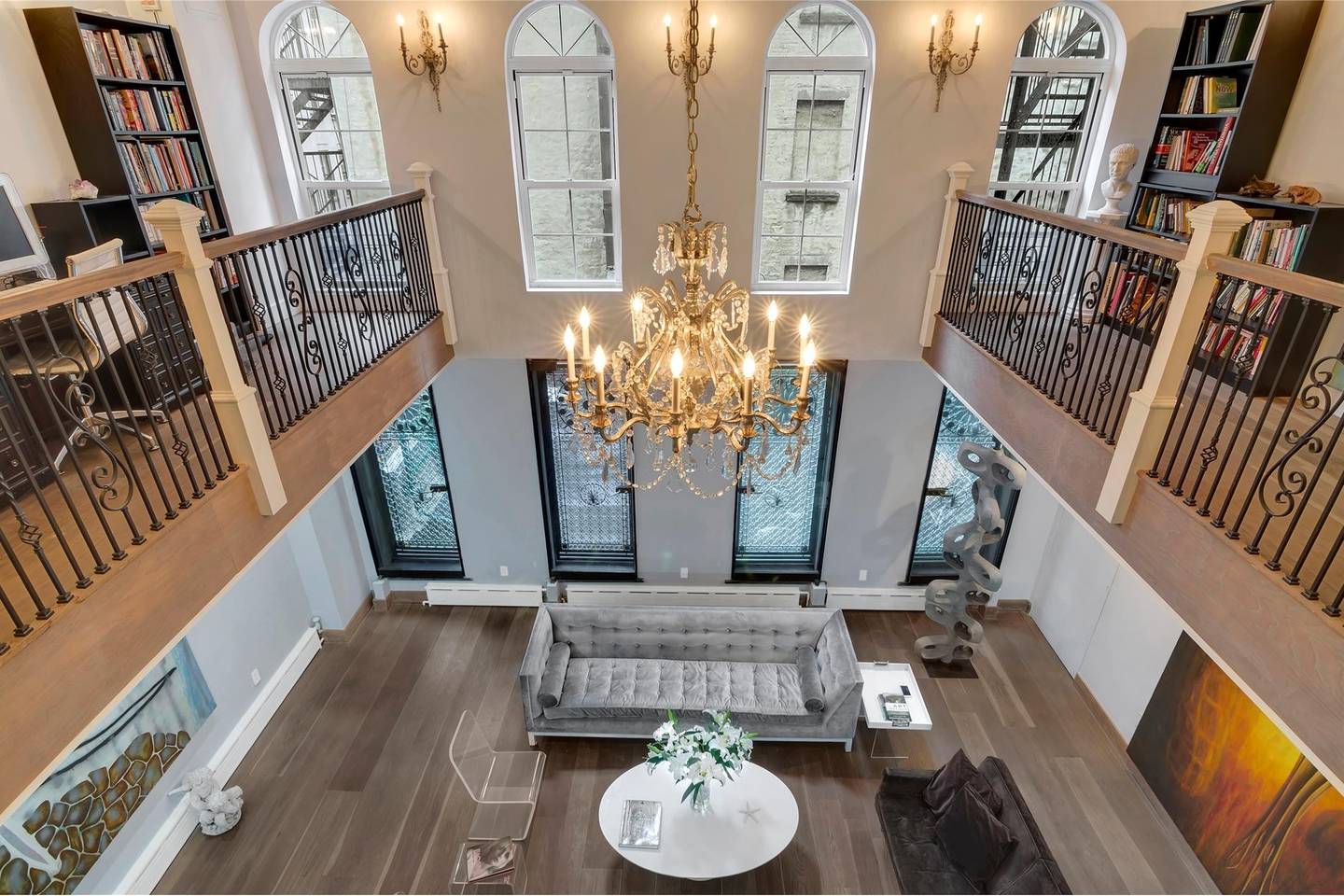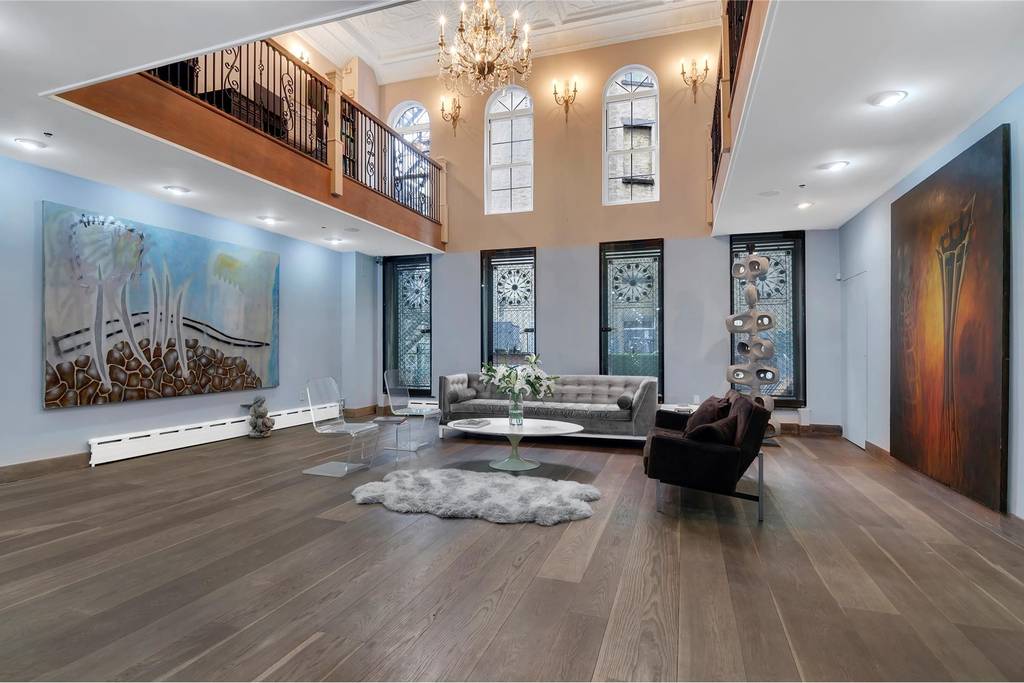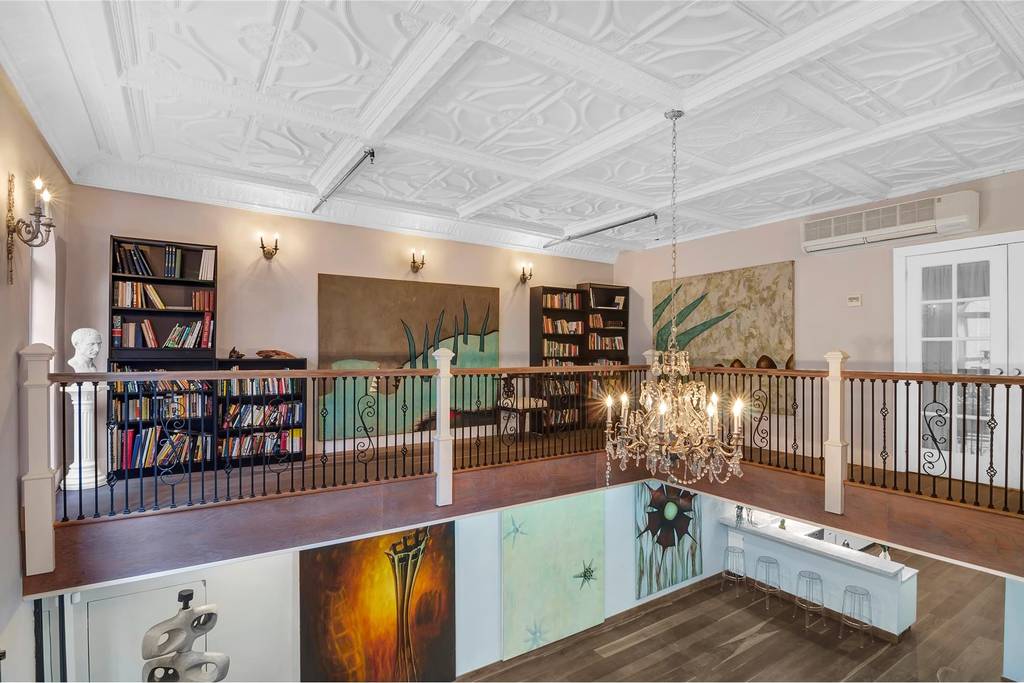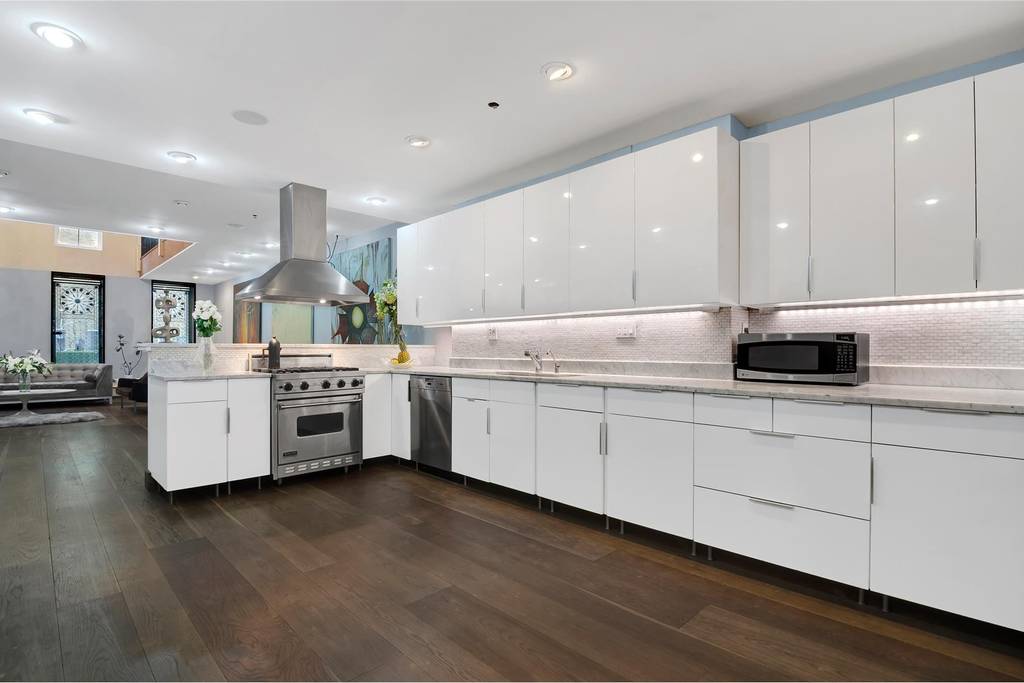 While it's officially a townhouse, mansion seems like a more appropriate word. This East Village duplex was once a speakeasy and eventually a dance hall. With four bedrooms and four-and-a-half baths, this New York Airbnb sleeps seven and could probably hold a party for a small country.
With 24ft. high ceilings, a balcony-style duplex, 3,000 square feet, original tin ceilings, custom lighting system, and even a movie theater, this New York Airbnb certainly has its share of toys. Within a short walk to SOHO, NOHO, NoLiTa, the Lower East Side, the Flatiron District and the Garment District, you'll have enough to keep you knee-deep in art galleries and cool bars for months. Of course with all that art in the house you'll pretty much got your own art gallery inside.
6. Bohemian Rhapsody – approx. $5,000 a night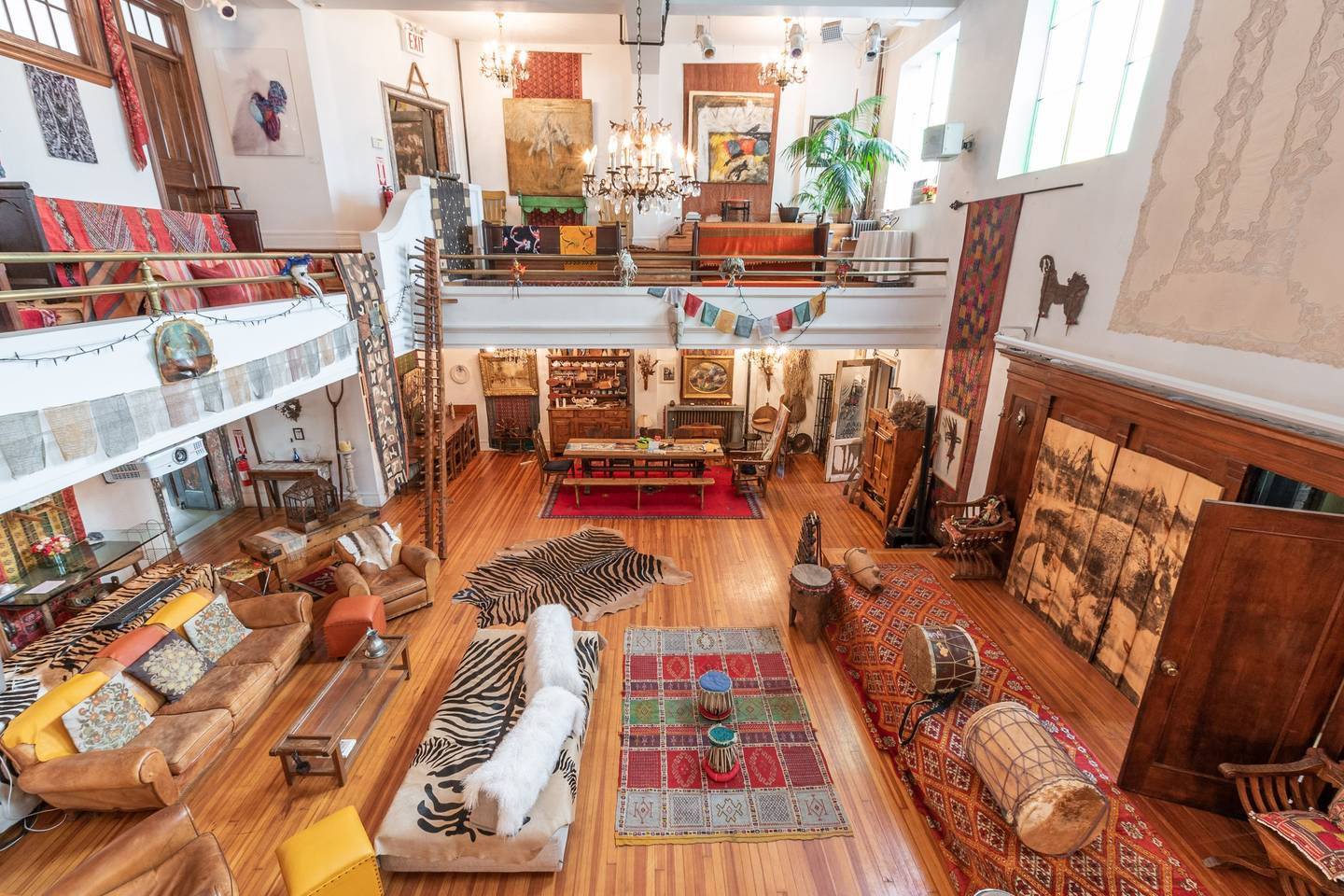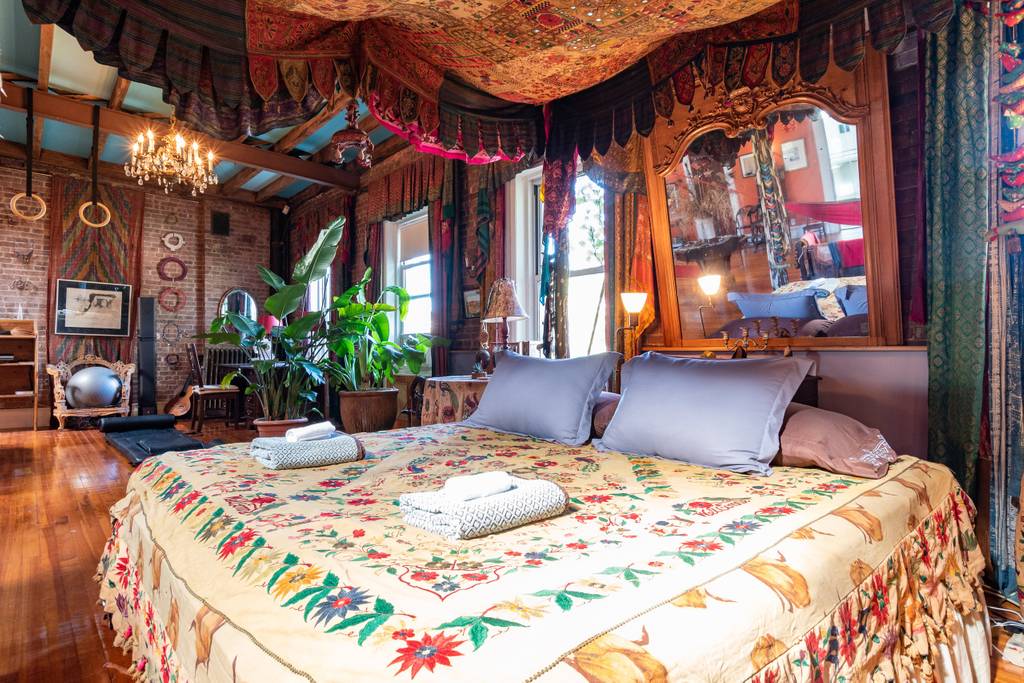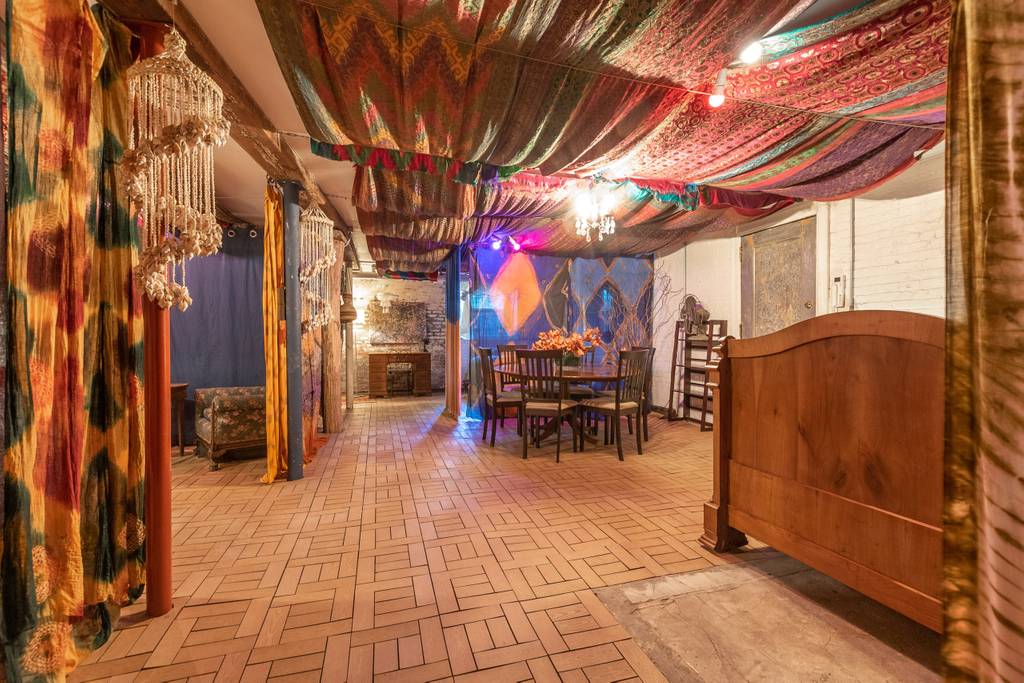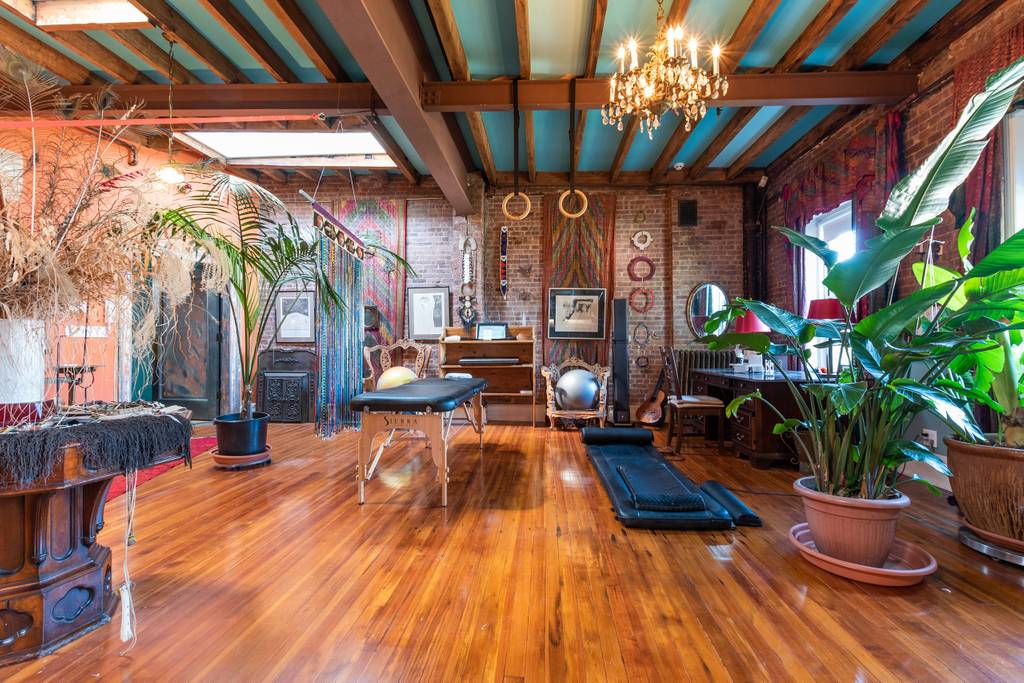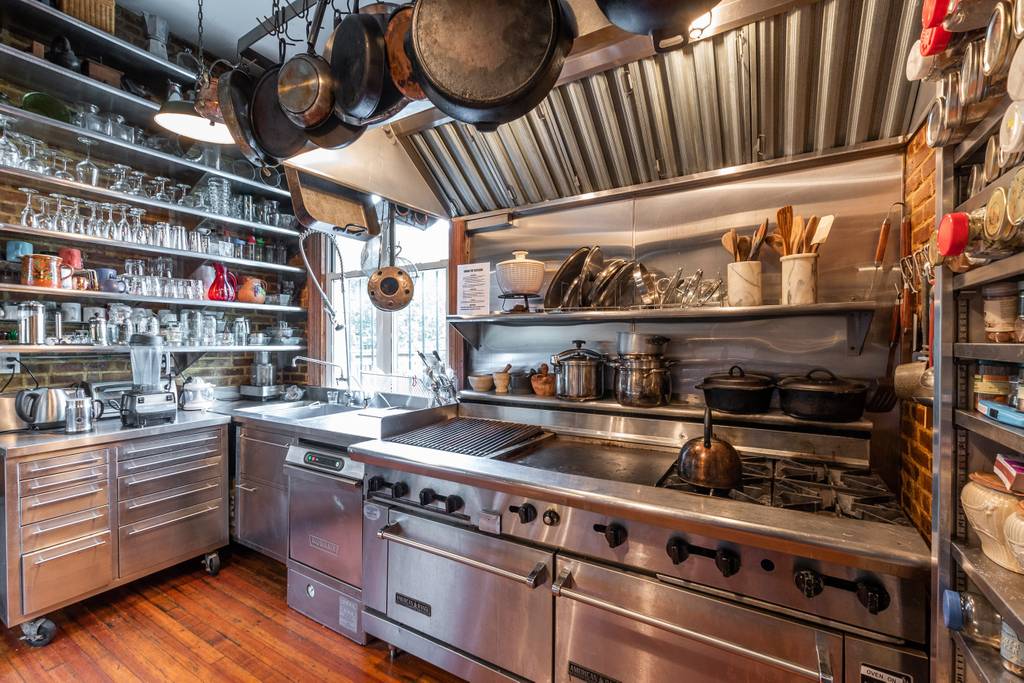 Generally speaking, this place is used for film shoots, but for $5,000 a night you can probably do whatever you want. Part Anthropologie home, part Mount Everest, and part Bradley Cooper's house in "A Star is Born", this former church (if you look hard you can see the mezzanine) is unique, even for New York.
Equipped with some serious entertainment equipment (like a sound board and a projector), you could actually have Bradley Cooper and Lady Gaga over for a jam session. Located in Hamilton Heights, just north of Harlem, this New York Airbnb is in an historic area and will put you just a quick subway ride within Yankee Stadium, Washington Heights (that's the Heights in Lin-Manuel Miranda's musical, "The Heights"), Columbia University, Central Park, and the Cloisters museum.
5. Crib with a Crib – approx. $900 a night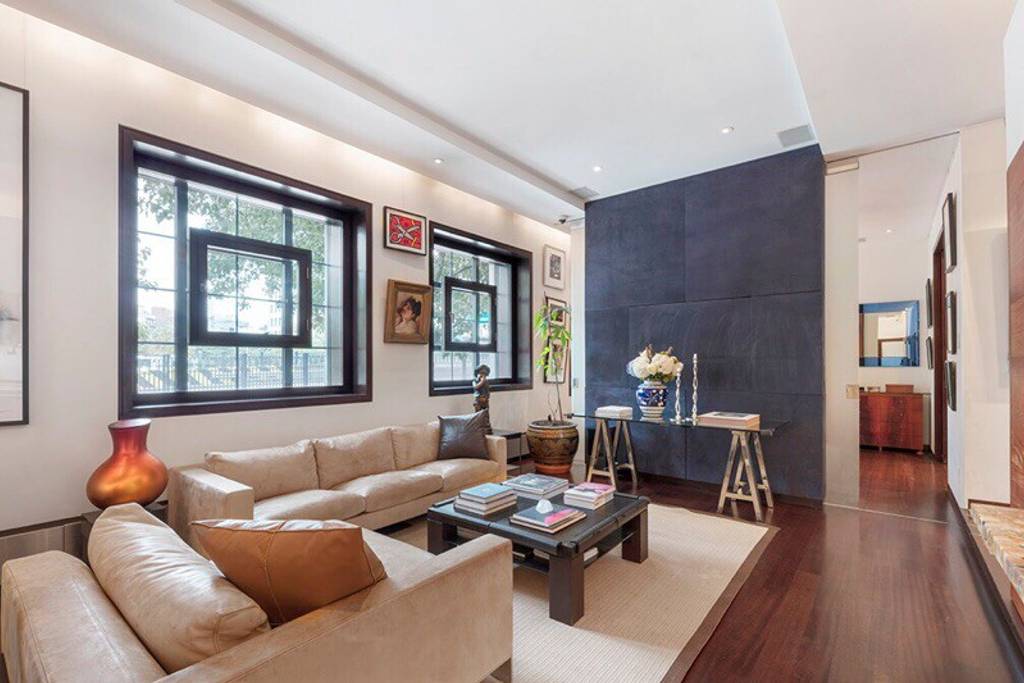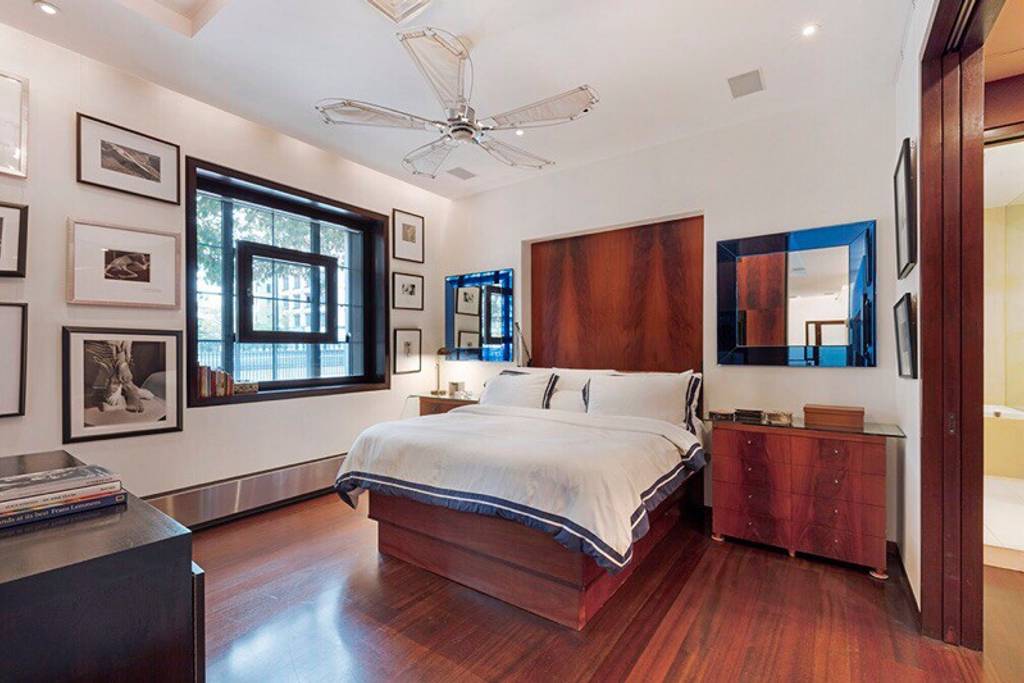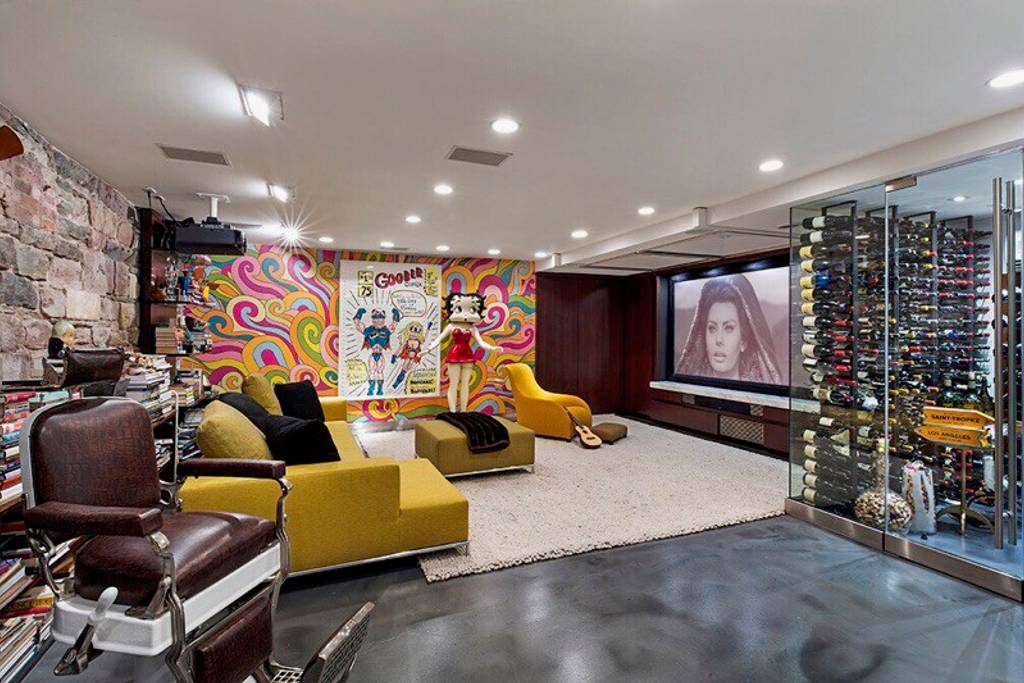 When even the crib is stylish, you know you're in a cool place. Airy and artsy, this place just screams couldn't belong anywhere but Tribeca, which is good since that's where it is. With some really fabulous features like a barber chair, a wine room, a media room, and a giant statue of Betty Boop.
Great for kids, this three-bedroom, three-and-a-half bath Airbnb is baby proofed, has tons of books for you little ones, and is close to tons of great attractions for kids. For instance, the Children's Museum of the Arts, the New York City Fire Museum, the National Museum of Math (trust us, it's fun), City Treehouse, and Jane's Carousel, a restored 1922 carousel in nearby Brooklyn. Of course, you'll also be near perennial favorites, Chinatown and Little Italy, which, while touristy, still have some great restaurants.
10 Stunning Airbnb Manhattan Rentals To Fit Any Budget
Check out these 8 cool Airbnb homes in Albany, NY!
8 Eccentric New York Airbnb Homes That Will Make You Feel Like a True New Yorker
9 New York Rentals To Live Like A Local In
8 Brooklyn Airbnb Homes Perfect For Influencers and Instagram Models!
4. Harlem Renaissance – approx. $950 a night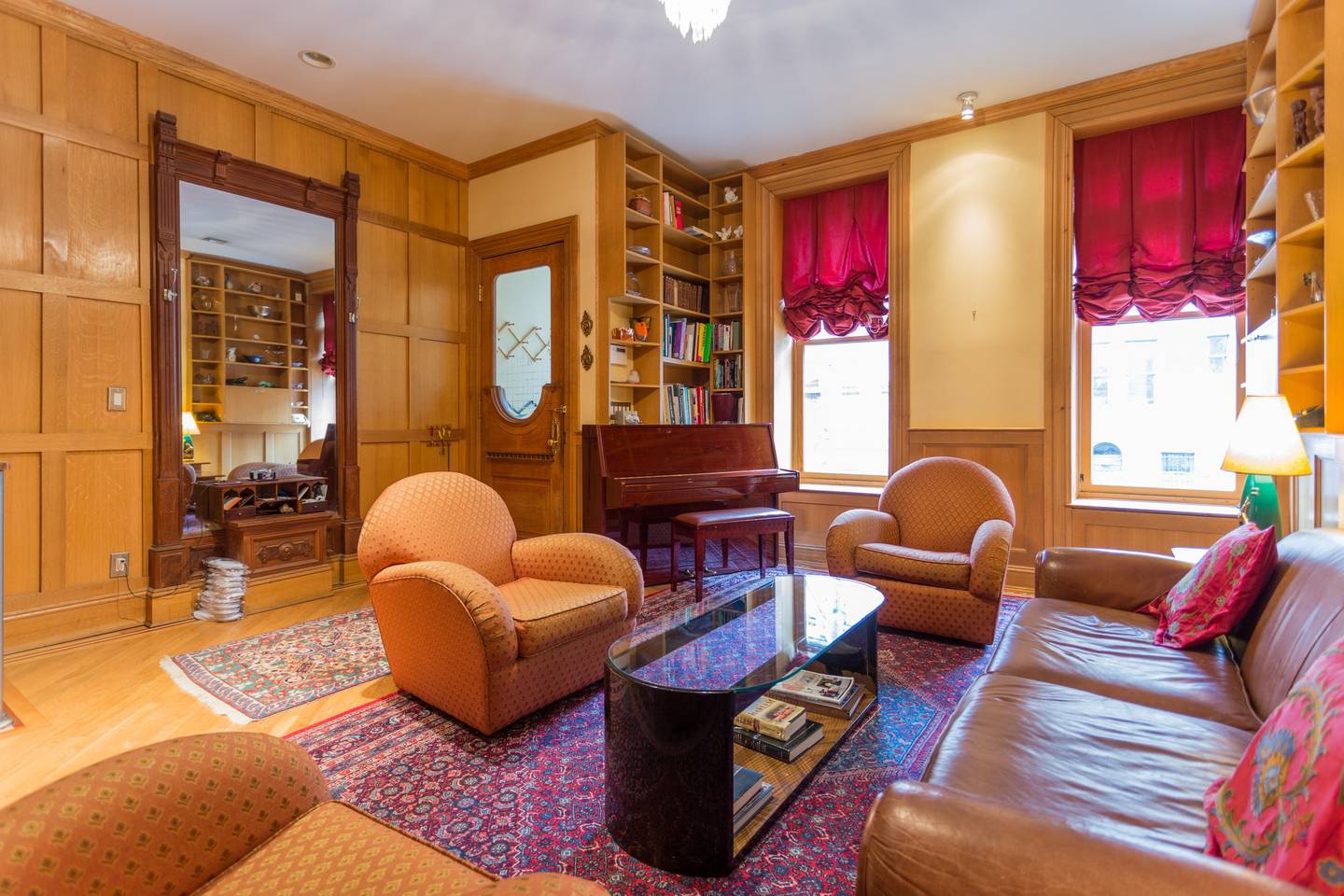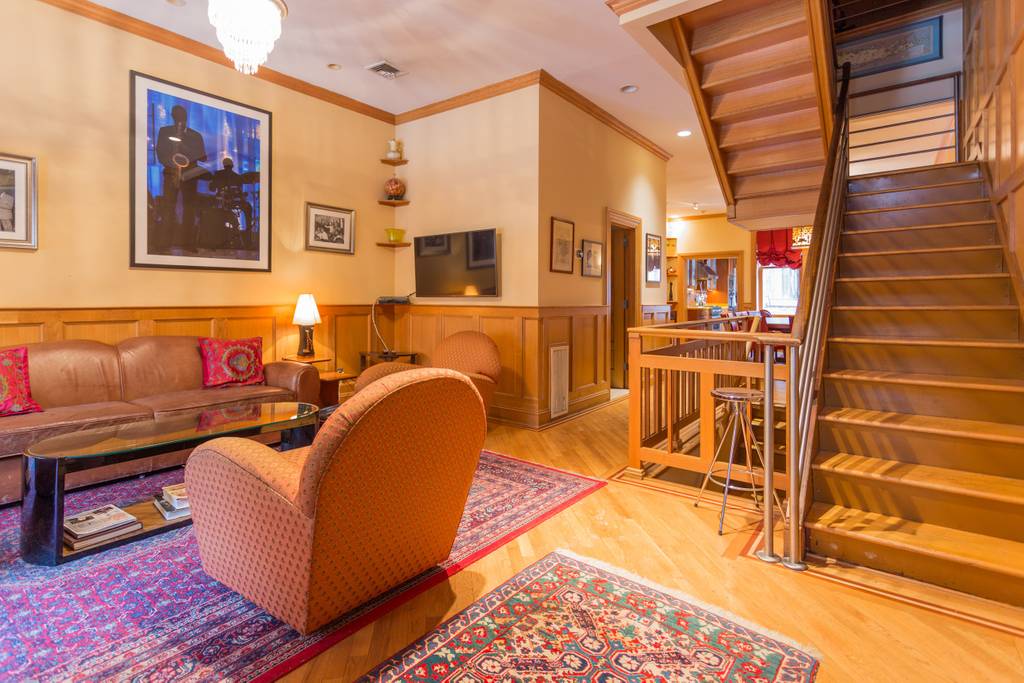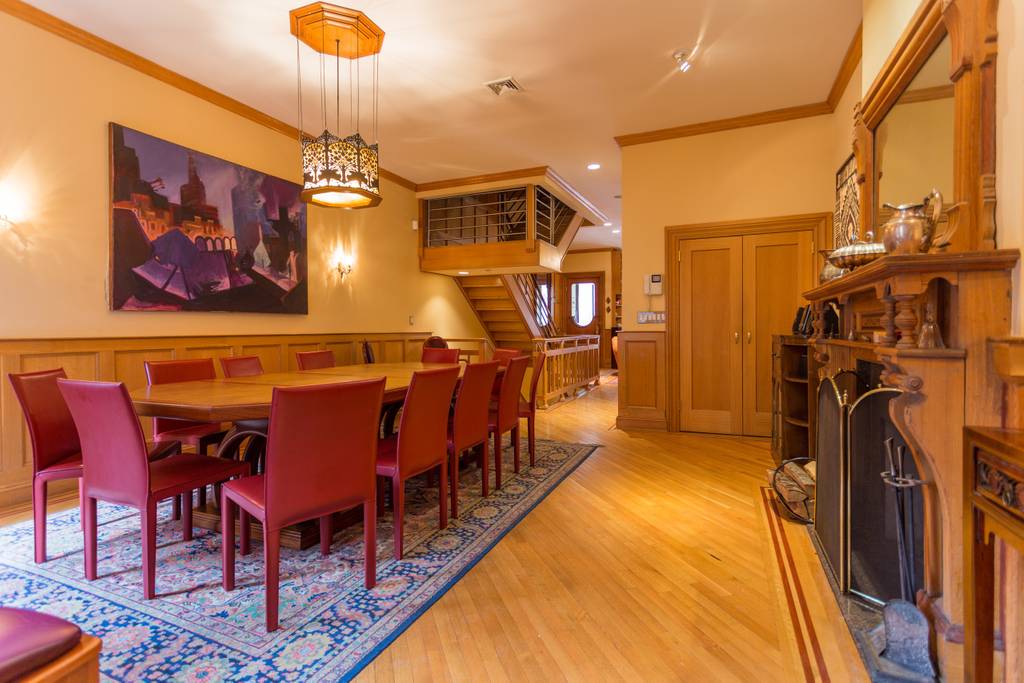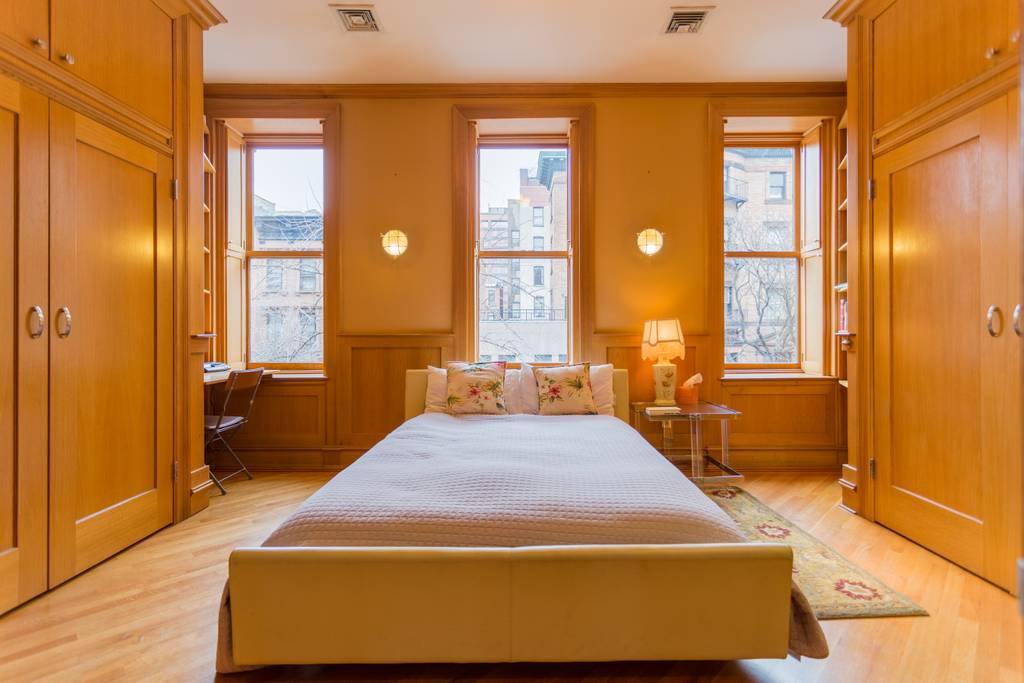 Knicknamed the Jazz Mansion, this Harlem Airbnb is as cool and sophisticated as the music after which it's named. A landmarked 1880s brownstone, this property has five bedrooms, each of which has its own bathroom. It also has an incredibly well-equipped kitchen with GE Monogram appliances, farmhouse sink, quartz counters, and copper ceilings.
If you're not into cooking there's a billiard room, media room, an enormous flat screen TV and wait for it: an elevator! If you're not familiar with Harlem your host is a native New Yorker who loves to give walking tours of the area. They can also help you find your way around town since you'll be so close to pretty much every subway line you can think of including the 2, 3, 4, 5, 6, and the 5th avenue bus.
3. The Sky's the Limit – approx. $1,750 a night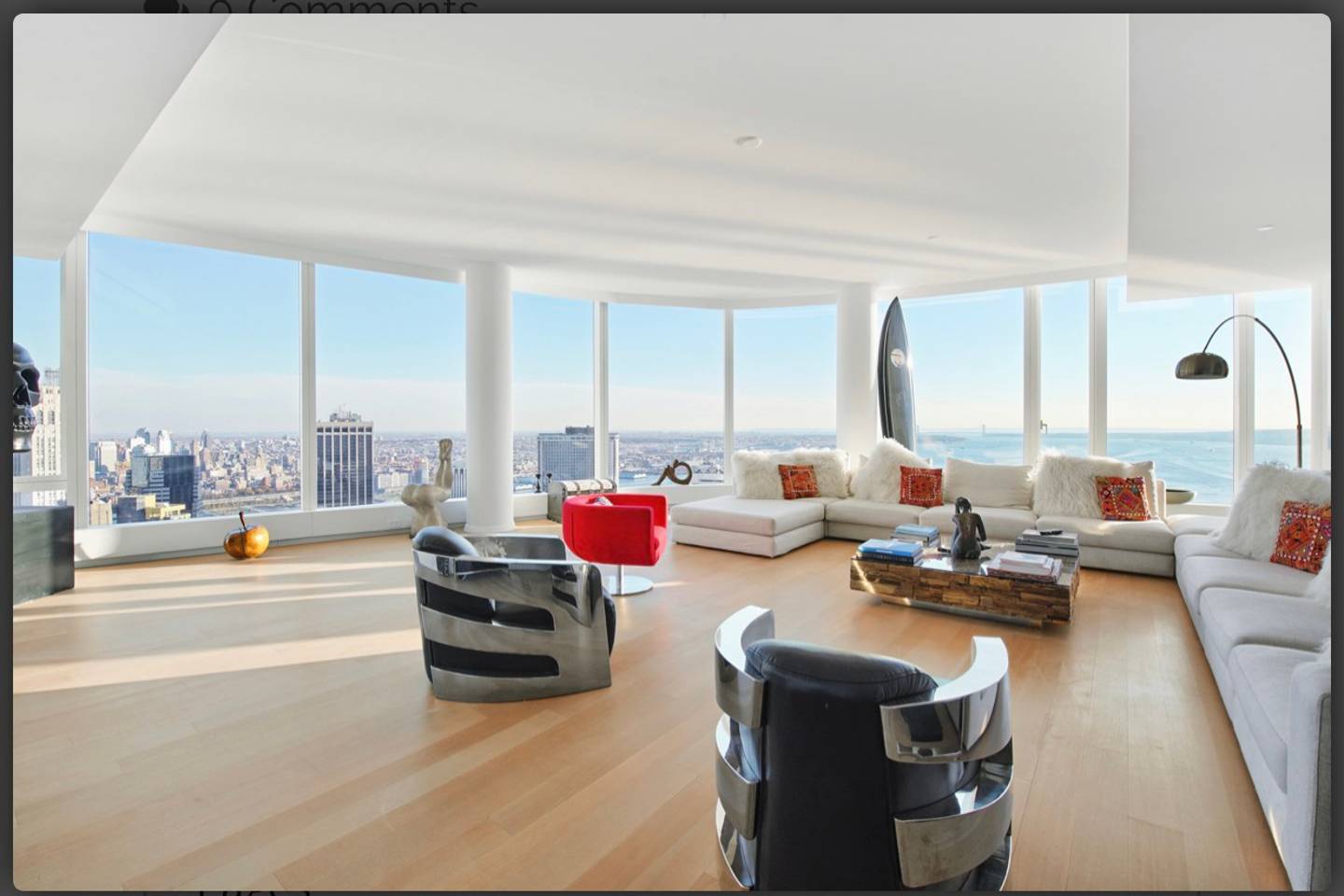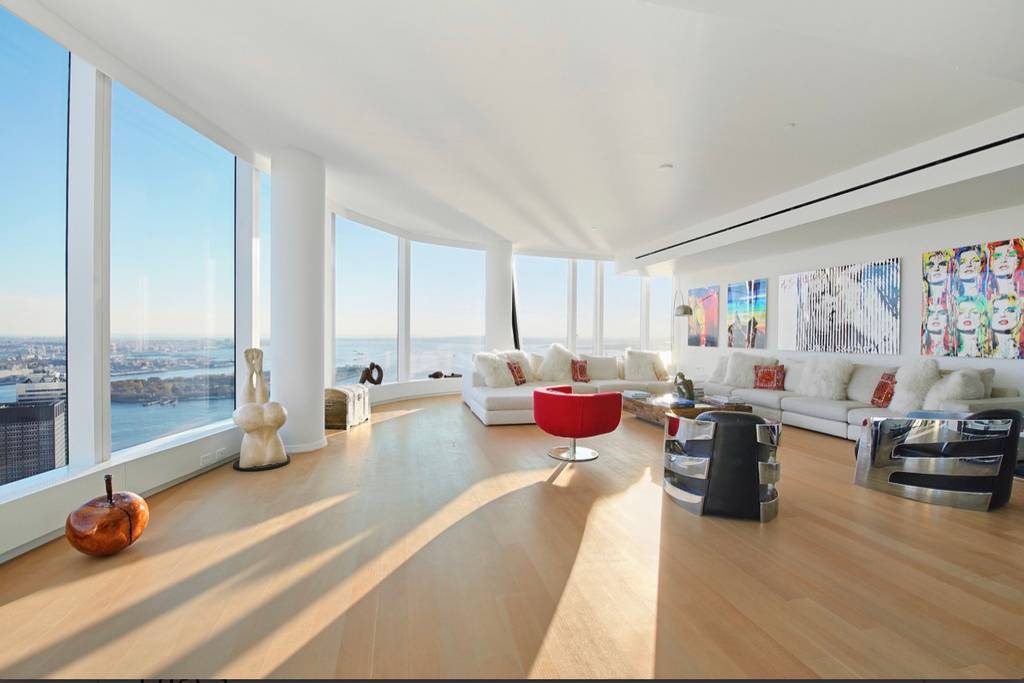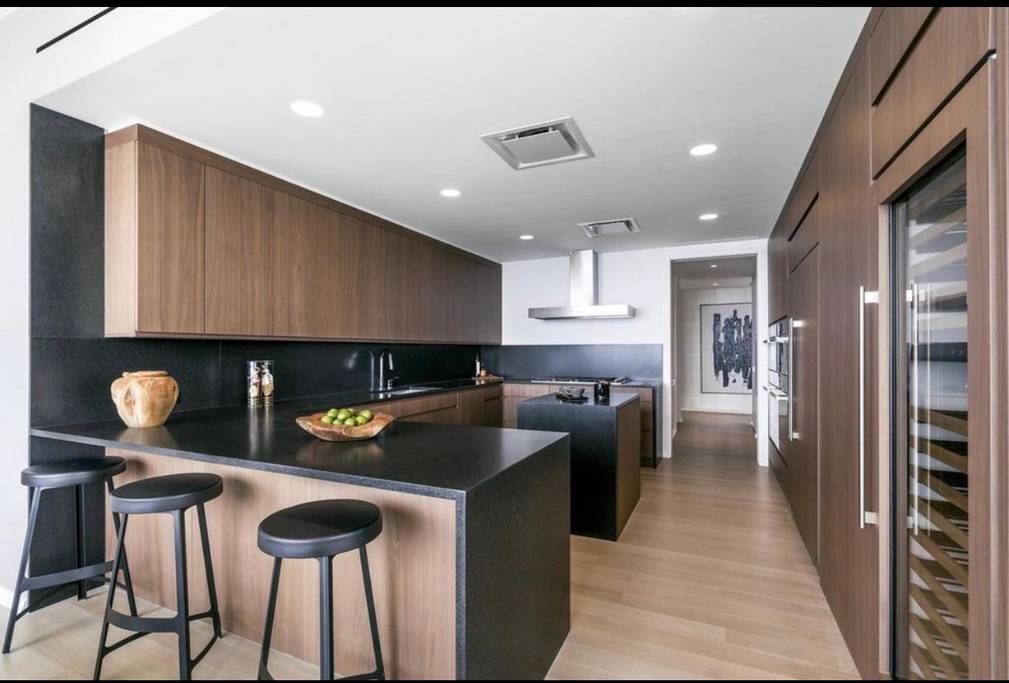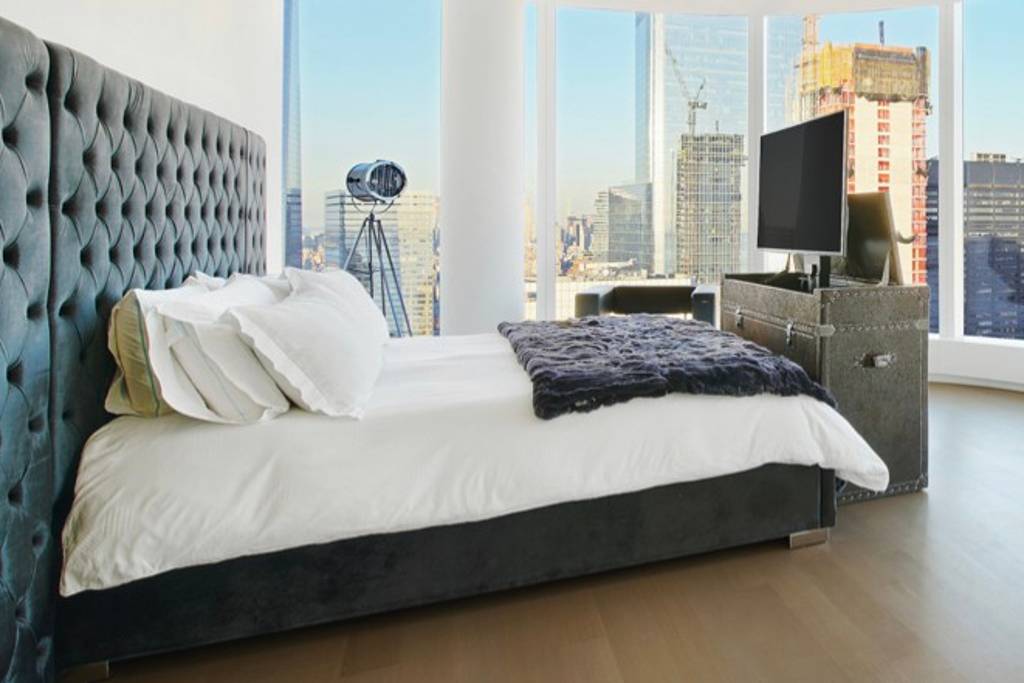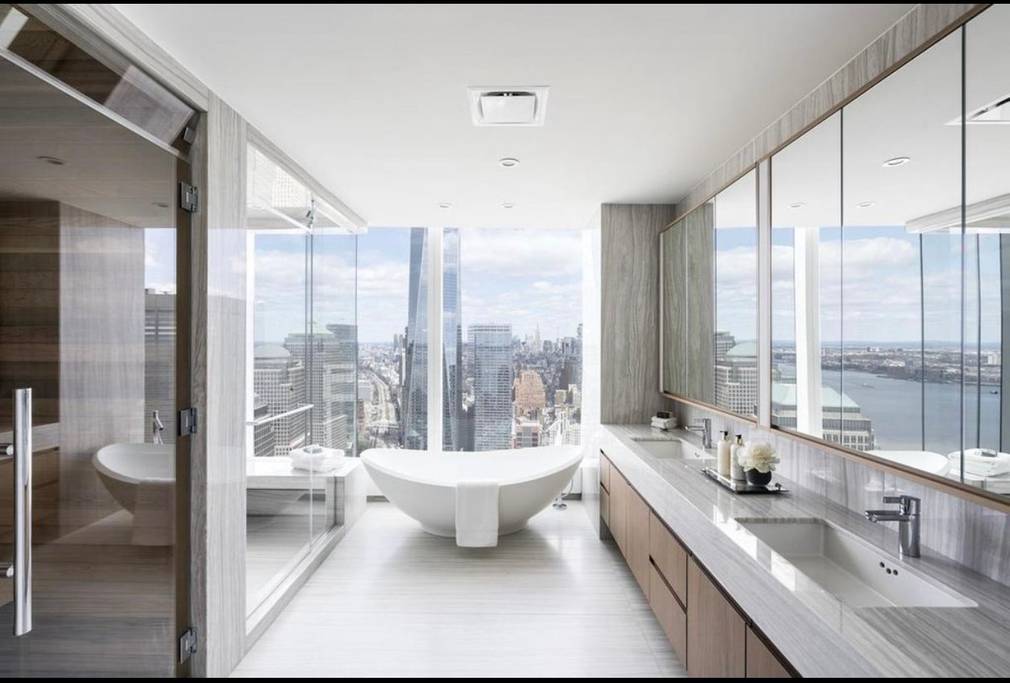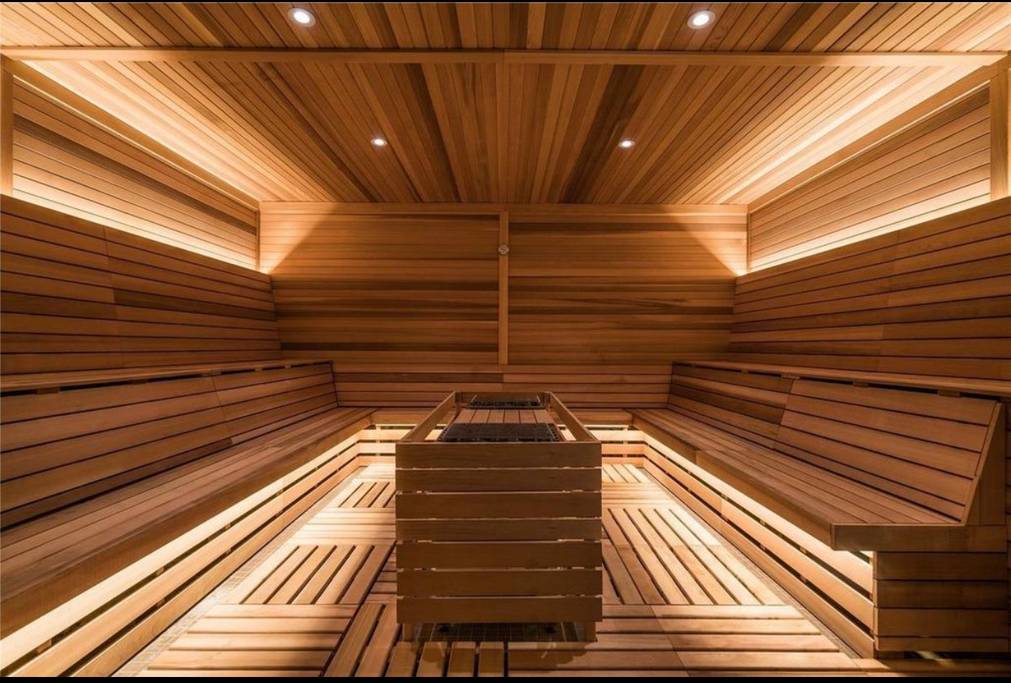 It's hard to believe that some people actually live like this, especially in New York City where most people live in the equivalent of a closet somewhere else, but believe it or not, they do. With views that are not to be believed we're not even really sure why it matters what kind of amenities this 4,000 square foot New York Airbnb has but if it still does, you'll have a swimming pool, sauna, gym, Jacuzzi, lounge area and—hold on to your hats—a massage room at your disposal.
Located on the 50th floor, this private penthouse is accessed by a high-speed elevator and has floor-to-ceiling glass walls. And if you're in the mood to have friends over, go right ahead and invite everyone. There's a 14-seat-sofa, and 86-inch high-definition TV, and if you're really close, a two-person shower.
2. Mid-Century Magic – approx. $900 a night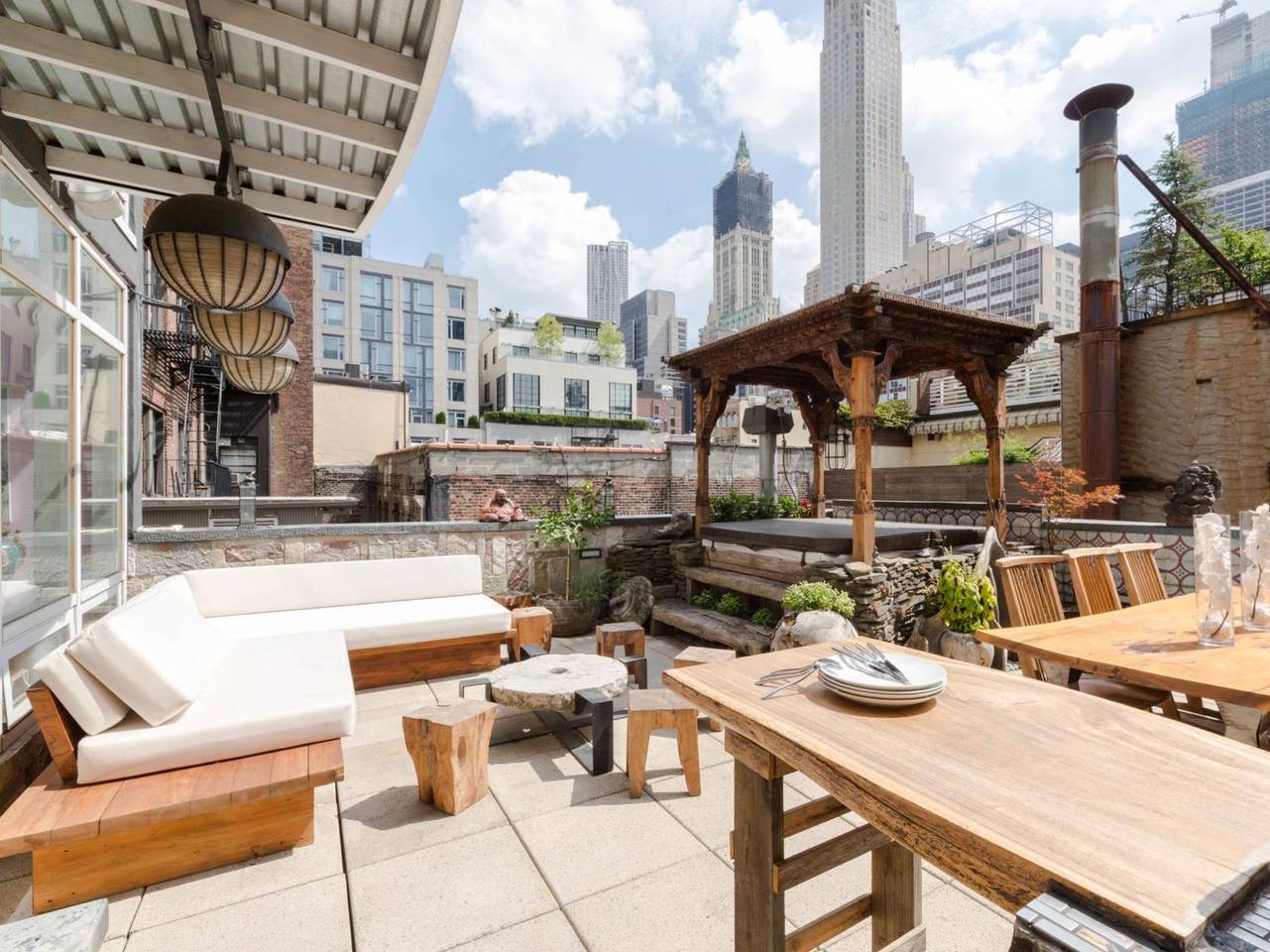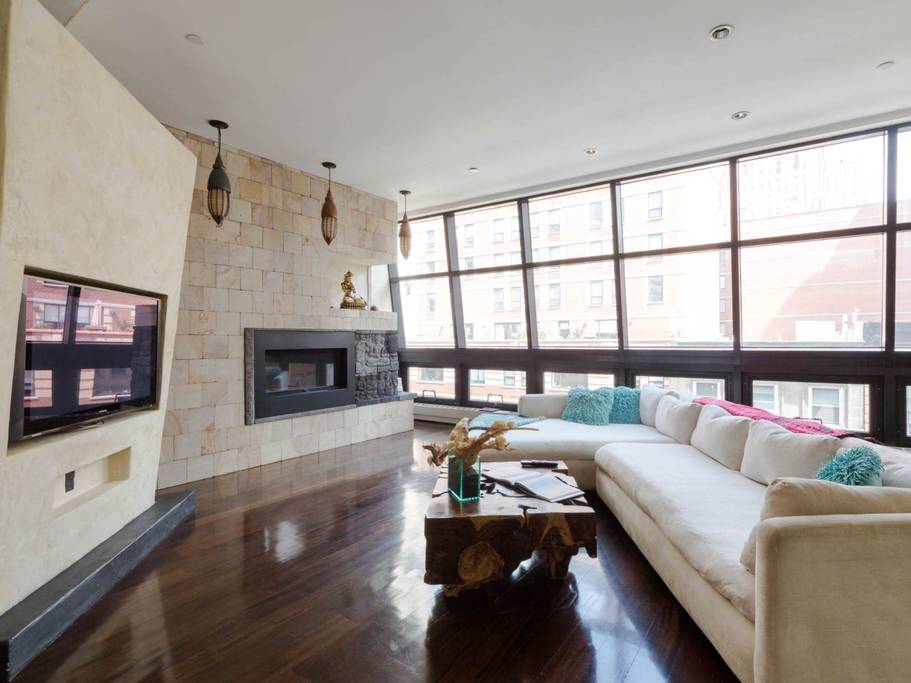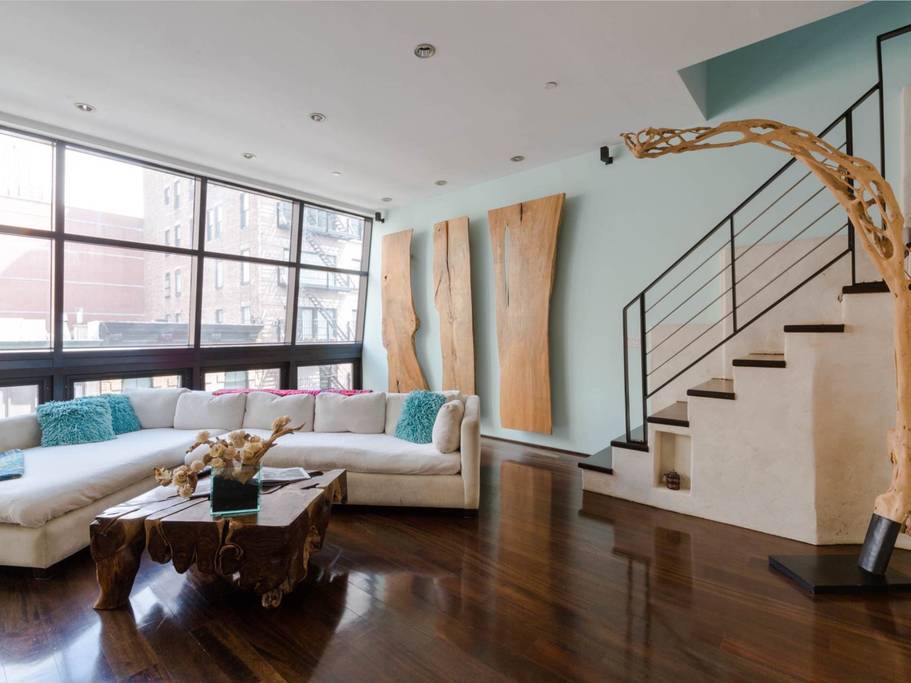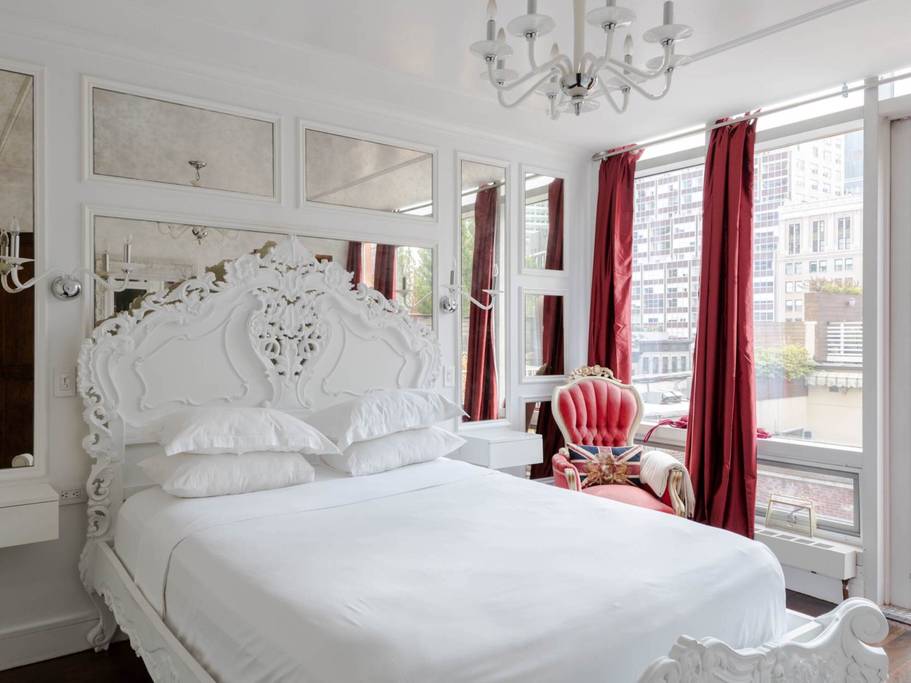 If you've ever wanted to live in an apartment that was decorated by a professional designer, now's your chance. Designed by French Balinese designer Joel Dumas, this magazine-perfect Airbnb would be perfect if its only great feature were that incredible 400 square foot terrace area but there's so much more than that. This three-bedroom duplex also has teak sofas, a hot tub, an indoor fireplace, and a really, really cute bunk bed.
Located just north of the financial district, you'll be right near the Lower East Side, Soho, NoLiTa, the New Museum, Greenwich Village, the Tenement Museum, Freedom Tower, the Oculus, Battery Park and the Brooklyn Bridge. Accommodating up to six guests this $900 a night Airbnb is actually a pretty good deal if you go in with some friends.
1. Park Perfect – approx. $817 a night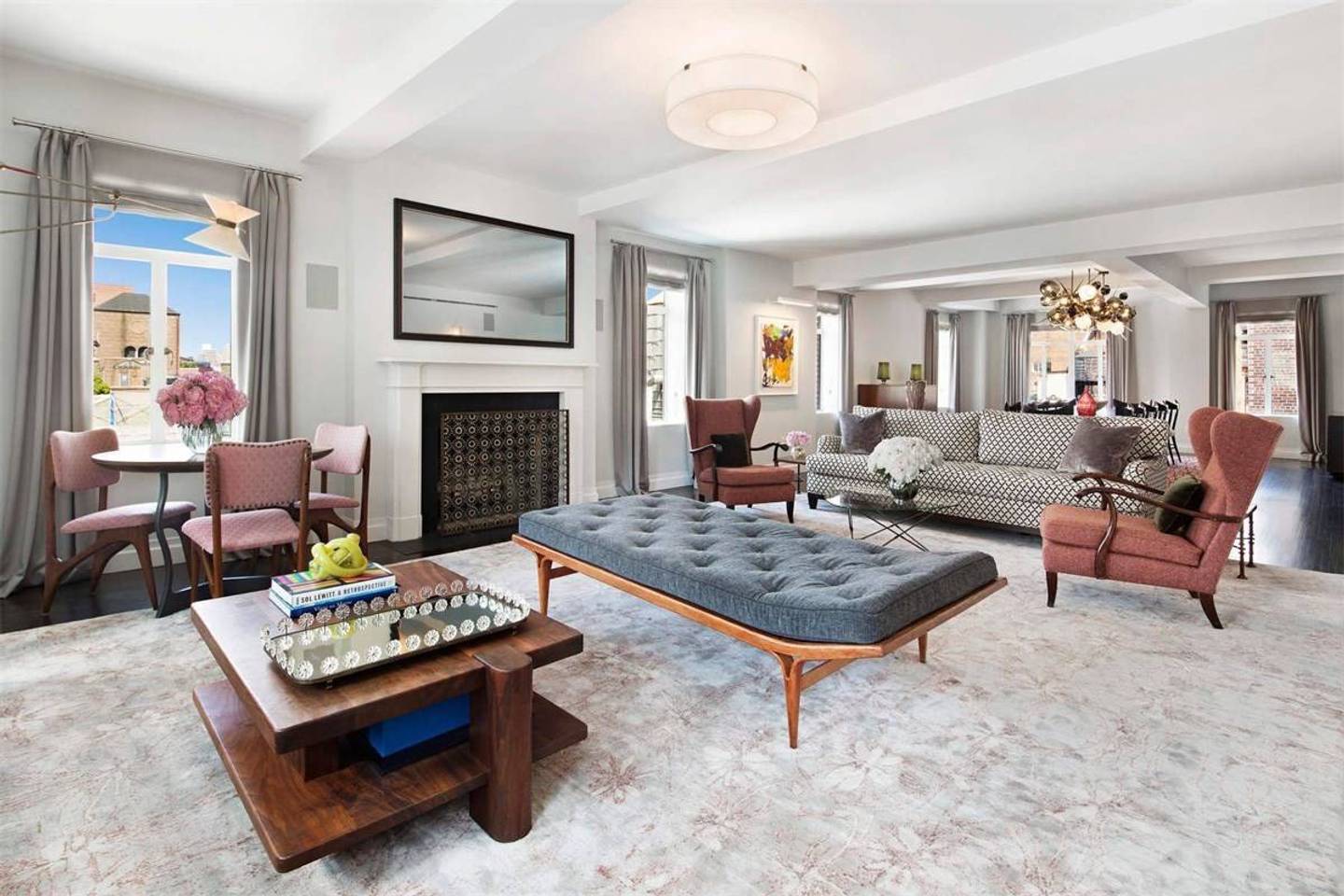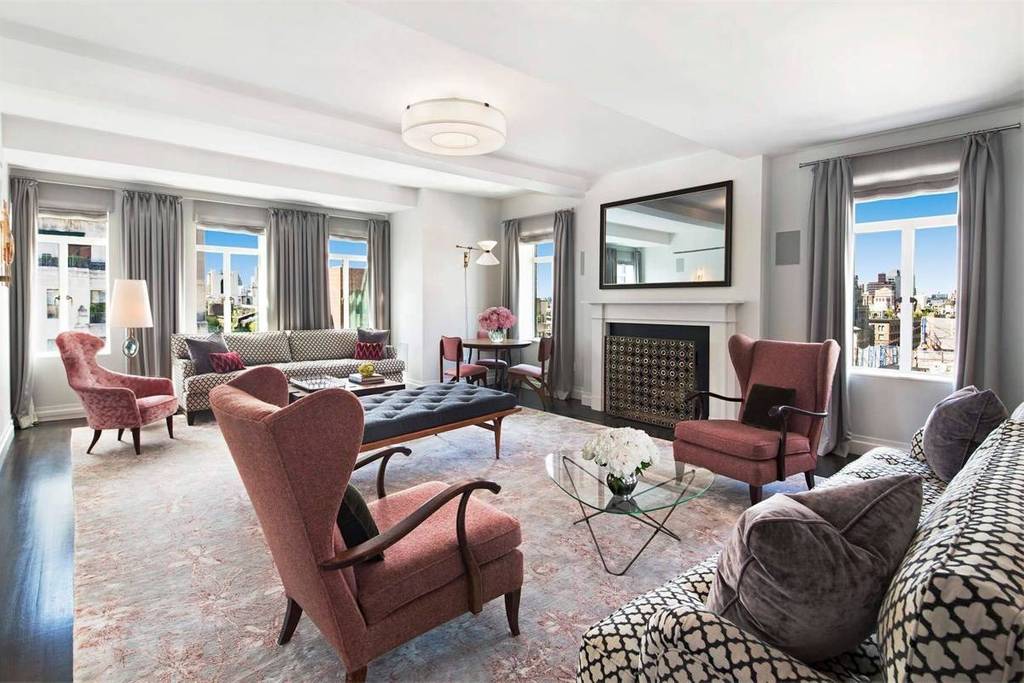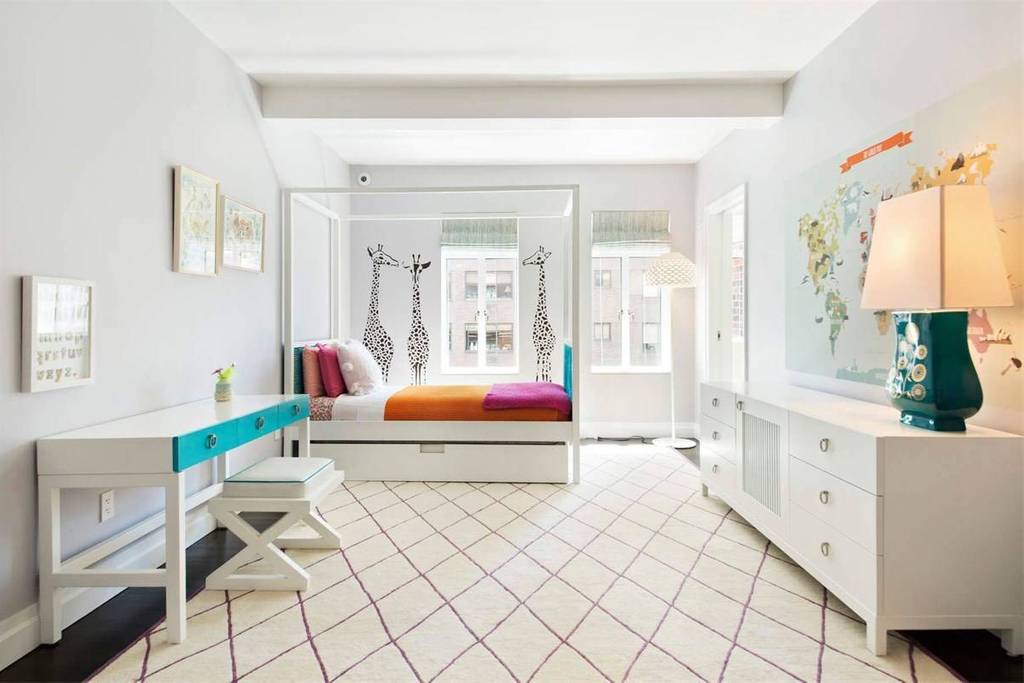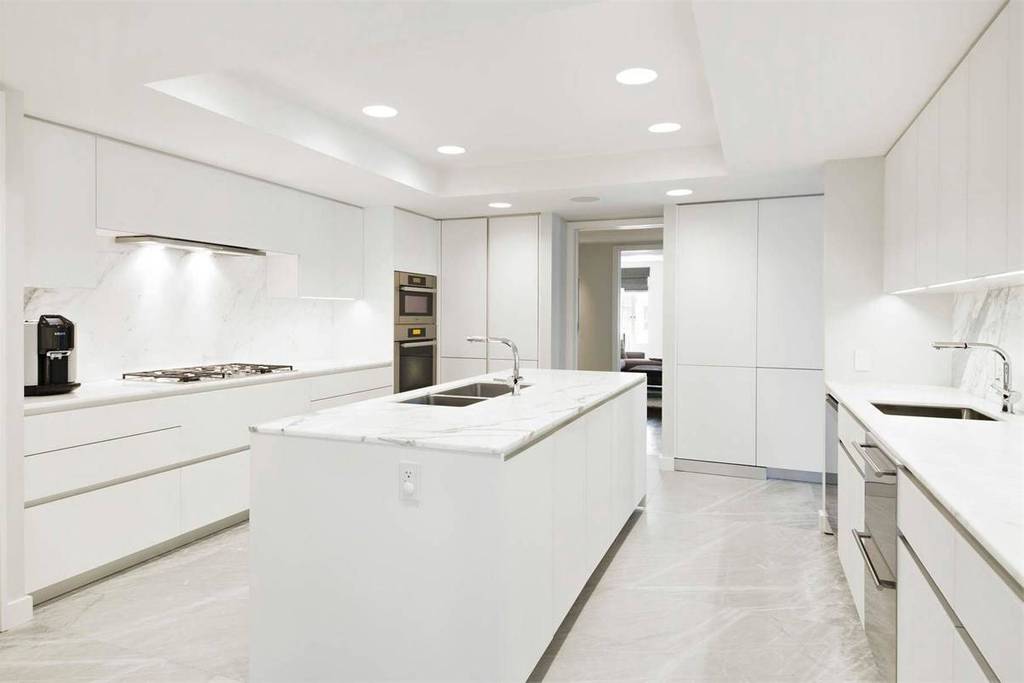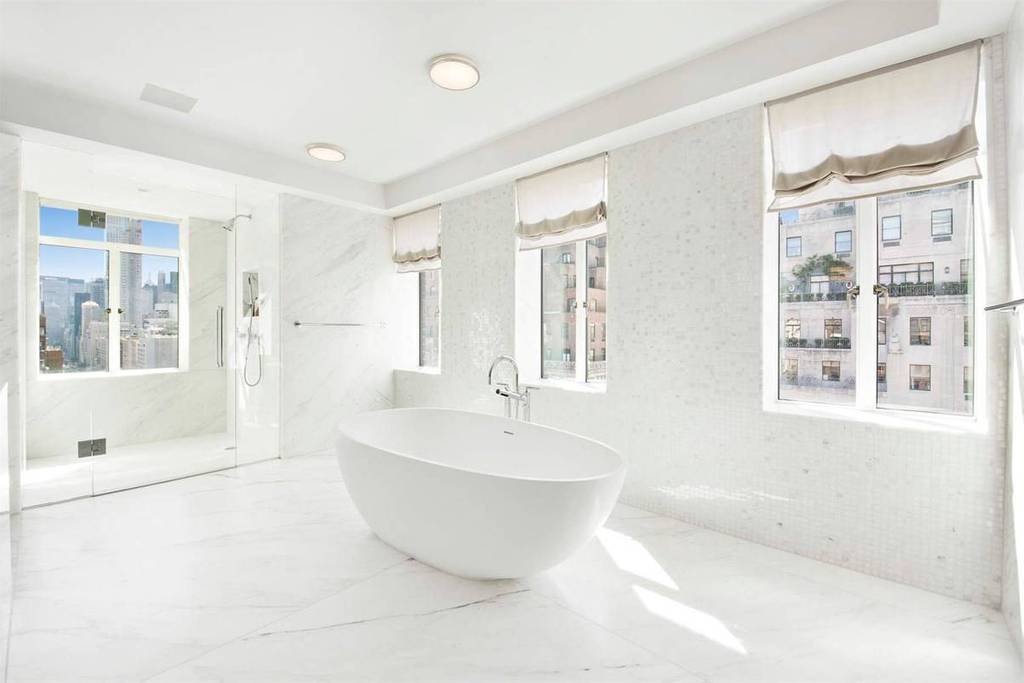 If we had to give this apartment a name we might call it "The Perfect". With four bed rooms and three baths, one of which is perfect for a child, this stunner of a New York Airbnb is the place for you if you want to feel like a true New York Socialite.
This Upper East Side penthouse is near so many major attractions like the Metropolitan Museum of Art, The Cooper Hewitt Museum, The Frick Collection, the New York Historical Society, the Guggenheim Museum, the Museum of the City of New York and can we just talk about the shopping? Madison Avenue alone has Lilly Pulitzer, Alexander McQueen, Calvin Klein, Moncler, Tumi, Barney's, Reiss, Chanel, Ladurée, Roger Vivier, Ghurka and that Madison Avenue stalwart, Hermès.