If there is a hotter place on the planet than Brooklyn, New York we have no clue what it could be. While it used to be scoffed at by Manhattanites (remember how Miranda from "Sex and the City" felt about moving there?), and maligned in the media (thank you, "Welcome Back, Kotter"), it's now where anybody who's anybody now lives. From brownstones to Victorian masterpieces, from eco-conscious homes to historic mansions, here are 8 extraordinarily cute Brooklyn Airbnb homes!
9 New York Rentals To Live Like A Local In
8 of New York's Most Unusual Airbnb Homes
8 New York Airbnb Spots That Are Perfect for Romantic Comedy Fans
You'll Love These 8 New York Airbnb Homes for Artistic Types
8. Eco-Friendly Triplex – $750 a night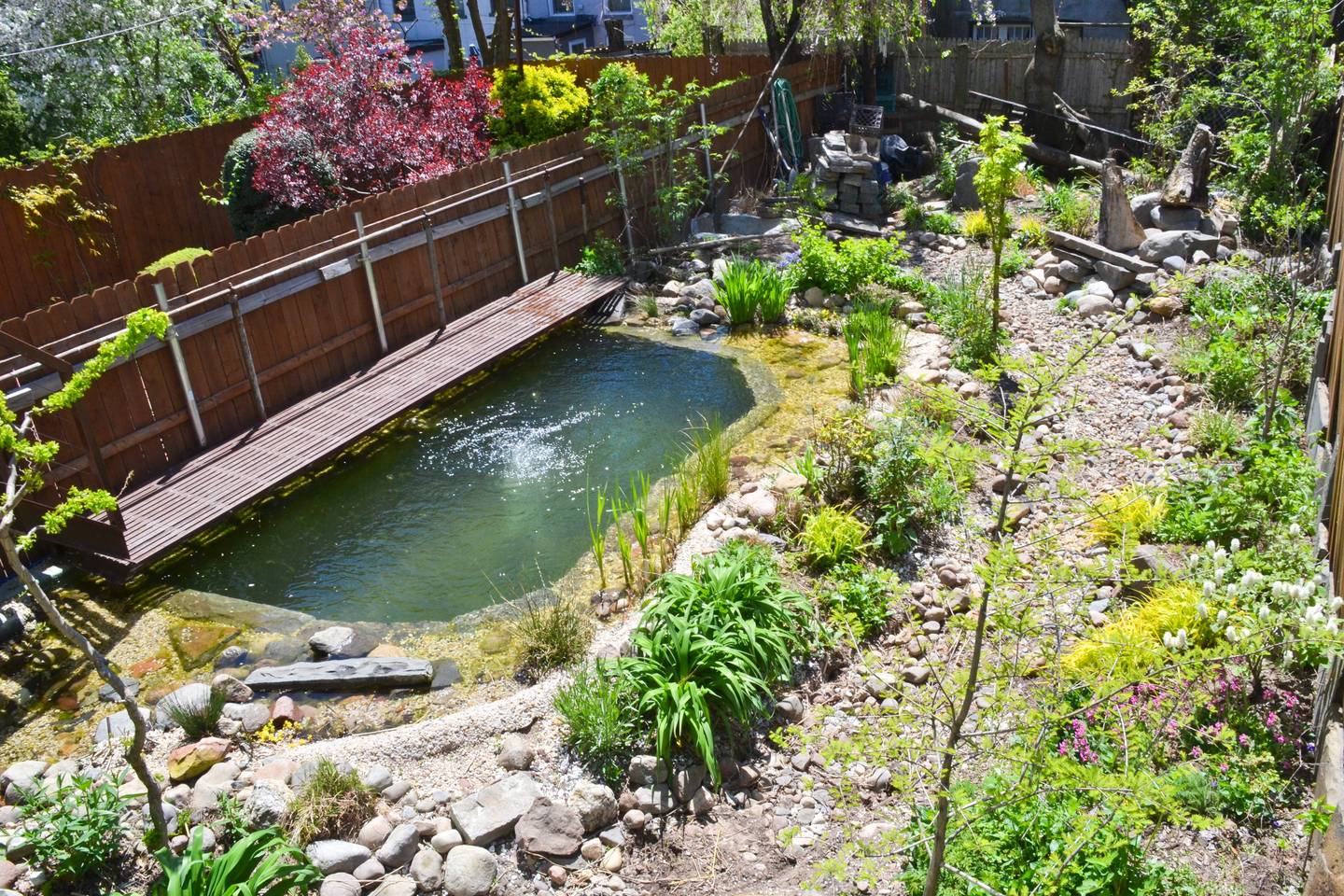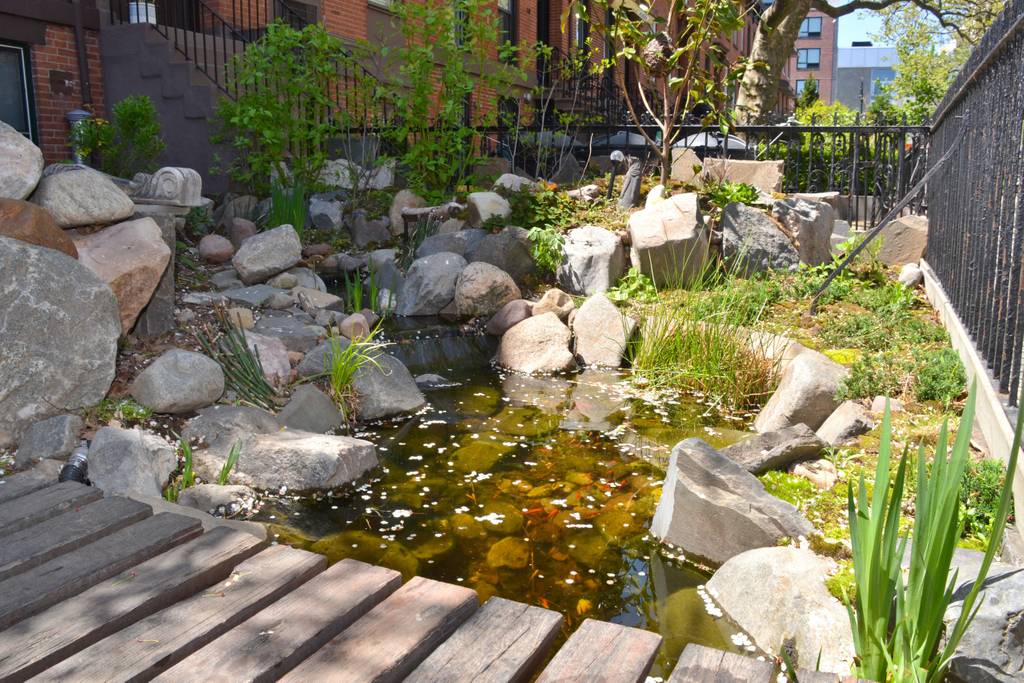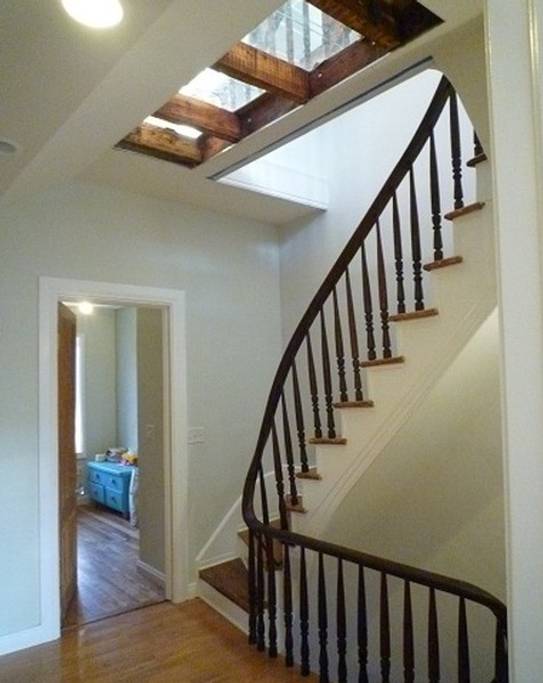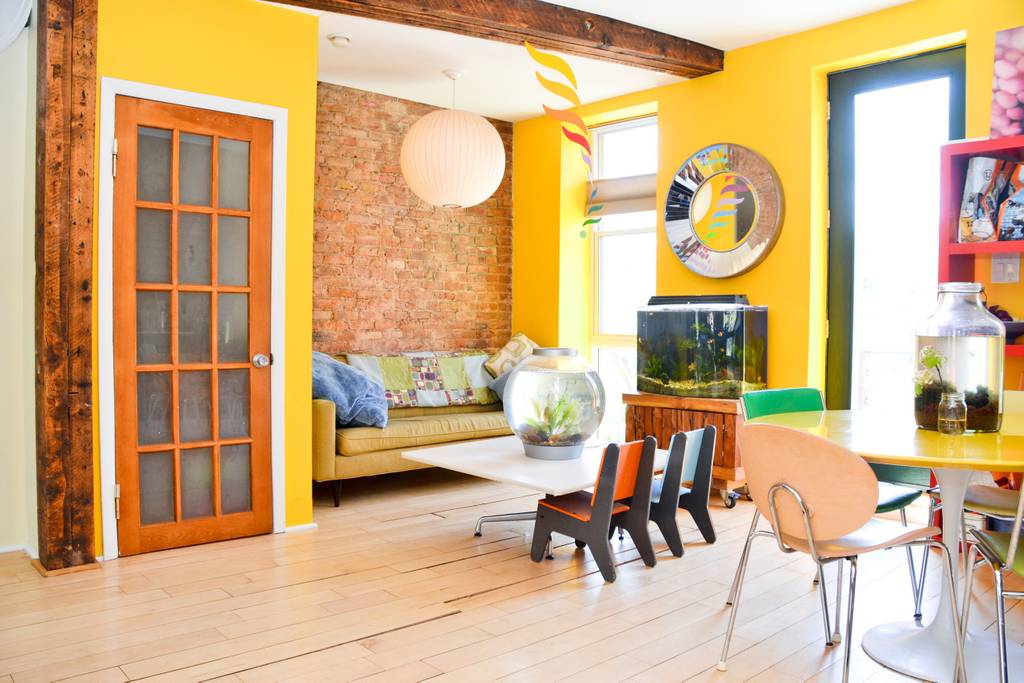 While there are many Brooklyn Airbnbs with extraordinary features, we're almost positive this is the only one with a turtle-filled pond in the front yard and a natural, chlorine-free pool in the back. Perfect for nature lovers, this "eco triplex" is just a short walk away from the Brooklyn Botanic Gardens as well as Prospect Park, essentially the Central Park of Brooklyn.
Owned by a yoga studio owner, this Brooklyn Airbnb comes with free yoga lessons and discounted spa services (but take note: there's a $100 fee if you don't separate your recyclables!). This triplex has five sunny bedrooms, two and a half baths and even a treehouse for the youngins. With reclaimed wood floors and solar power, this 100-year-old brownstone is the perfect place for the eco-conscious traveler.
7. Prospect Park Perfection – $325 a night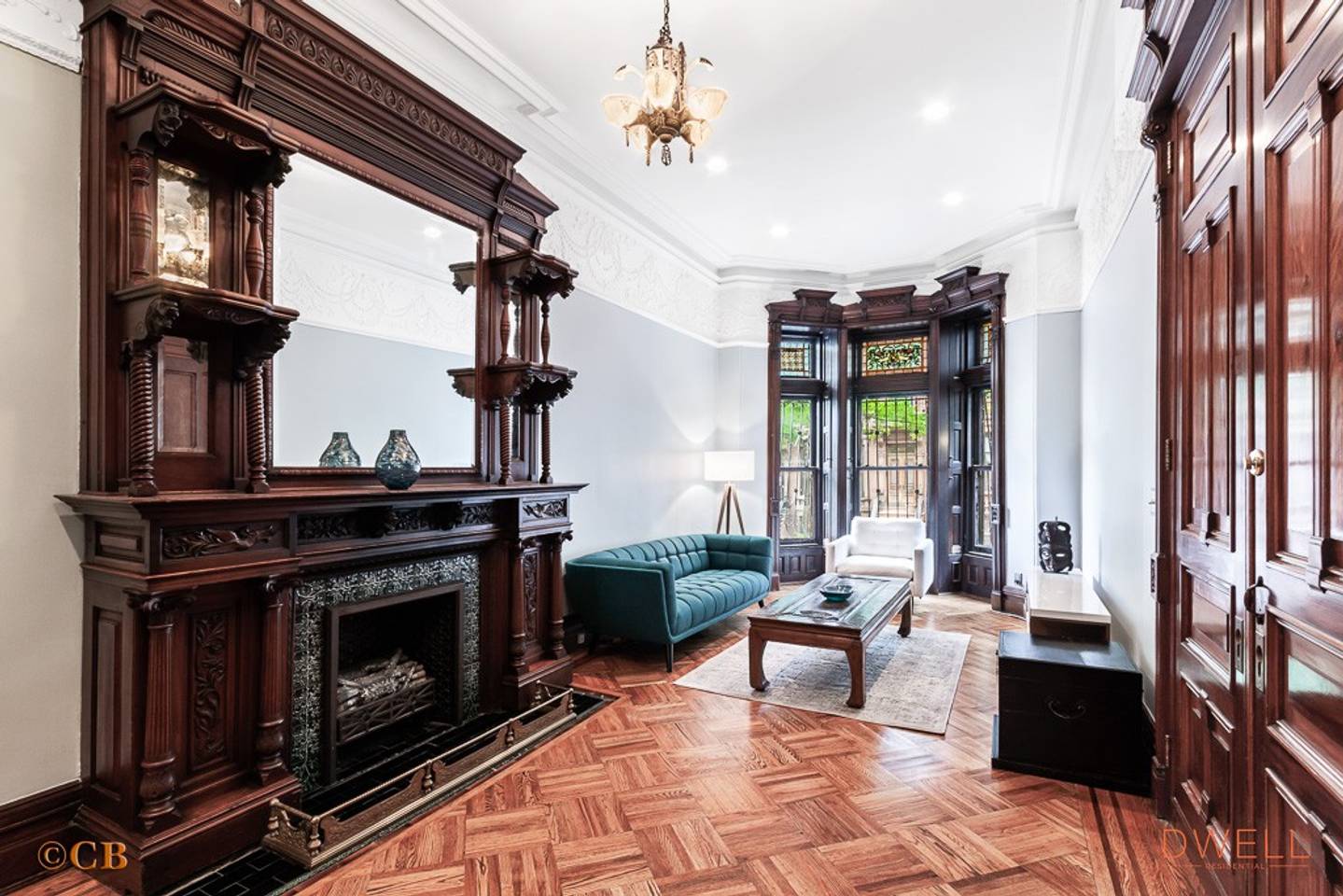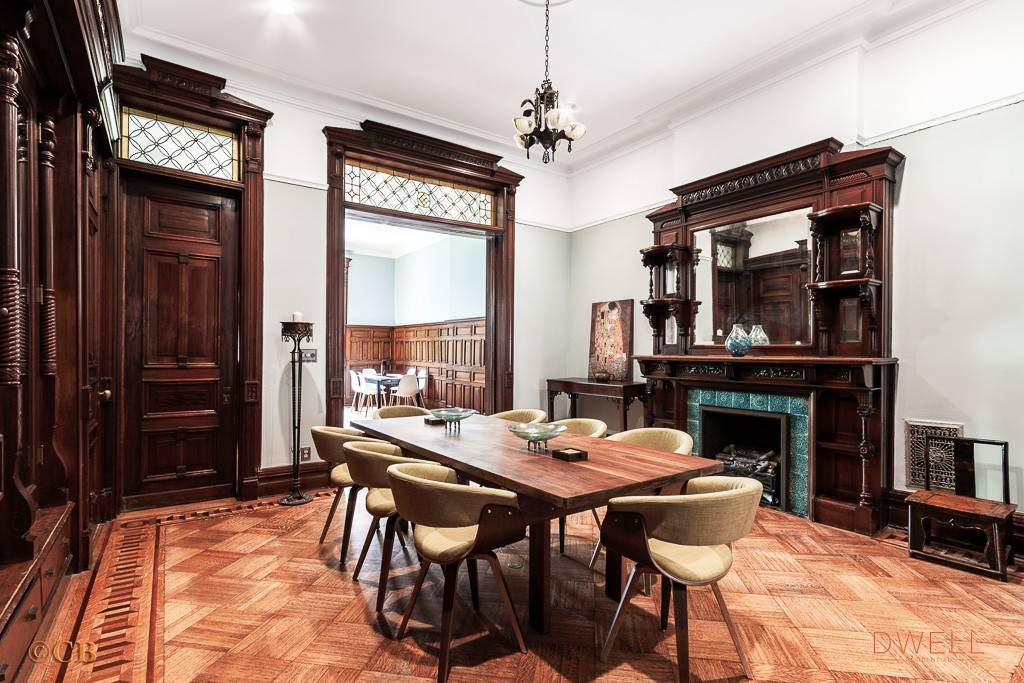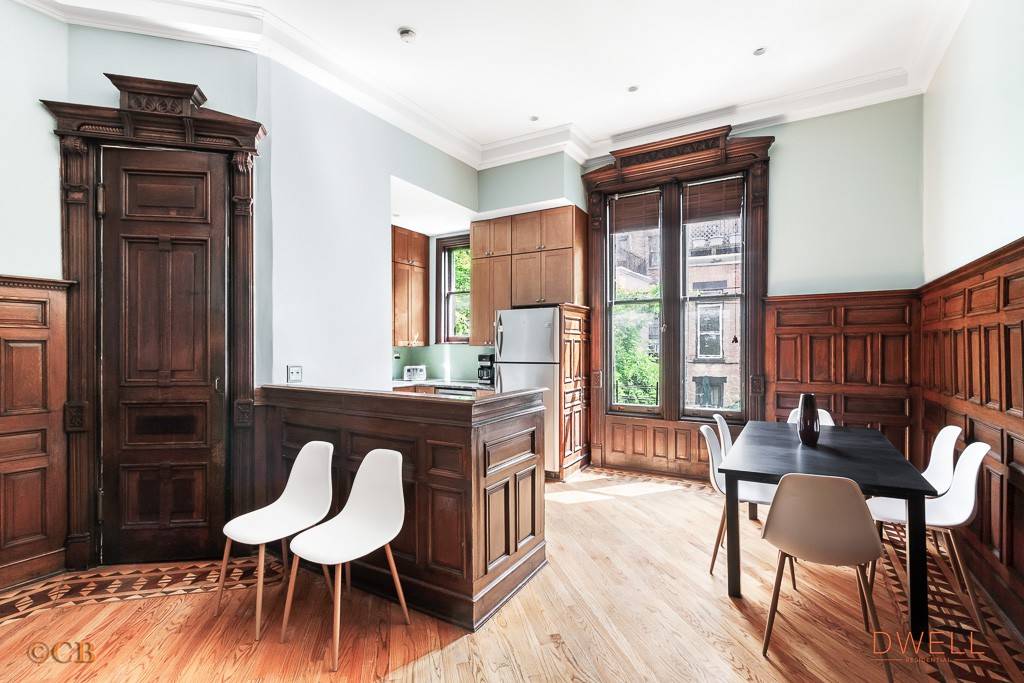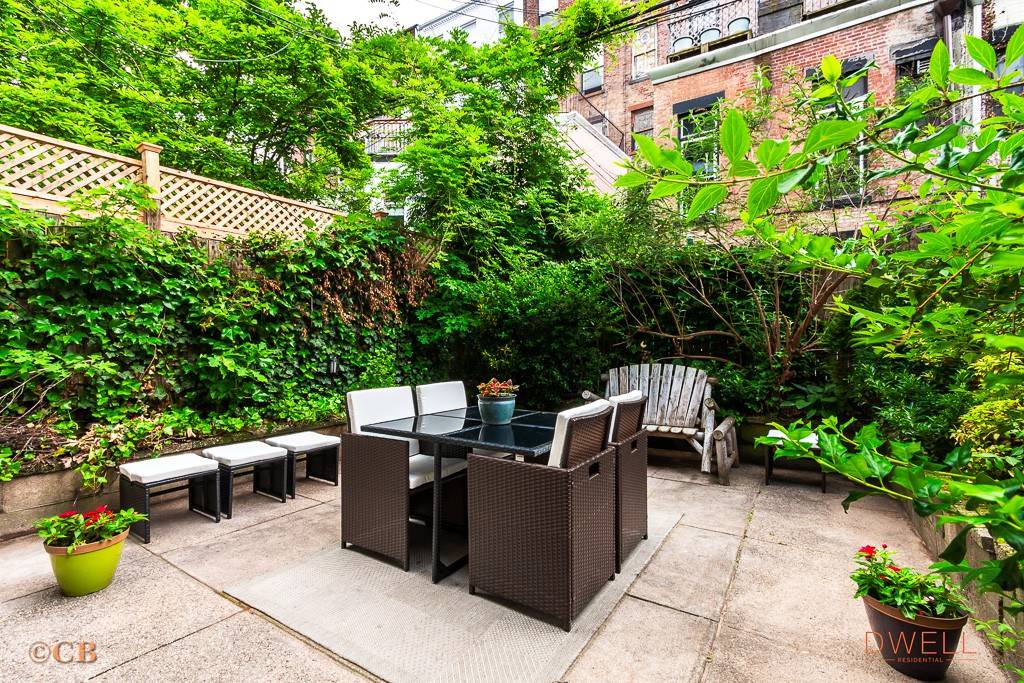 For a truly authentic Brooklyn brownstone experience, it would be hard to do better than this. With 12ft ceilings, inlaid wood floors, massive wood and tile fireplaces, and remarkable architectural details, this Prospect Park Airbnb looks as if it were sold in the 1800s and never touched (except for the installation of a full kitchen, that is!).
Complete with an outdoor terrace and a minimum of breakable nick-knacks, this three-bedroom, two-and-a-half bath stunner is great place to bring kids. Close to Prospect Park, the Brooklyn Children's Museum, the Brooklyn Museum, and the super-fun, family-oriented Brooklyn Heights neighborhood, if you do bring your kids here, you'll never be at a loss for something to do.
6. Airy Brownstone in Park Slope – $985 a night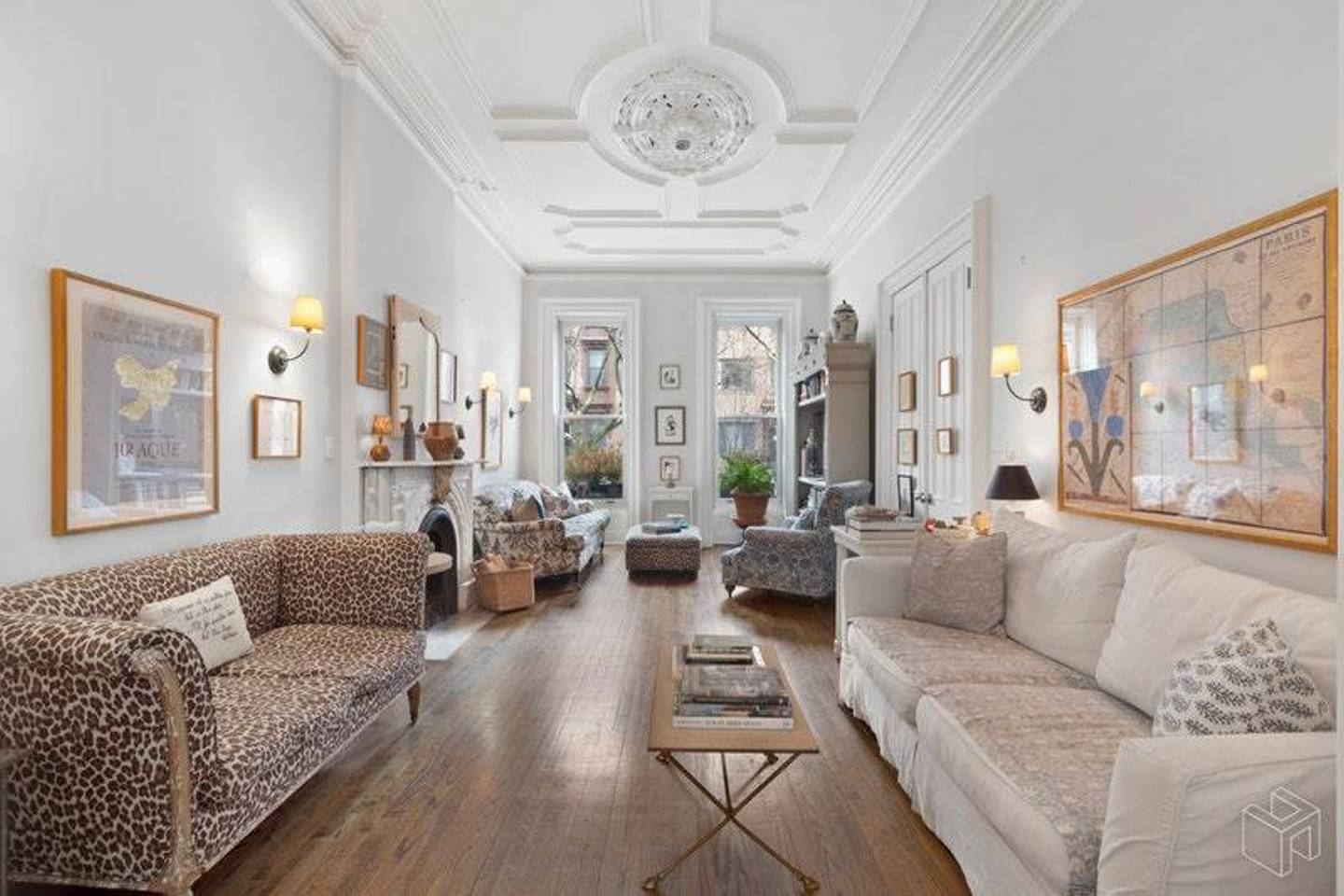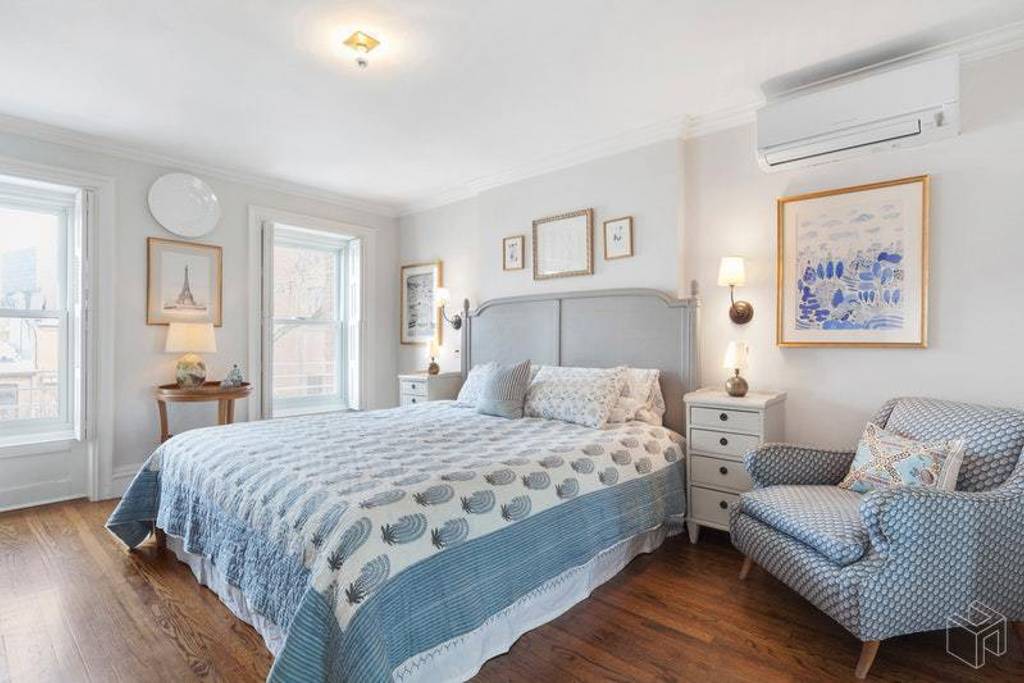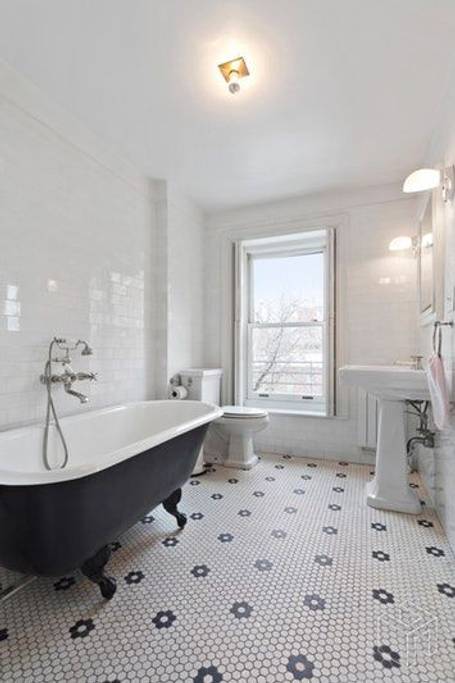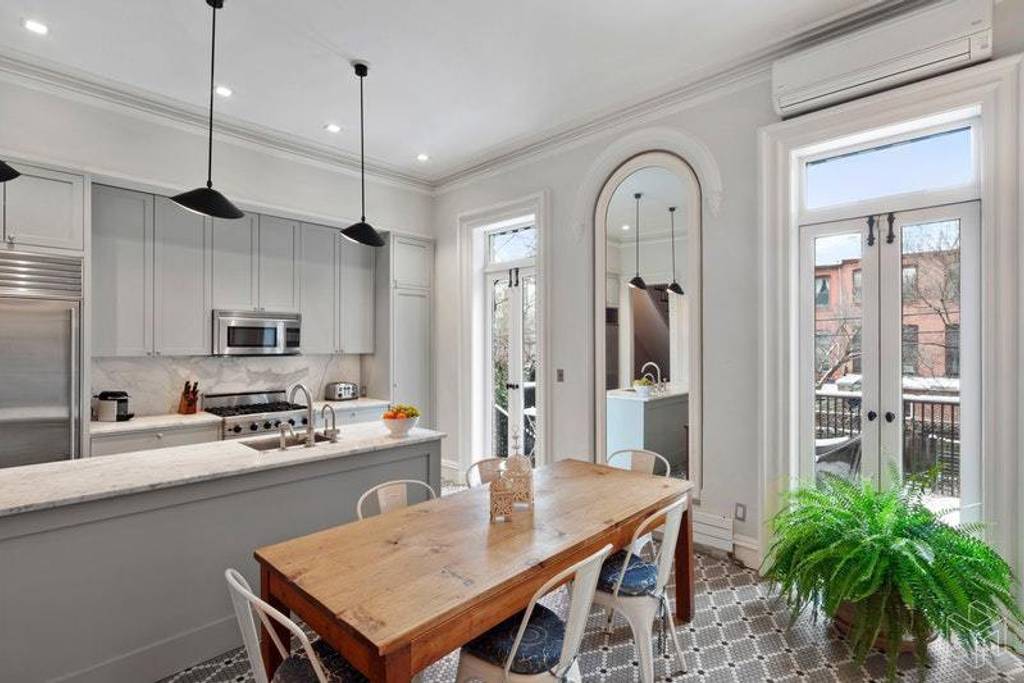 A study in peace, light, and tranquility, this Brooklyn Airbnb offers a soothing oasis from the chaos of New York. Sleeping nine in four beautifully decorated bedrooms, this classic brownstone is in the bustling, super-hot Park Slope area. With 2,700 square feet, this spacious home is on a peaceful, tree-lined block and is flooded with sunlight thanks to its Southern exposure. Although the rooms are so light and airy you'll feel as if you're outside, there's also a terrace if you'd like to spend a little time outdoors.
While it's within walking distance of many great places, one of the highlights is nearby Atlantic Avenue where you'll find spice stores and that have been there since the 70s, great Middle Eastern grocery stores (don't miss Sahadi's which has been here for 65 years), fabulous bars (Elsa is a great place for a happy hour cocktail), and tons of cute boutiques and home décor stores. The only drawback to staying here is leaving.
5. The Carlton – $550 a night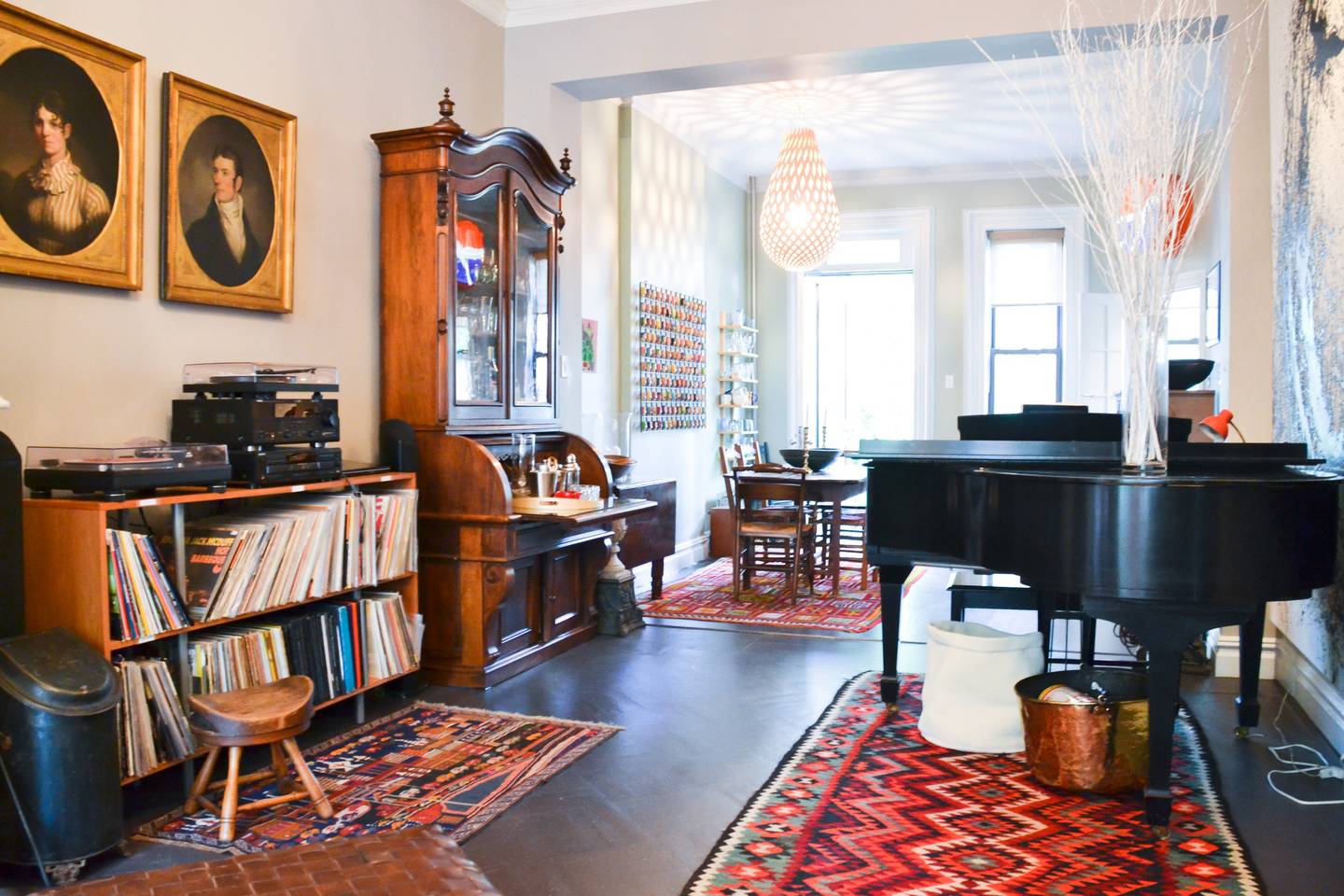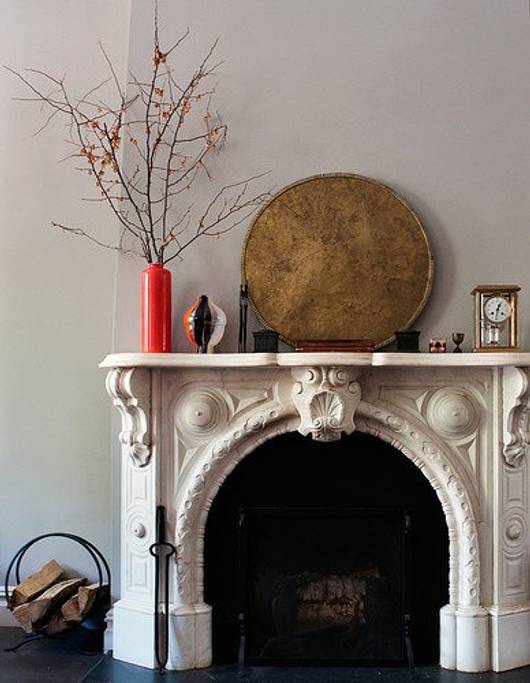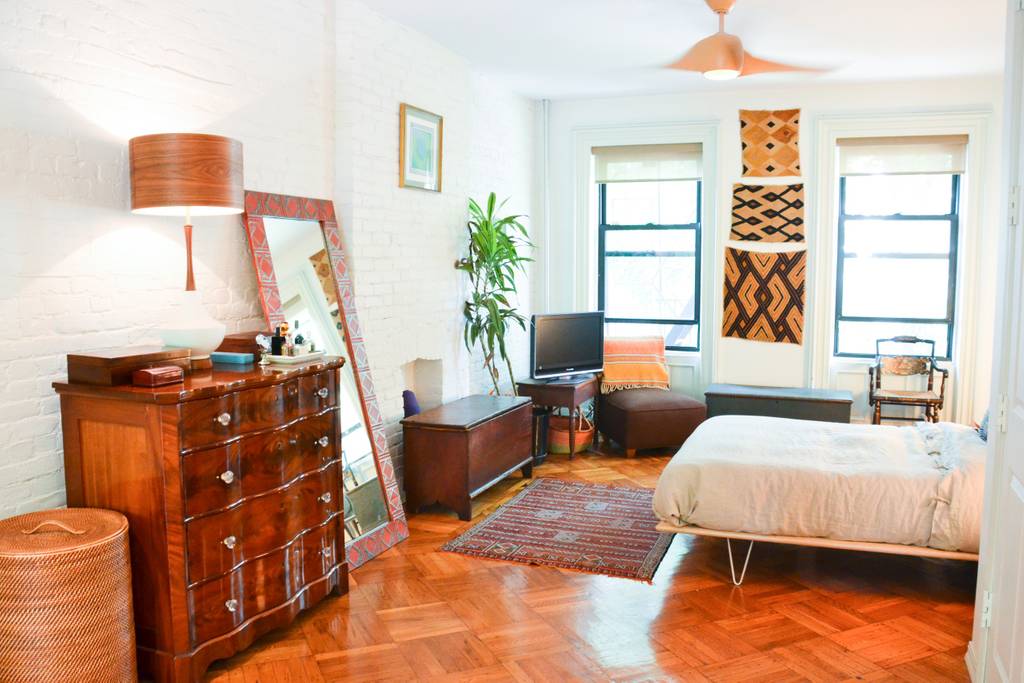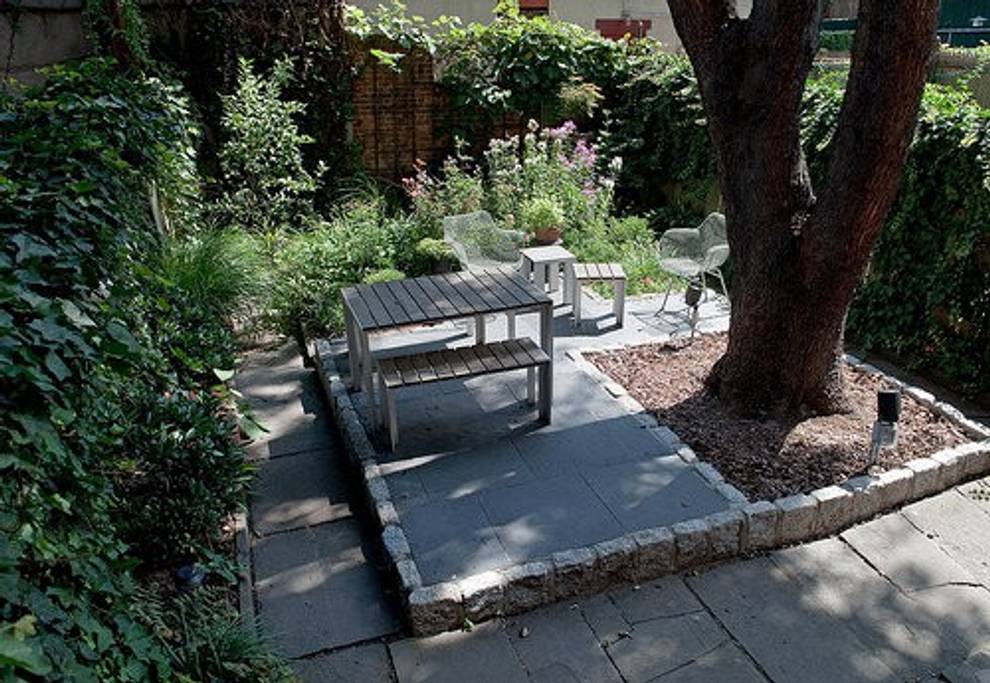 Like the fascinating borough of Brooklyn itself, there's something to discover in every corner of this Brooklyn Airbnb. Perfectly combining the old with the new, this historically landmarked, two-story brownstone sleeps five people in its three bedrooms. Filled with a carefully curated art collection (many of the works here are by local artists), this home has been featured on design sites and even local home tours. Featuring both a Steinway piano and a vast collection of LPs (yes, there's a working turntable), this is the perfect place for a music lover to spend their vacation.
Other features include memory foam beds, an Apple TV, a full galley kitchen, shaded terrace, and everything you'd need to occupy children including books, toys, and "Pack and Play". If you can bring yourself to get out for a few hours you'll be near BAM, the Brooklyn Academy of Music, which is a great place to go for concerts and theater, the Barclay Center, also great for concerts, and just 20 minutes from the city.
10 Stunning Manhattan Airbnb Rentals To Fit Any Budget
8 Fabulous Luxury Shanghai Airbnb Homes You're Gonna Just Love
4. Boerum Hill Abode – $800 a night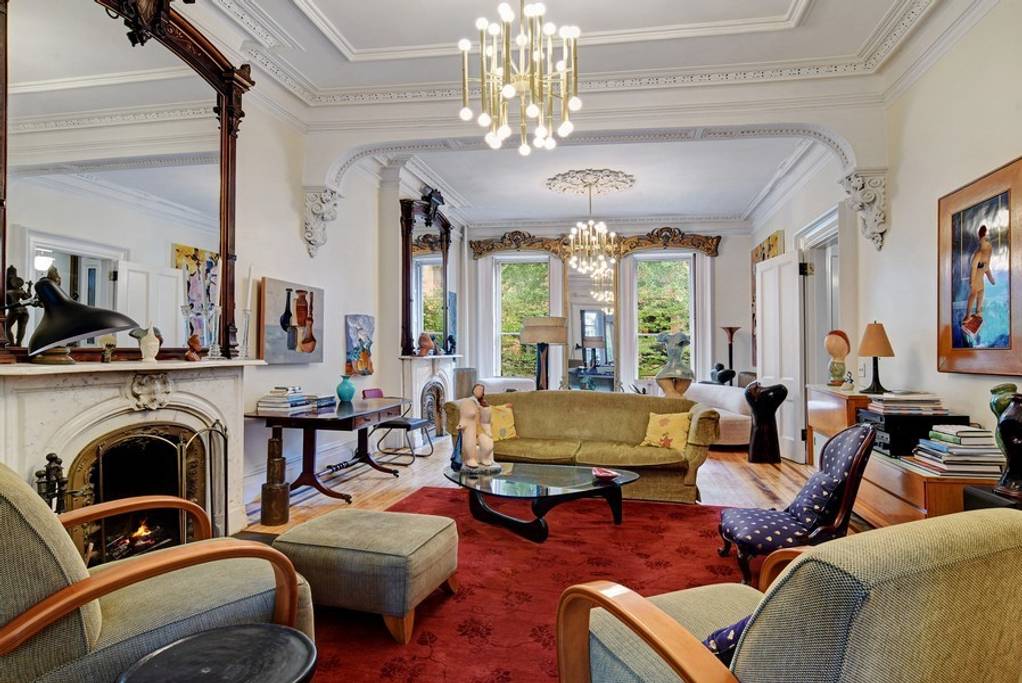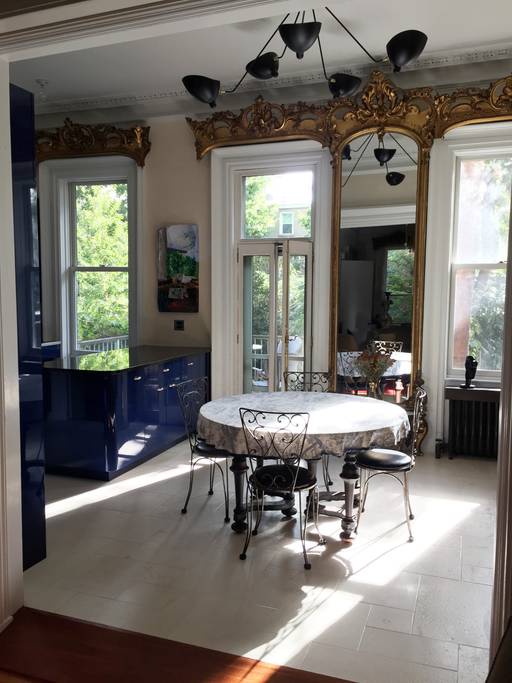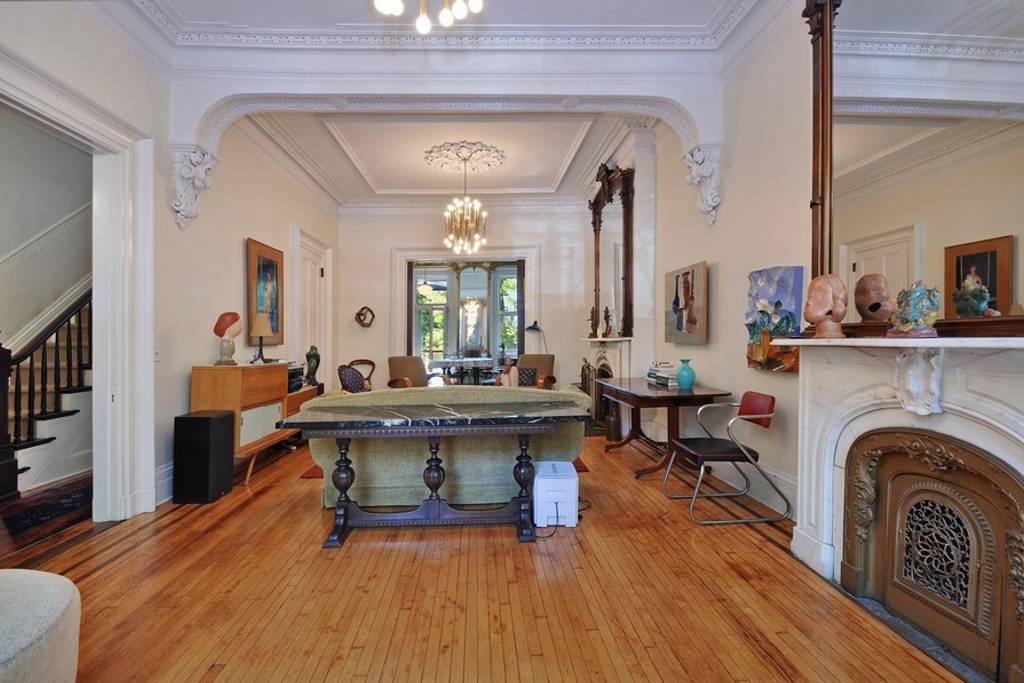 Perfectly melding the classic features of a Brooklyn townhouse with modern amenities, this lovely Airbnb is the perfect mix of cozy and contemporary. Dating from 1858, this brownstone has almost all its original details which can be seen throughout the house along with the owner's own art work. Featuring 13ft ceilings, massive mirrors, marble fireplaces (one of which is wood burning), and a newly renovated kitchen, this home truly feels like just that. A lovely outdoor deck and garden area beautifully enhance this lovely four-bedroom Boerum Hill gem.
The wonderfully central location will put you near the New York Transit Museum, Barclays Center, and all the wonderful boutiques and restaurants on Court Street and Smith Streets. If you're up for an adventure, be sure to check out the up-and-coming Brooklyn Navy Yard, an emerging industrial park that houses stores and restaurants and is constantly adding to its tenant list.
3. Minimalist Mini-Manse – $380 a night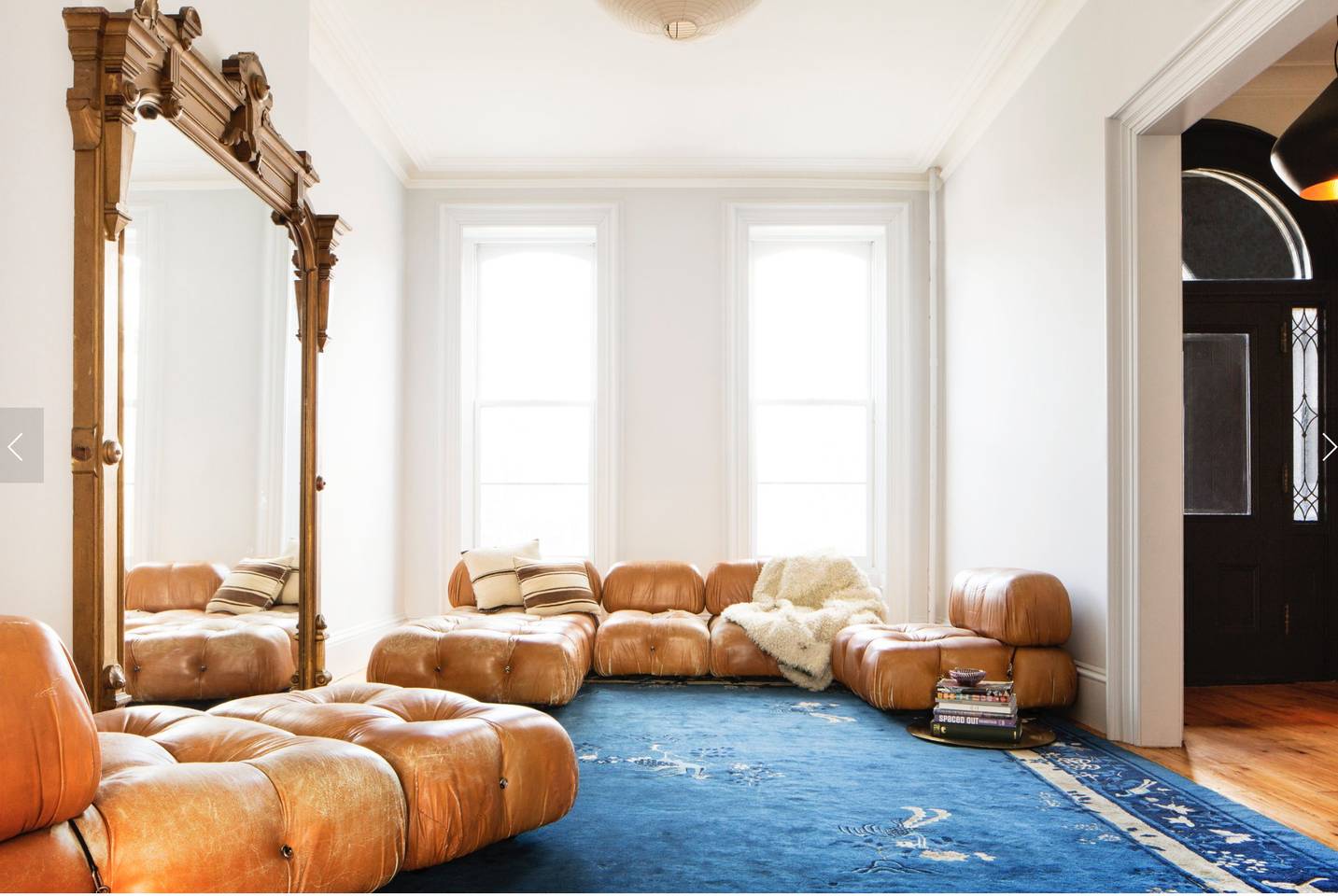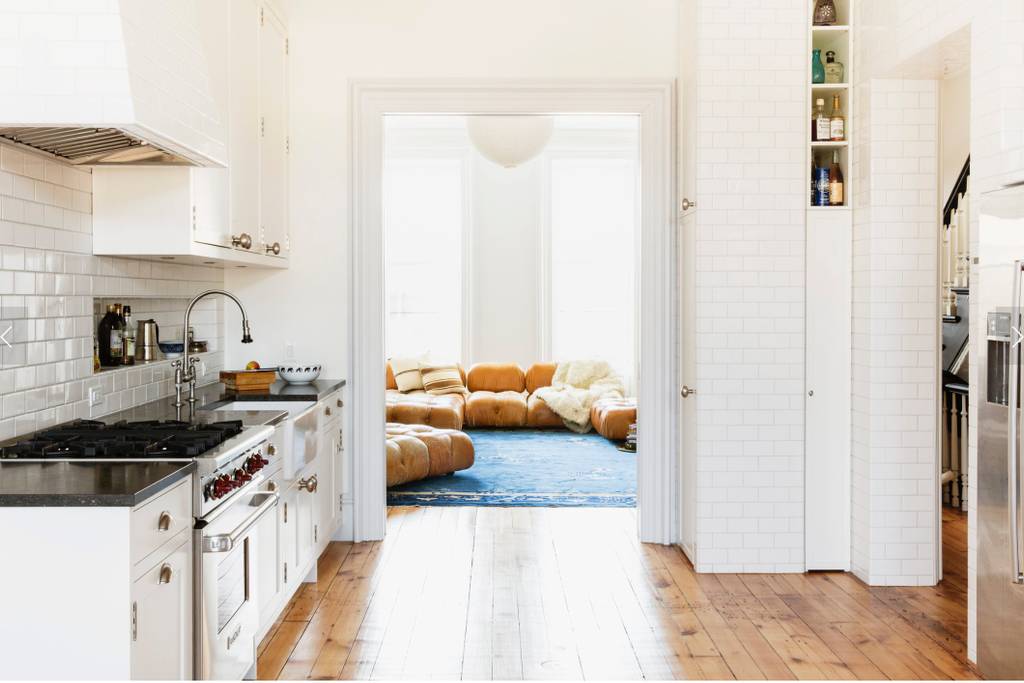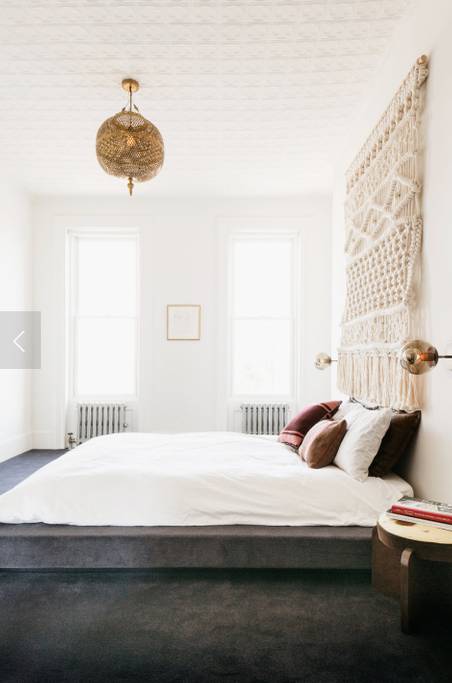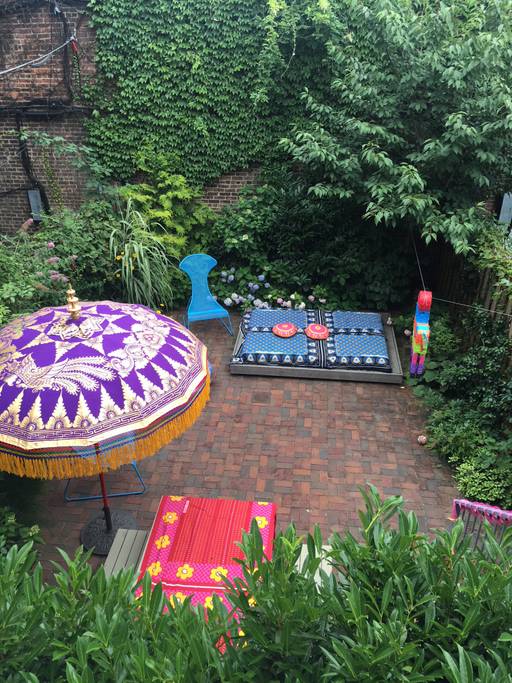 For clean, minimalist chic, it would be hard to do better than this Carroll Gardens stunner. This newly renovated 1890s brownstone on a landmarked block in Brooklyn looks like it was decorated by the editors of Architectural Digest (not surprisingly, it has been featured in several books and magazines).
Sunny, happy, and wonderfully fresh in feeling, this renovated brownstone has 12ft. ceilings, state of the art appliances, and even heated floors in the bathrooms. If you get tired of staying indoors, there's a stunning backyard terrace with a wisteria-covered pergola and even an herb garden which the host says you are welcome to use in your cooking. There is wifi but no TV so you'll have to kick back with a good book or even conversation.
2. The Elkins House – $285 a night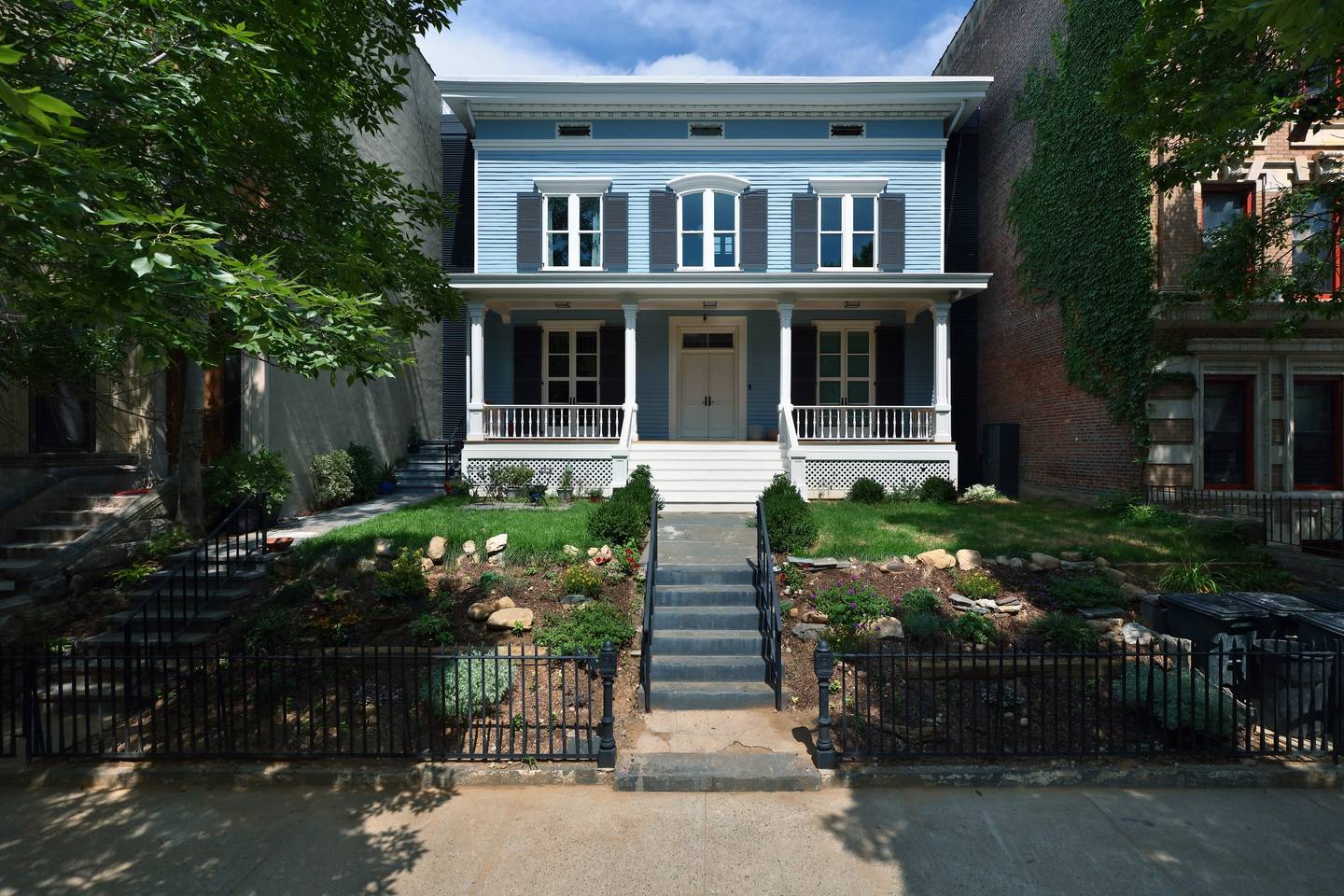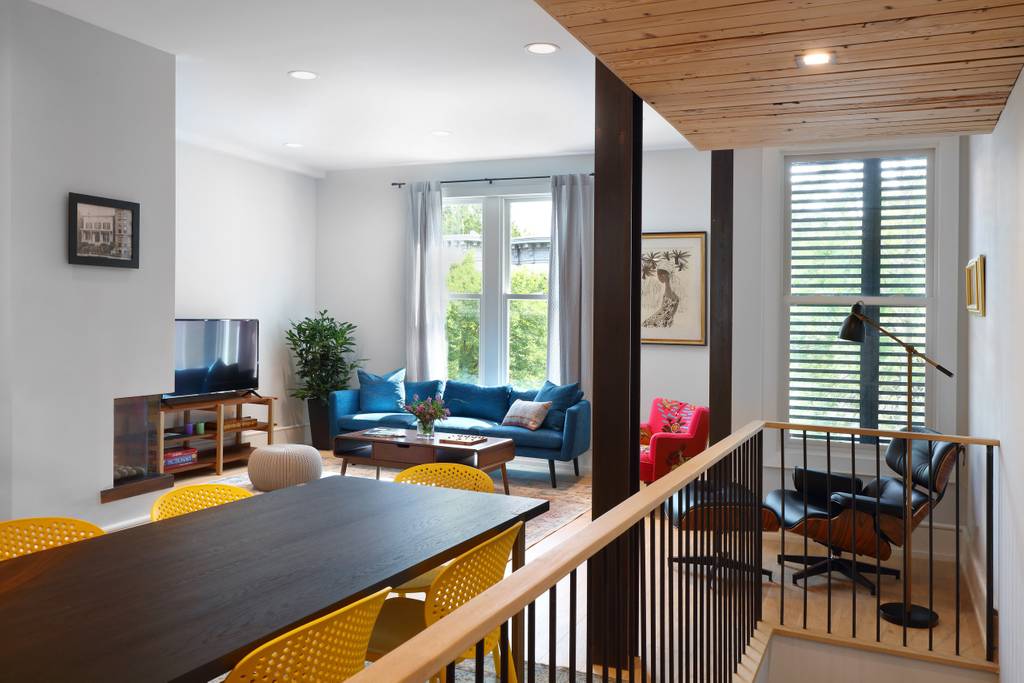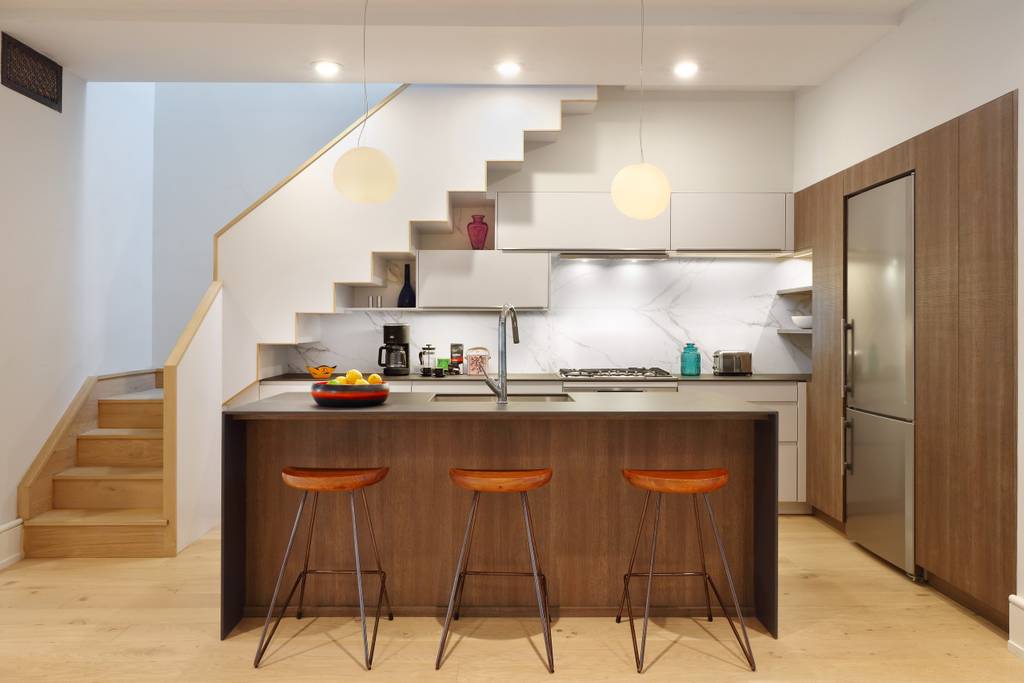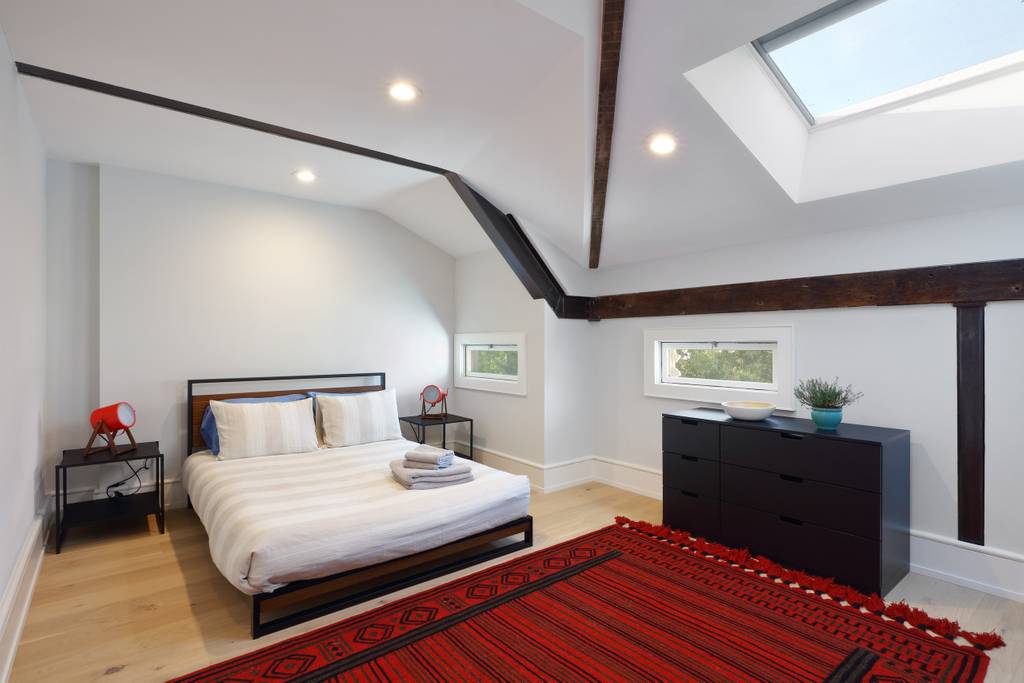 They sure don't make 'em like this anymore! This adorable Crown Heights jewel was built in 1850s and is listed on the National Registry of Historic Places. After undergoing a very thoughtful restoration that included restoring the original wood and brick details, this cheery, happy house includes five bedrooms and three baths as well as a private entrance to the upper duplex so you can stay with friends and still have your privacy. Additionally, the den and one of the bedrooms have private balconies so you can have privacy outside as well as in.
Perfect for either short- or long-term stays, there is a fully stocked kitchen, cable TV, a gas fireplace, and skylights in each bedroom that come with remote-controlled shades. Located in one of the as-yet less gentrified sections of Brooklyn, the Elkins House has a great front porch where you can sit and watch the world go by. As far as we know, Airbnb wasn't around in 1850 but if it had been, this place would have been a huge hit!
1. Parlor Pied-a-Terre – $333 a night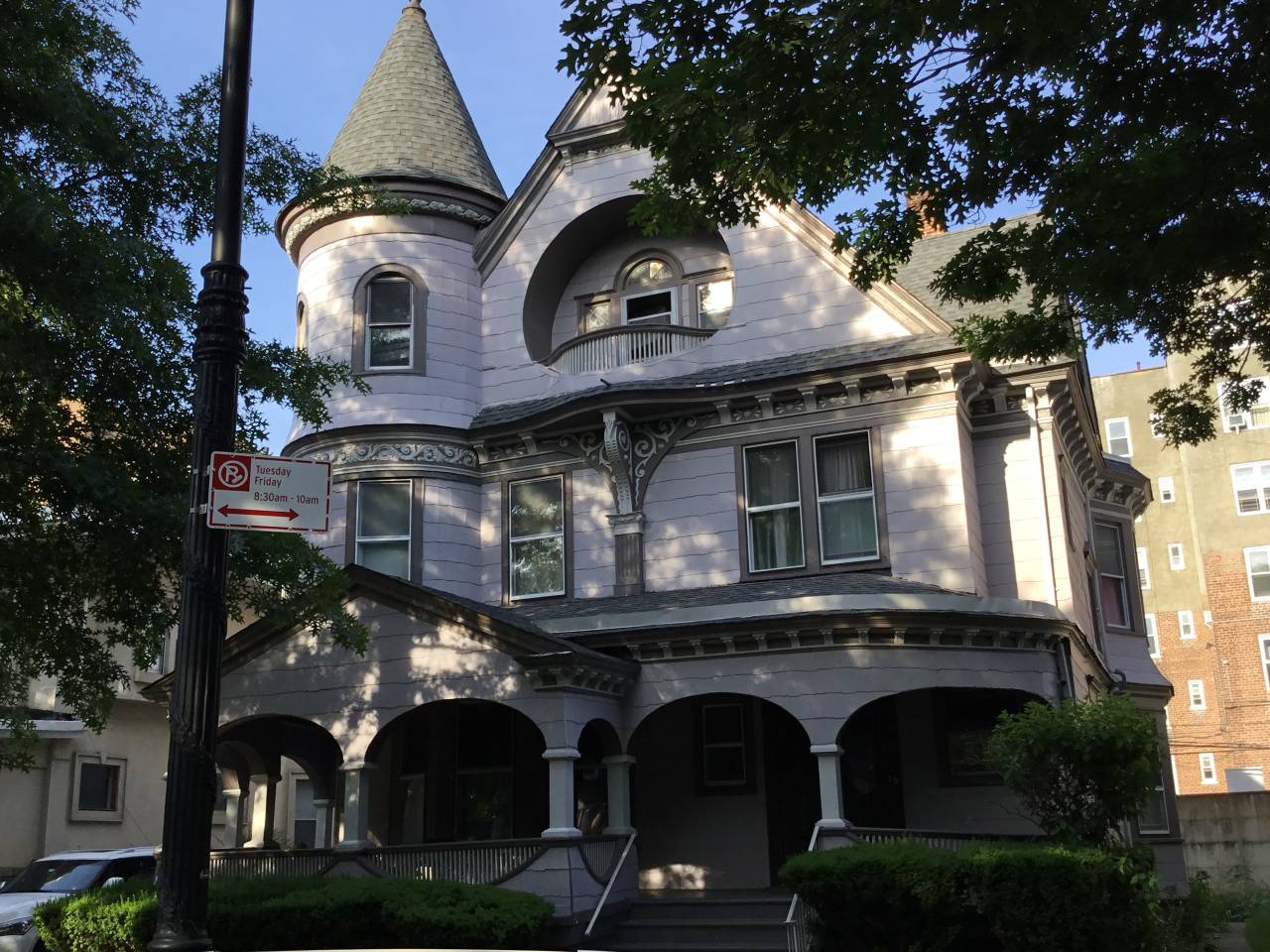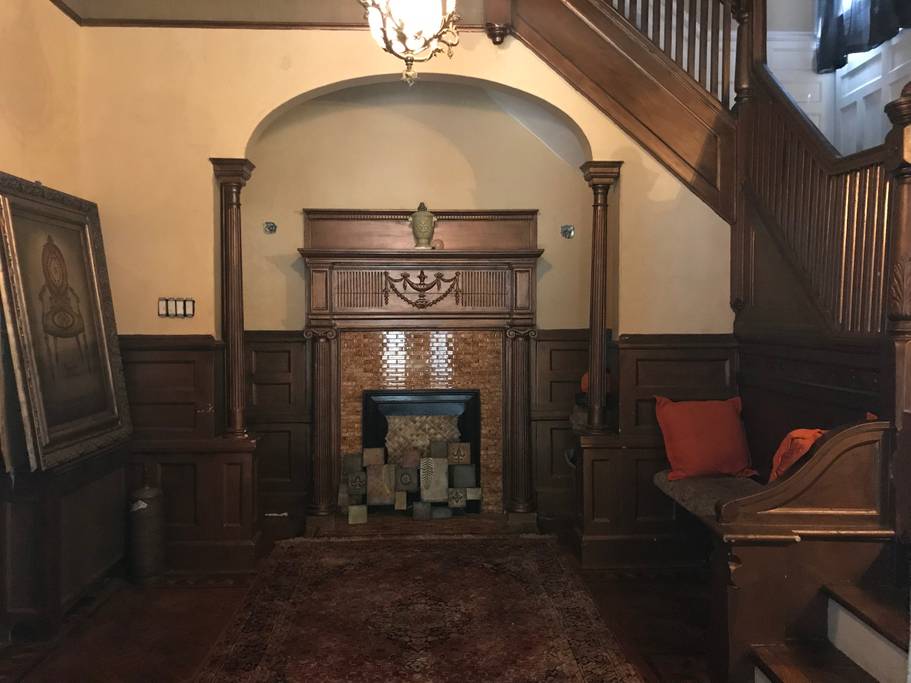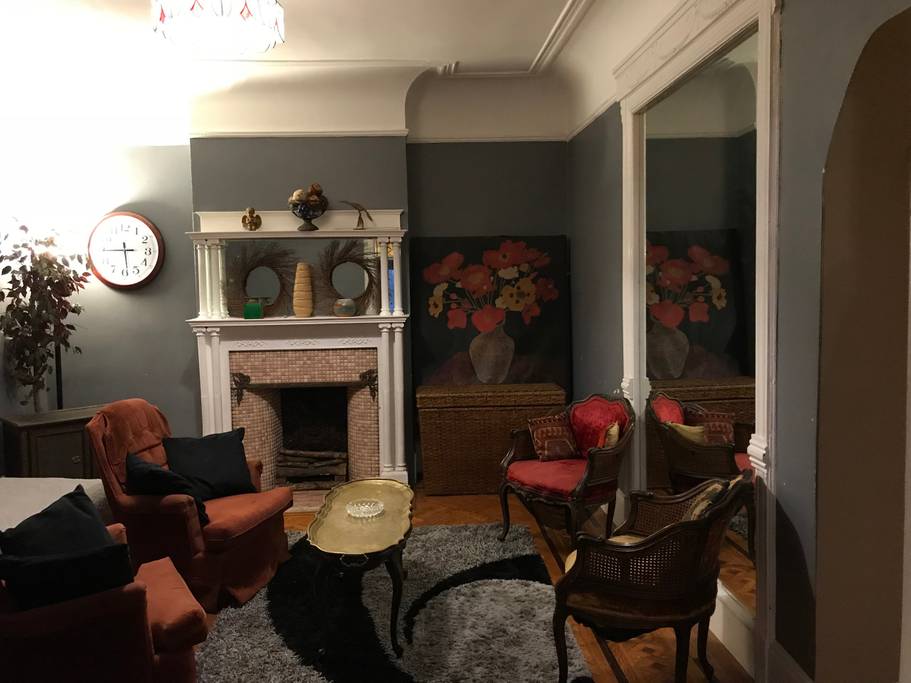 Although Greenpoint, Brooklyn Heights, DUMBO, and Park Slope get the lion's share of attention from tourists visitin Brooklyn, native New Yorkers know that one of the most special parts of the borough is actually in the Flatbush-Ditmas/Midwood area. Known regionally as "Victorian Flatbush," this neighborhood is full of Victorian homes, few of which are ever rented out (or put up for sale for that matter).
If you've ever seen the movie "Sophie's Choice," you'll be familiar with these homes (the boarding house where Sophie and Stingo stayed was in the area). Built by the Castle Brothers (that was the construction team that built Ebbets Field) in 1899, this stunning Victorian home offers the entire parlor level floor for rent. This includes two bedrooms, one and half bathrooms and use of all 1,750 square feet of the bottom floor. Good luck finding something like this in Greenpoint!