The city of Paris is a lovely place filled with impressive historical monuments and museums. It is a wondrous city rich in culture and gastronomy. It's gorgeous capital is the gateway to the Riviera blessed with energizing sunshine. The city of Paris is synonymous with food, culture, fashion, and architecture but even though Paris is the bucket-list destination for millions of people each year, it is by no means a cheap city. With most hotel rooms costing an arm and a leg, many travelers on a budget opt for a more affordable option – Airbnb. Below are a few apartments and private rooms we've found that you can call your "home away from home," all under $125 per night.
8 Fabulous Paris Airbnb Homes in the Marais District
8 Gorgeous Paris Airbnb Homes Perfect For Paris Fashion Week
8 Gorgeous Budget Paris Airbnb Homes for Under $100 a Night
8. Small Home in Grand Boulevard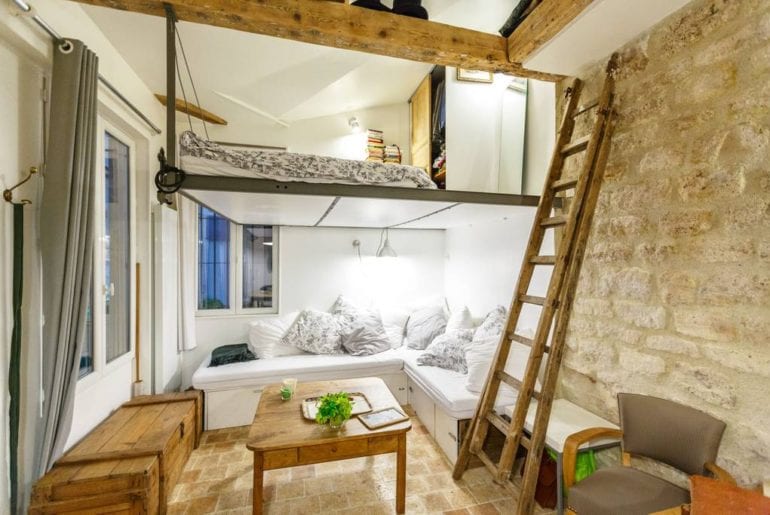 This house is centrally located in a district lined with highly reviewed restaurants, bars, and numerous shops and theatres. Within walking distance, housed in the middle of the Grand Boulevard, is the Marais. You'll also find the Halles, the Montorgueil Street, the Market of the Red Children, and the Place of the Republic right around the corner. Guests can stay here for as little as $124 per night.
7. Endearing Loft in Canal Saint Martin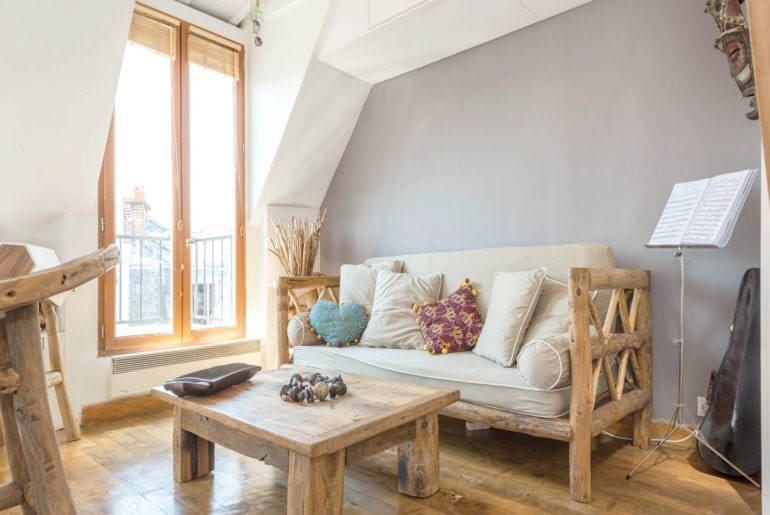 This charming rooftop loft located within steps of the famous Canal Saint Martin. Nearby streets are full of with designer shops, concert halls, theater rooms, and the area's best bars and cafés. The apartment consists of a living area with a sofa and a bed with a skylight view. Furthermore, the large windows add a comforting brightness to this loft.  Most noteworthy is your private balcony where you can catch sight the Eiffel Tower lit up in the evening! Starts at $78 per night.
6. Cozy Triangle Flat with Mezzanine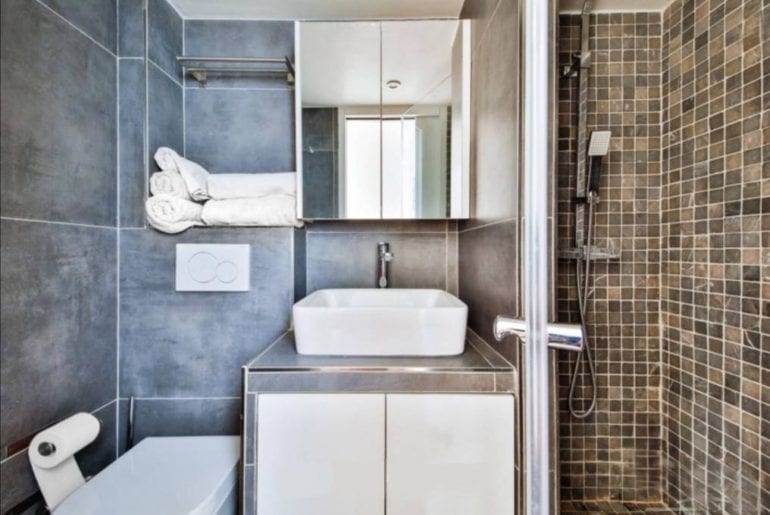 Located in an unbeatable location, this comfortable and newly renovated apartment starts at $67 per night. It has a minimalist design which aligns with the needs of most guests. It is walking distance to well-known attractions such as Avenue Champs Élysées, Avenue George V and Avenue Montaigne. Hence, it is known as the Golden Triangle, due to its trifecta of great locations. There's also a balcony to relax on with some morning coffee.
Need a bit more room? Check out mid priced Paris listings HERE.
5. Homey Studio near Le Marais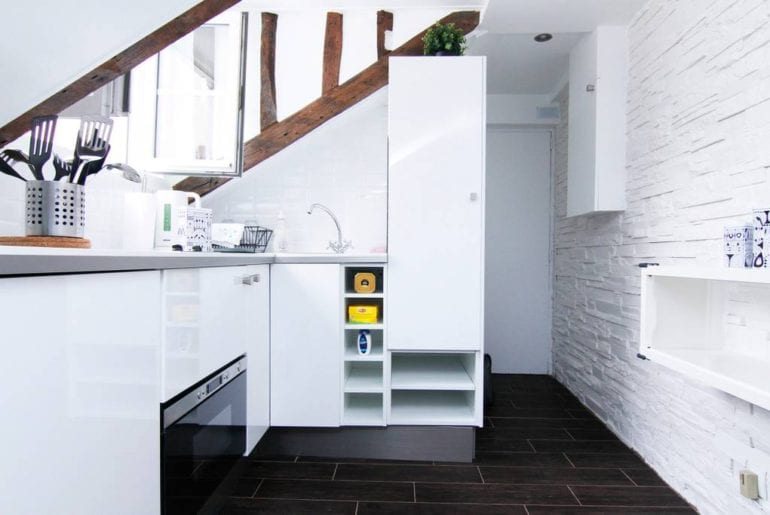 This superb studio is in a historic 17th-century building. It's next door to the town hall and the doors of Le Marais. Additionally, the metro "Hotel de Ville" is only a few minutes away. It lies in the very heart of Paris, centrally between Pompidou-Beau Bourg, Notre-Dame-de-Paris and the Louvre. This apartment also featured a full kitchen, a cook's delight! Starts at $108 per night.
4. Modern Apartment Next to Disneyland Paris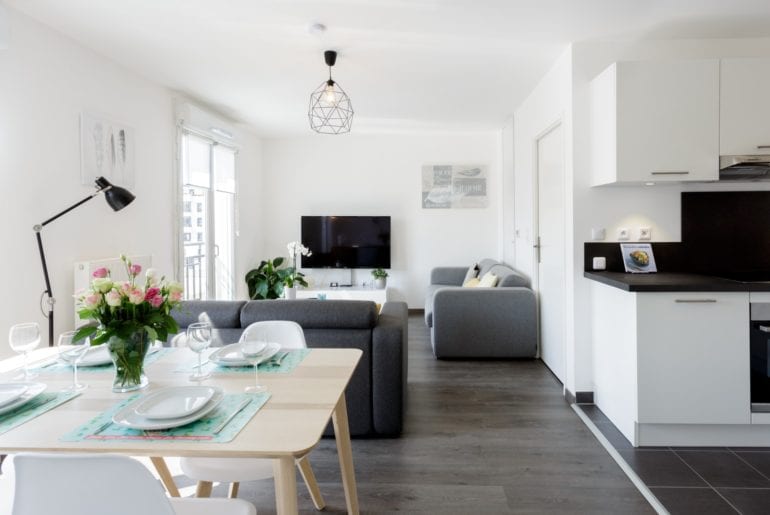 This lovely, fully equipped apartment at Chessy, Île-de-France is an ideal place for visitors who want to visit Disneyland Paris and the Sea Life Aquarium! The apartment is also near the Val d'Europe shopping centers and La Vallée village which are respectively 5 and 13 minutes' walk away. Prices start at $114 per night.
3. Delightful Parisian Studio in the Marais District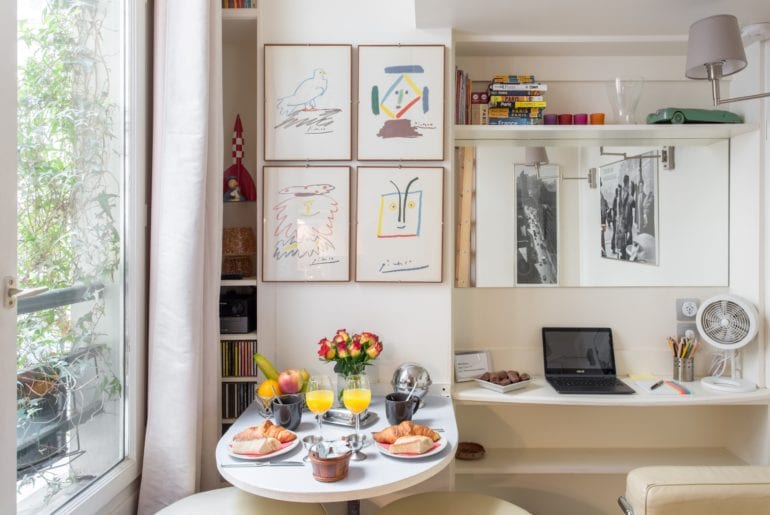 Starting at $85 per night, visitors get to enjoy all the attractions of Parisian life in this adorable studio.Located in the ideal Marais district, it has all the essentials for your comfort and is elegantly decorated. Located at the historical and central region of the capital, this Marais home is particularly rich in cultural life and is close to some of the most popular places in Paris.
Looking for a high end property? Check out luxury Paris properties HERE.
2. Second Floor Studio Apartment

This 17th-century studio apartment is near the Collège des Bernardins rue de Poissy and is situated close to the banks of the river Seine. It boasts a splendid view of the chevet of Notre-Dame. It is also a few mins away from Le Marais, La Place des Vosges, and Châtelet and Hôtel de Ville. Anything you may ever need can be found in this neighborhood. Visitors can stay for only $72 per night.
1. Beautiful Bedroom near Folie-Méricourt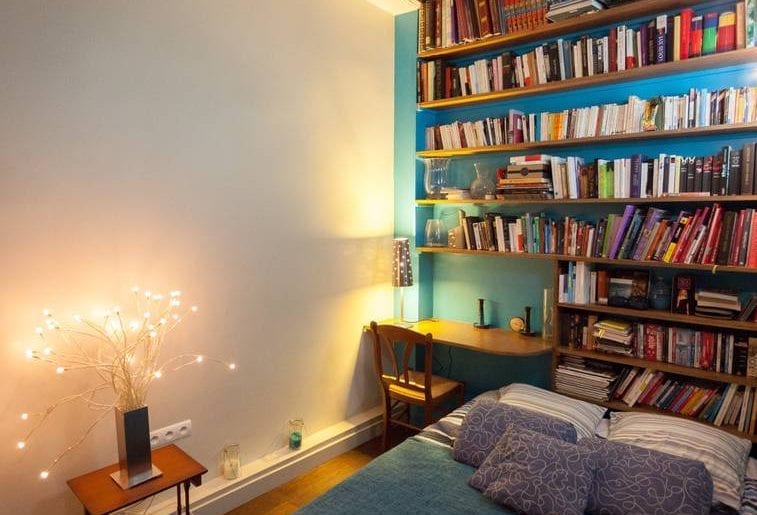 For $59 per night, visitors get to experience the French capital as real Parisians. This private room located in a very lively and accessible Marais neighborhood. So, it is on a vibrant street opulent of restaurants, art galleries, local shops. It's also easy to get to all the local public transportation to expand your exploration! So whether you are looking for a cuisine-driven trip or a low-key adventure, this area is perfect!