Known universally as the "City of Love," Paris is one of the world's most romantic destinations. With its historical landmarks, aromatic cuisine, and towering iconic monument, Parisian vacationers really do have it all.
Whether you are looking for a dreamy weekend get-away with the love of your life, or an extended stay in all the luxury the city has to offer, Paris is the perfect option for your next trip. Below are our favorite rentals on Airbnb which offer comfortable and exquisite lodging services under $400 per night.
8 Fabulous Paris Airbnb Homes in the Marais District
8 Paris Airbnb Homes With Amazing Views Of The Eiffel Tower
8 Gorgeous Paris Airbnb Homes Perfect For Paris Fashion Week
8. Secluded Terrace Garden Oasis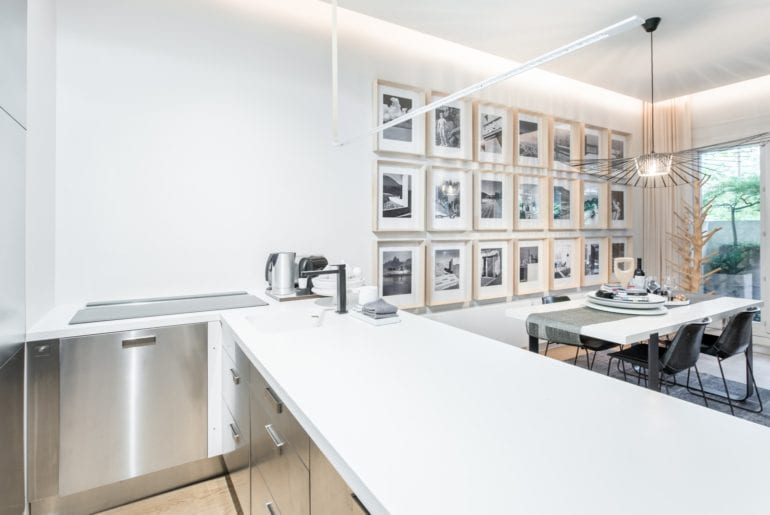 At $343 per night visitors get to relax in a quiet, elegant, and comfortable atmosphere, just a few blocks away from famous Place des Vosges and Le Marais area. This piece of heaven offers all amenities available in a five-star hotel, including a secluded outdoor patio. It is also located in Bastille, a vast area a few blocks away from famous Place des Vosges and Le Marais. This neighborhood is filled with very few tourists, giving it an exceptional local feel.
7. Romantic Apartment with Medieval Charm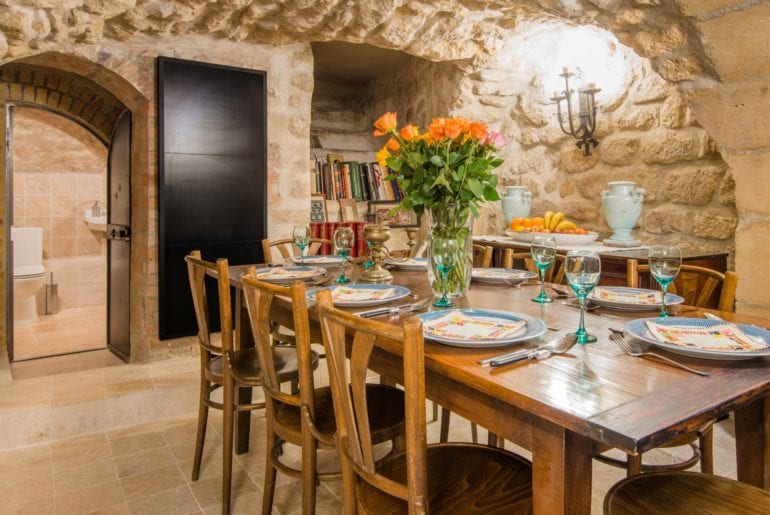 You'll feel as though you traveled back in time to the times of Esmeralda and the Hunchback of Notre Dame in this gorgeous stone home. The exposed beams and medieval vaults give it a unique yet charming personality. Another plus, the price starts at just $364 per night!
Need a cheaper property? Find our affordable Paris rentals HERE.
6. Unique, Architect-Designed Loft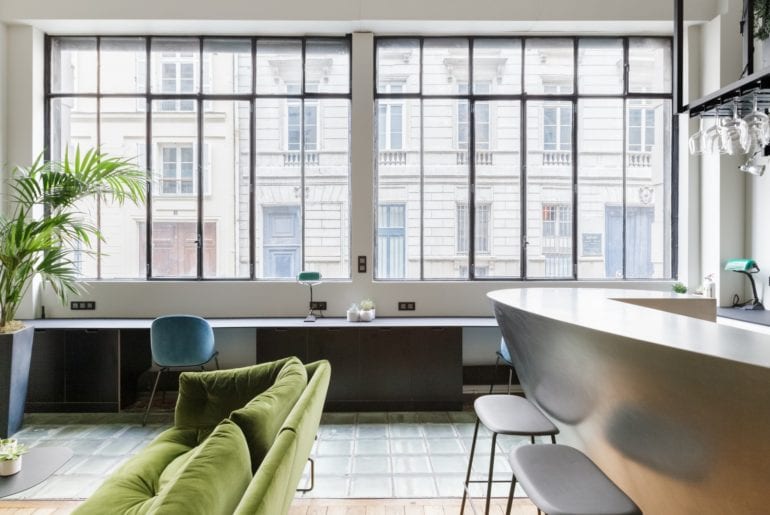 You'd never know this modern oasis was once a laborer's workshop! Redesigned by Studio Hylé Architecture, raw materials and plants were used to give this loft a one-of-a-kind feel. Nearby are highly reviewed bars, galleries, and local hotspots. Additionally, Canal Saint Martin and the Grand Boulevard are only a few minutes away! Pricing starts at $284 per night.
5. Comfortable and Luxurious Loft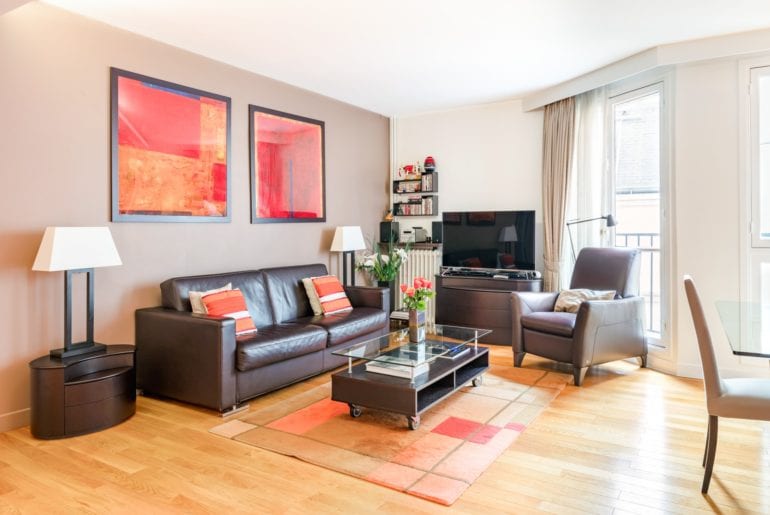 The Tuileries Garden, the Louvre, Place de la Concorde, and La Madeleine are just a short walk away from this expensive apartment. Guests can stay in this cozy apartment overlooking a quiet courtyard where you can unwind with a book or sip your favorite glass of red. You can also visit traditional French restaurants or the fabled boutiques of rue Saint-Honoré, the Printemps and Galeries Lafayette. Starting at $398 per night.
4. Beautiful Apartment with Views of the Eiffel Tower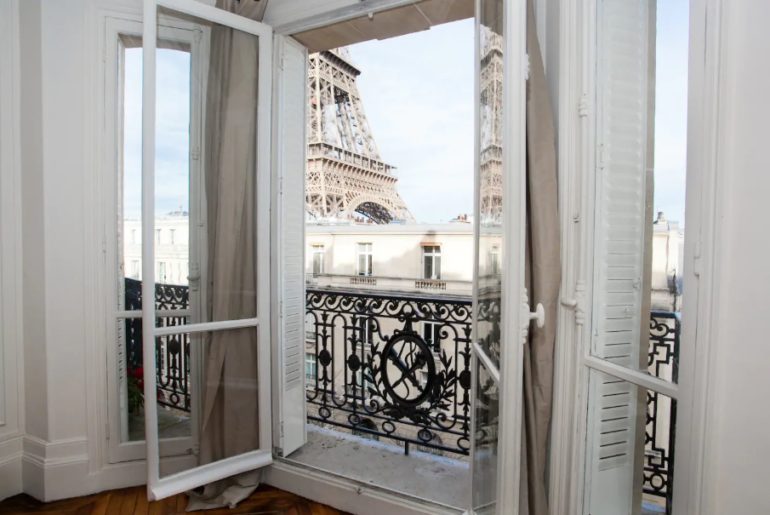 Starting at $381/night, you can stay in this amazing apartment with breathtaking views of the Eiffel Tower. After an exhausting day of exploring the City of Light, come home and soak in the claw foot tub or enjoy the scenery overlooking Paris.
Looking for a mid priced rental? Find our Paris listings HERE.
3. Family Friendly Loft in the Heart of Paris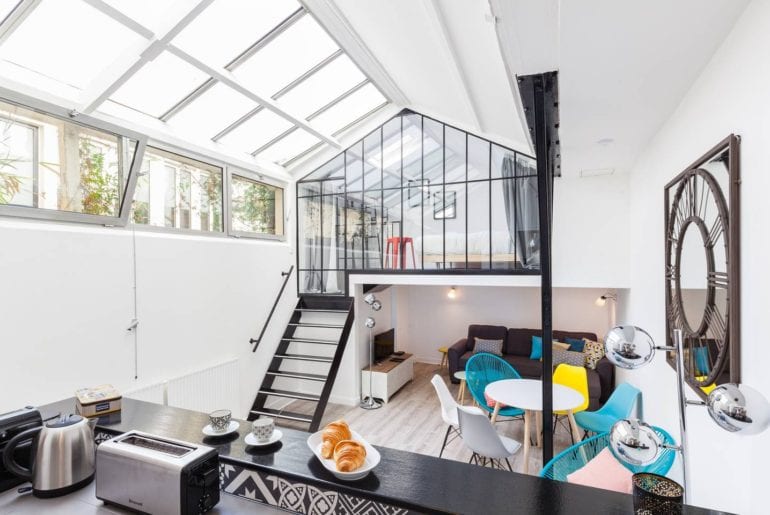 This unique rental starts at $307 per night. It is located in the famous "Le Marais" district, close to the subway and the famous market Les Enfants Rouges. This bright and spacious Atelier is close to all of the city's best touristic attractions. You will fall in love with its "Eiffel style" and a beautiful glass roof.
2. Cozy Flat in Notre-Dame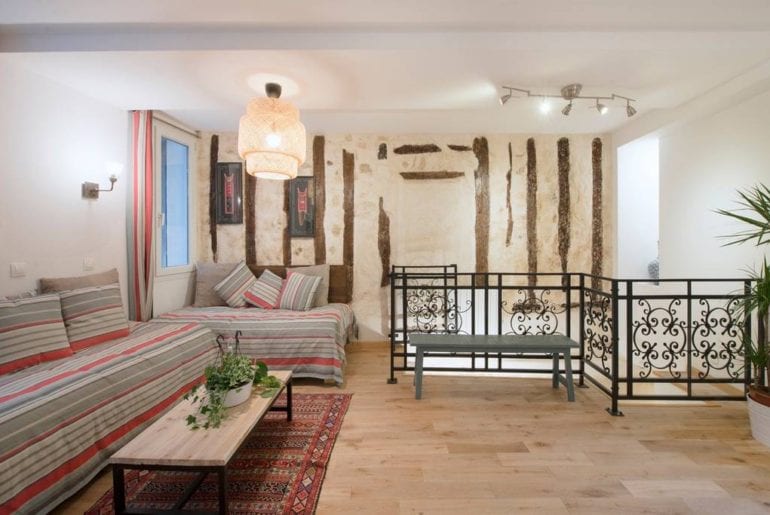 Located at rue Maître Albert, one of the oldest streets in Paris, this home is in one of the most beautifully historic neighborhoods in the city and just steps away from the famous Cathedral Notre-Dame and the Seine River. In addition to being located on a quiet street, it is also very close to shops, excellent restaurants, and public transportation. Rentals start at $341 per night.
1. Lovely Duplex Mansion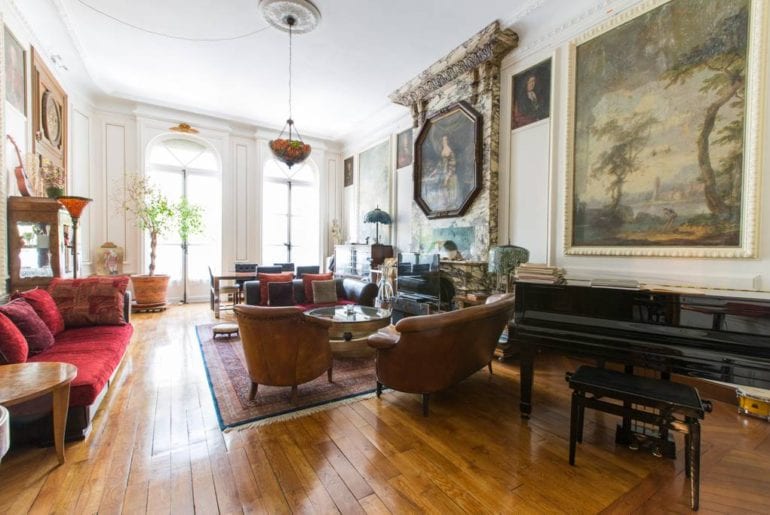 This gorgeous mansion with an on-site housekeeper is located in the heart of the legendary Quartier Latin. It is close to the Pantheon, the Notre Dame Cathedral, and the Jardin du Luxembourg. So  you'll feel like you're in your home away from home with its wonderful décor and homey touches. Starting at $398 per night, it is certainly a suitable place for family vacations and weekend getaways.