In a city as enchanting and exciting as Paris, chances are, you're probably not going to spend a lot of time in your Airbnb anyway so why spend a lot of money it? Given the French flair for style, even some of the smallest, cheapest Airbnbs you can find are as adorable as some of the city's four-star hotels so with that in mind, we've chosen 8 bargain Paris Airbnb homes for Under $100 a Night. From cute lofts to $37-a-night flats, you're not going to believe what we found!
8 Paris Airbnb Homes with Sick Views of the Eiffel Tower
The 8 Most Romantic Airbnb Homes in Paris
8 Classic Paris Airbnb Homes That Will Make You Feel Like a True Parisian
8 Cute Paris Airbnb Homes That Look Like Little Houses
8. Floral Flat – approx. $37 a night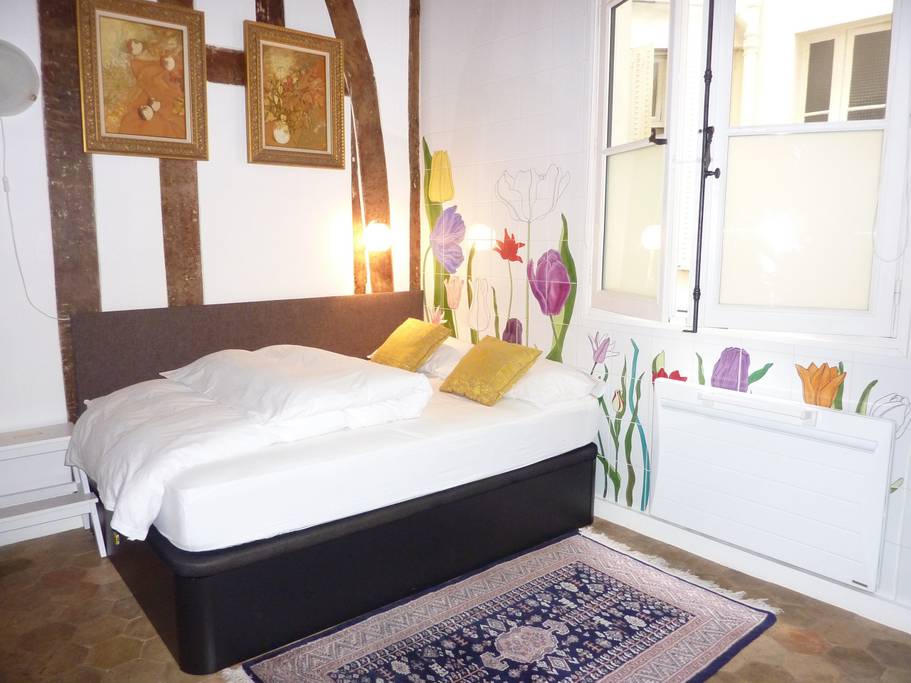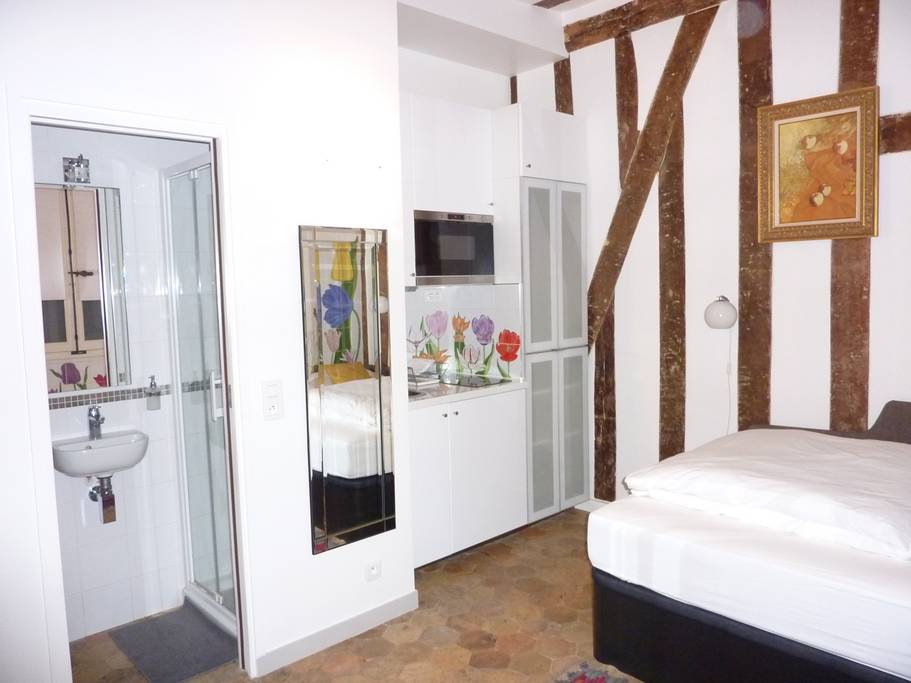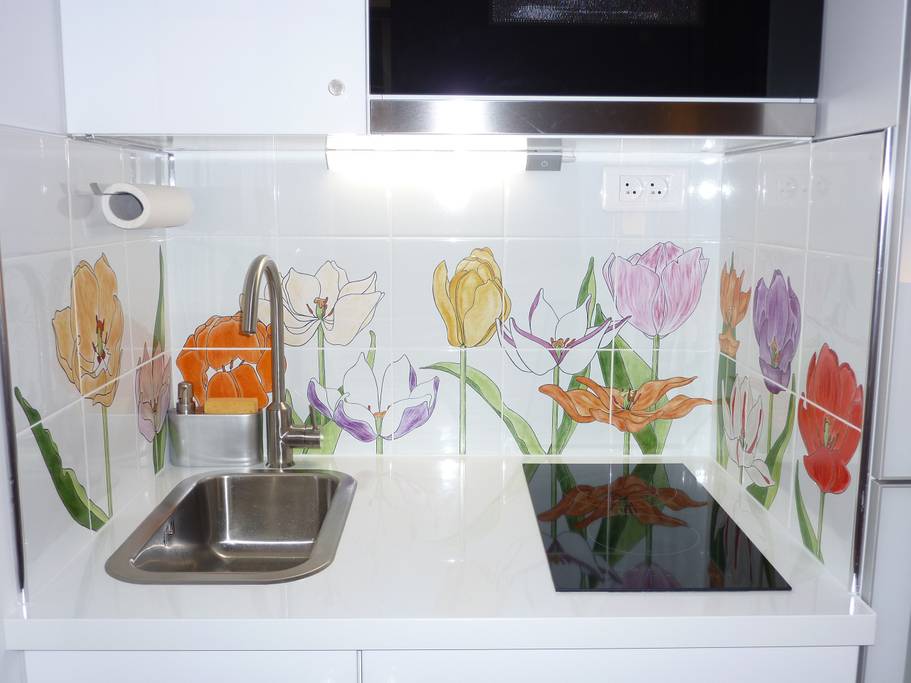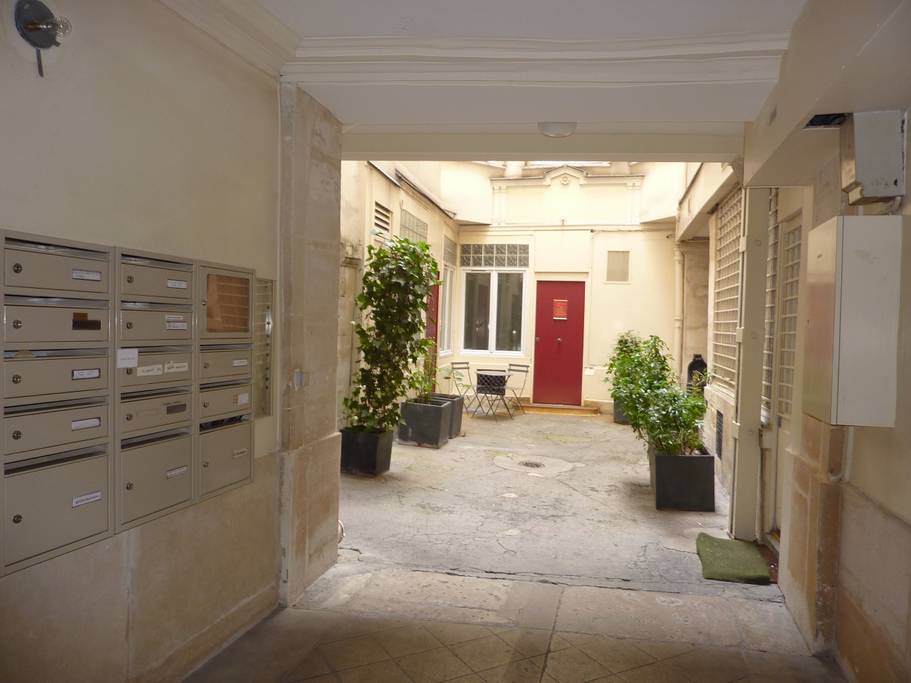 We know what you're thinking and we had the same question: How?!? At $37 a night this Paris Airbnb might not just be one of the best bargains in Paris, but on all of Airbnb! Located near the stunning, upscale, Place des Victoires, this is an insanely cheap place for you to use as a home base, especially for shoppers. Some of the most elegant, quintessentially French stores in Paris (as well as many others) have storefronts around the circle of the Place including Kenzo, Zadig & Voltaire, Claude Pierlot, Maje, Yves Delorme, and Gérard Darel.
You'll also be near the lovely, covered passage Galerie Vivienne, an 19th-century shopping mall that is one of the best and most beautiful shopping experience in Paris. When you're there, don't miss the breathtaking Jousseaume bookstore, Jean-Paul Gaultier, and famed tea house, A Priori Thé. If there's a better bargain in Paris, we can't imagine what it is!
7. Modern Simplicity – approx. $99 a night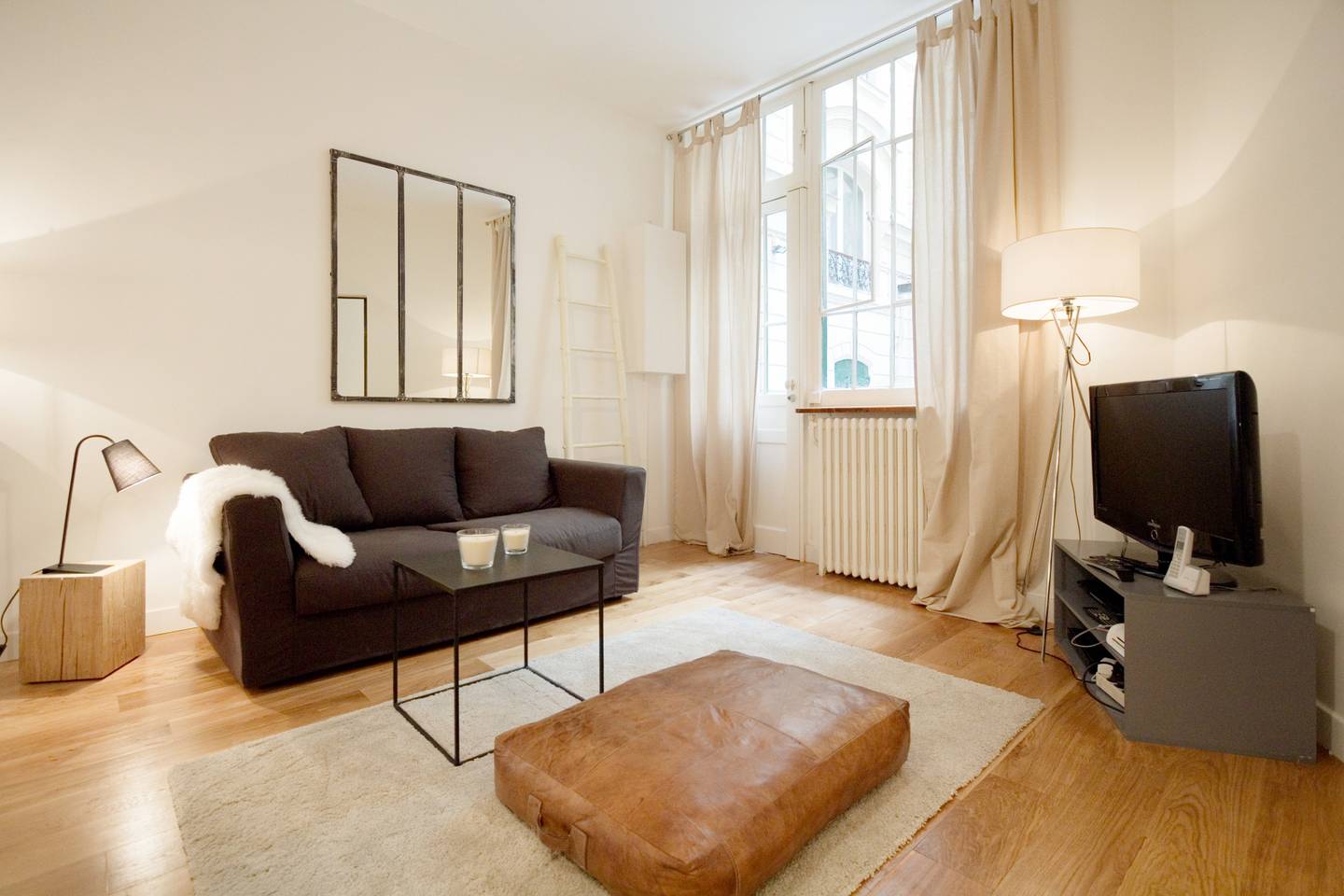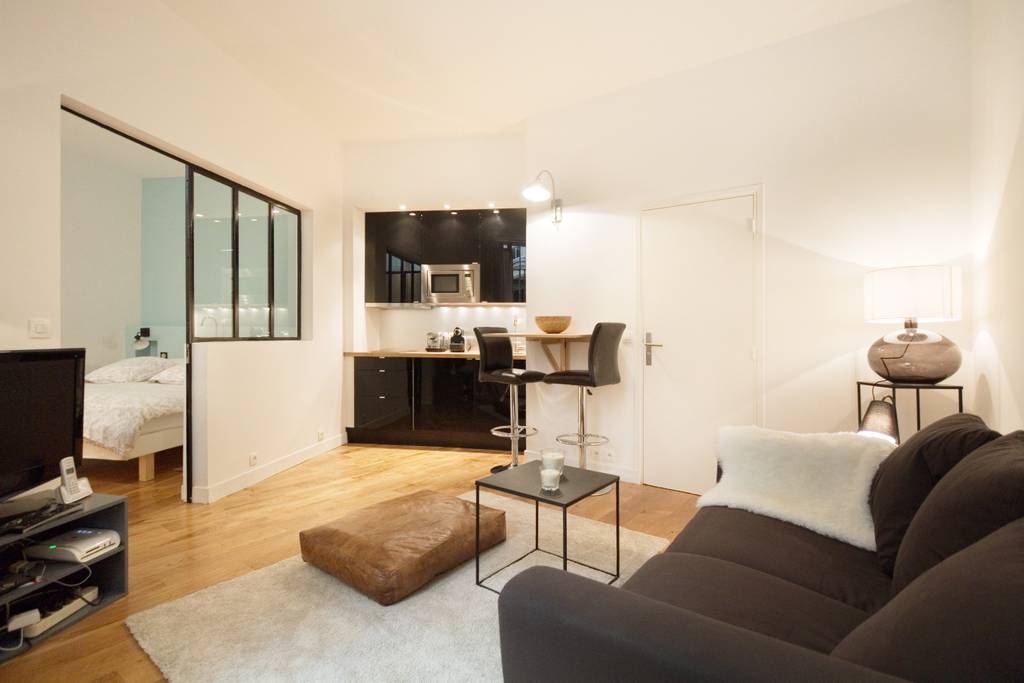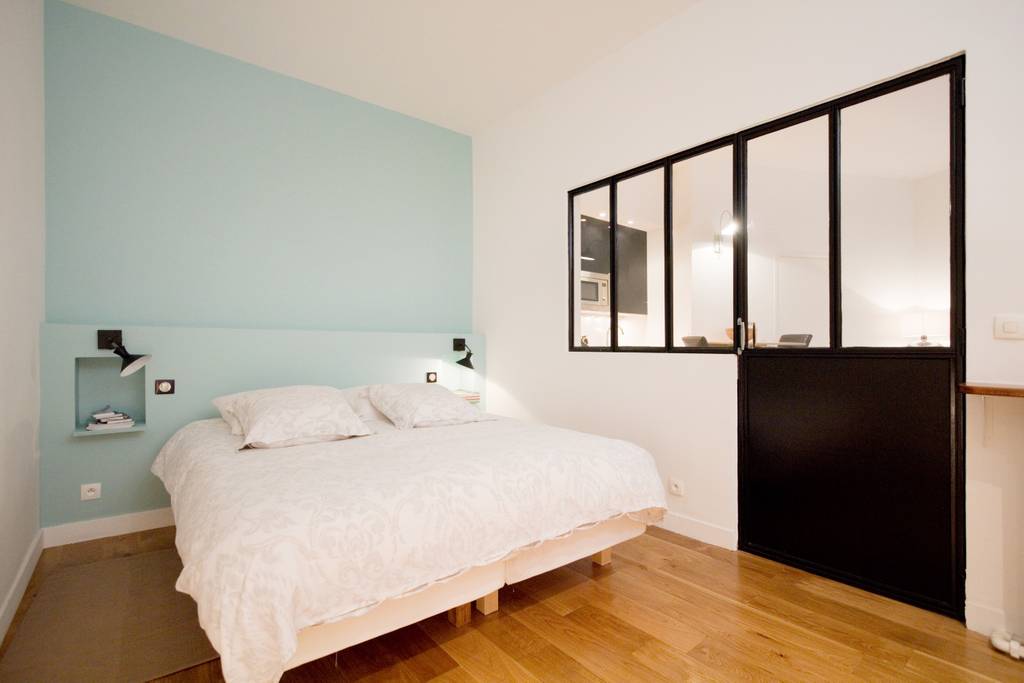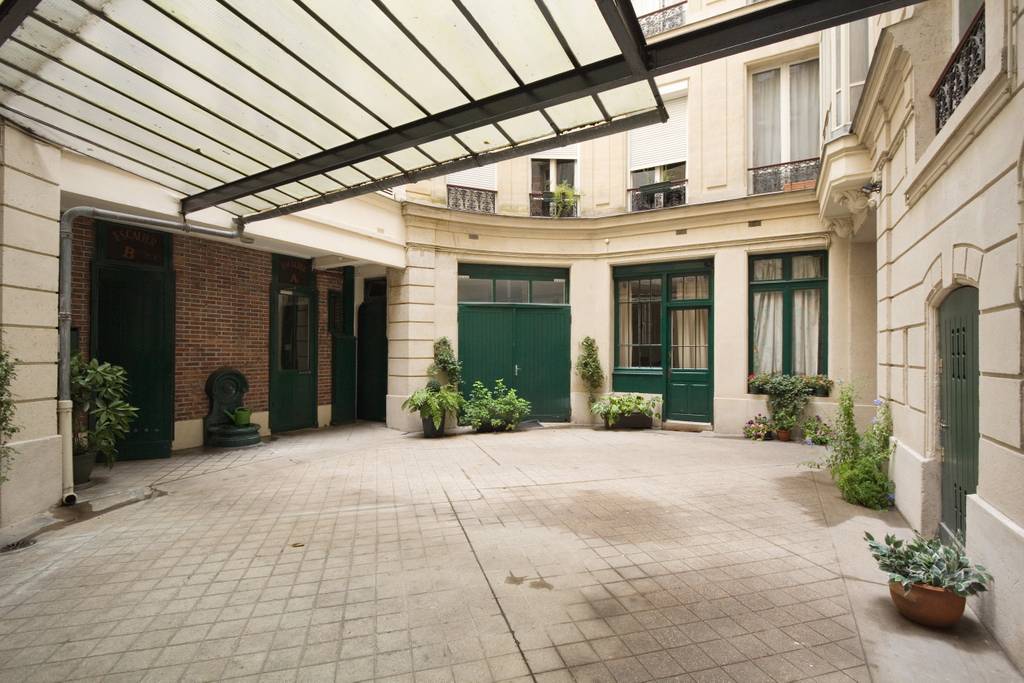 Coming in just under our budget, this bargain Paris Airbnb is just as stylish and Instagram ready as any expensive hotel room. This charming one bedroom is right in the Latin Quarter, putting you in the center of a bustling, happy neighborhood and some iconic attractions. Rue Mouffetard, a busy, historic street full of restaurants, food vendors, music clubs, art galleries, and endless street performers, is close by as is the Jardin du Luxembourg where you can rent a toy boat to sail, sit in a chair by the stunning Fontaine Medicis, or visit the Musée du Luxembourg.
And if that's not enough, you'll be within walking distance of the Saint-Germain-des-Prés area. Sleeping two, this total find is also a great place for a romantic Paris vacation. Just sayin'!
6. Bargains 101 – approx. $101 a night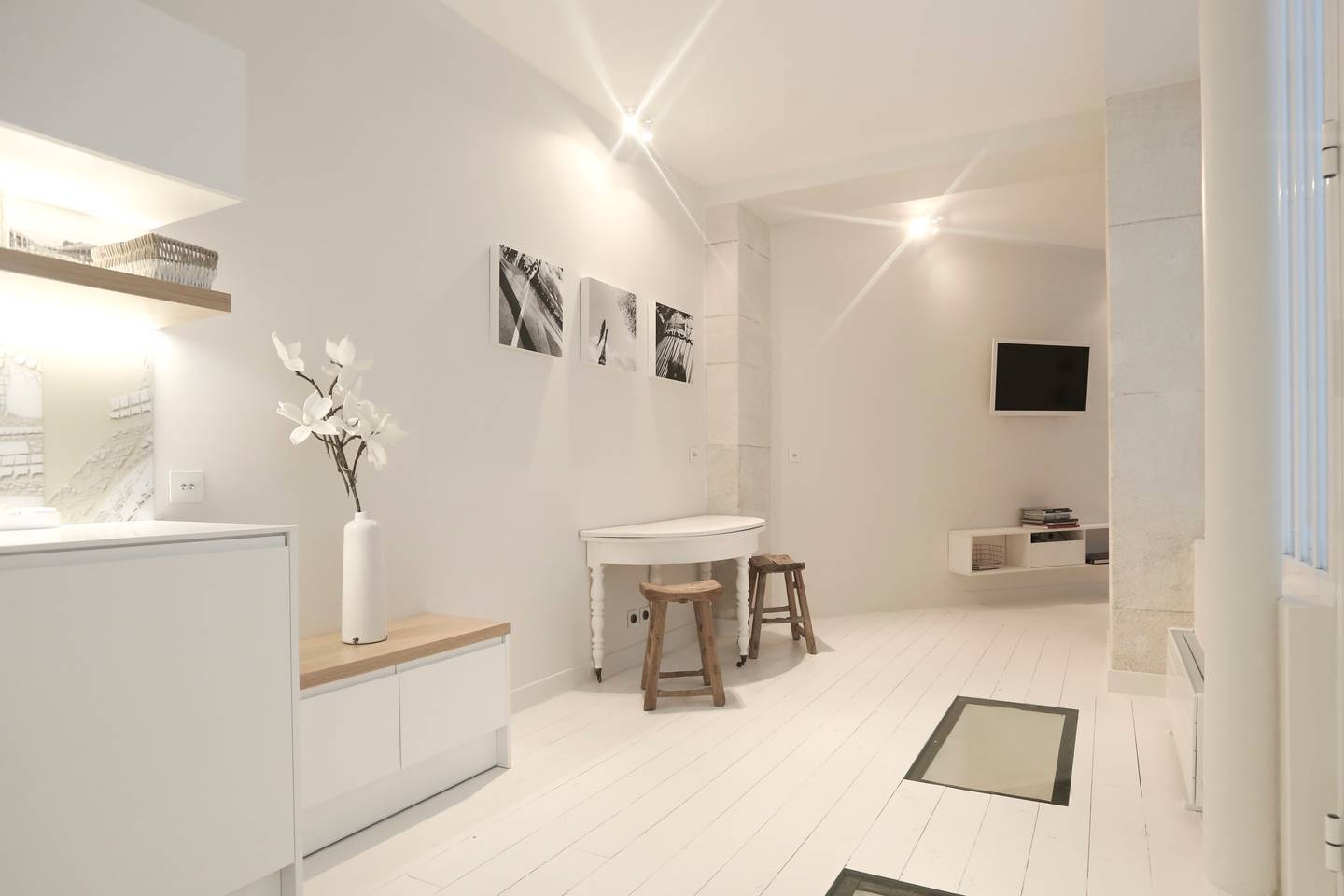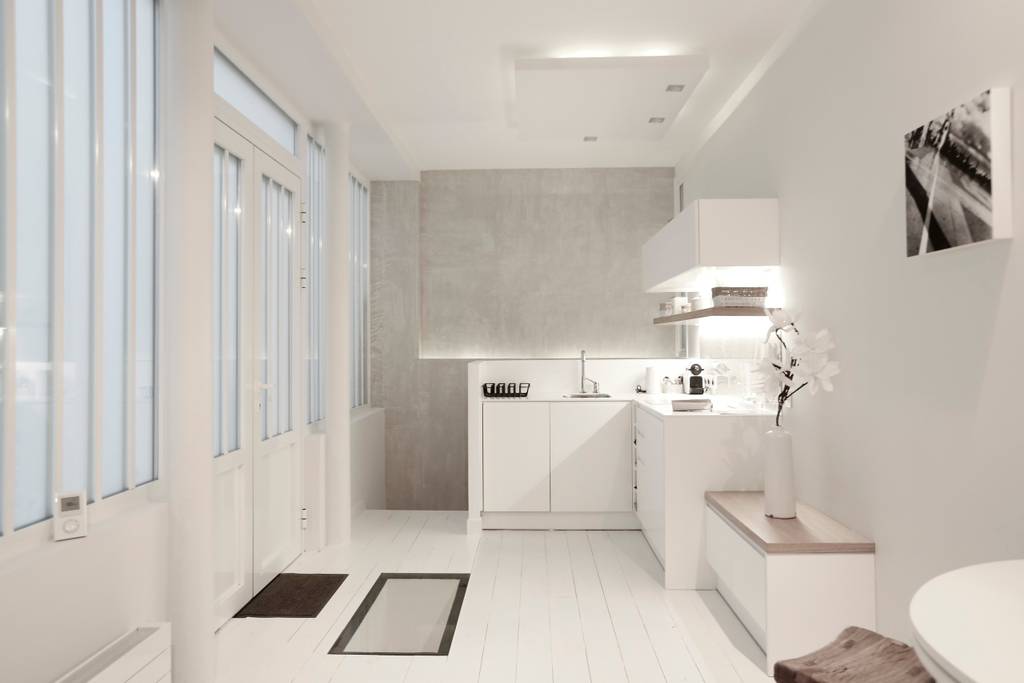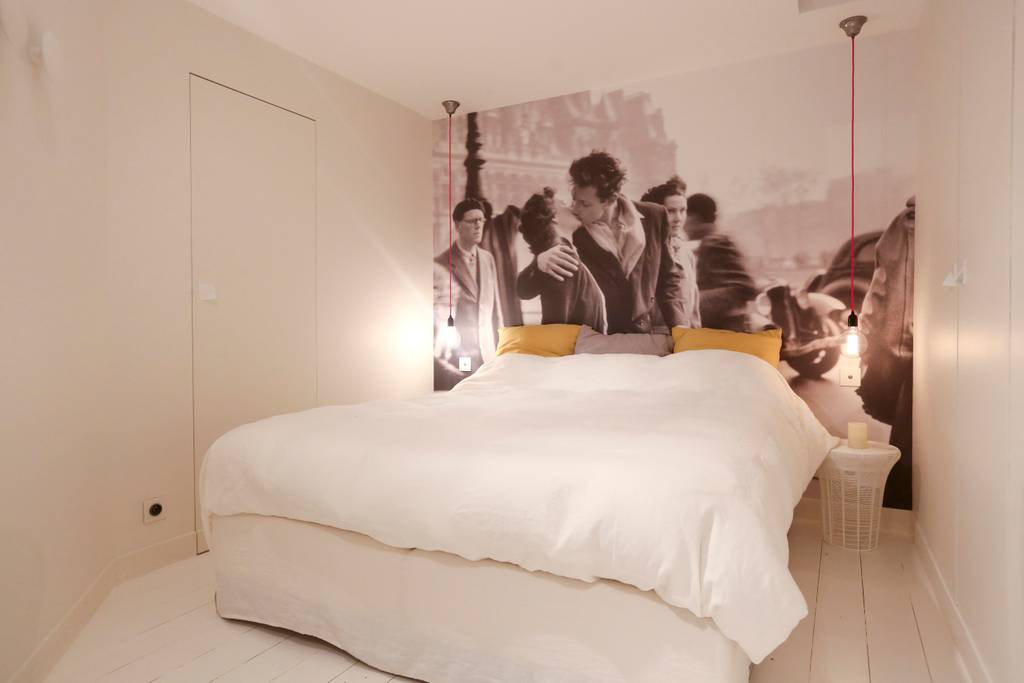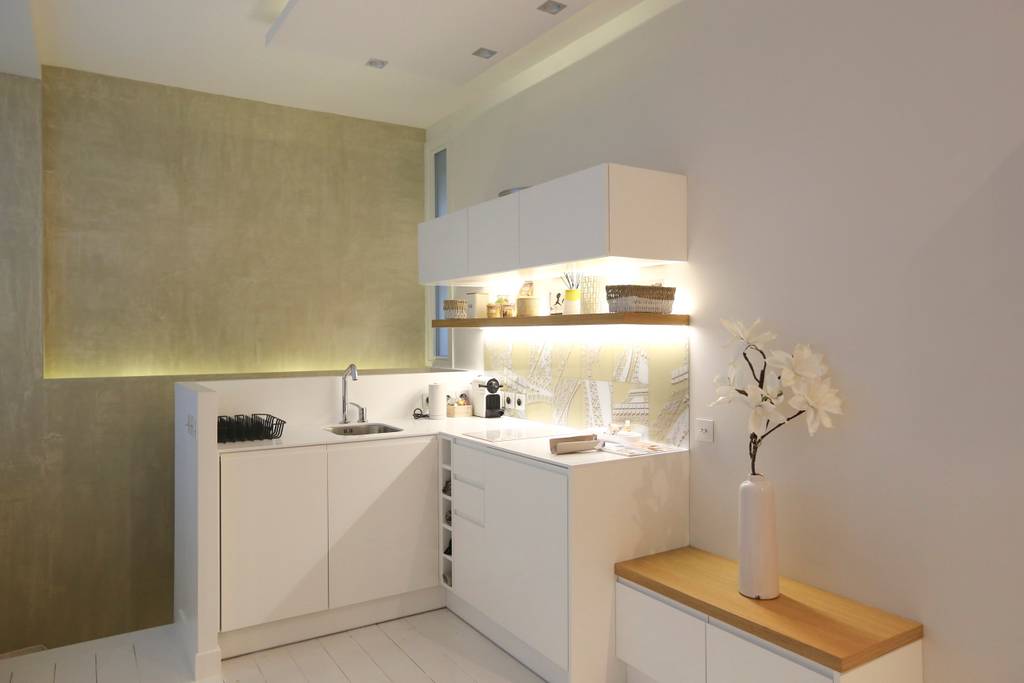 OK, so it's one dollar over our limit, but look how cute it is! Spotlessly clean and imaginatively decorated, this gem of a flat will put you in just south of the Montmartre/Amélie district (now known as South Pigalle or SoPi). With a fully equipped kitchen (including a Nespresso machine), a Bose sound system, and even some basic amenities like shower gel and shampoo.
You'll be near the Sacré-Cœur, the Café des Deux Moulins (that's the café where Amélie worked, but don't go there—the food leaves a lot to be desired), the Musée de Montmarte, the Montmartre Cemetery (where French icons like Edward Degas, actress Jeanne Moreau, and author Émile Zola are all buried), and even the famed Moulin Rouge. And just remember that you can always save that dollar somewhere else!
5. Mouzaïa Marvel – approx. $59 a night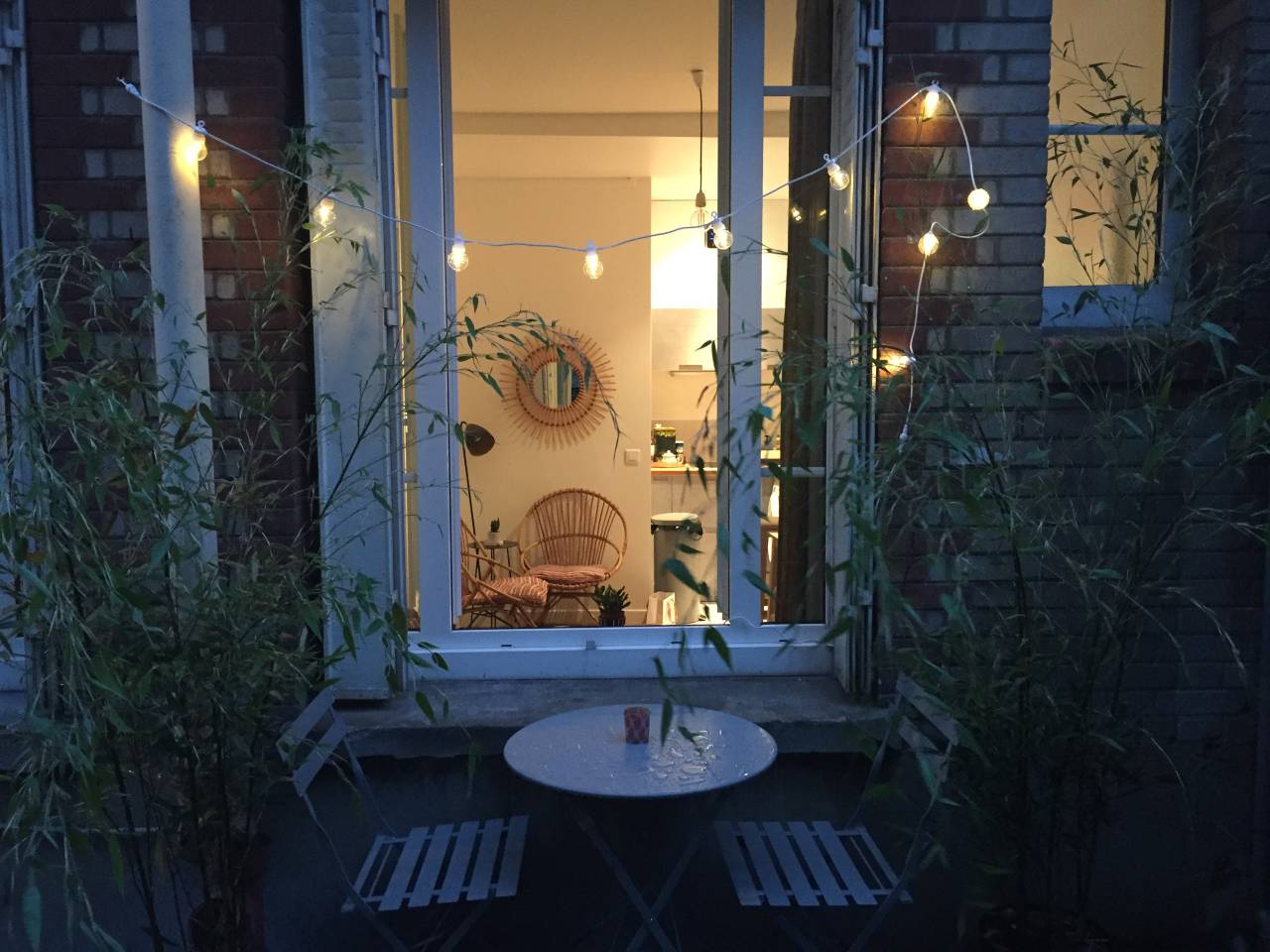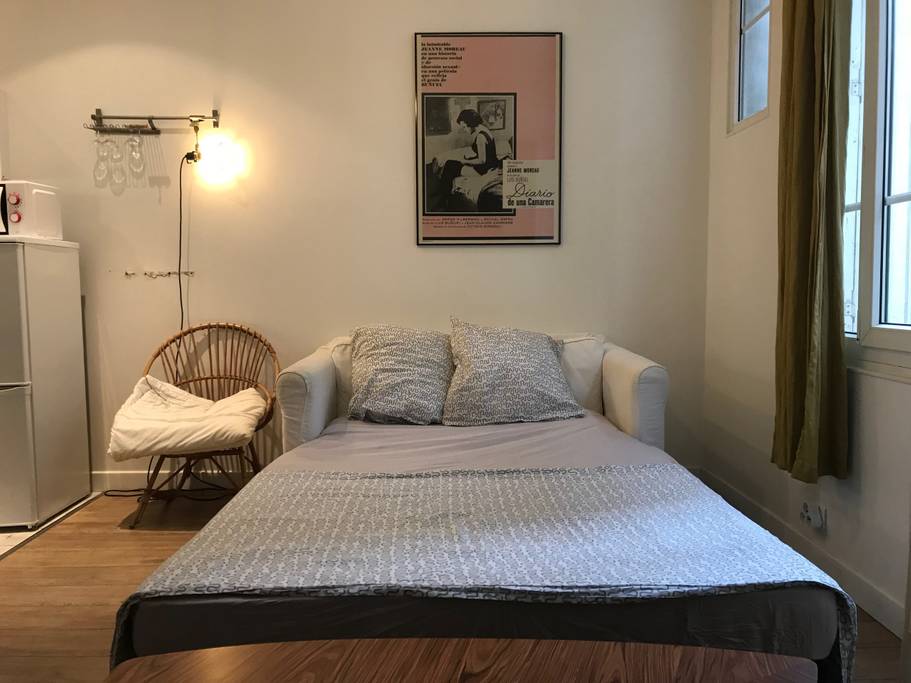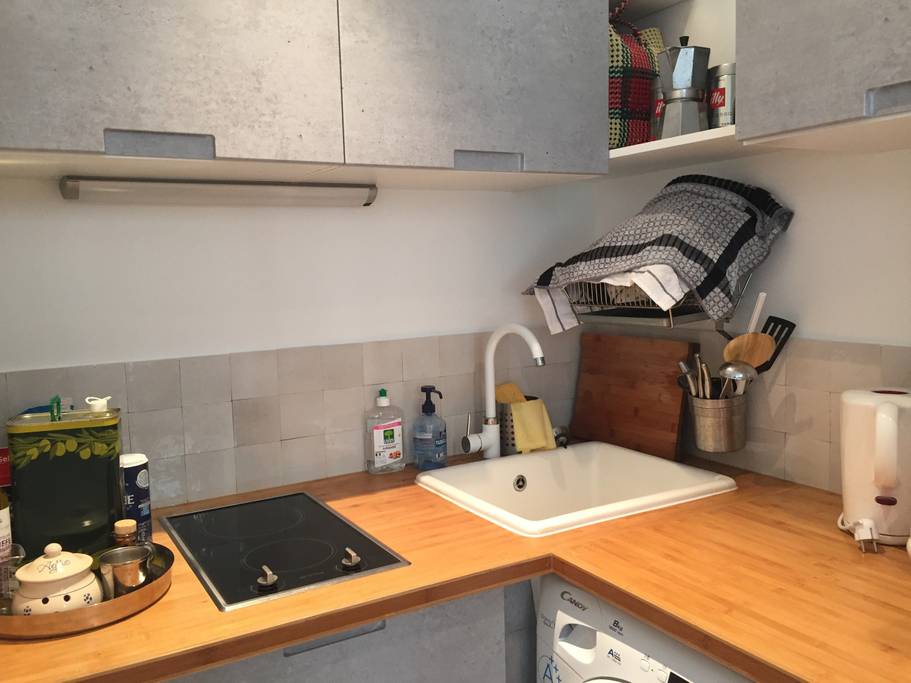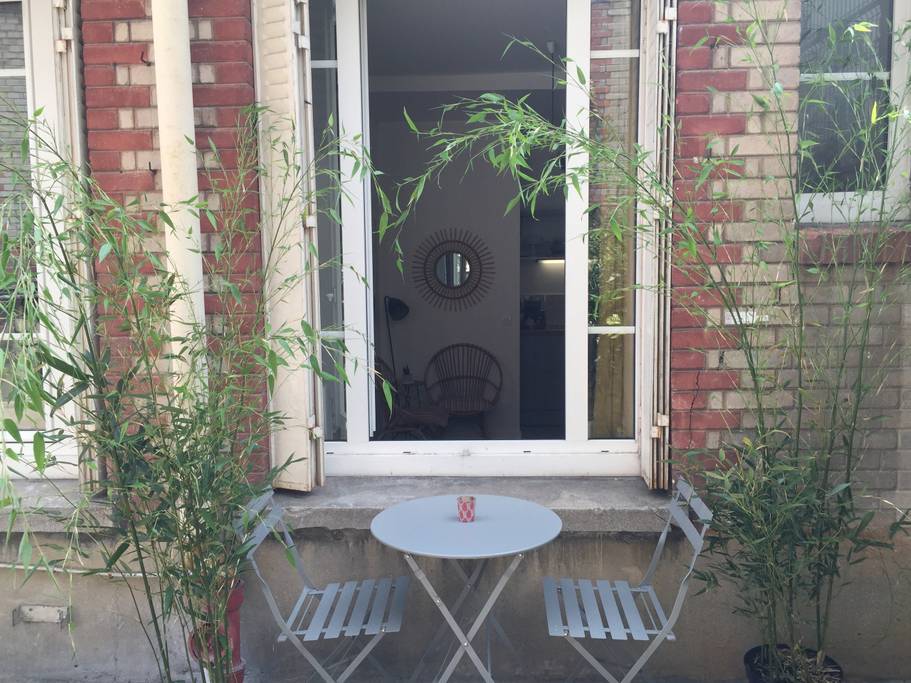 One of the joys of staying in a Paris Airbnb is being able to stay in one of the lesser-explored areas and at $59 a night, this is a great place to do just that. Located near the very unusual Mouzaïa area (also known as the Quartier d'Amérique or the American District), this is a part of Paris many Parisians never even see. One of the most interesting attractions here is the Pavillon du Lac, a stunning restaurant in the fascinating Buttes Chaumont park.
For a slightly more bohemian experience, try Le Pavillon Puebla, another beautiful park restaurant with a wonderful outdoor area. And make sure your phone has a lot of storage because you're going to want to capture the beauty of the Mouzaïa itself as well as the Buttes Chaumont.
Of course, with the studio's adorable little outdoor area, you've got more than enough to photograph. While this studio is slightly off the beaten path, you'll be very close to public transportation so if the bigger attractions of the city are calling you, you'll be able to get there in minutes!
8 Picture Perfect Airbnb Homes for Paris Fashion Week
8 Paris Airbnb Homes with Incredible Glass Features
4. Marais on My Mind – approx. $70 a night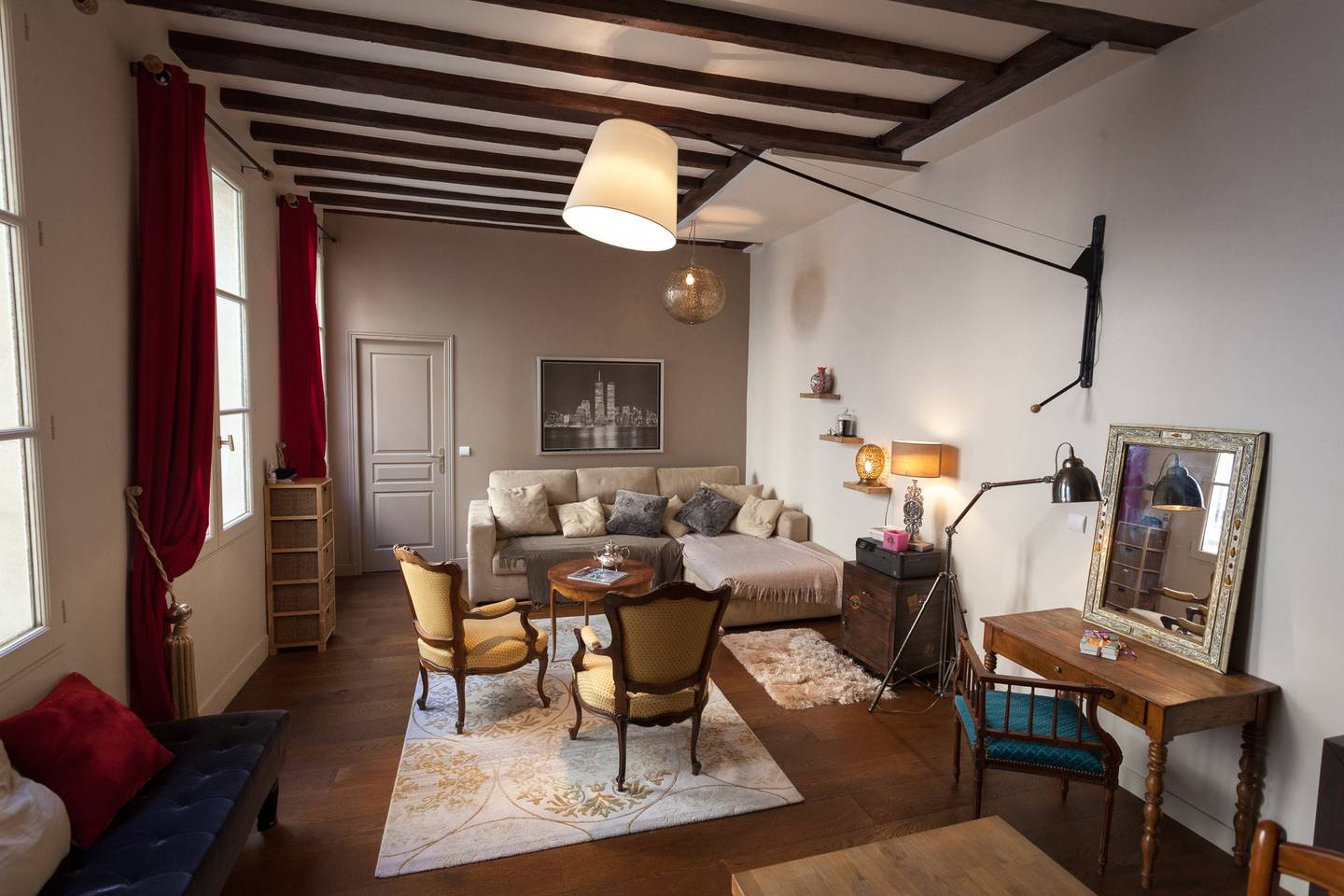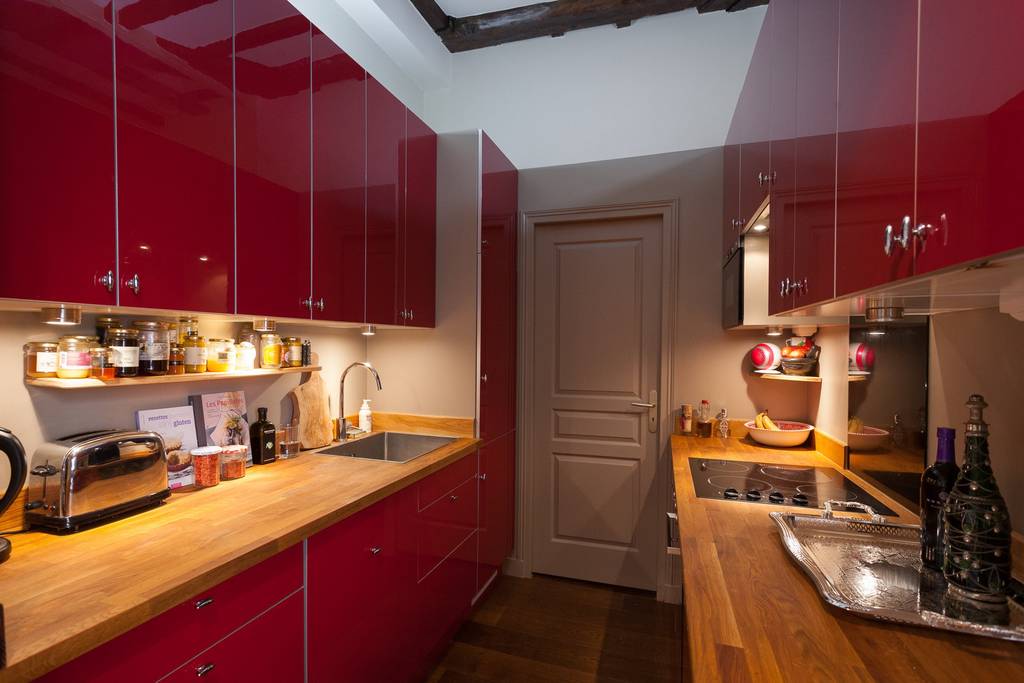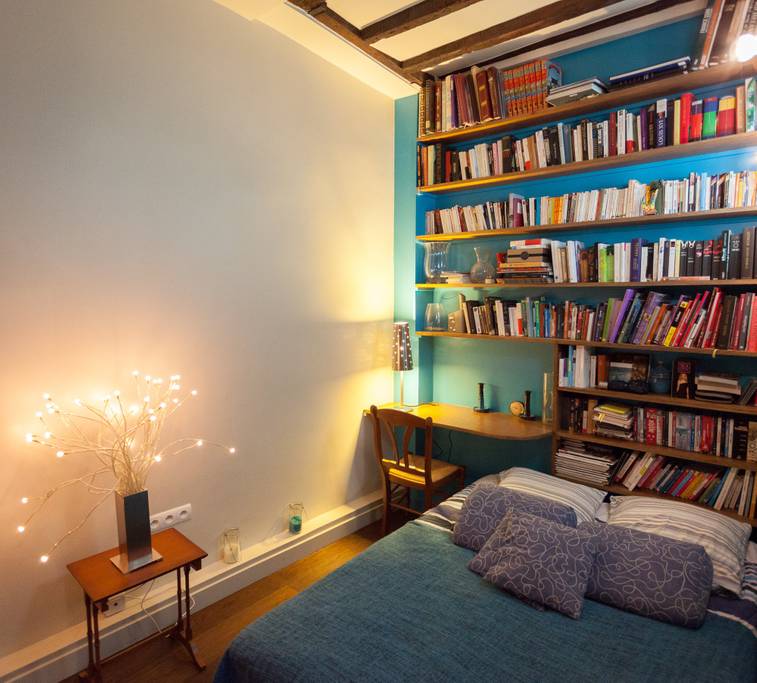 At $70 a night, this Paris Airbnb might just be the best one on our list. Located right in the center of the coveted Marais district, this truly charming private room is easily as attractive and functional as Airbnbs twice the price! Not only will you be right in the center of Paris's hottest district, you'll have your choice of five different métro stations so you'll be able to get anywhere in the city easily!
Close to the newly renovated Les Halles shopping center, the Saint-Eustache church, the Musée Carnavalet, a wonderful museum about the history of Paris which is currently being renovated, the Picasso Museum, and the Pompidou Center, you'll barely have to leave the neighborhood to enjoy yourself. And if you have a sweet tooth, you must check out the Musée du Chocolat!
Maybe the best part of this Paris apartment is that you'll have enough space to store your shopping bags which you'll need since you'll be around great shopping including Merci, a multi-level store that gives all the profits to charity, classic Sandro and the en vogue, colorful, Antoine et Lili. And if all that shopping makes you tired, your room is full of books and magazines to keep you occupied!
3. Plain But Perfect – approx. $26 a night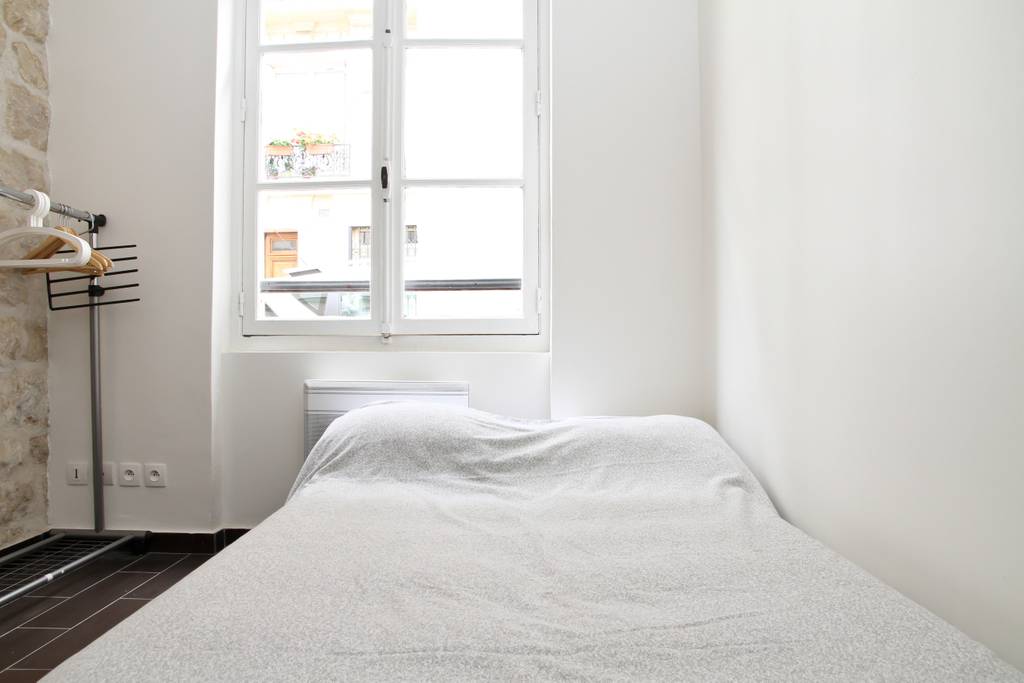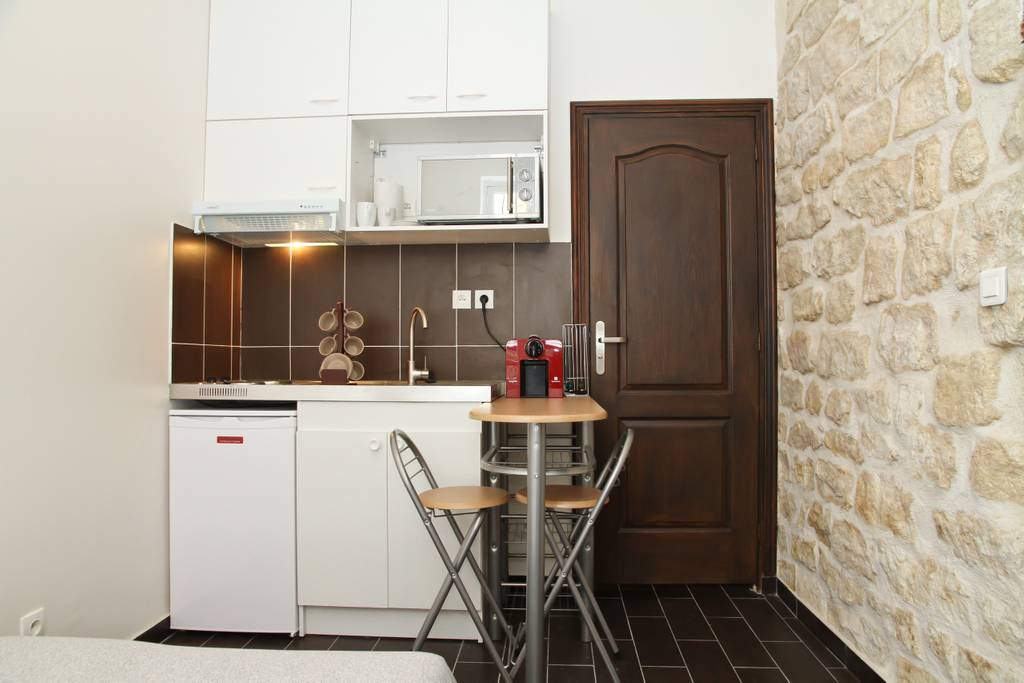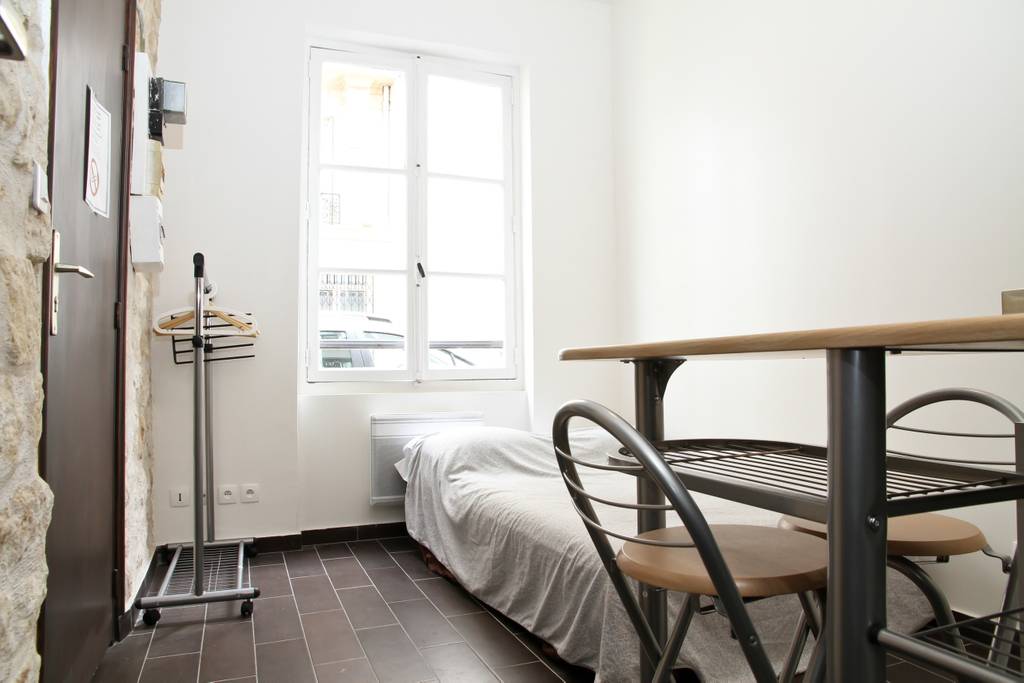 OK, it's a little small, it's hardly glamorous, but it's super clean and IT'S $26 A NIGHT!!! What more do you want??? Two minutes away from the nearest metro station, you can be near all the major attractions of Paris in minutes! With free wifi, a 150-channel television, microwave, fridge, espresso machine, and a private bathroom, you'll have just about everything you need and would have at a more expensive Airbnb.
You'll be near the beautiful and picturesque Parc Monceau, the Musée Jacquemart-André, the famous "Wall of Love" art mural, and the fascinating Musée Cernushi which focuses on Asian art, and the cannot-be-described Musée Gustav Moreau. And if you can brave the tourists, you'll be just a few minutes from the Arc de Triomphe, although frankly, we think booking this crazy cheap Paris Airbnb is triomphe enough!
2. Eclectic Excellence – approx. $74 a night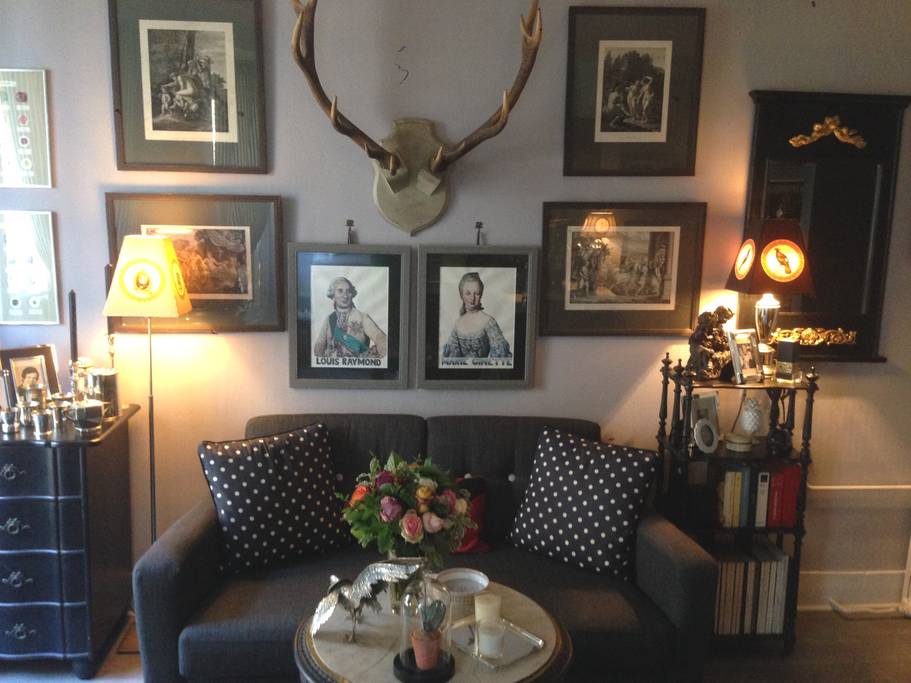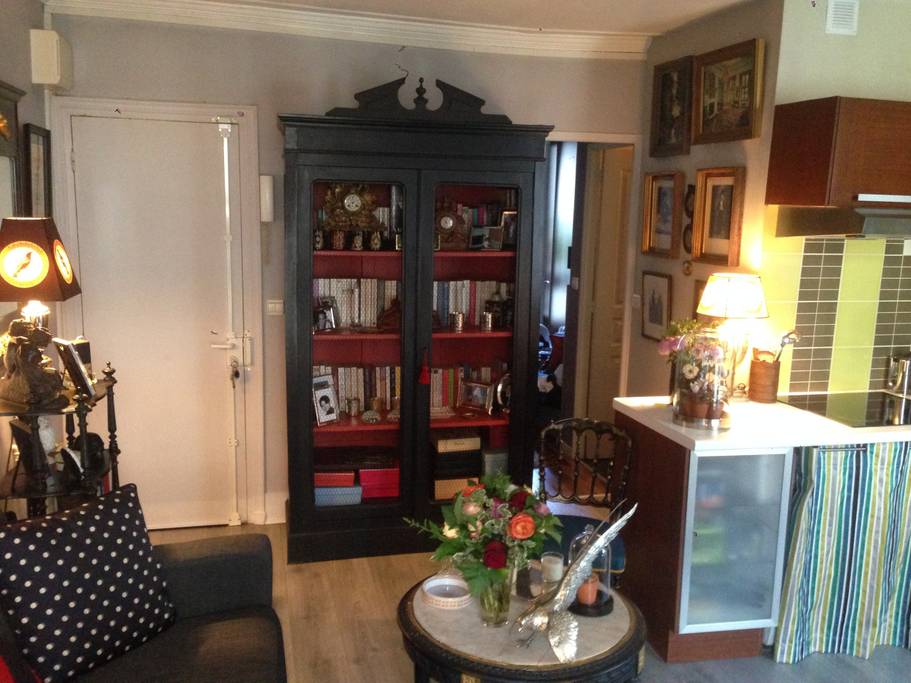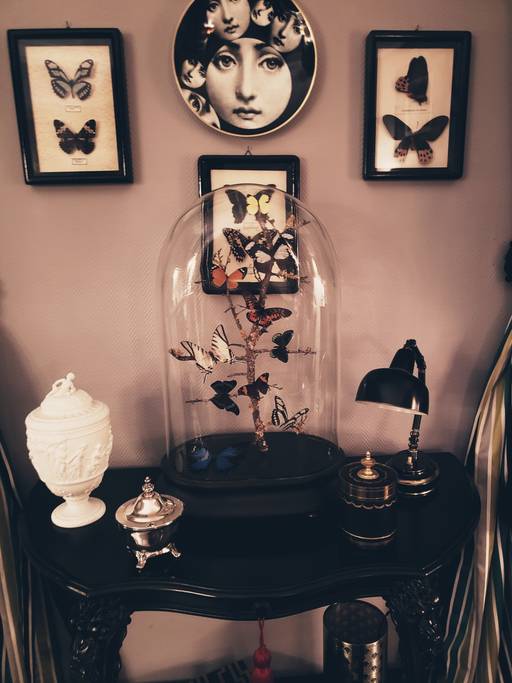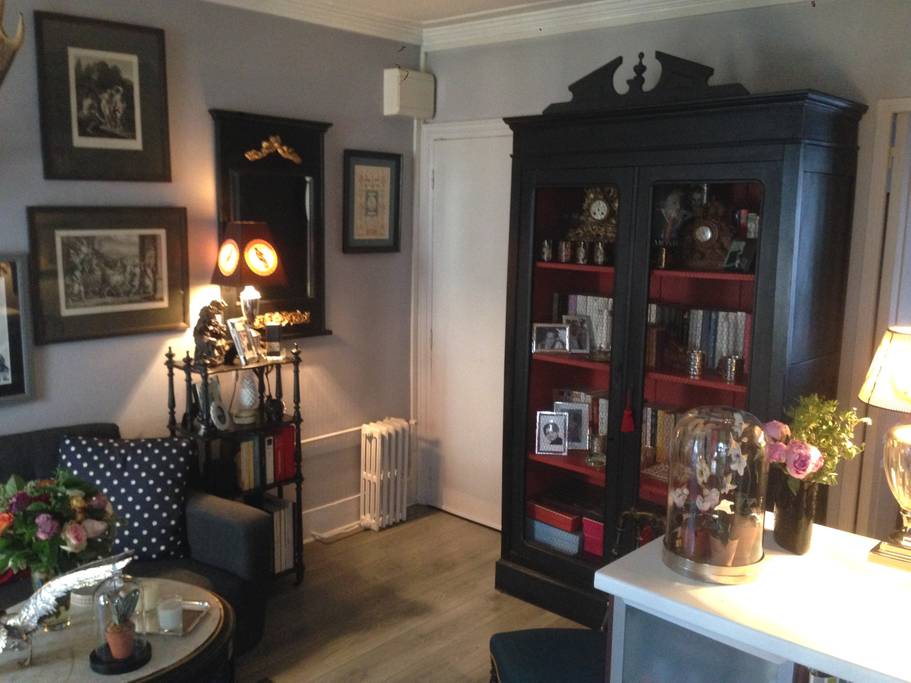 How…fun…is…this?!? With the feel of a Paris antiques store, this cozy, eclectic Paris Airbnb has something to discover in every corner, kind of like Paris itself! In an area with tons of little bars and restaurants, you won't have any shortage of places to eat and drink!
This fourth floor one bedroom is right near the big department stores like Galeries Lafayette (where you can see fashion shows for free), Au Printemps (which carries every major label you can possibly imagine), and FNAC, a book lovers paradise (it's a total rabbit hole so don't go in unless you have a lot of time to spare).
This fascinating one bedroom is also very close to the Opéra Garnier which is a total must-see, especially for fans of the musical, "Phantom of the Opéra." Situated on the 4th floor, this Paris Airbnb looks out over a lovely garden. You'll certainly never stay in a more unique Airbnb in Paris or anywhere else!
1. Honoré System – approx. $91 a night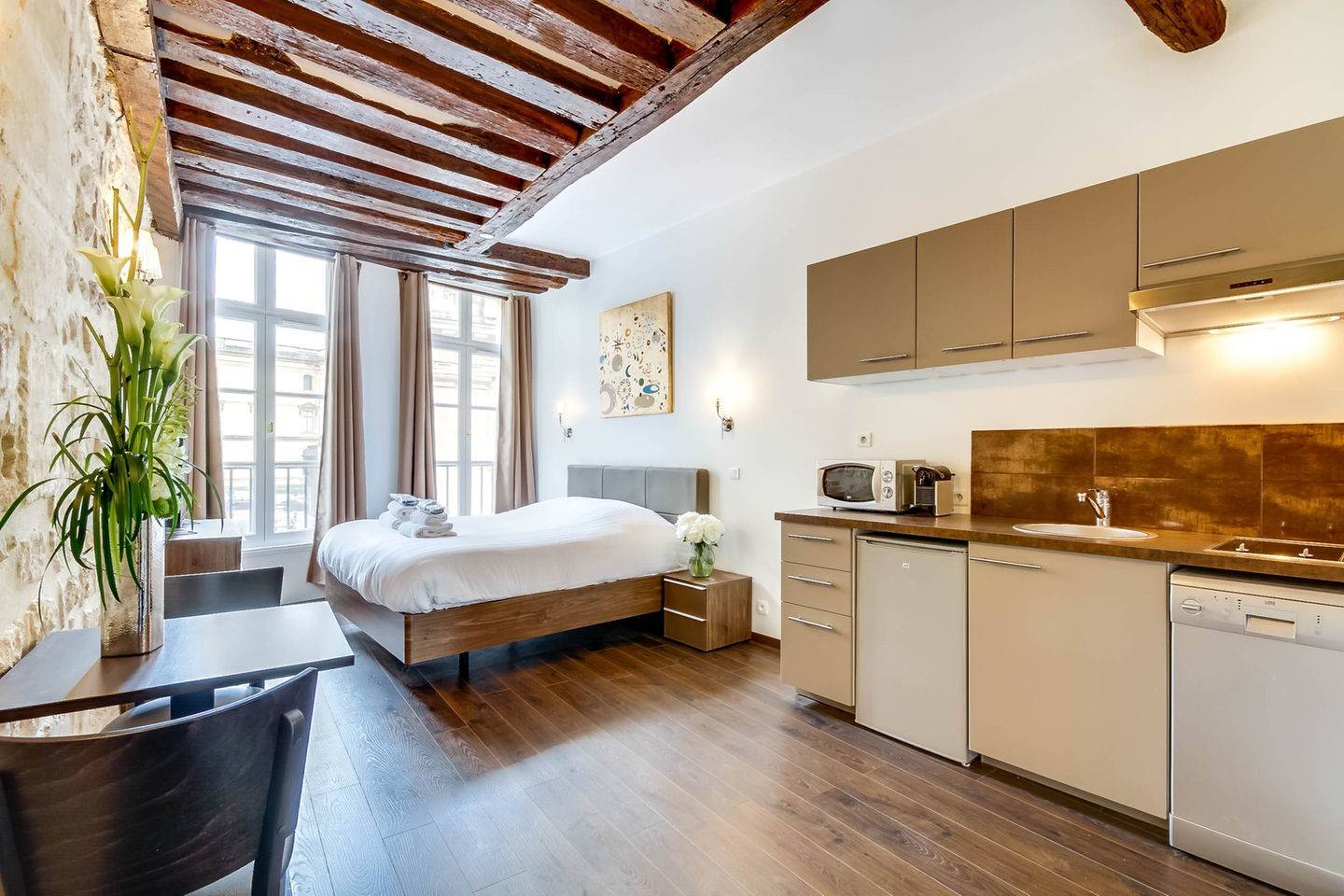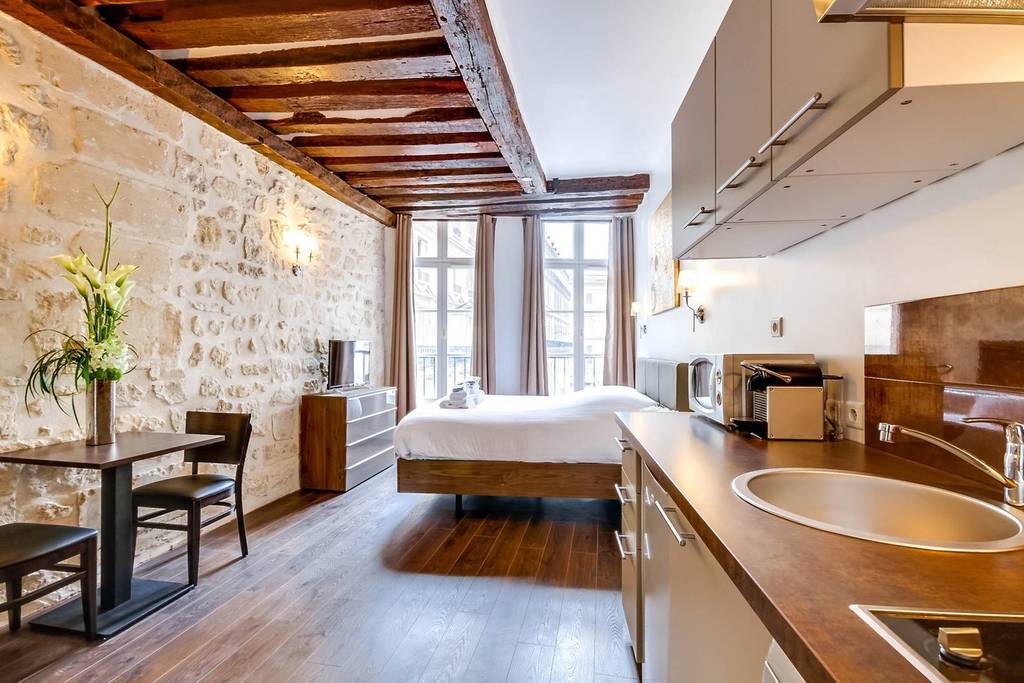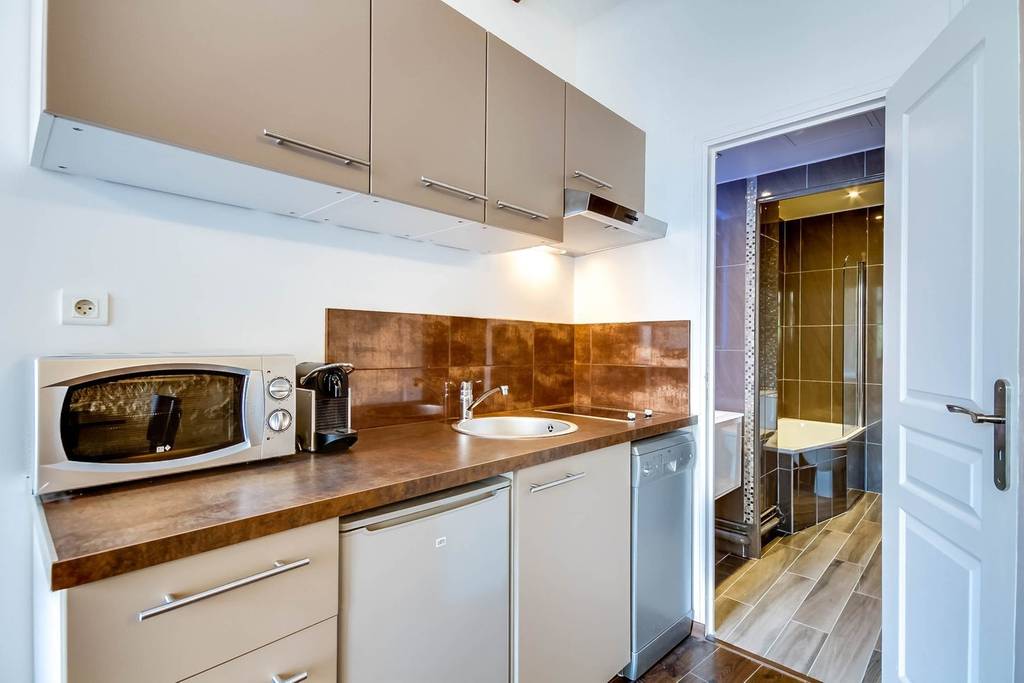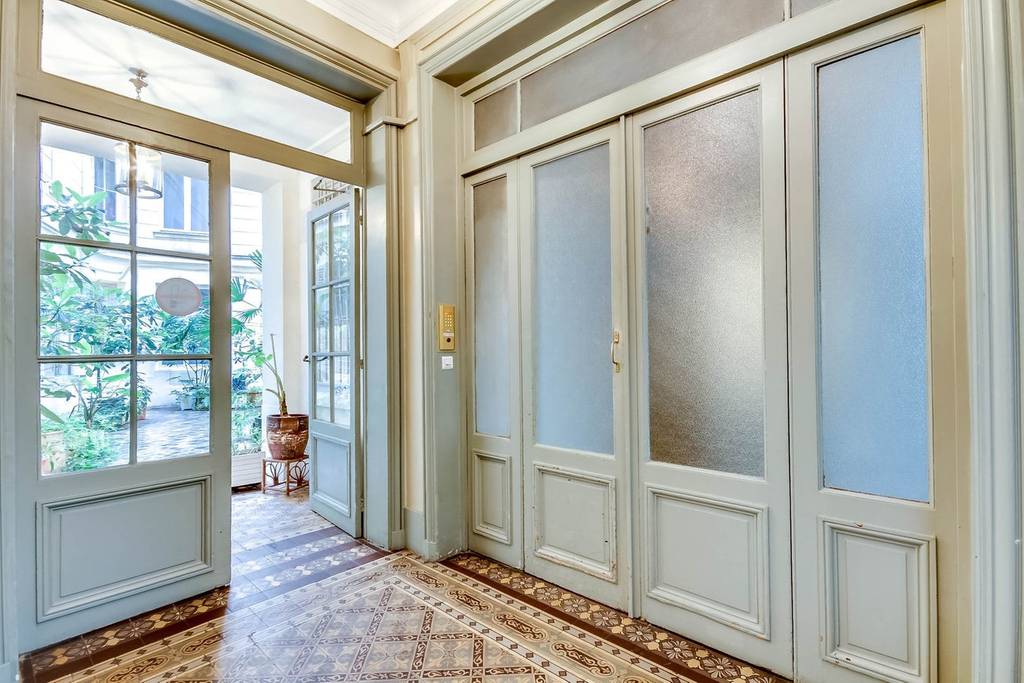 If there is a reason not to rent this incredible Airbnb in Paris, we can't think what it is. It's on the incredible rue St-Honoré, which is possibly the most perfect, fun, centrally located street you could ever imagine staying on in Paris. Just steps from the Louvre museum, this street also includes perfume stores Goutal Paris, Roger & Gallet, and Penhaligon's, Clergerie shoes, the Hermès flagship store, famed lingerie store, Chantal Thomass, leather goods store, Goyard, ceramics shop, Astier de Villatte, and even American favorite, Kiehl's.
You'll also be within walking distance of the Palais Royal where you can not only roam the stunning gardens but shop in the exclusive shops in the courtyard. Vintage lovers should stop at famed dealer Didier Ludot where you can find the just about any major designer's work you can imagine. And since you're saving so much, you'll have a little mad money to spread around!