Check out some of the best Airbnb Scottsdale Arizona properties available for vacation rental right here! Scottsdale, Arizona is nicknamed 'The West's most Western Town'. Located in Maricopa County Arizona, it is bordered by the city of Phoenix on one side and some not inconsiderable mountains on the other. Continually rated as one of the best communities to live in, Scottsdale has a thriving urban center with a whole bunch of great restaurants, shops and art galleries. Scottsdale is smack-bang in the middle of the Sonoran Desert, and the renowned McDowell Senoran Preserve has scenic desert landscapes with over 60 miles of trails. Check out our favourite Scottsdale Airbnb properties right here:
8 Of The Best Airbnbs In South Mountain, Phoenix
8 Fantastic Airbnb Phoenix Properties 
10 Of The Best Luxury Charleston SC Airbnb Properties
8. A Golfer's Paradise Pool Home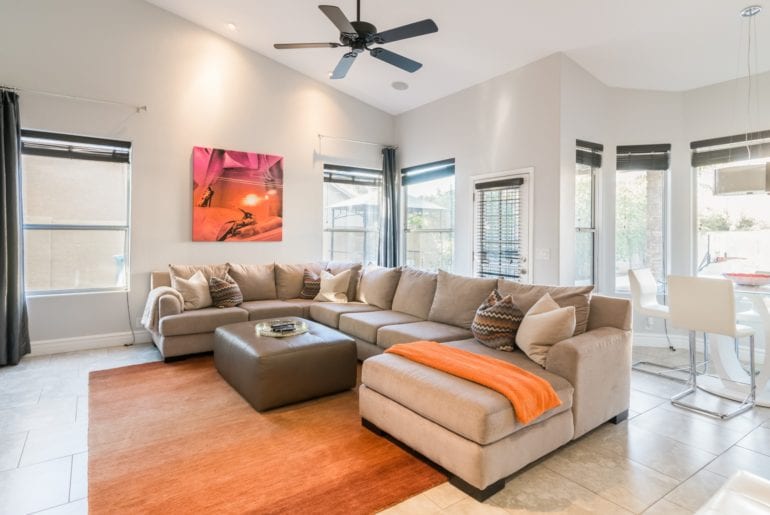 This Scottsdale Airbnb property has been newly renovated to a high standard. It features a pool table, fully equipped kitchen, and is close to local golf courses. This 4 bed 2 bath home can accommodate up to 9 people. $209 per night.
7. A Brand New Scottsdale Bungalow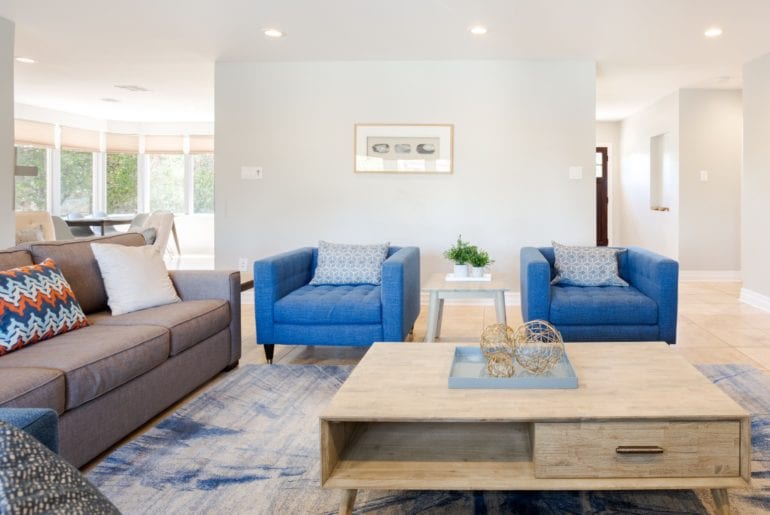 This beautiful Airbnb bungalow is brand new and features a host of amenities. Includes pool, fire pit, BBQ, horseshoe pit, pool table and pizza oven. This home is within walking distance of old town Scottsdale. $235 per night.
6. A Desert Oasis near Old Town Scottsdale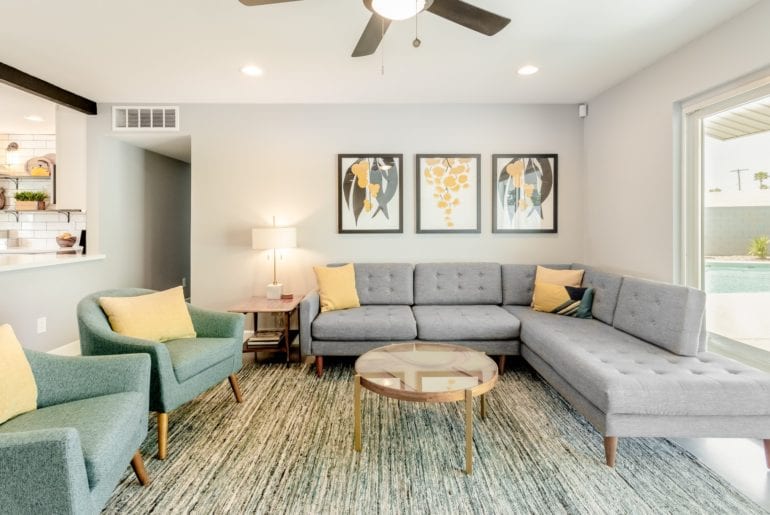 A lovely modern Airbnb home is located close to Old Town Scottsdale. Features an open floor plans, desert landscaping and private heated pool. This home has 3 bedrooms and 2 bathrooms and can accommodate 6 guests. It also has a private backyard and is near 30 miles of walking and hiking trails. $275 per night.
5. A Luxury Mountain View Home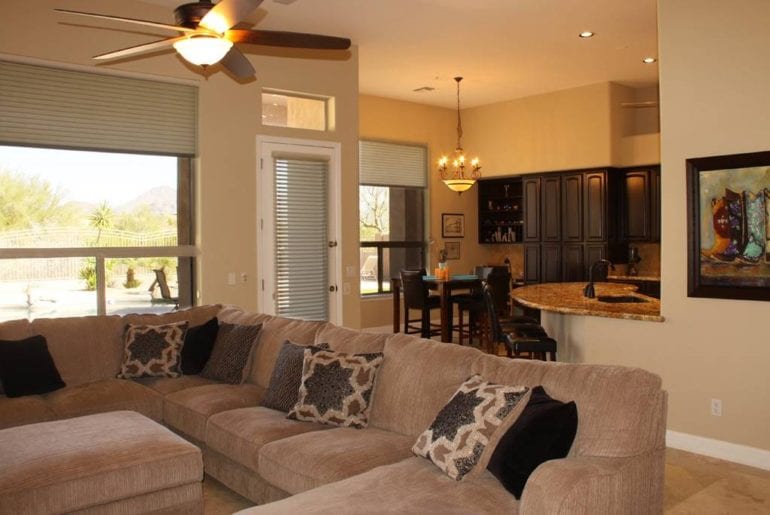 Enjoy stunning views of the mountains from the Airbnb Scottsdale luxury property. This 4 bedroom home features travertine floors, hot tub and pool. Located in an upscale gated and guarded community. $4012 per night
4. A Dream Luxury Villa with Heated Pool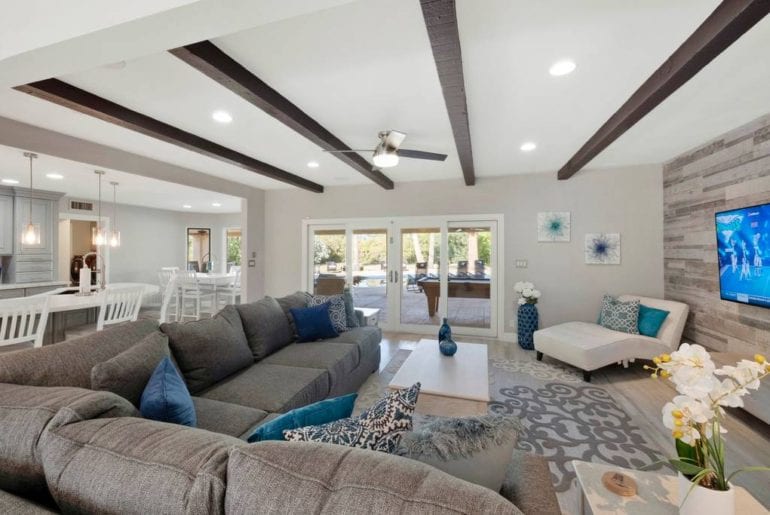 Hold a family gathering or entertain large groups in the luxury Scottsdale Airbnb Villa. This home has 6 bedrooms and can accommodate over 16 guests. Situated on 1 acre with a private heated pool, hot tub and is in a desirable Scottsdale community. $450 per night.
Looking for more Arizona rental homes? Find some HERE.
3. A Scottsdale Pool Home in Upscale Location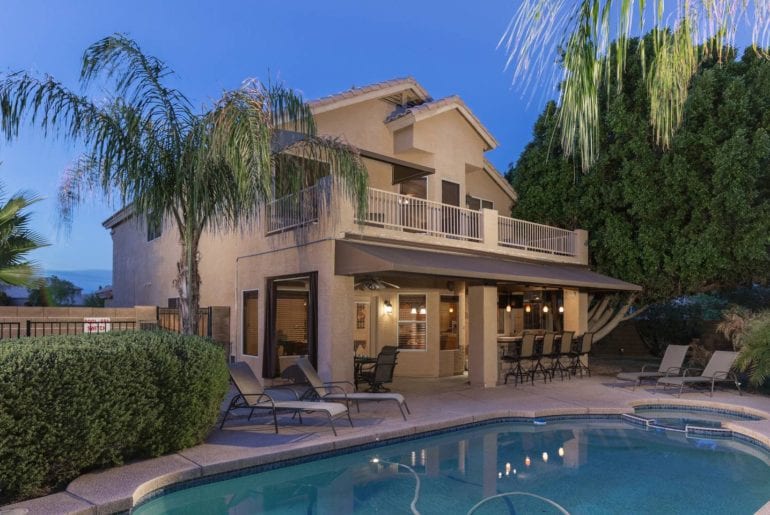 Gorgeous luxury home located in the sought after Awatukee area. This 4 bedroom home features a contemporary design and updated modern amenities. 7 flat screen TV's, private pool, and putting green. Located close to lots of local attractions. $309 per night.
1. A Large Remodeled Home near Old Town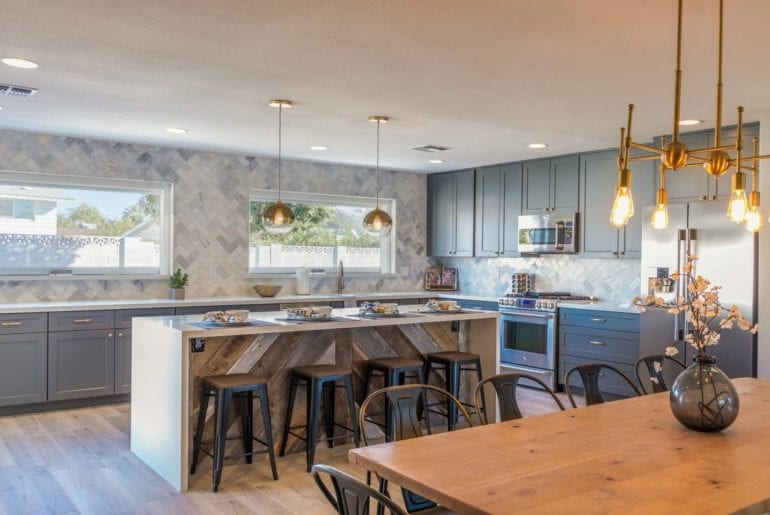 This beautiful home has been fully remodelled and features all modern amenities. This 4 bed 3 bath Scottsdale Airbnb rental has a fully stocked kitchen, large covered patio, fire pit and BBQ area. $400 per night