Not sure where to stay in Portland, Oregon? Don't worry, we've got you, as always! The city of Portland, Oregon is perhaps best known as the hipster capital of the world. The subject of many gags about freegan avocados, and even the hilarious TV show Portlandia, Portland has a reputation. But it's not all tattoos, pedal bikes and vegan jazz nights; Oregon's largest city has a slew of awesome things to do, see, eat and experience.
See also:
6 of the best Salem, Oregon Airbnb homes available right now
8 of the coolest Airbnbs in Portland, Oregon right now
Portland's Airbnb properties are often picturesque slices of Americana – little cottages and houses you've seen in your favourite indie movies. In this list we're show you some of the best places you can chill out after a long day of craft beer tasting and hummus diving. Here's where to stay in Portland, guys:
5. An Earthen Cob Cottage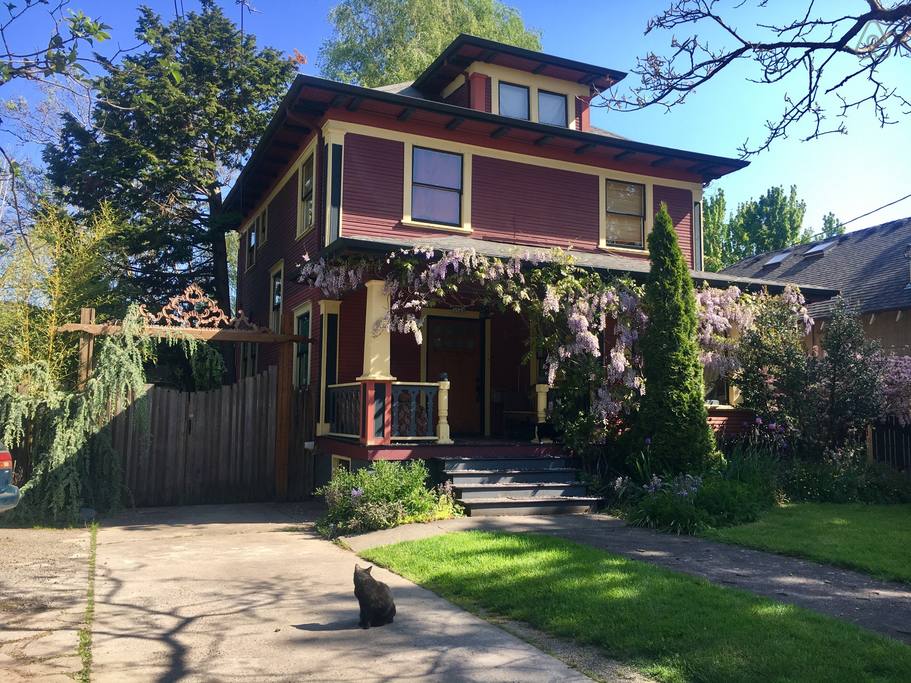 Earthen Cob is a quirky cottage made completely of reclaimed materials, including pulverized jeans (!) to insulate it. This fun pagoda is situated at the back of a friendly home, with a tranquil pond sat just beside.
It's a short drive away from the city centre, and a short walk from local coffee shops, delis and more. There are several cats roaming free around this property who, according to the hosts, 'love belly rubs'. You and me both, cottage cats. You and me both.
4. A Private Treehouse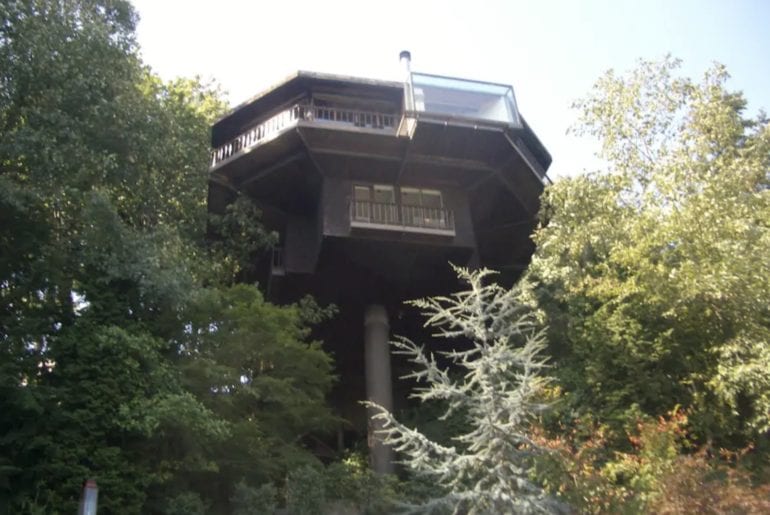 Check out this incredibly cool tree house, this palatial, Hollywood-eqsue home was named 'The Coolest Treehouse in the World' by Condé Nast Traveller. No joke!
This place is like something from a movie – suspended in mid-air, like a James Bond villain's lair. The space itself was designed as a guest house to the apartment above, where the host lives with his cat, Bukowski.
It's also '420' friendly, which is great news if you need to alleviate your 'aching joints', am I right?
3. A Cute English-Style Cottage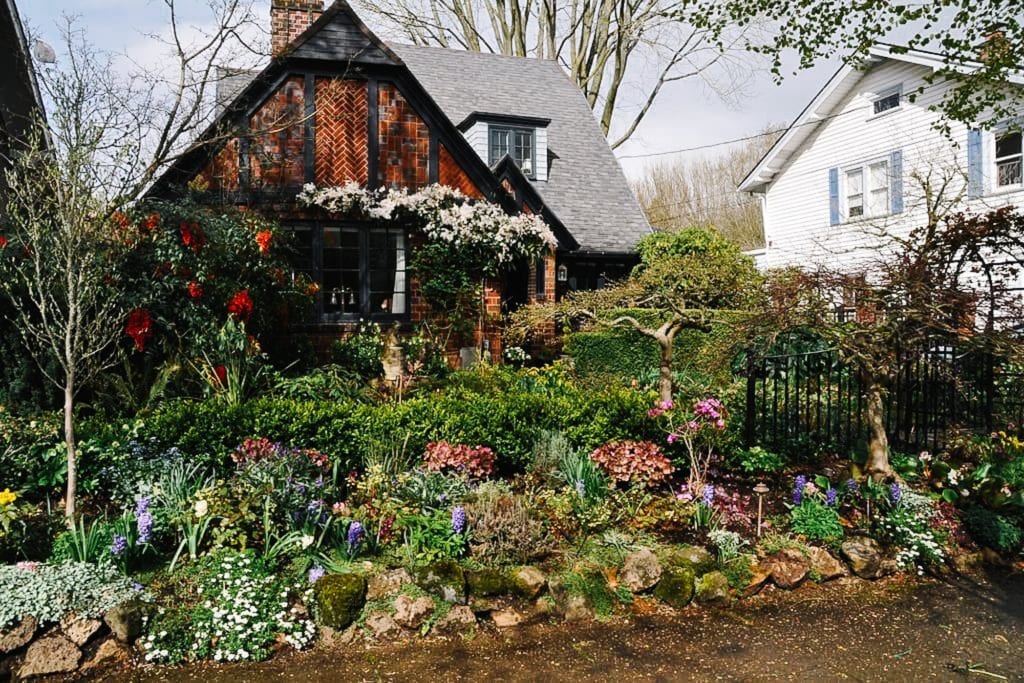 If you want a kind of double holiday and get a taste of merry old England during your stay in Oregon, then look no further than this charming cottage in the old Portland community of Laurelhurst.
This property is perfect if what you seek is a classy bit of tranquility. Surrounded by beautiful parks and only a stone's throw from major shopping centres, this one bed apartment, kitted out with all the amenities you could want, is a home away from home. And at a mere $79 a night, a total steal.
2. A Detached Garden Studio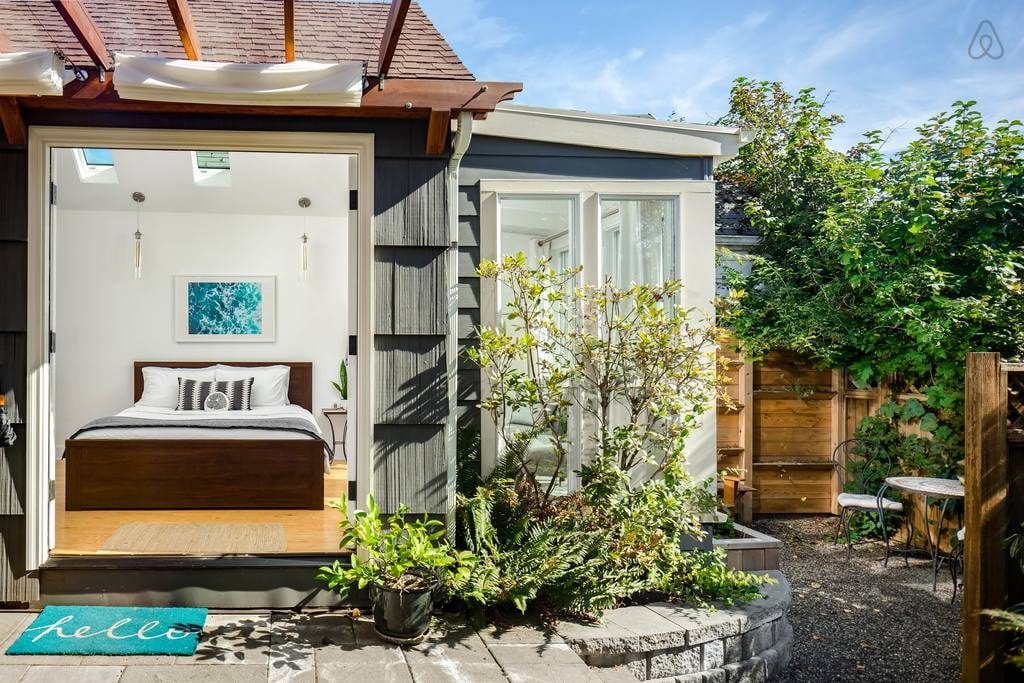 This private detached garden studio has just about the most natural light I may have seen in a property around here. You could stick some solar panels in this thing and power all of Portland's arabica coffee bean grinders for a year.
It's perfect for those of you who will be spending all your days and nights in the vibrant city centre, as the space is relatively small and not so much suited to hanging around in. But the warming light in the morning will provide the perfect wake-up call for you to continue your adventure.
1. A Cozy Modern Home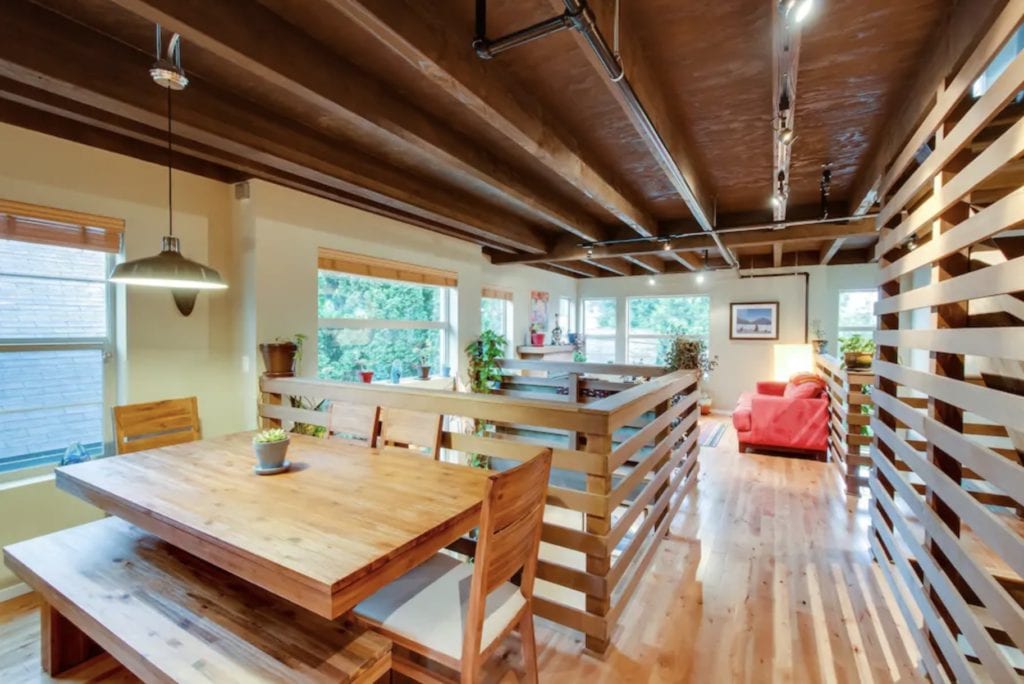 This cozy new build home is slap-bang in the centre of south-east Portland, in a peaceful, verdant neighbourhood. Cosiness is the order of the day here, with a fireplace to rest by on those chilly nights. $60 a night for all this ain't bad.
It's also spacious enough to accommodate 4 people, so perfect for a cute couples holiday. You and your respective partners, cutting around Portland on bikes (provided by the hosts, I might add). It's like Amelie… But in Portland, not Paris. And there's 4 of you. Actually, it's not like Amelie at all. I'm just thinking about the bikes. Sorry.