Portland is the biggest city in the state of Maine and home to around 40 percent of the state's residents. It is loved by tourists for the natural appeal and occasionally chilly but generally invigorating coastal living. The state attracts boaters, sailors and foodies all looking to enjoy all that Portland has to offer. If myth and legend is your thing, Portland Maine is home to the International Cryptozoology Museum that displays artifacts from supposed cryptozoological creatures including Bigfoot. Famous for its seafood, Portland is the 20th largest port in America and the closest one to Europe. Maine is well known for fresh seafood and many restaurants offer the state's specialties of lobster, clams and crab prepared in various exciting ways. We recommend the lobster roll from the Portland Lobster Company on Commercial Street, which you can find in Portland's Old Port.
Your good friends at The Local Vibe have picked out some of the best Portland Maine Airbnb properties available right now, take a look below.
While you're in the market for a Maine Airbnb spot, take a look at these other Maine selections we've too:
Love Golf? Here are Some Amazing Maine Airbnb Rentals Just For You
8 Great Airbnb Rentals In Bar Harbour, Maine
8 Magnificent Airbnb Properties For Rent In Maine
8. A Loft Condo in Old Port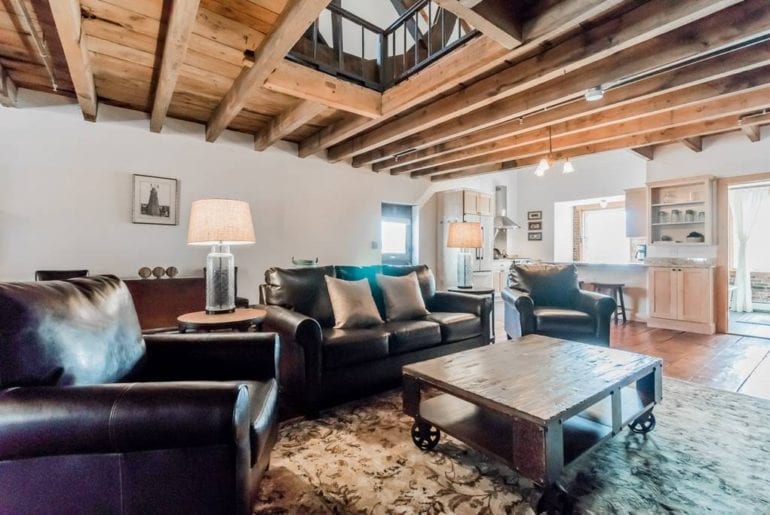 Located in Old Port right in the heart of the entertainment district. This Portland Maine Airbnb has great views of the harbor and city. This 1 bed property is conveniently close to shopping, dining , nightclubs and museums is housed in a historic building. It's a $350 per night kinda place, well worth a look!
7. A Beautiful Craftsman Home with Water Views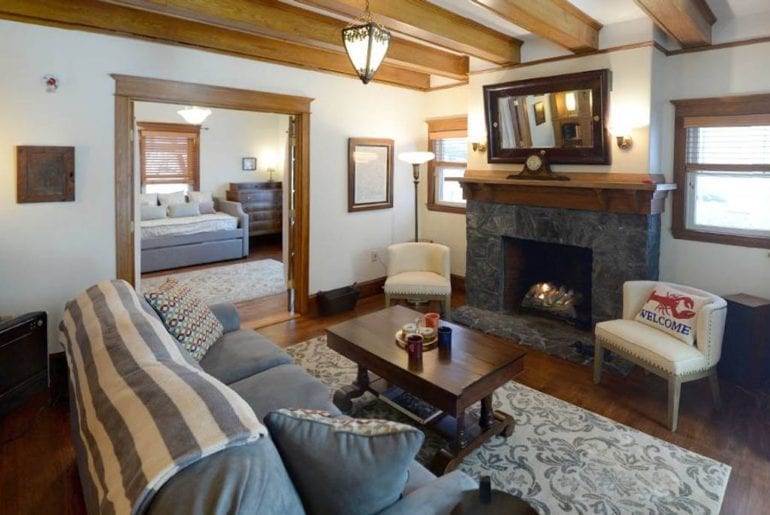 This inviting Craftsman style home has the original woodwork and sweeping views of Casco Bay and the river. Located just minutes from Old Port this 4 bedroom home can easily accommodate up to 10 guests. There is a hot tub available for use on the private patio. $237 per night.
6. An Eclectic Portland Maine Home with Antiques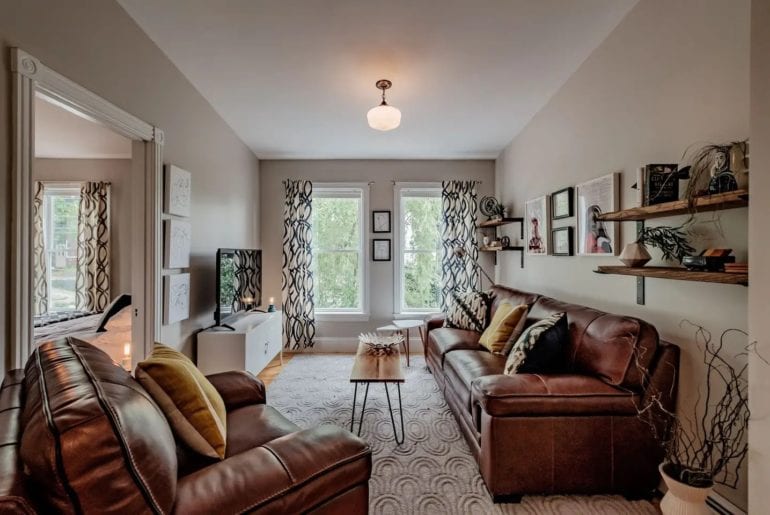 This home is tastefully furnished with an eclectic mixture of old and new in a style that is typical of Portland Maine. Updated fixture and fitting mix with traditional and antique pieces in this 4 bedroom property. The kitchen is fully updated and bathroom features original old claw foot tub. $272 per night.
5. A Loft in Historic East End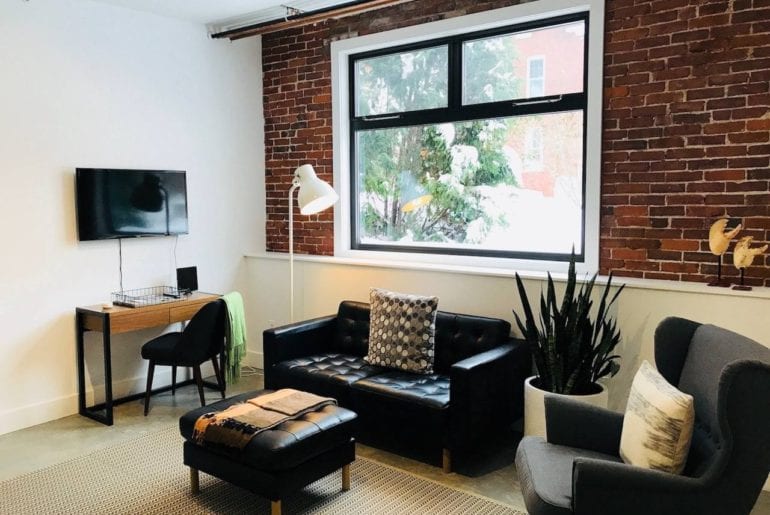 This Airbnb is located in the popular East End area of Portland Maine. Close to all the restaurants, bars, shopping and nightlife. Everything is in walking distance from this 1 bed 1 bath property. The unit is situated in a historic building with exposed brick walls. $200 per night.
4. A Shabby Chic Home with Amazing Views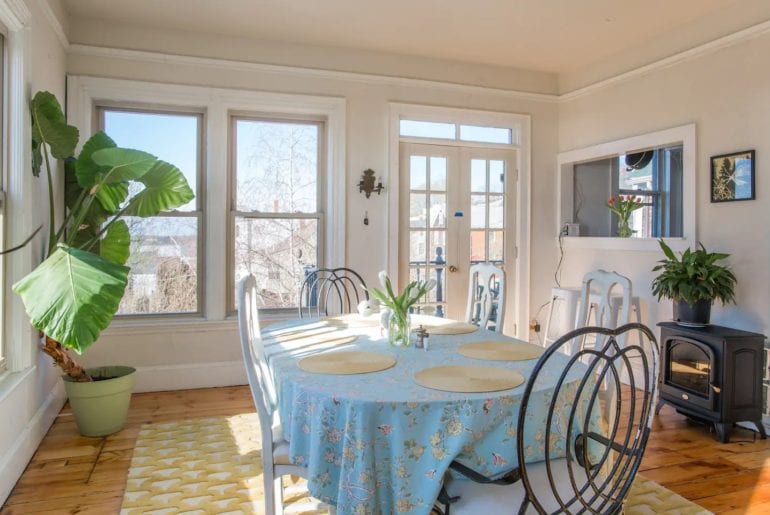 Big enough to host family getaways or for entertaining this 4 bed home can accommodate in excess of 16 guests. This Portland Maine Airbnb is located in a historic building with amazing views from every window. It is tastefully decorated and fully equipped with all amenities. $495 per night.
Looking for writing jobs? Check out GigLeads.
3. A Luxurious Modern Home in Portland Maine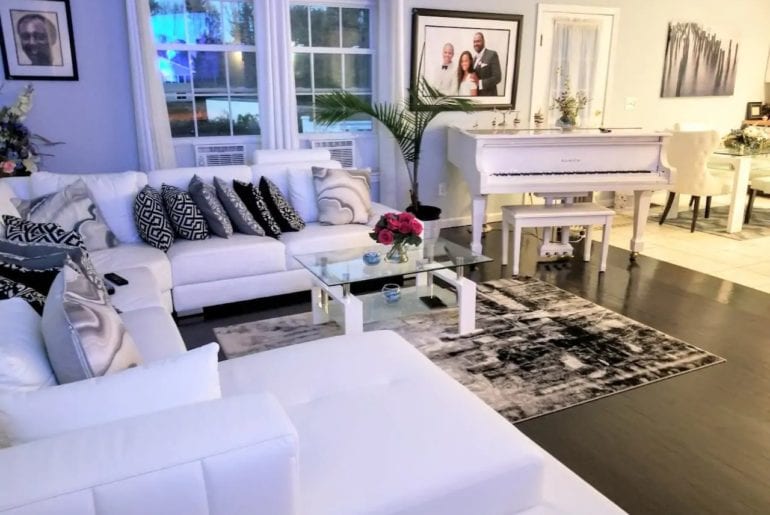 A beautifully decorated modern property is located close to everything you will need for your stay. This 3 bedroom 2 bathroom home is fully fitted with all modern amenities and everything you will need for your stay. Close to great restaurants, bars, and cafes. $300 per night.
2. An Architect Designed Modern Home with Water Views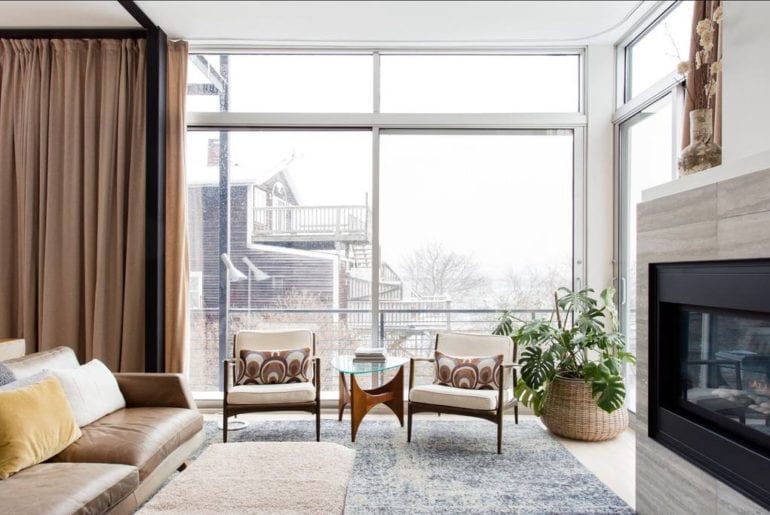 This modern home has floor to ceiling glass on all levels for you to enjoy unobstructed views of the water and the Portland Peninsula. This 4 bedroom home is light and airy and features its own rooftop deck. Featured a wrap around porch and grill area. $550 per night.
1. An Artists Cottage by the Sea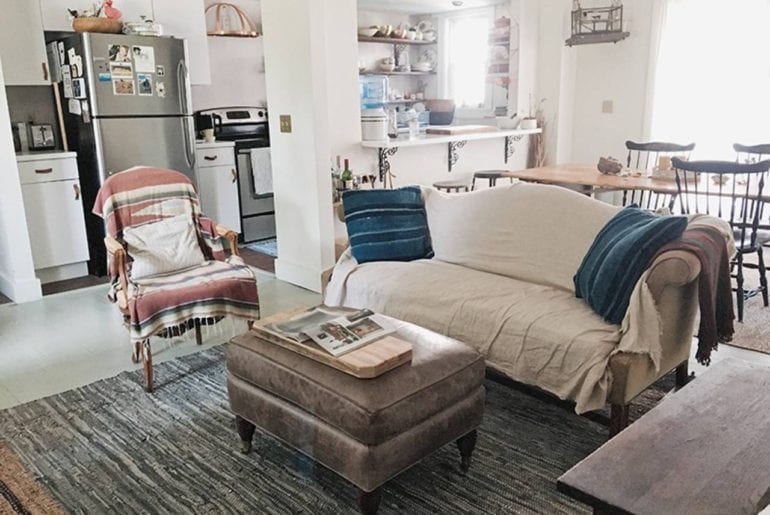 A lovely light filled cottage in a quiet location. Just a short drive from Portland Maine, this Airbnb property is suitable for creative types. Situated close to the ocean, beaches and state parks this 2 bed 1 bath cottage is a peaceful getaway for couples or single travelers. $155 per night.