For ardent Francophiles the beginning of spring means the beginning of lavender and sunflower season in France and if you've never seen it before, you're in for an incredible time! To get the full experience of this miraculous event, there is no place like the south of France. Whether you rent an Airbnb that's a huge villa or a little cottage in perfume country, you're sure to be just a short car ride away from the visual and olfactory glory that is the season. With that in mind, we've chosen these 8 Provence Airbnbs Perfect for Lavender and Sunflower Season! Life will never smell the same!
These 8 Paris Airbnb Homes Are On Another Level
The 8 Most Romantic Airbnb Homes in Paris
8 Paris Airbnb Homes with Sick Views of the Eiffel Tower
8. Villa Vacation – approx. $1,100 a night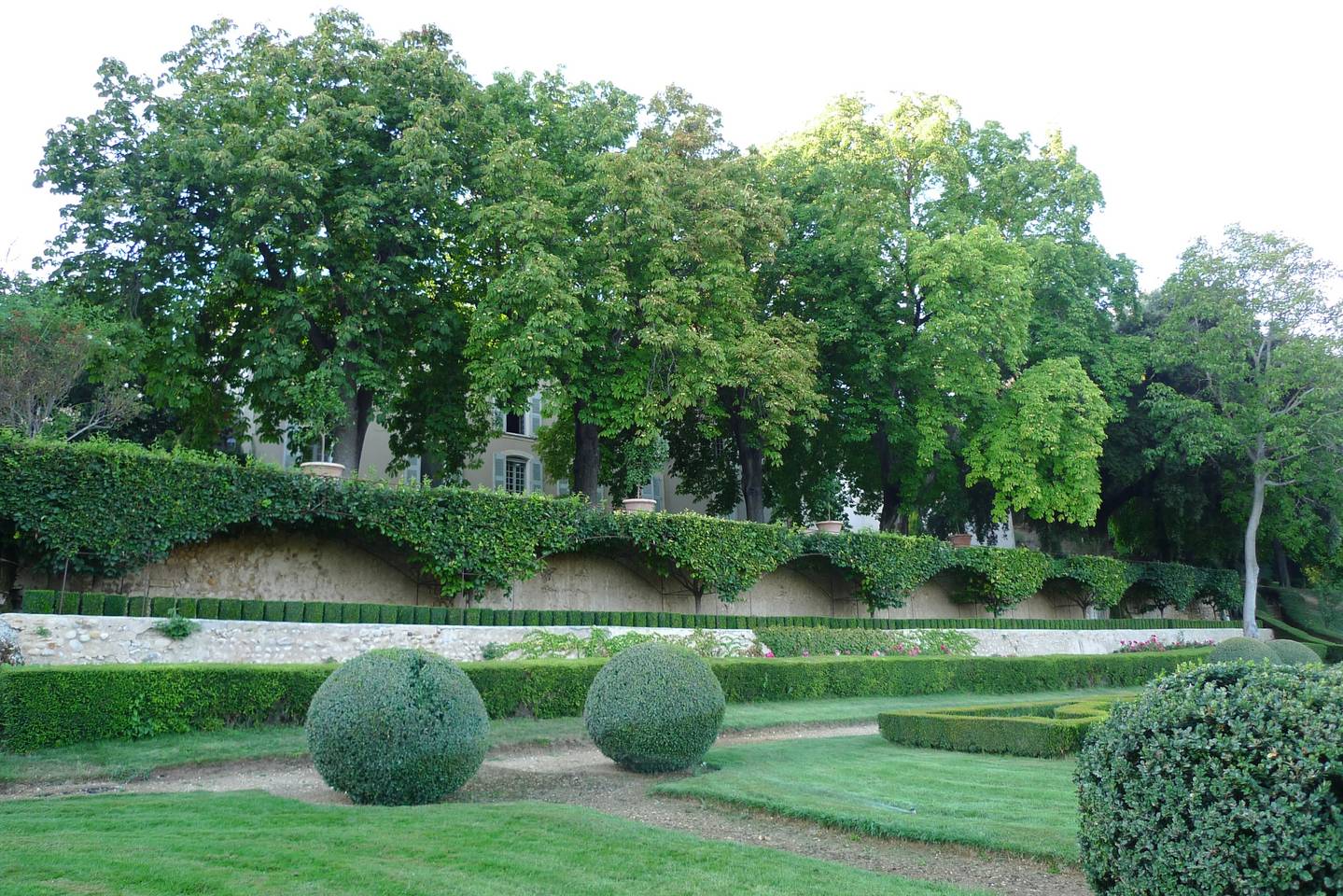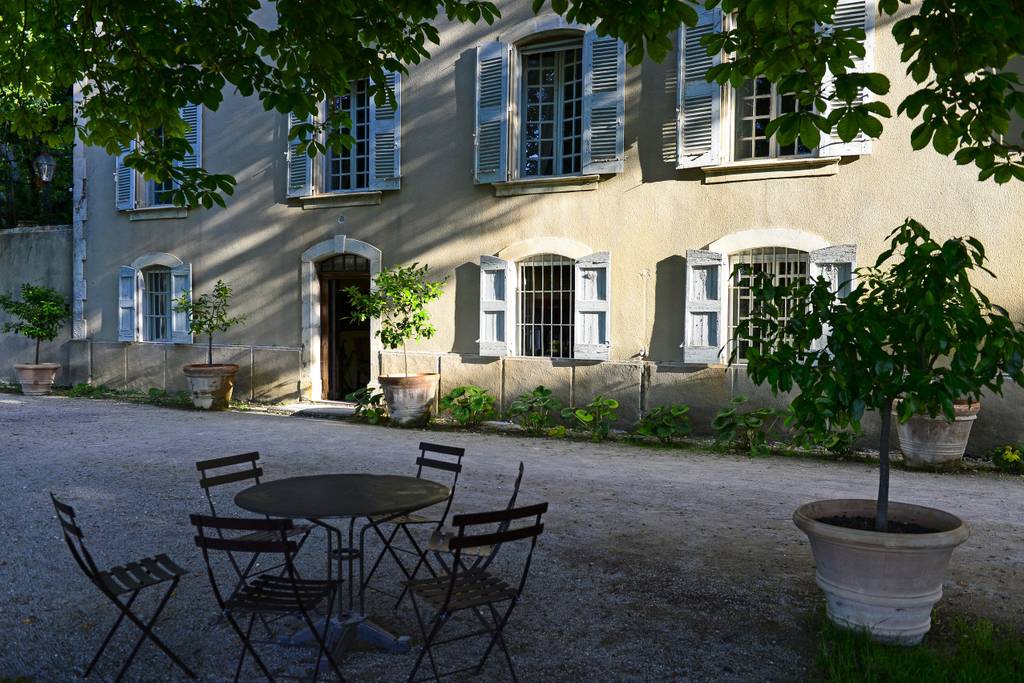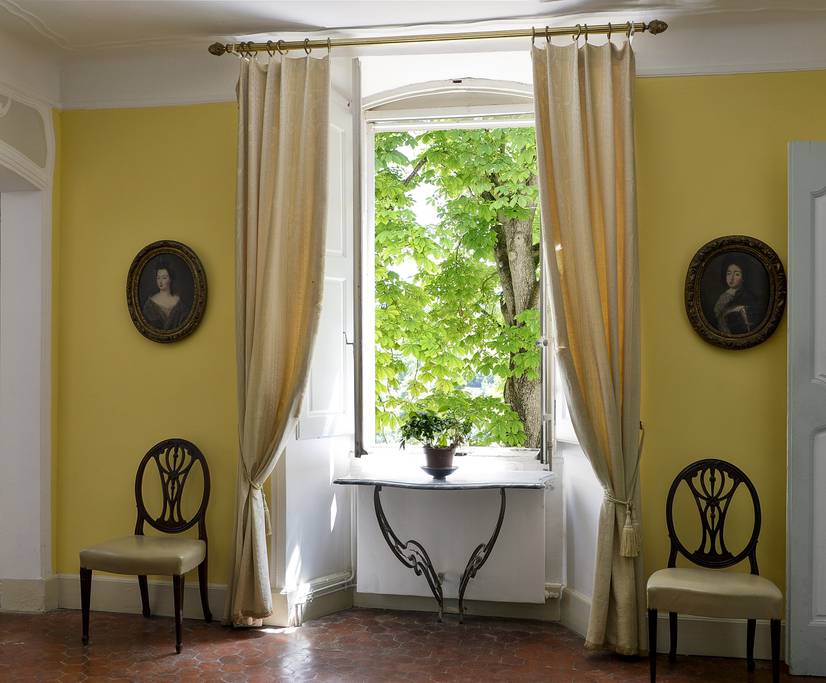 Fulfilling every dream of a Provençal vacation, this outrageously beautiful nine-bedroom, six bath has been owned by the same family since the early 18th century. Right in the heart of Provence lavender country, this tastefully and authentically decorated mansion has an indoor fireplace, wifi, and a washer dryer. It also has some of the most beautiful gardens you'll find in Provence complete with French topiary, fountains and perfectly manicured lawns.
The show piece of this French country house is perhaps its new pool which looks like something out of a catalog of beautiful pools. If it gets too hot by the water, you can have lunch at the table under the shade tree which guests report is super comfortable, even in really hot weather.
Need to know how to see the lavender or where to find extra pillows? The house manager can easily help you with that! You're in the real French countryside, so why not rent a car and really see it? In addition to the village of Valensole, you'll be near the lovely little town of Manosque and just an hour away from Aix-en-Provence, often referred to as "The Paris of the South," a nickname that will be readily apparent the minute you arrive.
7. Pool in the Rock – approx. $1,540 a night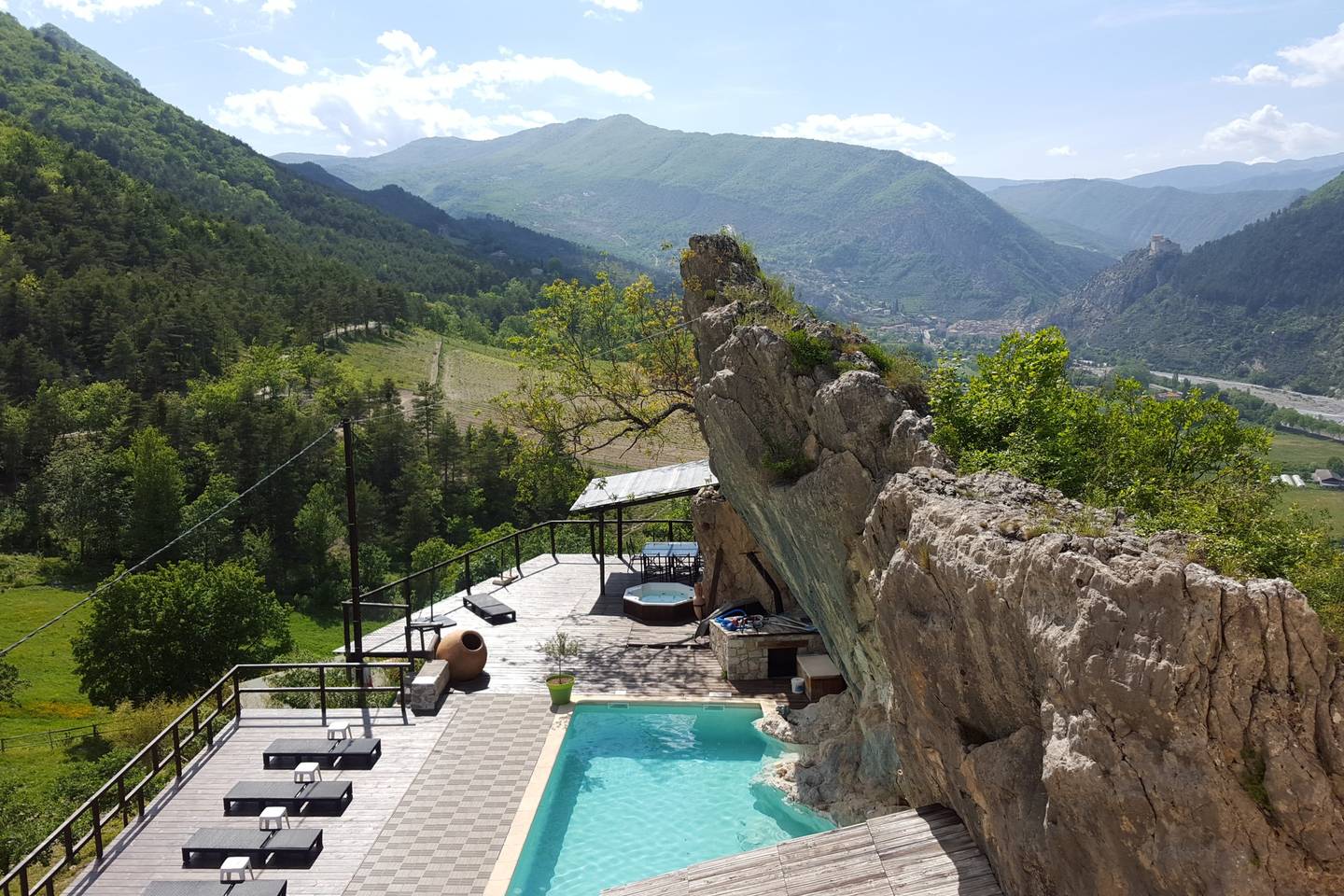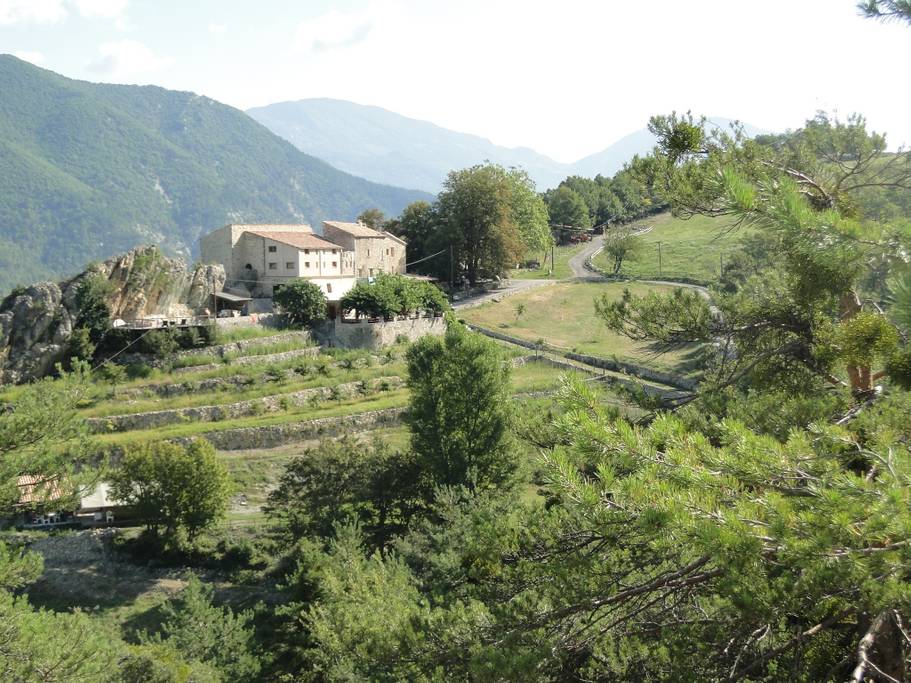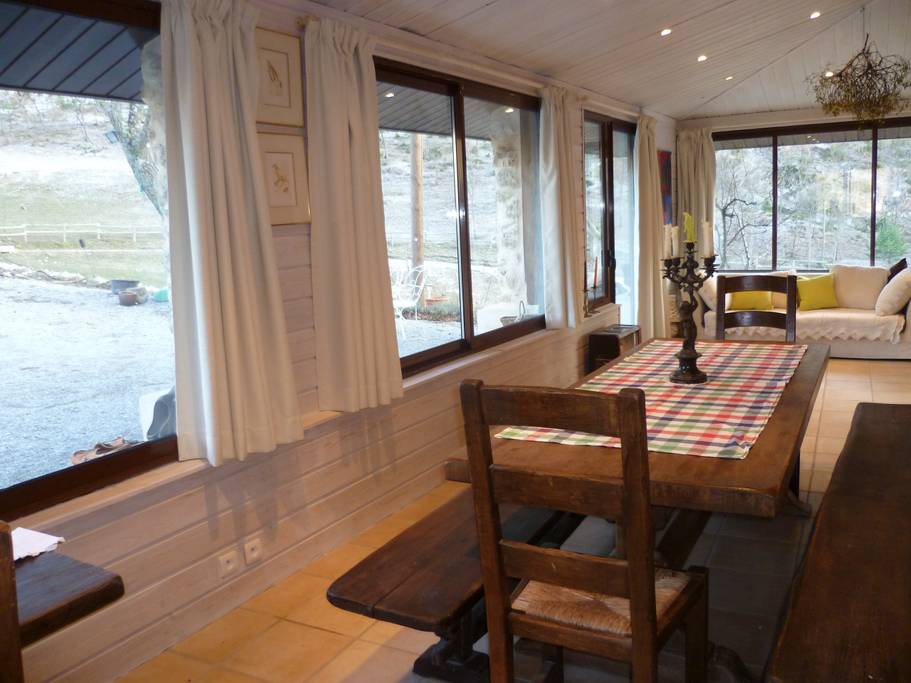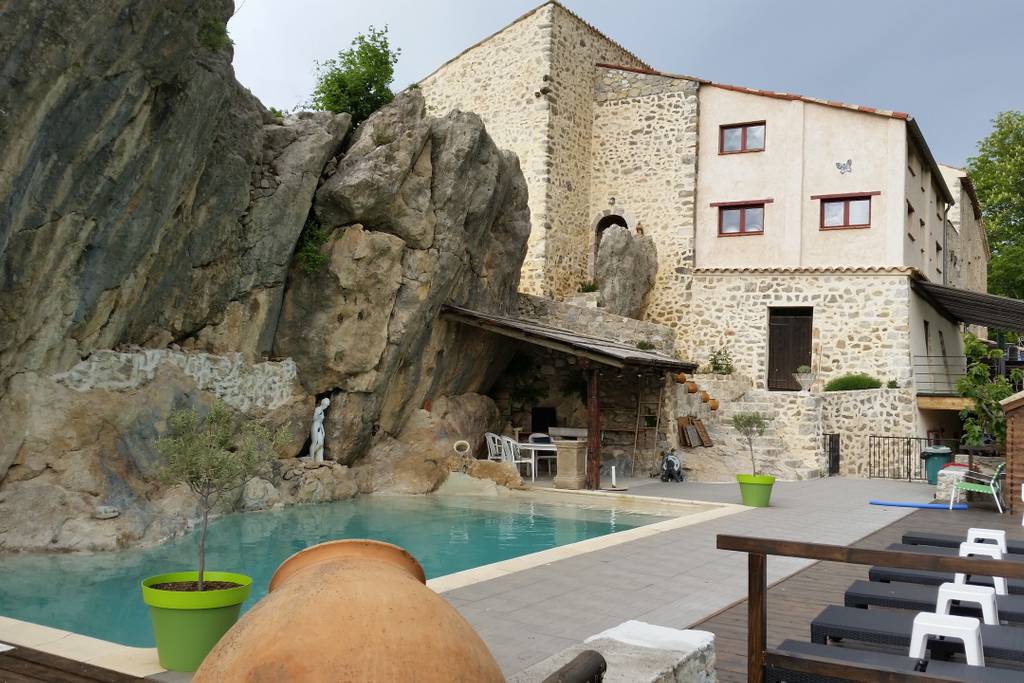 One of the great thrills of traveling is coming across the real deal and boy, does this home in Entrevaux meet that criteria. Just north of Nice, this property would make a great wellness retreat as it includes its own 18th-century chapel, an outdoor shower, a hamman, a sauna, a Jacuzzi, a library, a place to play pétanque, a large inner courtyard, and, of course, that incredible pool built right into the rock.
You'll also find a vegetable garden, organic orchard, fruit trees, and even fresh eggs from the hen house. The medieval town of Entrevaux is a lovely, unique place to shop the markets or get a bite to eat at one of the outdoor cafes. There's even a motorcycle museum in town if that interests you!
6. St. Tropez Soleil – approx. $1,925 a night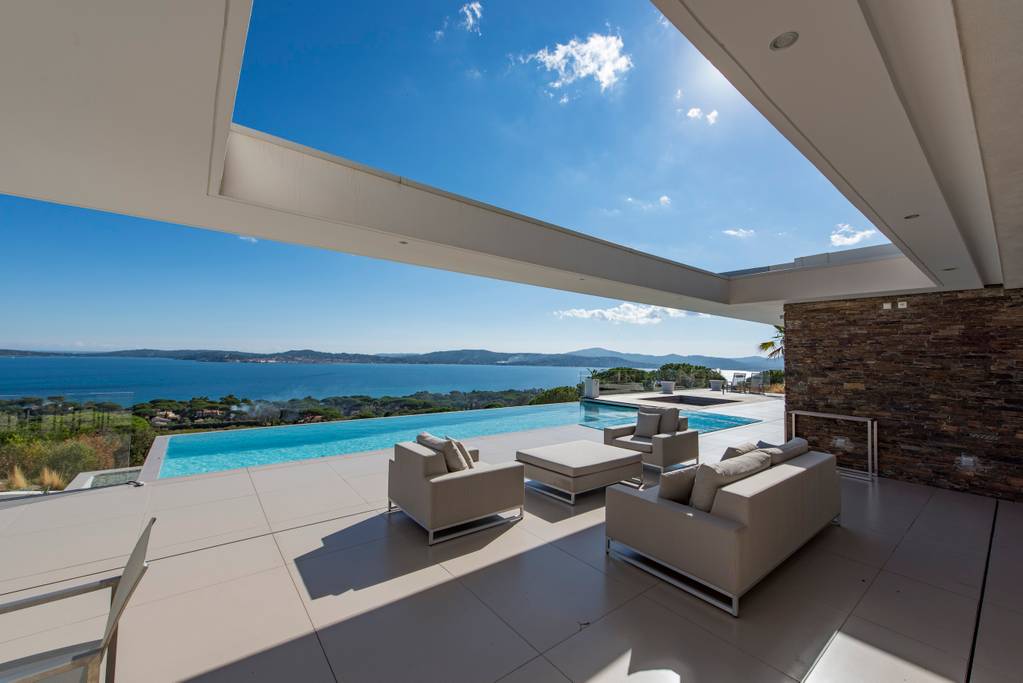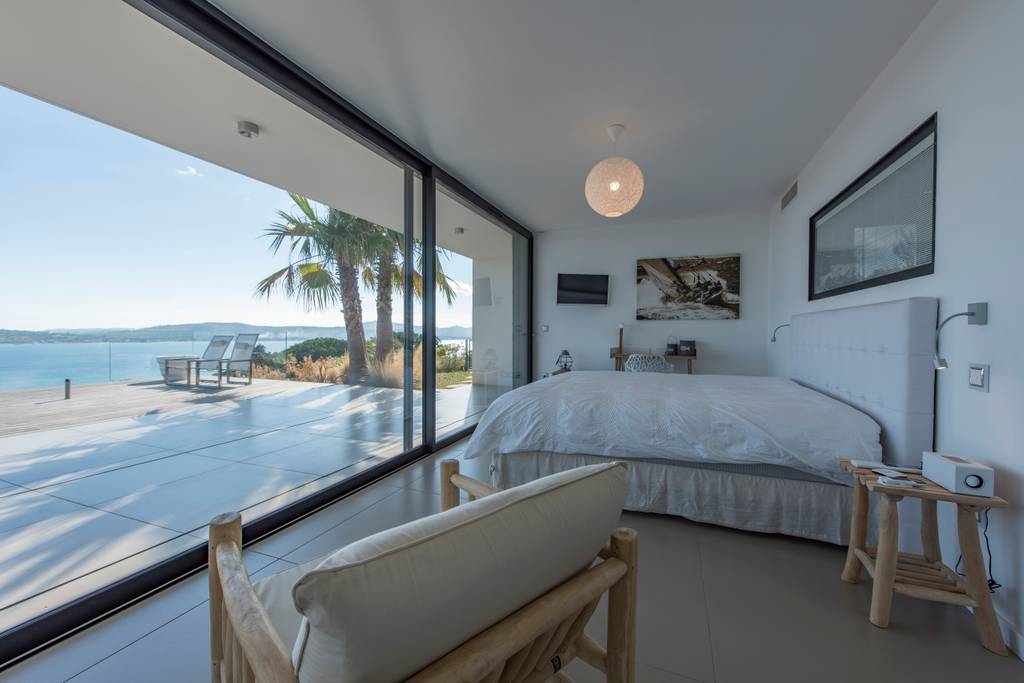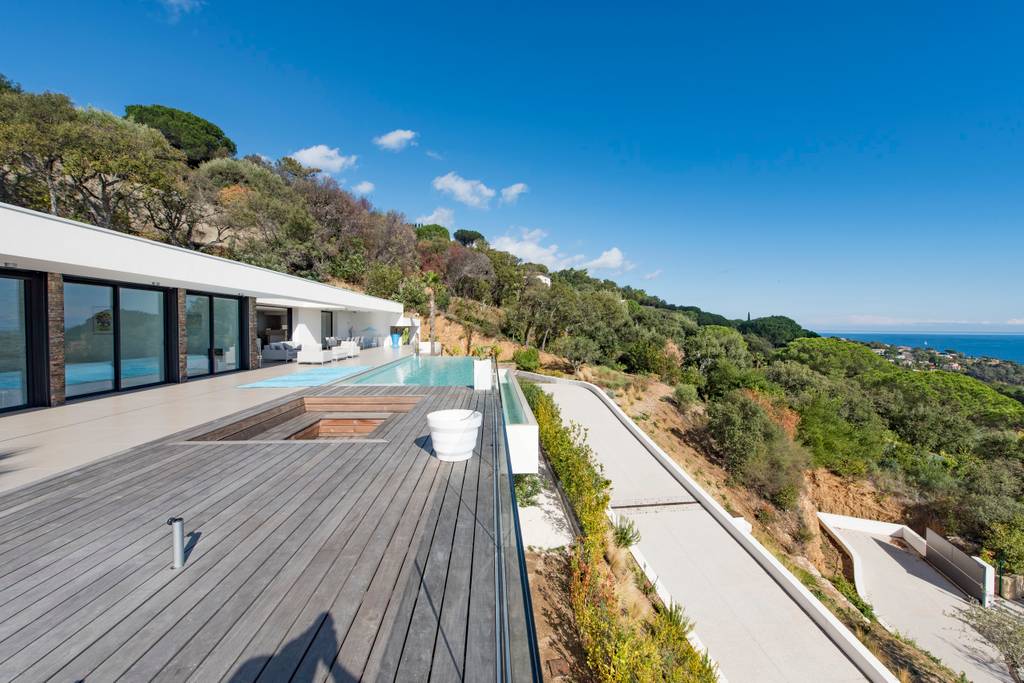 Grab that Bain de Soleil, honey, 'cause you're about to get your St. Tropez on! Just a short drive from St. Tropez, this property has stunning views of that blinged-out port city so if you're not in the mood to walk around you can still see it. This modern house features an indoor-outdoor living area, a sunken deck that overlooks the Mediterranean, bedrooms that overlook the Mediterranean, a soaking tub that overlooks the Mediterranean, a pétanque area that, incidentally overlooks the Mediterranean, and last, but not least, an infinity pool that overlooks the Mediterranean.
There are several terraces where you can sunbathe or dine on food you cooked in the fully equipped kitchen. Sleeping ten, this five-bedroom, five-bath home is a pretty good deal at just under $2,000 a night. Not a lot to pay for that perfect St. Tropez tan!
5. See-thru House – approx. $1,411 a night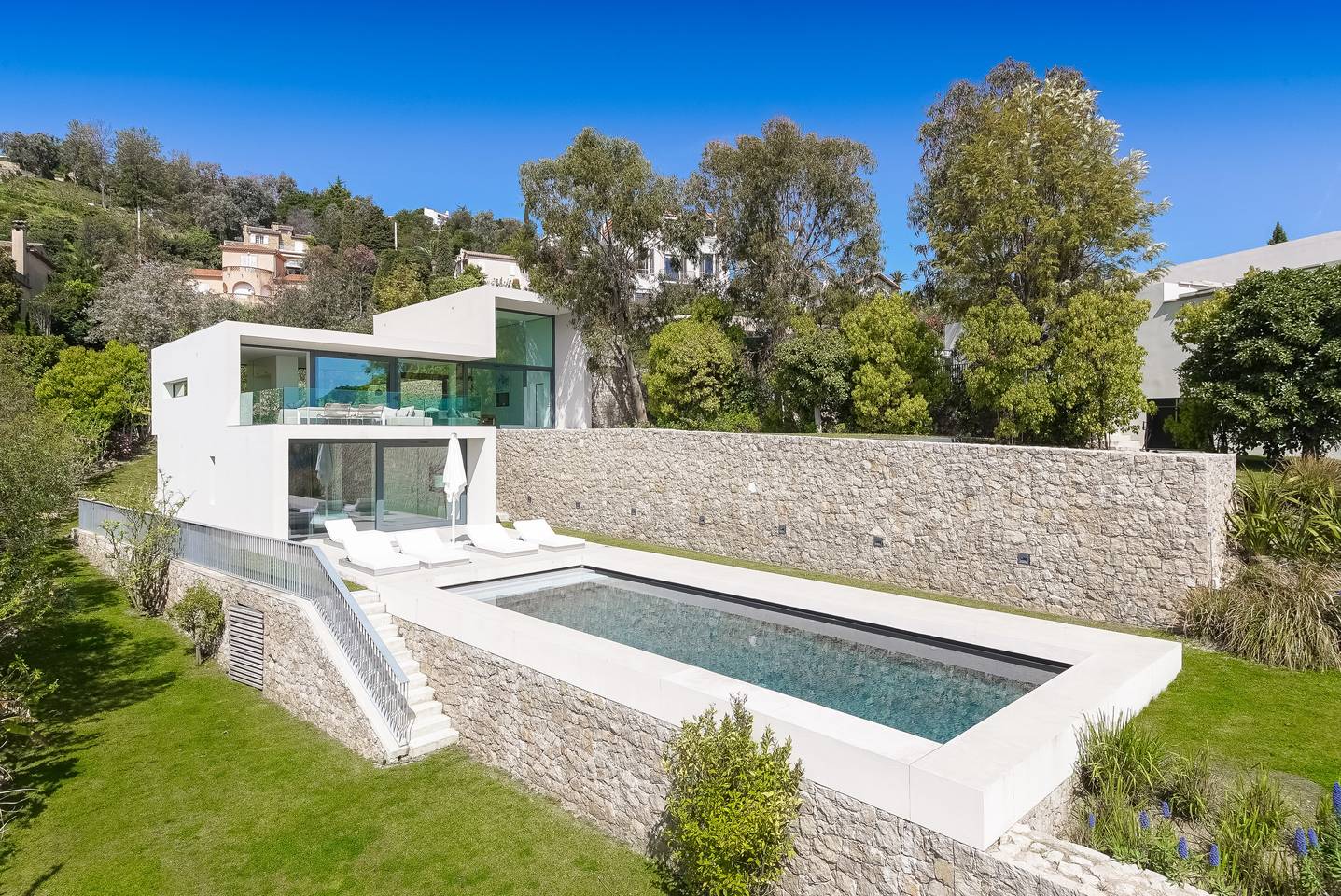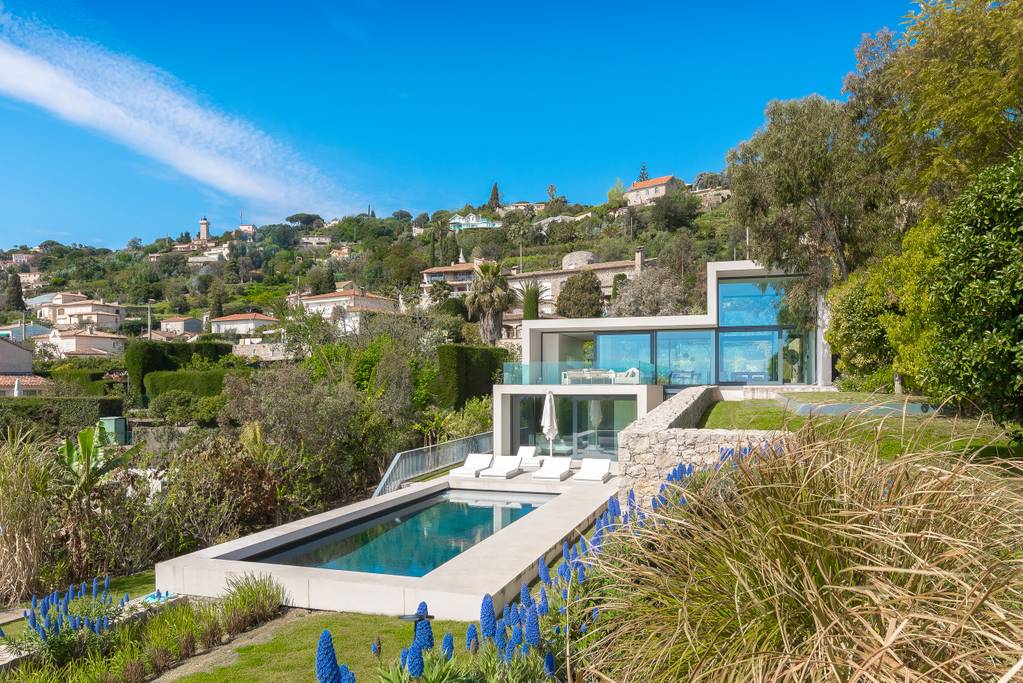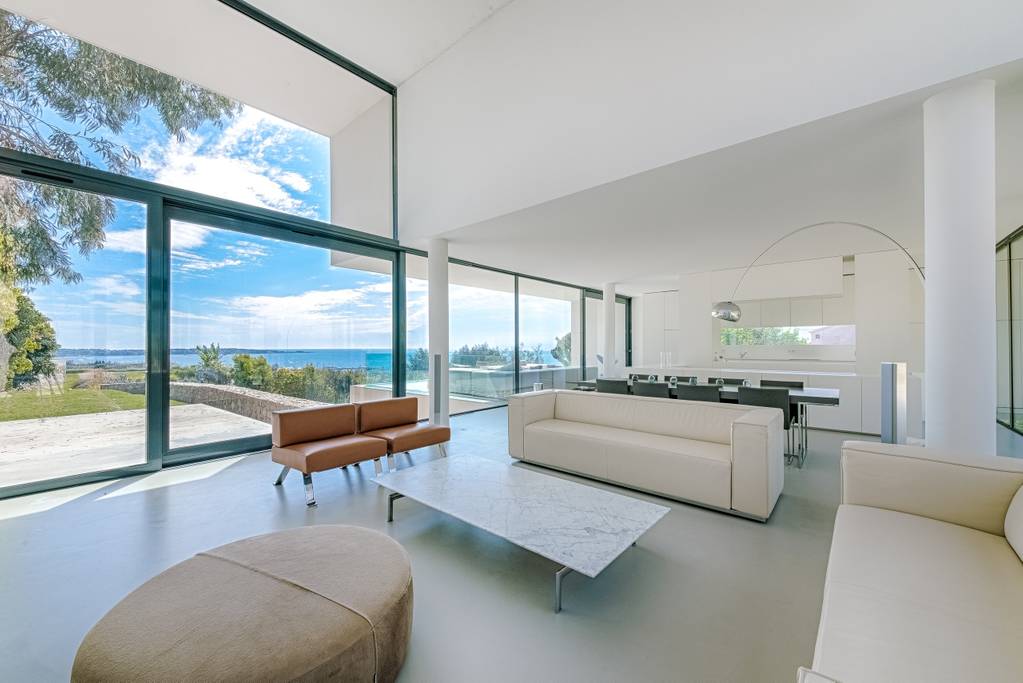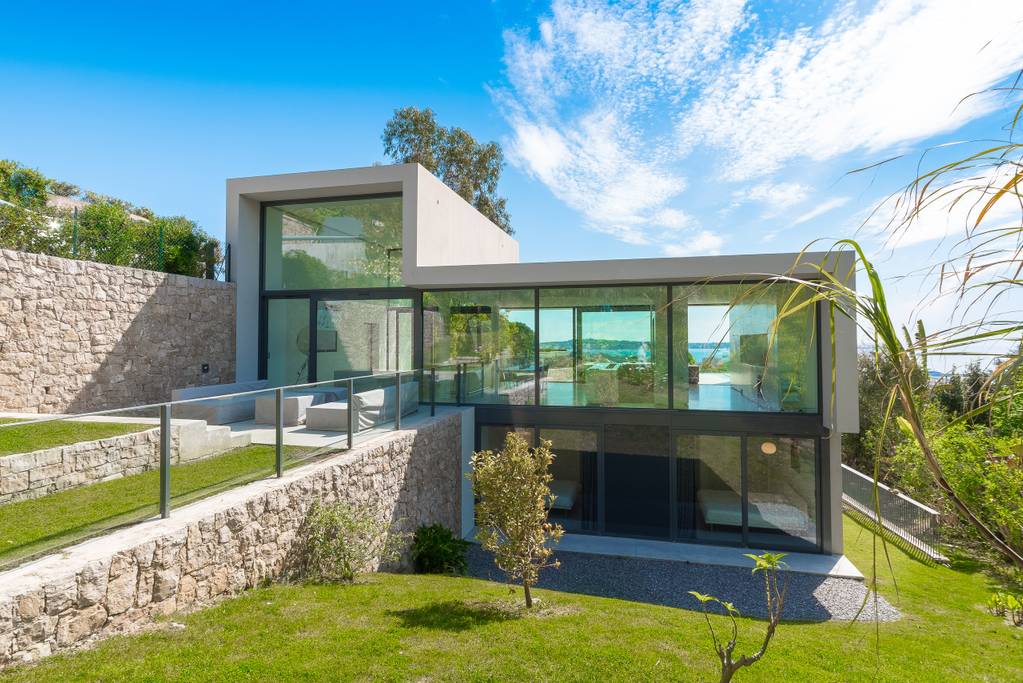 Think Corbusier meets Jacques Tati meets David Hockney and you pretty much have this modern masterpiece of an Airbnb. The clean, white space of this minimalist home leaves less to worry about which is great because in this part of the world, you just need your flip flops and your bathing suit and you're pretty much good to go. Close to Cannes, this would be the perfect place to stay with a group of people (especially if you happen to be a movie executive).
With floor-to-ceiling windows (including one that slides open to give you pool access) there's plenty of light. There's also a lovely garden, a perfect view of the Mediterranean, double terraces, and a swing set for the kids. If you're up for an adventure, check out the nearby Golfe Juan, a stunning port town and a great place to have a lunch by the sea.
4. Sur la Table – approx. $1,258 a night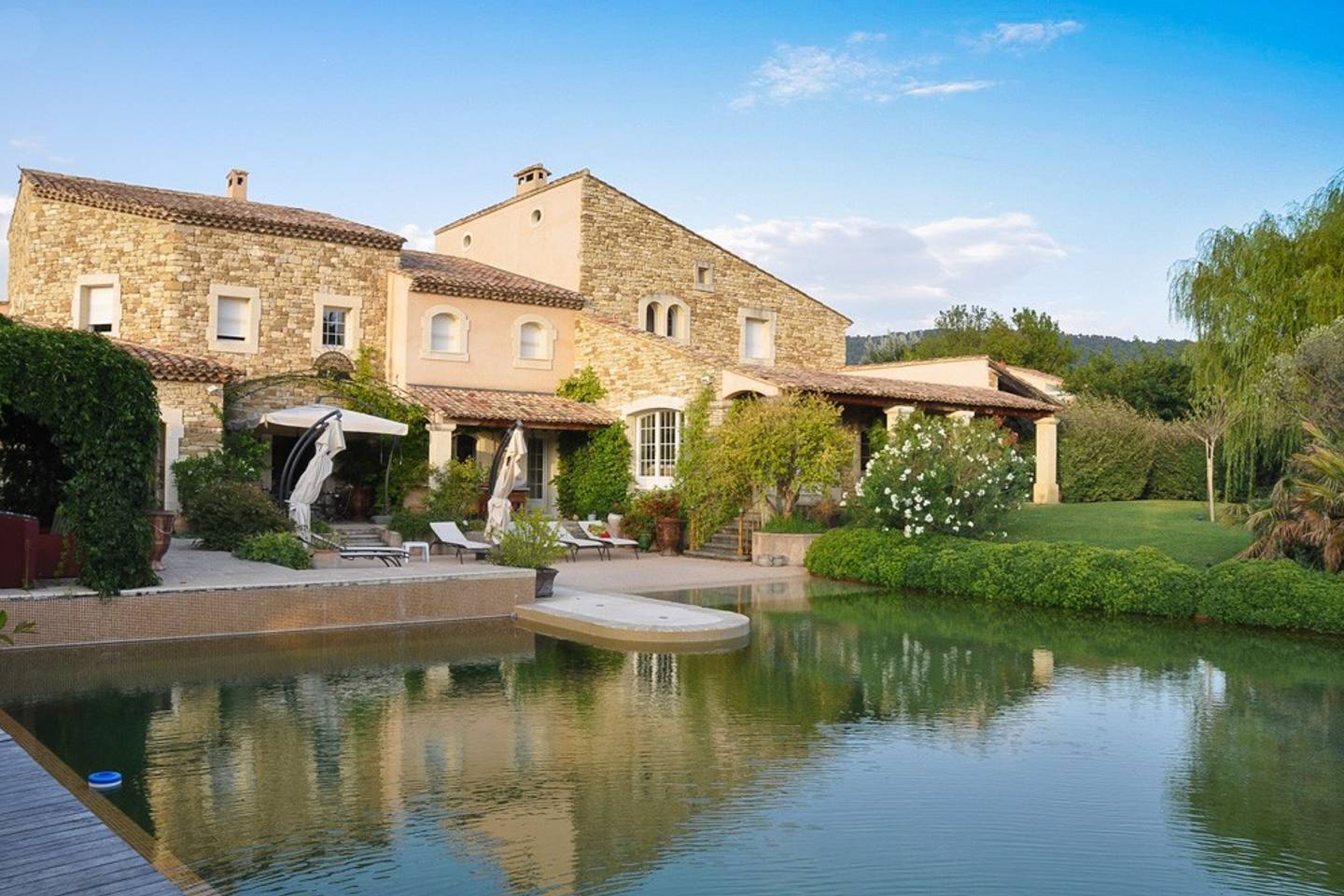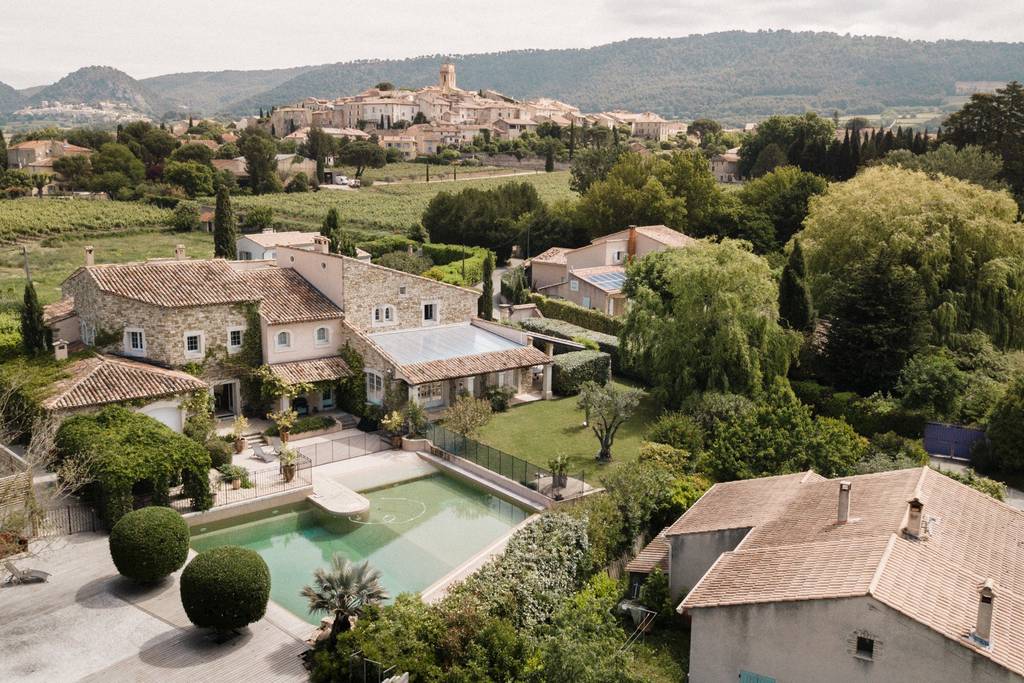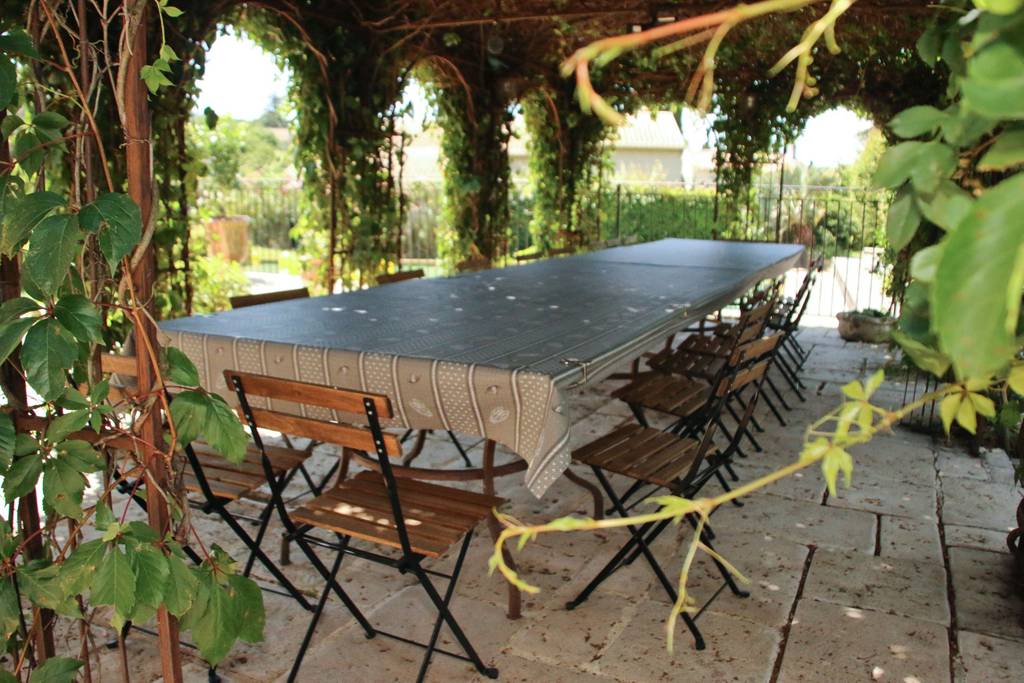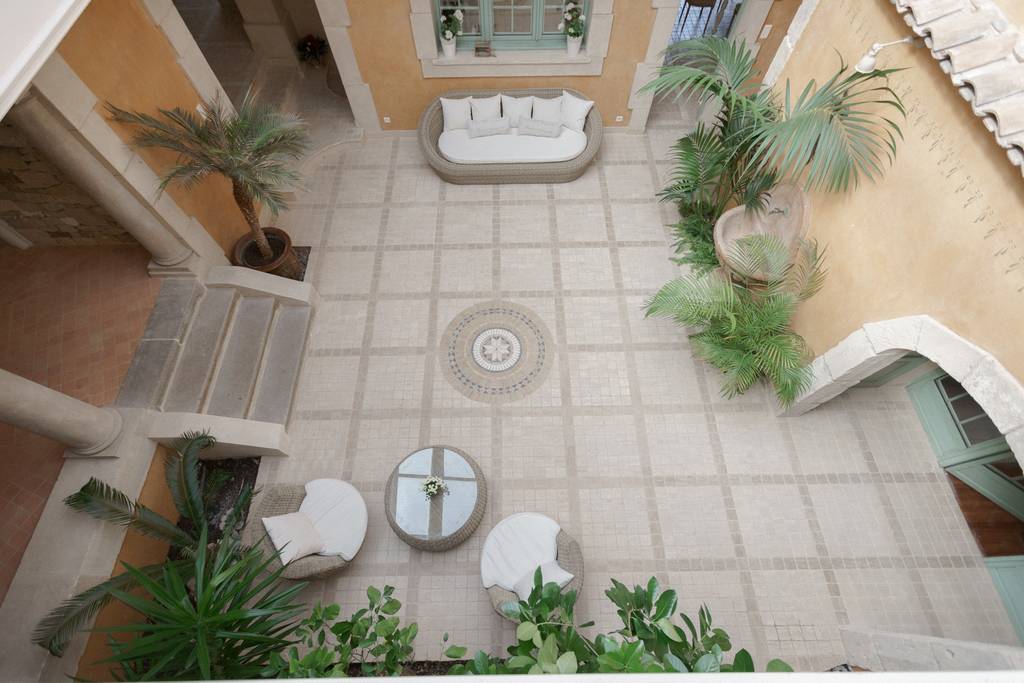 It doesn't get more Provençal or dreamlike than this nine-bedroom, seven-bath home in Sablet, France. This spacious, perfectly decorated home looks is so beautiful it looks like it should be the subject of a coffee table book. Close to Châteauneuf-du-Pape, Avignon, Nimes (where demin was invented), Toulon and Aix-en-Provence, this home is a perfect home base if you want to bop around the Provence-Côte d'Azur area.
Easily accommodating large groups, this house has two large living rooms, a dining room with a bar, a covered outside patio, a music system that runs through the whole house, a fully equipped kitchen outside between the pool terraces, a covered veranda and an enormous pergola. Known as Villa La Table Longue, this is the perfect place to create some really spectacular memories.
3. When Life Gives You Lemons – approx. $498 a night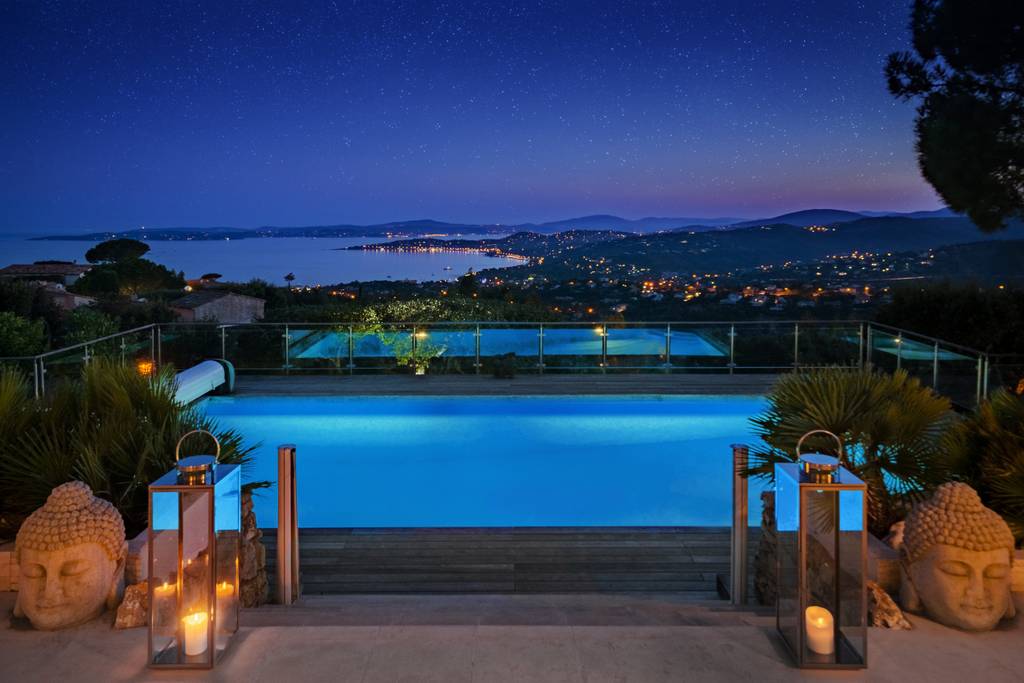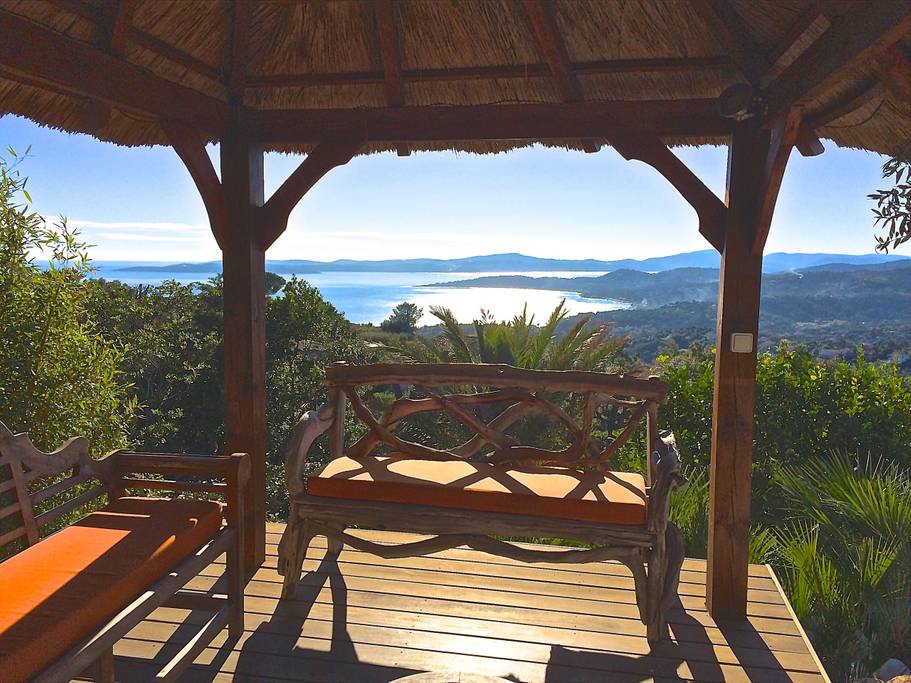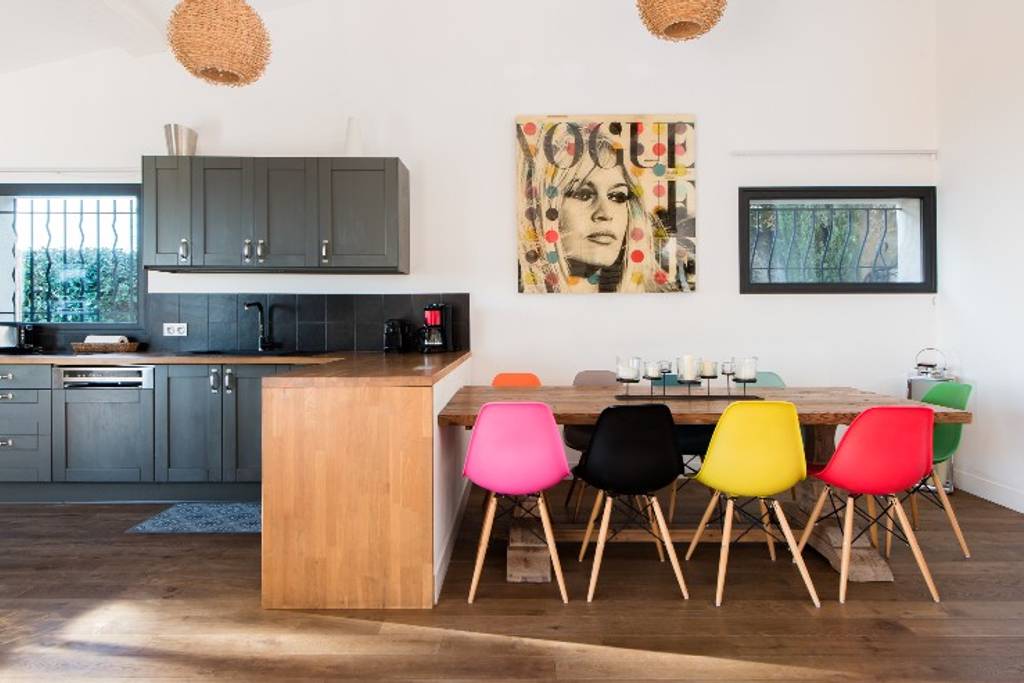 If there's something this Provence Airbnb is missing, we can't imagine what it is. With a garden full of olives, lemons, and oranges, a Jacuzzi that looks out over the Mediterrean, an outside sauna, a lovely seating area under a thatched roof, hammock, a boules court, a tree house for kids, and of course that incredible pool that looks out over the Mediterranean, what else could you possibly need?
You'll be just a short car ride away from St. Tropez (there's actually a shuttle that can take you there), Sainte Maxime, Ramatuelle and even Cannes. This south-facing villa has four bedrooms that have their own bathrooms. The kitchen is open plan and opens right out on to the terrace that overlooks the bay.
2. Perfumed Provence – approx. $718 a night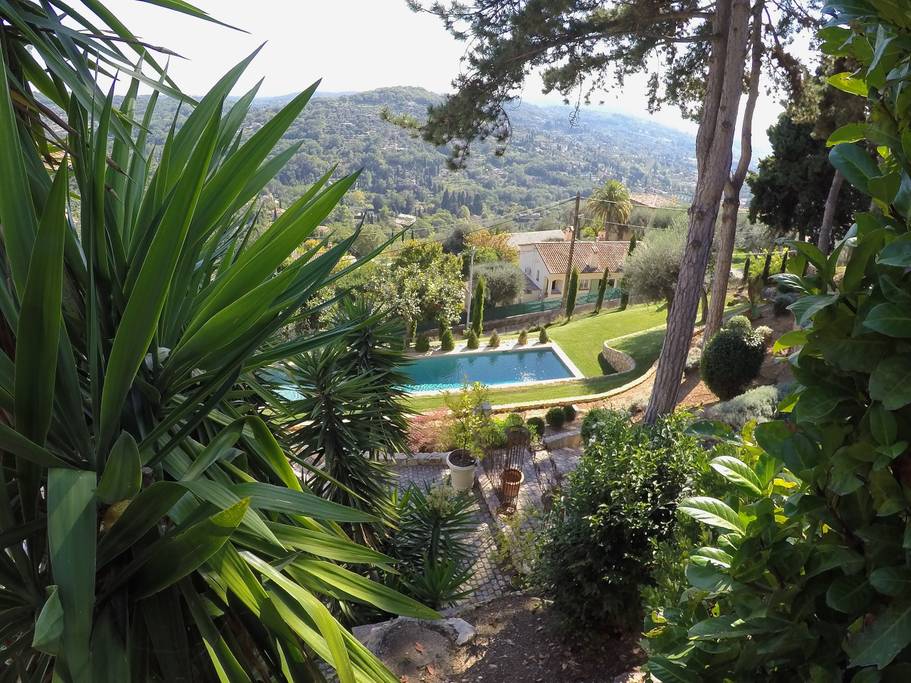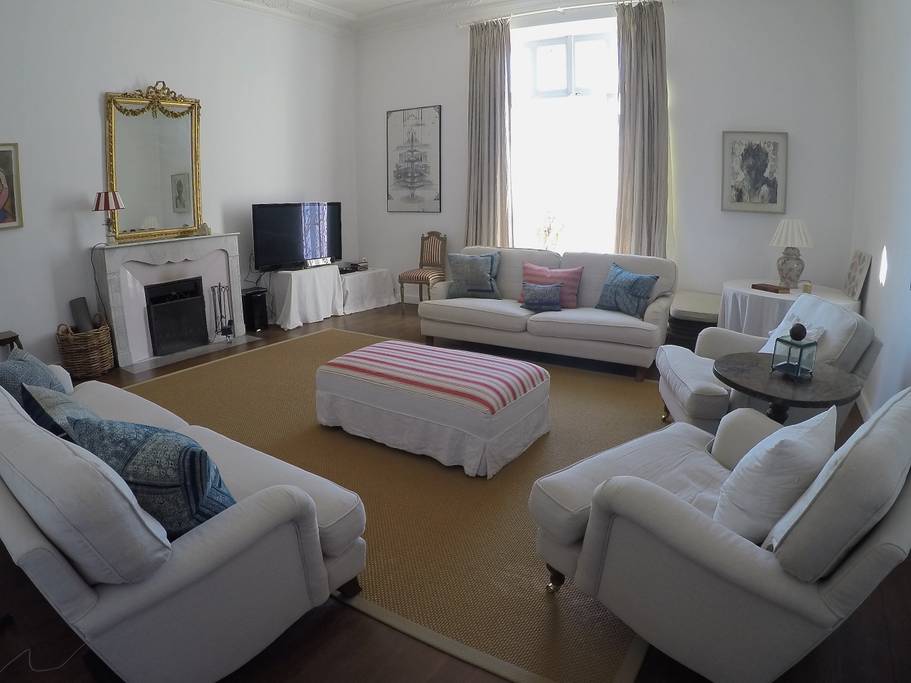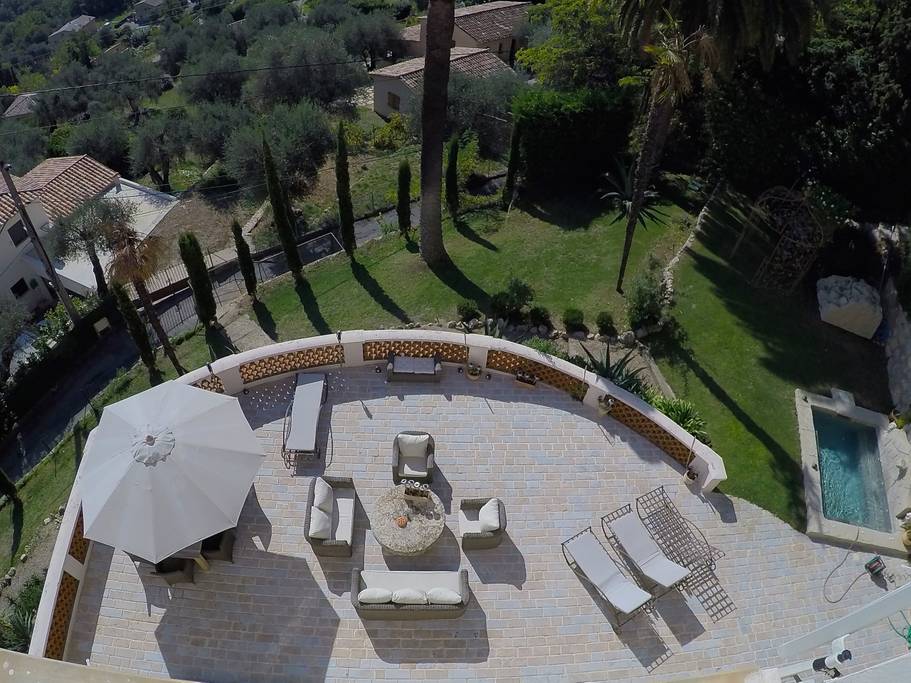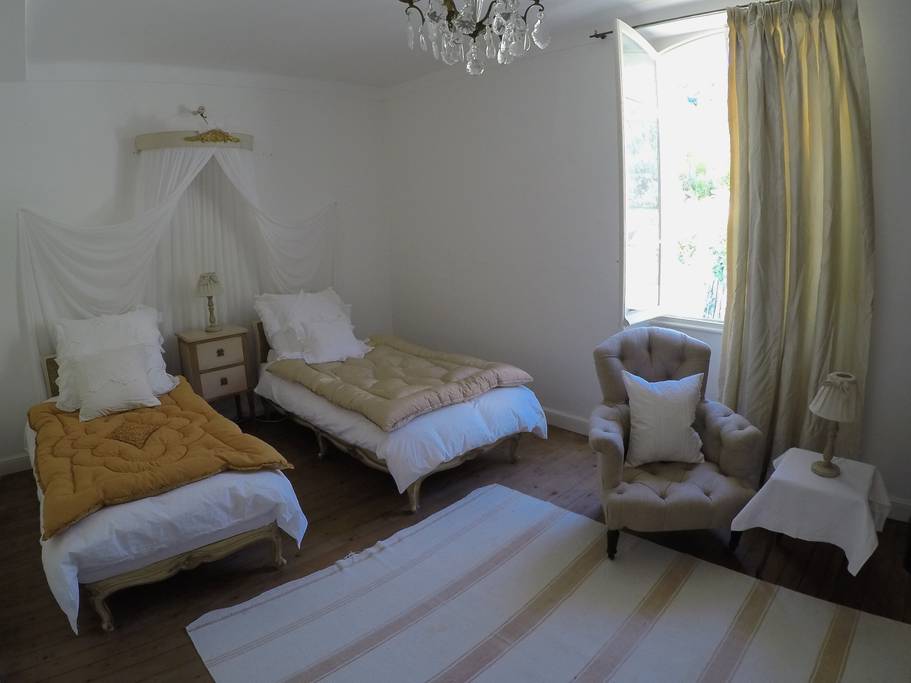 Located in the unofficial perfume capital of the world, this Belle Époque Grasse Airbnb is just the place to stay if you want to experience Provence but don't to stay in one of the more typical towns like Cannes or Aix. Perched on a hill, this six-bedroom, four-bath manse is decorated in true French style with cane-backed chairs, crystal chandeliers, and Louis XIV-style furniture. Built in 1894, this house has high ceilings, wooden flooring, a jacuzzi, a large, modern kitchen,
1. Aix Marks the Spot – approx. $706 a night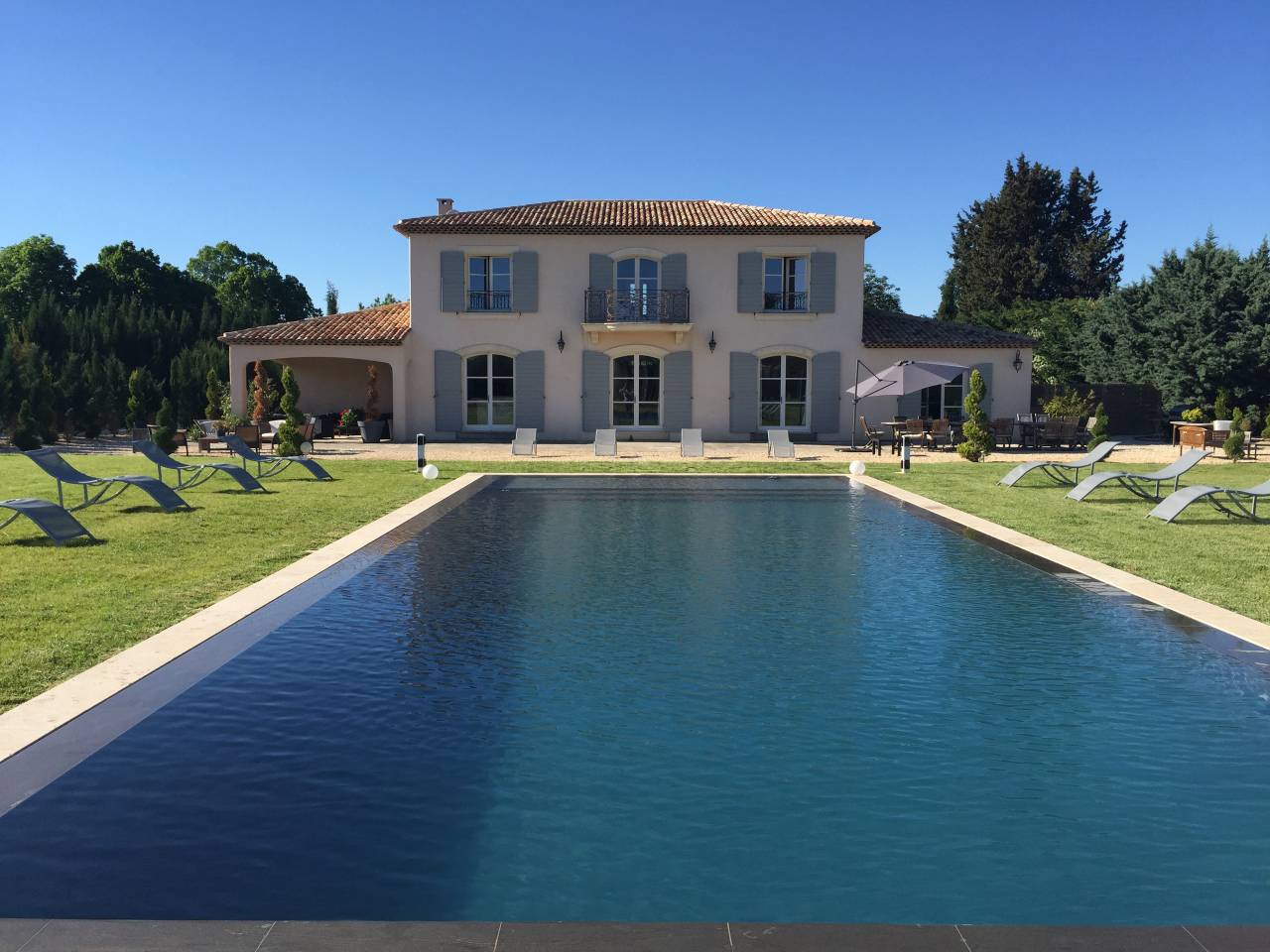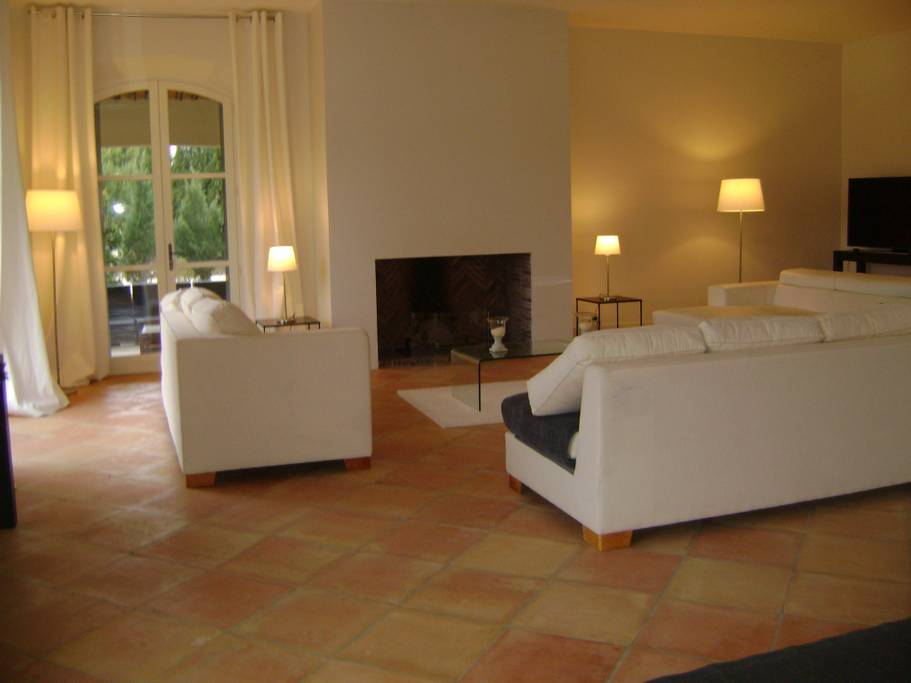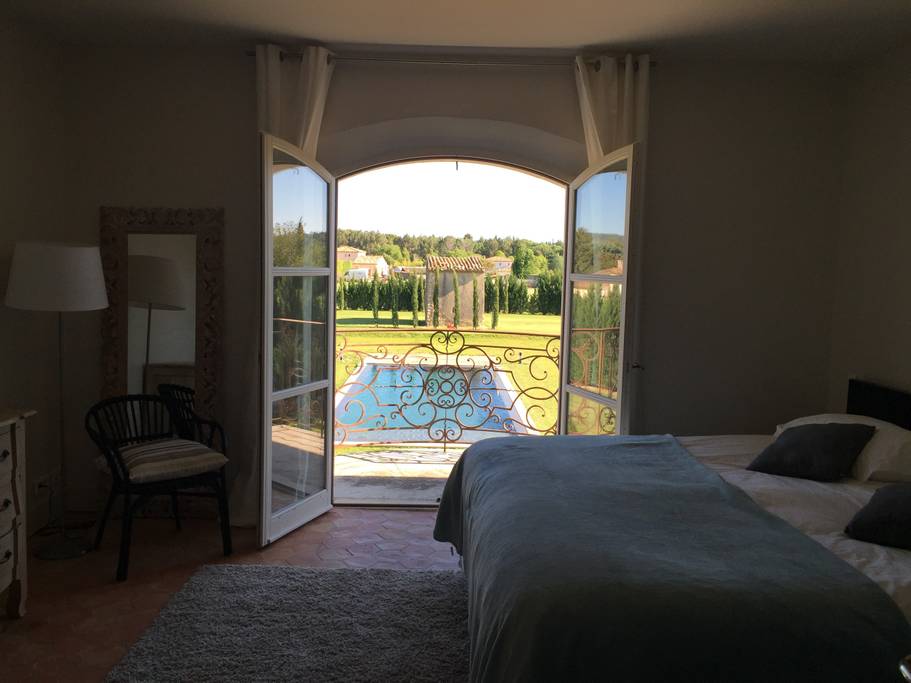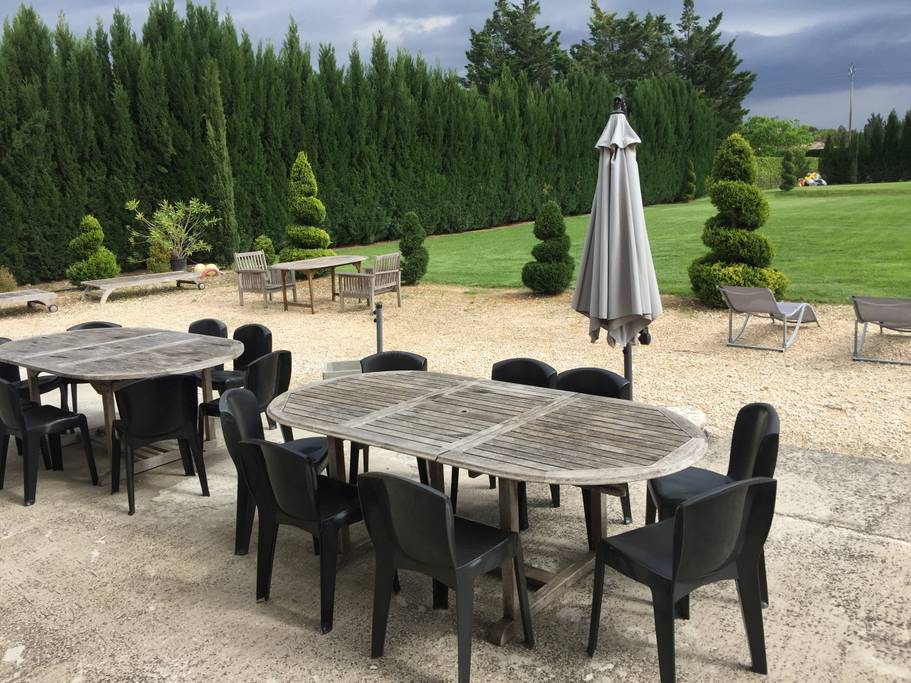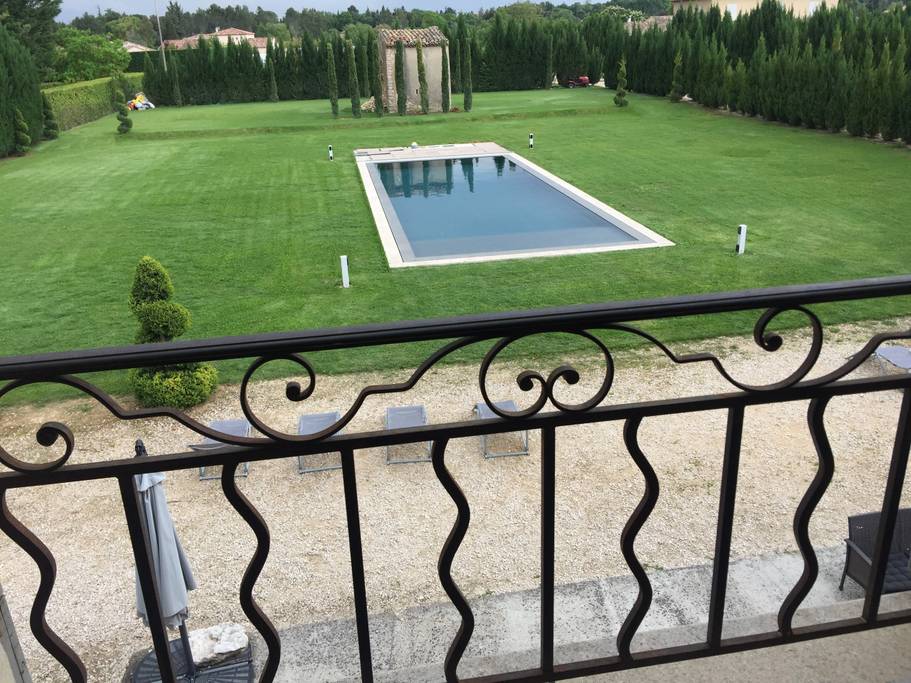 This eight-bedroom, four-bath, this breathtaking villa just outside Aix-en-Provence and 25 minutes from the Marseilles Airport, is a true find. There are 16 beds in its eight bedrooms, making it a perfect place for a large group, especially given the enormous kitchen. And that lawn. Where are you going to see, let alone stay in a place that has a lawn like that outside of Versailles? Combining simple, contemporary design with classic Provincial furnishings, this Airbnb has every amenity you could need including wifi, TV, a washer, parking, a BBQ grill, microwave and a dishwasher.
It's also a great place to come with kids as they have a crib, a high chair, and even a "Pack and Play". Whatever you do, you MUST spend time in nearby Aix where you'll have so much to do including having a spa day (the region, and Aix in particular, is known for its spas), shop the Cours Mirabeau for traditional olive soaps, lavender goods, and Provençal-patterned fabric, or sit at Les Deux Garçons and people watch all day!