With a laid-back vibe and an almost perfect weather all year round, it's no wonder why San Diego is one of the most visited cities in the United States. In fact, during the first quarter of 2018, the city welcomed 7.6 million visitors.
Most tourists visiting San Diego for the first time tend to stick to the downtown area of the city. But if you take time to explore the coast, you'll realize that there's definitely more to San Diego than the vibrant city life.
Whether you are visiting for only a few days or staying much longer. Check out these Airbnb San Diego properties that will not cost you more than $250 per night!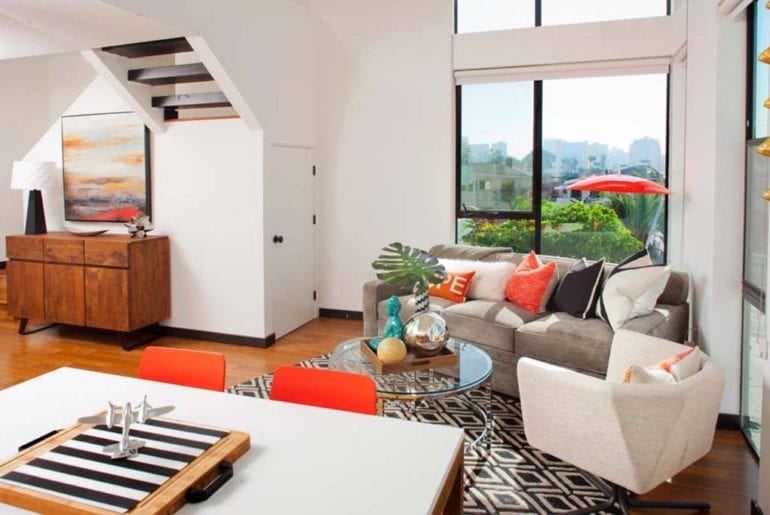 Located in the Park West area of San Diego, this property is close to the famous Balboa Park and only a few minutes drive from the airport. There are lots of fancy restaurants and coffee shops in the neighborhood, as well as art galleries and farmer's markets. For only $165 per night, this luxury apartment has one bedroom and bath and could accommodate up to four guests.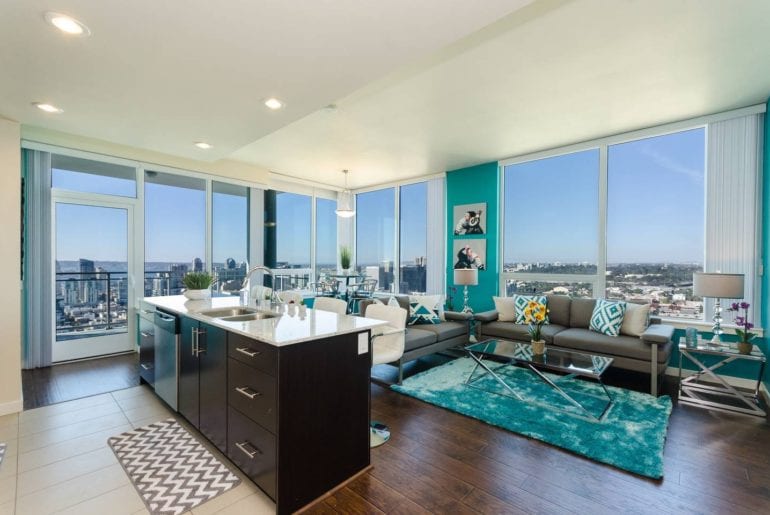 For only $179 per night, this spacious apartment is located in the downtown area of San Diego and is capable of accommodating up to 8 guests! Located in the 41st floor of an apartment complex, so the property opens up to the beautiful views of the city. It's right in the middle of East Village so most of the main places in the downtown area are only a short walk away.
Looking for something a bit more affordable? Check out budget San Diego rentals HERE.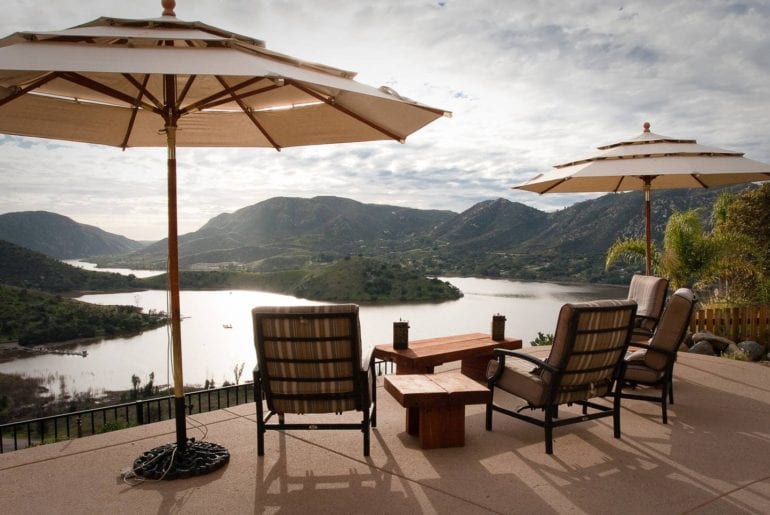 This beautiful 6-bedroom villa is located on a hill in Escondido and overlooks a beautiful lake. So it's a great place to stay away from the hustle bustle of the city life. With 6 bedrooms and 5 baths, this villa could accommodate up to 14 guests and cost only $228 per night!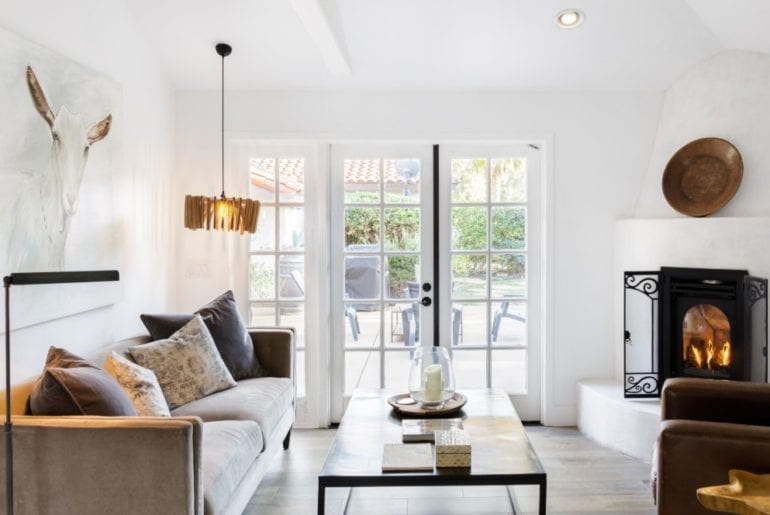 For a relaxing stay in San Diego, check out this cozy villa in Encinitas. A coastal neighborhood in San Diego's North County area. There are hiking trails outside and the beaches and restaurants are only a short drive away. This one bedroom villa is all yours for only $155 per night.
For only $235 per night, you can have this entire modern beach house located near Belmont Park and only a few steps away from the beaches. Equipped with 4 beds, 3 bedrooms, and 2 baths, so the house could accommodate up to 7 guests.
Stay in a gorgeous Penthouse. Check out our luxury San Diego homes HERE.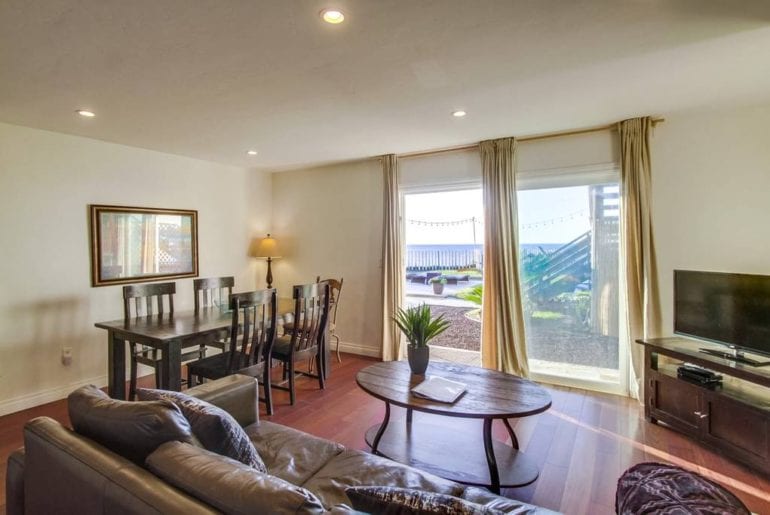 This beachfront villa is situated at the Ocean Beach so San Diego's best beaches are only a short walk away with lots of shops and restaurants nearby. Perched beautifully on a cliff facing the ocean, you can rent this 4-bedroom fully furnished villa for only $180 night!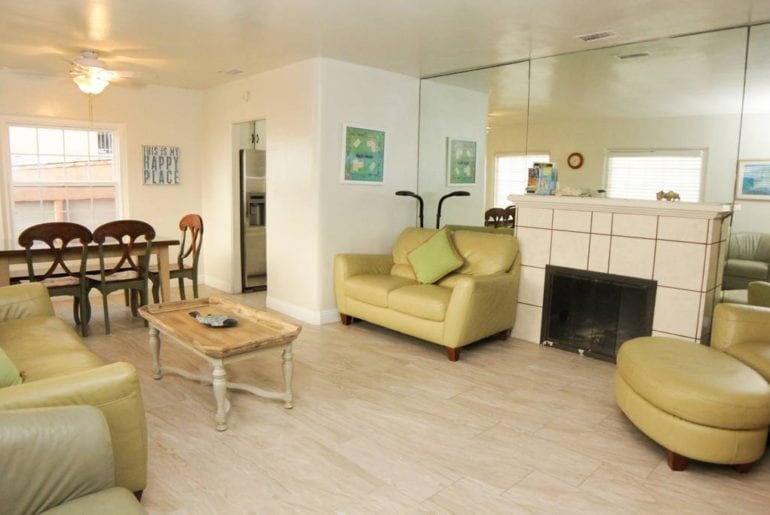 This 3-bedroom beachfront house is located right off the boardwalk of Mission Beach and could accommodate up to 9 guests. It's a family-oriented house with cots and crib for infants, so perfect for a family with small kids. The entire house costs only $205 per night.
Located in the historic neighborhood of Hillcrest, this 1-bedroom beautiful bungalow is decorated in vintage style complete with antique souvenirs reminiscent of San Diego's past. For only $143, rent this house equipped with 2 beds, so perfect for couples and groups of 4.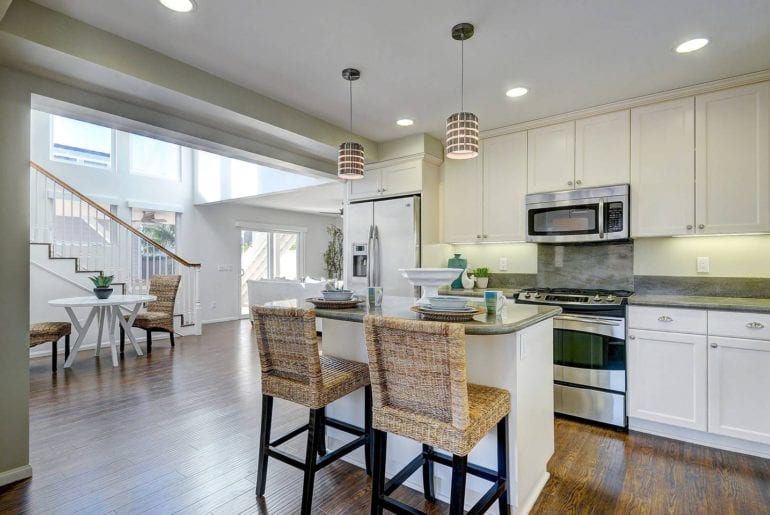 For only $216 per night, this beautiful house is equipped with 3 bedrooms so could house up to 8 guests. Located in the seaside area of La Jolla, the house has a spacious yard that opens to the stunning ocean views and some beaches are only a few minutes walk away from the property.