Looking for the best Airbnb Bratislava properties for the Ice Hockey World Championship? We got you. Ice Hockey is a blisteringly fast sport defined by deft skill, hard hits and—particularly for fairweather fans—referee-sanctioned punch-ups.
Between 10 and 26 May, Slovakia will host the 2019 IIHF Ice Hockey World Championship, where the best nations in the world will compete against one another. Unlike the World Cup for soccer or the Olympic Games, which are held every four years, the Ice Hockey World Championship is an annual event.
For obvious reasons, hockey tends to be popular in places with colder climates, meaning the tournament is usually held in countries the average traveller might not think to go. To us, this is the event's primary appeal. Can you think of a better excuse to visit Slovakia this spring? Thought not. Here are the best Airbnb Bratislava homes —the country's capital— and Košice, the two cities hosting the Championship.

5 of the best Airbnb Homes near Dimensions Festival in Croatia
5 of the Best Luxury Airbnb Homes in Belgrade
A renovated flat two minutes' walk from Ondrej Nepela Arena for $451 per night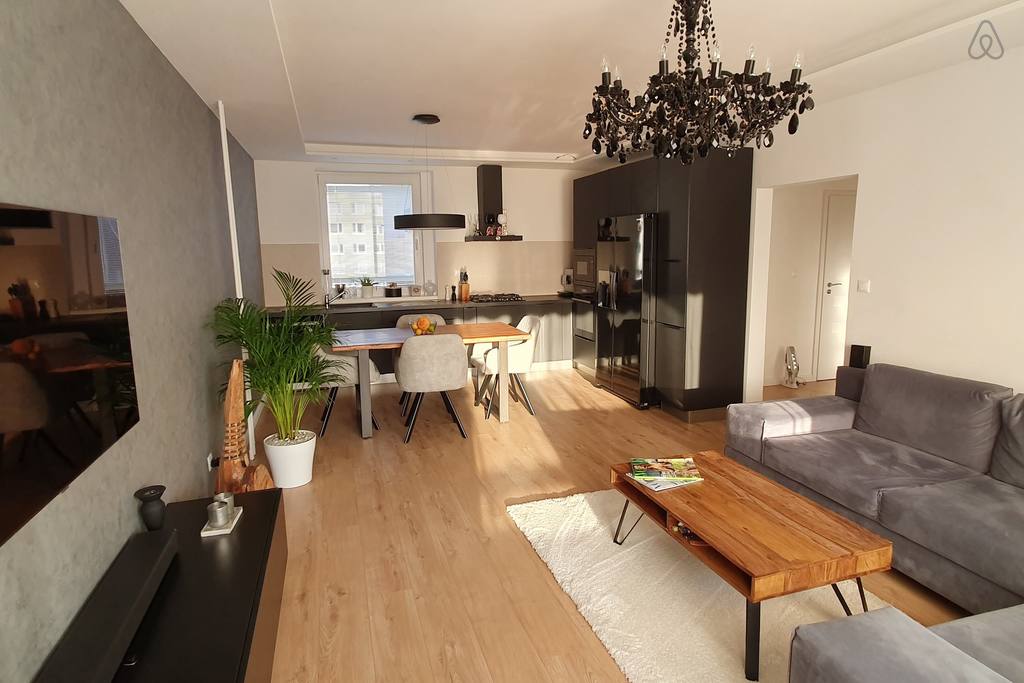 All of the Bratislava games at the Ice Hockey World Championship will be played in Ondrej Nepela Arena, a 10,000 capacity arena that was restructured into a modern, glass-lined design in 2011.
One of the best Airbnb Bratislava properties, this stylish apartment is a mere two minutes' walk from the arena. Inside, you'll find an open plan living room and kitchen, a remodeled bathroom and two bedrooms. A flat screen TV will allow you to catch up on the day's highlights from the ice.
A modern loft with a family feel for $563 per night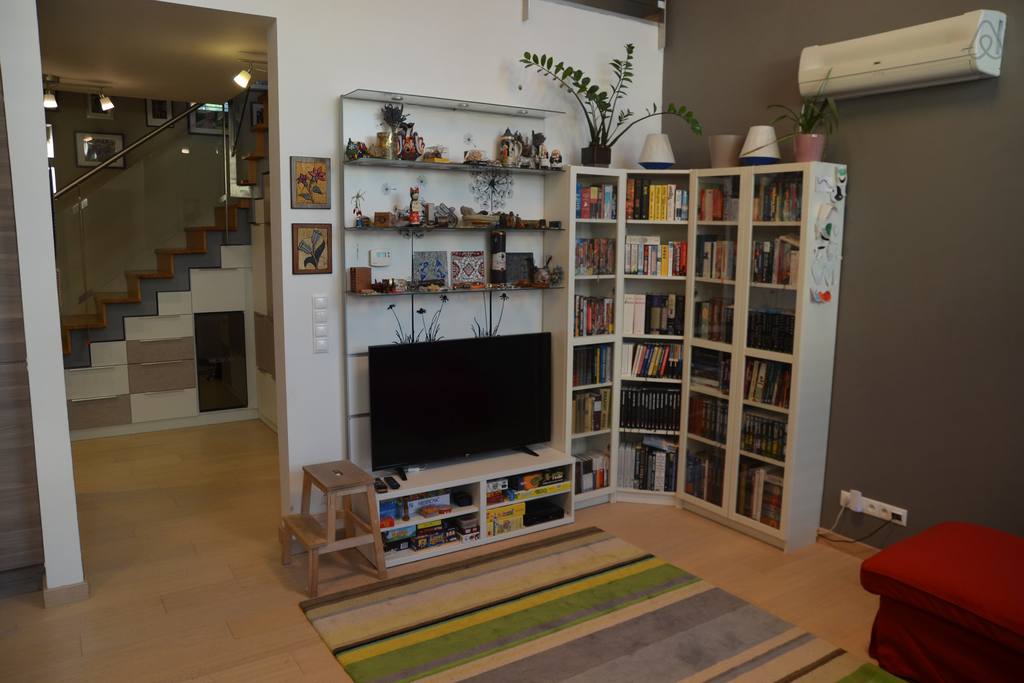 With colorful furniture, loaded bookshelves, potted plants and personal touches, this loft will provides all the comforts of a family home. On the ground floor, the kitchen and living room serve as an open plan hub for guests, the area also leading to a neatly sized back garden.
Upstairs you'll find a master bedroom and two other rooms, complete with bunk beds, for young guests. The quiet home is perfect for families, and only a short drive from Ondrej Nepela Arena. Another great best Airbnb Bratislava property.
A light filled apartment near the arena for $563 per night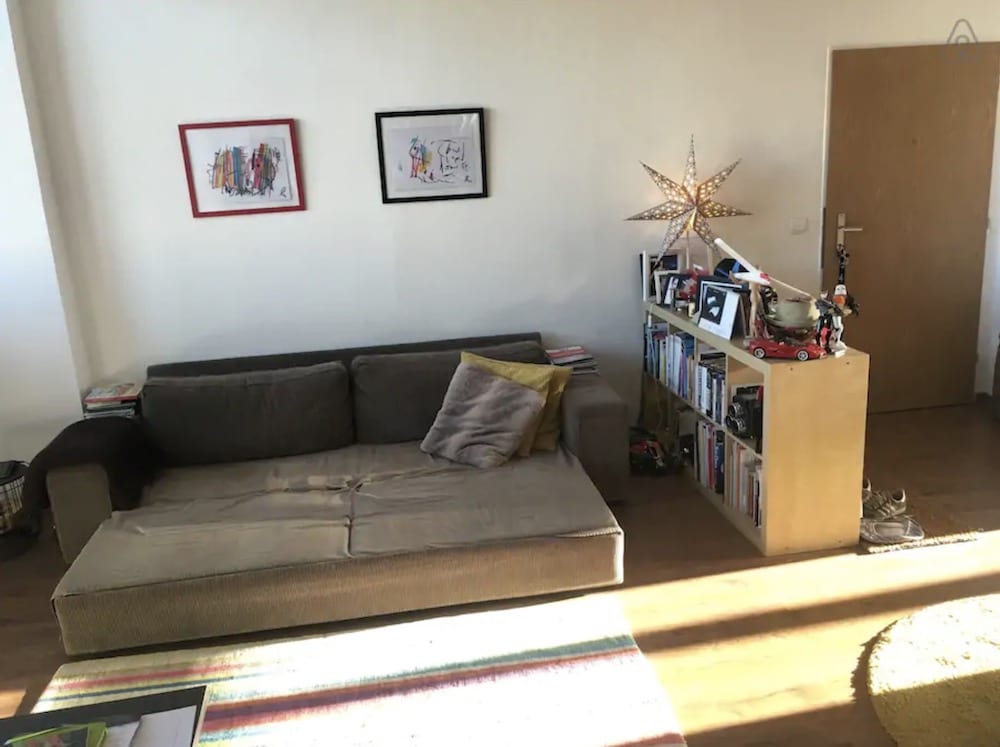 Sunlight fills the open plan living space of this one bedroom apartment. The master bedroom boasts a double bed while another guest can sleep on the fold out sofa. The flat features a balcony that looks out across Bratislava, and is located in an area that is only a few minutes' walk from the arena.
The comfortable space also has a well-equipped kitchen, along with WiFi and a TV. Bratislava's central shopping district is about a five minute walk away.
A villa for groups for $563 per night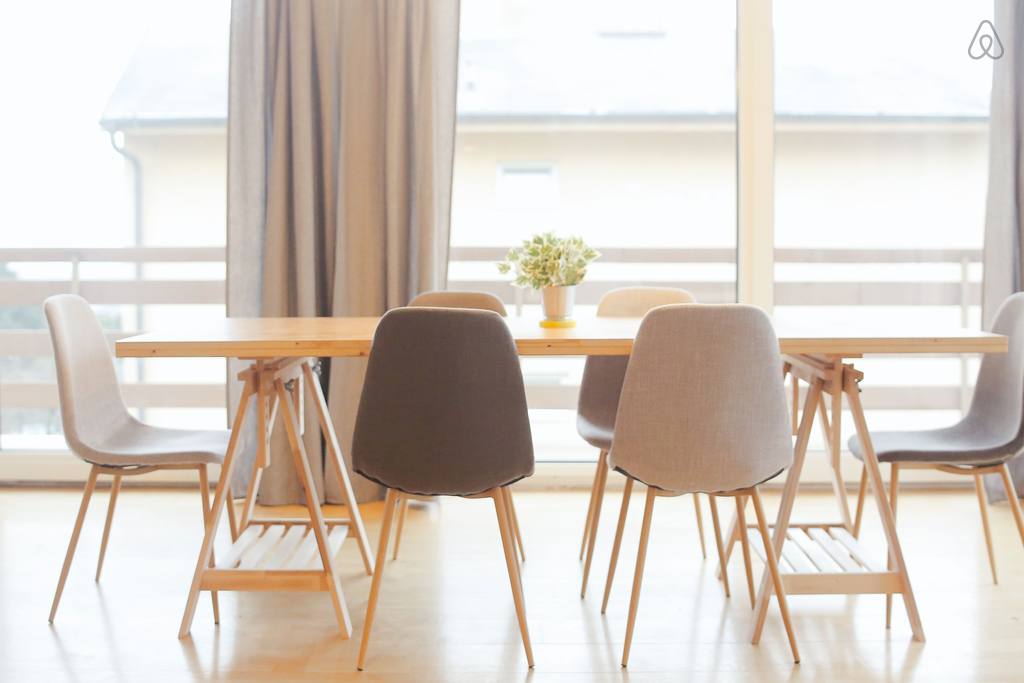 If the local amateur club you play for is taking a break from body-checking other part-timers to visit Slovakia for the championship, then this is the home for you.
All the rooms are airy and light-filled; there are five bedrooms and space enough for over 16 guests. The living area is a huge communal space, perfect for arguing over—to pick something at random—which nation with a population smaller than Maine has a chance of winning it all.
A well-appointed kitchen is ideal for hosting big meals. The house just outside the center of Bratislava and offers great views of the Danube river.
A luxury apartment in Košice for $1,521 per night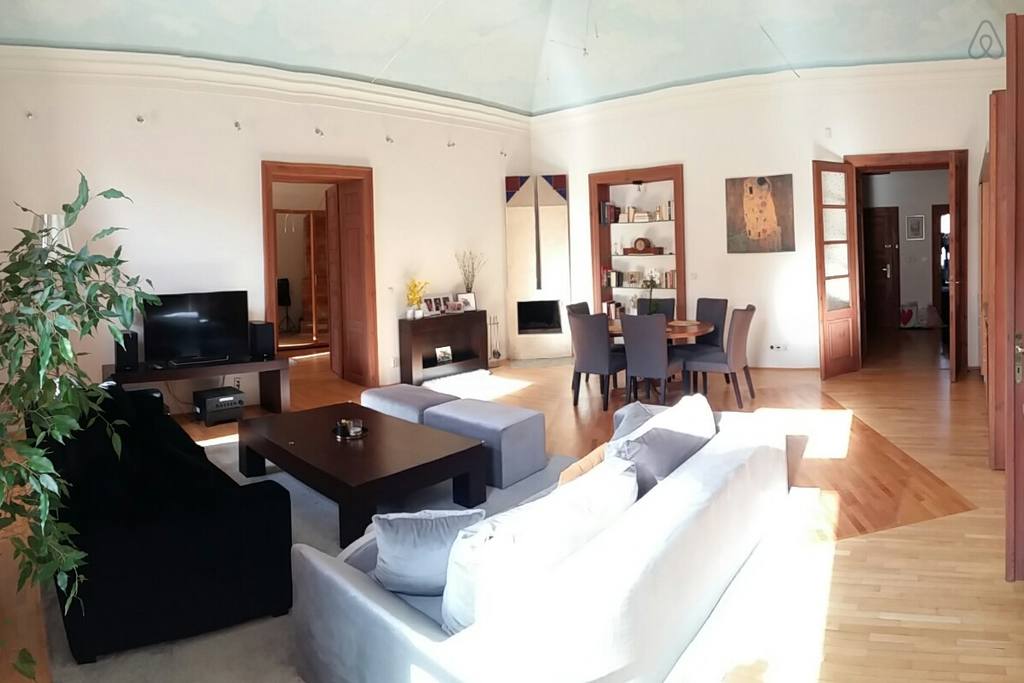 To Košice! Where the metropolitan charms of Bratislave make way for picturesque gothic aesthetics and verdant surroundings. This luxury flat, in the heart of the city, is a 15 minute walk from the Steel Arena, which will host all of the games in Košice.
The apartment can sleep five, and offers plenty of space to unwind after exploring this striking eastern European city thanks to an expansive living room.
The bathroom also features a spa-style tub.
A modern home with large back garden for $788 per night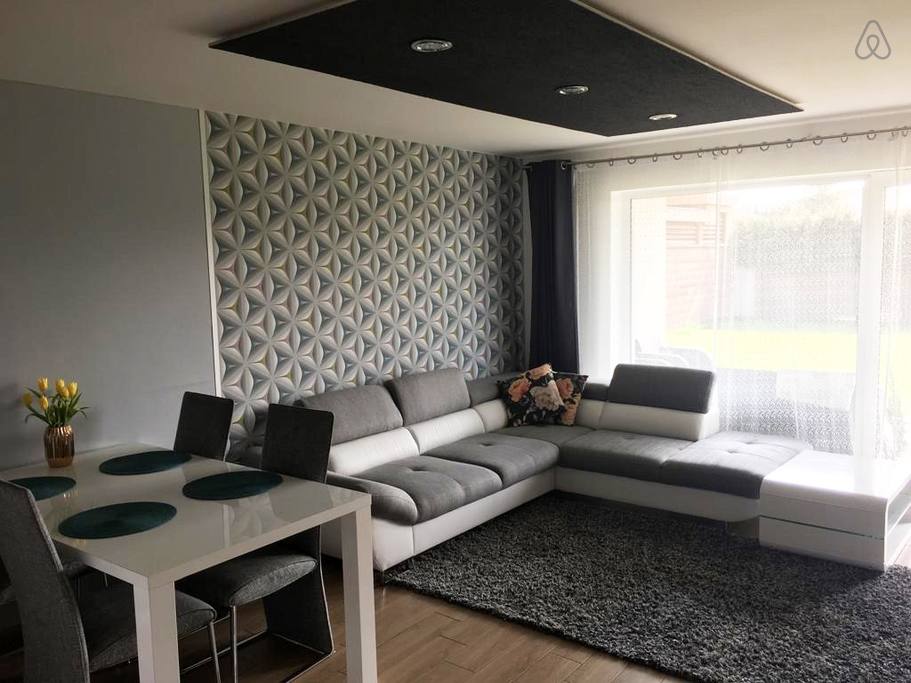 The area surrounding Košice is one of impressive rural beauty, as the city slowly gives way to wide open farmland and thick green forests.
This three bedroom home, a few mile southeast of Košice, is perfect for hockey fans who want to experience more than just the action on the ice. Along with a stylish, contemporary interior, the newly built home has a large back garden, perfect for Slovakia's bright and mild May days.
The home's host speaks English and is happy to arrange airport pick-up and drop-off, and to serve as a part-time tour guide to anything taking place outside of the Steel Arena.