Located next to the sparkling waters of Florida's gulf coast, Clearwater consistently win accolades for being one of the best coastline cities in the sunshine state. The Airbnb Clearwater properties available certainly reflect that, too! The city enjoys year round mild temperatures and is close to Tampa International Airport. With a cool downtown and expansive marina facilities, as well as the fun and world renowned Clearwater Marine Aquarium, it's a prime spot for tourists and visitors. So what are you waiting for? Rent an Airbnb in Clearwater, check out the beach, head out to some of the local bars and see what all the fuss is about!
8 Gorgeous Airbnbs For Fans Of Miami's Iconic MiMo Architecture Style
8 Of The Best Airbnbs In Palm Beach, Florida
8 Cool Tampa Airbnb Beachfront Properties 
To Infinity and Beyond! 8 Los Angeles Airbnbs with Incredible Pools
Here are some of the best Clearwater Airbnb properties available:
8. A Renovated Condo in the Heart of Clearwater Beach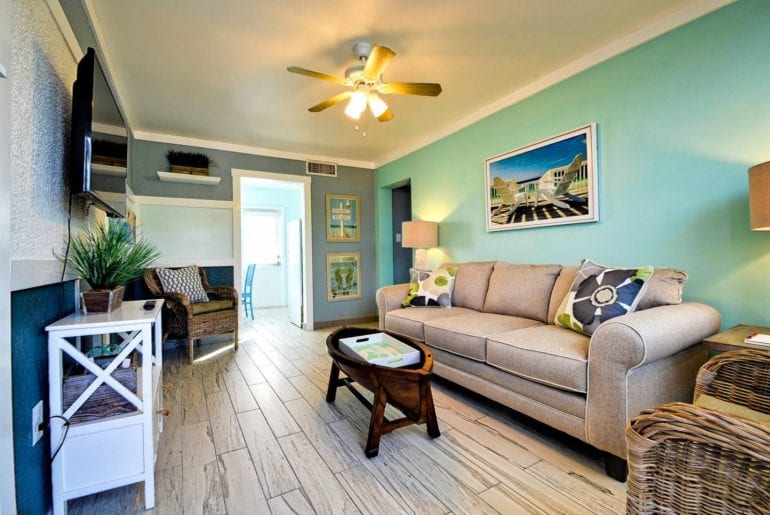 This 1 bed 1 bath condo has been newly renovated. Its located just a few steps from Clearwater beach and can sleep up to 4 people. There is also a heated pool on the property for guests to use. $110 per night
7. A Shabby Chic Studio steps from the Beach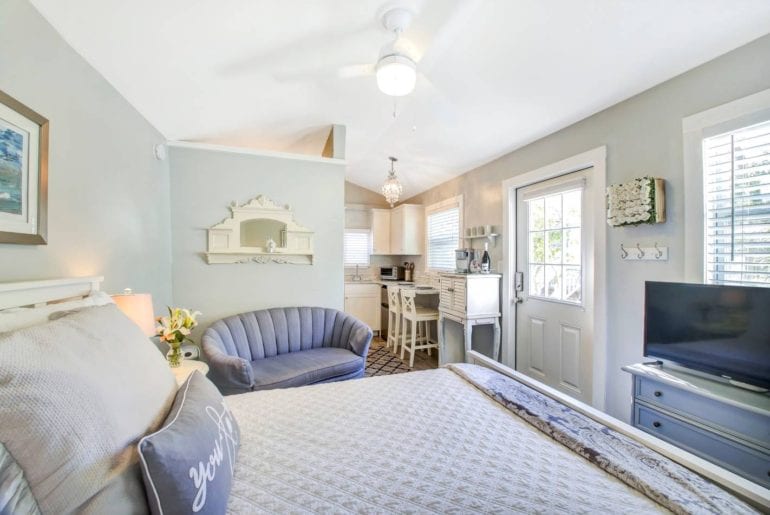 Perfect space for single travelers or couples. This Clearwater Airbnb property is located close to all the bars, shops, and restaurants. Studio is 1 bed 1 bath and there is a treehouse deck with views of the gulf for guests to use. $159 per night.
6. An Ultra Modern Waterfront Apartment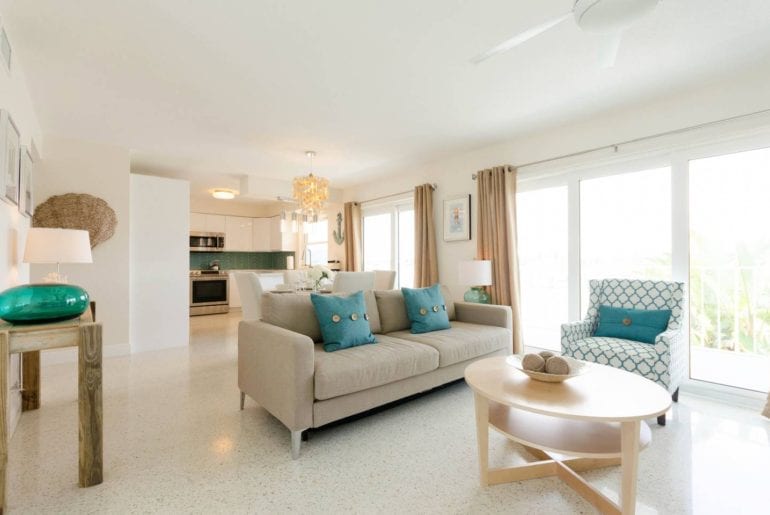 Renovated modern apartment with terrazzo floors.  Over 1200 square feet with modern amenities and a waterfront location. Home has its own dock on which to lounge, fish or sunbathe. $220 per night. 
5. A Luxury Intercoastal Townhome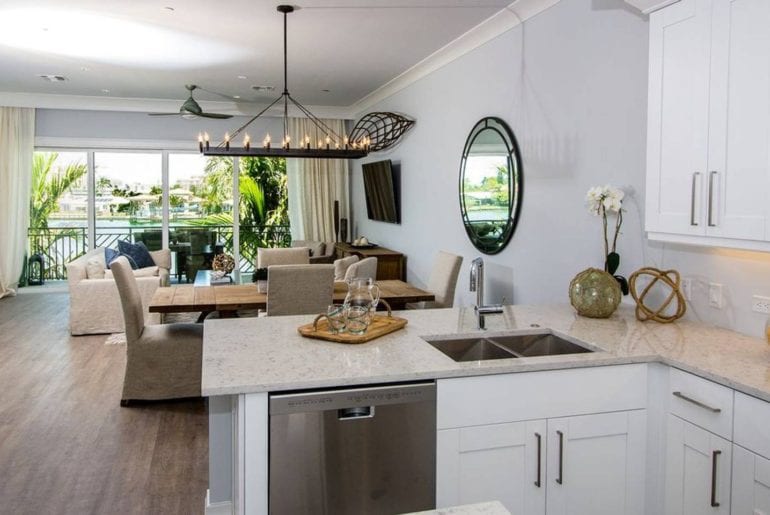 This luxurious Airbnb Clearwater home sits directly on the water. Spacious, bright, and newly furnished this 3 story townhome has 2800 sq ft of space, balconies on all 3 floors, and can easily accommodate up to 12 guests. $493 per night.
4. A Traditional Style 1920's Beach Villa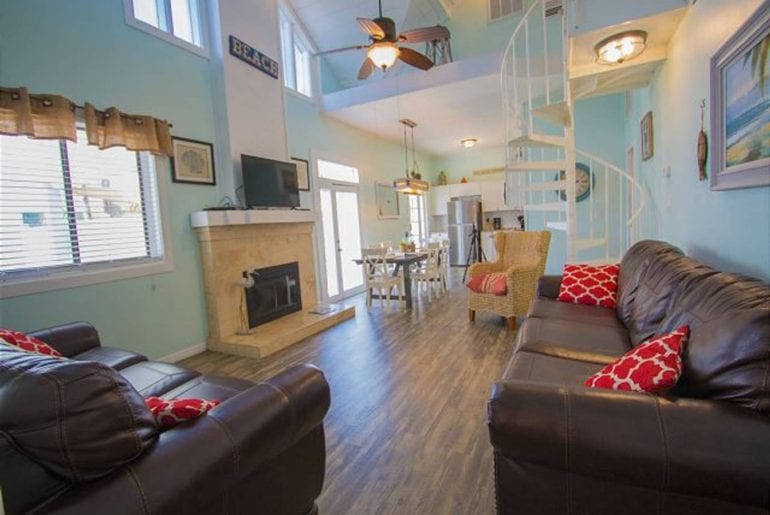 Beautiful 1920's wooden beach bungalow. This home is located just steps from the stunning Clearwater Beach. Featured a private pool and hot tub. Shops, restaurants and bars are just a few stops away and the Clearwater Trolley stops right outside the homes. $269 per night.
Need a beach front home? Check out more properties HERE.
3. Large Beach Townhome Professionally Decorated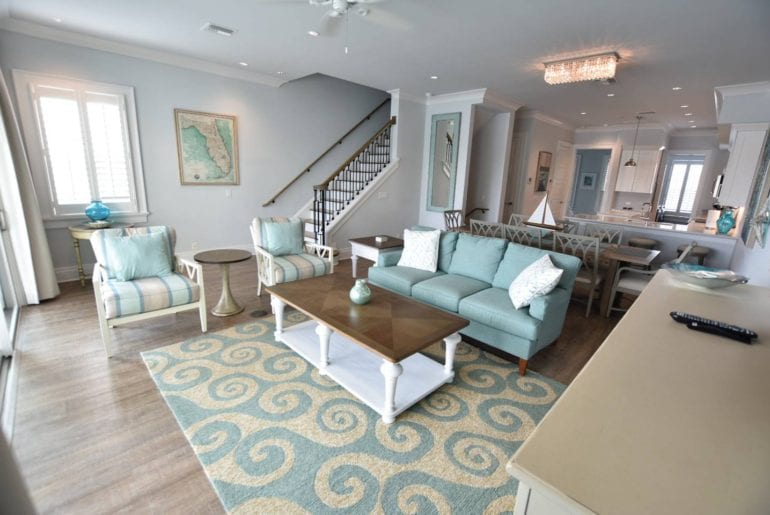 This prime end unit is just steps away from the shops, restaurant and bars of Clearwater Beach. This home features a private ground level patio that leads to dock and boat slips with room for a 40 ft vessel. $493 per night.
2. Harbourview Grande Condo South Clearwater Beach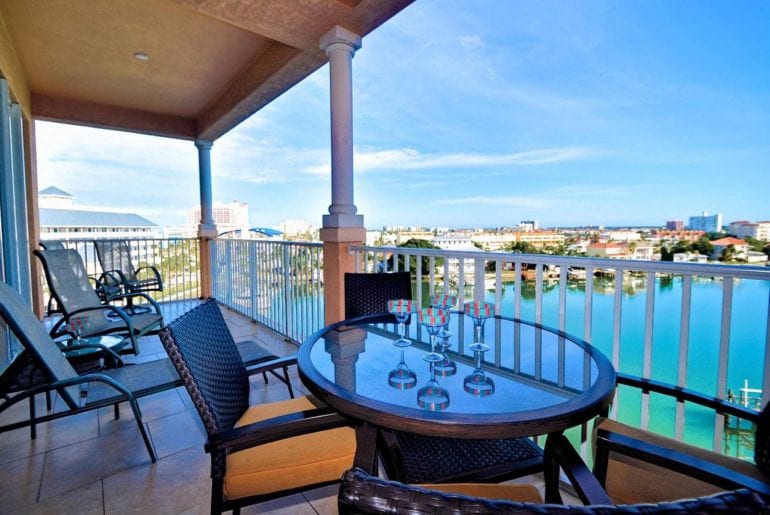 This Clearwater Airbnb property is located at the South end of the beach. Located in the desirable Harborview Grande complex this condo has its own balcony and provides splendid views over the intercoastal waterway. It is within walking distance of shops and restaurants. $371 per night.
1. An Exclusive Luxury Beach Property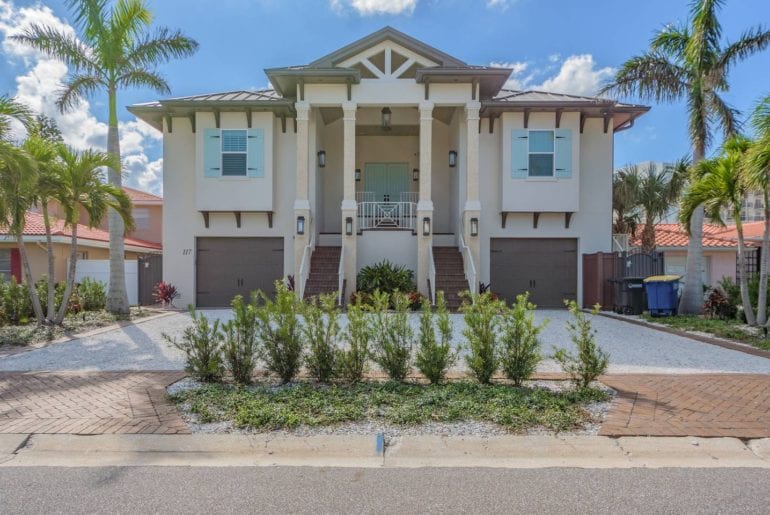 The Palms of Devon Drive is an exclusive Clearwater Airbnb rental home. Crammed full of luxury amenities this gorgeous beachfront home offers large living spaces and spectacular water view. Includes a private dock with 2 boat lifts. $500 per night.