Tokyo's Shinjuku neighborhood centers around Shinjuku Station, which just so happens to be the world's busiest railway station, serving over 2 million passengers per day. It would be no surprise then, that you would look for one of the best Airbnb Shinjuku, Tokyo apartments for your next visit to the city. It's a very convenient place to stay! We've put together a few great choices for the area, across a range of styles and budgets. 
The 8 best family friendly Airbnb homes in Tokyo, Japan
8 of the best Tokyo Airbnb properties under $100
9 cool Tokyo Airbnb properties for under $250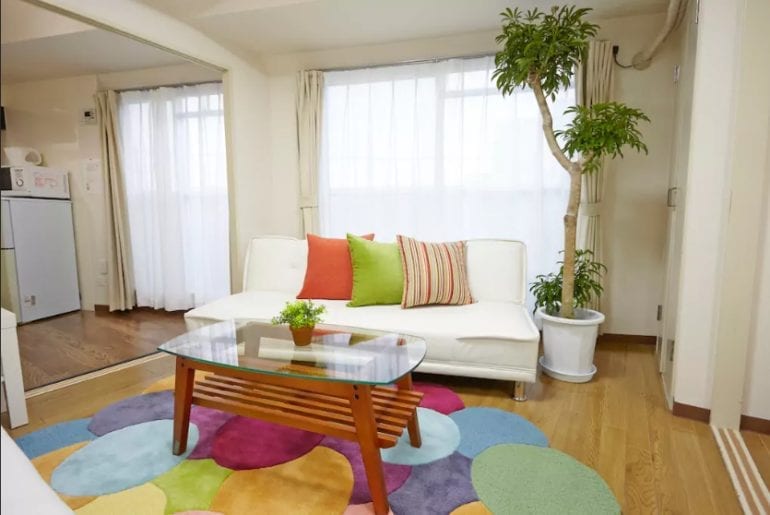 If you're looking for a nice space that's comfy, cozy and just enough room for you and friend or two, this Airbnb Shinjuku, Tokyo apartment delivers. With one bedroom, it's in a residential area with a few shops, so you get a little bit of the local feel. At only $92, though, it goes fast, so if you're considering this particular Tokyo Airbnb, you'll want to move quickly!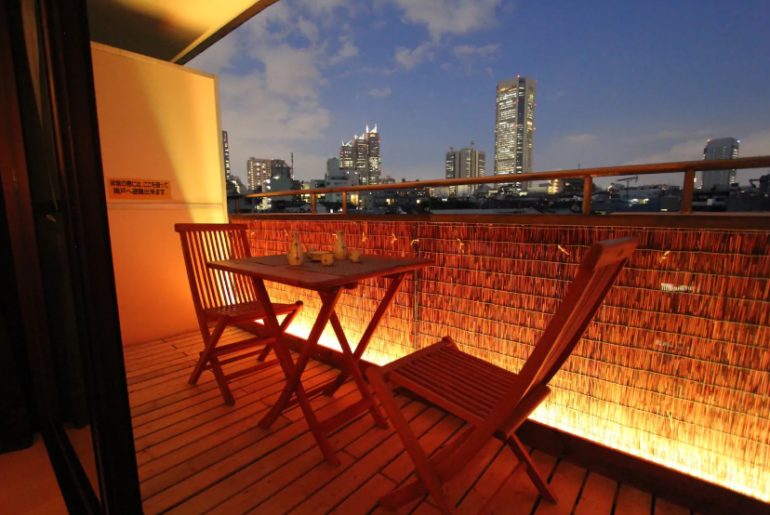 When some people travel, it's really all about the view and this Shinjuku Airbnb certainly has views worth waiting for. The $113-per-night studio apartment also is one of the few Airbnb homes in the Shinjuku neighborhood that you'll find with a hot tub!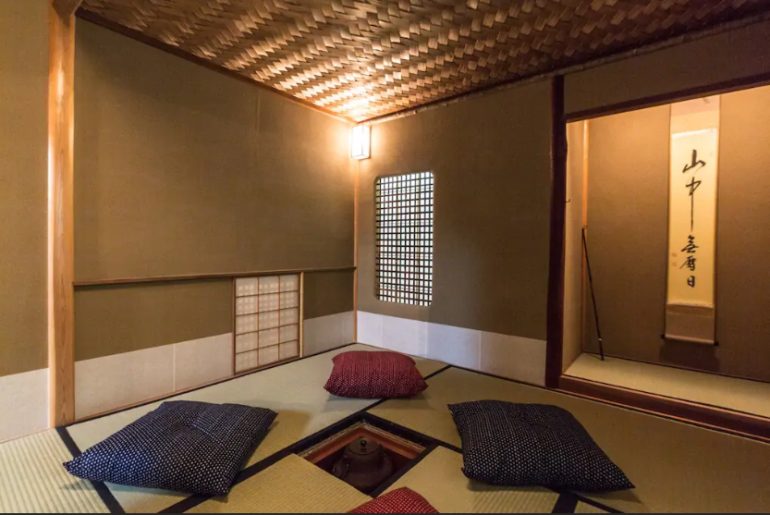 This spacious Shinjuku apartment offers traditional Japanese style across the entire property, so you can enjoy a truly immersive experience. It even has its own tatami room for tea ceremonies! Keep in mind there are very strict rules for the traditional tatami room, as it's set apart for special tea ceremonies only — no eating or sleeping allowed! It's all yours for just $286 per night.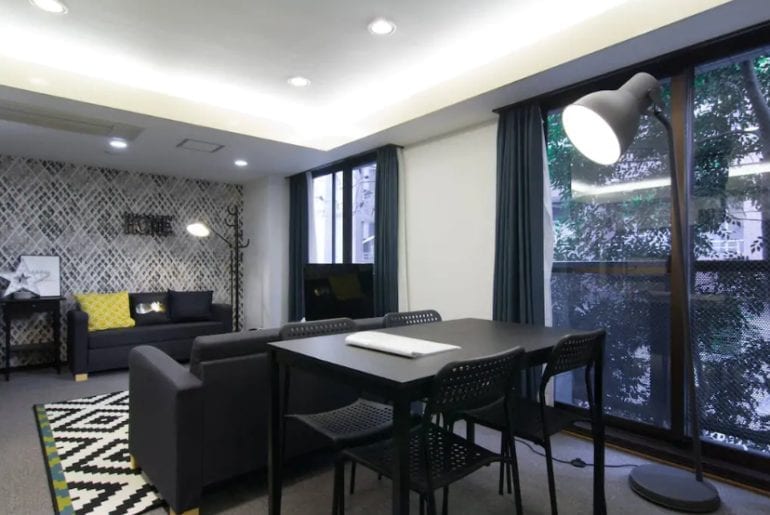 If it's more of a modern feel that you like, there are plenty of Shinjuku Airbnb options that lean toward that aesthetic as well. For $229 per night, you can rent this contemporary apartment, with lots of room for you and your traveling friends. There are three separate bunk beds, in case you're traveling with a group.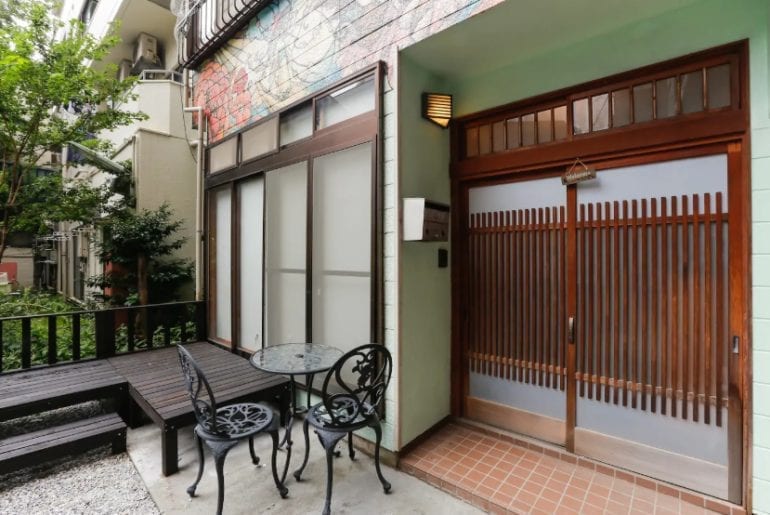 If Shinjuku Central Park is one of the spots on your itinerary, you'll find it's not far away at all from this traditional Japanese house. At $367 per night, it offers a Western-style bedroom as well as two Japanese-style "tatami" bedrooms. You can additionally rent your own "yukata" during your stay.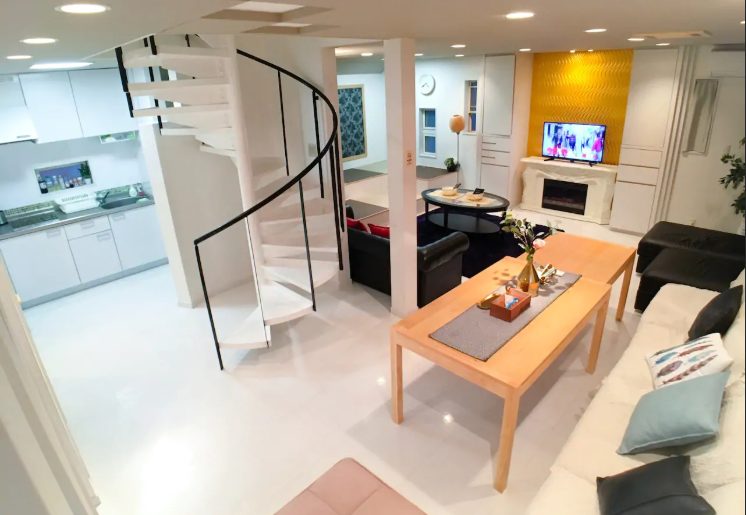 If you're traveling with a huge group, you can get this best Airbnb Tokyo Shinjuku apartment for as little as $505 per night. It can fit up to 20 people and is set over three stories. Don't' forget when you arrive to don your traditional, complimentary indoor slippers!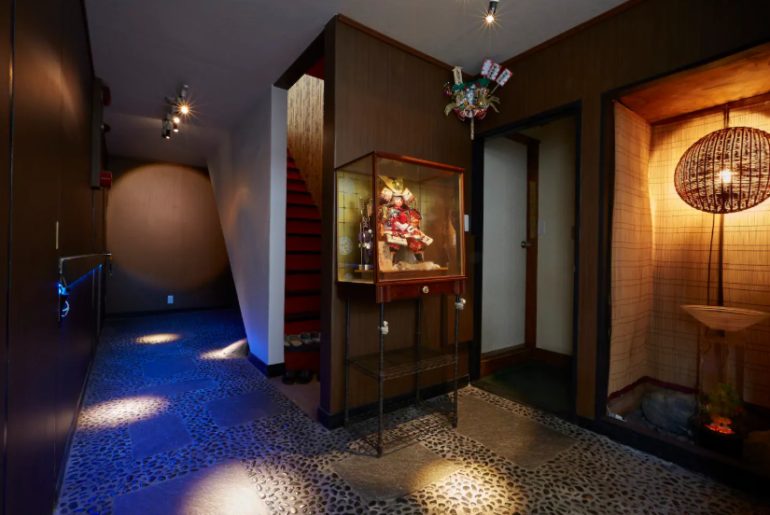 No, this isn't a Japanese night club. Instead, this eight-bedroom Airbnb Shinjuku, Tokyo apartment ($688 per night) offers you a cool vibe as soon as you walk in the front door, with an awesome entryway outfitted with colorful lights and funky decor. Then, when you go upstairs, you'll find eight traditional-style Japanese bedrooms with six and a half bathrooms.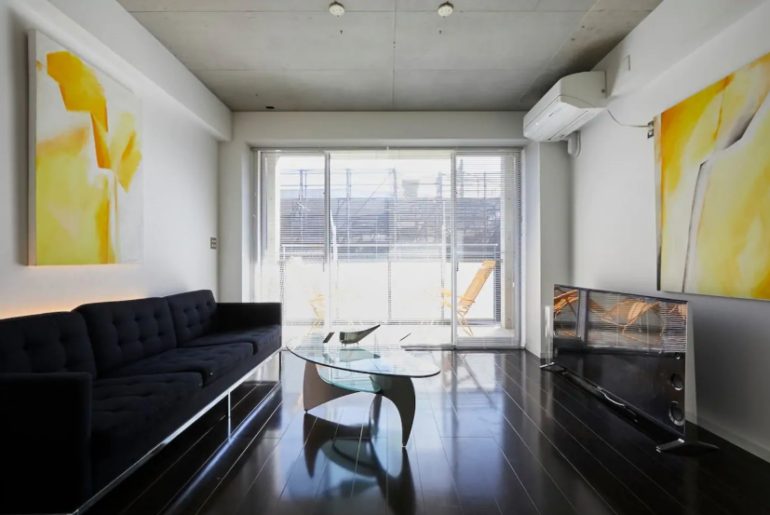 This uniquely designed Tokyo house features sleek lines, modern architecture and accents reclaimed from automobiles. Designed with cool in mind, it features IoT devices to make your stay as efficient as possible, a huge 4K television with subwoofer, three floors, a walk-through closet and a private terrace.