Is your family headed to Japan this year? You're not alone and that's why you'll want to book your accommodations now; luckily, we've compiled the best family friendly Airbnb in Tokyo, Japan. 
The best Shinjuku, Tokyo Airbnb apartments ever!
5 Amazing Family Friendly Airbnb Homes In Amsterdam
6 Of The Most Amazing Family Friendly Airbnb Homes In London
Tokyo has been called "the" place to travel to in 2019. Many a publication has named it the top pick for the year and there are numbers to back it up. In fact, in 2018, Japan broke its all-time record for tourist visits, welcoming more than 30 million overseas travelers. Interest in the country — especially Tokyo and Kyoto — is only expected to increase, so you'll want to get there fast…before all your friends beat you to it!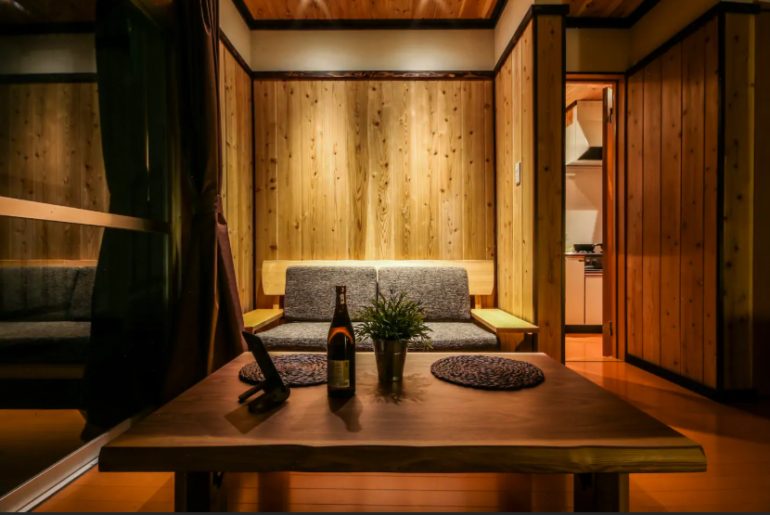 This highly-rated Airbnb in Tokyo is perfect for families, with plenty of room for four guests across two bedrooms. The apartment (which, by the way, comes with free WiFi, a must for any traveling family) is located in Tateishi Tokyo, a conveniently located neighborhood that has a historic vibe hearkening back to post-World War II Japan. It's all yours for just $108 per night. Definitely one of the most family friendly Airbnb homes in Tokyo!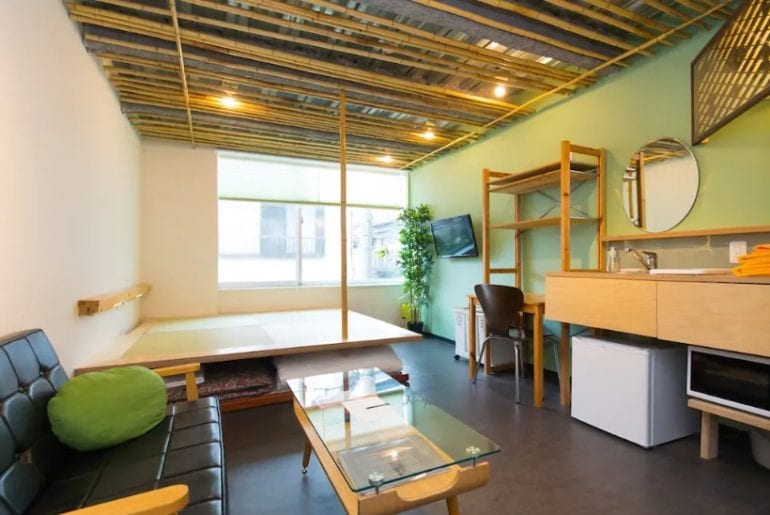 If you're looking for the best Airbnb in Tokyo for families, but you don't want to be in the hubbub of all the tourist activities, opt for this Ryokan-style apartment with room for three travelers. The highlight of this space is the open-air bath (also called an onsen). This gorgeous spot is awesome for the parents to enjoy after you put the little one to bed, with its tranquil environment and views of the city. The space starts at $65 per night.
We know what you're thinking, though. Three people? My family is way more than that! And that's why we present to you this amazingly beautiful and spacious property that can fit 11 travelers. At $333 per night, you get the awesome two-story house all to yourself. The sound-proof basement studio is outfitted with a grand piano, electronic organ and a projector.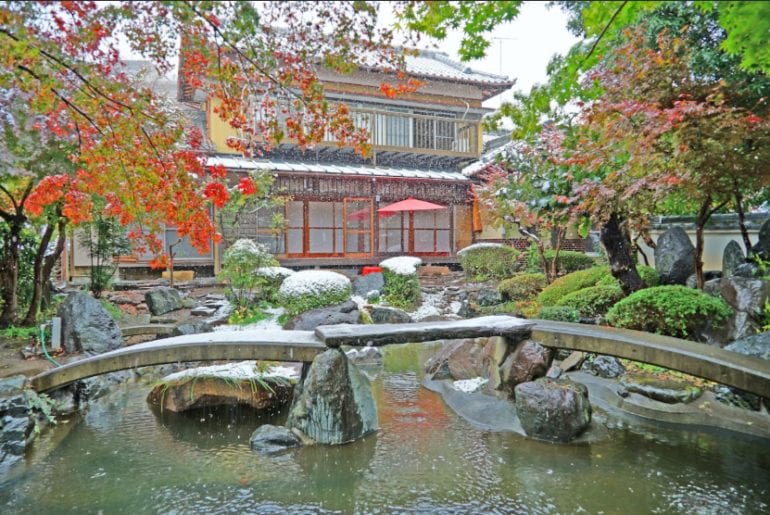 If it's a super-traditional Japanese experience that you and your family are looking for, try out this home, which, at $325 per night, can fit 25 people — perfect for an extended family vacation! Starting at $365 per night, the experience includes tea ceremonies and similar traditional activities and the entire space is decorated with artwork depicting Tokyo's natural beauty.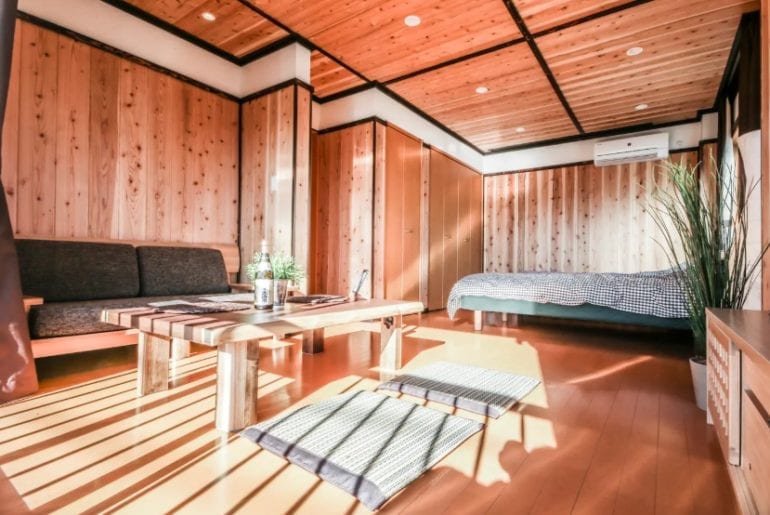 This house, which goes for $385 per night and fits 11 guests, is in a historic neighborhood with great access to the local train stations and, on top of that, the hosts are even kind enough to come pick you and all your family members and luggage up from the station. Once at this best Airbnb in Tokyo for families, you'll enjoy all the comforts of home, with lots of privacy, a fully-equipped kitchen, three bathrooms, free WiFi and more.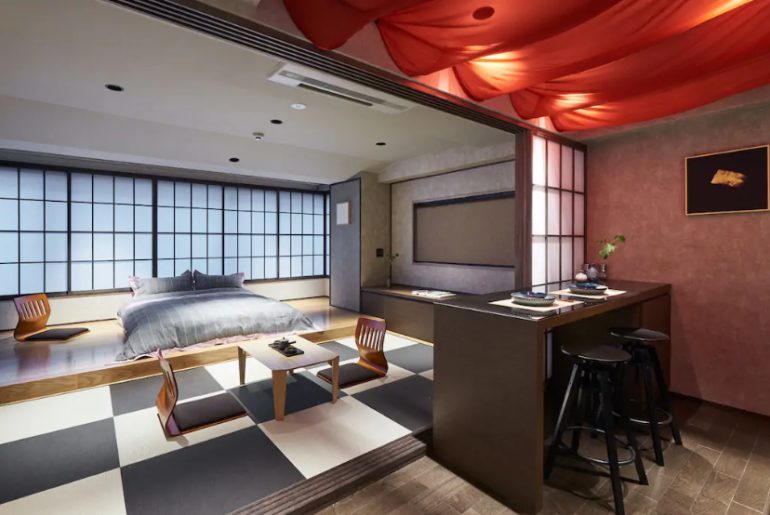 What would you and your favorite traveling companions do with four entire floors of space all to yourself? Have a great time traveling in Tokyo with the family, that's what! This apartment, which starts at $964 per night, can fit 15 guests. The space blends classic Japanese aesthetics with modern minimalism perfectly.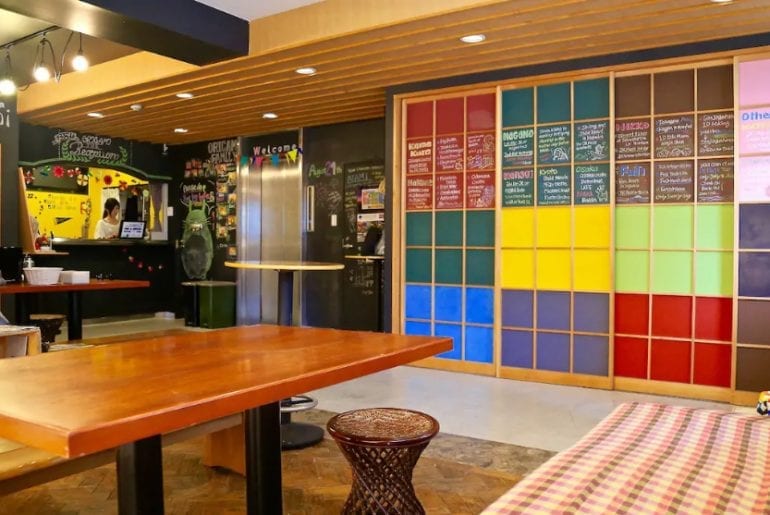 How does your traveling family feel about bunk beds? This Tokyo Airbnb has plenty of them! It fits eight guests at a cost of $264 per night and comes with four cozy bunk beds. Throughout the rest of the space, enjoy views of Asakusa and hand-made decorations adorning the walls of the lounge, dining room, kitchen and gallery.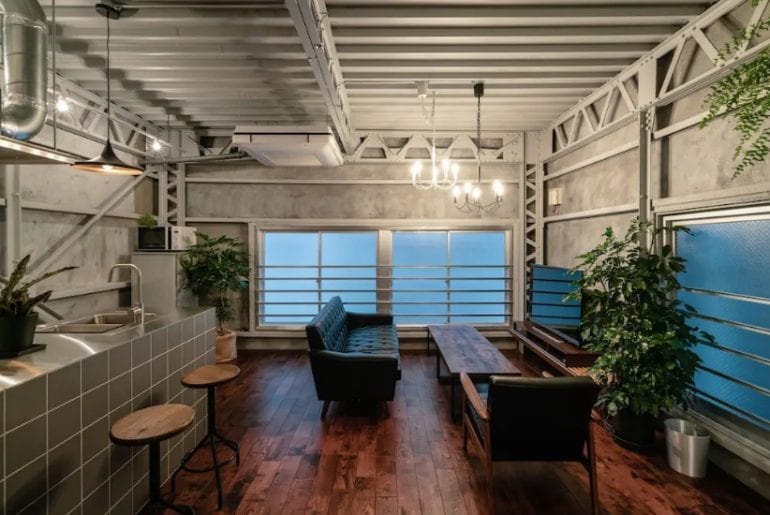 One of the best family friendly Airbnb homes in Tokyo! Is modern industrialism more your style? If so, your family may love this four-bedroom Tokyo Airbnb, which fits 10 guests at $321 per night. It's newly renovated and includes a fun area just for the kids to enjoy, called the "Secret Base."