Tokyo is Japan's hyperactive city – simultaneously in the past and very much in the present and/or future. Cutting edge technology and age-old charm and culture share the same space in a union that is more felt than seen. It is, however, quite expensive to get to. So, here are some of our favorite Airbnb Tokyo rentals that come in at under $125 a night.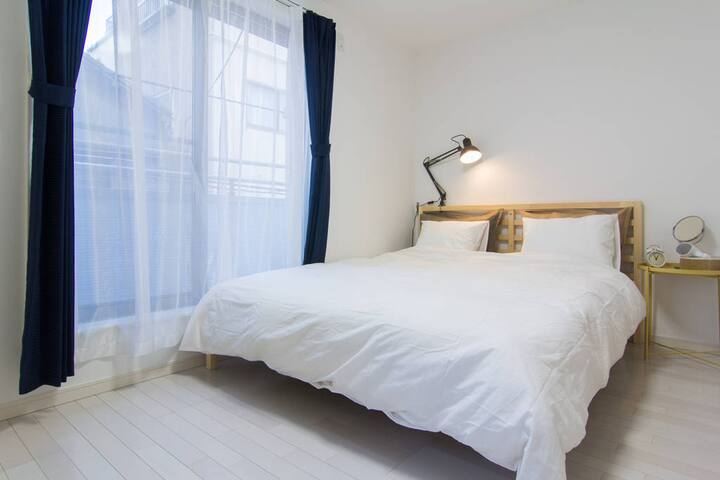 This clean and comfortable room in a house is a minute's walk from Skytree, and 15 minutes from Asakusa temple. Shopping is 4 minutes walk away. Everything else worth seeing in Tokyo is 30 minutes away by train. It's got 1 bedroom, 1 bed, and shared bathroom, so is a steal at $57 per night.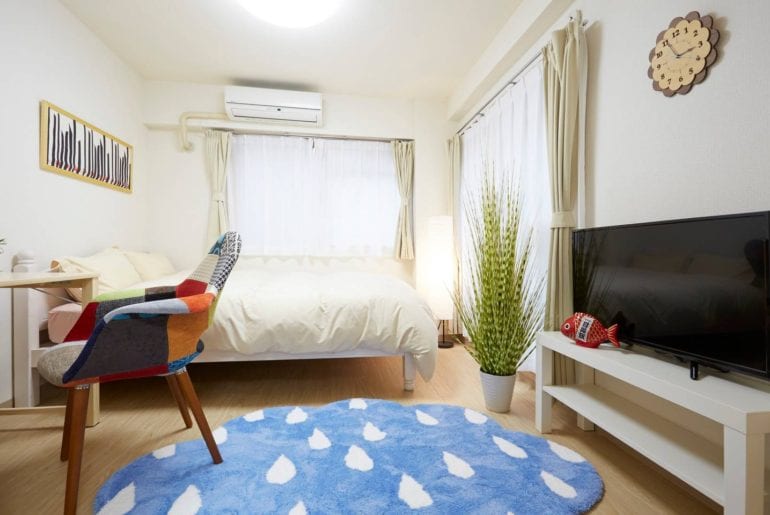 This super-hosted Apartment in a quiet residential street that affords peace, while surrounded by the bustle of Tokyo. Hatagaya train station is five minutes walk away, Shinjuku is three minutes by train and Shibuya is close. A comfortable walk away from restaurants and shops. 1 bedroom, 2 beds, 1 bathroom accommodates 3 guests. So good value for money at $53 per night.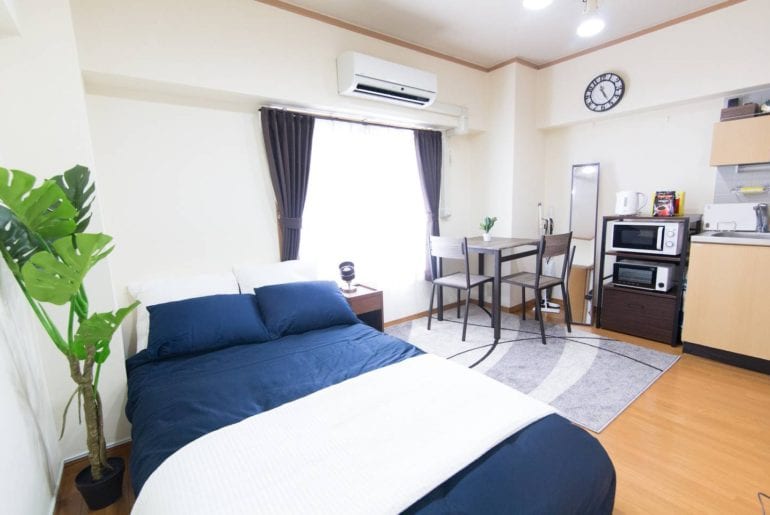 The entire apartment is at your disposal as is its thoughtful host. Easy to find in a good location 5 minutes from the nearest station. Lots of stores within walking distance and Shinjuku is just two train stops down the line. $18 per night.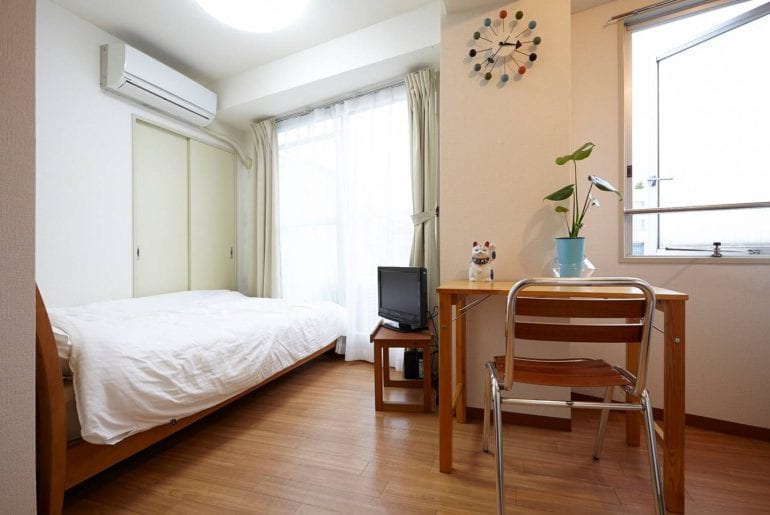 Find pleasure in the small things of life in this quaint room with a super host. Five minutes from the train station, and within 3 minutes of Shinjuku by Rail. Shops, restaurants, and bars are all in walking range. 1 bedroom, 1 bath, 2 beds, good for an individual or a couple. $44 per night.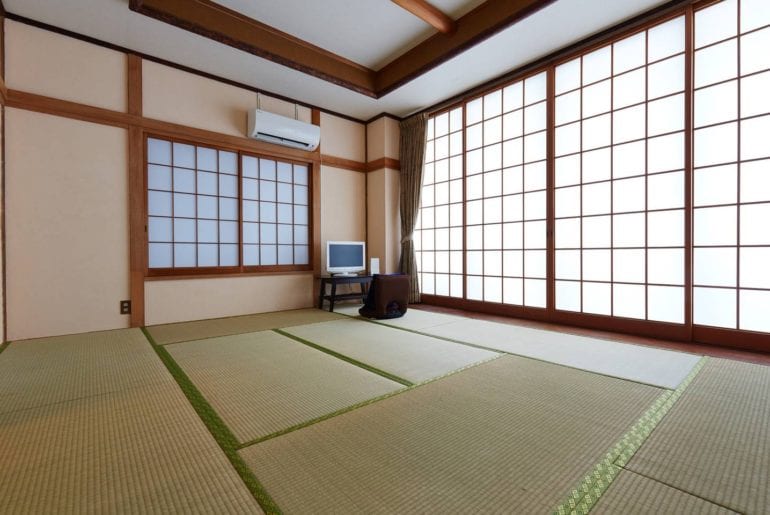 This is 1 bedroom, 4 beds, 1 bathroom hostel-like accommodation is perfect for a small group of 4. Located near the zoo, and pretty much everything else, it's a perfect launch pad for further forays into the city. $95 per night.
If Tokyo cuisine is your thing, then you won't go wrong with this clean abode smack in the middle of Shinjuku and its nightlife. Bars, restaurants, and shopping available as soon as you step out of the door. 1 bedroom, 2 beds, 1 bathroom great for up to 4 guests. $93 per night.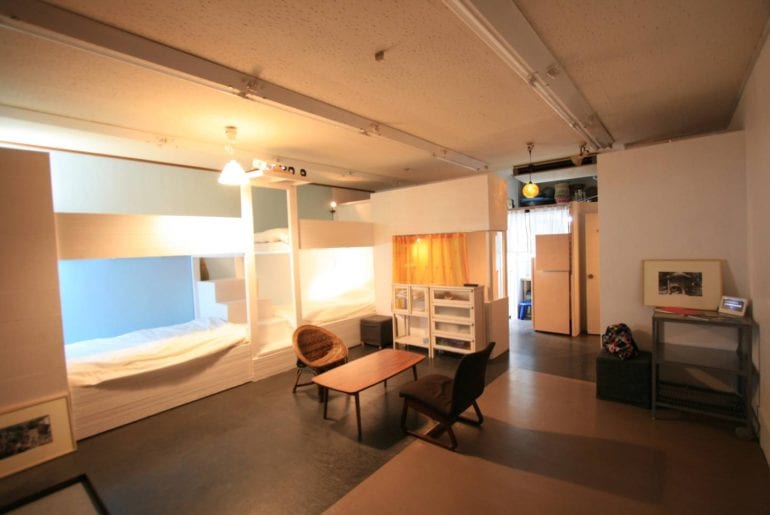 Studio fashion dwelling that can take a large group of 8-10 friends with 8 beds in 1 bedroom with 1 bathroom. The thoughtful host makes it a great experience. Perched away from the noise of the city, but not so far that you can't catch some of the fun whenever you like. $46 per night.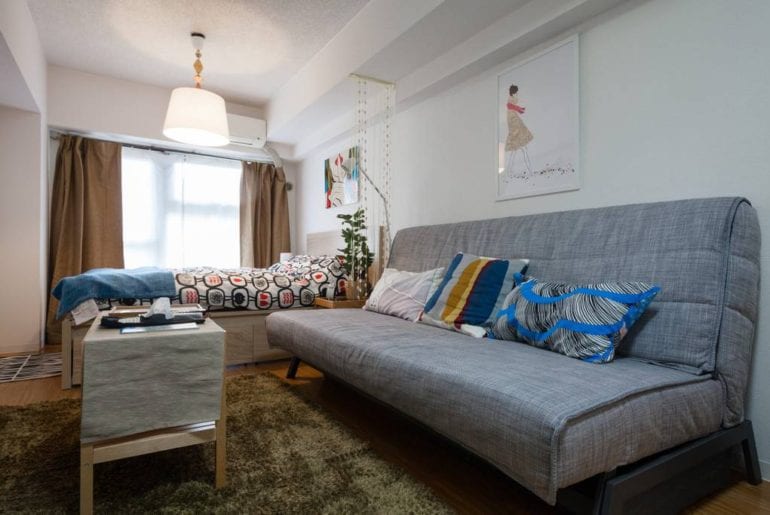 This room comes with free WiFi and, to boot, is walking distance from great spots to eat in or hang out. With 2 bedrooms, 1 bathroom and 2 beds, it can take parties of 4, 2, or just one person. $52 per night.