…we certainly think so.
This place is a showstopper. Located just five minutes away from Juneau Main Street, this place is extremely convenient and easily accessible.
When it comes to amenities, this place offers amenities galore, including an amazing salt-water hot tub, fully equipped kitchen, free parking, a lovely patio, as well as a stunning view of the surrounding forests and nature.
It has three bedrooms, two bathrooms, and it's perfect for groups of six people. The interior is very cozy, filled with outstanding hardwood floors and wooden detailing.
Scroll through the pics and check out the actual listing below.
A gorgeous living space.
This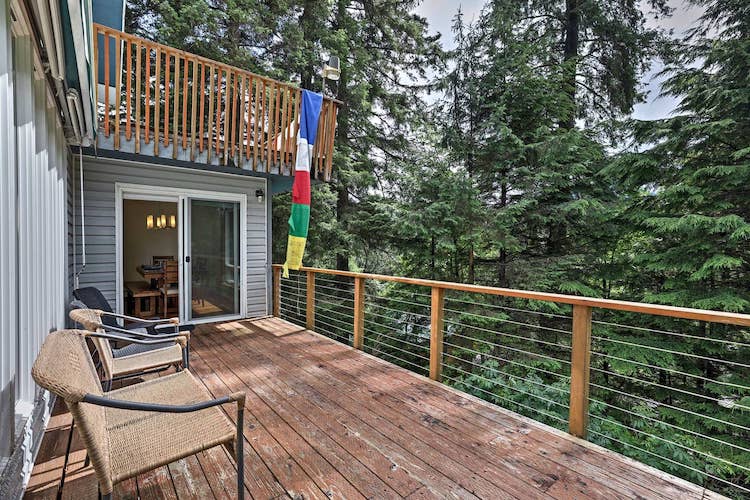 Check out the listing here!