Hold on a minute, is this West Palm Beach in Florida or a tropical Balinese village? This place is unbelievable.
The ultimate oasis in South Florida, this incredible home sleeps up to 7 guests and could be yours for a reasonable $631 a night.
Scroll down to the bottom of the page to check out the listing.
The best bit about this Airbnb is the saltwater swimming pool and gorgeous, tropical backyard complete with shady bamboo cabanas, plenty of sun loungers, and spot to dine al fresco.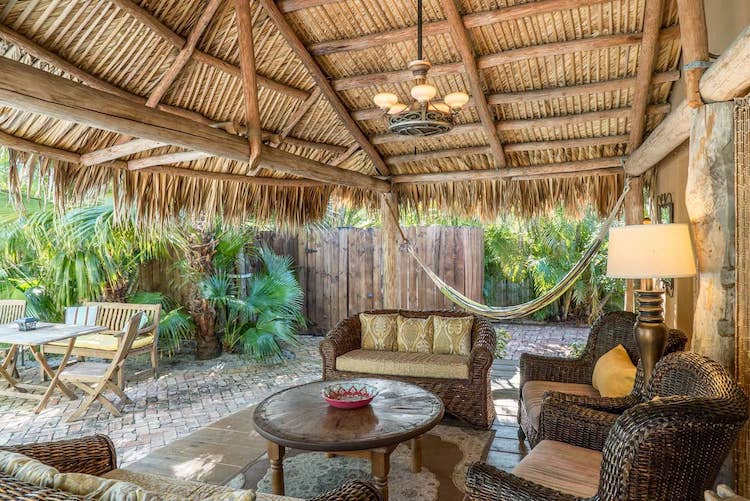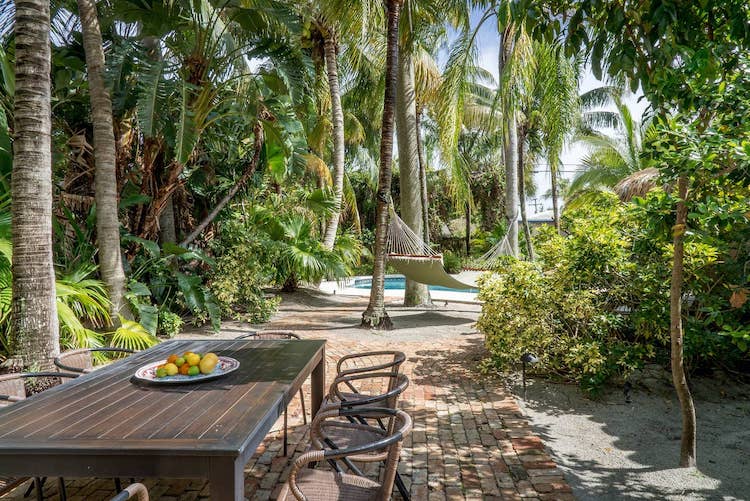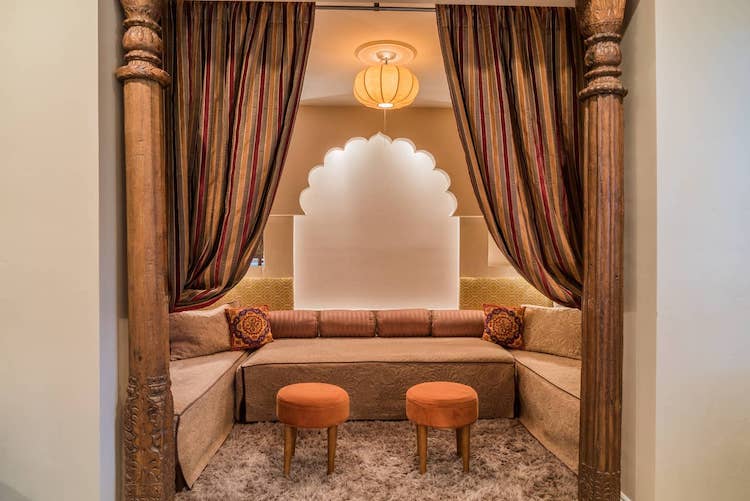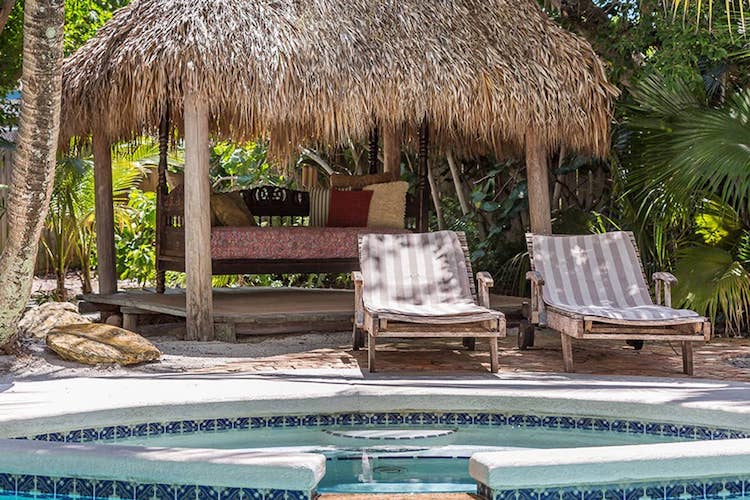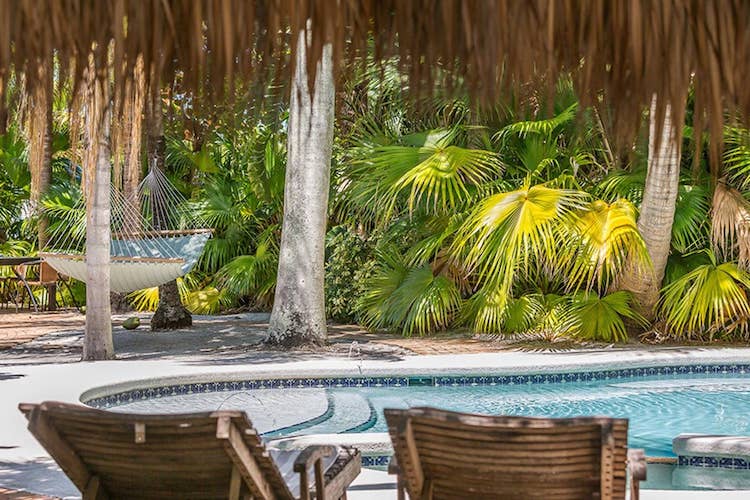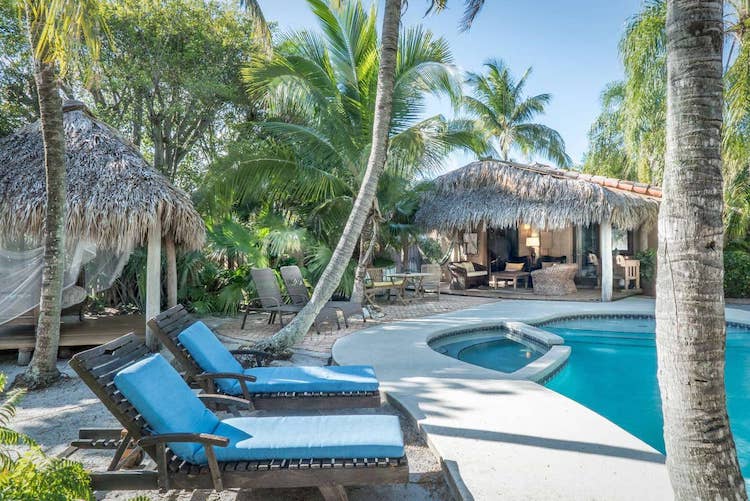 Check out the full listing here!