Vermont Stowe is a place where you won't get enough of fresh drinks straight out of wineries and breweries. It is known to be the largest producer of maple syrup in the United States. When you add this to cheddar cheese, this is a place you most certainly want to be. Airbnb Vermont Stowe makes this even more possible for you. The State of Vermont is nestled in a picturesque setting between New York and New Hampshire and is known to be peaceful. Also, it attracts visitors yearly and these visitors look forward to having a great time while they are in Vermont.
However, Stowe is a top destination when you are choosing from the cities in Vermont and one that is receptive of you at any time. If you are looking out for the perfect place to stay during your Vermont Stowe vacation, then our compilation of amazing Vermont Stowe rentals will most certainly be a good fit for you.
9. Vermont Stowe Riverside Apartment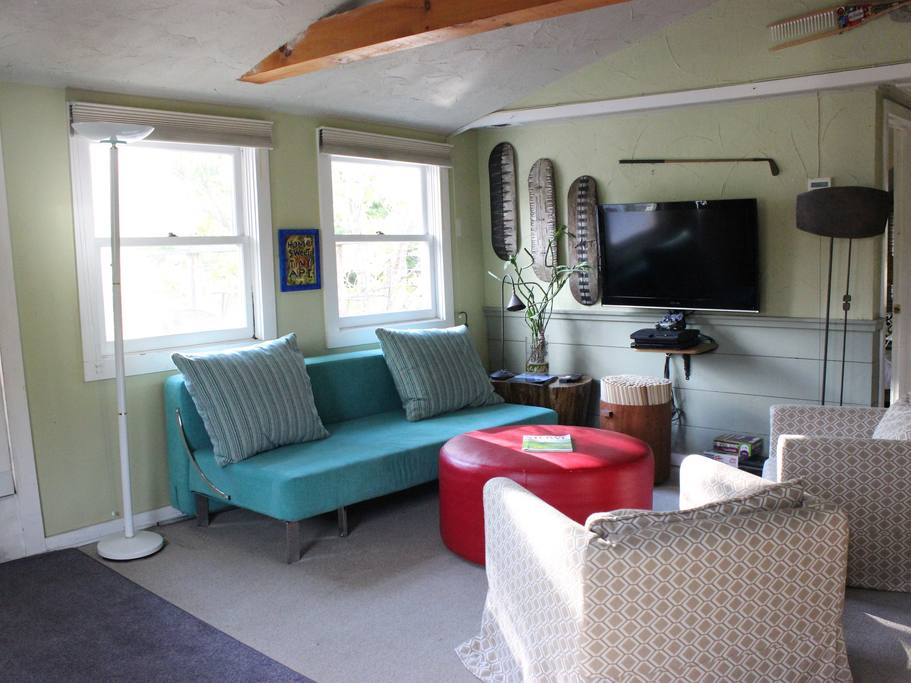 This apartment is cozy and sits just by a river. It can house five people.
There are two bedrooms available with two beds and a bath. You slide into the elegance here with a keypad and you get to view a touch of blacksmith history from here.
Although the riverside apartment is located in a village, it is it's best features and an exotic location to have holiday fun. The rent per night at this residence is $126.
8. Petite Yellow House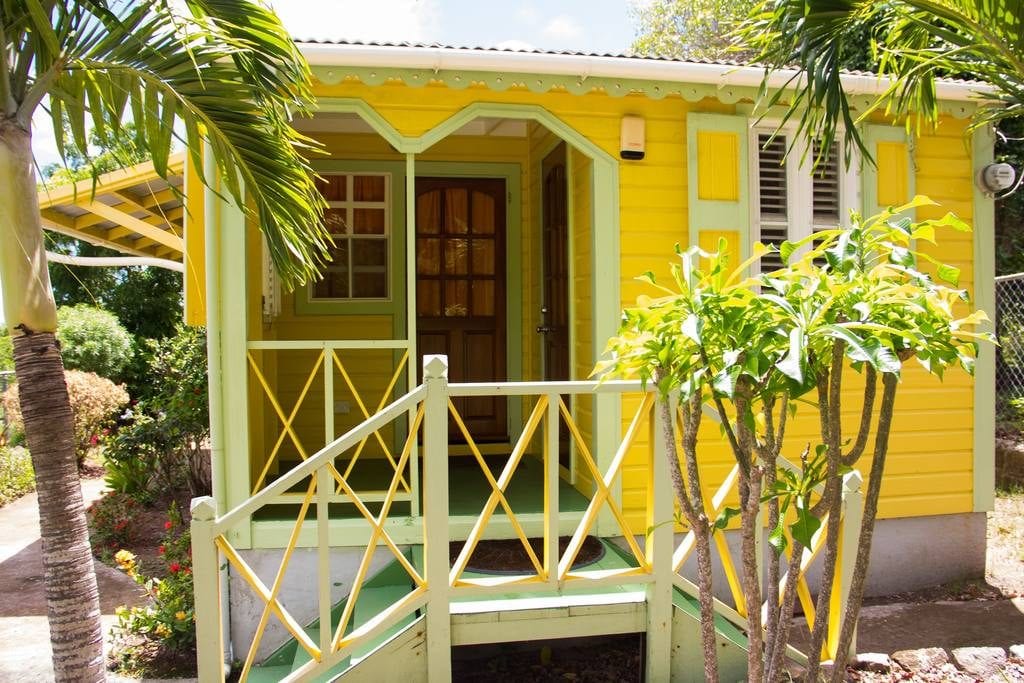 This apartment is so little that it is cute. It's yellow painting exudes fun and it can house two guests in a single bedroom, on a single bed and sharing one bath. This makes it a perfect romantic getaway or homeaway Stowe Vt for the most pleasant holiday is within walking distance.
You can even watch movies in the nearby theatre and stroll every evening. This yellow house will remove you completely from everyday hustle and bustle into a life where your car reduces in it's importance while you create lovely memories. The apartment goes for a token of $80 per night.
7. Stone House Cottage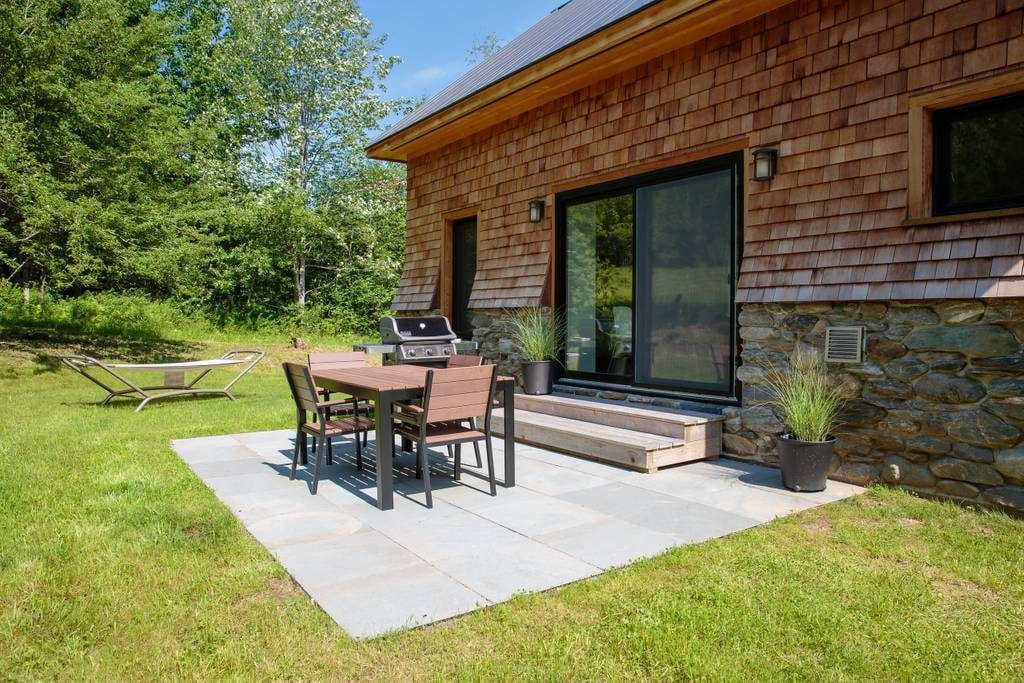 This beautiful brick and stone decorated Stowe Mountain Lodge can take four guests in it's two bedrooms. The guests will have two separate beds, a single bath and will be able to check themselves in with a lockbox.
The Airbnb Vermont Stowe cottage Sparks of cleanliness and has a lot of exotic features, WiFi and some free parking space. You won't need to go about in rumpled clothes too.
There is an iron right there to serve you. If you want beautiful scenery while you are in Stowe, you can try this cottage. You can get the ambience here for $150 per night.
6. Mountain Resort Condo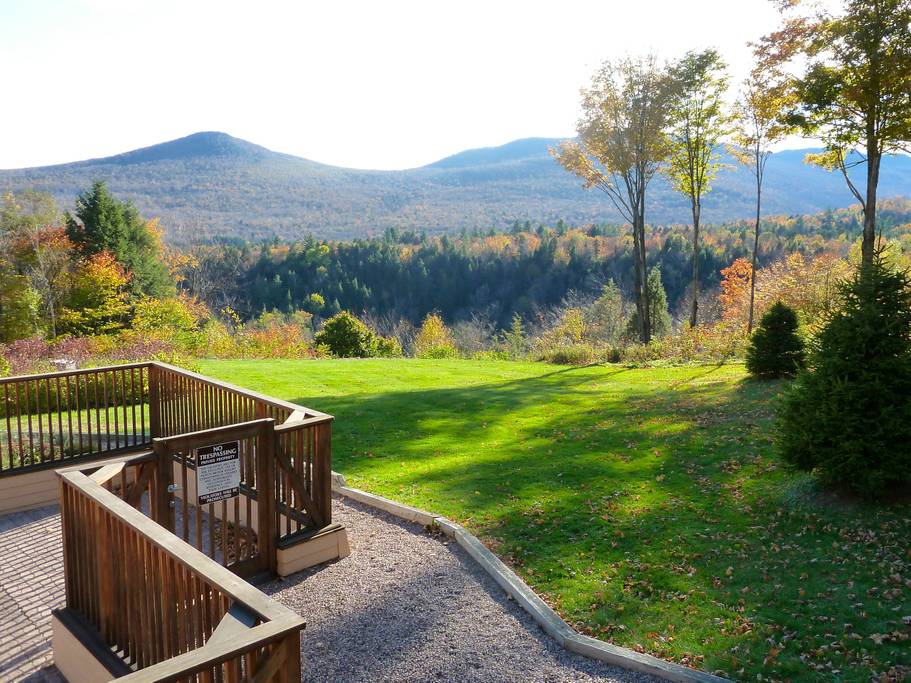 Take advantage of this four guests apartment and lodge with your friends or family. The condo is newly renovated and is located strategically to serve mountain adventurers.
If you are the more recreational type though, you will enjoy swimming, playing tennis or hiking around this apartment. There is also a fireplace and the stench of cleanliness that gives you a generally great experience. Go get this condo for $80 per night and have a fabulous holiday.
5. Private Woods House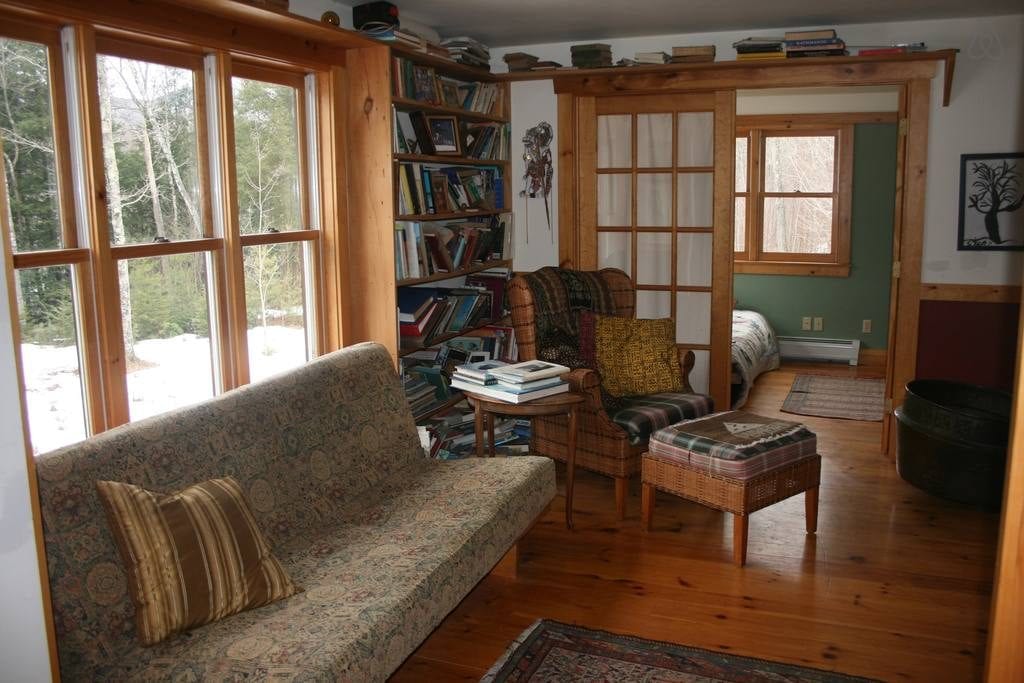 This apartment lies close to Mount Mansfield and allows for fishing activities, biking, and hiking. It is a beautiful house in a Woodsy environment and the very best of Airbnb Vermont Stowe.
It can house two people in a one bedroom coziness with one bed and shared baths. Lodging here at the woods house even comes with granted coffee and granola every morning. This exotic location is renting for $69 per night.
4. Hilltop Suite
This is a private apartment for three. The bedroom is upstairs alongside the bath. It is located within minutes of a fun packed area where you can engage in a lot of activities and with a lot of the Stowe people.
You can even go to Stowe Vermont hotels from here. If you want coffee, you can treat yourself to it right here in your private residence. Spend each night in luxury with $99 only.
3. Stowe Private & Cozy Sudio Resort.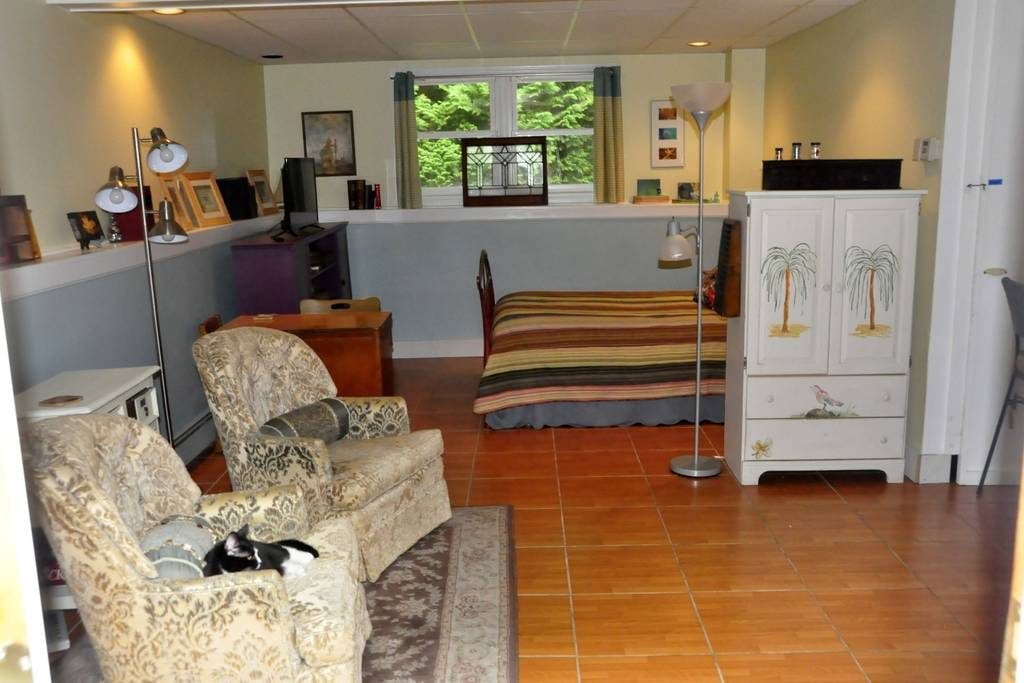 This apartment can take two guests, has a studio, has a bed and a bath. It is located close to shopping malls, eateries and the life of the town. You can also enjoy biking activities, hiking and skiing from this location at a great price of $52 per night.
2. Entire Cabin For Six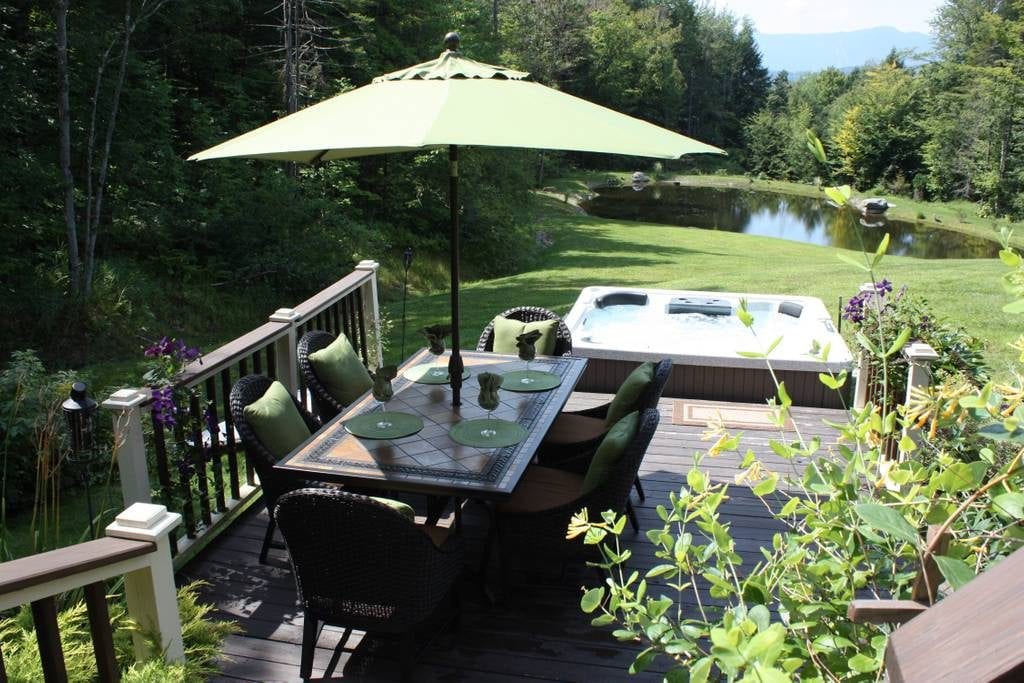 This house is located close to Stowe Mountain Resort and Stowe Village. It rests on four acres of land and provides spectacular sights and special amenities. It can take six guests in it's two bedrooms and they would all have a great time for $250 per night.
1. Modern Stowe Chalet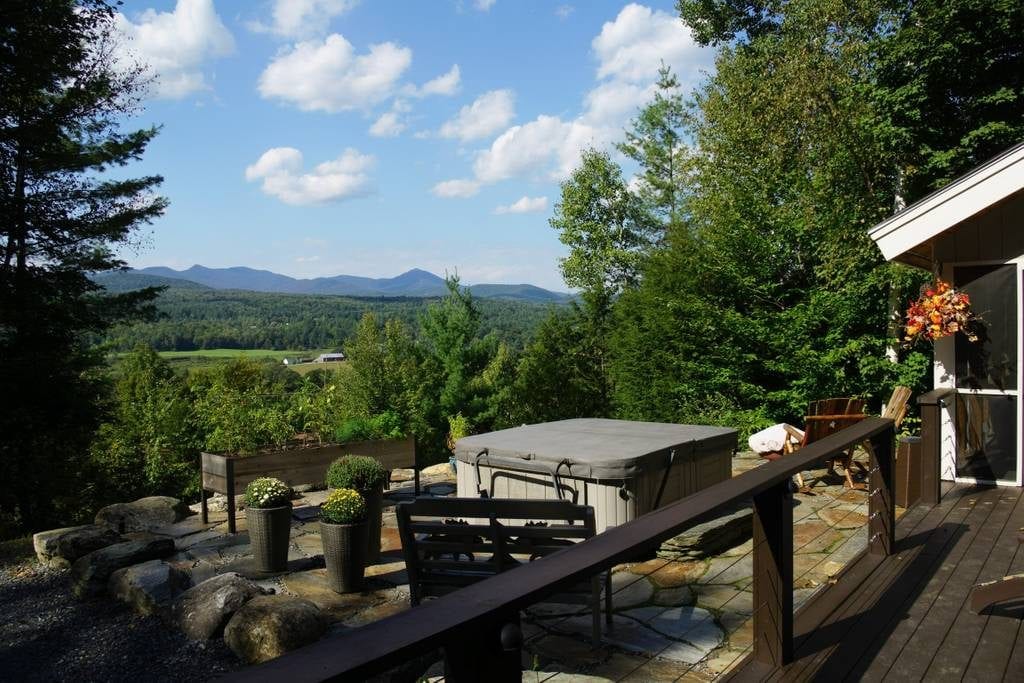 This chalet is a three bedroom spectacular space that offers you a hot tub, a furnished kitchen and everything else you would need. You can view Mount Mansfield from here and enjoy the view too. Enjoy free parking space, WiFi and other essentials with just $215.