At 1000 bucks a night, this 5 bed Airbnb in Los Angeles sure ain't cheap, but oh boy is it fancy! Tucked away in the Hollywood Hills, this house is comprised of two areas: the more public living area is an indoor/outdoor oasis, whereas the private bedroom/bath area is nestled peacefully, cantilevered on the other side. We're dying to stay here.
Have a scroll through these pics and check out the actual listing at the end.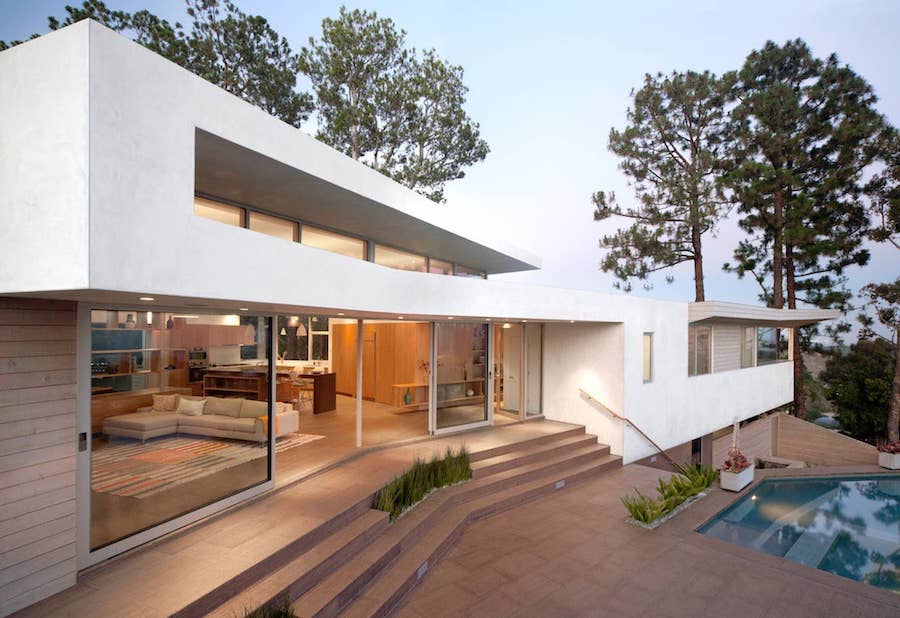 You can find this place near the apex of Beachwood Canyon.
This incredible home has 5 bedrooms, three bathrooms and …stilts!?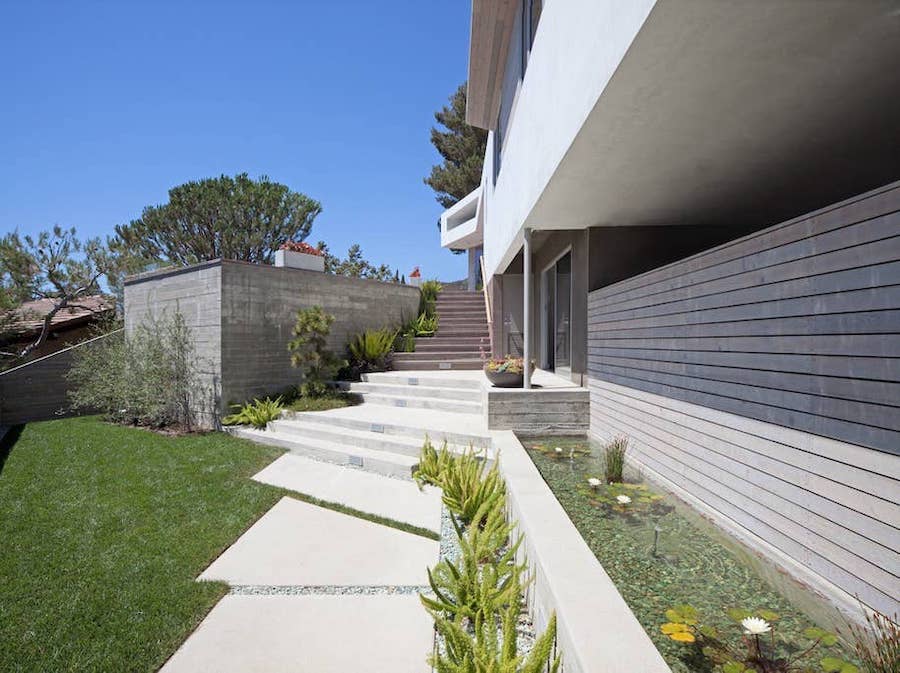 You can walk to the Hollywood sign from here, you know.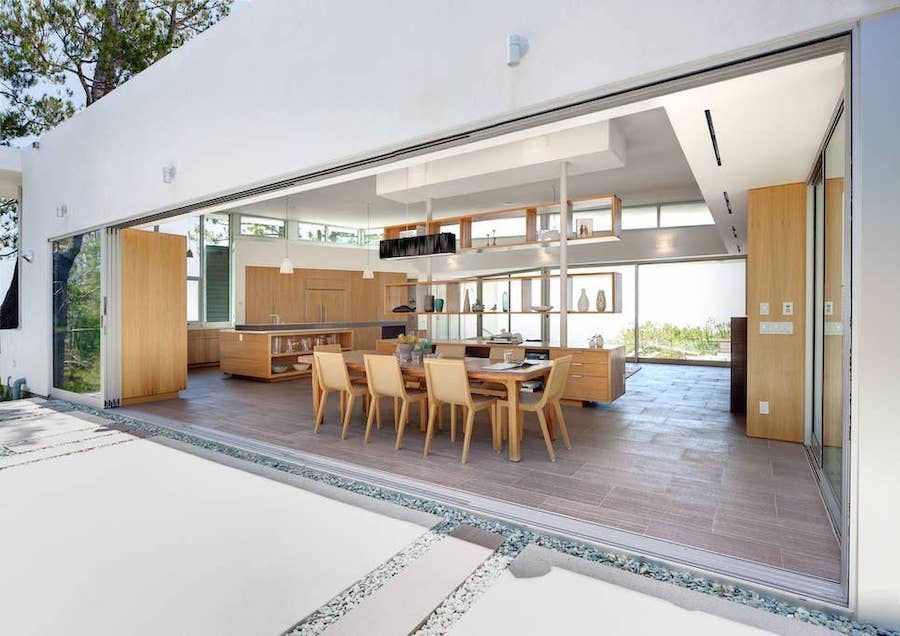 Just look at all that wide open space!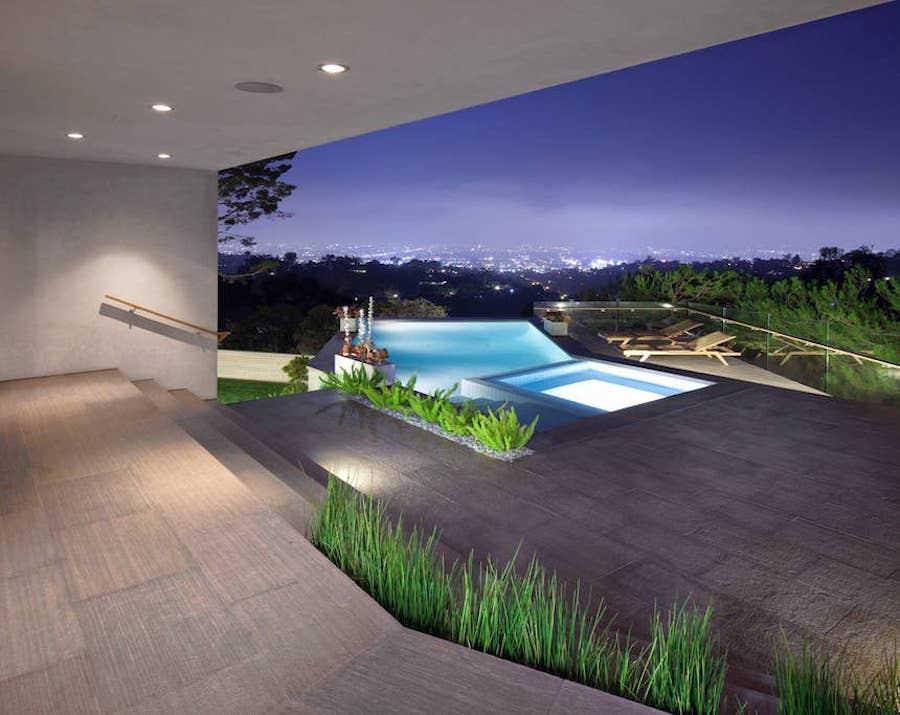 Umm, is that an infinity pool we spy?!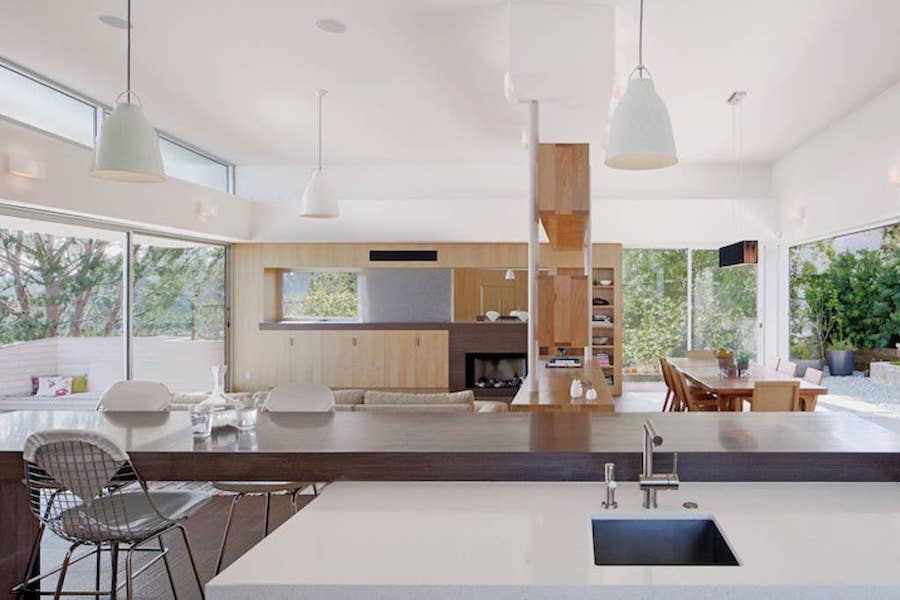 Such a chill atmosphere.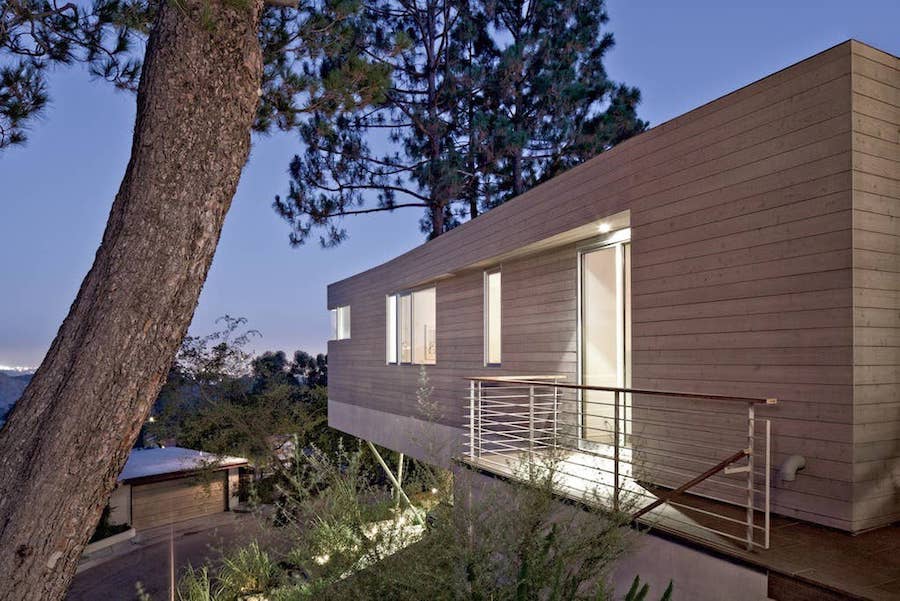 It looks gorgeous in the moonlight.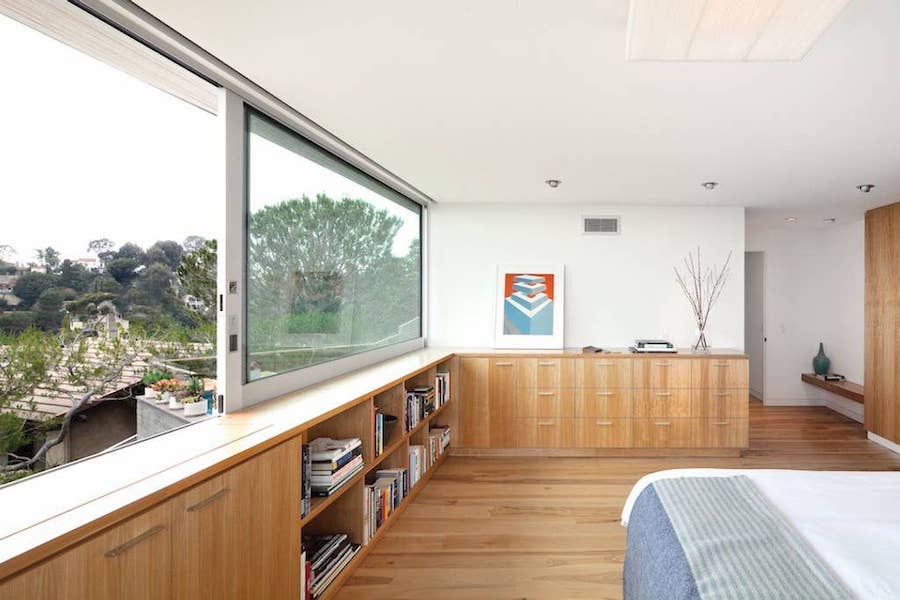 Did we mention the views from the bedrooms ain't half bad too?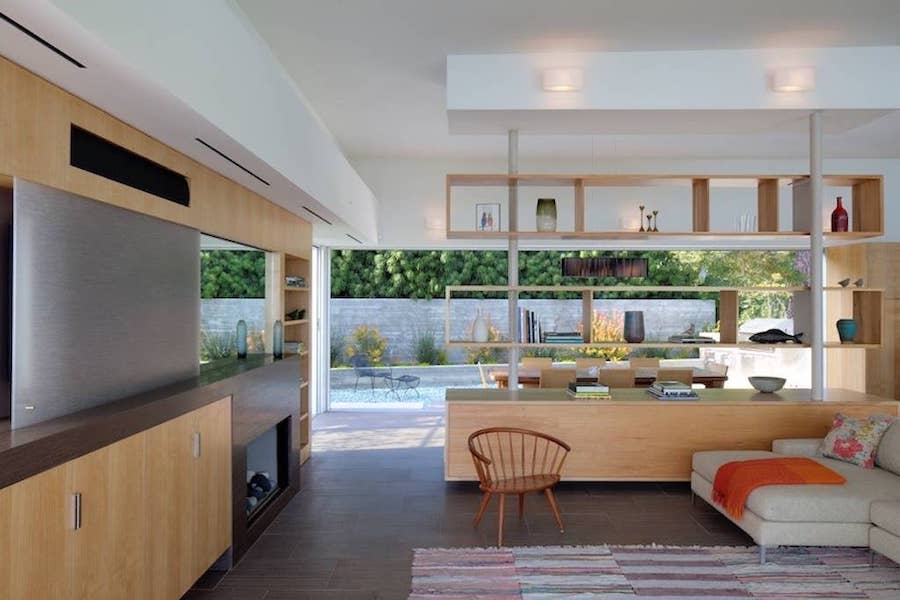 Urgh, we're dying.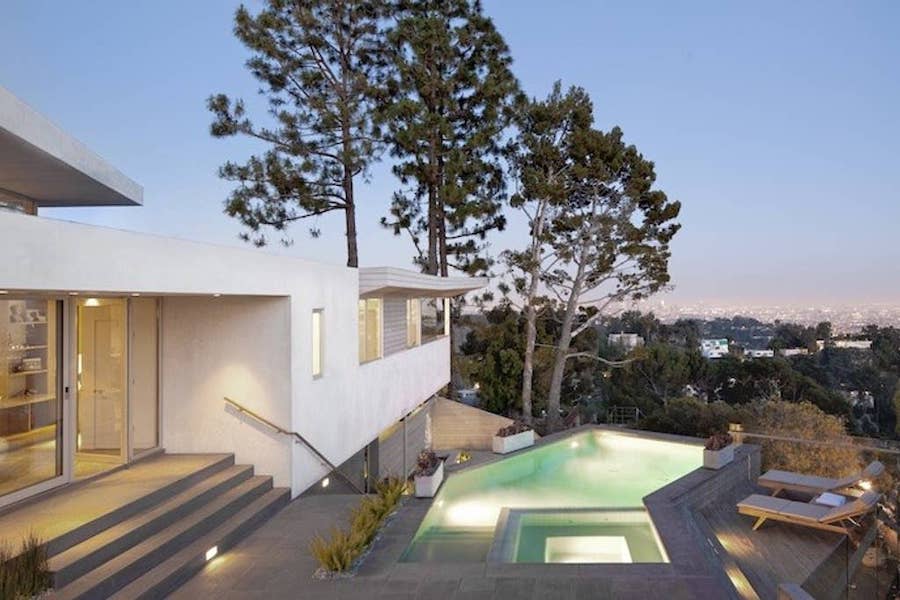 Like what you see? Check out the listing here!