The Airbnb concept has opened up incredible options for travellers. Instead of being confined to hotels, you can book one for a family reunion, for a bachelor party, for a trip to the beach, or in just about any country around the world. Yet, Airbnb can also be just as good for a quiet weekend getaway with your significant other. Want to find a cozy, private spot for the two of you in Toronto but don't want to spend a ton of cash? Look no further than our list of the most romantic but affordable Airbnb homes in the city. These small spaces have great views, better locations, and will keep you happy from the moment you arrive!
The 8 Best Airbnb Homes in Vancouver's West End
7 Over the Top Airbnb Homes That Celebrities Have Rented
You'll love these 6 luxury Airbnb homes in Toronto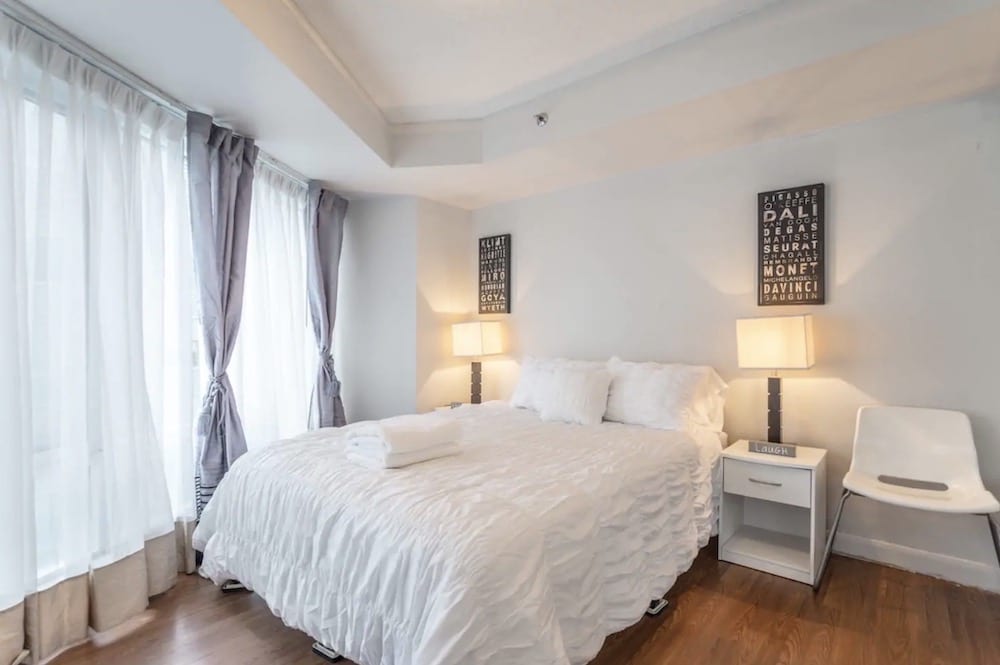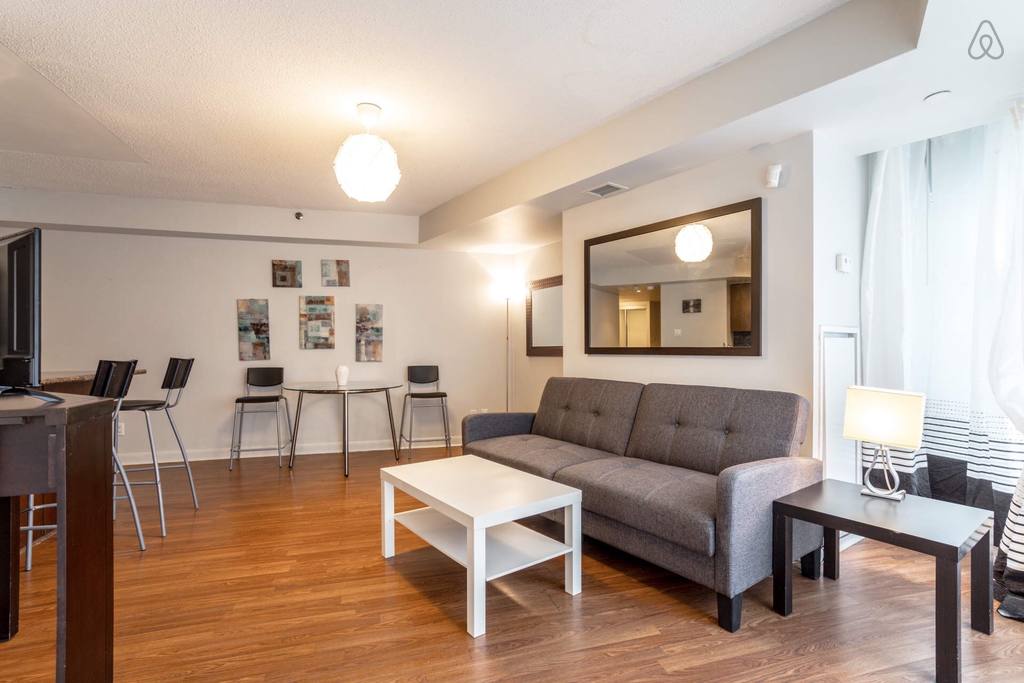 Clean and chic, this apartment might not be large, but it feels light and spacious. This is the perfect spot for you and your loved one to get away from the weekend, with a luxurious queen bed calling your name. You can make your favorite dinner in the kitchen, you can watch your favorite movie on the TV, and you can drink a bottle of wine if your heart desires.
Or, you can also head down to walk to nearby Eaton Centre, Queen Street West, Union Station, and St. Lawrence Market. Lucky for you, you're in the heart of downtown and everything is walkable. You have no shortage of things to do or see, so grab a weekend to yourself. You won't regret it!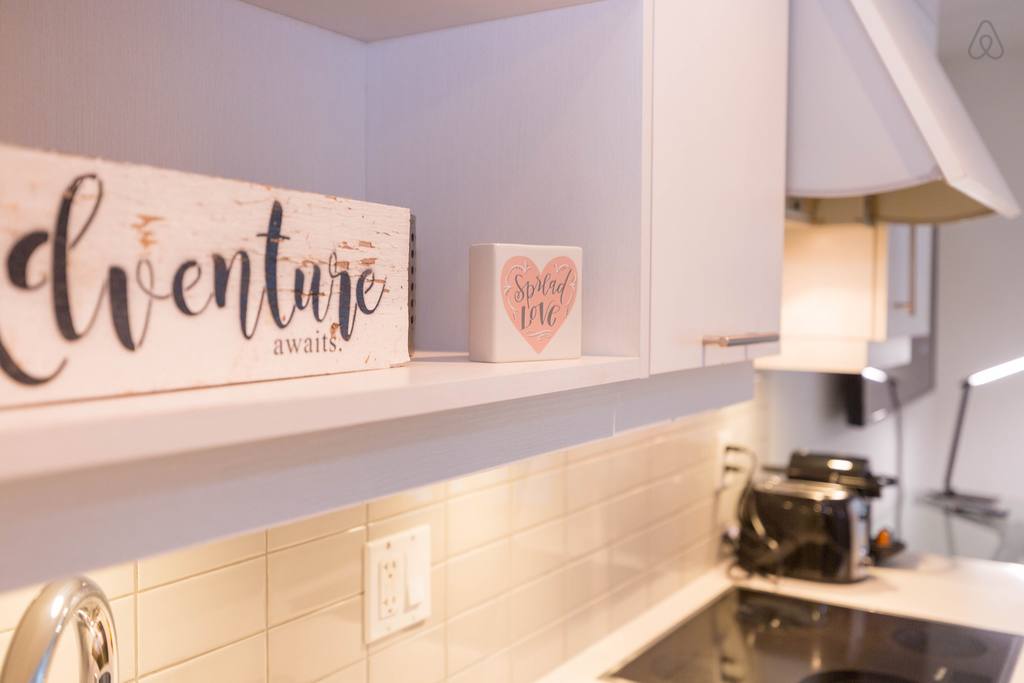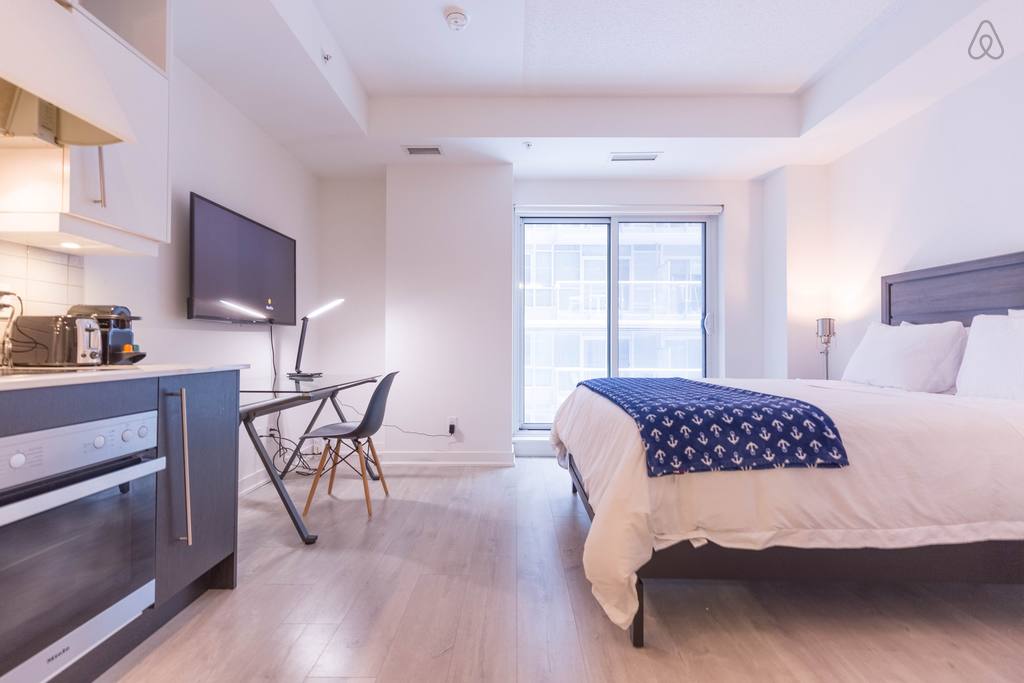 This luxury studio will keep the two of you feeling your best when you're on a weekend getaway. There's a queen bed for you to rest in when you get tired, but the building also features a fitness center, a hot tub, and a sauna. Wow! Talk about a romantic weekend.
After you're done, you can cook yourself dinner in the kitchen and watch a movie on the flat-screen TV. You can also head out to Toronto's Entertainment District which is right around the corner. Go watch the Toronto Symphony Orchestra or see a game at the Rogers Centre. The modern design and location of this apartment will keep any couple happy.
Your host will also be happy to help with recommendations for the duration of your stay, so don't hesitate to reach out!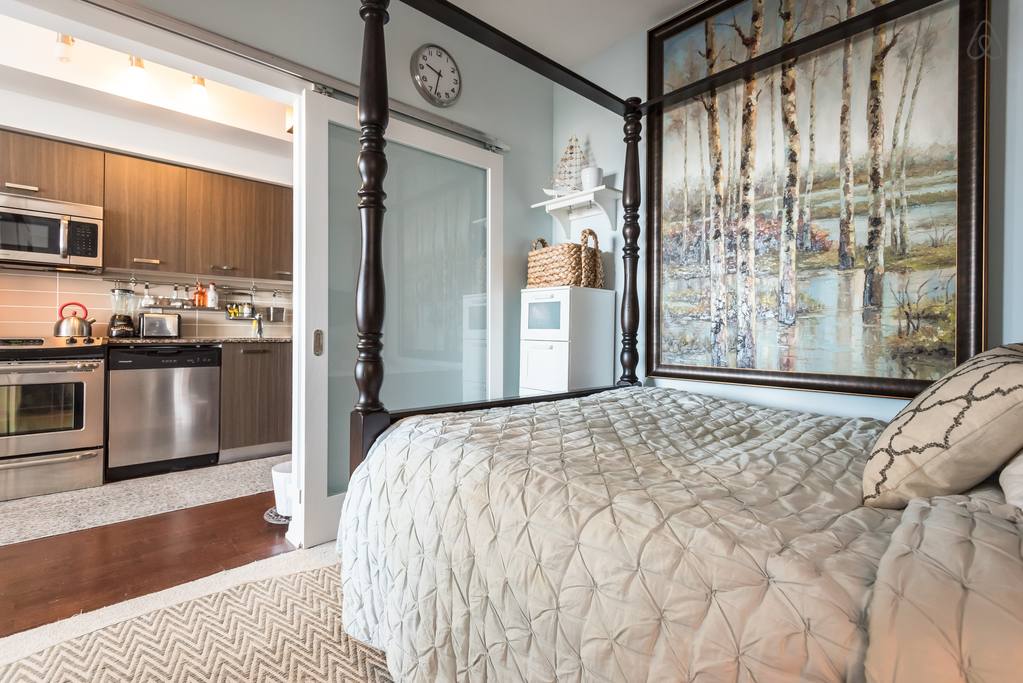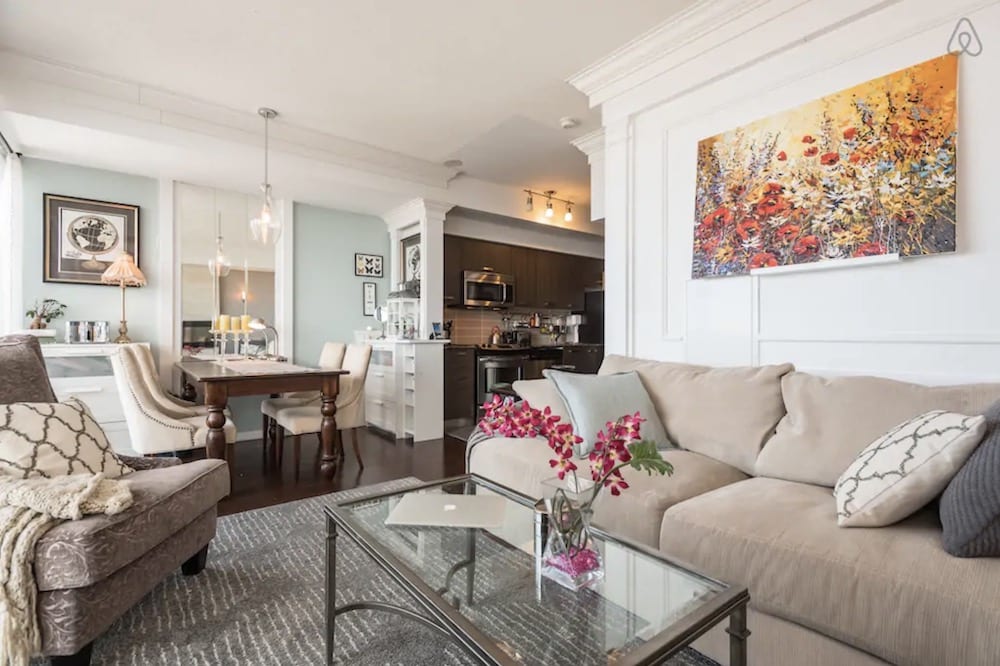 Stay in an apartment with a cozy, cottage vibe during your weekend away! We love this apartment for its designer finishes. Although you may not want to leave here as soon as you check in, this condo truly is at the heart of everything in the city which makes it a great option for seeing the city with your significant other.
If you choose to go out, you'll be right downtown which means the cafes, parks, museums, grocery stores, and Toronto sports teams are at your disposal. If you choose to stay in, then you'll be wowed by how comfortable the two of you can get. There's an indoor fireplace, kitchen, hot tub, AppleTV, cable, a gym, and a reading room. As a guest, you're able to use all of these and can have a relaxing stay with the person you love!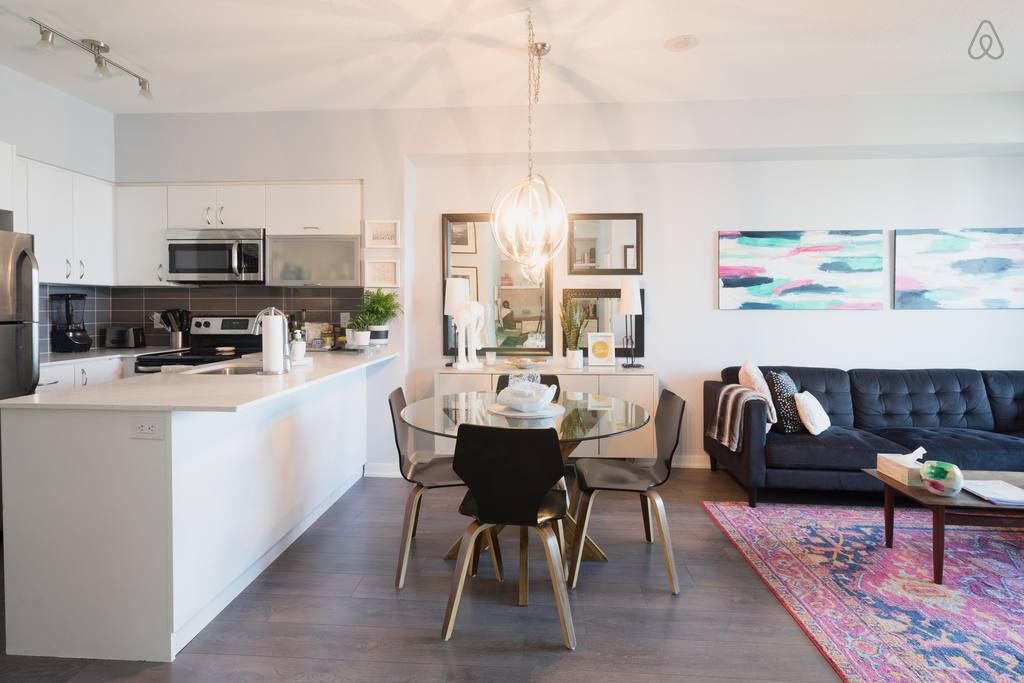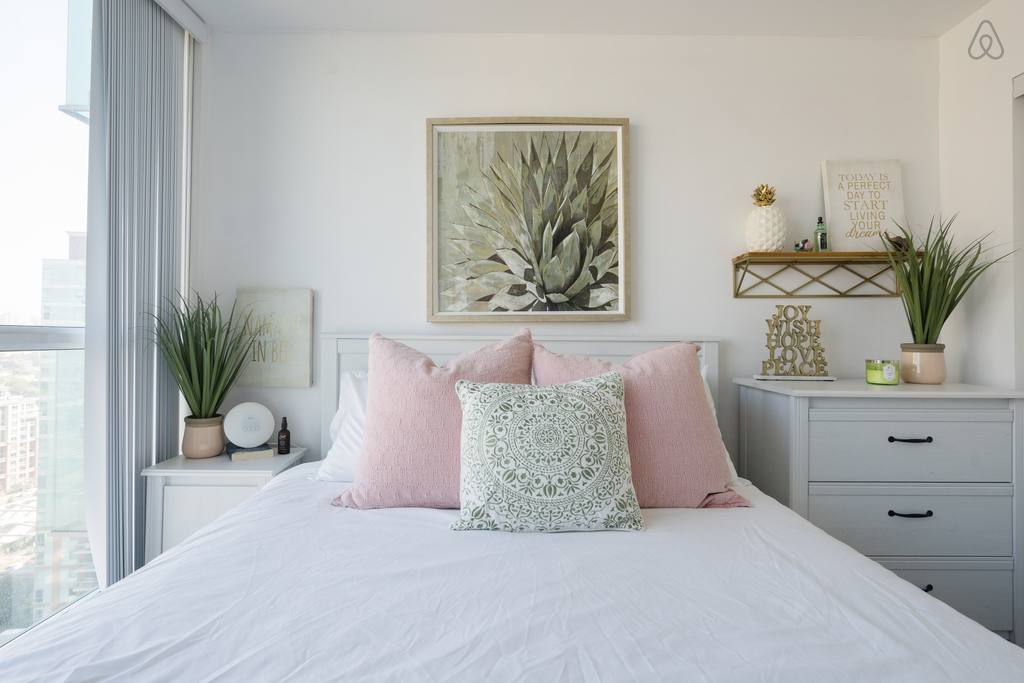 This is the perfect spot for a young couple who wants to explore what Toronto has to offer a younger demographic. Situated in Liberty Village, you'll be in a young professional neighborhood that's full of bars, microbreweries, yoga studios, restaurants, and boutiques. What more could you want on a holiday? If you're looking for something more mainstream, you can head downtown. There's a number of ways that you can get there.
There's both Uber and Lyft in Toronto or you can cab all the way there. You can also hop out to take a streetcar or the subway part of the way to make it cheaper. While you may initially wonder why someone wouldn't stay right in the city, consider staying in Liberty Village to get out of the hustle and bustle. Cities often come with a lot of tourism, and if you're just looking to be with the person you love most then staying out of this can be a great way to prioritize.
In your home itself, you'll have a queen-sized bed, full kitchen, WiFi, and in-suite laundry if you need it. You can also make use of the gym and sauna on the second floor of the build as well. You'll love the colorful nature of this apartment with an openness that'll keep the two of you close the entirety of your stay.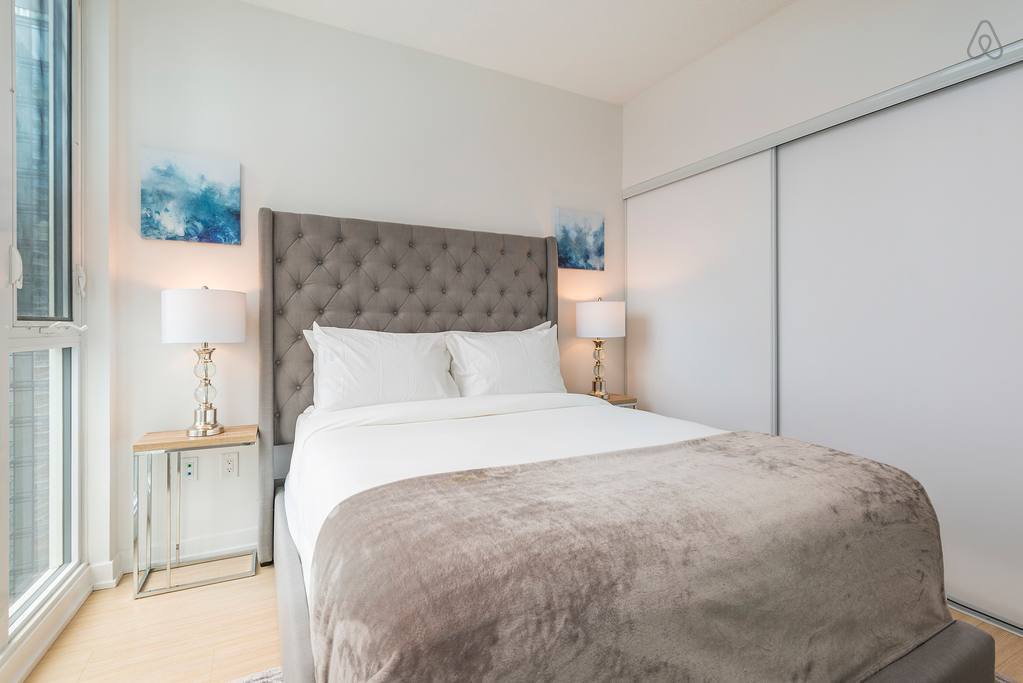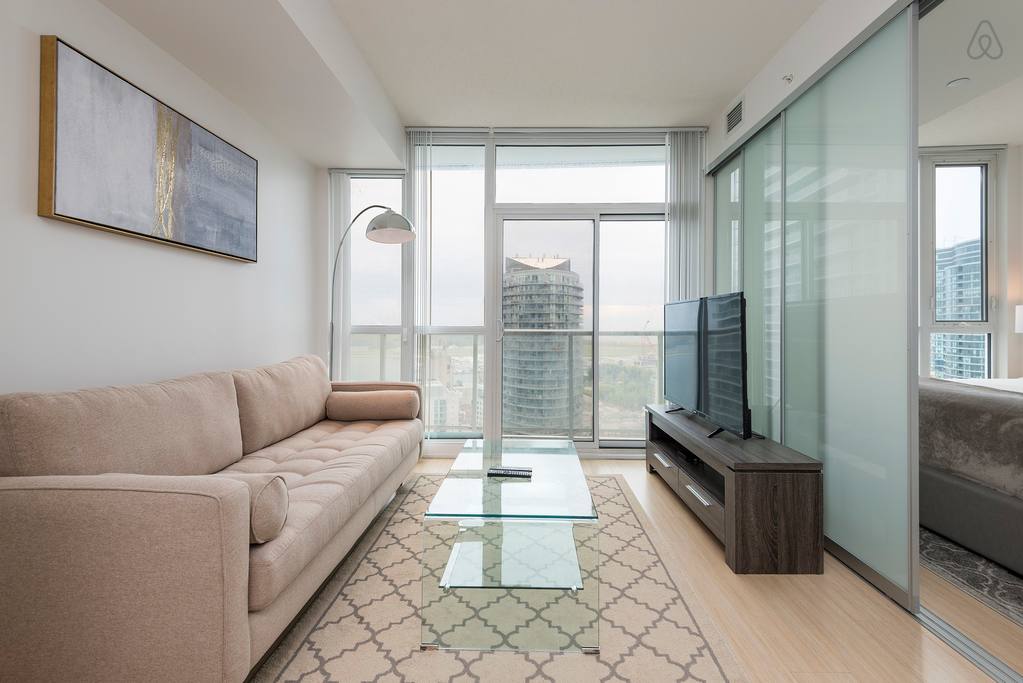 This 1-bedroom, 1-bath suite provides a clean and stylish spot for you and your significant other to stay while you're in Toronto. While it's not as cozy as some of the others on this list, it allows you to use it however you'd like. If you're a couple who loves to adventure and spent most of your time in the city, then perhaps you don't need to stay curled up on the couch with blankets.
You'll be right near the water (with a view of the lake!) and the Entertainment District and Fashion District. Some of the nearby landmarks that you could check out include the CN Tower, Ripley's Aquarium of Canada, and Rogers Centre which host a variety of Toronto sports teams. The area is busy and you'll only have a short walk to many great destinations, so this is absolutely the spot for couples on the go!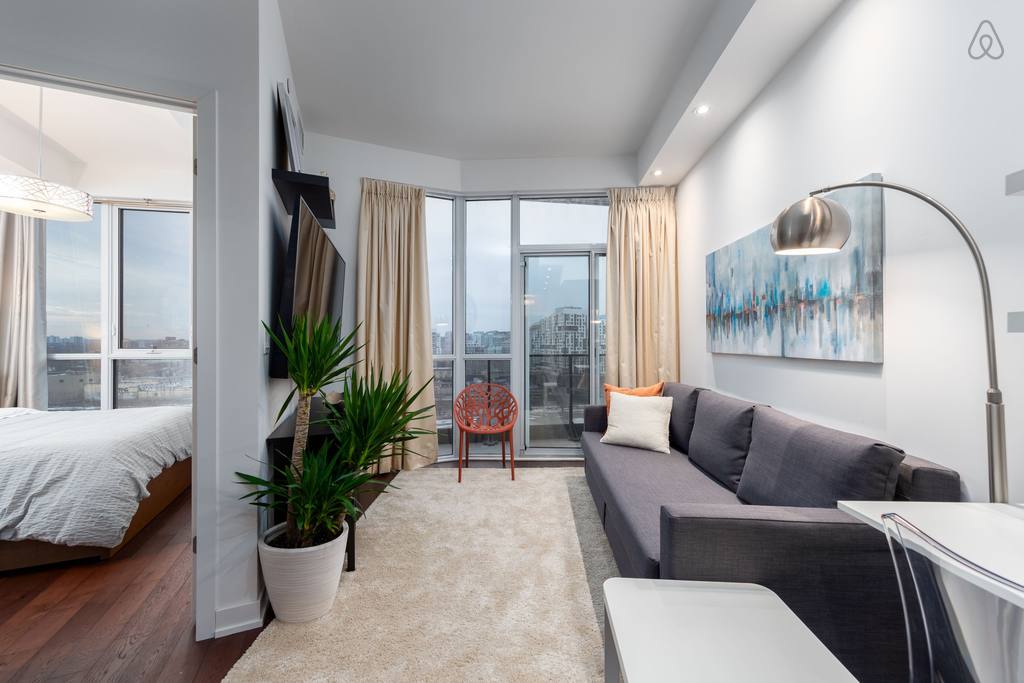 Get ready to feel luxurious in your penthouse for the weekend! Book this for your weekend getaway with your sweetheart. It's so beautiful, open, and clean that you'll never want to leave. You'll enjoy a queen size bed and a couch with a TV, so cozy up and watch movies for as long as your heart desires!
The penthouse has a full kitchen and building also includes a gym. In the surrounding area, you'll find the Entertainment District and the Fashion District, which allows easy access to many of Toronto's best features.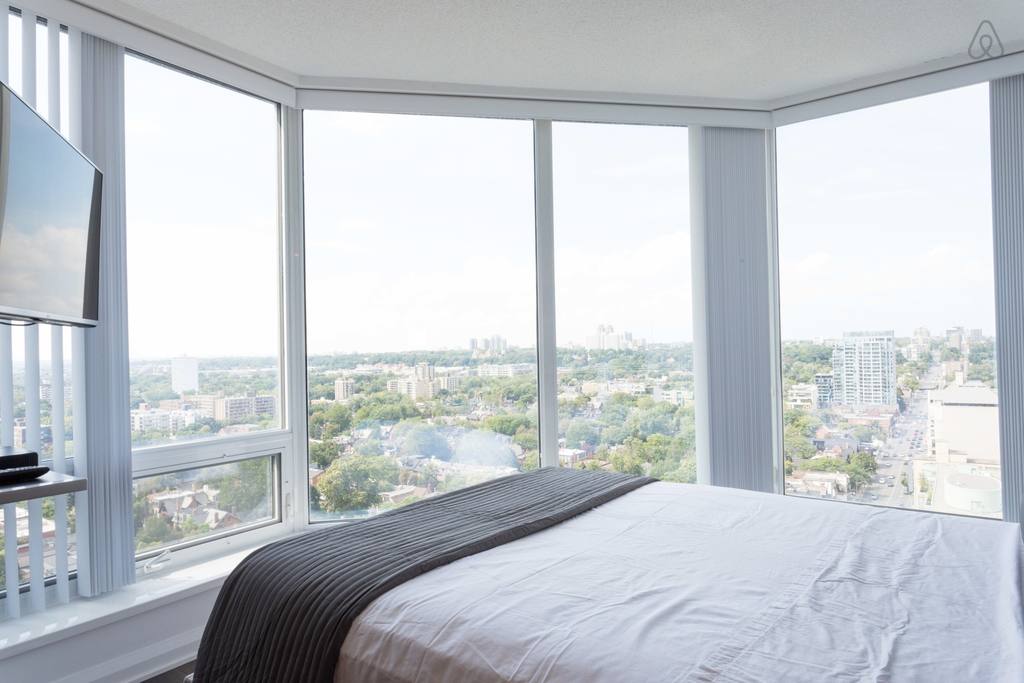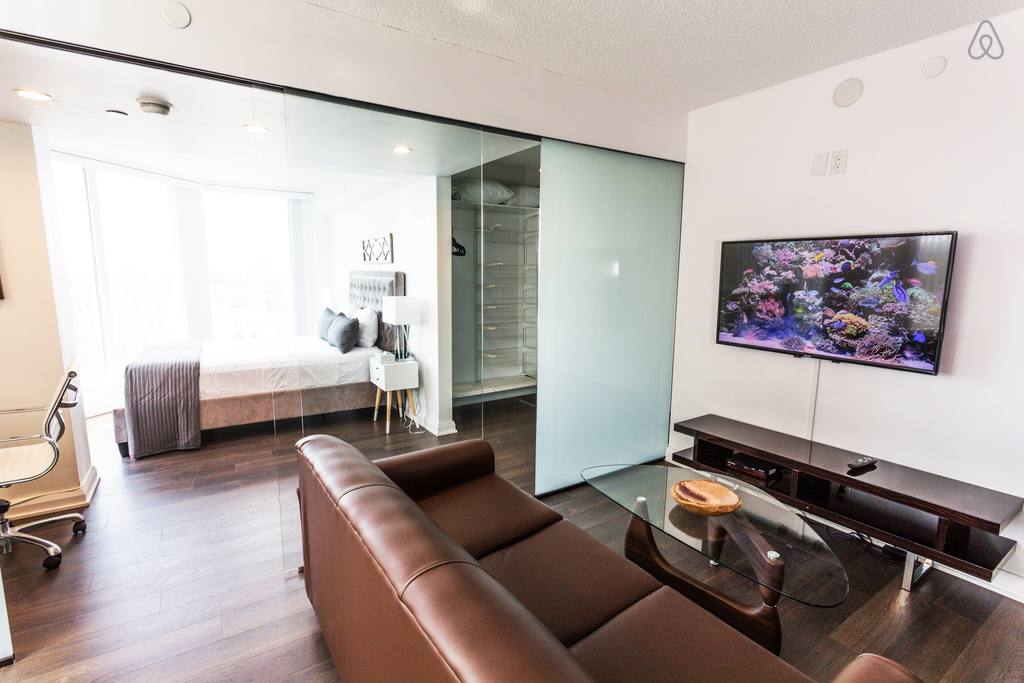 Throw a little bit of luxury into your next holiday with your favorite person! This posh downtown condo will have you loving Toronto in no time. If you're wondering why it's so nice, it's because it's a former Four Seasons hotel that's been transformed in luxury condominiums. Talk about a great stay! You'll have a queen-sized bed, full kitchen, cable TV, WiFi, and views that you won't believe. You'll also be able to walk directly first-class dining, nightlife, shopping, grocery stores, cafes, the subway, and museums.
This location is a bit different than other Airbnbs on this list. While others have been closer to the Entertainment and Fashion Districts, Chinatown, and Old Toronto. This one is in Yorkville which is north of downtown. Not to worry though, you'll still be accessible to everything you could want to see, and you'll get to enjoy the luxury of the Four Seasons without having to fund it. Don't miss this experience in one of the most romantic Airbnbs in Toronto!