You've already done the research: you know exactly which trails you want to hike, which breweries you're going to visit, and precisely when you're going to tour the Biltmore. Now all that's left is figuring out where to stay in Asheville!
So leave that to us! We've gone and found the coolest and most affordable Airbnbs available leaving you with enough funds leftover for the myriad of activities Asheville has to offer! Check them out:
Planning for another nature-immersed getaway?

10 Extraordinary Luxury Asheville Airbnbs We'd Love To Stay In
7 Awe-Worthy Airbnbs for Groups near Lake Travis in Austin

8 Great Airbnb Rentals in Bar Harbor, Maine
8. Sunny Cottage in the Riceville Valley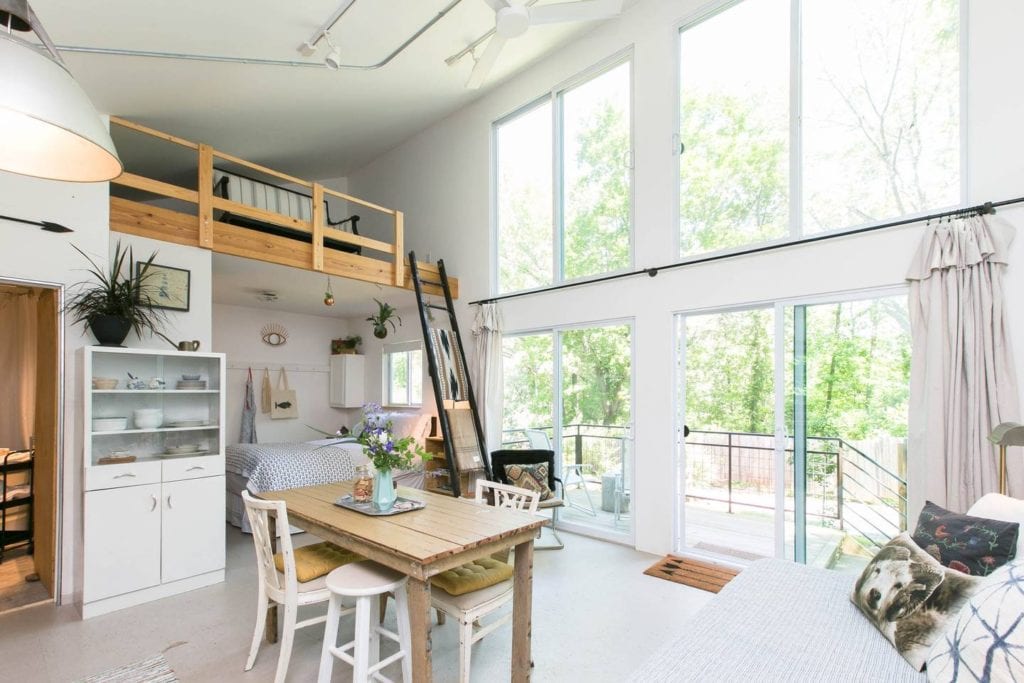 Ever find yourself daydreaming about the provincial life and waking on a farm by the crow of a rooster? Because at Little Sun Bird cottage in the heart of the Riceville Valley, you'll get just that for $125/night. Even more, this bright and sunny cottage—once home to a studio painter—features floor to ceiling windows letting in ample amount of light and gorgeous views of the wooded farm.
7. Enjoy the Retro Futurism of this Steampunk Apartment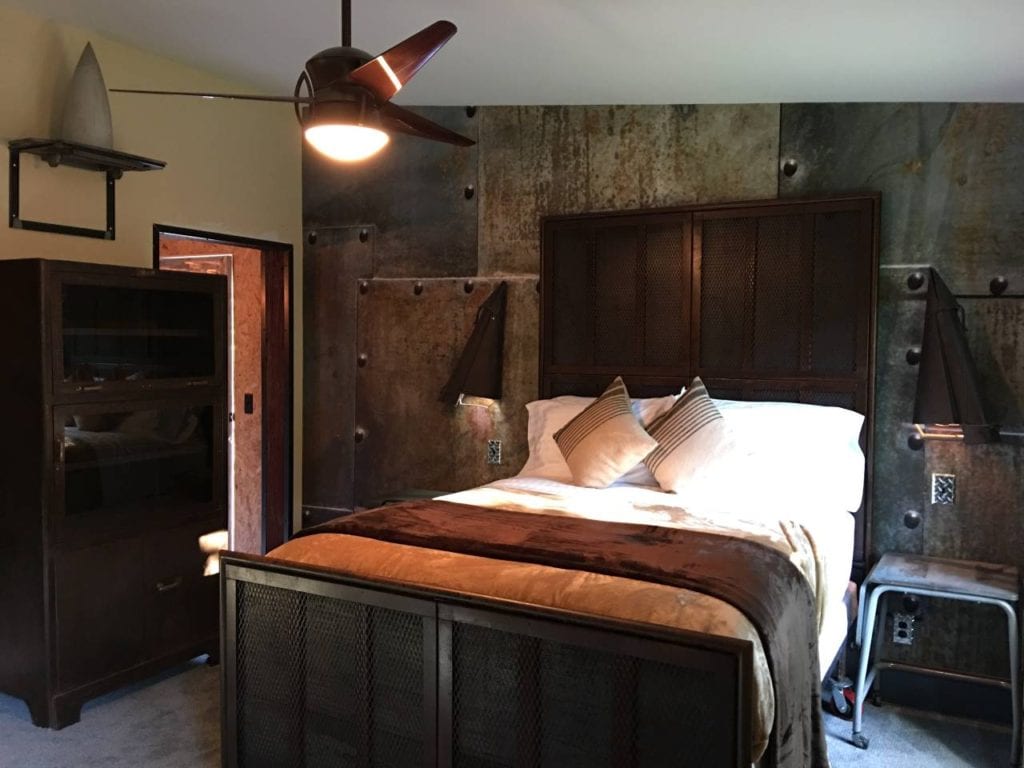 Deep in the countryside of Asheville hides a steampunk utopian apartment. Steel Suite features diamond-plated walls, a custom steel and Corteen bed, and plenty of repurposed items to live out your post apocalyptic, pseudo-Victorian fantasy. Because of this, you'll experience both the country and industrial life for only $59/night.
6. Mystic Yurt blends the Yin and Yang of Asheville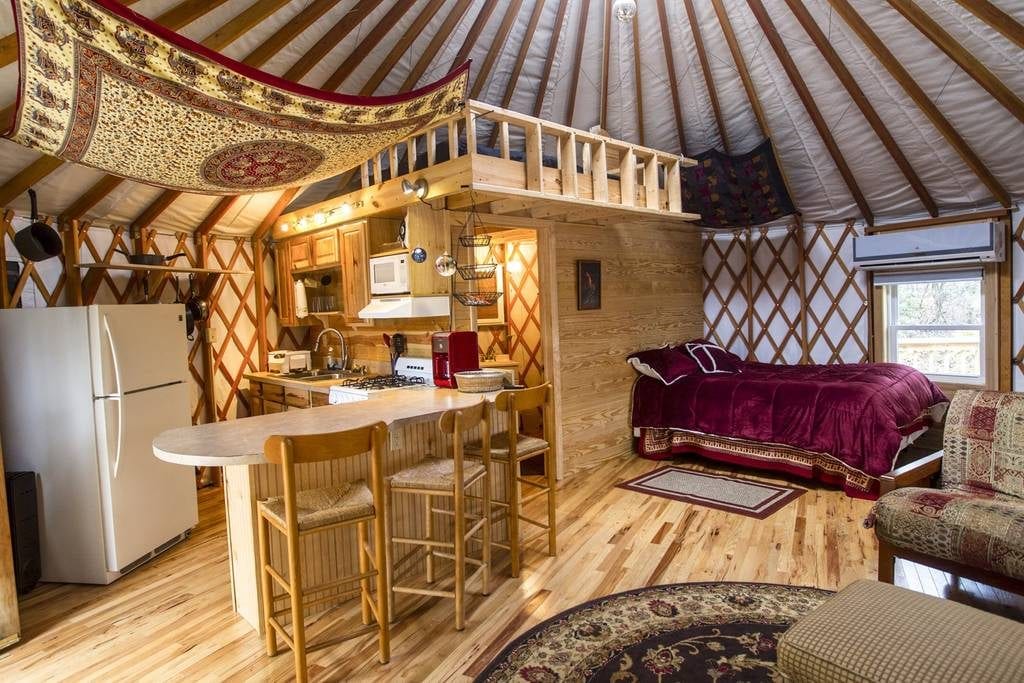 Becoming one with nature is easy at Serenity Yurt! For $140/night, you'll get the fun of camping with all the comforts of home. Because it's secluded in the woods, you'll be peacefully surrounded by nature and wildlife, but just fifteen minutes away from the city perks of downtown Asheville, giving you the best of both worlds!
5. Contemporary-styled Apartment on Town Mountain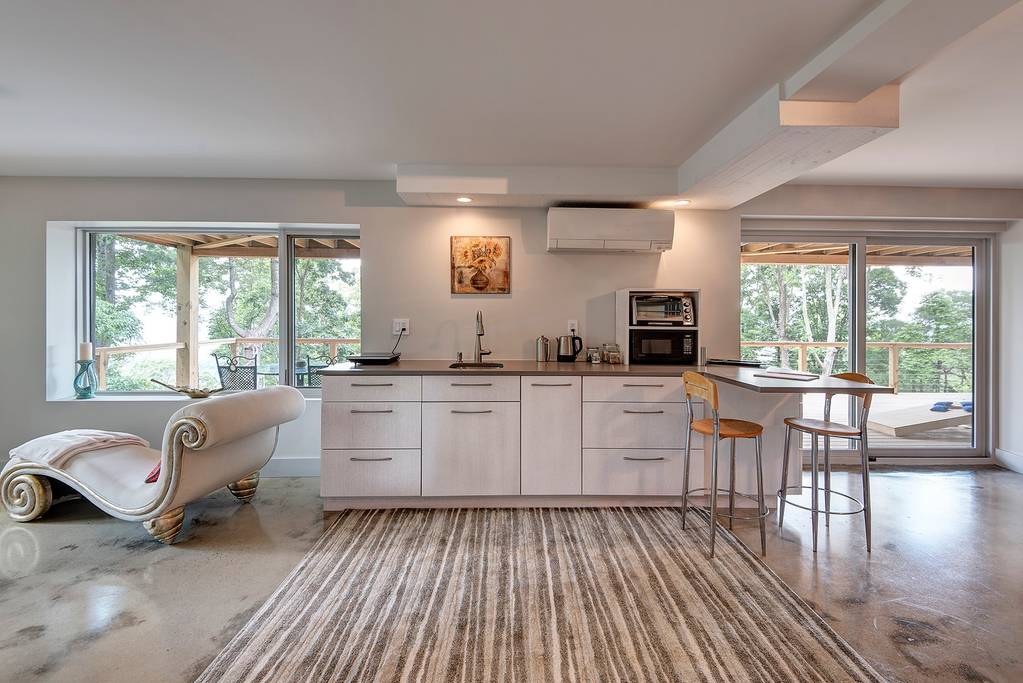 ? On top of Town Mountain, with views of Downtown, you'll sleep in this guest suite, after painting the town!? For $115/night, you'll be singing updated versions of Appalachian folk songs next to the fireplace. During your stay, spend your days sun-soaking on the deck or take the three minute trip into town for dinner for an ultimate Asheville experience!
4. Chic Cabin in Homeland Park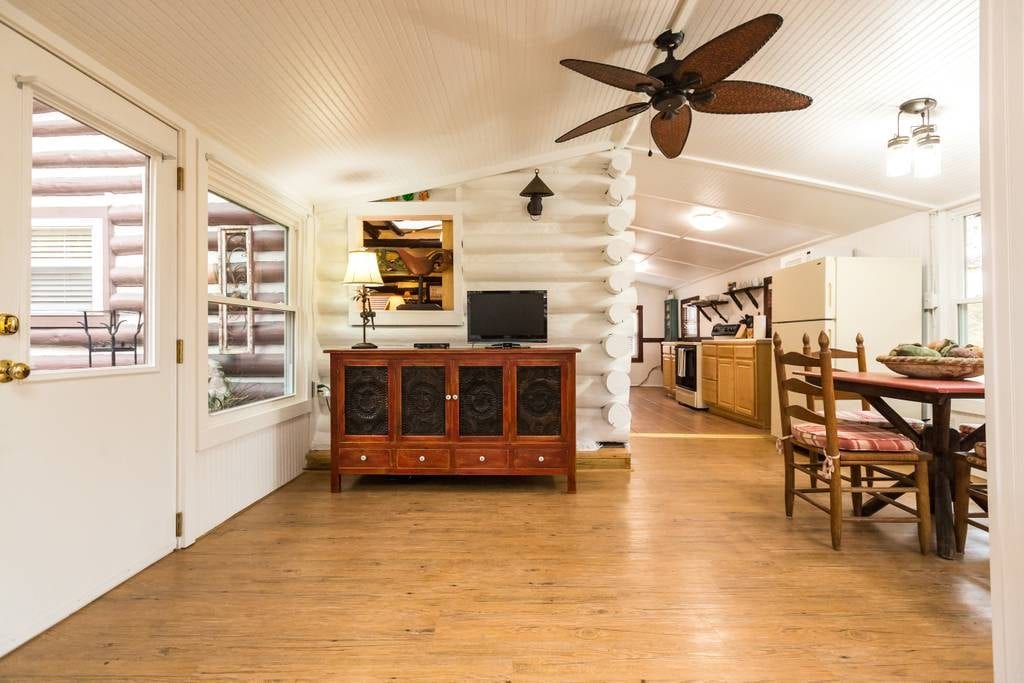 Mountain life has never been this stylish! This renovated retreat has somehow managed to keep all the charm of a cabin in the woods while bringing modern flare into the space. Because of the painted log walls, you can feel the warmth of its Southern hospitality for only $46/night!
3. Rural Bliss awaits in this Farm Cabin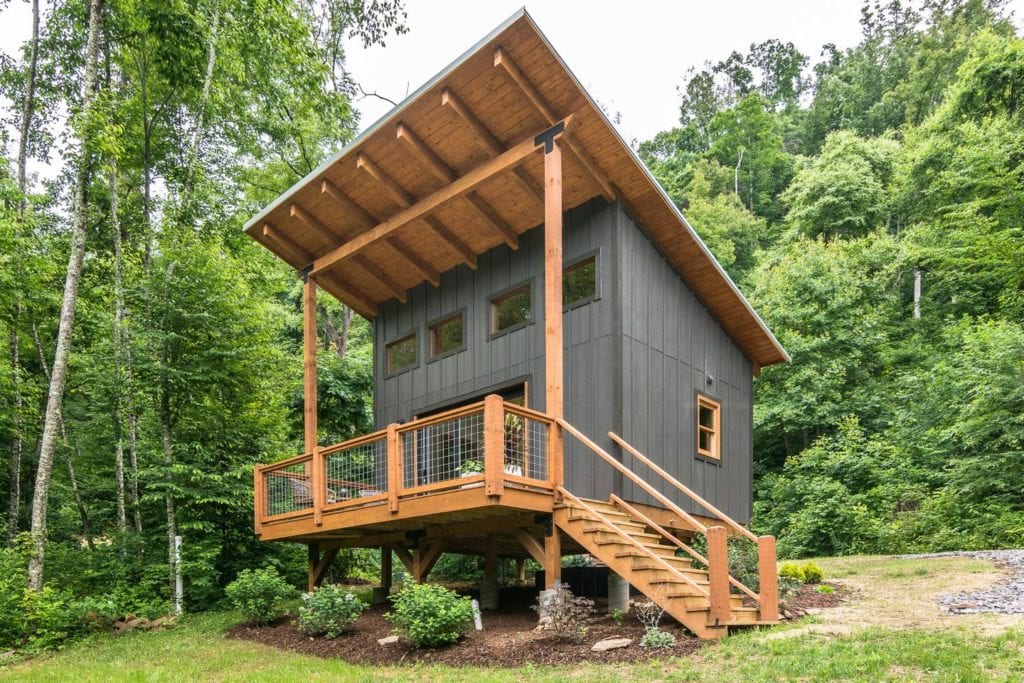 What could be more blissful than a cabin on a farm? How does breakfast made fresh from the spoils of the farm sound?! Seems like a pastoral daydream, right? Well, for just $168/night—and an extra $20/person for breakfast—spend your mornings hanging with farm animals, the afternoons hiking the Pisgah Forest, and the evenings by the fire pit.
2. West Asheville Neighborhood Apartment welcomes everyone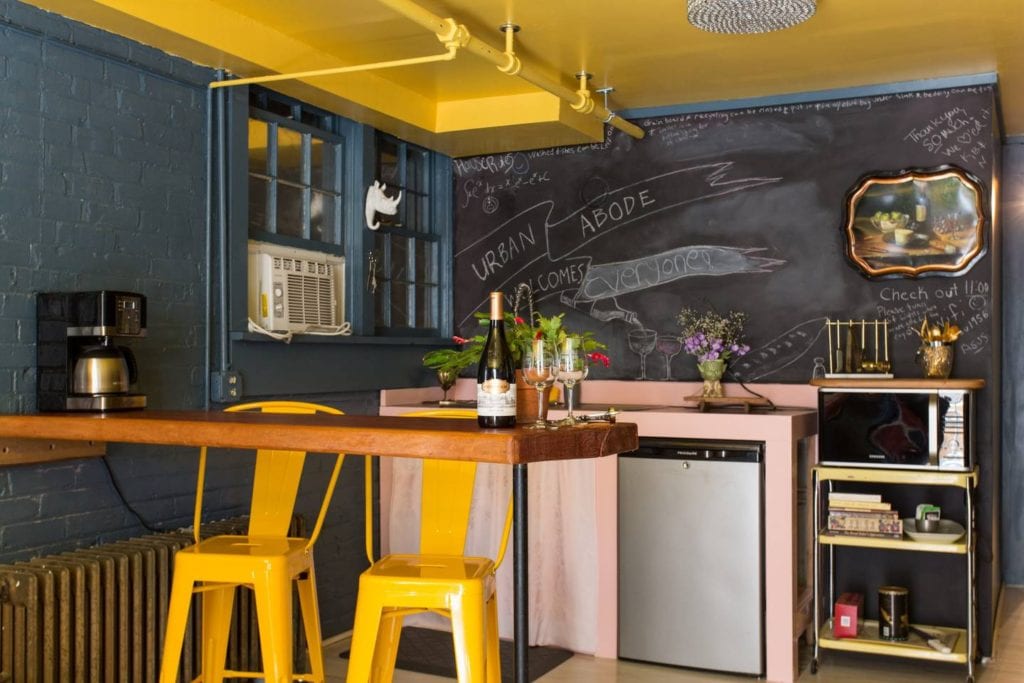 What's the best amenity you can afford when your on a budget? Proximity to the action! Welcome to Urban Abode, where everyone's welcome for $52/night! Bright colors and patterns juxtapose this industrially chic apartment, bringing it to life. Also, you'll be a half block away from the greatest restaurants, shops, and pubs and a seven minute trip to downtown. And don't forget to leave a message to your host on the chalkboard wall!
1. Bright Mid-Century Modern Home in the heart of West Asheville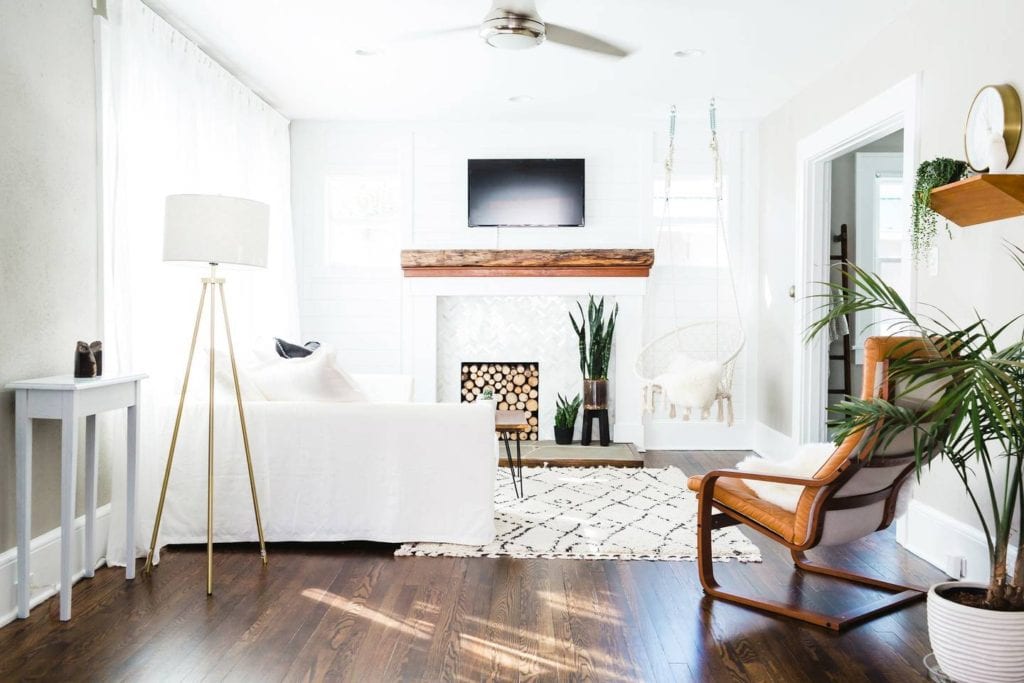 If you're a self-proclaimed foodie or craft-beer enthusiast, the Graham House is the ideal Asheville Airbnb for you! Located right off of Haywood Road—the local hot spot for restaurants, breweries, and bars—and just six minutes away from downtown, you'll be right in the middle of the action. Furthermore, for $165, enjoy its comfy bungalow style and modern amenities, including a welcome basket filled with local beer and snacks!