Bar Harbor is a small town located on Mount Desert Island, the largest island off the coast of Maine. There are some incredible Airbnb Bar Harbor Maine options. With a population of just over 5500 people this small town is a popular tourists destination and was once a retreat for wealthy people. Acadia National Park is located on the island, it is home to Cadillac mountain, and popular with walkers and hikers. In the late summer and autumn month Bar Harbor sees its highest influx of tourists. Visitors come to the town to enjoy hiking, biking, birdwatching and mountain climbing. Cadillac mountain is the highest point on the eastern seaboard. Whale watching and sea life exploration are popular pastimes an the marina offers tours and cruises.
Also read:
Love Golf? Here are Some Amazing Maine Airbnb Rentals Just For You
8 Gorgeous Airbnb Getaways On The Maine Coastline
8 Magnificent Airbnb Maine Properties You'll Love
8 Of The Coolest Portland Maine Airbnb Properties
Here are some of the best Airbnb rentals on Bar Harbor, Maine:
8. A Summer Cabin with Private Dock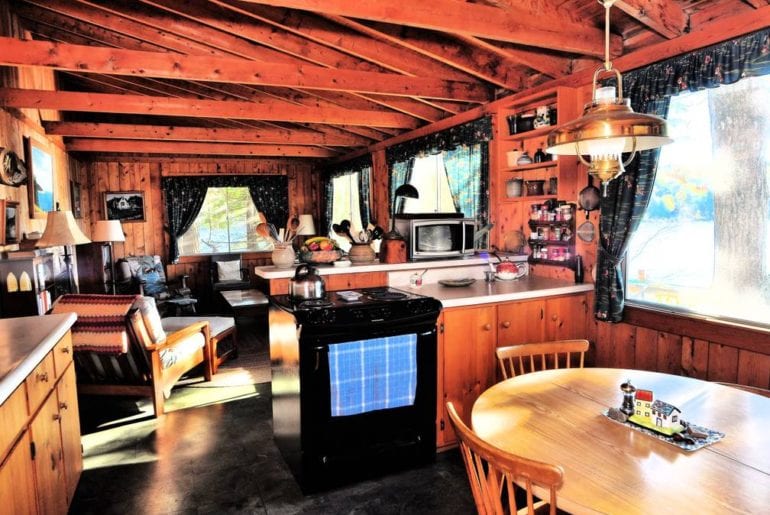 This cozy and peaceful cabin is surrounded on all sides by spruce, fir, cedar pine and maple trees. This 2 bedroom cabin has a full kitchen and a porch with views of the lake. There is a private dock from which to swim and fish, and a kayak, rowboat and canoe are provided for guest use. $275 per night.
7. A Restored 160 year old Barn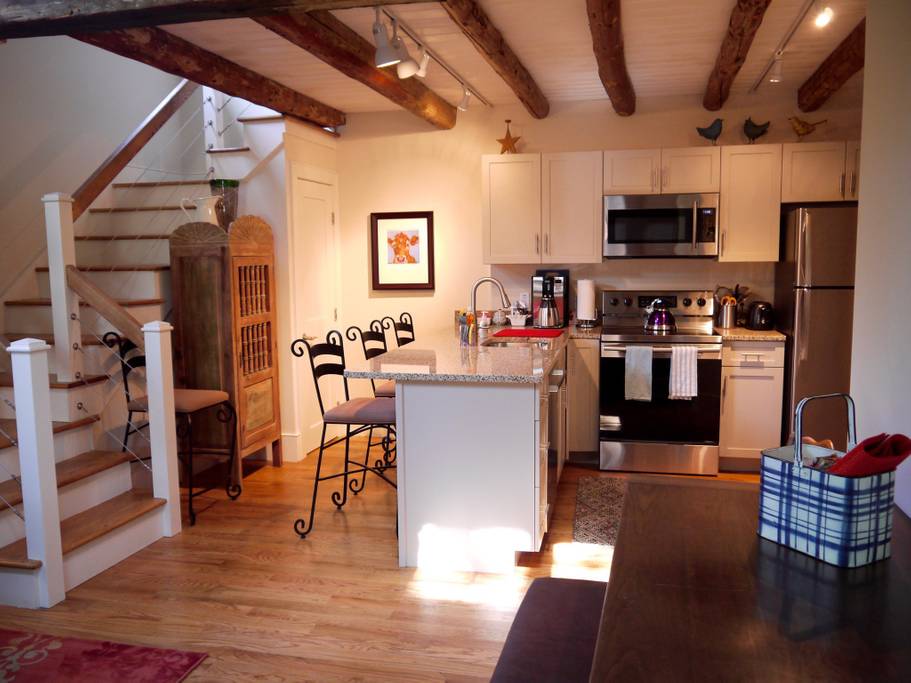 This 160 year old barn is located on Mount Desert Island. This Airbnb is close to Bar Harbor Maine and features soaring ceilings and original beams. It can accommodate 4 guests and has all the amenities you will need for your stay. $195 per night.
6. A Waterfront Cottage with Large Deck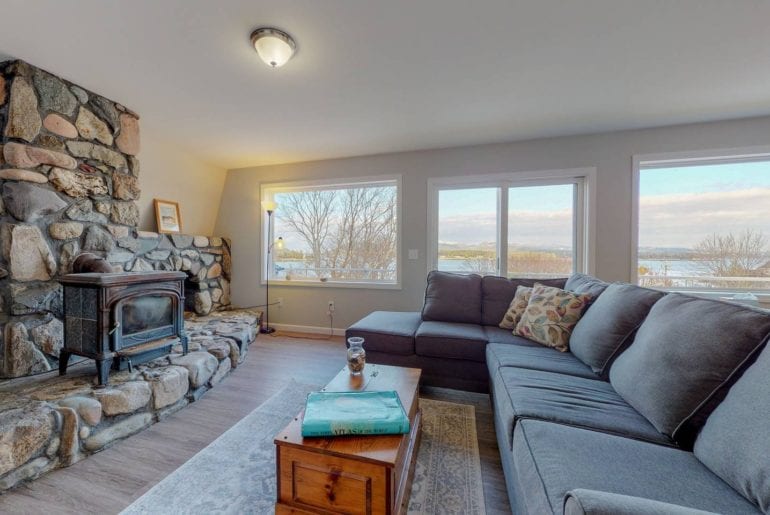 This charming waterfront cottage offers great view of Southwest harbor and Acadia National Park. Enjoy sitting on the deck watching boats sail by from this lovely Bar Harbor Maine Airbnb home. This 5 bedroom property can accommodate up to 11 guests. $370 per night.
5. Large Victorian Home in Bar Harbor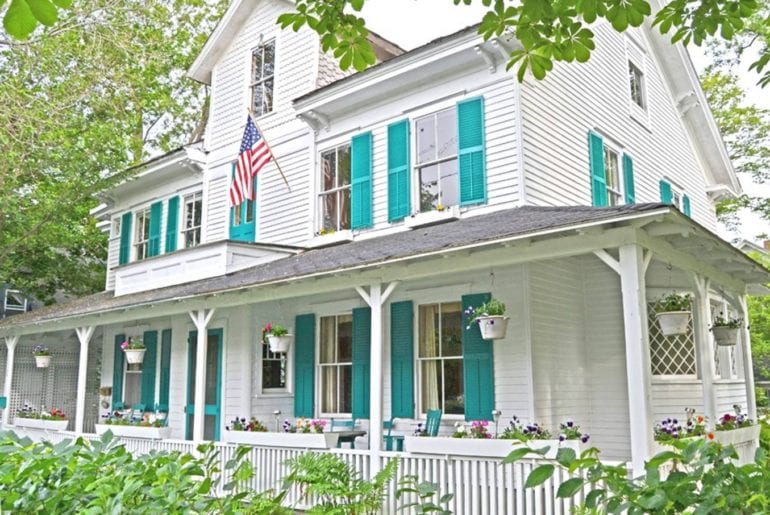 This large home was built is 1877 and has been beautifully maintained and updated with all modern amenities. This Airbnb is located in Bar Harbor Maine and its 7 bedrooms can accommodate up to 16 guests. The porch area has views of Frenchman's Bay. $460 per night.
4. A Cottage with Lake and Forest Views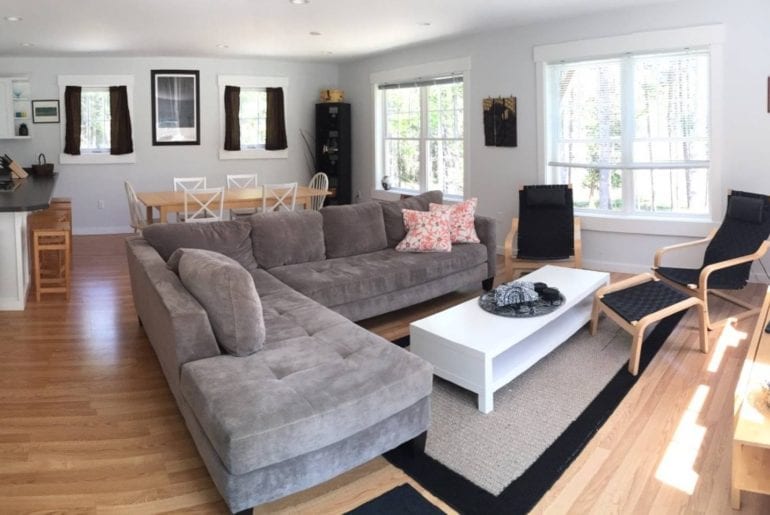 Located close to the Acadia National Park this property has lovely views of the lake and surrounding forest area. This 4 bed bath home is perfect for groups or families and has its own sauna. Located just a short drive from Bar Harbor with its bars and restaurants. $314 per night.
3. A Brand New Cottage with Woodland Views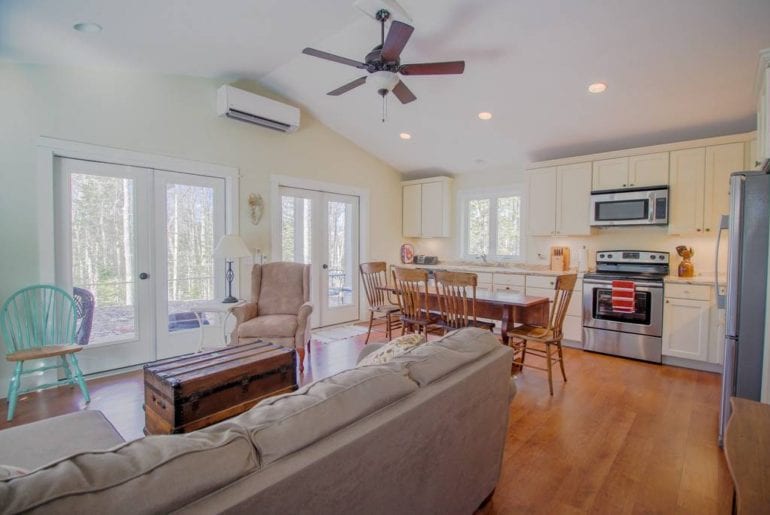 This Airbnb home in located in the heart of Bar Harbor Maine. Recently built bright and charming this 2 bed cottage enjoys pleasant woodland views. Perfect for a couple or single travelers this cozy cottage has all the modern amenities you will need. $188 per night.
2. An Artists and Musician's Home with Wraparound Porch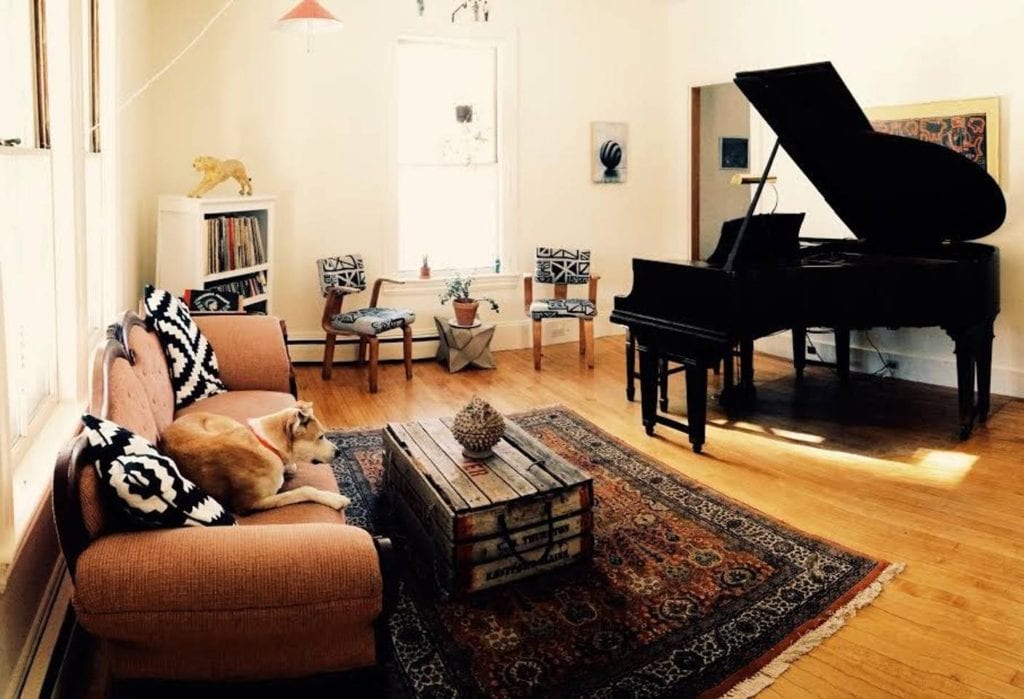 This cottage is just a short drive from Bar Harbor and offers views of the Somes Sound through the maple trees. Its large wraparound porch is great for entertaining. This 3 bedroom home has a Steinway grand piano in the living room for guests to enjoy. $174 per night.
1. A Cozy Cottage with Natural Wood Floors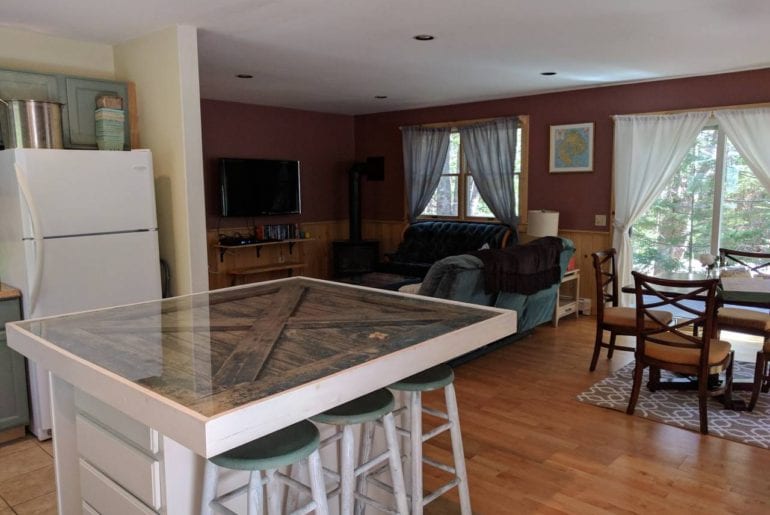 Comfortable and cozy cottage from Airbnb in the Bar Harbor Maine area. This 2 bed property will accommodate up to 6 guests, has a wood stove fireplace and outdoor deck area. Located close to free transporation system. $199 per night.