These are the best Airbnb homes in Baton Rouge! Are you thinking about visiting the vibrant capital city of Louisiana? Baton Rouge is the home of immigrants of all generations from across the world. The influence of all of these cultures and traditions is evident as you explore this beautiful city. Nicknamed the "Red Stick," there's over three hundred years of rich history, displayed through breathtaking architecture and landmarks.

Lincoln, Nebraska has some great Airbnb homes!
The 8 Best Airbnb Homes in Trenton, New Jersey
These Airbnb homes in Columbus, Ohio are pretty cool!
With countless performance theaters, art museums, authentic eateries, and music venues, you'll never be short of exciting things to do! Baton Rouge also hosts one of the largest festivals in the entire country – Mardi Gras. So whether you're visiting for this unforgettable event, or just stopping by to absorb all there is to love about the area, here are some fantastic Airbnb options in the area!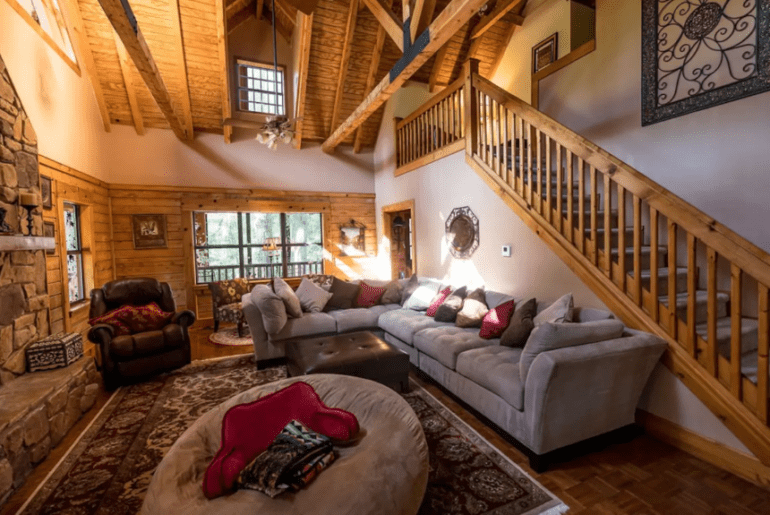 If you're in need of a nature-esq, rustic stay, this is the place for you! Located on a 4.5 acre lot, this cabin is on the Comite River, about 20 minutes from Downtown Baton Rouge. Guests have access to the second and third floors of the home which includes three bedrooms and 2.5 bathrooms. Take your morning coffee out on the front porch and take in the gorgeous scenery and sounds. In the cooler months, you can get a fire going indoors and relax in the serene environment.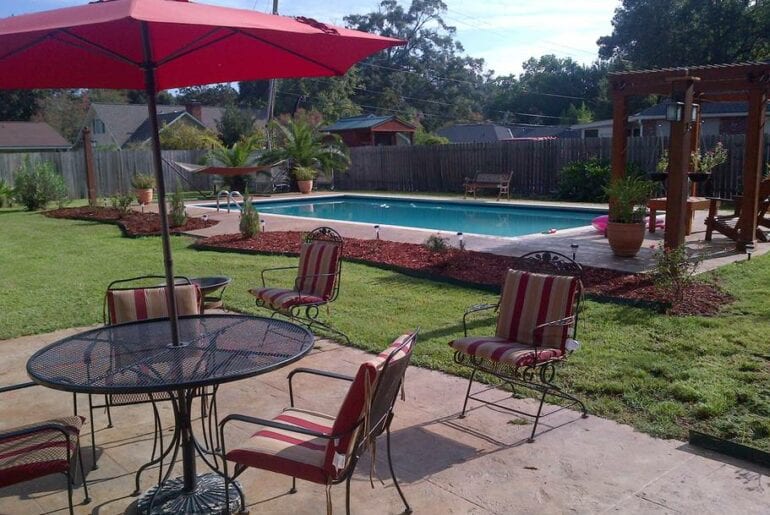 This conveniently located home is in a peaceful, tree-lined neighborhood. You'll have access to a private pool, patio, grill and pergola! Three bedrooms and two bathrooms gives you plenty of space for everyone to come and enjoy. When you're not out exploring Baton Rouge and all of it's beauty, set up a competitive pool game on the full-sized billiards table or relax by the fire pit outside.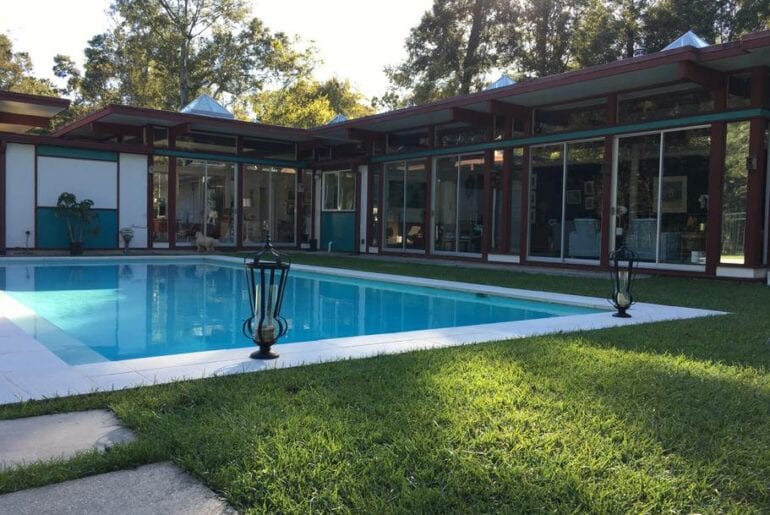 Another one of the best Airbnb homes in Baton Rouge, this is a large, modern home with two bedrooms and 1.5 bathrooms. Walking distance to LSU and Tiger Stadium, this Baton Rouge location cannot be beat for sports fans! You'll have access to the entire house along with the outdoor kitchen and pool. The home is surrounded by floor to ceiling windows that allow the natural light to flood the space, giving it an energizing and welcoming feel.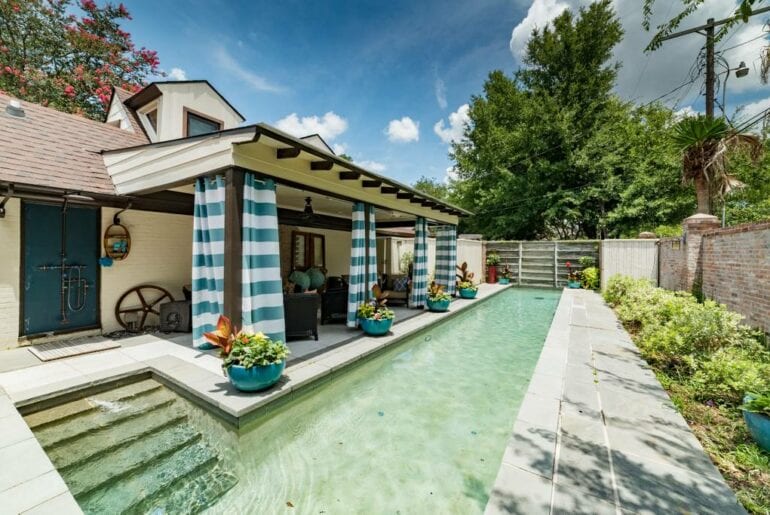 Five bedrooms, 4.5 bathrooms, heated pool, media room, and a chef's kitchen – what else could you ever want in a rental? This lovely house is located within walking distance to LSU, City Park Golf Course, and various hiking/walking paths. If you're not taking laps in the heated pool, take a jog around the nearby trails and finish off your morning in the outdoor shower!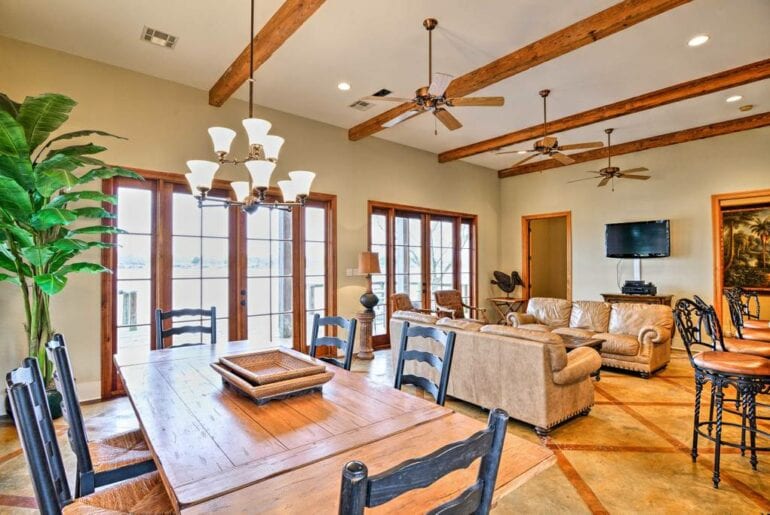 Definitely one of the best Airbnb homes in Baton Rouge. Guaranteed to amaze, this 2,800 square foot home is sure to be your favorite home away from home. Lay out on one of the comfortable leather couches and watch a new movie release or drink some wine by the cozy gas fireplace. The downstairs master bedroom suite has sliding glass doors that lead to the private patio and boasts a bathroom with a built-in Jacuzzi tub. All rooms have a spectacular view of the river.