You have probably heard of Seattle Grace Hospital from the medical drama series, Grey's Anatomy. You know, the famous workplace of McDreamy, McSteamy, and all of the other hotshot surgeons of the fictional dream team.

What many people don't know is that Seattle Grace Hospital was once a real-world medical center in Seattle, Washington that opened in 1886. For a few decades, Seattle Grace was a 40-bed, two-story hospital. However, it was demolished in 1905.

Now, I hate to be the bearer of bad news, but now is the time. To many fan's dismay, Seattle Grace Hospital (later to be known as Seattle Grace Mercy West then Grey Sloan Memorial) is just a fictional hospital. Merely smoke and mirrors of Hollywood magic. But, that's not to say you can't head to Seattle and embrace the fact that "it's a beautiful day to save lives."

Indeed, there were scenes filmed in real-life locations! For example, the iconic Space Needle. Also, Meredith Grey's home (located in Queen Anne), the Ferry Landing, and KOMO Plaza were used for a few shots of the beloved series. Take a look at our top 5 Airbnb rentals that will help you finally live out your medical dream. All listings are under $150 per night.
Also read:
8 Affordable Airbnbs Near The University Of Seattle
7 Amazing Airbnbs Perfect For Your Trip To Seattle Comic Con
A Guide To Seattle's Best Neighborhoods
5. Large Condo with Space Needle Views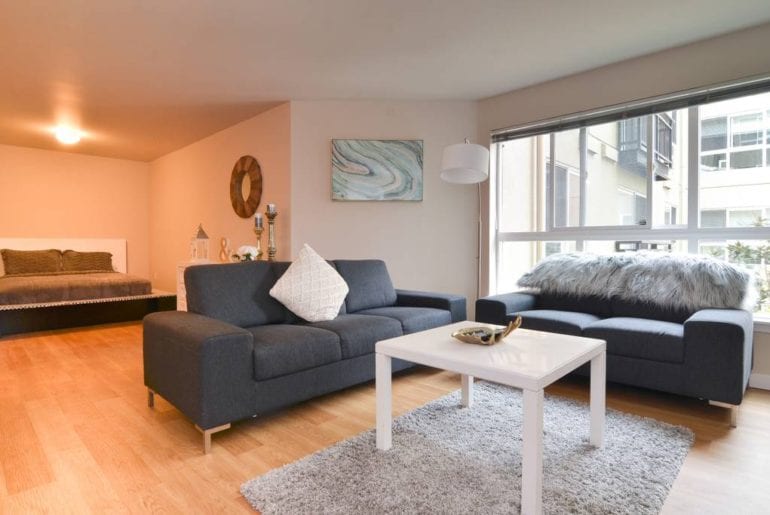 What's a trip to Seattle without soaking in the spectacular views of the city's skyline and the Space Needle? This studio apartment is less than 10 minutes away from the historic landmark. Also included in this $71 per night rental is access to a relaxing rooftop deck, outdoor hot tub, pool, gym, and laundry!
4. Modern Downtown Studio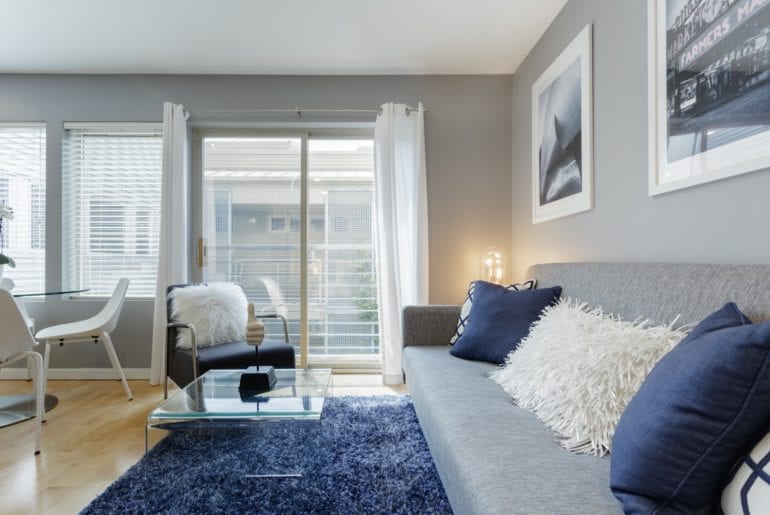 Located in Belltown, this studio is just 5 minutes away from the iconic Pier 57. Grey's fans may find it familiar, as it's the location where Addison and Derek have many conversations during Seasons 2 and 3. When you're not reminiscing the "once-was" love of the OG Shepard couple, you can spend time on the apartment's rooftop patio overlooking Seattle. Rentals start at $99 per night.
Feeling nostalgic and maybe a little teary? Take a moment to watch the top 10 saddest moments in the Grey's Anatomy, it'll push you right over the edge:
3. In-Law Apartment 2 Minutes From Intern House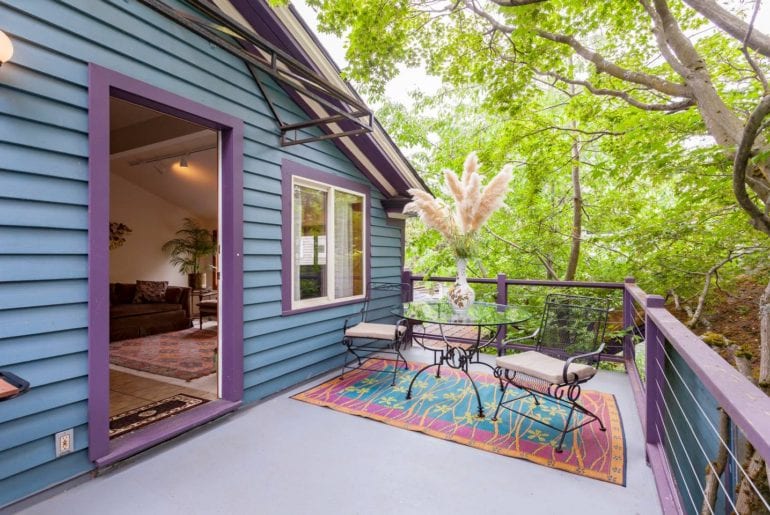 Atop a private home in a quiet neighborhood, this apartment is surrounded by delicious restaurants and coffee shops. Additionally, you'll be near Seattle's hottest attractions! Some include Sculpture Park, Pike Place Market, and the Aquarium. Oh, but the best part, just two minutes away is the house used as Meredith Grey's home throughout the Grey's Anatomy series! Starting at $100 per night.

2. Historic Loft in Pioneer Square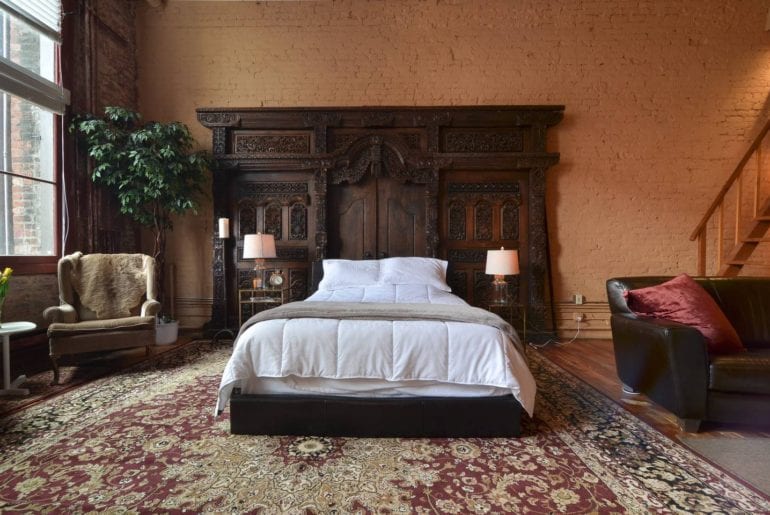 This funky, stylish loft is in the heart of Seattle's excitement. Local coffee shops and award-winning restaurants surround you. While must-see attractions such as Pike Place Market and the Space Needle are a short ride away. Take a quick five minute down to the ferry terminal and pay your tributes to Derek Shepard as the beautiful boats sail away. (It's okay to cry, we won't tell.) Prices start at $125 per night.
1. Lake House near Seattle-Tacoma Airport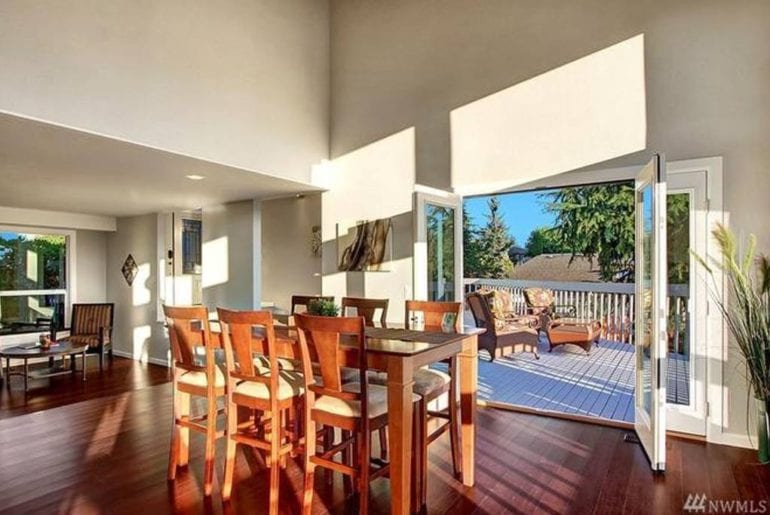 Although nearly all of Grey's Anatomy was shot in LA, the dramatic exterior shots of Grey Sloan Memorial were captured at the Seattle-Tacoma Airport. Head there to marvel at the long glass atrium where Meredith and Christina have their heart to hearts, and where a crazed gunman tried to take down Derek Shepard. This gorgeous four bedroom lake house is just two miles away, making it an easy trip down memory lane. Rentals start at $145 per night.