These are some of the best Airbnb homes in St Augustine. If you're a history buff, you might know St. Augustine as the city that claims to be the oldest in the U.S. That's right, way before Jamestown, the Mayflower, and the Pilgrims, the Spanish colonists came over to found St. Augustine. Today, people visit it for its unique architecture and landmarks, sandy beaches, and Anastasia State Park. If you're looking for a different type of vacation, or just really love history, this is the spot for you!
8 of the coolest Airbnb homes in Jupiter, Florida
8 Of The Most Perfect Florida Keys VRBO Luxury Homes
8 Of The Greatest Airbnb Homes in Palm Beach Florida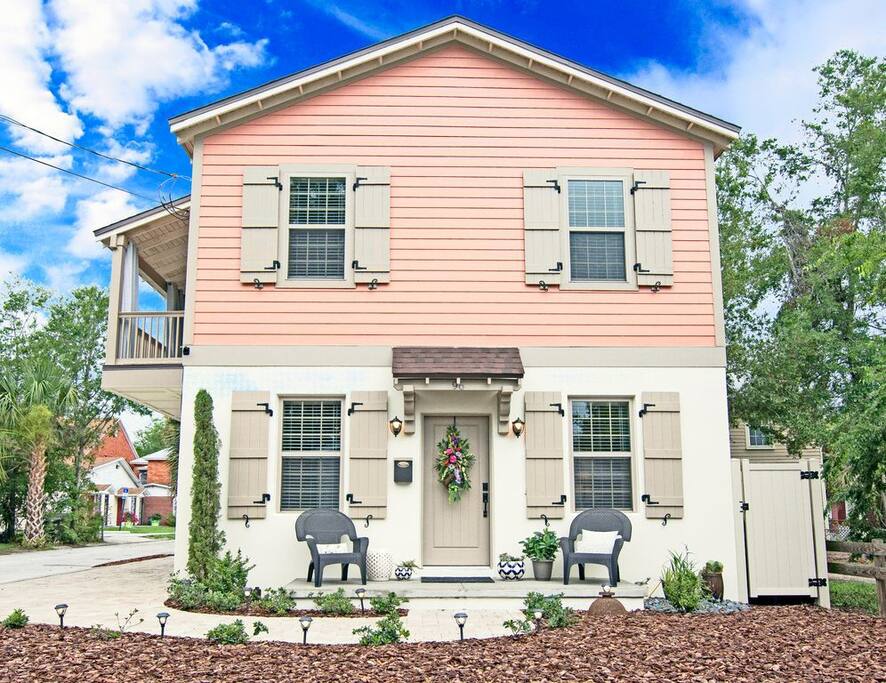 Get ready for quaint! Everything around you might scream historic, but you'll be living it up in a luxury villa in this St. Augustine Airbnb. You get both the beach and the downtown area with all the amenities you could possibly want. This villa is built for a family of 6 with 3 bedrooms and 2.5 baths.
You could also make it an awesome spot for a girl's weekend getaway. Whatever you're looking for, the entire house is yours to play with.
The amenities available to you include free parking, Wi-Fi, a fully-equipped kitchen, washer and dryer, TV, and air conditioning and heating. Better yet, if you're looking for a longer term stay for the summertime, you can also get this place for 28 days or longer. You'll be in one of the most historic neighborhoods in St. Augustine (Lincolnville) and just a short walk away from all you could need downtown. For sure one of the best Airbnb homes in St Augustine.
We all love a holiday when we can bring our pets! This cute, little house will really make you feel like you're at home in the south. It's a historic, renovated property that's over 100 years old.
You'll be right in the heart of Lincolnville near restaurants and attractions. One to that the host recommends is the Blue Hen Café, which is a local favorite. This spot overall is a great way to get a lot of the local flavor.
In addition to 3 bedrooms (which sleeps 8 guests) and 3 baths, you'll have access to a full kitchen, free parking, Wi-Fi, a washer and dryer (perfect when you're on vacation), heating and air conditioning, and a provided breakfast from the host! You'll get to meet your host upon arrival, and they'll help you get situated into your holiday spot.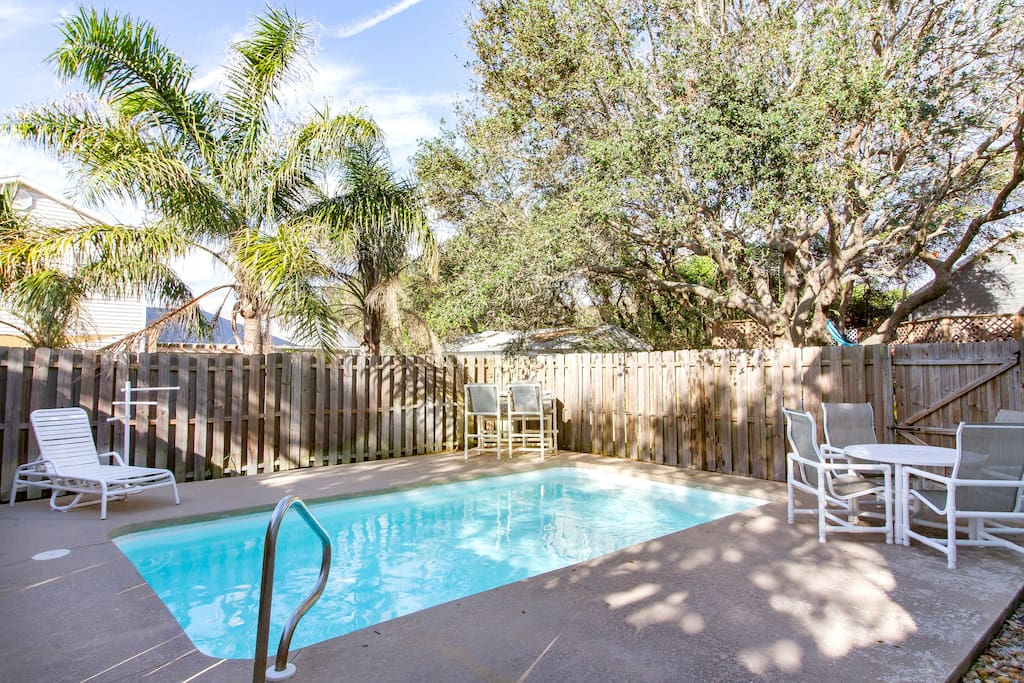 This beautiful mint green beach house is a big one. Thinking about a family reunion? A spot for 10 guests with 3 bedrooms, 6 beds, and 2.5 baths makes St. Augustine the perfect place. The beach is just steps away, but if sand isn't your thing then you can also dip your toes in the pool.
Coco's Beach Cottage is your new home away from home with spacious living spaces, luxurious linens, and hardwood floors. Some other amenities that make your stays even better are a washer and dryer (a must for the beach!), air conditioning, Wi-Fi, and a full kitchen.
If you're bringing your entire family here, you'll want to be able to cook what everyone prefers, and the kitchen is the perfect place to do that. Your trip to St. Augustine will be a breeze at Coco's Beach Cottage!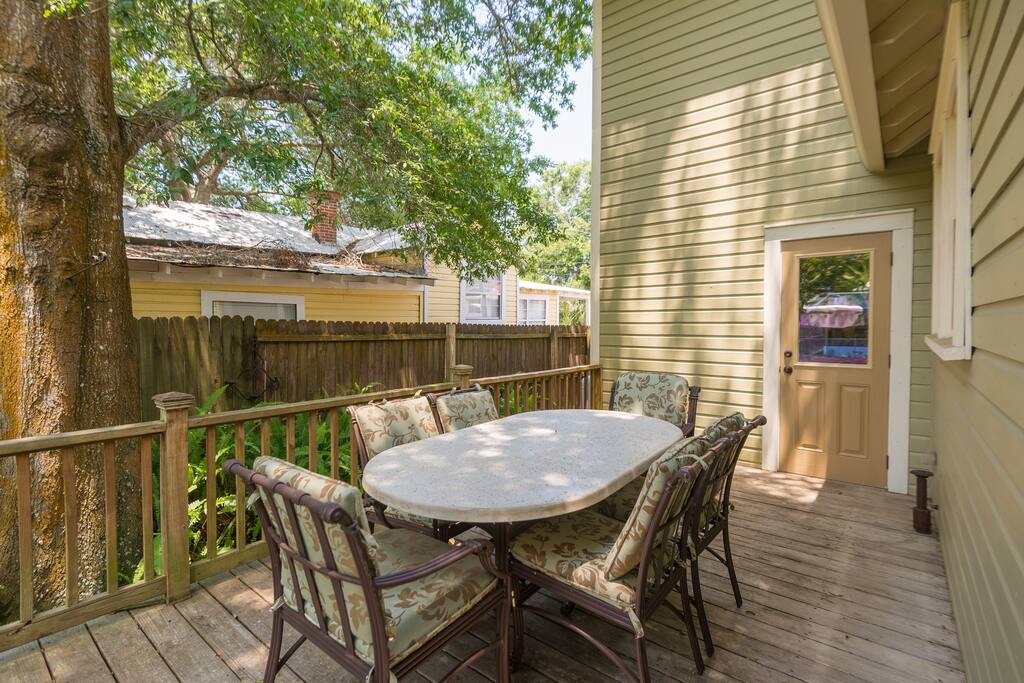 Another lovely remodeled house for you to explore in historic St. Augustine, this quaint 2 story home is the perfect spot to stay during your vacation. Certainly one of the best Airbnb homes in St Augustine.
The porch alone will fulfill your southern dreams, let alone its location! You're within a mile to a ton of sights and restaurants that are integral to your stay. Blue Hen Café? Preserved Restaurant? Flagler College? Lightner Museum? Check, check, check, check. The house is clean and the neighborhood is safe. There's not a better place to be in the area.
Enjoy your stay with some awesome home amenities as well. You'll have a washer and dryer, Wi-Fi, full kitchen, heating and air conditioning, and free parking. If you're looking to stay for 28 days or longer, you're in luck that Lovett House is available.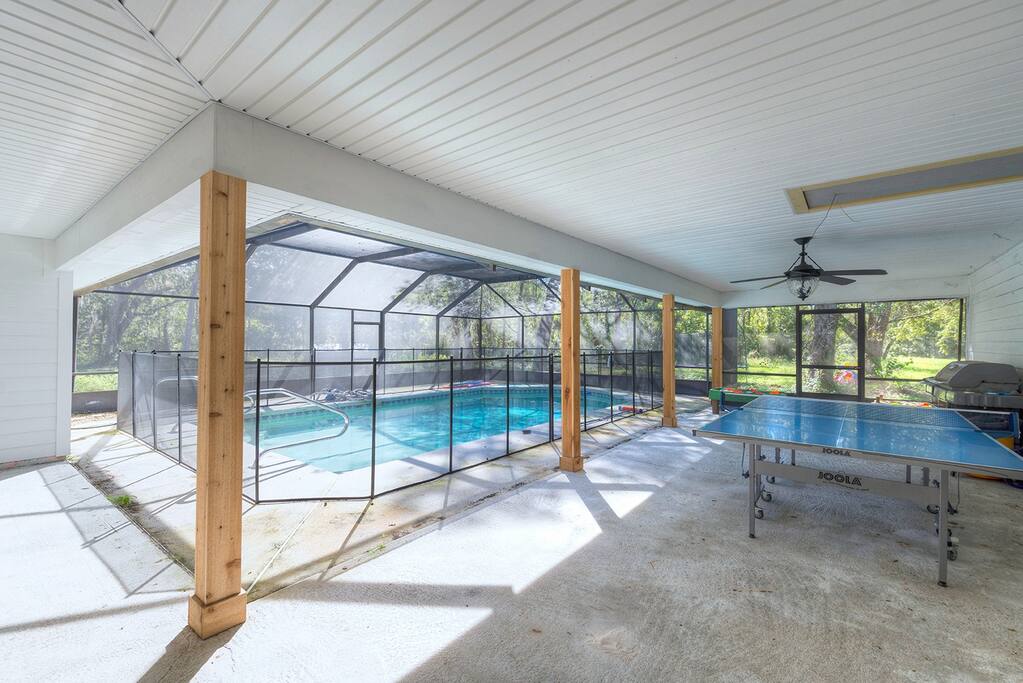 Compared to all the historic houses you've seen above; you might be thinking WOW is this one even in the same location. But, yes! Can you believe it? Definitely one of the best Airbnb homes in St Augustine.
This entirely renovated and refurbished modern and rustic farmhouse is located a bit outside downtown St. Augustine but sometimes people love quite on their vacations. And, can you blame them? There are some that love the hustle and the bustle, but nature is incredible.
This property sits on 10 very quiet acres with a pond and creek and a dirt road. Don't worry, you'll have a couple of neighbors to keep your company, but for the most part, it's just you and the Florida forest, which is pretty cool!
What can you look forward to about this property? We mean besides the fact that it's absolutely gorgeous, it sleeps 10 people, so you can bring the crew that you really want to spend time with.
There's a crib for your little one, two sets of bunk beds for the kids, enough beds for everyone, an indoor pool, and a ping pong table.
You'll be fully equipped with a kitchen, Keurig, washer and dryer, Amazon Echo, TV, Wi-Fi, fireplace, and grill. Honestly, if you even make it into St. Augustine, we'll be a little impressed since you have such a nice set-up. You're almost equidistant between St. Augustine Beach and downtown Jacksonville.
You're only about 10 minutes from St. Augustine Premium Outlet Mall, so if you have a little bit of money burning a hole in your pocket, then you know right where to go. You'll need a car at this property but stop at a grocery store before you get there, load up, and you'll be ready to go for the rest of the week!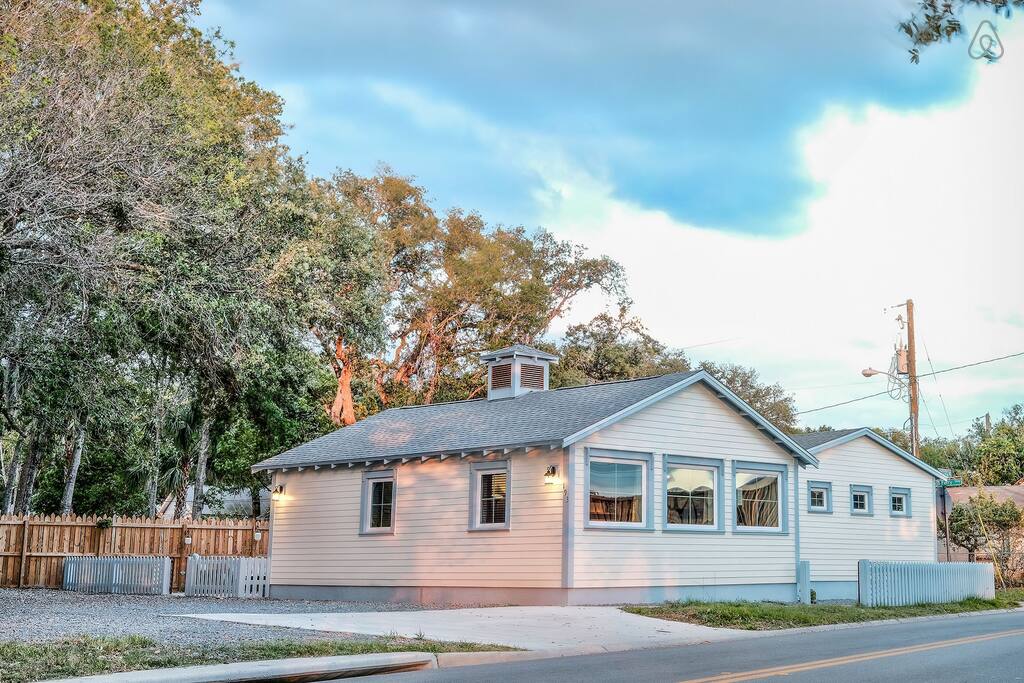 The Blue Goose Cottage is aptly named because it used to be the popular Blue Goose Club from the 1950s in the historic Lincolnville District. Like most other Airbnb properties in St. Augustine, it has been remodeled since and will sleep a large family if you want to treat them to a nice vacation.
This incredible space will fit 10 with lots of open space for everyone to spend time together. This 3-bedroom, 2-bathroom spot won't necessarily promote privacy, but it's an awesome way to promote a communal feel. The entire property is available for guests to enjoy, which includes a large back and side yard. Don't hesitate to use this area to barbeque or relax. The perfect block party is just waiting for your family.
Of course, amenities such as cable TV, washer and dryer, air conditioning, heating, Wi-Fi, a game console, a full kitchen, and self-check-in will be available to you. If you find you like it so much you can't wait to go back, the Blue Goose Cottage is available to you for 28 days or more!
That right, you can spend an entire month in St. Augustine and feel right at home in your own little cottage. And best of all, if you run out of ideas for things to do during your stay, you can always contact your host for more local fun! This is probably the best Airbnb in St Augustine.